A sprawling kitchen with limitless countertop space might be what dreams are made of. However, the reality is that most modern homes don't have that luxury. A U shaped kitchen is one of the more popular alternatives seen across Indian homes. While this isn't the expansive setup you imagined, you can make it work.
What is a U Shaped Kitchen?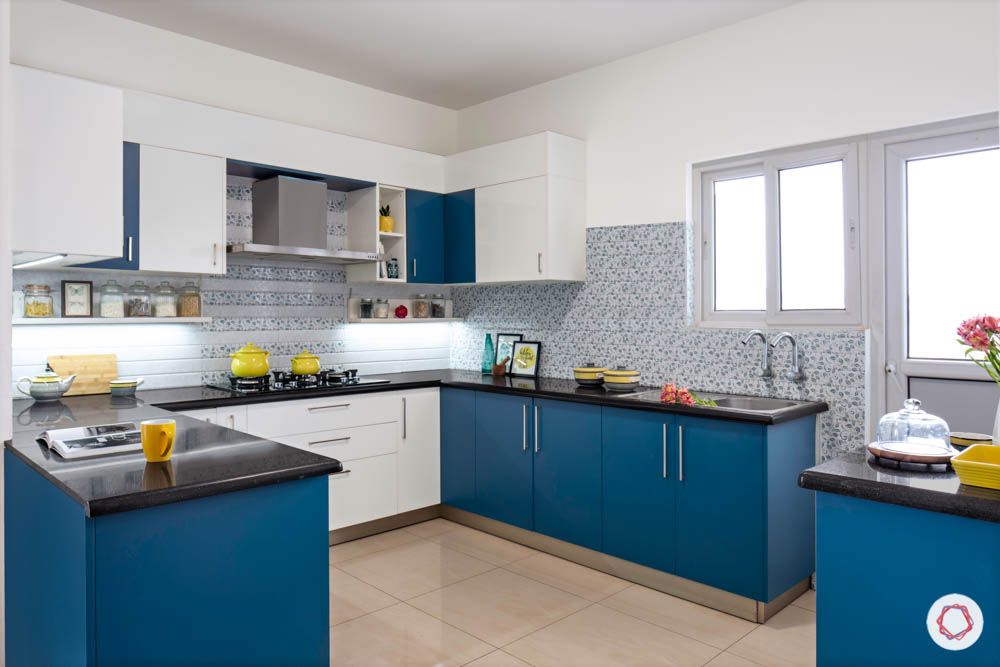 This kitchen encompasses three walls that are mostly all lined with cabinets and countertops. It's quite a practical layout, seeing as it provides a lot of countertop space. It also comes with room to move about and squeeze in a bit of storage too!
One of the primary perks of these kitchens is that they fit as well into smaller homes as they do into larger ones. The 'golden triangle' rule is easy to make use of in this kitchen design. This is simply because it has enough radius to form a task-oriented triangle between the fridge, stovetop and the sink.
Tip #1: Use Over- and Under-counter Space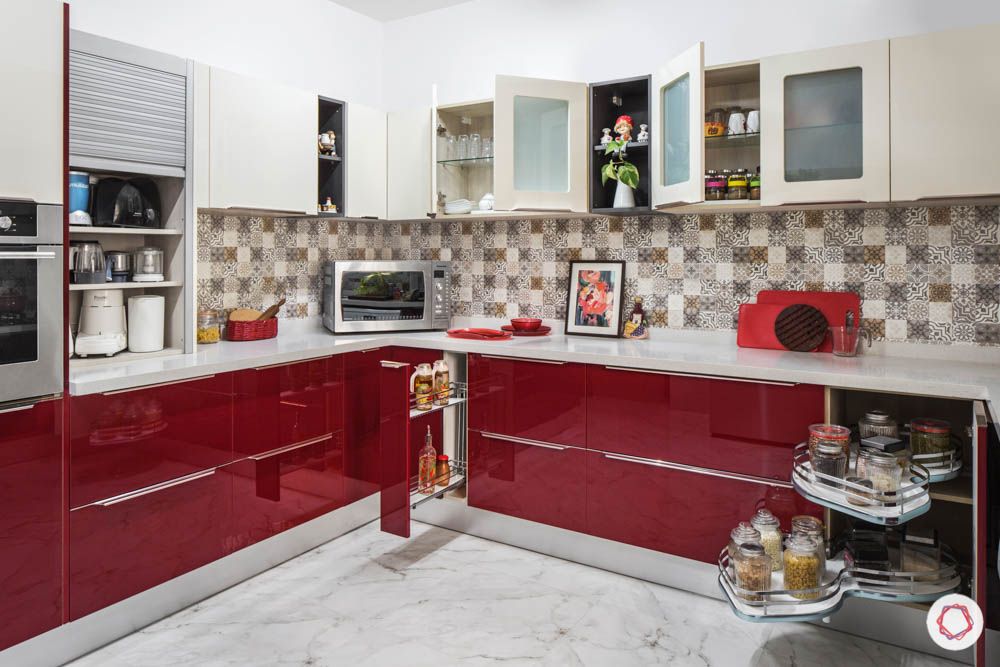 In this kitchen layout, you will need all the storage you can get. Consider fitting cabinets beneath and above countertops. To open up the space, throw in a mix of open shelves in a similar material. This will keep the kitchen from looking too boxed in.
Tip #2: Extend the Space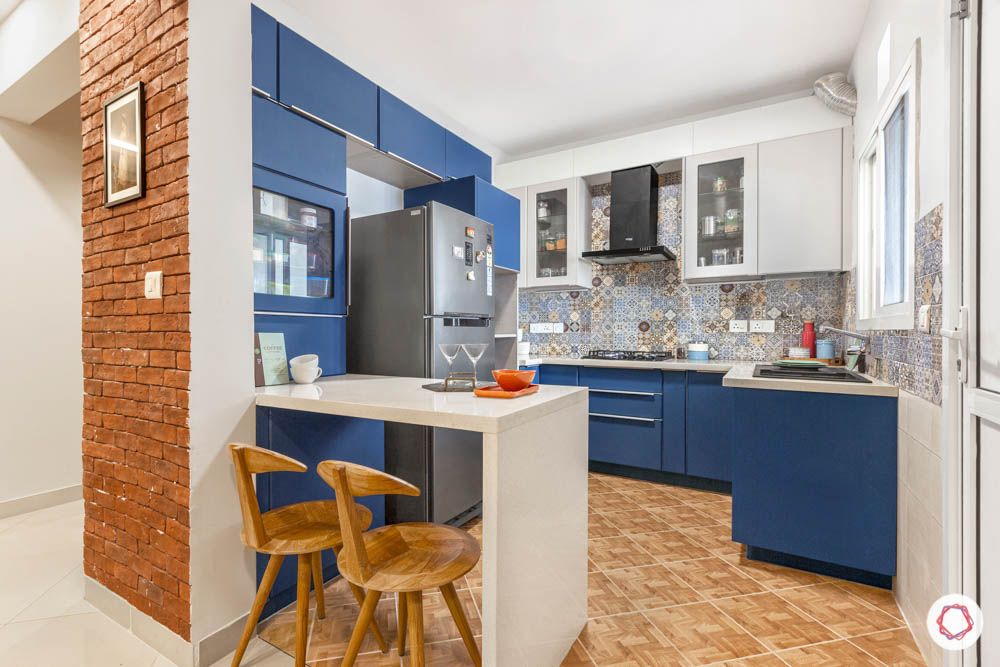 If you've got a little more square footage to play around with, adding a peninsula or a breakfast counter to your kitchen will extend your workspace. What's more, it'll double up as additional seating too! Depending on how much space you have, you could bulk this addition up with cabinets; however, a countertop suspended on metal frames looks much less cramped.

Tip #3: Choose Light Colours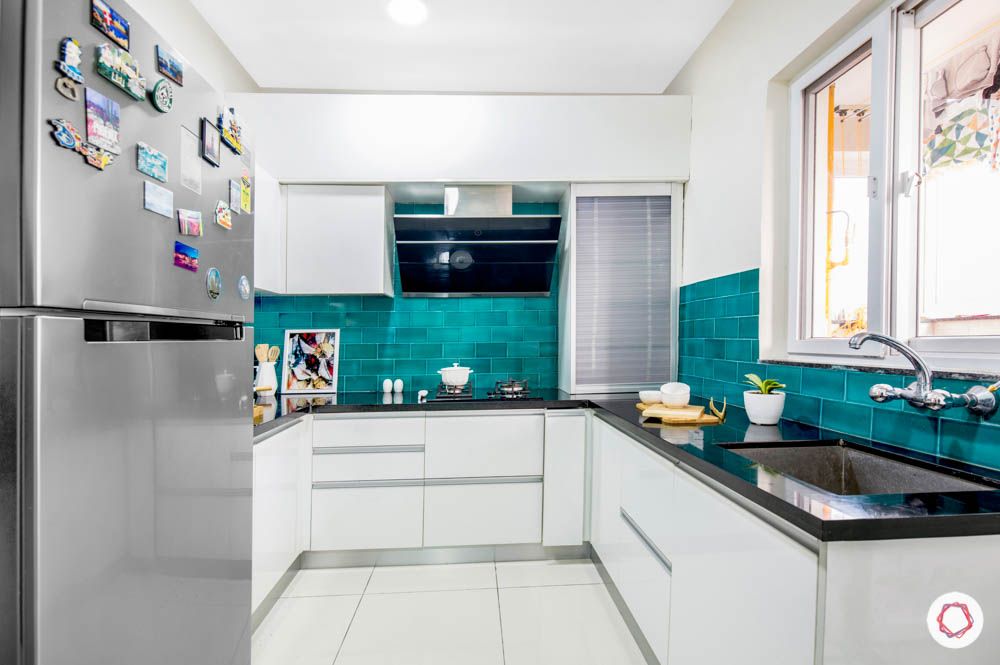 Choosing lighter colours can help to open up a U shaped kitchen. Moreover, it can work a treat if maximising available light is high on your list of priorities. Darker colours tend to close up a space, especially in a kitchen where there are cabinets and counters on three walls. You could extend the same treatment to the flooring by playing it safe. Alternatively, you can choose mosaics or patterned tiles to draw attention away from the layout and onto the designs at play.
Tip #4: Use Sleek Appliances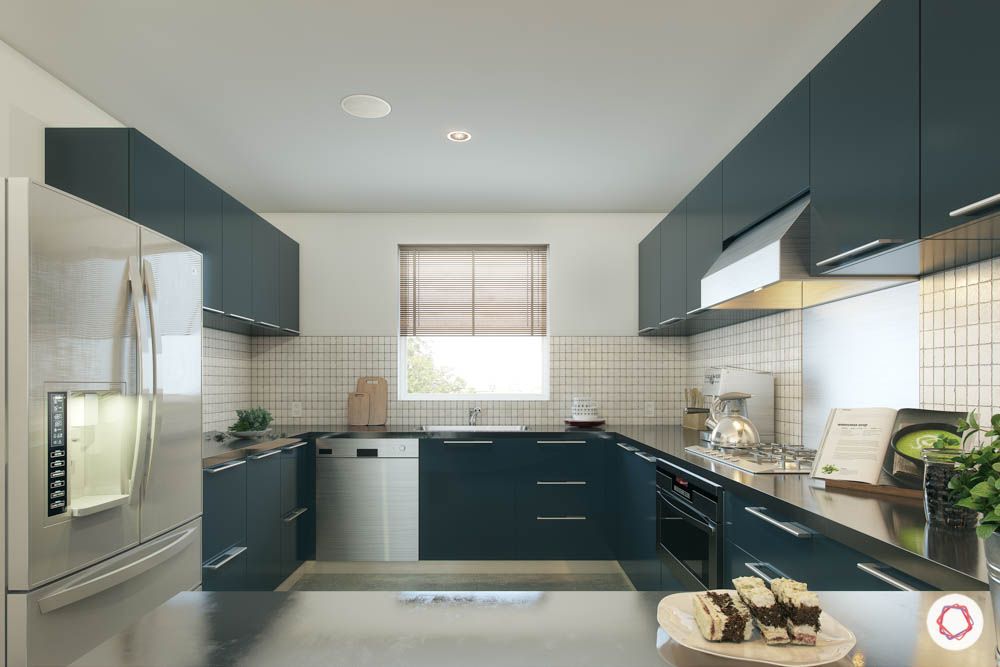 Bulky chrome appliances could undo all the careful thought you would have put into designing this kitchen layout. If starting from scratch, consider investing in sleek, built-in appliances. These will fit in the cabinets instead of sitting atop countertops. This reduces visual clutter while keeping key appliances at hand, always. A good way to integrate existing appliances into this setup is to place them in open shelves. So, you can keep them as out of sight as possible.
Whether you have a small space or a big one, its realistically possible to make your kitchen layout work by playing it cleverly with colours, finishes and appliances.
Planning to remodel your U-shaped kitchen? Check this out: Remodel Your Kitchen With These U-Shaped Designs.
Send in your comments & suggestions.