A kitchen is more than just a functional space; it's the social hub of the house, uniting friends and family.
The open kitchen design has become more popular over the years because it allows you to entertain guests while doing your kitchen chores. Therefore, before you opt for an open kitchen, a conscious decision has to be made with regards to spacing, lighting etc. Ask yourself these six questions while designing your open kitchen: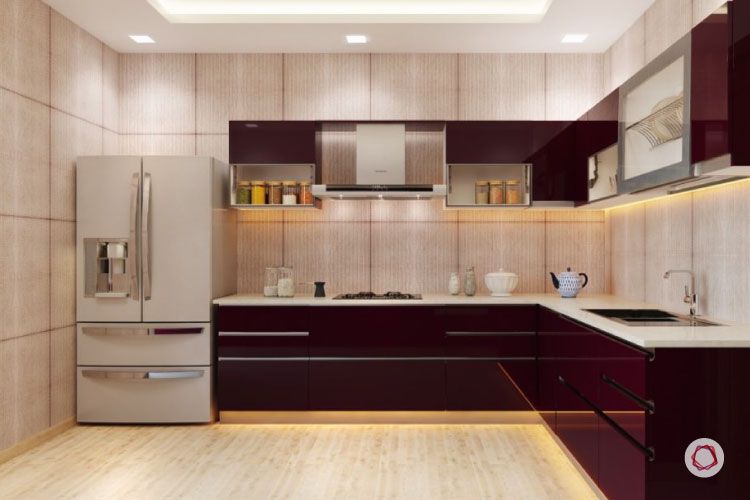 How much space do you have?
The bigger the kitchen, the larger the area you have to play around with, and vice versa.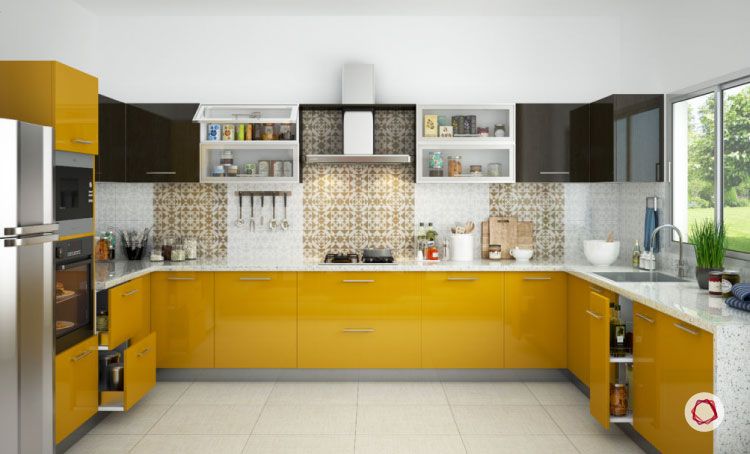 The design of the kitchen needs to be factored in. A single-walled kitchen, for example, gives an open, airy look, while a U-shaped kitchen provides more walls for storage. Similarly, a small kitchen would call for clever storage while a larger kitchen can be designed as a peaceful space.
What are your requirements?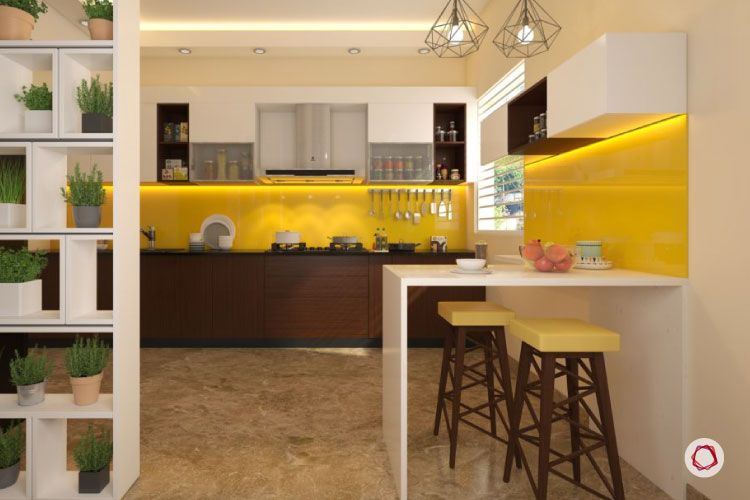 What kind of a person are you in the kitchen? Are you an individual who is obsessed with having things in place or are you a mom who is observant of the children in the house? Do you do a lot of entertaining and need a dedicated dining area or do you prefer to cook only occasionally? We suggest that you take your requirements into consideration while designing your kitchen.
What's your decorating style?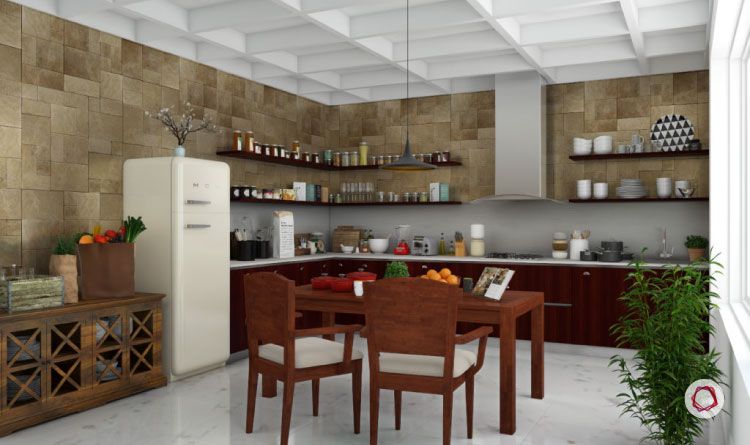 Make sure that the kitchen decor is aligned with that of the living room and dining area, since it's an open layout and you don't want it to look like a lost piece of a puzzle. Whether it's woodwork, a California-style theme or rustic style, align the decor to the rest of your home.
How much lighting do you need?
The key feature of an open kitchen design is the focus on good lighting. You can consider three basic lighting types — main, decorative and task lighting.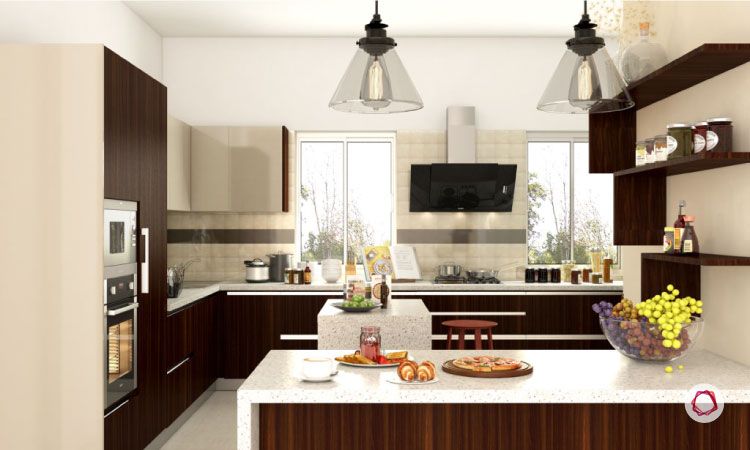 For the main lighting, opt for CFL or LED lights that can illuminate the entire kitchen. Task lighting is a good idea for the sink, cooking and food prep areas, while decorative lighting can help create a particular mood or enhance the decor.
Do you want a peninsula or island?
Most homeowners love the idea of having an island kitchen as it creates a great space for entertaining people and storing things.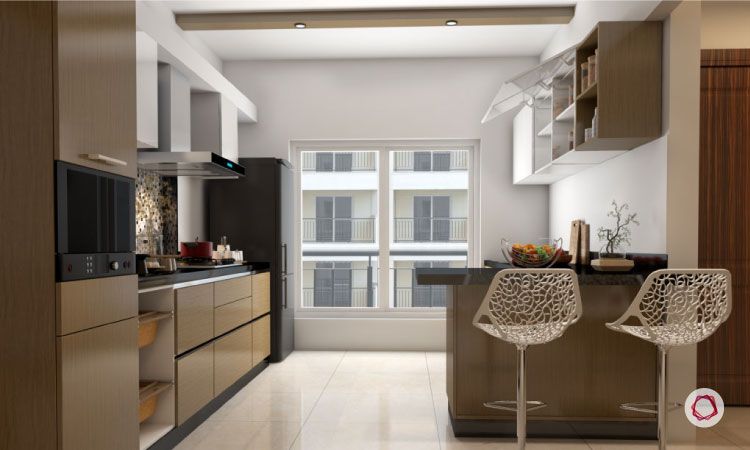 Another space saving idea is a kitchen peninsula. While the island is situated in the centre, the peninsula is usually attached to a perpendicular wall. For small kitchens, this can often double up as a breakfast counter.
Open kitchens are fun and with a bit of forethought, you can have a space that suits you to a tee. So if you want to invest in an open kitchen design, do keep these thoughts in mind!