If you have been craving a prettier and more functional kitchen, but your budget is getting in the way, you have come to the right place! As much as getting your dream kitchen on a budget can seem like an impossibility, with these tips and tricks on how to design your kitchen on a budget, you're golden! Read on as we tell you exactly where to cut costs so that you can build your dream kitchen without burning a hole in your pocket!
How to Design Your Kitchen on a Budget Tip #1: Save on Materials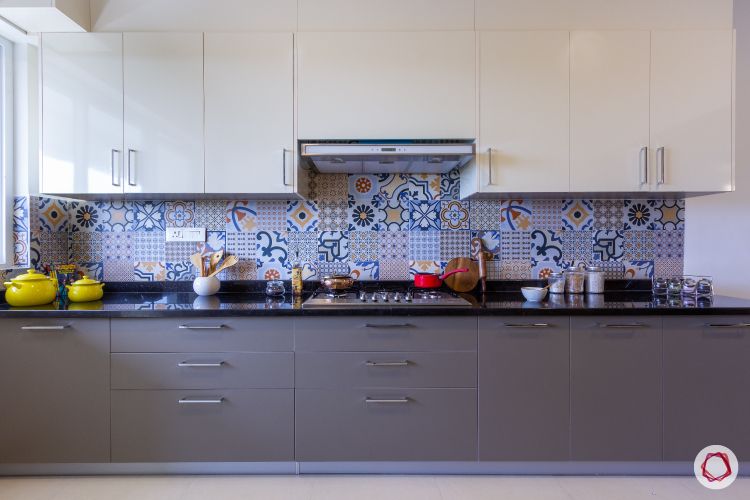 One of the most daunting prospects is picking out materials for the cabinets, countertops and shelves. To save big in this area, consider sourcing materials that are affordable without compromising on quality– this is crucial because if you choose cheap at the first go, you'll probably end up spending double on repairs. Laminates are ideal for cabinet doors because they come in a variety of colours and are easy to disinfect and clean. For countertops, choose granite or ceramic tile while for flooring, stick to vitrified tiles that are easy to maintain.
How to Design Your Kitchen on a Budget Tip #2: Get DIYing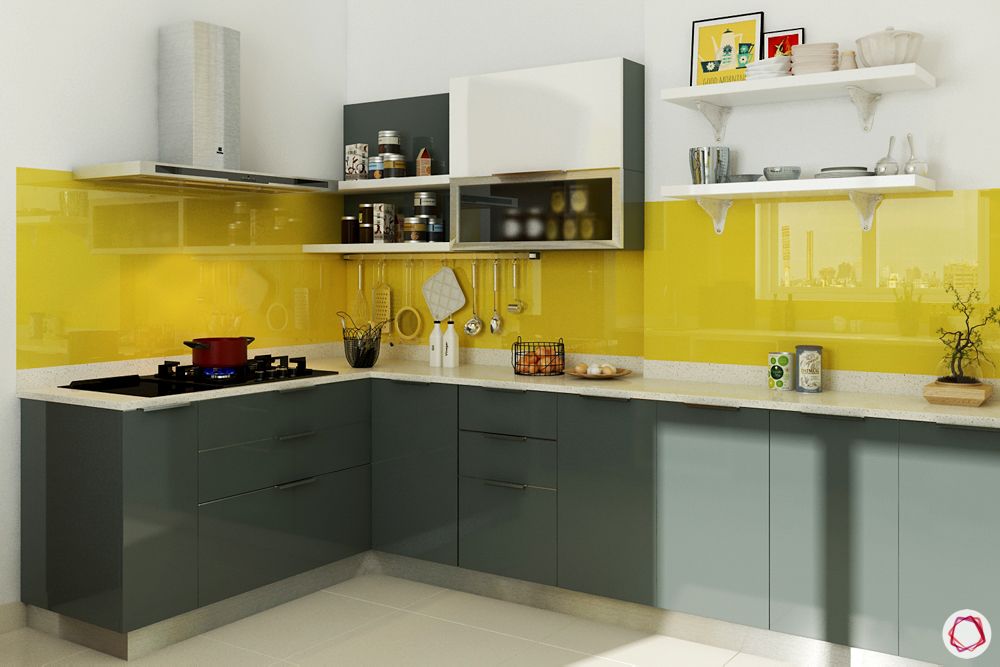 A crafty way to save money on labour charges and engage with your design hands-on is to go the DIY route. Retrofit your handles of choice or consider painting the walls yourself as a fun family project. Unless you're super well-versed with carpentry and installation, consider leaving the more complicated work to the architects or designers but have fun with what you can manage to cut some costs!
How to Design Your Kitchen on a Budget Tip #3: Use Open Shelving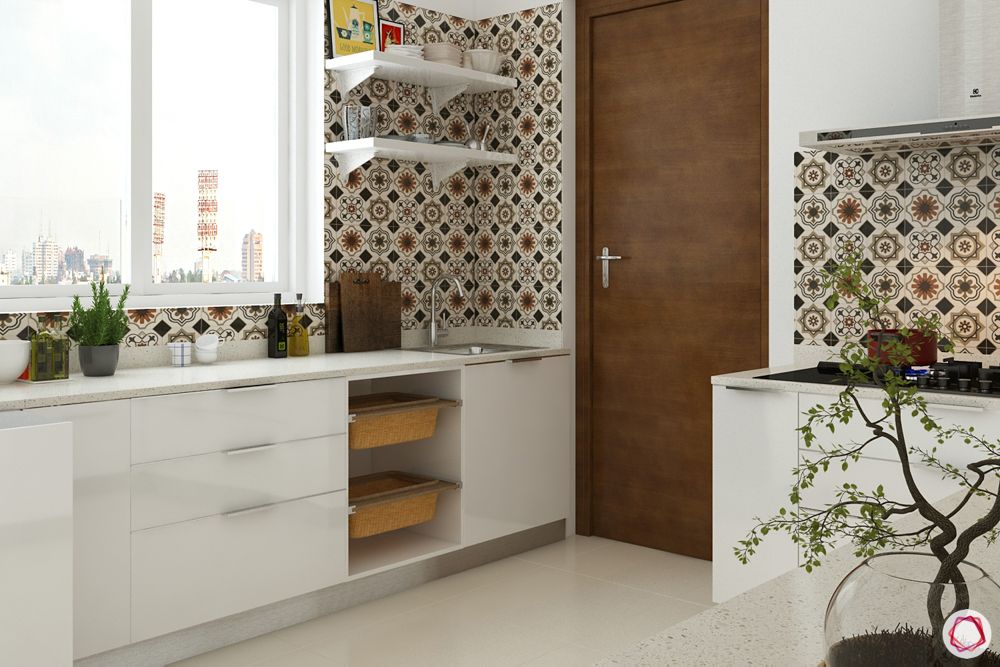 A smart and functional way to design your kitchen on a budget is to go for open shelving. It has aesthetic value as well– open shelves create an airier feeling and keep your best cookware on display. The only downside is that you'll have to keep them organised at all time to prevent visual clutter.
How to Design Your Kitchen on a Budget Tip #4: Make a Splash With the Backsplash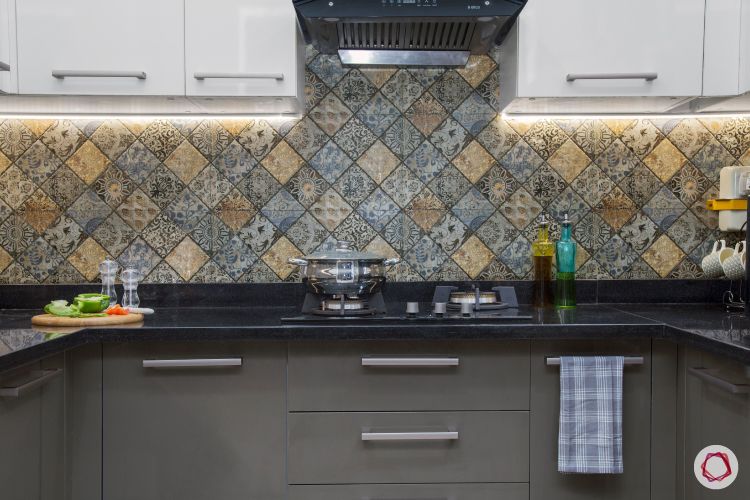 To ramp up the look without going overboard, consider fitting an interesting backsplash all around the kitchen. This is your playground– try out colours, patterns, tiles and finishes. So, you can cut costs by keeping your cabinets simple and no-frills, while the backsplash creates the drama.
How to Design Your Kitchen on a Budget Tip #5: Follow a Plan and a Budget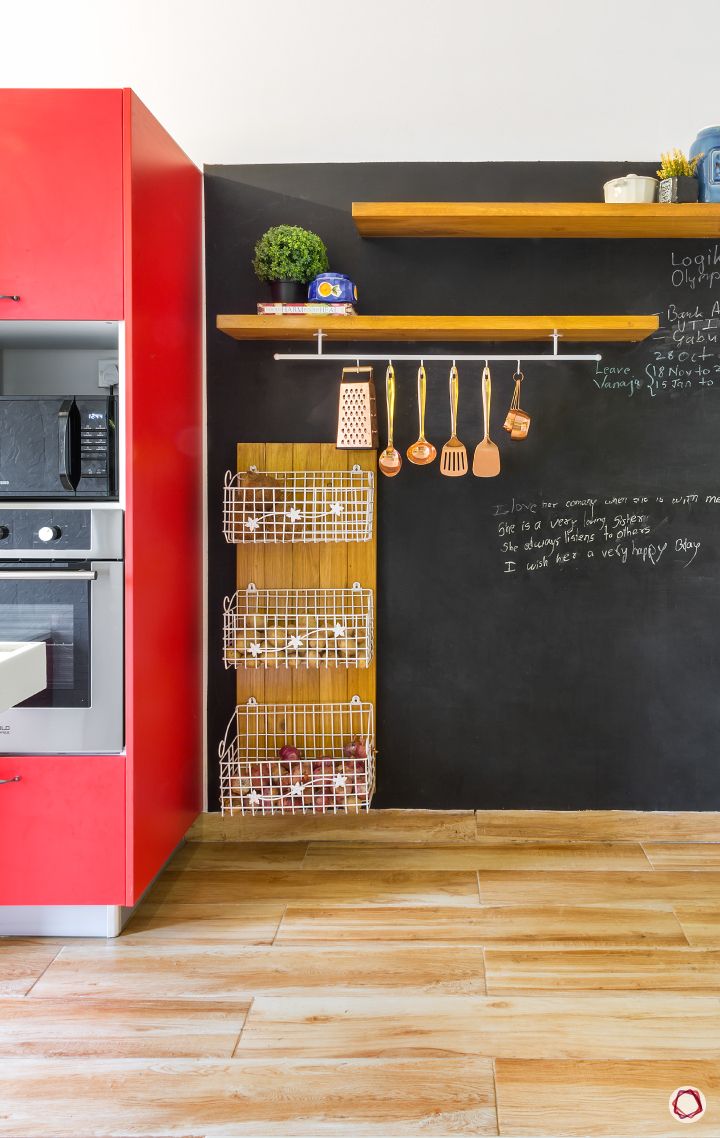 If you have a plan and clear-cut budget divisions in place, you're less likely to go overboard! A good way to approach this is to set limits for each element of the kitchen. This will allow you to identify just where your money is going, where you can cut costs and how you can adjust the balance if one element crosses its limit.
Designing a kitchen takes skill– especially if you're on a budget but don't want to cut corners on style. After all, what homeowner doesn't want their kitchen to look photo-worthy?
Enjoyed reading this? Take a look at Give Your Kitchen a Facelift on a Budget.
Send in your comments & suggestions.