If you are looking to design your very own modular kitchen without having to consult a designer, then you have come to the right place. Follow these tips for kitchen design inspirations that are both functional and aesthetically beautiful.
Modular Kitchen Design India Tip #1: Setting up the space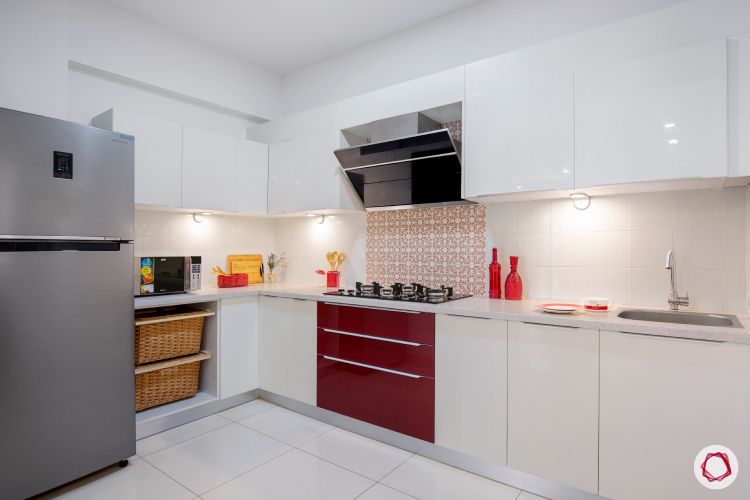 An essential step in designing your very own modular kitchen is to have a complete understanding of the space. For smaller spaces, a simple design of a parallel or straight kitchen is the best option. If you have a larger area to work with, you can think of having a U or L-shaped kitchen or maybe even an island kitchen. Also, decide if you want over-the-counter storage units, closed storage or open, or a combination of both.
Modular Kitchen Design India Tip #2: Bank on the golden triangle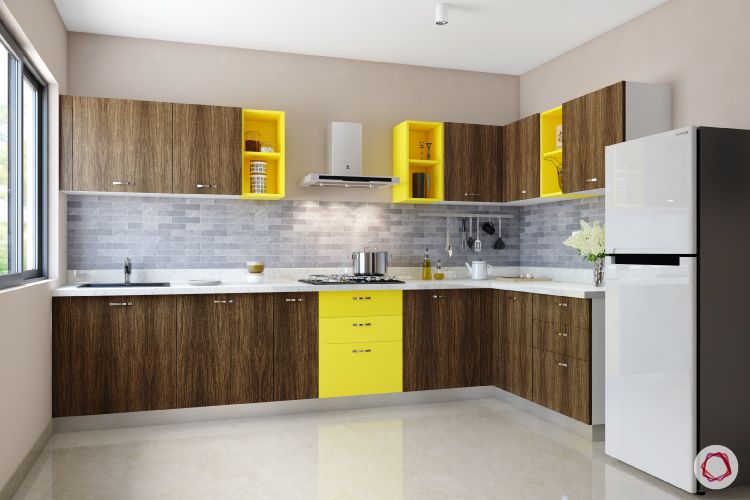 Most designers follow the golden triangle rule when designing a kitchen. This is a simple rule and one that you should follow for the best optimisation of the space. This rule sets up the kitchen's most used areas in the shape of a triangle on the floor plan. The three places are the kitchen sink, the stove, and the fridge. Ensure that these three have enough space between them and you will have a kitchen that is functional.
Modular Kitchen Design India Tip #3: Plan the electrical fixtures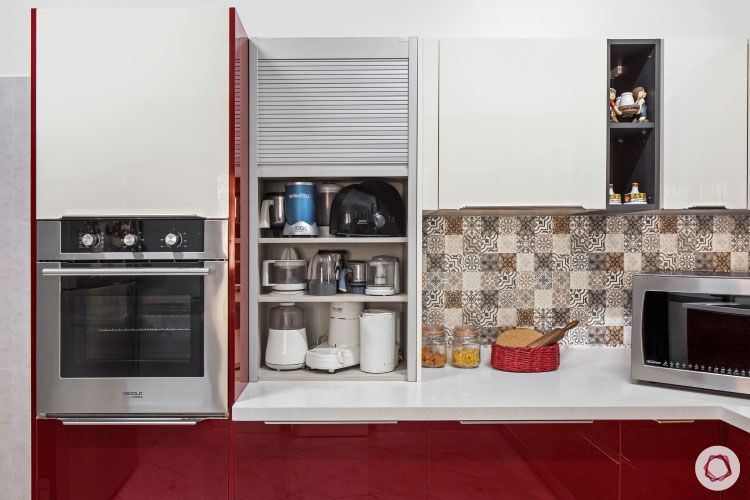 Once you have established the golden triangle, you will have a better idea of the countertop area. Based on this, you can then decide where you will be using other appliances like a blender, microwave, and water filter. Mark the electrical points for these appliances.
Additional tip: This is also a good time to plan for the plumbing points if it isn't already present.
Modular Kitchen Design India Tip #4: Think about the countertop and unit colours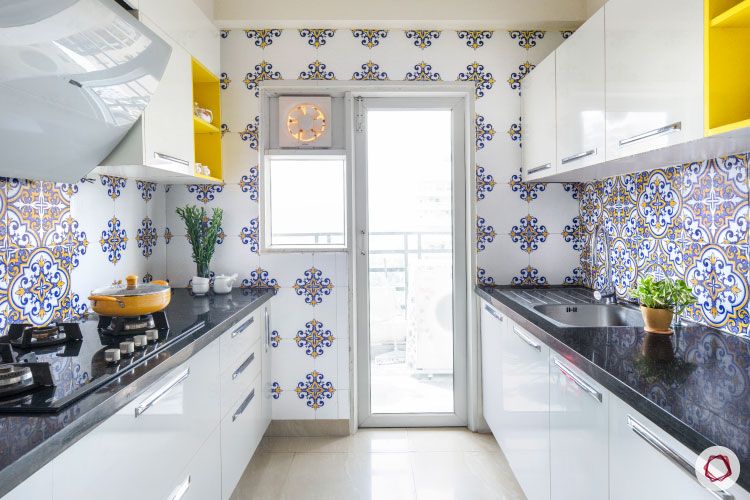 Finally, think of the overall colour scheme of your kitchen. Every designer worth their salt will recommend that you use neutral colours as they reflect light, making your kitchen look and feel airy and spacious. If you want to opt for bold colour schemes, incorporate them in the wall tiling. This is usually only 2 feet tall, and brighter colours and designs here will not crowd the kitchen. Corner shelves, racks and tall units in bold hues can also be added to highlight the design of the space.
Things you Need to Know
For a Sturdy Structure: Wood is the most expensive and best option. Plywood (BWR/BWP) can be used for cabinets in the lower and upper section of the kitchen since they are water proof and resistant to termites. The cheaper counterpart is MDF, however, you must be careful of spillage as it tends to stain easily.
Cabinet Doors/Drawer Mechanism: Track doors are a good option with the sliding mechanism on a ball bearing track that makes the cabinet doors slide from side to side. Soft close channel drawers are noiseless and close smoothly. Push-to-open channel drawers/cabinets are installed with any handles. A gentle push and voila! Tandem box is another option similar to soft close however with sides made from steel, these are used for heavier items.
More Accessories: Inlaid lighting is recommended. Porcelain or stainless steel is apt for a sink. Ideal to fit a chimney above the spot where the gas and oven is placed. Choose the right type of handles for the cabinets/door to complement the look of the kitchen. Don't forget other details like the cutlery organisers, bottle pull-outs, tall units that serve as a pantry to store food, under-sink accessories etc
If you liked this, take a look at What Affects Your Modular Kitchen Price? as well.
Send in your comments and suggestions!