Before we dive into the what and the how of it, let us make one thing clear — traditional ≠ classic and vice-versa. Classic kitchens refer to a design and look that will remain timeless and fresh for years to come. Given the amount of time, effort and money spent on designing a kitchen, everyone wants something that will last long and look ageless. Here are some design tips, given by our in-house Art Director, Mini Gautam to help you design a classic kitchen.
Classic Kitchen Design Tip #1: Choose a Classic Colour Combination
What is the first thing that you notice about a kitchen? Isn't it the colour combination used for the cabinets? When designing a classic kitchen you should keep in mind that a classic colour combination will go a long way in making or breaking the look. Combinations like white and grey, white and brown and all wooden cabinets are timeless choices. They never go out of fashion and allow you to experiment a little with other elements. Make sure you steer clear of starkly contrasting colours as they can lose appeal over time.
Classic Kitchen Design Tip #2: Install a Basic Backsplash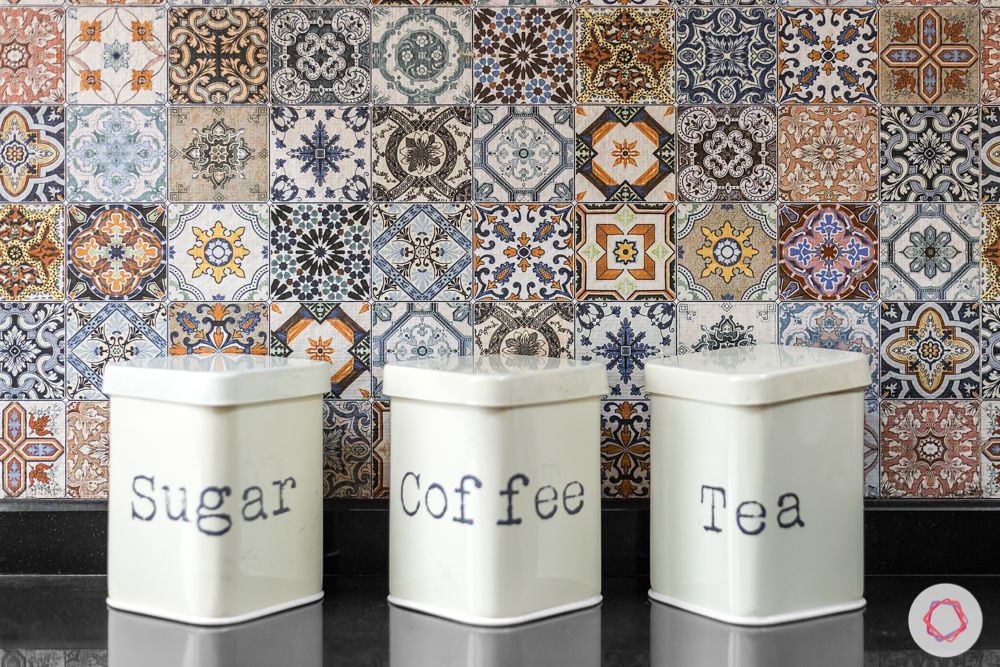 There are two kinds of classic backsplash options. One is for people who like a basic look without any prints and the other is for people who want something different but classic. If you fall in the first category, you should opt for a solid backsplash in a muted colour like off-white, white, grey and so on. For everyone else, there's moroccan pattern that is huge this season and has the potential to remain timeless. While choosing prints, make sure you go subtle and avoid very busy variations.
Classic Kitchen Design Tip #3: Try Classic Flooring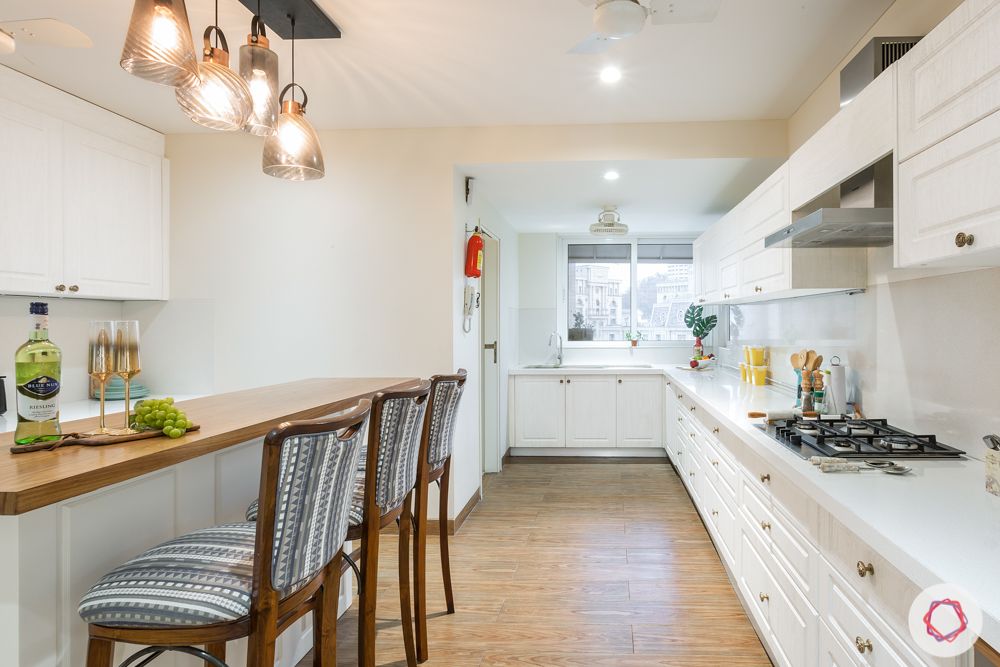 Similar to the backsplash, your kitchen flooring can also be divided into solids and patterns. If you are someone who wants to go basic, then a warm wooden flooring is the right choice for you. On the other hand, if prints and patterns are your thing, then opt for classic patterns like herringbone and checkered flooring. These look lovely and almost never go out of style. As for prints, chintz is another great option and Turkish tiles also make for interesting but evergreen flooring.
Classic Kitchen Design Tip #4: Opt for Functional Storage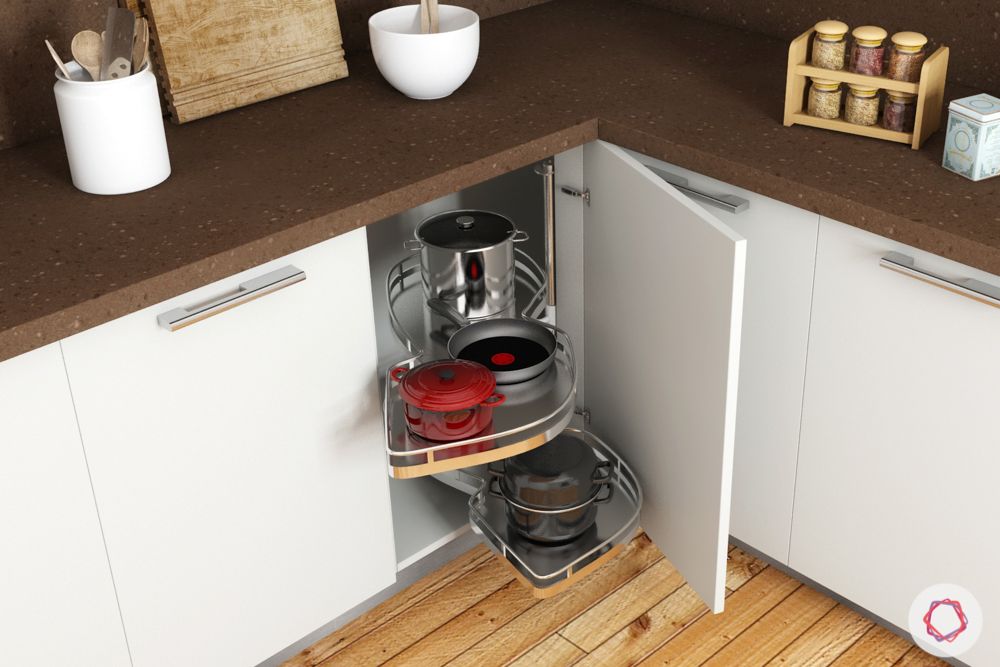 Whether you are designing your kitchen for optimum storage or not, it is always advisable to opt for modules that will serve their purpose for a long time to come. To keep your kitchen looking timeless, make sure you select long-lasting materials and finishes that are easy to maintain. Certain modules that are sure to make your kitchen an efficient space to work in, for times to come are lazy suzy, d-tray, magic corner and lemans corner units.
Classic Kitchen Design Tip #5: Add Sectional Lights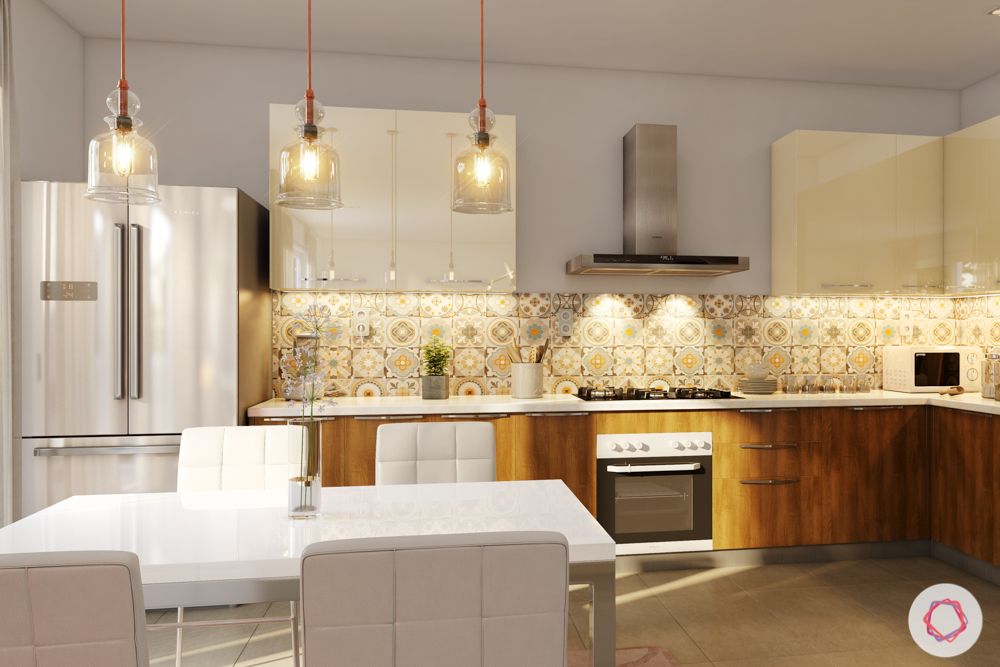 Lights play a major role in deciding the look and feel of any space. And, when it comes to kitchens, it becomes increasingly important to choose lights that will serve some purpose in the future as well. Think recessed wall lights and profile lights as focus lighting. In-cabinet lighting is a great option for making way for efficient lighting. If you're a fan of pendant lights then you should definitely get a couple for your breakfast counter. These are great options for creating sectional lights that is sure to be useful in the future.
Wood is a dominant feature in any classic kitchen. For more design inspiration, take a look at this: 15+ Modern Kitchens in Wood Finish.
Send in your comments and suggestions.