Jaali or lattice is a popular choice when it comes to decorating homes and especially puja rooms. Jaali patterned doors, dividers and backdrops will make your puja room feel more luxurious and special.
Take a look at these puja units that employ jaali almost flawlessly into their design.
Puja Room Designs with Jaali Idea #1: For the Doors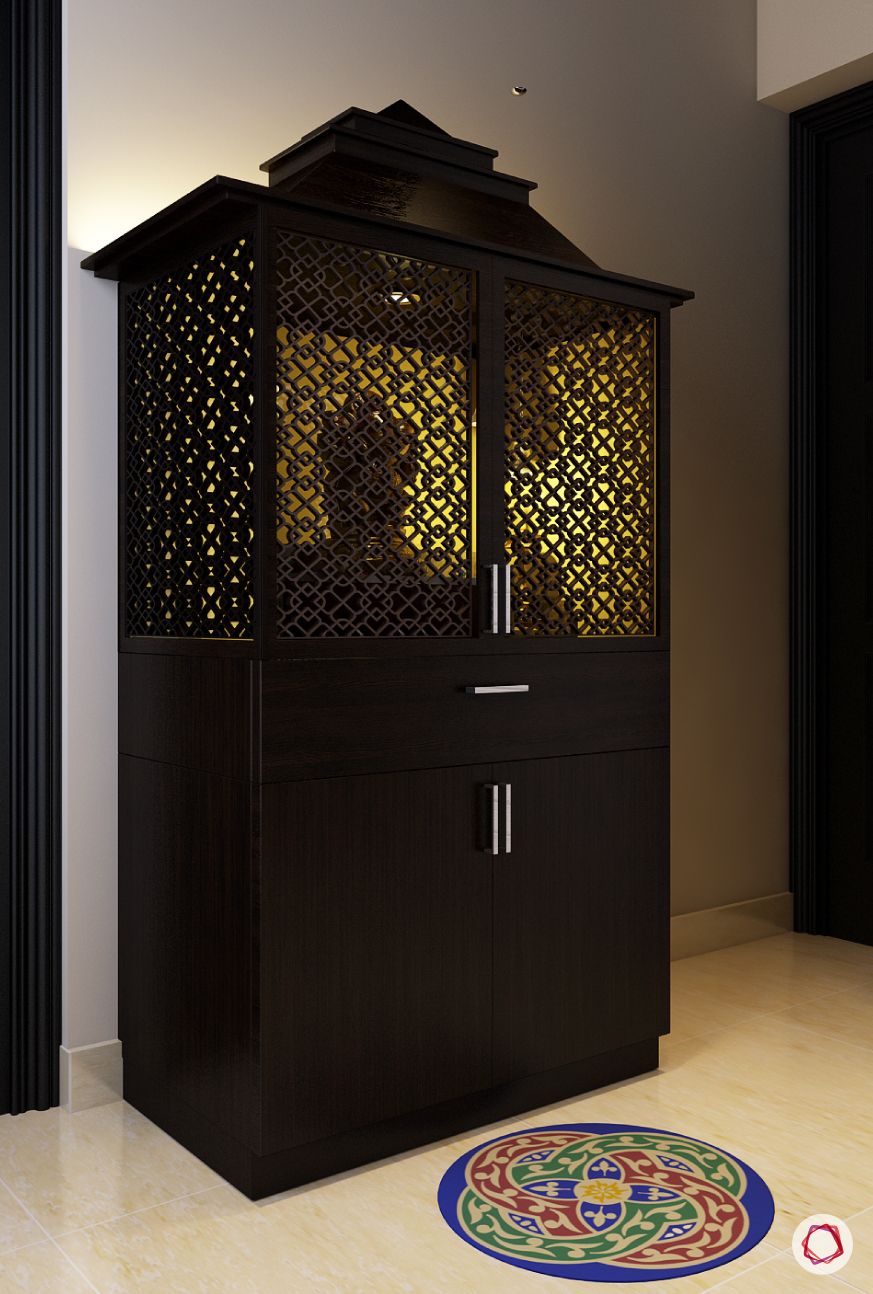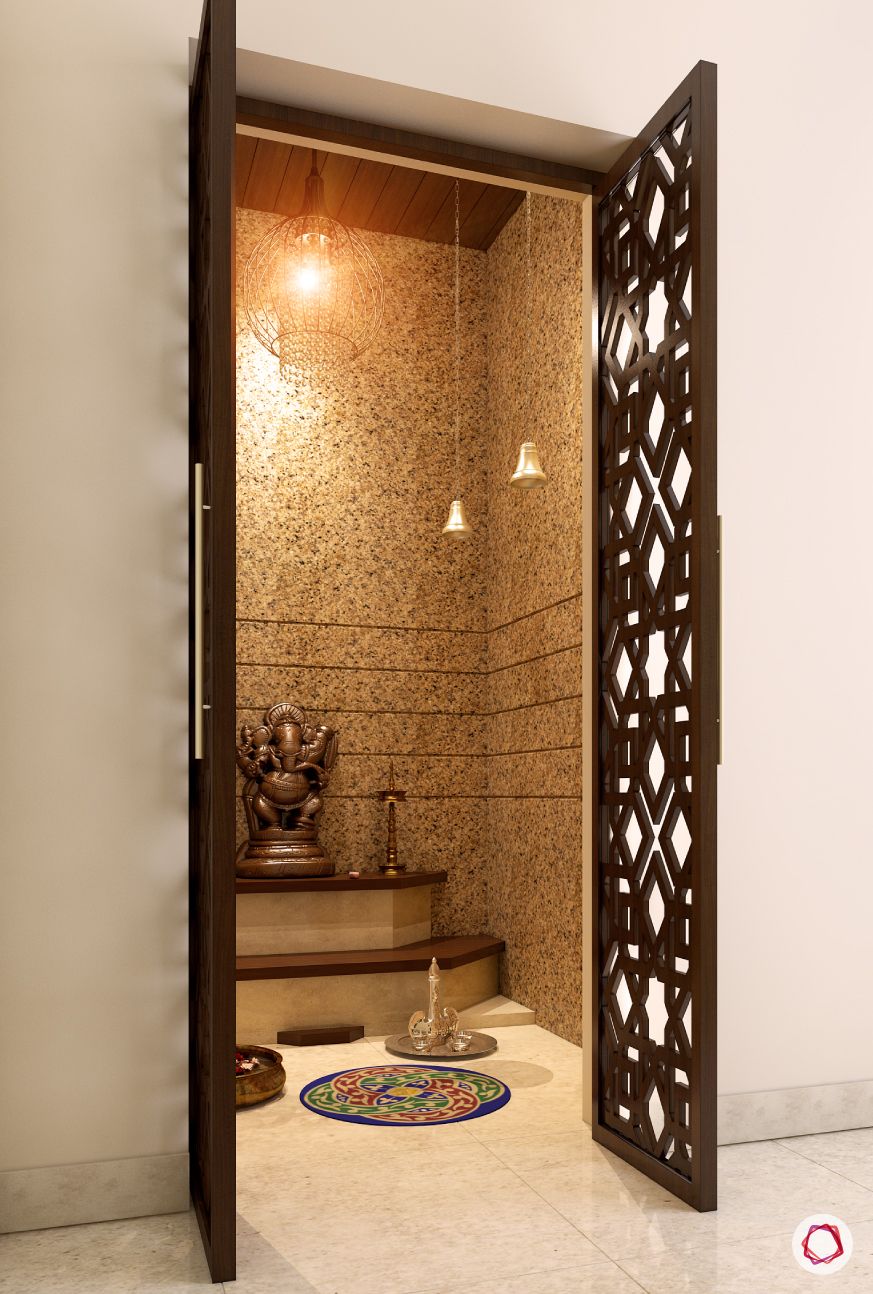 If you have a dedicated pooja room at home, then we suggest you go for a lattice door. This will not only make your pooja rooms look more appealing, but also help demarcate that room. Anyone who looks at that, will understand that it's a holy room.
Puja Room Designs with Jaali Idea #2: Side Matters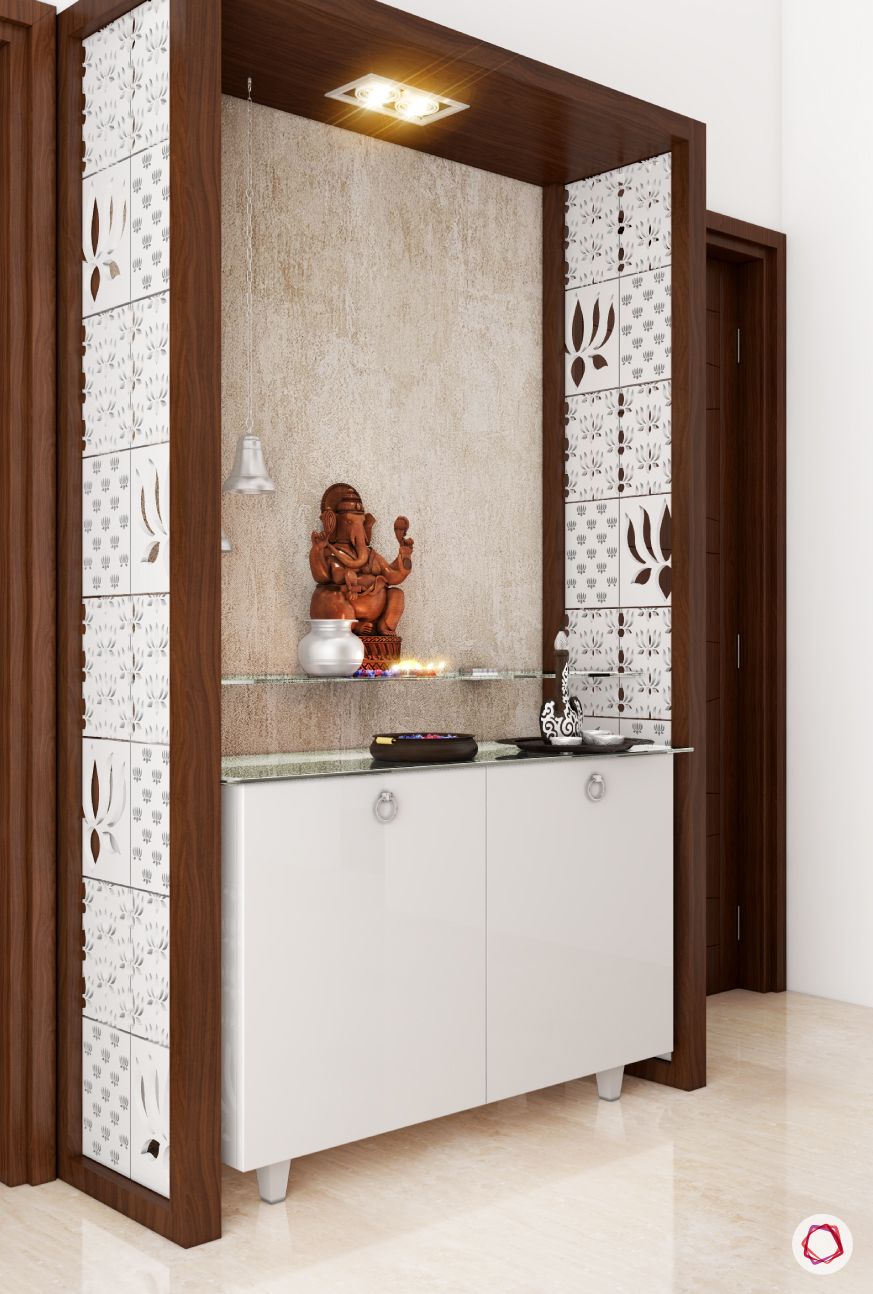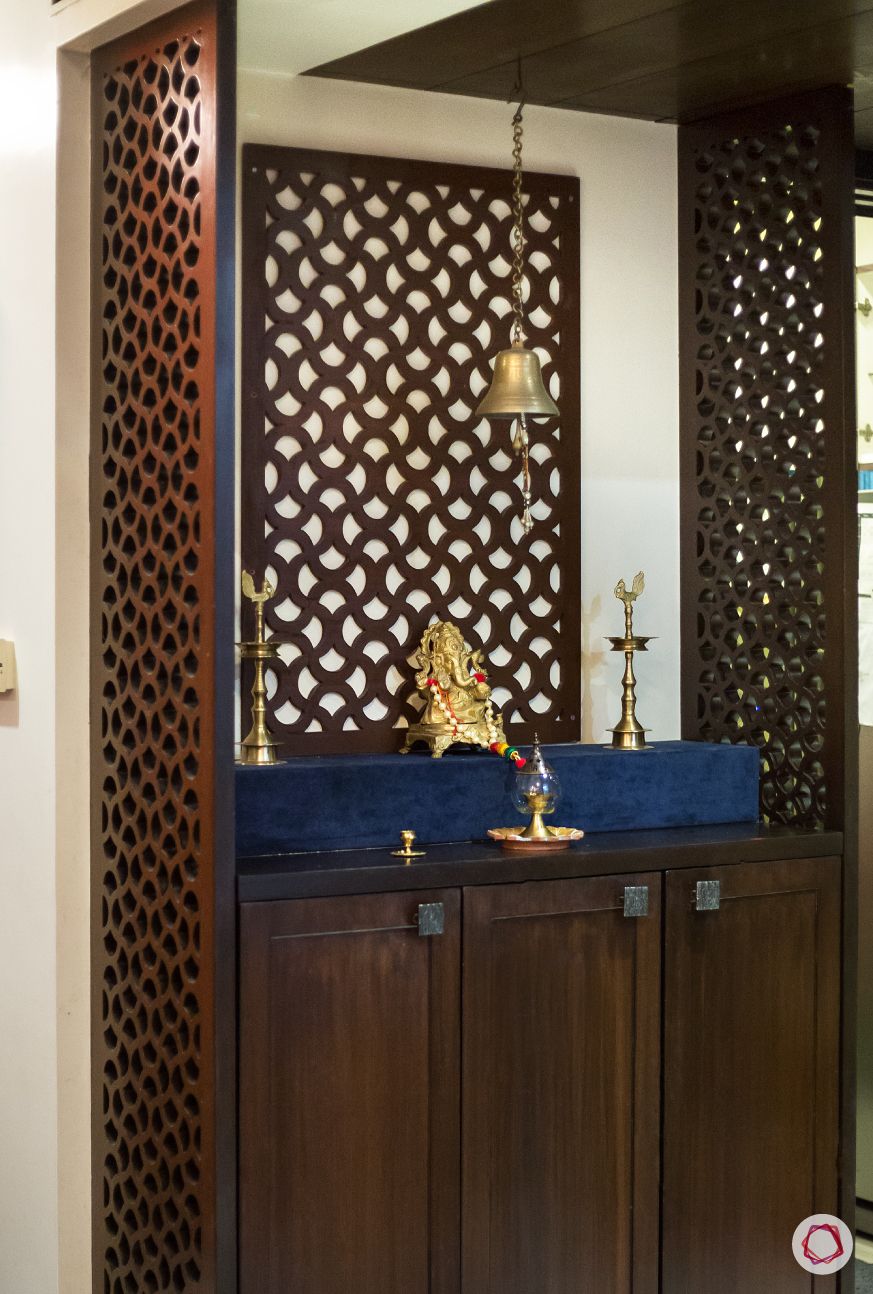 A pooja unit can be given a design twist with jaali panels on either sides. Why let your pooja units or corners look plain and boring? Give it a an edge, by placing intricate jaali panels in wood or MDF, whichever suits your requirements. This will make even the simplest of pooja rooms stand out!
Puja Room Designs with Jaali Idea #3: Back it Up!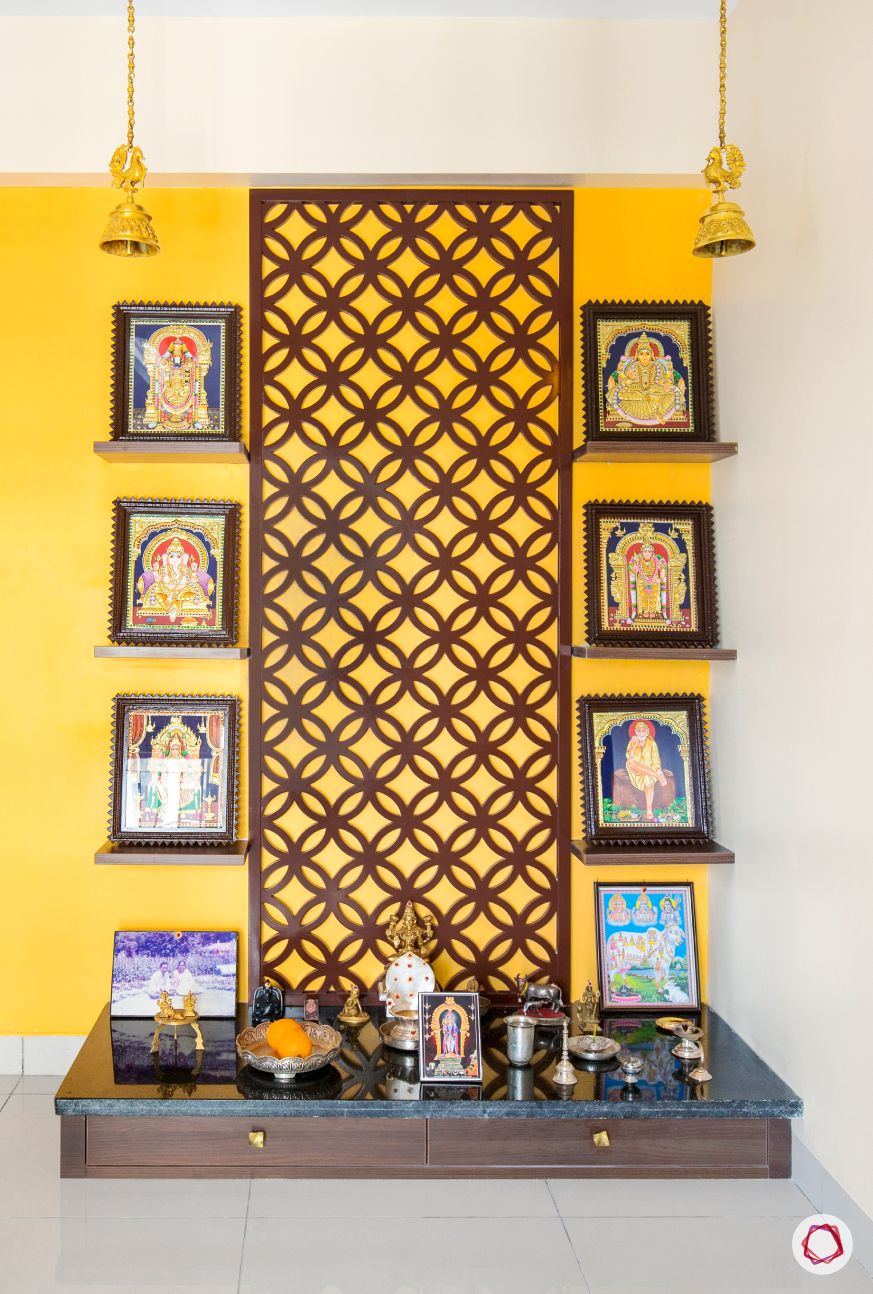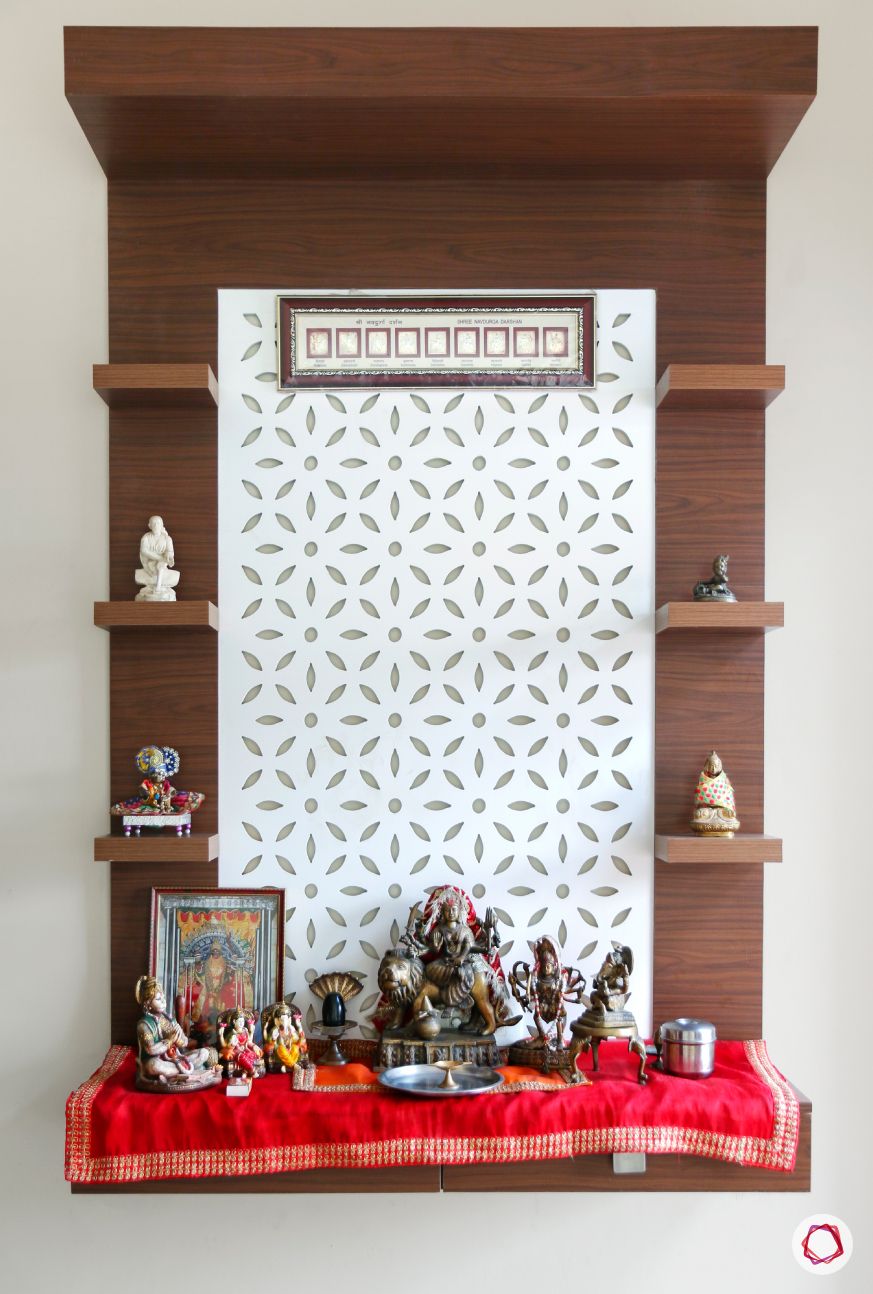 A jaali panel in the background of your pooja room is such a great idea for someone who does not want to make it too loud. If you want a subtle backdrop, then opt for wood behind the panel, or go bold with a bright-coloured wall behind the panel. This is an excellent design addition.
Puja Room Designs with Jaali Idea #4: Go All Out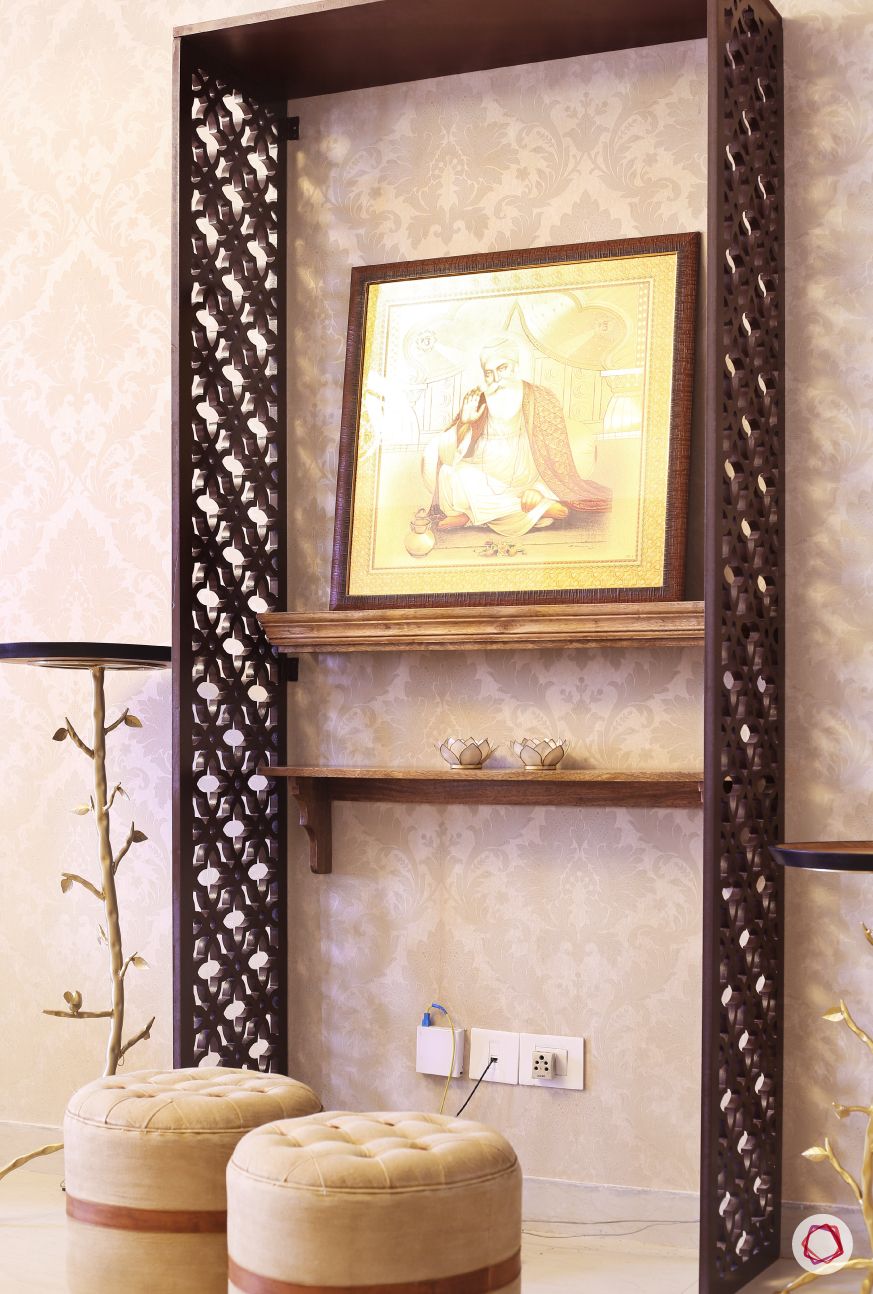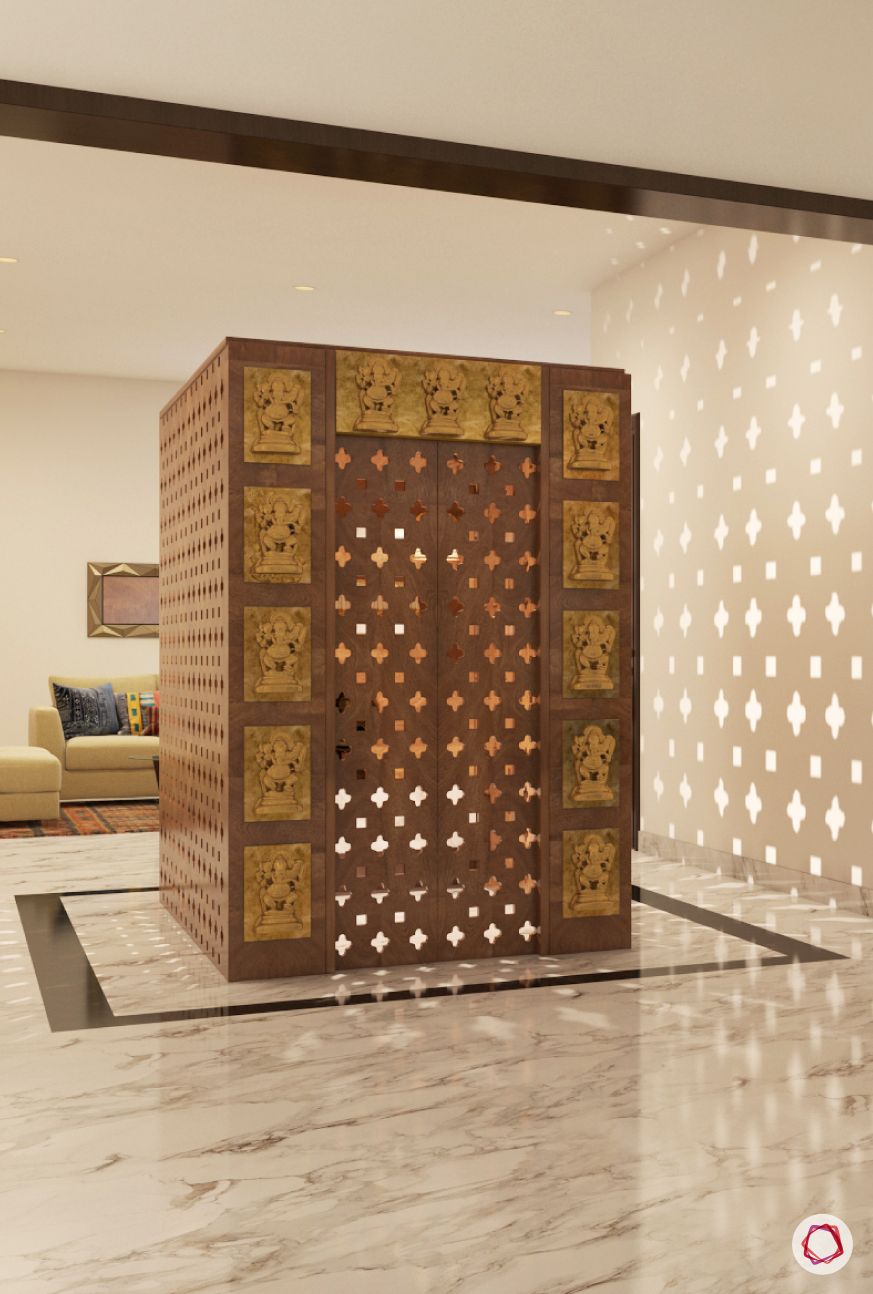 If you are someone who loves the idea of having jaali all over your pooja room, then let this trend show. A complete jaali pooja room which lets light seep in and out is going to be the talking point of your home, while a compact pooja unit in jaali will keep things simple.
Puja Room Designs with Jaali Idea #5: Multi-purpose Jaali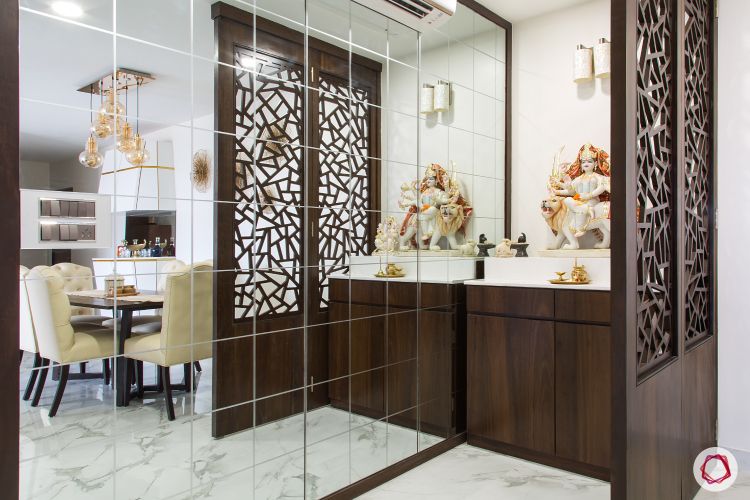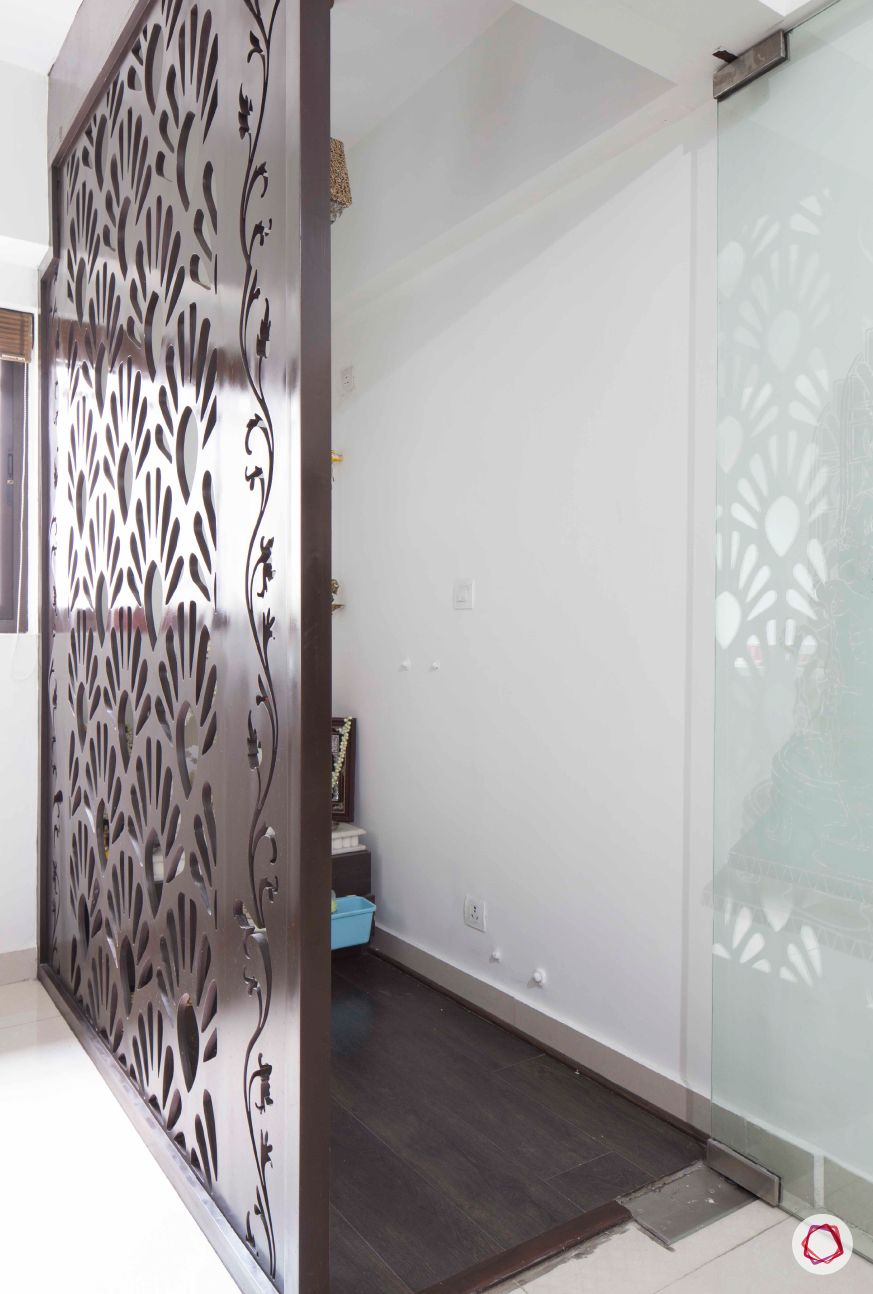 And, you thought jaali is just a design addition to your pooja rooms? Well, take a look at this idea and think again. A jaali divider can distinguish your pooja rooms from the rest of your home. If your pooja unit happens to share space with any room at home, then this idea will not only solve your problem, but also look stunning!
So, now you know that latticework is a great idea to have in your pooja rooms and you should definitely have one for yourself. There are so many ways to incorporate this trend in your puja rooms. Take a cue! Also, see more puja room designs for inspiration.
Leave your suggestions and comments.