Do you believe in the power of positivity and good energy? Then we are sure you'll know that pearly whites and frosty finishes attract positive energy and look serene. When it comes to white pooja room designs, we highly recommend keeping it simple and easy to maintain. We all know how tricky it can get to keep whites looking brand new. Having said that, we have a collection of white pooja rooms that look brilliant. Take a look!
White Pooja Room Designs #1: All That Frost And Glass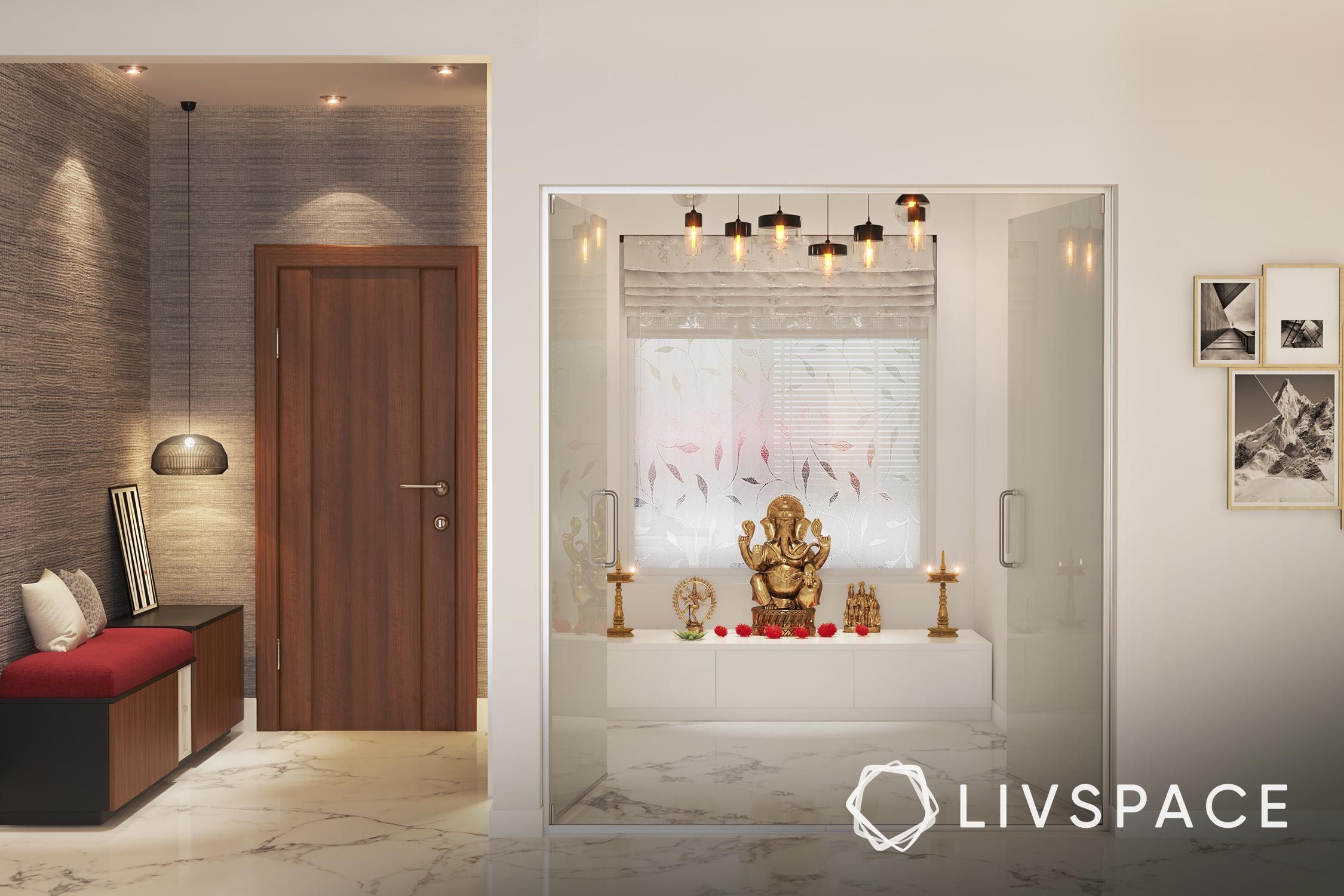 A glossy white base for your deity, white marble flooring, sheer white blinds and a frosted glass backdrop. This white pooja room is a perfect example of how to use this simple colour to highlight a space. One would think too much white can kill the look, but one look at this will make you think again!
White Pooja Room Designs #2: Jaali Magic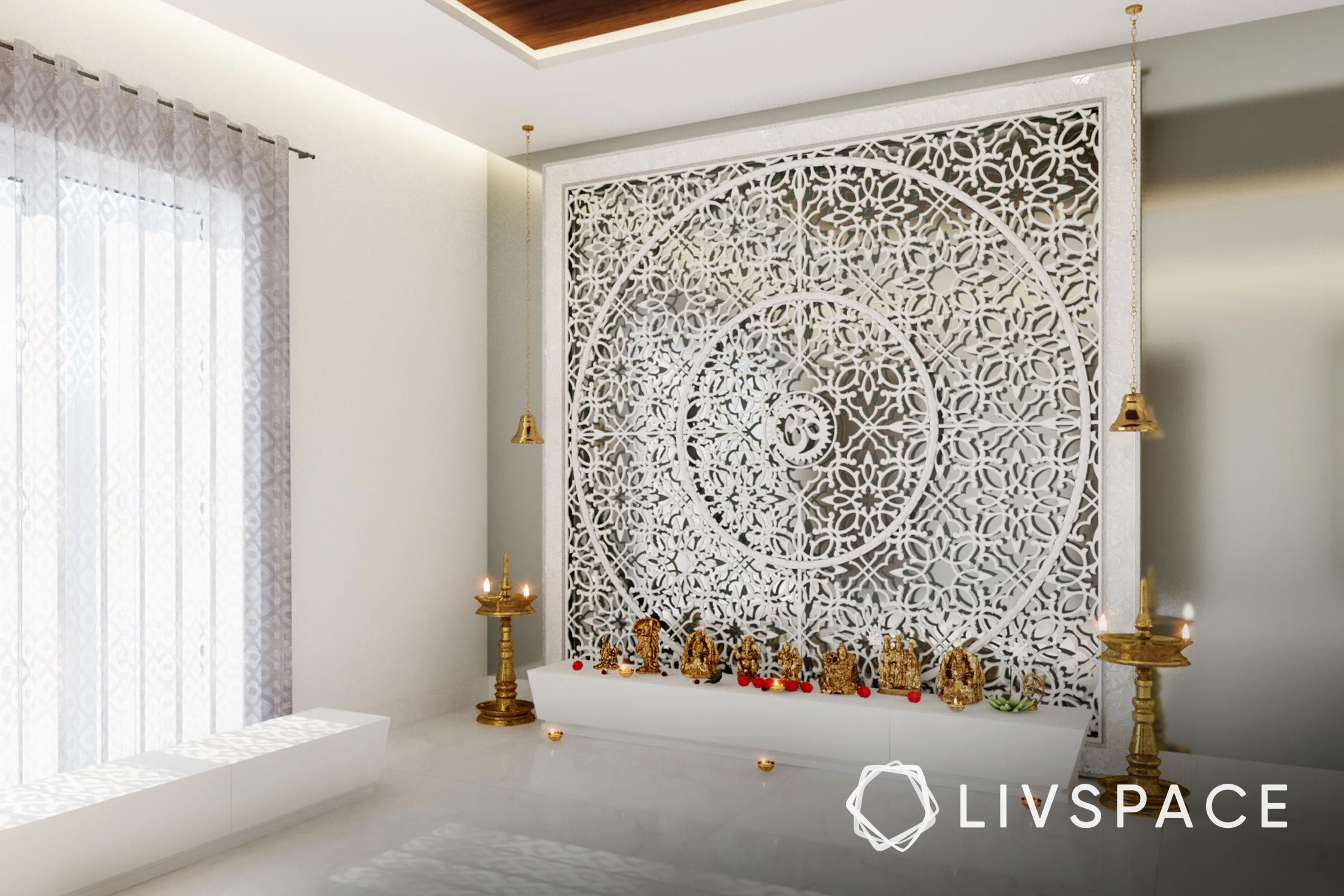 Jaali panels are often used in pooja rooms nowadays, but a panel like this one will really make your divine corner stand out. Intricately carved out aum in between the panel creates a central point for focus and meditation. Pure white floor accented by bronze and gold idols and diyas, make this pooja room every bit serene.
White Pooja Room Designs #3: Ornate And Traditional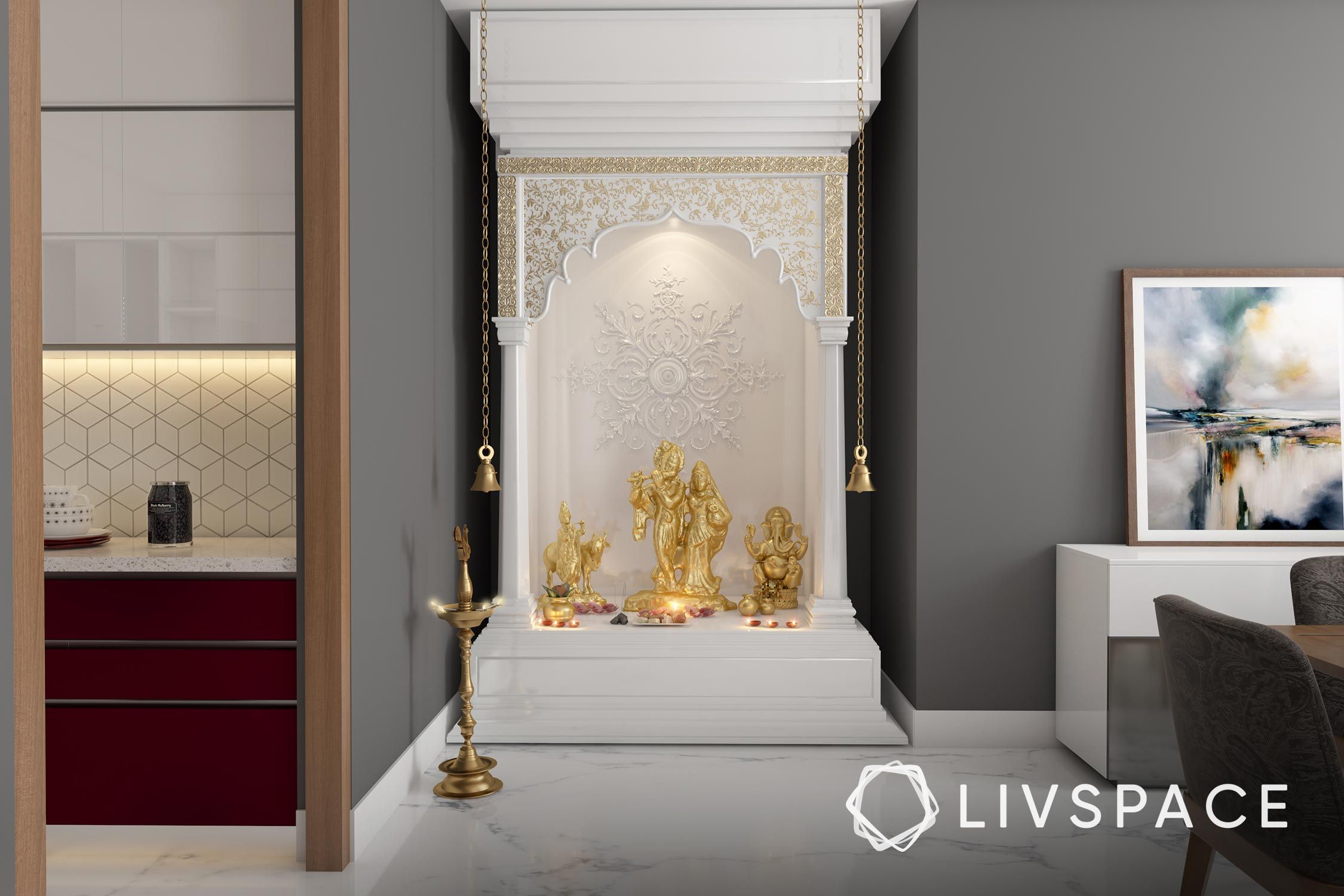 If you are someone who loves to keep things traditional and classic, then this pooja room design is perfect for you. This traditional style white pooja unit with mouldings and glitter that enhance the design, will fit in flawlessly with any design aesthetic. Remember to add the right accents and accessories, though!
White Pooja Room Designs #4: Play With Lights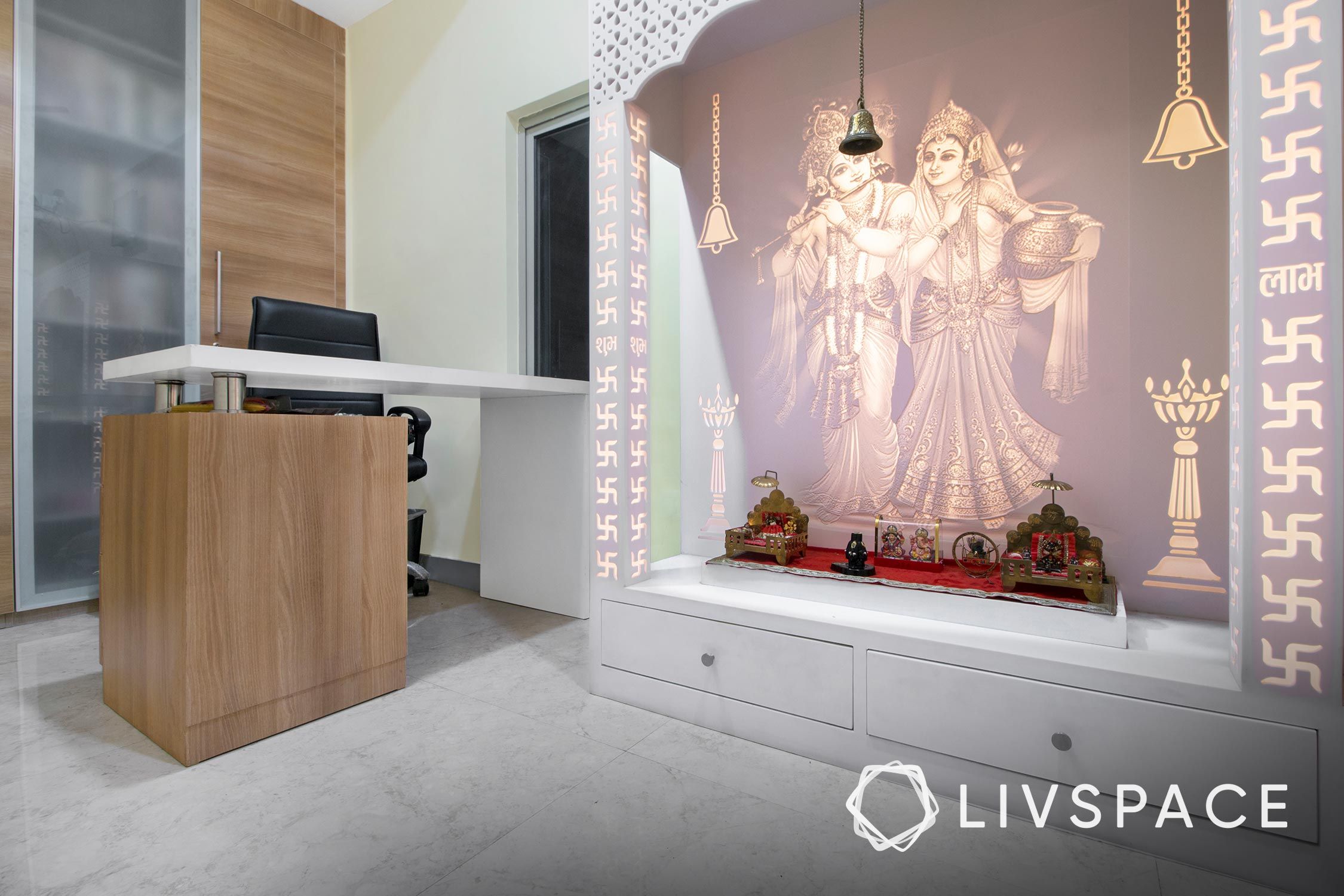 Ever thought you could play with light in your pooja room as well? These 3D LED stickers come in all designs and you can buy one of these for your pooja room as well. These stickers go particularly well with white pooja rooms, since the light is enhanced and reflected all around. Perfect for people who want to do something different!
White Pooja Room Designs #5: Go Basic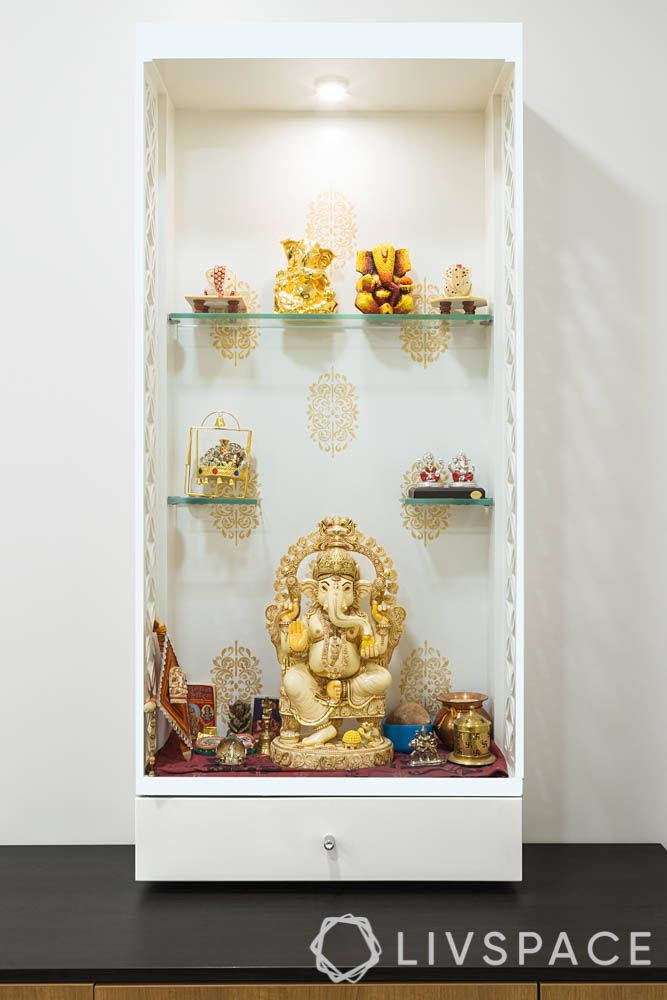 This simple pooja unit is made for those who love their deities to have a cozy home for themselves. Tiny glass shelves with jaali panels on both sides and gold block prints on the rear wall complete this cute pooja room. A drawer for storing pooja samagri, and you are sorted!
We are sure, by now, you are motivated to build a white pooja room in your home. It certainly stands out from any regular wooden pooja unit you can buy in the market. We also have Pooja Room Colours by Vastu Experts in case you wanted to add a dash of colour to your place of prayer.
Check out pooja room designs:
Keep the suggestions and comments coming.