With nuclear families constantly on the rise, the size of apartments, today, is shrinking. There are so many people who just cannot do without having a divine corner at home. For all those people, we have a collection of compact puja room designs that fit in almost every home. You just need some dedicated space and you can create a lovely puja corner there. Read on to find out how.
Compact Puja Room Design #1: Find a Nook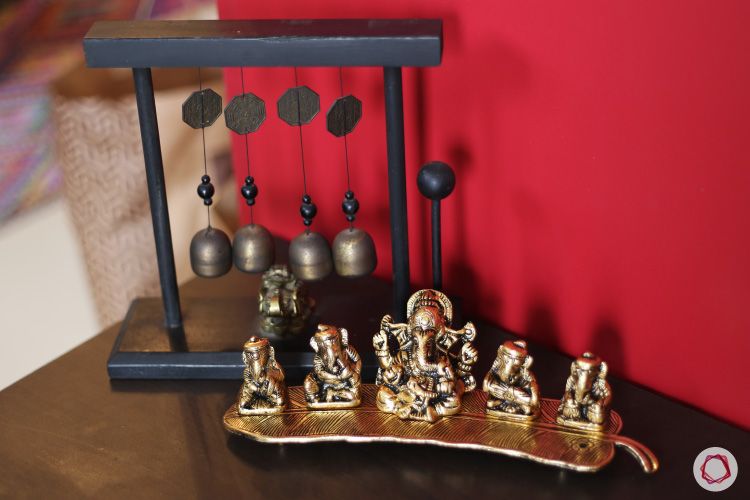 When you do not have dedicated space to have a pooja room, then you just pick any available corner and place your deity there. Make sure you place it on a stool and you demarcate that space by painting it in a different colour. Hang a couple of bells and you will have a lovely puja niche.
Compact Puja Room Design #2: Do Up a Corner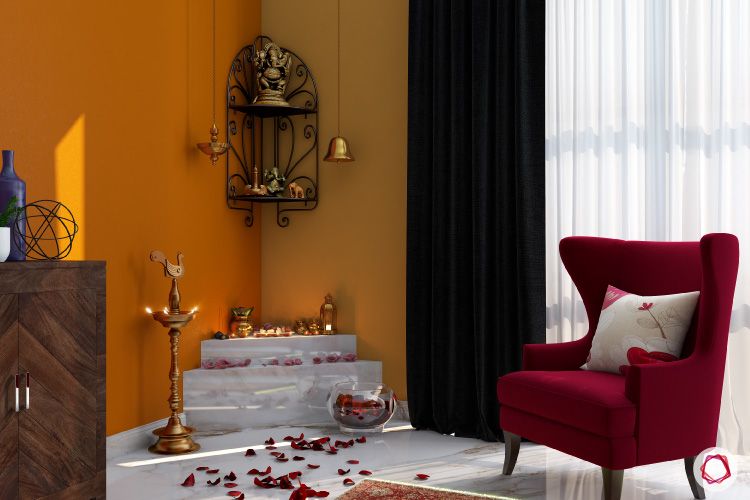 A compact metal puja unit that has as low as two shelves is also enough to make for a good divine corner. If you are feeling a little more creative, then give your corner elevated platforms to place your puja samagri on. You will love how a simple corner can be turned into a mini puja room of sorts.
Compact Puja Room Design #3: Transform an Empty Wall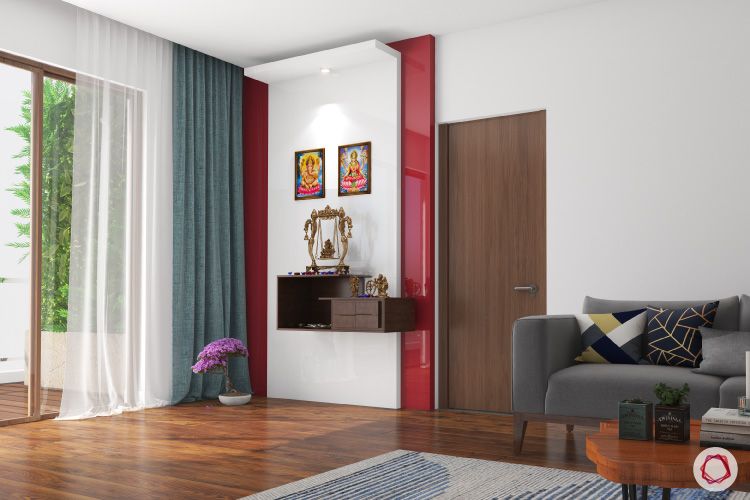 You can also transform an empty wall space you may have. Turn the plain wall into an accent wall with panelling, wallpaper or textured paint. Place a small puja unit against the wall or mount it. You can add focus and a bit of drama by adding spotlights and bells.
Compact Puja Room Design #4: Wall-Mounted Wonder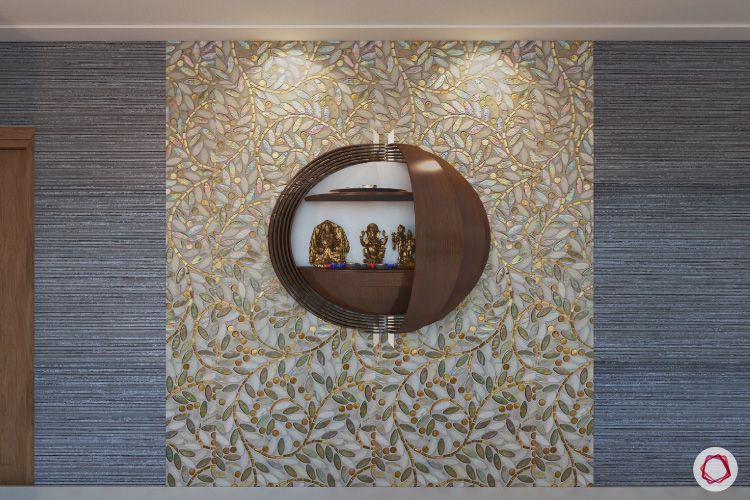 If you do not have a lot of floor space to offer for placing a puja unit, then think about wall-mounted units that are sufficient in themselves. A wall-mounted pooja corner works best in the foyer since it adds warmth to that space. Get creative with the shape and size, according to the space available!
Compact Puja Room Design #5: Work the Niche!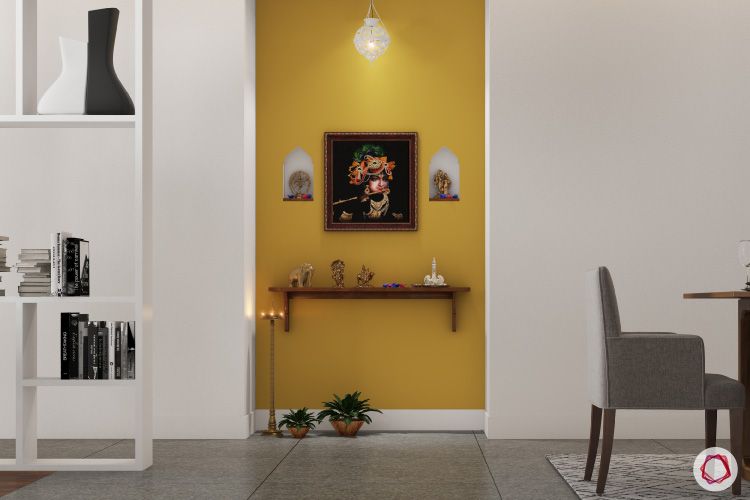 Given the structure of some buildings, there are a lot of wall niches nowadays, that are practically dead space. However, a wall niche can act as a great pooja area if you design it right. A simple wooden ledge and an auspicious red or yellow can do the trick.
Compact Puja Room Design #6: Made of Wood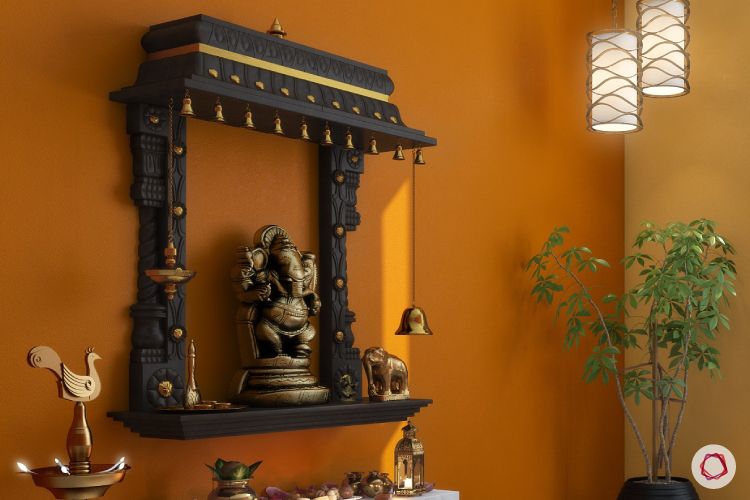 A wooden puja unit can be designed, keeping in mind that it doesn't require a lot of space and effort. You can have jaali panels on the sides to give it a divine touch and add shelves based on what you need. The biggest advantage of wooden puja units is the fact that they are movable and compact!
So, a pooja room or a pooja corner does not necessarily require an entire room, per say. You can have one even when you are running short of space at home. We are sure these ideas have given you some inspiration. Go ahead and give your homes a touch of divinity!
Go here for more wooden pooja room designs.
Leave us your comments and suggestions.