A jaali or jali is the vernacular for a latticed screen or perforated stone that can be used to break up an open floor plan or as a decorative accent. Contemporary jail designs are now in vogue, offering a touch of grandeur and panache to any space. With different types of jali in the market there's always a unique design for your home. Technological advancements also mean that there are several materials to choose from for a jali partition. Each material has its own pros and cons, relying on factors such as thickness, size, durability, and pattern.
Material #1: Wood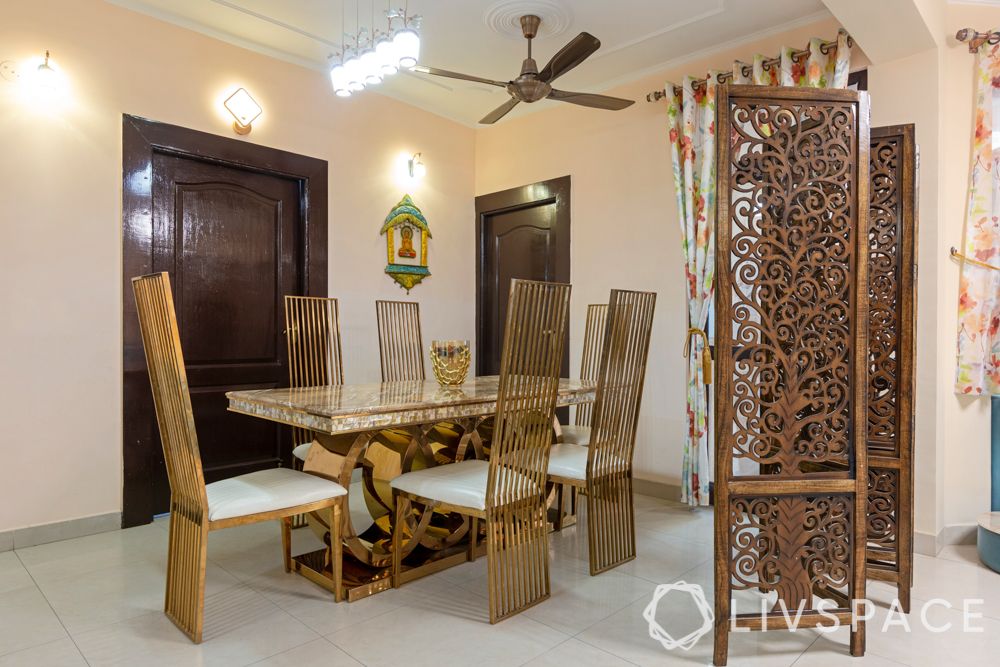 While there are several types of jali, wooden jali adds a rustic touch to a home. Jalis fashioned out of wood typically feature ethnic designs, with a sleek and stylish finish. Wood-plastic composite (WPC) is also a popular material for room partitions, doors and windows.
Material #2: MDF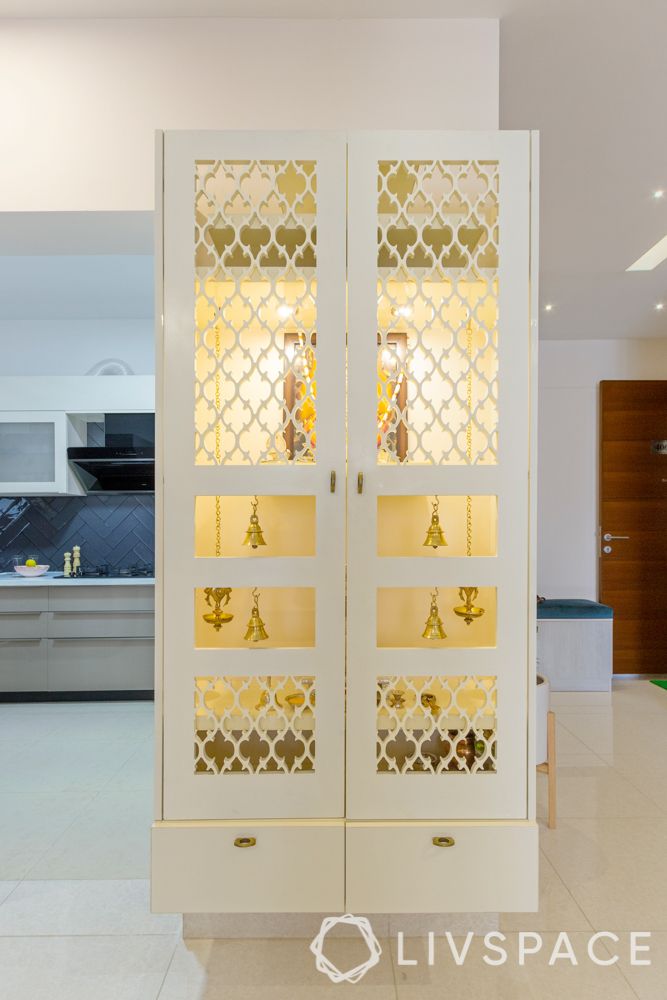 Medium Density Fiberboard (MDF) – an engineered wood made of wood residuals, combined with wax, fiber, and resins – is a sustainable jali partition. Modular kitchens, cabinets, entryway lighting, LED panels, wardrobe, and bathroom vanity are some spaces where MDF jalis look impressive. Also, a cheaper alternative to genuine wood, MDF is the simplest way to add glam quotient to your space.
Material #3: Stainless steel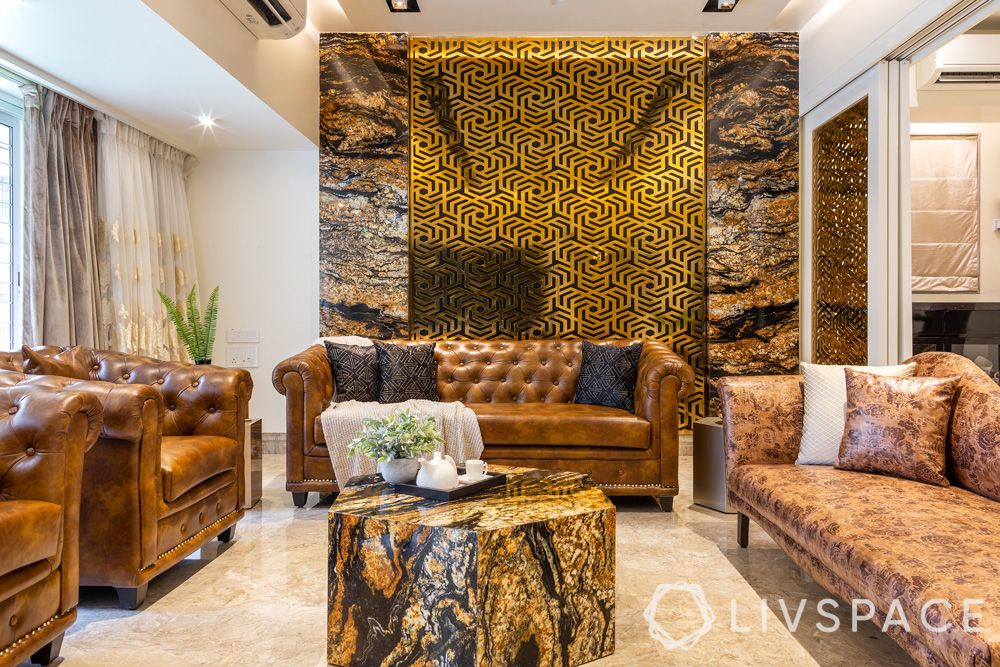 Stainless steel jali partition infuses a touch of sophistication and style. Designers use these panels across interiors and exteriors, for balcony railings, windows, and parapets of terraces. Also, stainless steel comes in a variety of grades and does not rust, making it durable and long-lasting.
Material #4: PVC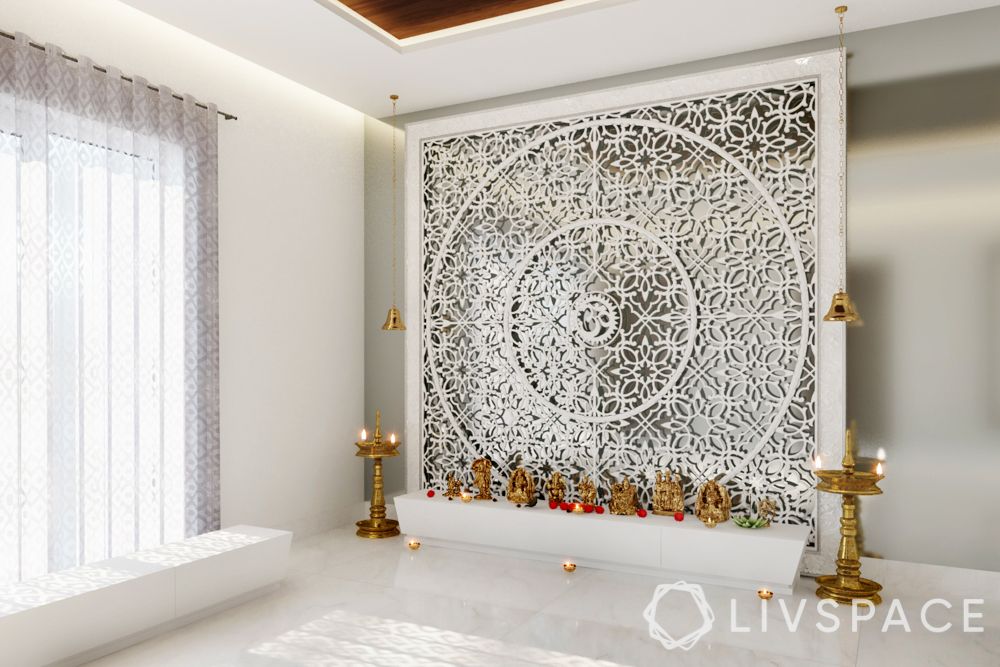 PVC jali partition stands out for its opulence. Latticed work using PVC works well in cabin partitions, decorative room partitions, ceilings, lobbies, hotels, and restaurants. Therefore, loved for its finesse, PVC jalis are excellent for unique concepts and themes.
Using a jali partition in different ways
Jali partition makes for an interesting addition to your house. Here are a few pointers on how to use jali work and add the perfect finish for your home:
Jali as an ornamental fireplace panel illuminates the walls with intricate (and surreal) patterns
Introduce Jali as part of your wall decor for a touch of elegance
Also, you can create innovative partitions for kitchen and pooja rooms
Jali concepts look outstanding on windows and staircases, if planned and implemented well
You can further introduce latticed screens in the elevation of your buildings for structural and decorative purposes
With so many types of jali and their versatile and mesmerizing designs, wow your guests by adding your own unique touch to your home décor. Discover New Jali Partition Designs, too.
Wondering how our customers feel about working with Livspace? You can check out the Livspace reviews here!
Send in your comments and suggestions.