The bathroom happens to be one of the most intimate spaces where you end up spending a considerable amount of time. It is a space that brings out the inherent vulnerability of a person, begging ample attention while designing bathrooms or/and restrooms. Nevertheless, it is quite often seen that bathroom lighting features in the very bottom of people's priorities, probably because it is a private space. Bathroom lights are one of the key features of bathroom design. If the lighting is done well, the bathroom can be made to look spacious and welcoming.

There are several approaches to bathroom lighting just like lighting any other space in your home. We can guide you through the process of picking one that is apt for you. So explore these basic types of bathroom lights and take your pick.
Bathroom Lights Ideas #1: Bright Lights with Dimmers for all Seasons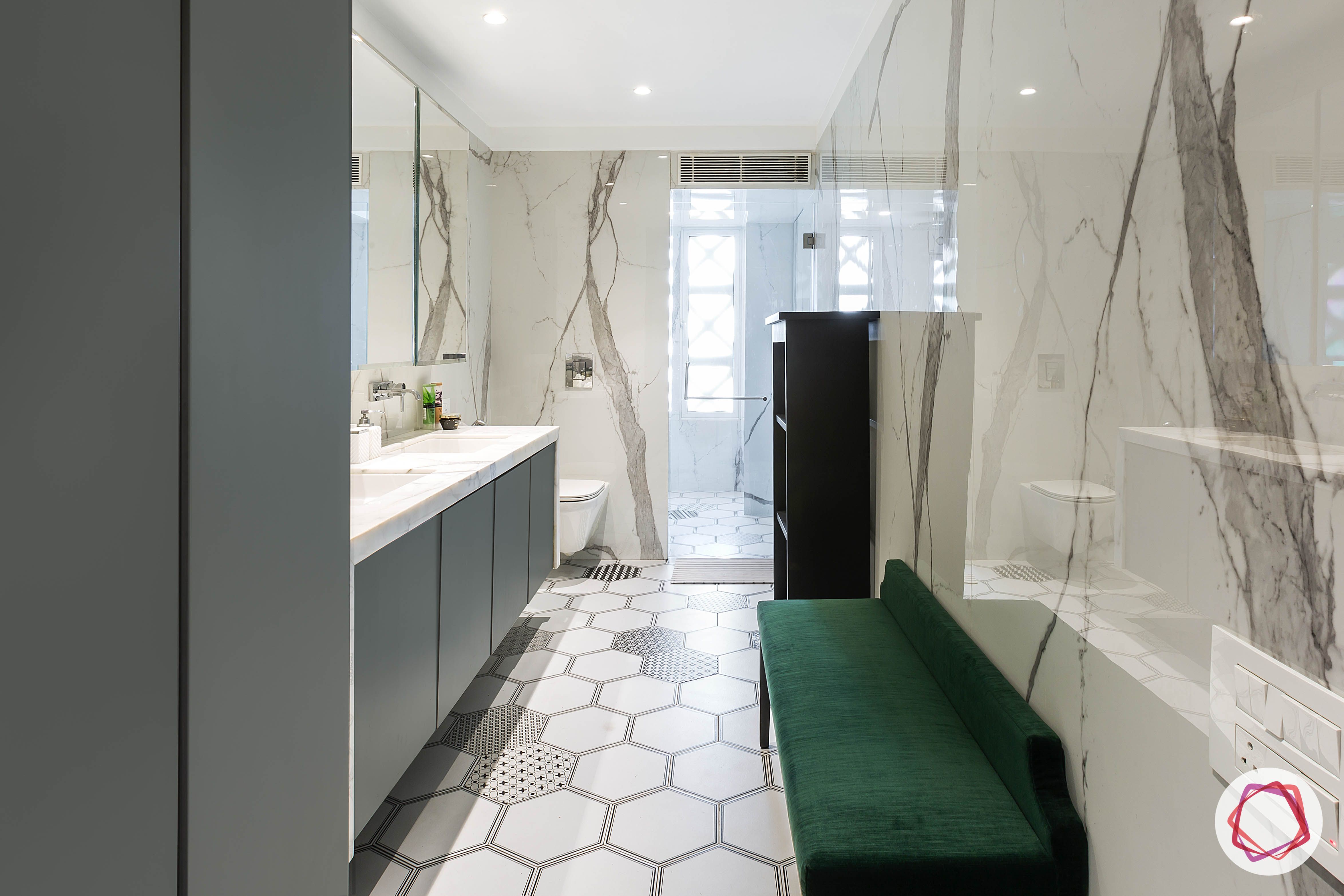 The bathroom is a space that needs to be brightly lit up for you to go about your regular business like showering, shaving, washing up etc.. So you basically need to install bright lights for your bathroom to be usable. However, bright lighting can seem harsh when you are in the mood to relax with a leisurely bath in a hot tub. This is when dimmers come in handy. Bright lights that come equipped with dimmers tend to all your needs and can transform the bathroom to suit your mood.
Bathroom Lights Ideas #2: Task Lighting for Zones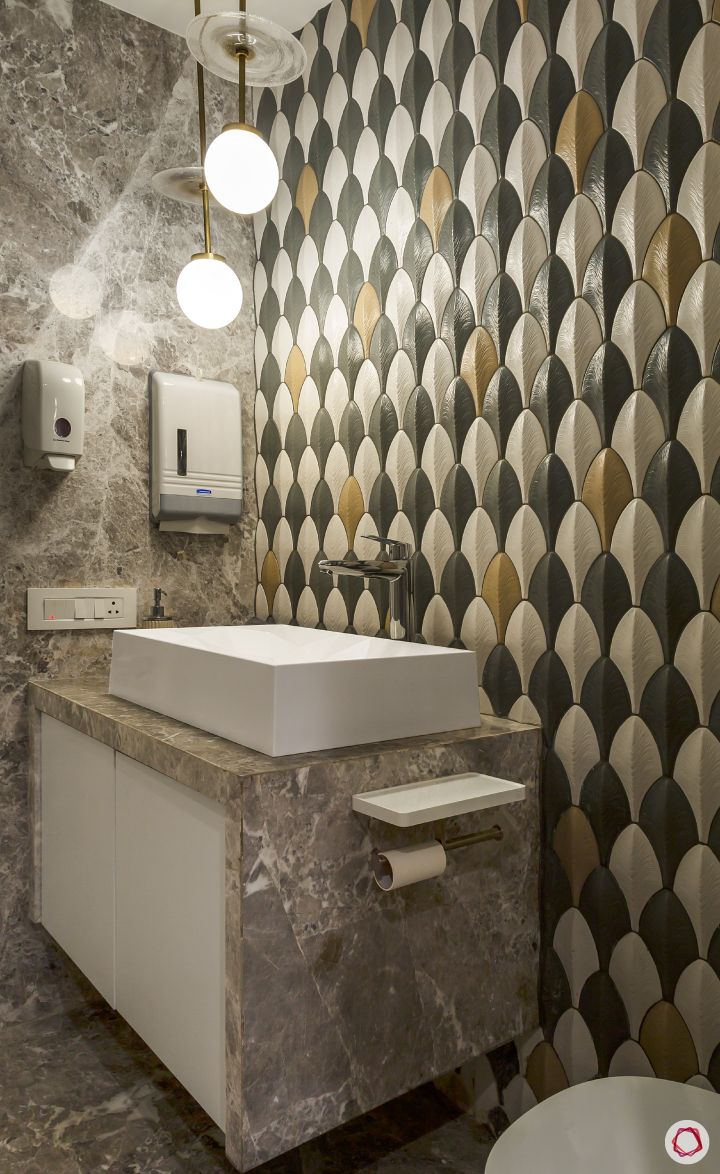 Just like any other room in your home, the bathroom can be divided into zones. The primary distinction is the wet dry zones. If we look more closely, we can further divide a bathroom into the vanity mirror zone, the toilet (and rumination) zone and the bathing zone. Some of the more elaborate bathrooms also have a dressing zone.

Firstly, each of these zones do well with their own source of lighting. Secondly, you will never be using all these zones at once, so it makes sense to have different types of lights to illuminate them. Task lighting works on lighting the different zones within a bathroom; it is particularly required for the wash basin zone for tasks like shaving, face washing and brushing teeth.
Bathroom Lights Ideas #3: Recessed Lights for Focus Lighting
Recessed lights are basically lights that are fixed into the false ceiling and face downwards. This type of lighting helps light up the entire space as it spreads downwards. These lights make the space look brighter when they are placed just above mirrors that reflect light. The shower area, or if there is a Jacuzzi or tub, must be well lit and one can choose to play with different coloured lights in this area.

Bathroom Lights Ideas #4: LED for Energy Efficiency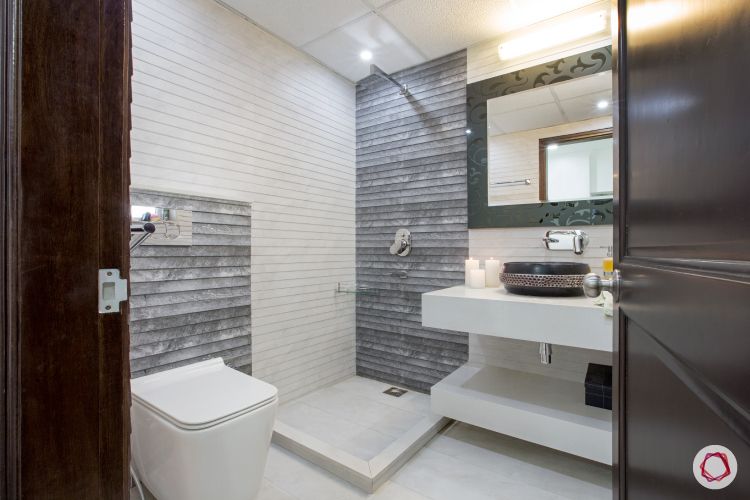 It is widely known that LEDs are the most energy efficient and convenient lighting options. In fact, these lights offer a fuss-free approach to lighting. That the LEDs run for years to come is an added bonus. Moreover, you can look forward to a more clean-lined and contemporary look for your bathroom. LEDs can be combined with incandescent bulbs for textured lighting.
Bathroom Lights Ideas #5: Mood Lighting for Ambience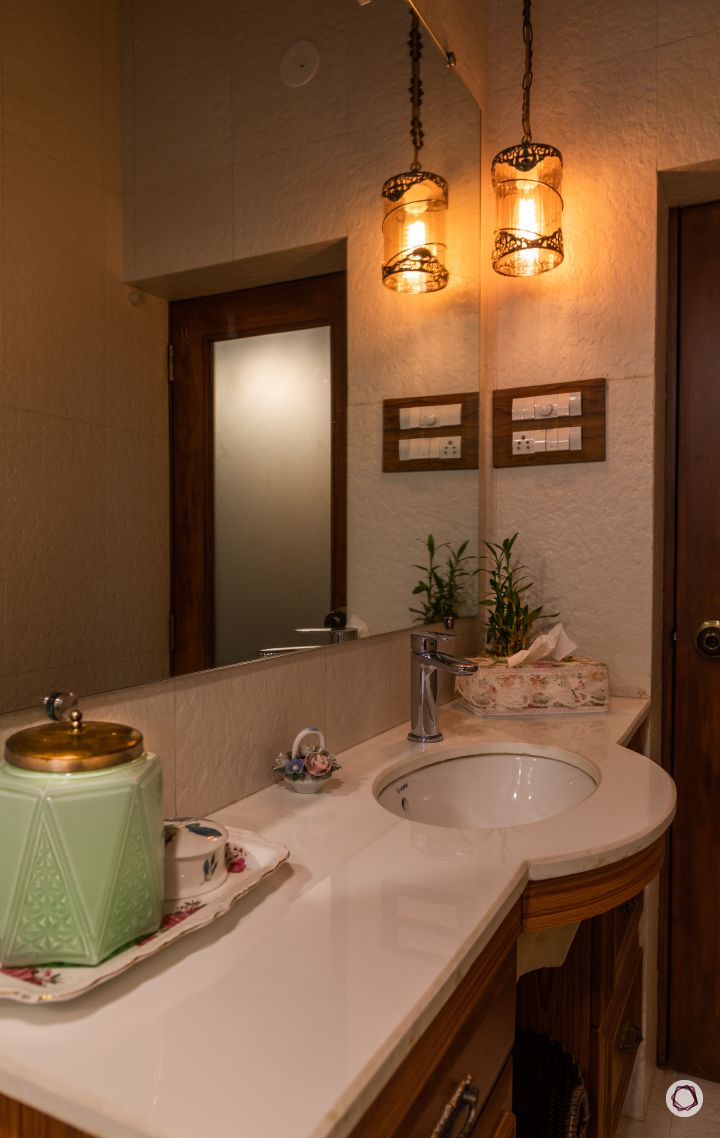 Mood lighting essentially creates an atmosphere within a space. It is often done using yellow or warm lights; it tends to be a soft and flattering kind of lighting that works wonders for your mood. In the context of a bathroom, pendant lights are ideal for this effect. It is best to pick a corner or zone to experiment with this type of lighting so that they are more effective in building drama.
Bathroom Lights Ideas #6: Backlighting to Highlight Profiles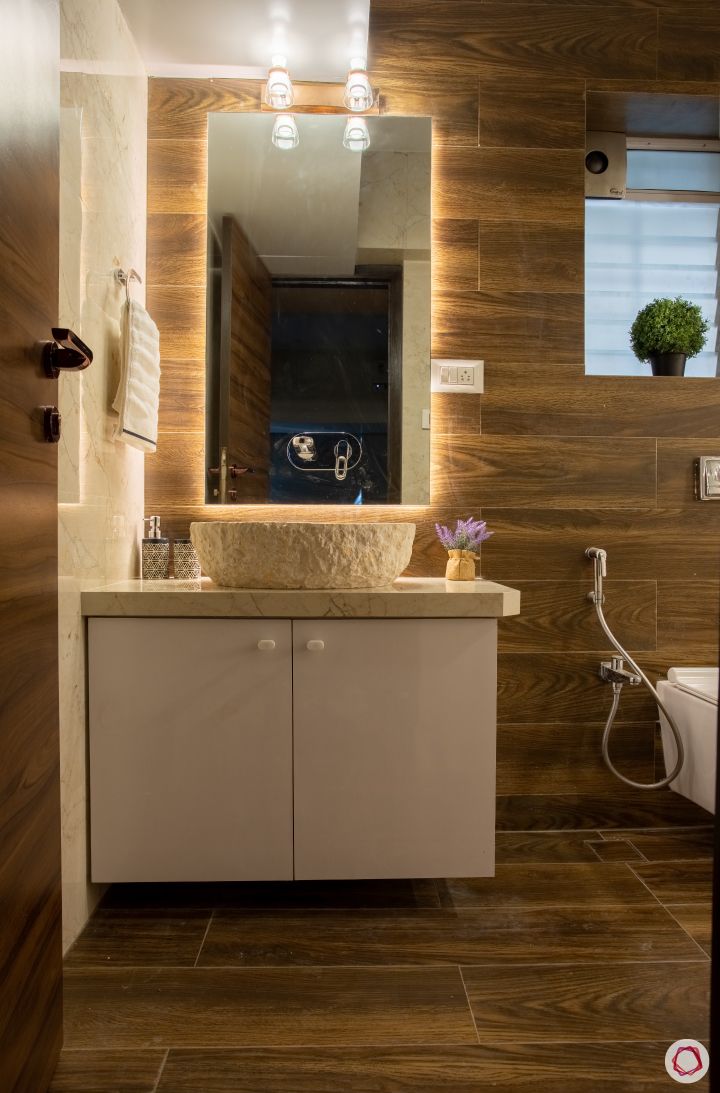 Backlighting or profile lighting is mostly used for creating a 'wow' effect in the bathroom. This type of lights look best around mirrors or in backlit panels. While backlighting does not improve the usability of the bathroom, it adds a cool artsy touch to the space. It would be fair to say that profile pieces act as accent pieces for the bathroom.
Bathroom Lights Ideas #7: Consider Layered Lighting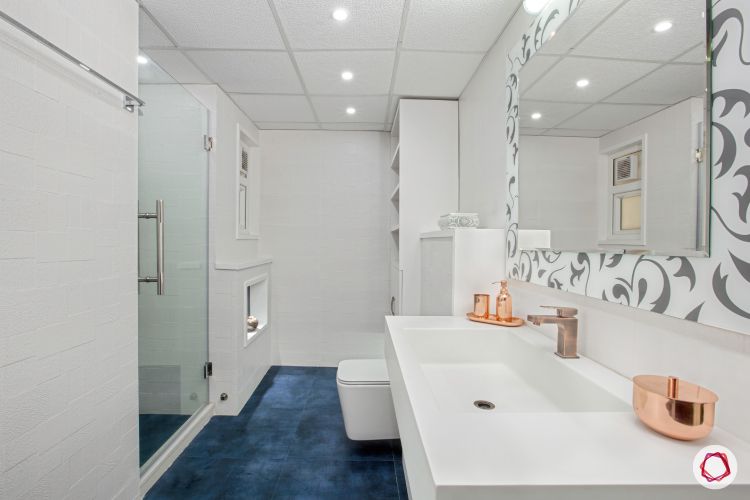 Layered lighting is a system of lighting that uses three different kinds of lights: overall, task and accent. The overall lights, usually recessed lights, light up the entire space. The task lights illuminate zones based on function. Accent lights are the lights in the bathroom that could be pendant lights, profile lights or backlit mirrors. This system of bathroom lights start with the ceiling lights and works its way to the vanity space in different layers.
Things to Remember
The lights and tiles in the bathroom as well as wall paint must complement each other.
When direct lights fall over your head it can be uncomfortable, harsh and unflattering. Ceiling lights must be placed at an angle that flatters the subject, which is you!
They must be evenly distributed to avoid uneven illumination.
Clear bulbs with filaments, though cheap, tend to cast a shadow on everything; use opaque or frosted bulbs instead.
If you found this detailed style guide for using bathroom lights useful, also read How to Turn the Smallest Bathroom into a Spa.
Check out bathroom design ideas:
Send in your queries to: