When we published our first home tour of this year, which belonged to Shereen Abraham, it was an instant hit with our readers. None of us could have envisioned that 2020, which will now forever be recalled as 'the year we stayed home', will turn out to be so different from other years. But what doesn't break us makes us stronger. And that is how we would like to remember 2020. As we edge toward a new year, here is a look back at how our best interior designers worked.
What better way to see this than to tour the actual homes that our readers, all you wonderful people, loved the most this year! So here is a look at the best Livspace homes designed by our best interior designers from the most popular homes of 2020.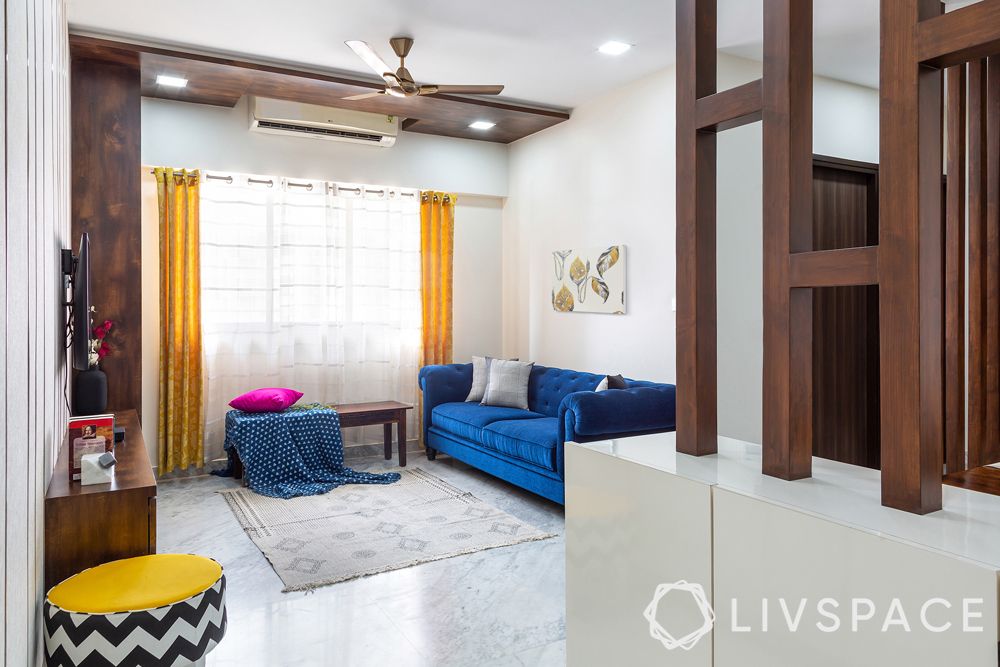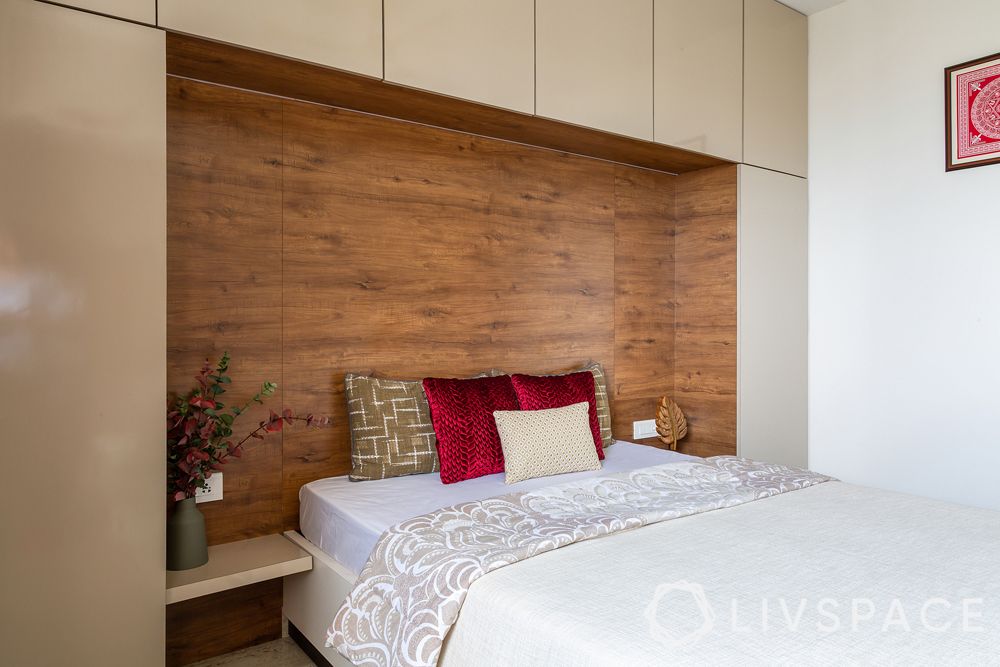 Style: Minimal
Budget: ₹₹₹₹₹
Why we love it
This compact 2BHK in Thane has 'millennial ' written all over it. It is, after all, home to a young couple named Meghna and Nikhil, both working and aspirational, just as the majority of our readers. Their home reflects the predominant mood of homeowners now and that happens to be 'less is more'.
Minimal as it is, this home has a very practical approach to design. We see clean lines in the living room and bedrooms without crowding of too many elements. However, the approach is also inherently Indian when it comes to storage. If you see the U-shaped custom storage units designed around the headboard, you realise that this was done our best interior designers with an eye on the future.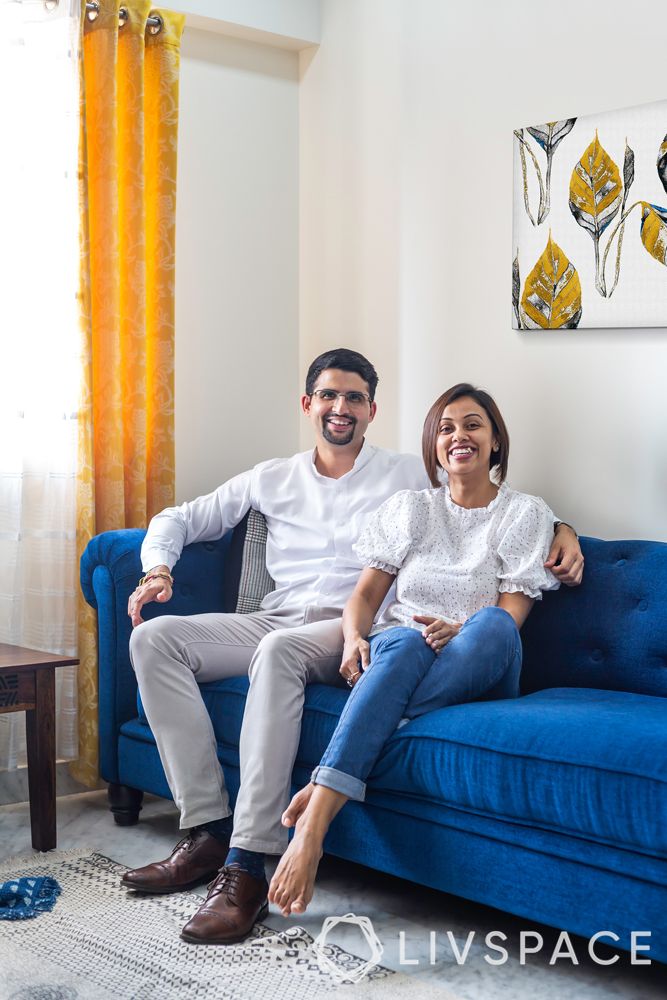 Meghna's favourite spot in the house is right where you see them, on a blue Chesterfield sofa picked from the Livspace catalogue!
Catch the full home tour here.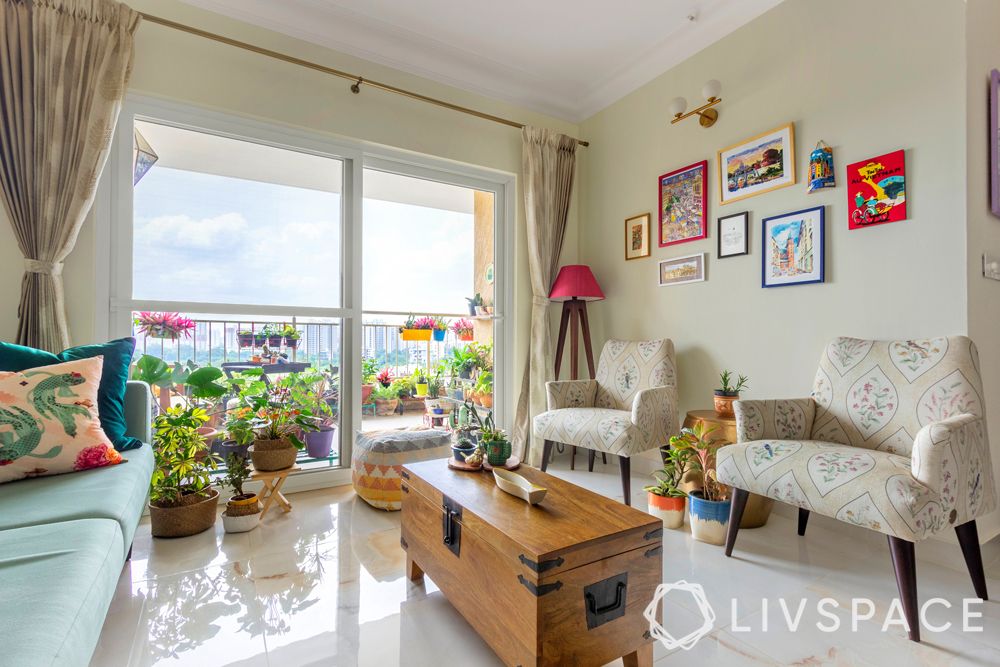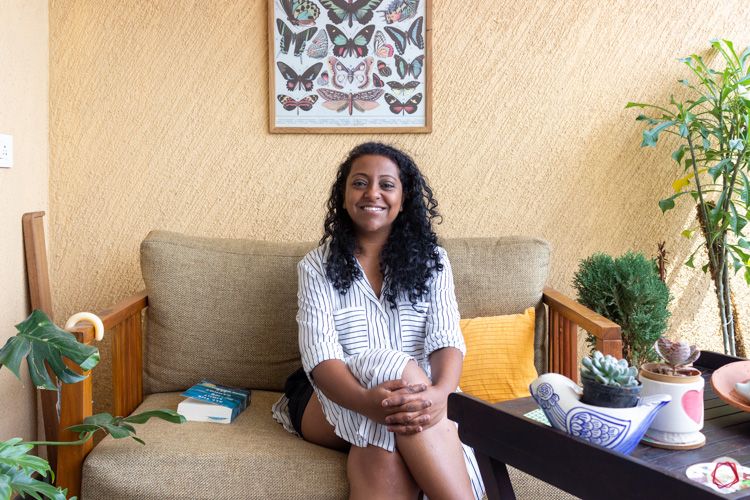 Style: Bohemian
Budget: ₹₹₹₹₹
Why we love it
When HR professional and travel enthusiast Shrereen Abraham's boho-chic 3BHK in Bengaluru went viral, it was more than a coincidence; we can actually look back and say that it was prophetic in a way. This home stands out for using a smattering of plants as decor elements, which is a very distinct element of the bohemian style. And guess what? The pandemic has ensured that biophilic design, read designing with houseplants, an 'in' thing in 2020. What also stands out in this home are travel curios used in the decor. This layered use of 'collections' is another distinct element of Bohemian homes. Moreover, we see an open kitchen with no wall cabinets in this home and that too is something of a trendsetter for the year to come.
Oh! Did we tell you that Shereen turned one of the bedrooms in her 3BHK into a walk-in closet? Beat that for being original!
We need details on delivery, timelines, budget, testimonial, etc
Read the full home tour here.
Style: Mid-century modern + Colonial
Budget: ₹₹₹₹₹
Why we love it
All glamorous things do not have to eat up your budget or time. That is a lesson worth learning from this Livspace home design in Noida. The living room here is a stunner with iconic mid-century modern furniture and space-optimised design. As we move further into the home, we see a four poster bed that oozes nostalgia and could only be colonial in terms of style. The thread that holds this 3BHK together is the use of easy to clean surfaces like gypsum and laminate. After all, this a holiday home for Dushant Malik and his family; so low maintenance interiors was at the top of the priority list.
Read the full home tour here.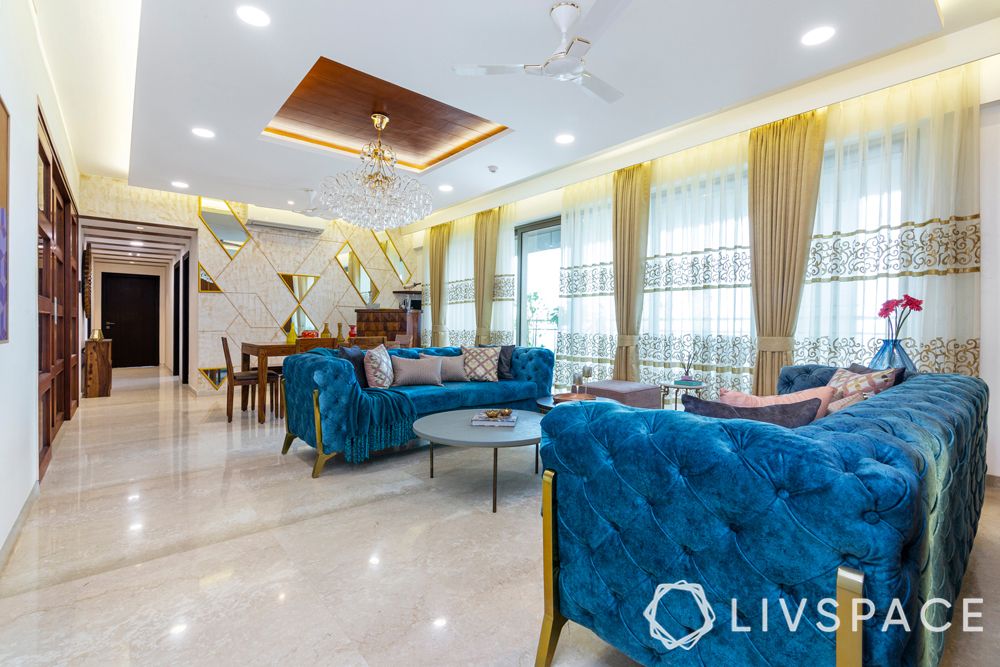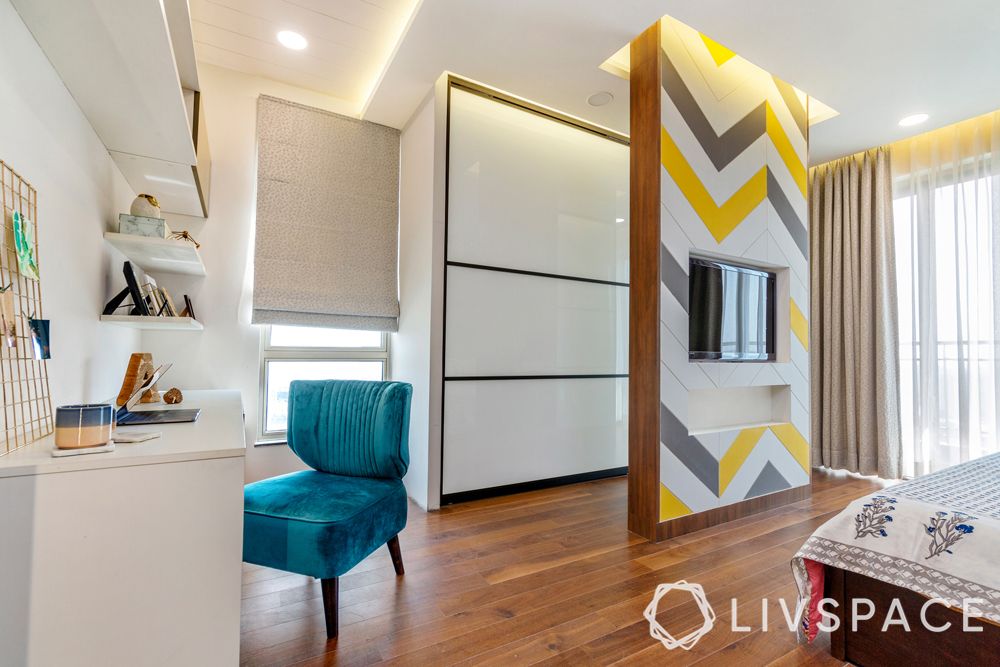 Style: Mostly Indian Traditional
Budget: ₹₹₹₹₹
Why we love it
This spacious Gurgaon home opens with a 'wow' foyer that has decidedly Indian traditional overtones. Not only the tufted velvet sofas, but the overall decor of the living area is very classic. Take the veined chandelier for example; it looks like it came straight out of a haveli. While the rest of the country hankers for modern and contemporary interiors, we get to see a traditional chic home every once in a while. That is probably why this home belonging to Ankita and Abhishek resonated with our audiences for its sheer novelty. Also, lets not forget that the bedrooms of this home are rather functional. The master bedroom in particular stands for using the TV unit as a divider between the dressing and sleeping areas.
Read the full home tour here.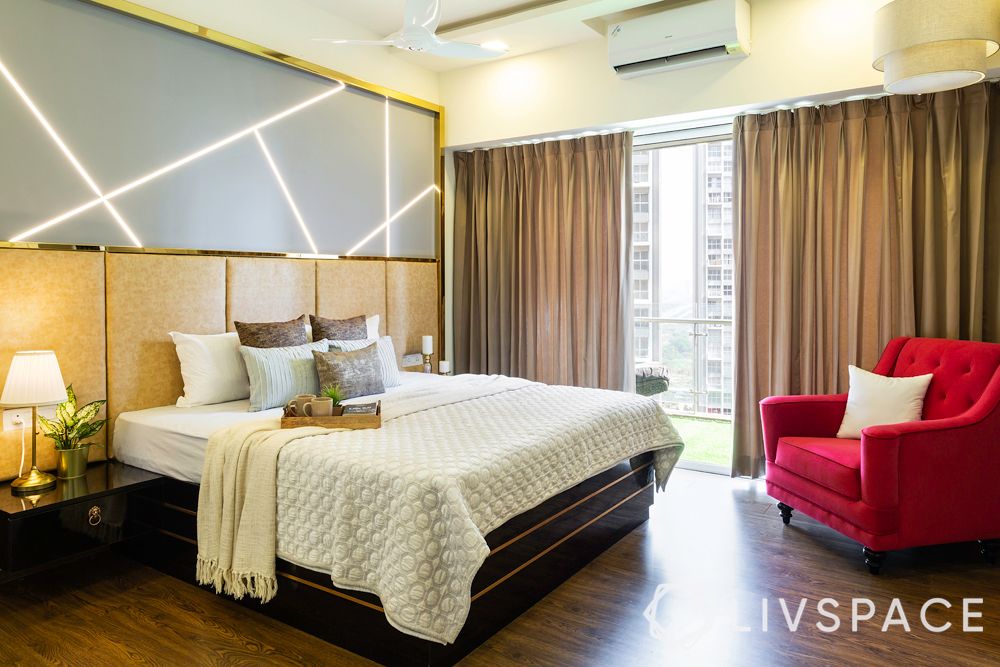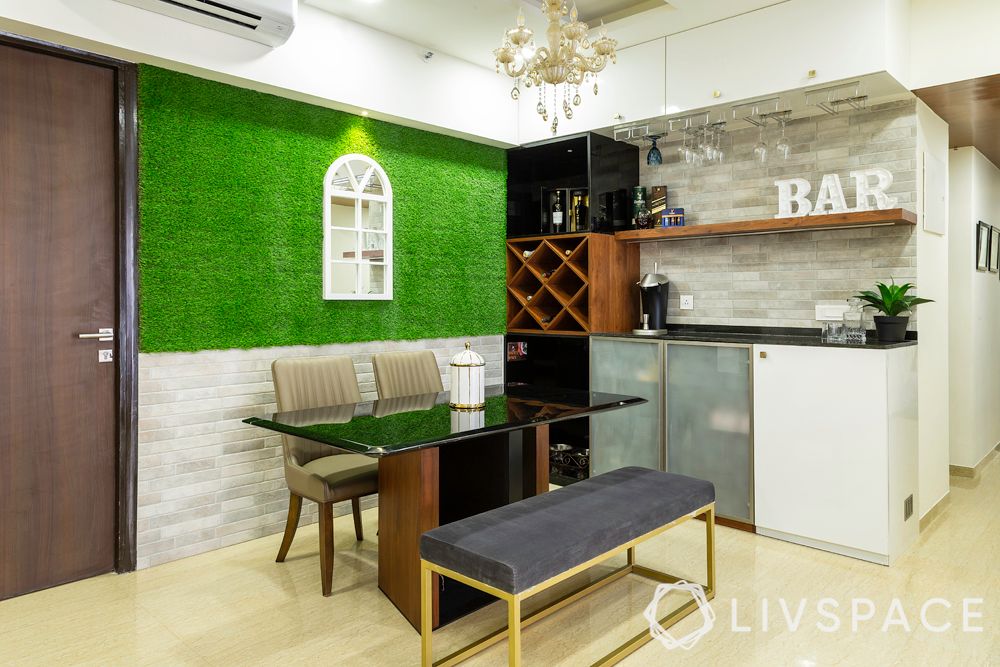 Style: Pet-friendly and New York style home
Budget: ₹₹₹₹₹
Why we love it
The owners of this Pune home, Anuj and Tanushree, just returned from a long stint in New York. Naturally, they were used to an uber chic urban design style that is loosely defined as the New York apartment style. And our team comprising of the best interior designers did the best to implement this style in its original form for the young couple. One of the things that stand out in this style are wall trims and use of paint to create interesting statement walls.
But wait, it is not just Anuj and Tanushree we had to cater to! Their gorgeous canine baby Rocky, a beautiful husky, was just as important. Hence, this home was made as pet-friendly as possible with a microfibre sofa and easy to clean surfaces. We are guessing that had all our other pet parents rooting for this spunky home.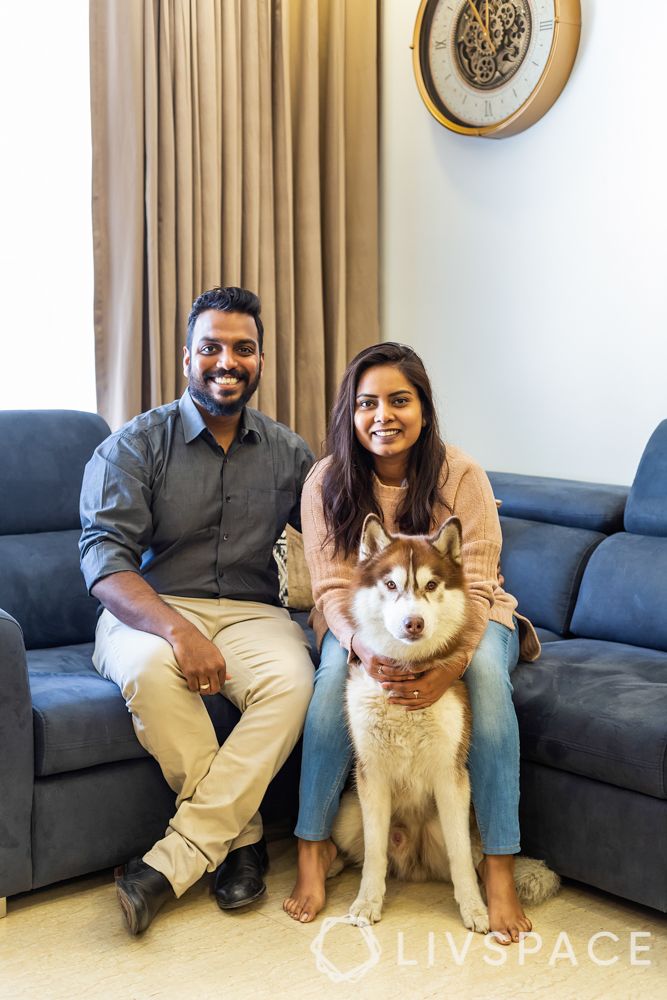 Read the full home tour here.
#6: Bengaluru Duplex That Shows Basic is the Best Kind of Beautiful
Style: Minimal
Budget: ₹₹₹₹₹
Why we love it
The lockdown halted most of our spending plans for our dream homes. However, basic interiors is something that is essential even in a pandemic situation where we are trying to cut costs. You cannot move into a home without a kitchen or some wardrobes. And paying EMIs while you stay on rent can inevitably become a burden. Jeevak and his family had a difficult proposition ahead of them and it was to furnish a rather huge duplex in Bengaluru on a tight budget. But why worry when you are working with the best interior designers. Hence, the aspect of this Livspace home design wherein we offered the essentials for a much lower price, helps minimise costs for interiors for new homeowners who are certainly trying to do the same.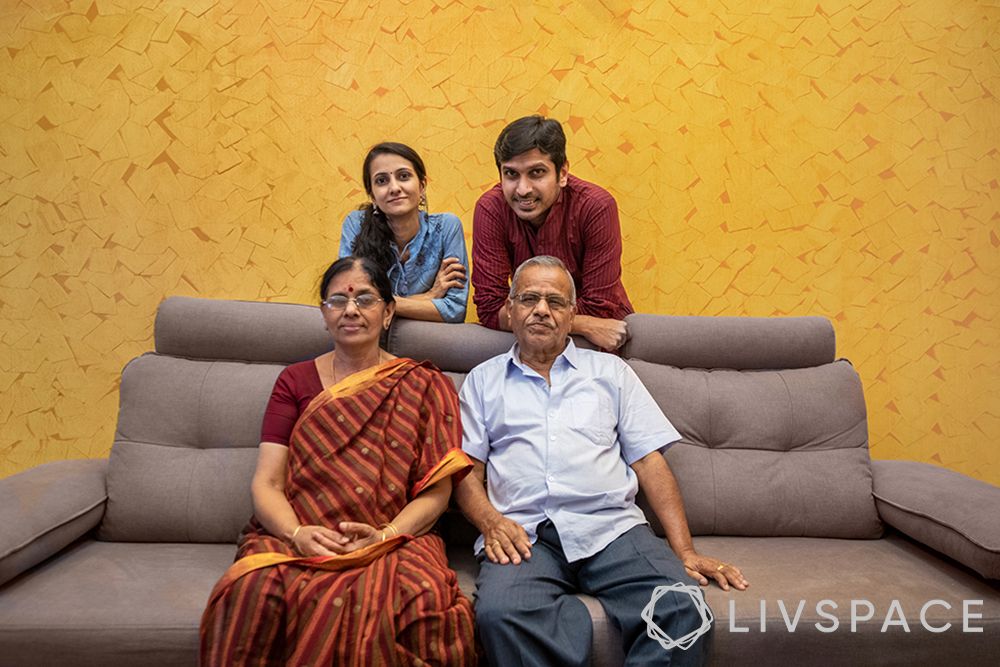 Read the full home tour here.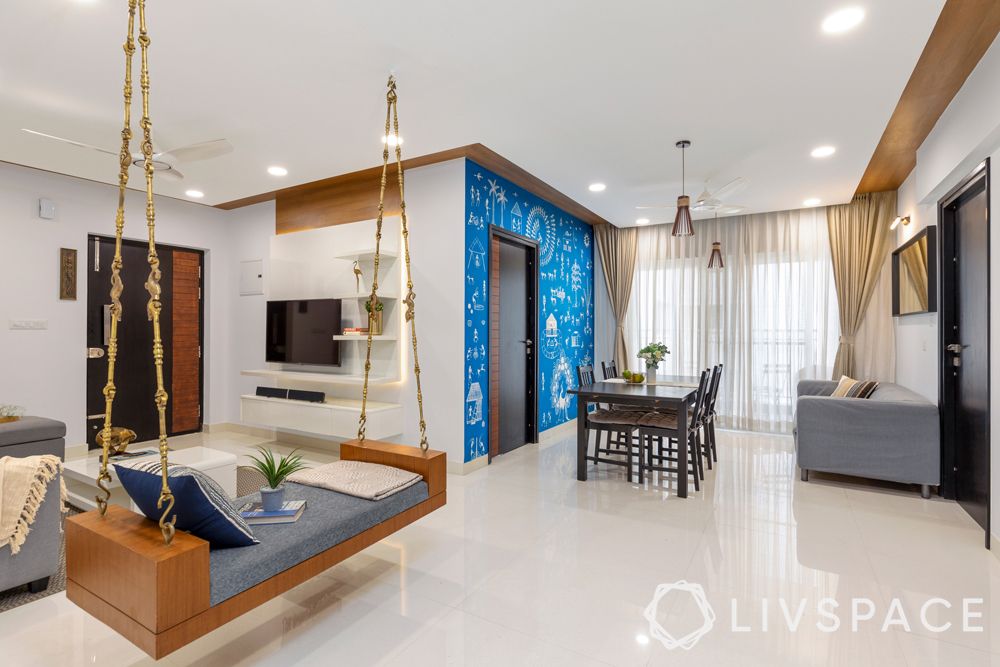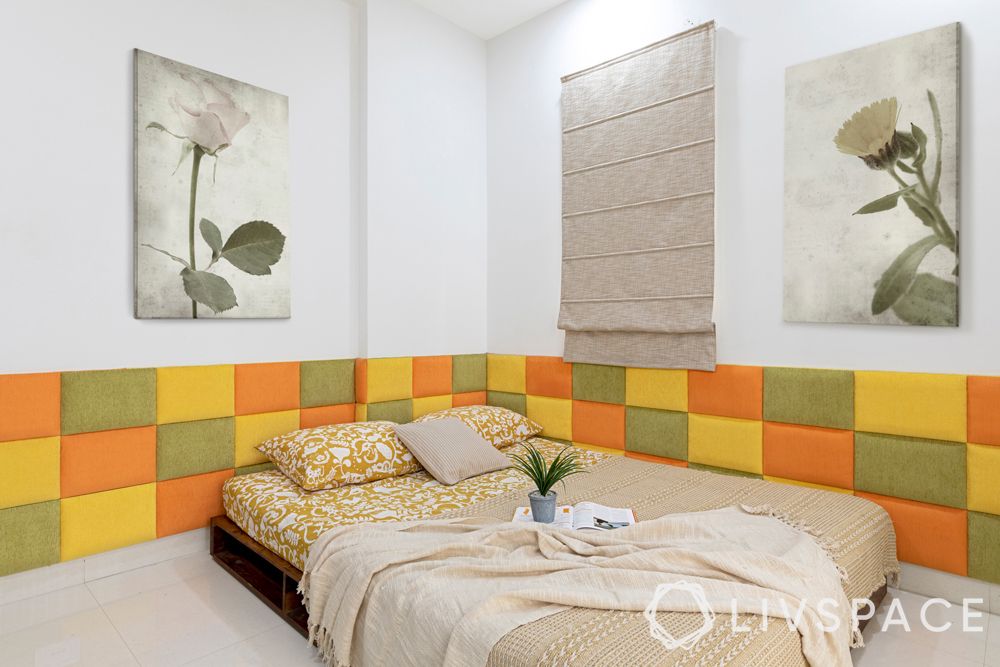 Style: Eclectic
Budget: ₹₹₹₹₹
Why we love it
Most Indian homes are eclectic in style without intending to be. But this 3BHK for young Hyderabad professionals, Neha and Omkar, is eclectic by intent. We see elements modern design blend in with an Indian taste for colours and art. And all this, on a reasonable budget. The wall in the dining space painted by a local Warli artist is one of the high points of this home. And who doesn't like to have a swing, a little slice of playfulness, in their home!
Another thing that stands out is that it is a 'work in progress' home. Although the house has enough and more space, not every corner is stuffed. We particularly like the couple's bedroom that has a low bed and quilted headboard surrounding it. This leaves so much space unused in the room that can be used fruitfully, later.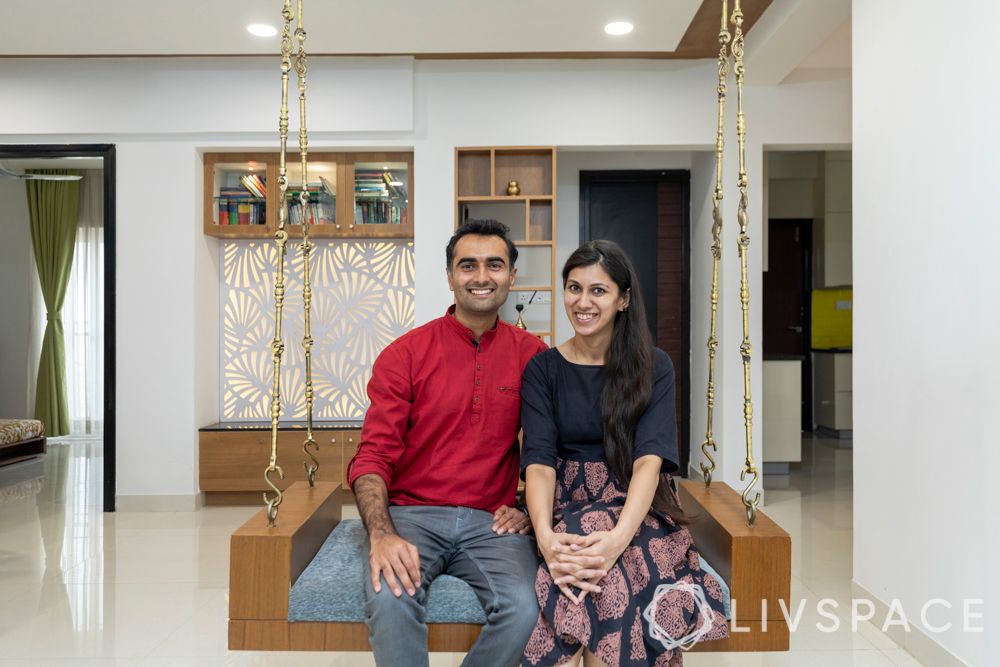 Read the full home tour here.
Style: Transitional
Budget: ₹₹₹₹₹
Why we love it
Apart from the fact that there is not a single white wall in this home, there are plenty other reasons why Amit Mehta's suburban Mumbai 3BHK catches the eye. Let's start with the brilliant use of refurbished furniture in this home. Also, there is concealed storage everywhere in this home where the AC ducts were supposed to be, and they are all hidden in plain sight. Still wondering why this home looks as good as it does? It's probably the design continuity; the use of similar strains of marbles and colours to do up the common areas.
That leaves us with why we are calling this home transitional, which basically means a mix of time periods. The answer is that different styles from different time periods coexist in this home without clashing with one another. Take the modern reverse wall trims and the vintage Chesterfield sofa for example. It's a perfect fit though the too are centuries away in terms of time frame.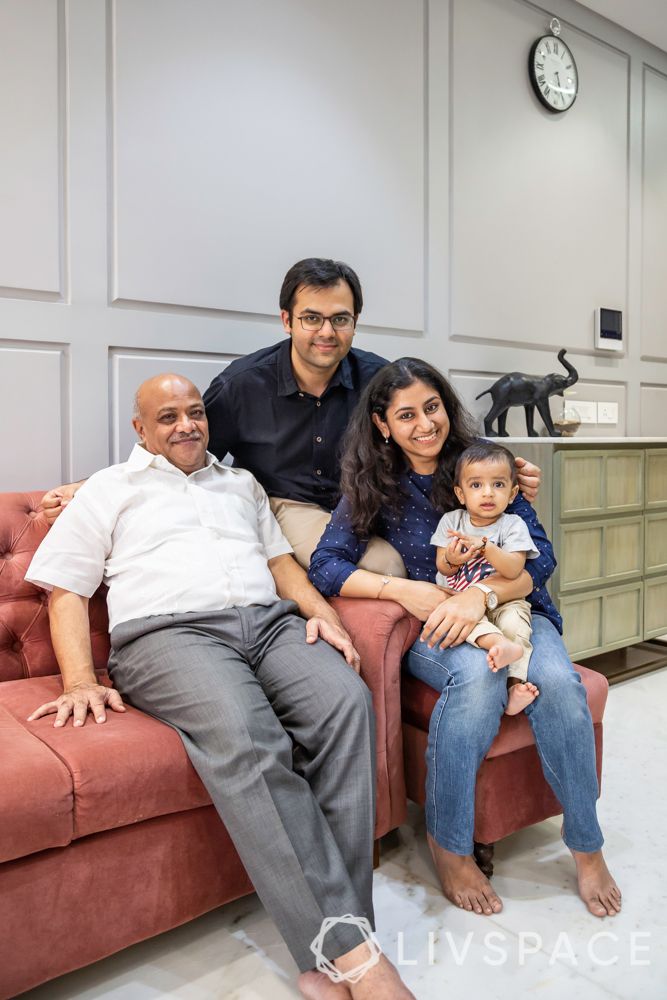 Did you know that Mr and Mrs Mehta have a parallel walk-in closet in their bedroom that is perfectly customised for 'Him' and 'Her' on either side.
Read the full home tour here.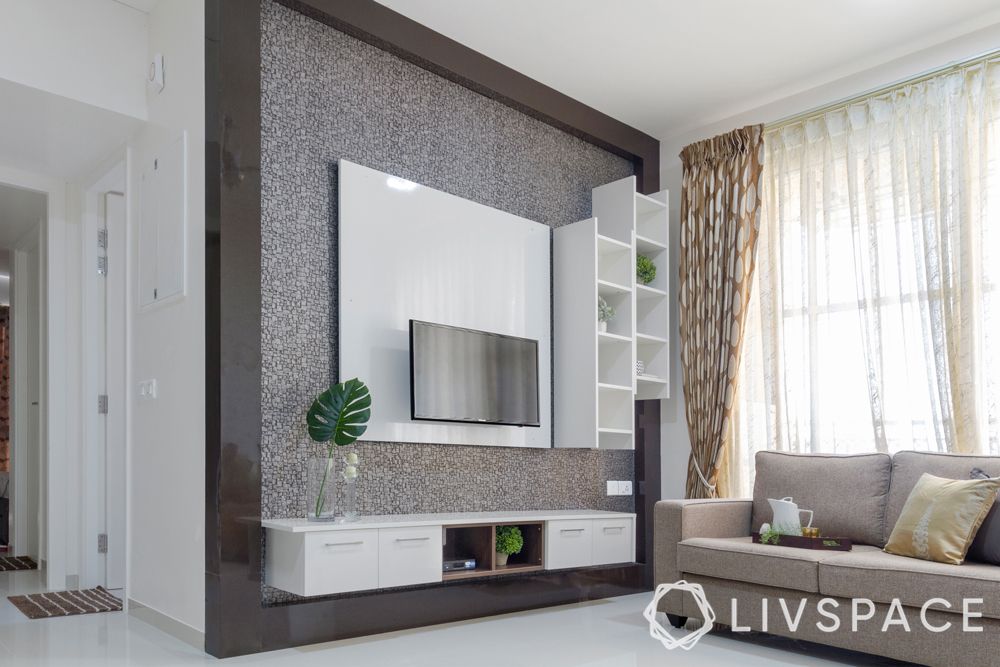 Style: Minimal
Budget: ₹₹₹₹₹
Why we love it
As we have established already, the flavour of this year has been minimal interiors. While some of it might have to do with the fact that lockdown finally made us realise how difficult it is to manage without our household help, the rest has to do with being judicious about budgets in an unpredictable market. Priya and Suresh, a young working couple in Chennai, weighed in both these factors as they opted for very basic interiors for their compact 2BHK. And here's what they said about their experience with Livspace.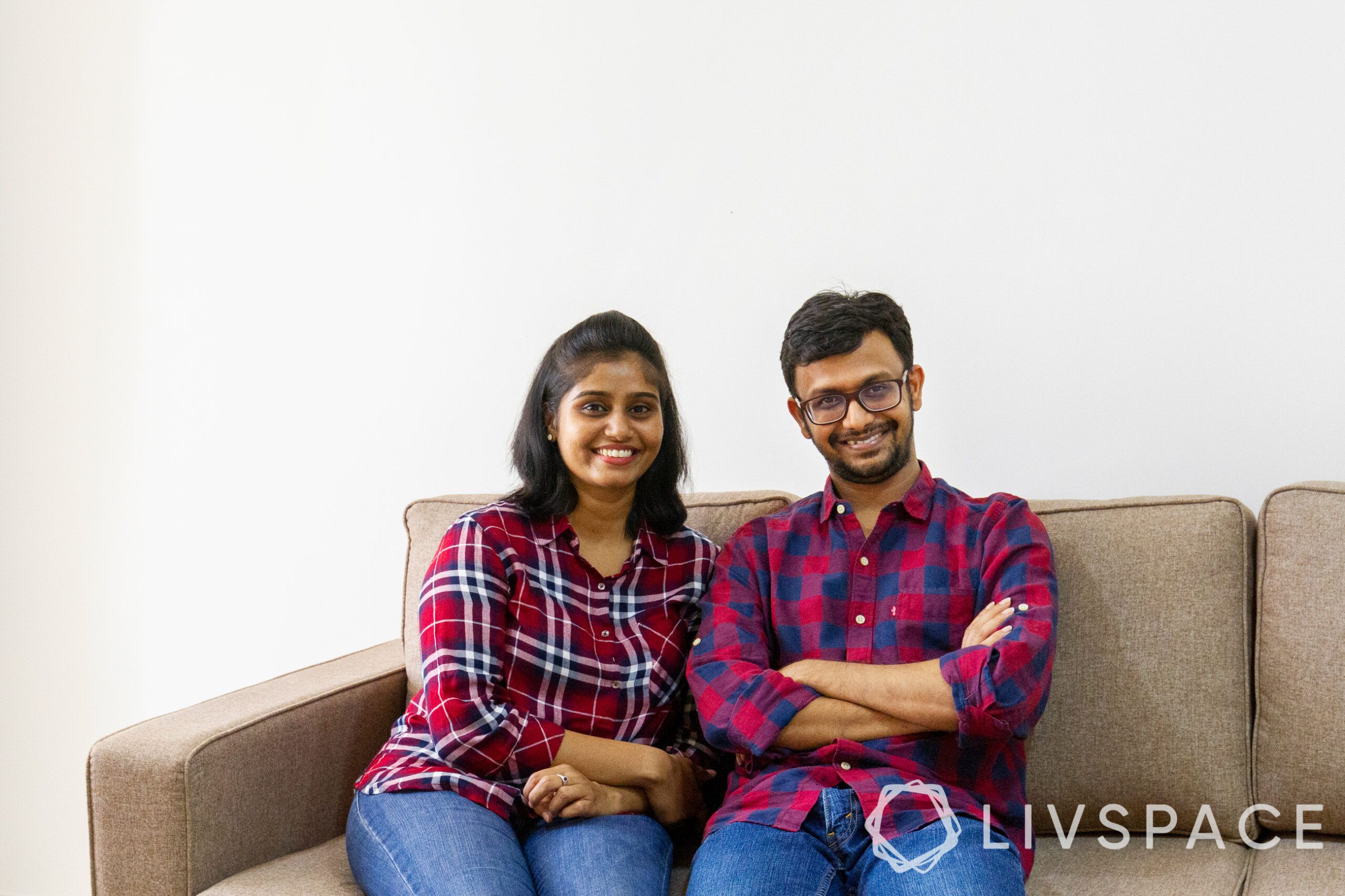 The use of vertical space in this home is definitely worth marveling about. Also, the design team stuck with affordable laminate finishes for everything. And guess what, laminate finishes are also easy to maintain and clean, in case we are stuck without help anytime in the future!
Read the full home tour here.
Want to know what Livspace home design projects our readers chose last year? Here it is, the Top 10 #LivspaceHomes of 2019.
Send in your comments and suggestions to editor@livspace.com