You won't have to scour markets or browse pinterest to find interior design trends. Our designers have laid it out beautifully for you so that you can dress up your home in the latest trends.
1. Shabby Chic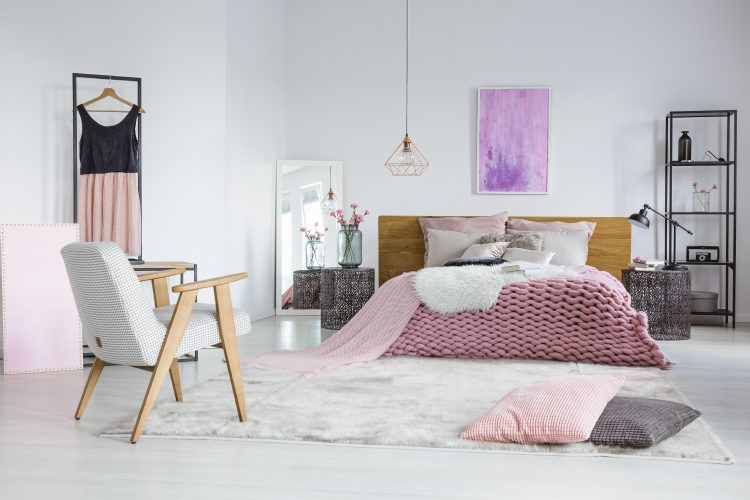 Mix and match works not only in fashion, but for interiors as well! Industrial floors contrasted with chic furniture or trinkets from the streets matched with an expensive vase all work well in the shabby chic style. Strike a balance with the right elements to get an eclectic design.
2. Play Peek-a-Boo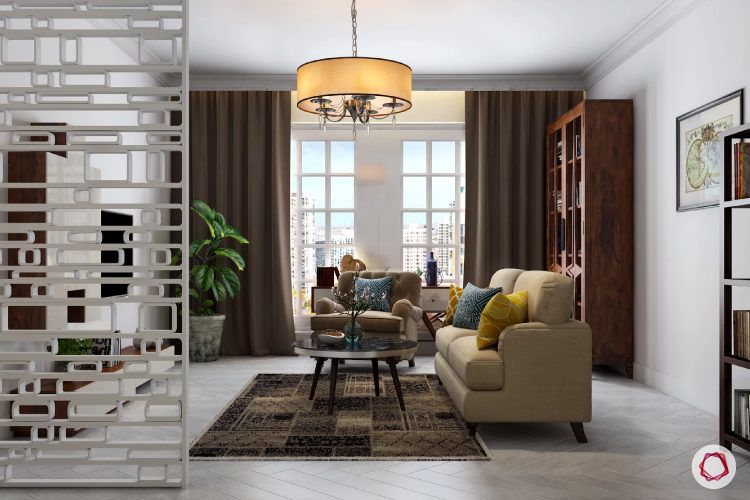 Dividers are in demand to add an element of privacy in new homes. However, wooden trellis partitions have grabbed the spotlight with their lattice and interwoven designs. Add pizzazz to your rooms with the exquisite patterns available in the market.
3. Functional Walls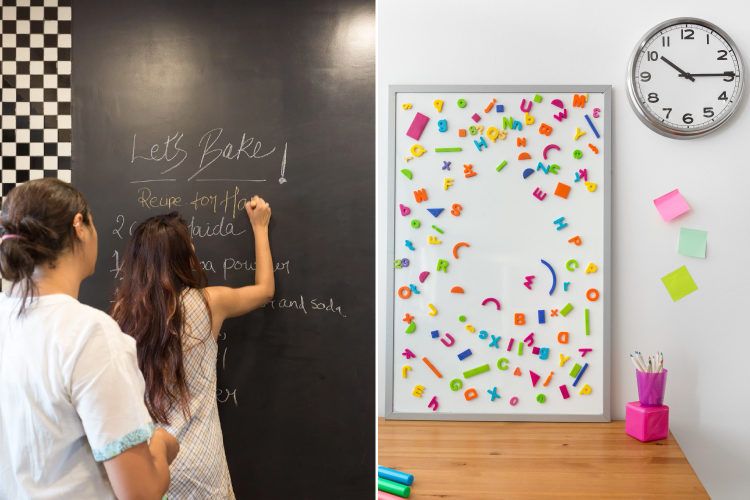 Whether you need to jot down something important or let your children scribble to their heart's content, writing boards always come in handy. Fit in a whiteboard or apply a coat of chalkboard paint in either the kitchen or the kids' room to put up reminders or even unleash the artist in you!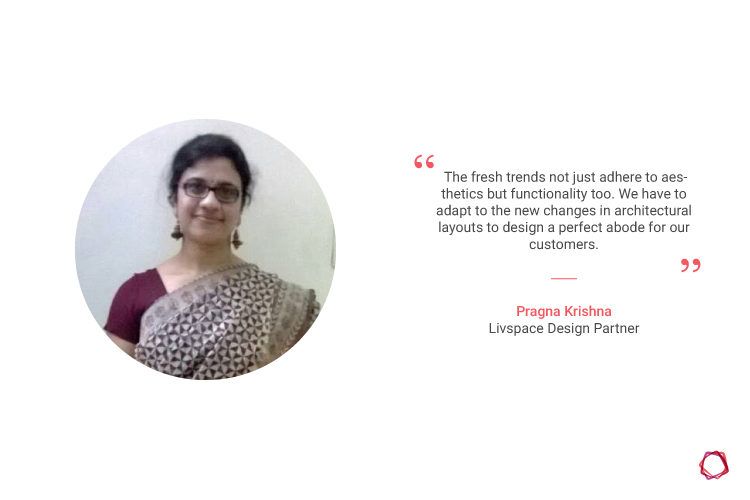 4. Dress up your Floors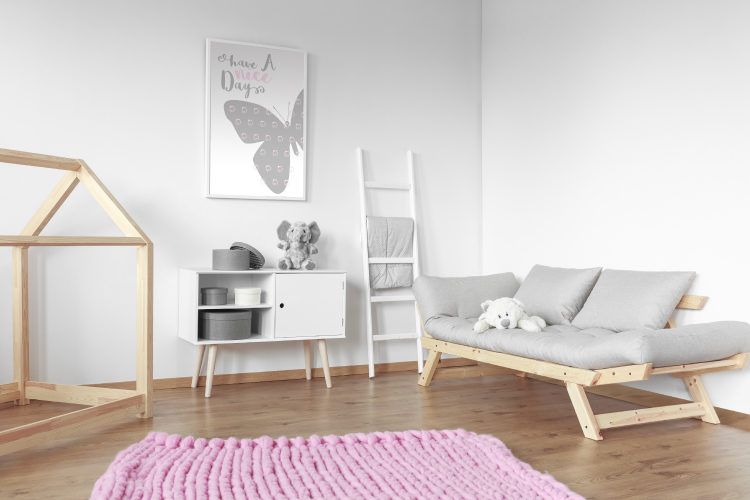 Blush pink or emerald green, mild mauve or baby blue, pastels are back and this time to adorn your floors. While the rugs fuse with the aesthetics seamlessly, they are comfy and easy on the eyes.
5. Light up the Corners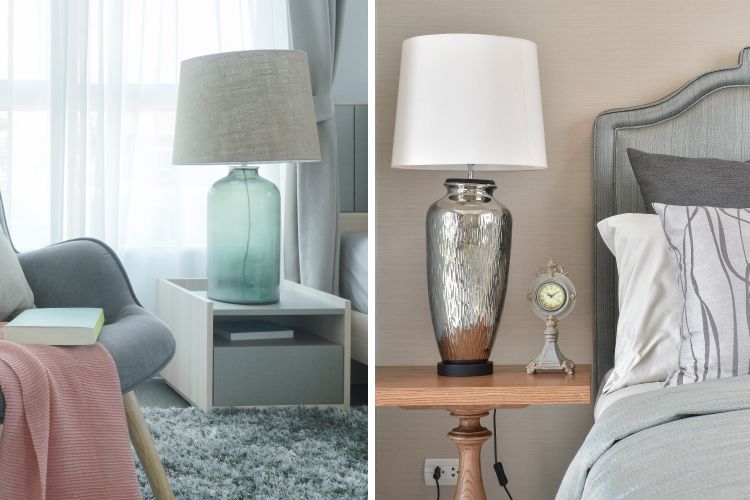 Table lamps are back, and how! Go for something sturdy and industrial or delicate and chic. Concrete or crystal, it's your call but these gorgeous table lamps can wreathe your room in glitz. Place one on the bedside table or let it embellish your study nook.
6: Say it with a Pop of Colour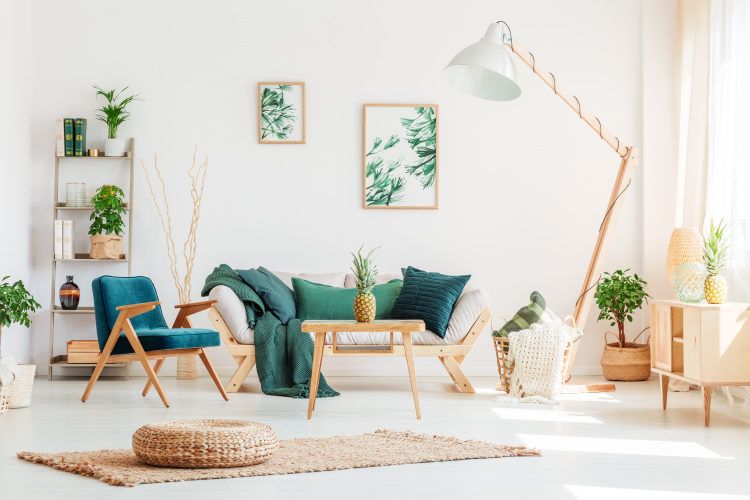 Give a twist to your classical-styled wooden furniture with streaks of colour to break the monotony. Add a coat of paint or get in some upholstery so that it has a striking appearance.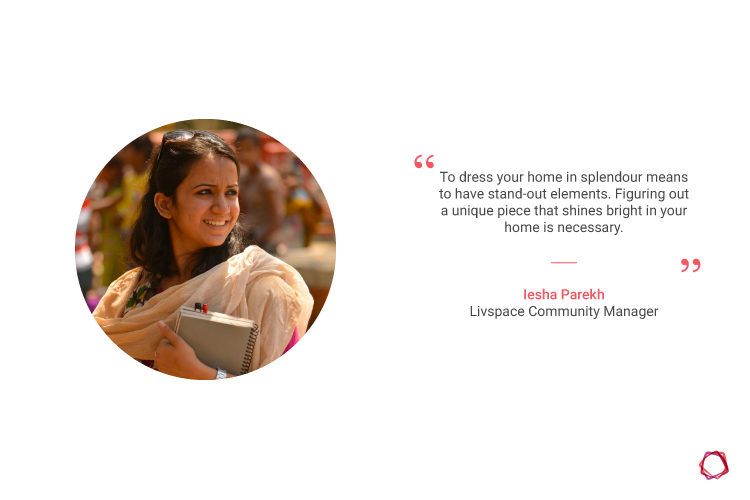 — editor@livspace.com