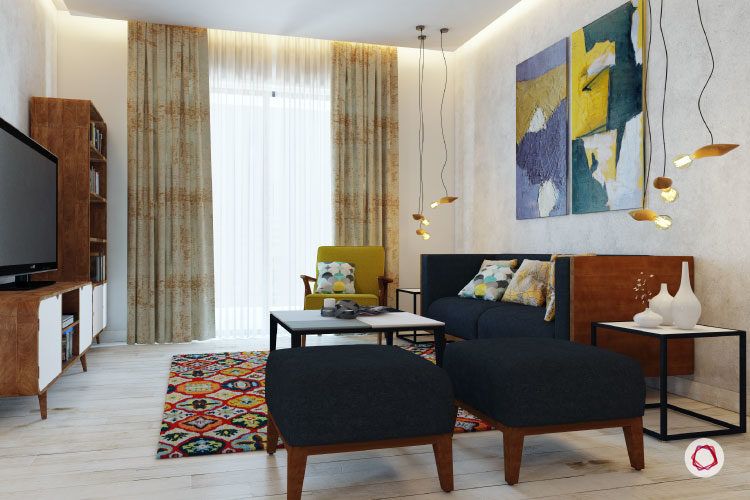 With its affinity for natural materials, clean lines and refined hues the interior design for this Adarsh Palm Retreat apartment easily brings midcentury modern elements to the fore. Varying shades of blue set the mood in every room, giving the home a relaxed feel.
Keeping with the theme, the furniture chosen is handsome and practical, boasting rich wood grains and stark, streamlined silhouettes. The small apartment is filled to the brim with modern details and has ample room for movement.
La vie moderne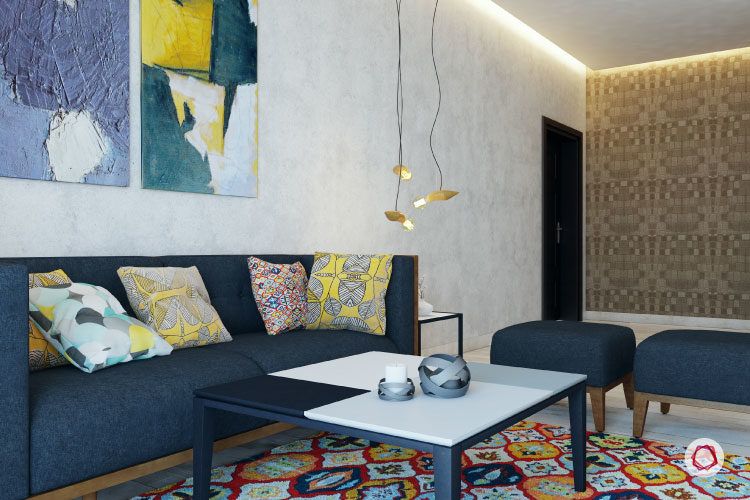 The living room is the high-point of this Adarsh Palm Retreat apartment. With a pair of abstract paintings, quirky pendant lights and a dramatic rug, the space instantly gets an animated, artsy vibe.
Plushly padded midnight blue sofa and ottomans let you lounge in comfort while stylish side tables and a low coffee table provide the perfect perch for accent pieces, prized tomes and everyday items.
The sleek TV unit and display unit pair beautifully to lend a retro throwback to this otherwise contemporary space.
Dine in style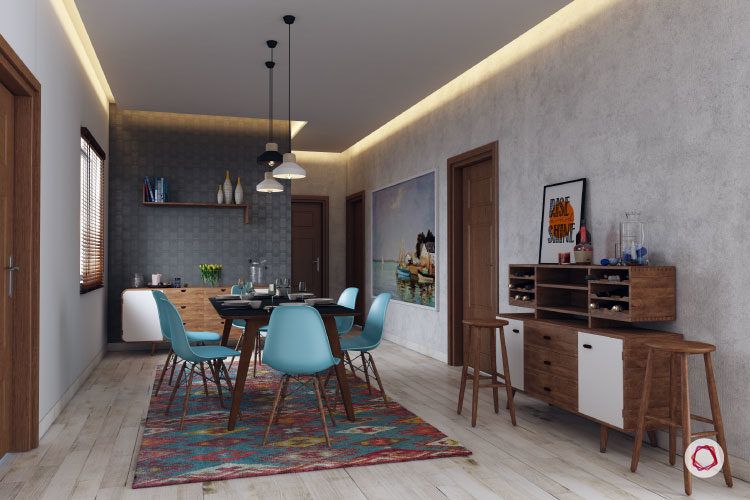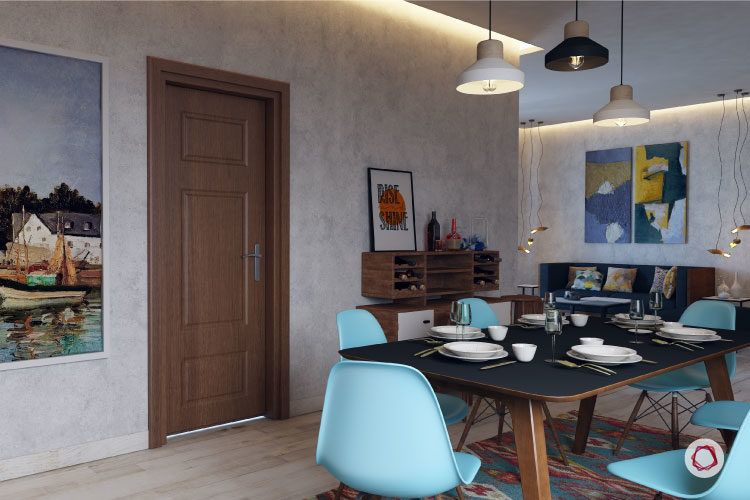 Right at the heart of this home is the spacious dining area that exudes quiet sophistication with its lightly cerused concrete walls and laminate flooring.
With a large dining set complete with pleasant, powder blue Tulip chairs, an impressive bar unit and a couple of bar stools, the stage is set for dining and socializing. Crockery is kept close at hand in the handome sideboards.
The wall hung pendant lights and mood lights on the false ceiling create a delectable ambience while the colorful rug under the dining table and the prepossessing painting add character to this space.
Snug sleepovers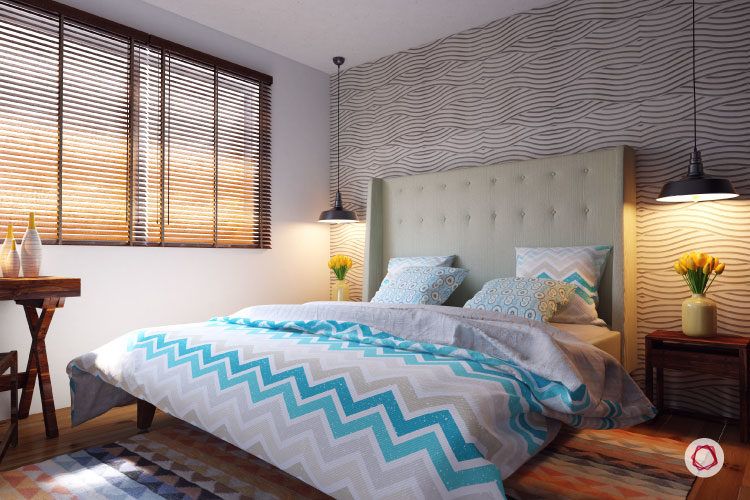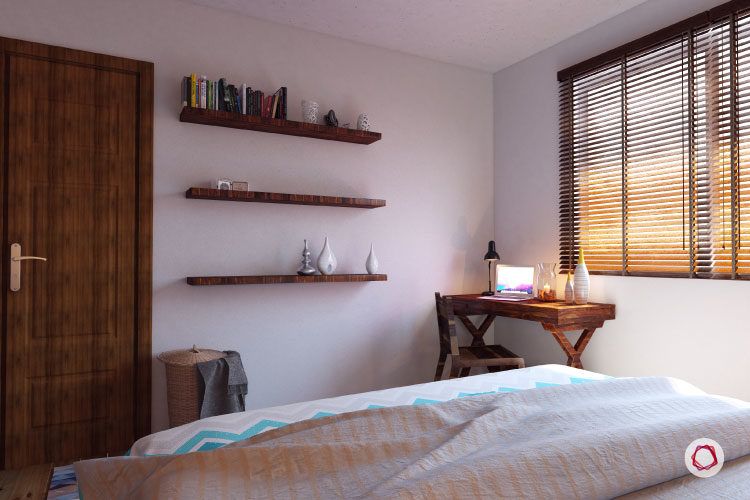 The bedroom is as soothing as ever and is all about spending ample amounts of me-time. Filtered light pours in through the roman blinds to illuminate a room designed in cozy furnishings.
An imposing wingback bed flanked by bell pendant lights along with a mini study corner, make this the ideal bedroom for resting or working. The sinuous intertwining patterned wallpaper casts a hypnotic, expansive spell in the simple alcove.