Ireo Victory Valley apartment gets stylish and unique interiors.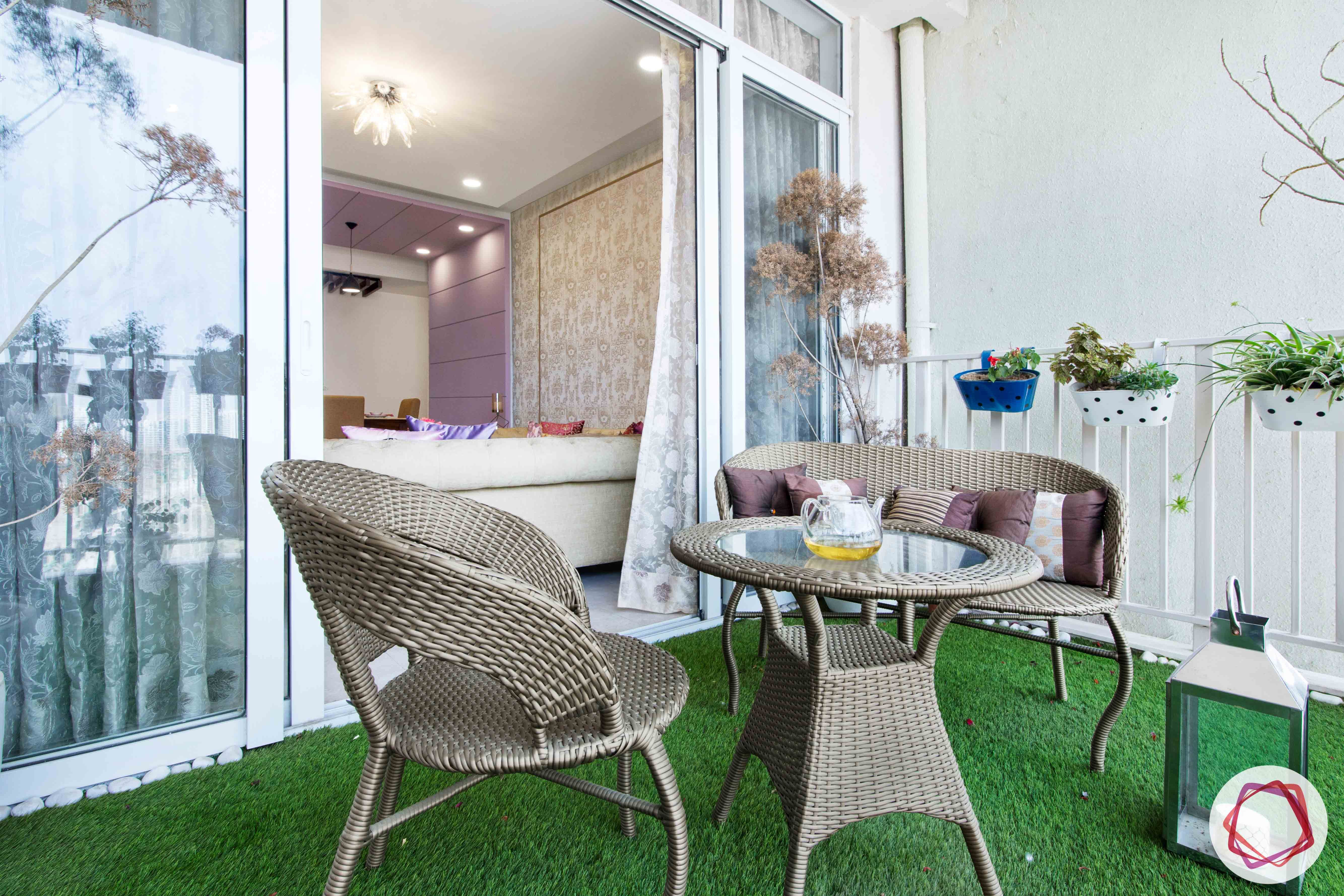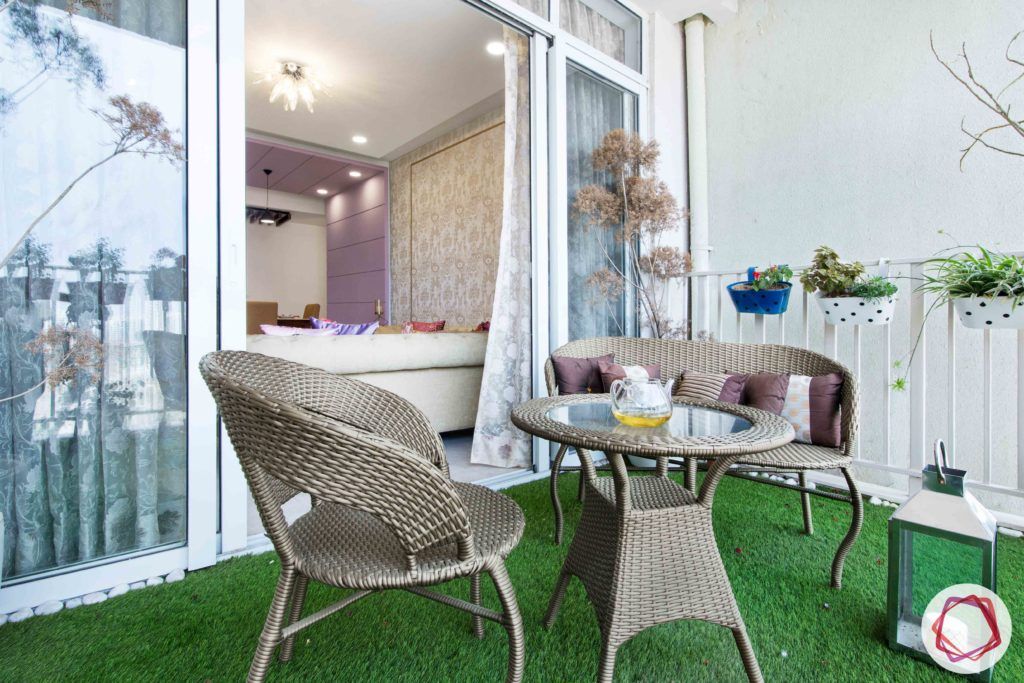 ---
Who livs here: Devesh Arya with his wife Ashpreet Sabherwal, his parents and sister Manisha
Location: Ireo Victory Valley, Sec 67, Gurgaon
Size of home: A 4BHK spanning 2,500 sq ft approx.
Design team: Interior Designer Megha Gupta and Project Manager Taranjeet Singh
Livspace service: Full home design (kitchen not included)
Budget: ₹₹₹₹₹
---
There's the theatrical Kingdom of Dreams in Gurgaon and there is the real kingdom of dreams, that is this plush 4BHK at Ireo Victory Valley. Trust us when we say this because Ashpreet Sabherwal and Devesh Arya, the owners of this home truly believe it. Being a colourist, Ashpreet had a great understanding of colour combinations and wanted her home to mirror perfection. She briefed Megha Gupta, their designer, clearly about having a unique design that looks stunning and uses colours in the right way.
The family wanted every room of the home to be designed in such a way that it reflects the personality of each one of them. Right from the foyer to the bedrooms, Megha gave them designs that stand-out. While the entire home wears an earthy and subtle tone, you can spot bright specs of colours here and there. Read on and see how each room has been designed at this elegant Ireo Victory Valley home.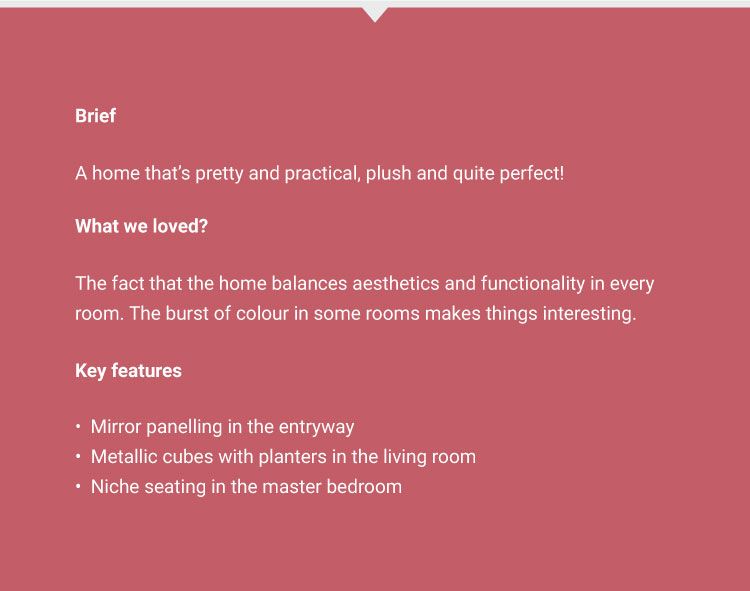 Entry into Ireo Victory Valley apartment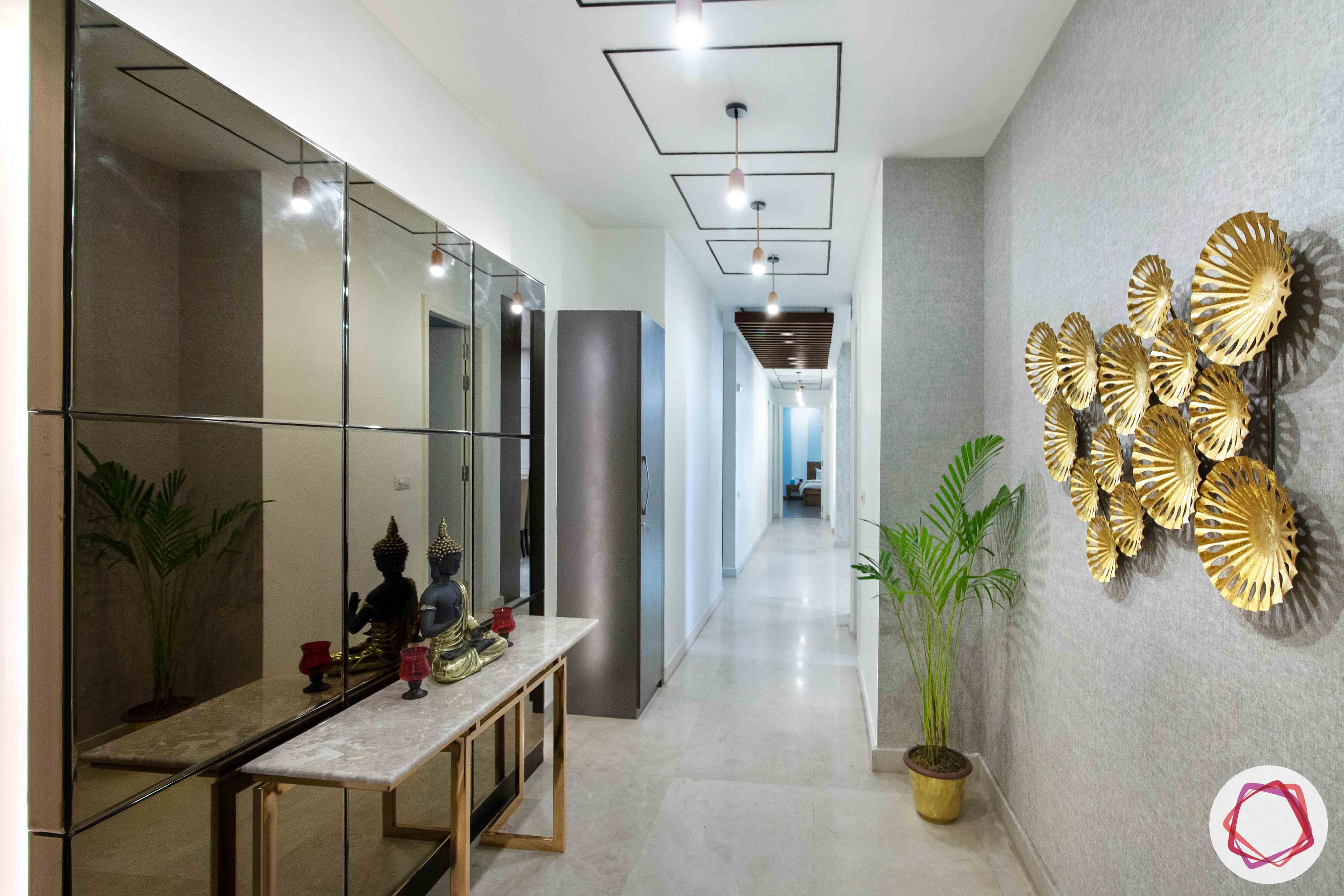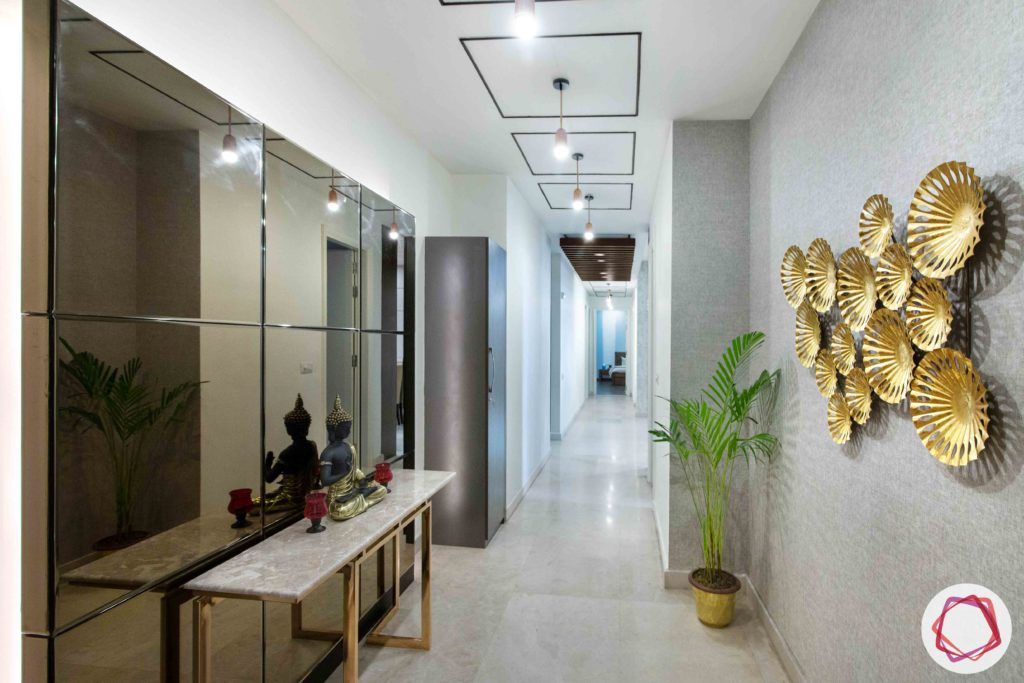 The entryway to this spacious home at Ireo Victory Valley is unique in itself. It leads to a long corridor which then leads to the different parts of this home. The walls on either side are decked up. On one wall you can see a shimmering gold wall art and on the opposite wall you can spot a sleek console table. Mirror panelling on the same wall makes a classic statement in this foyer.
Ireo Victory Valley gets a classy living room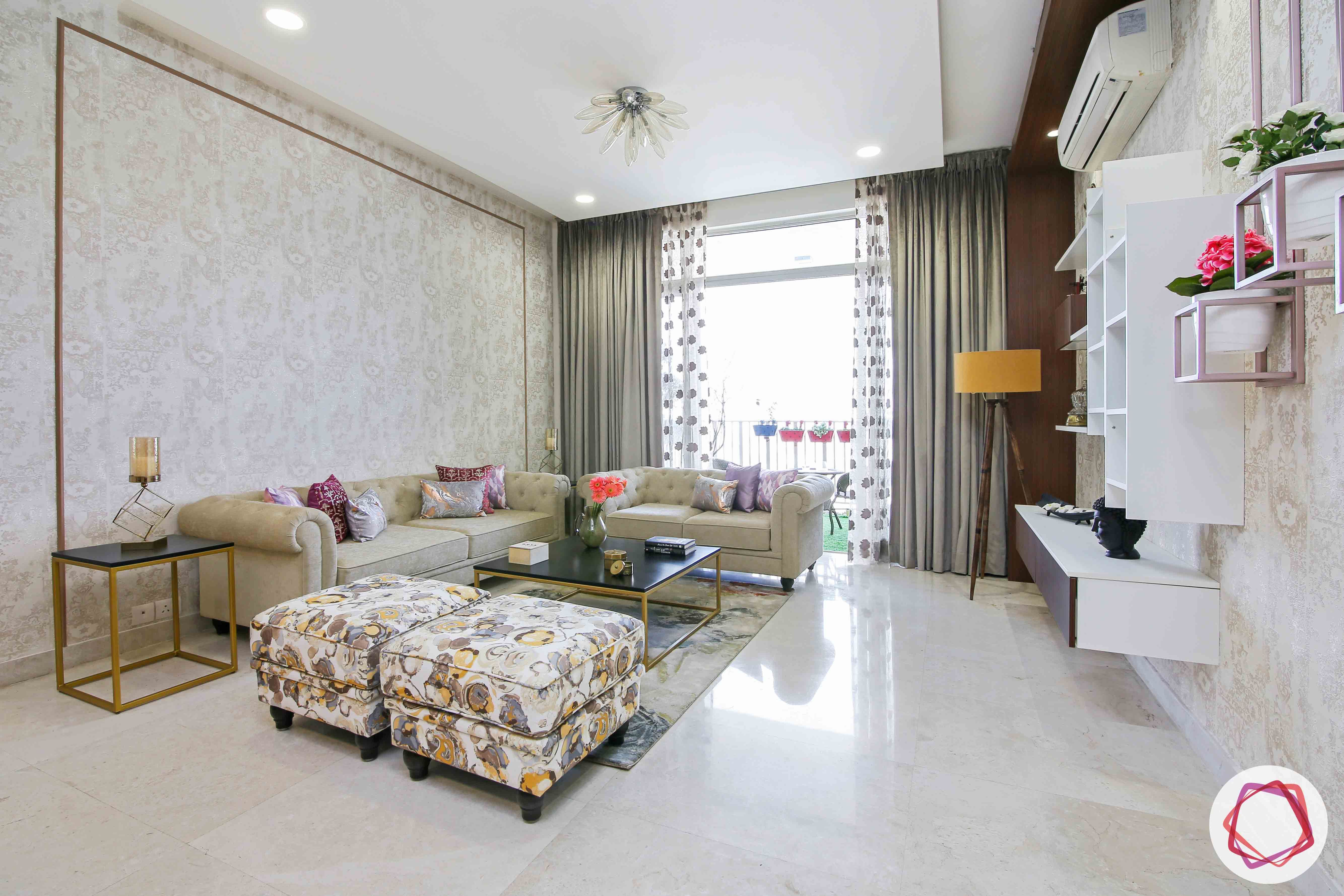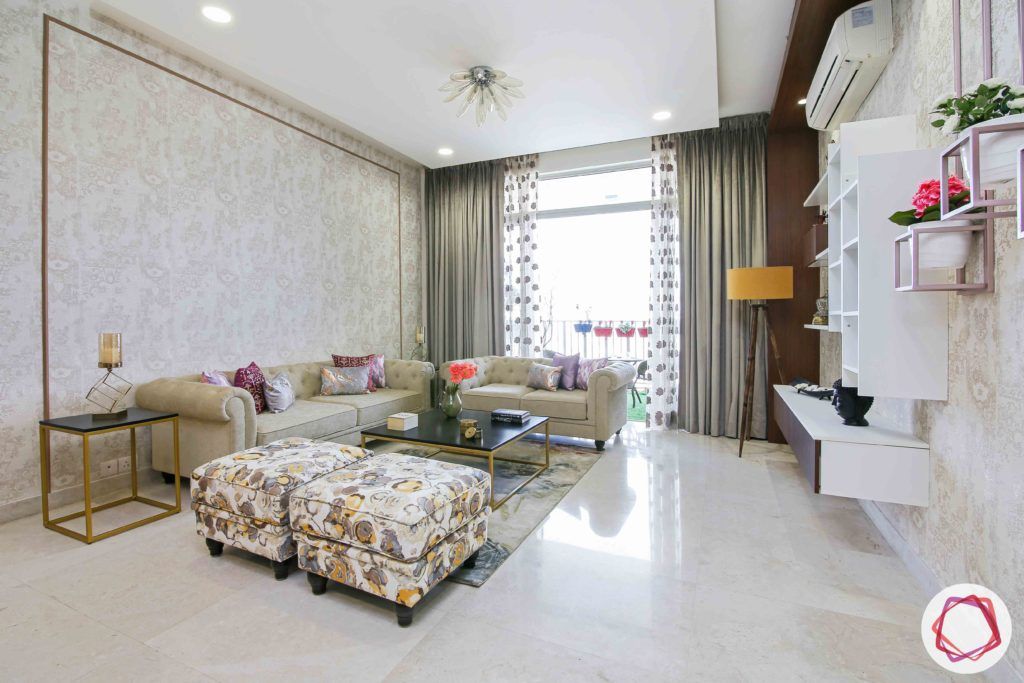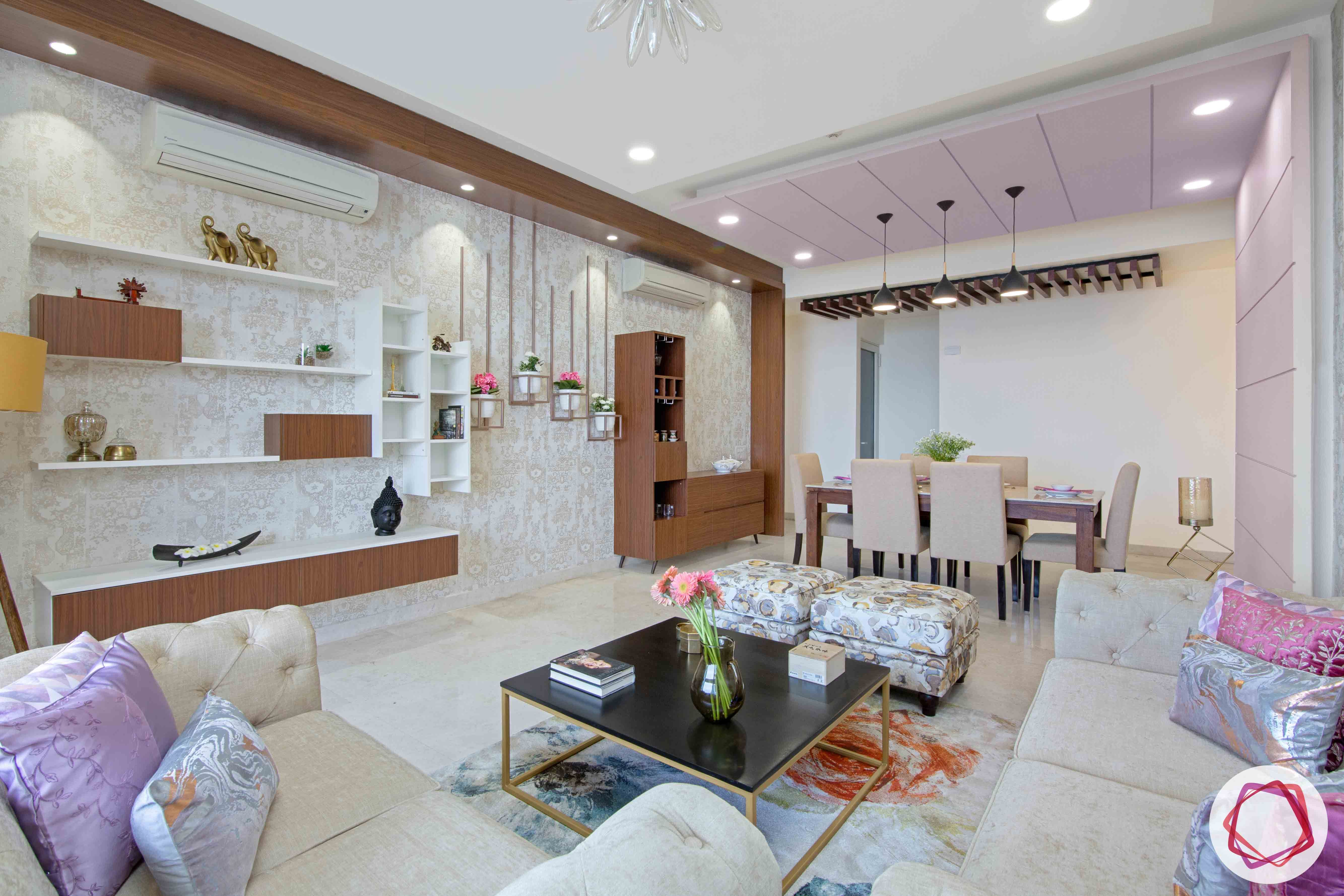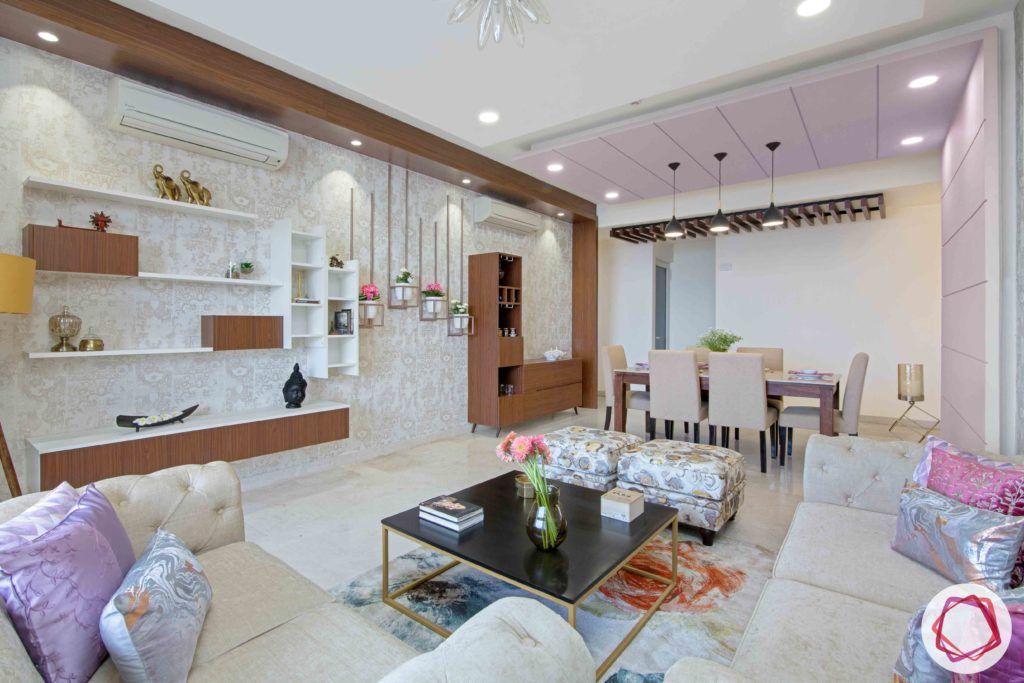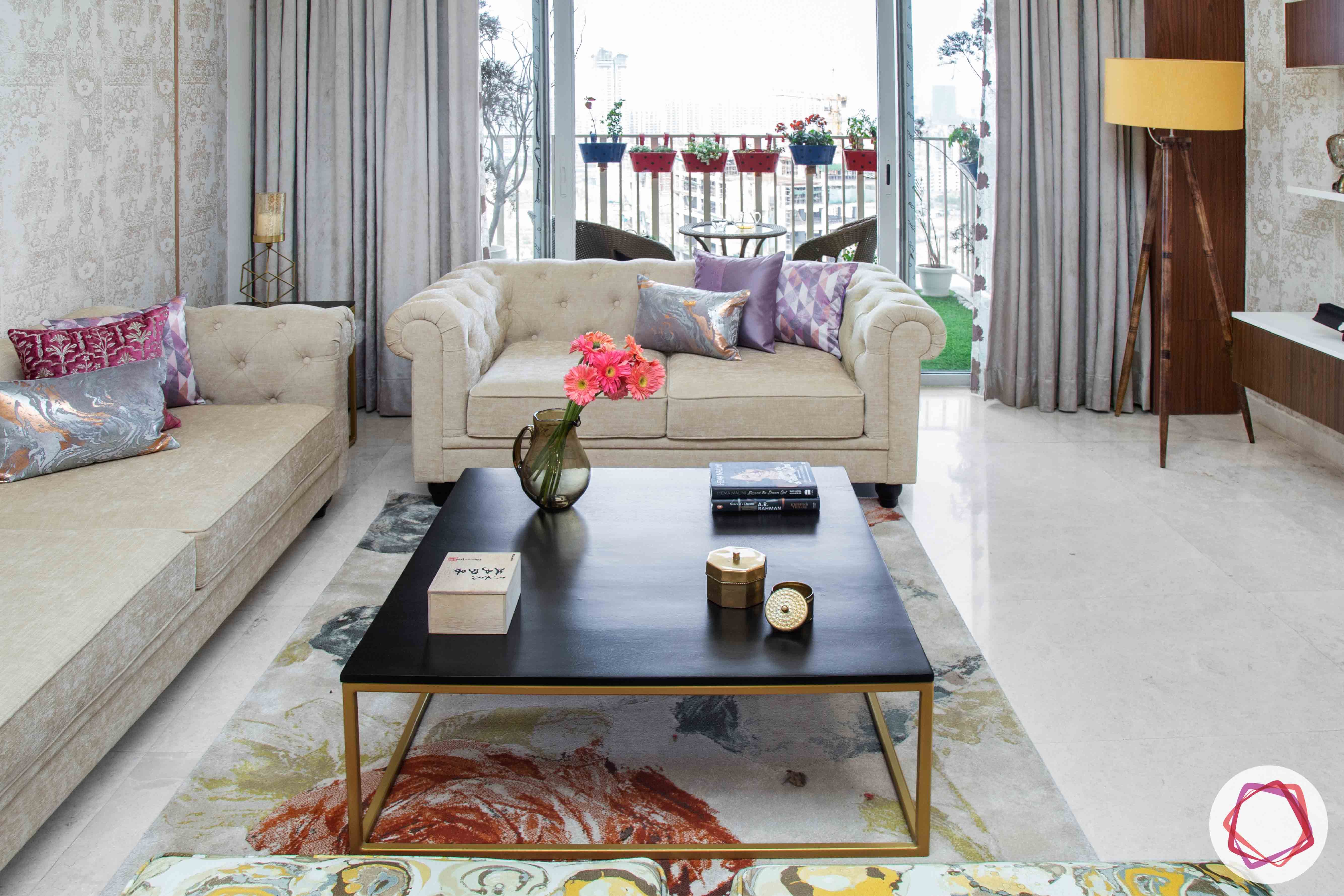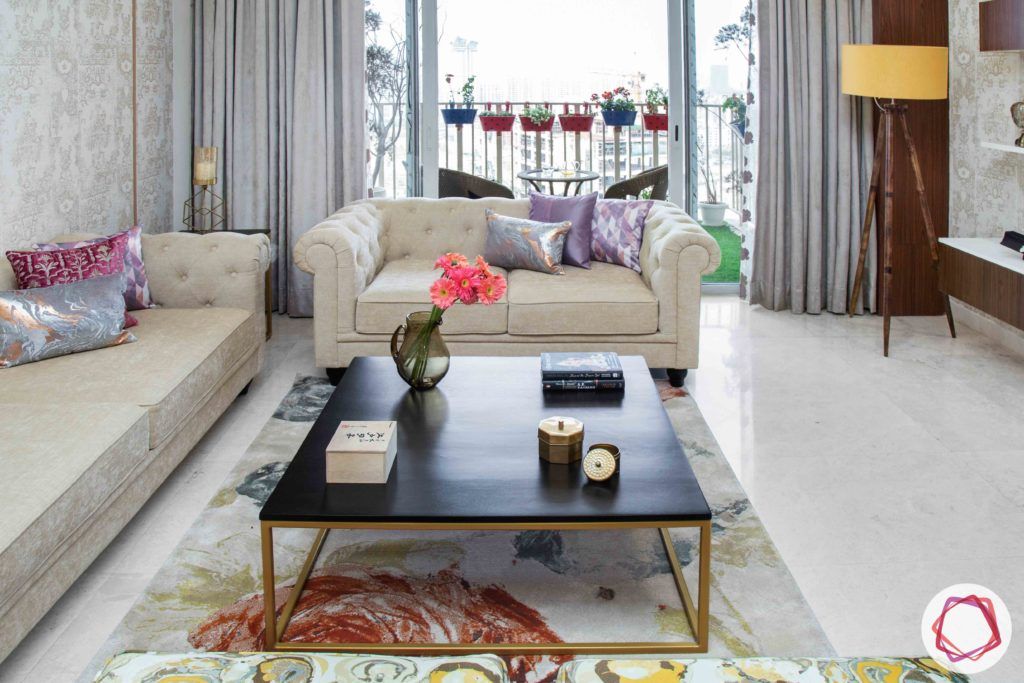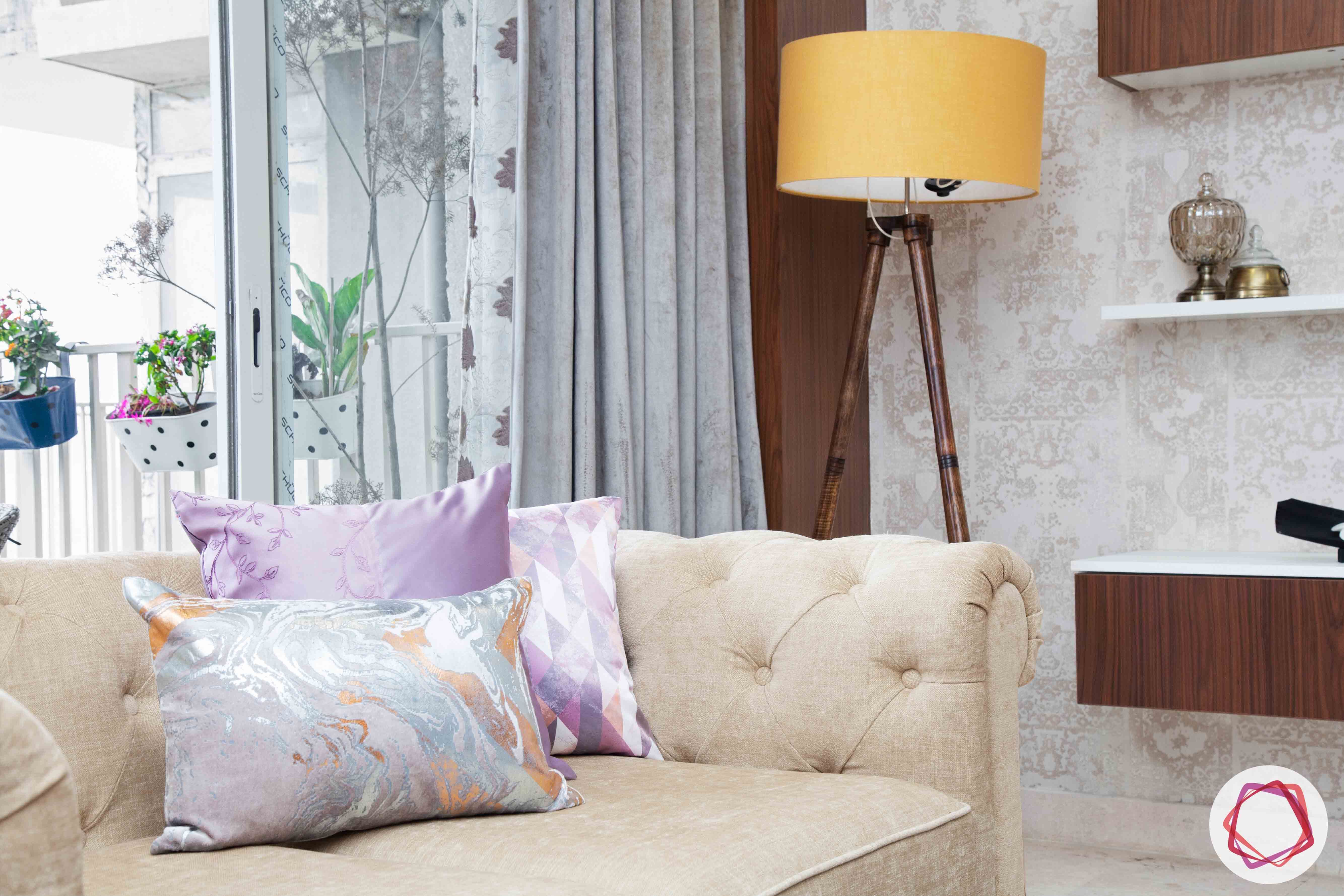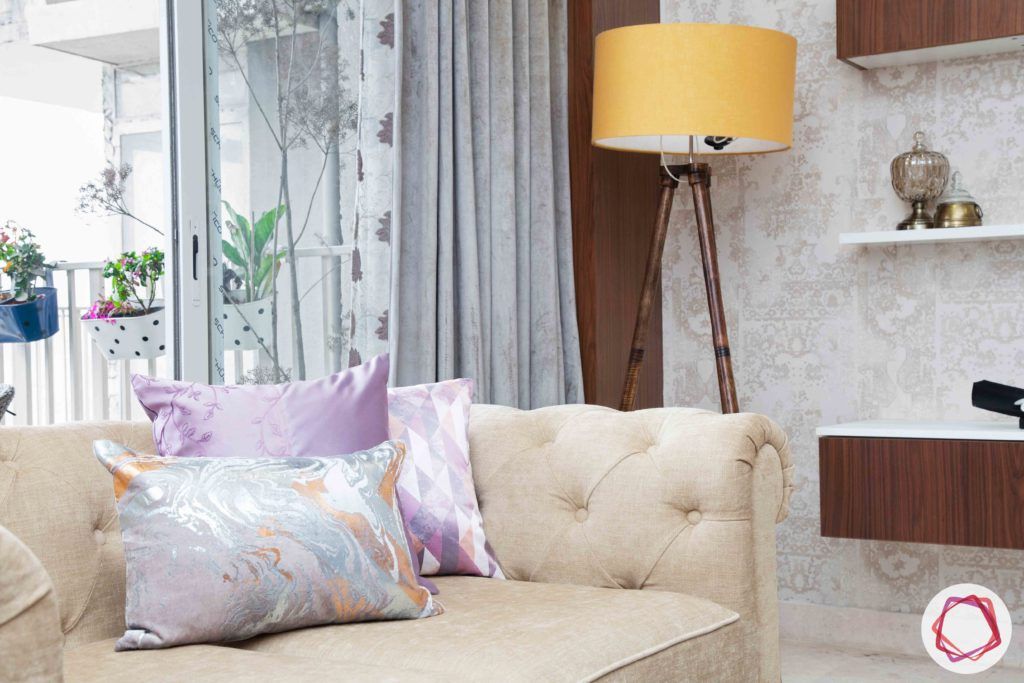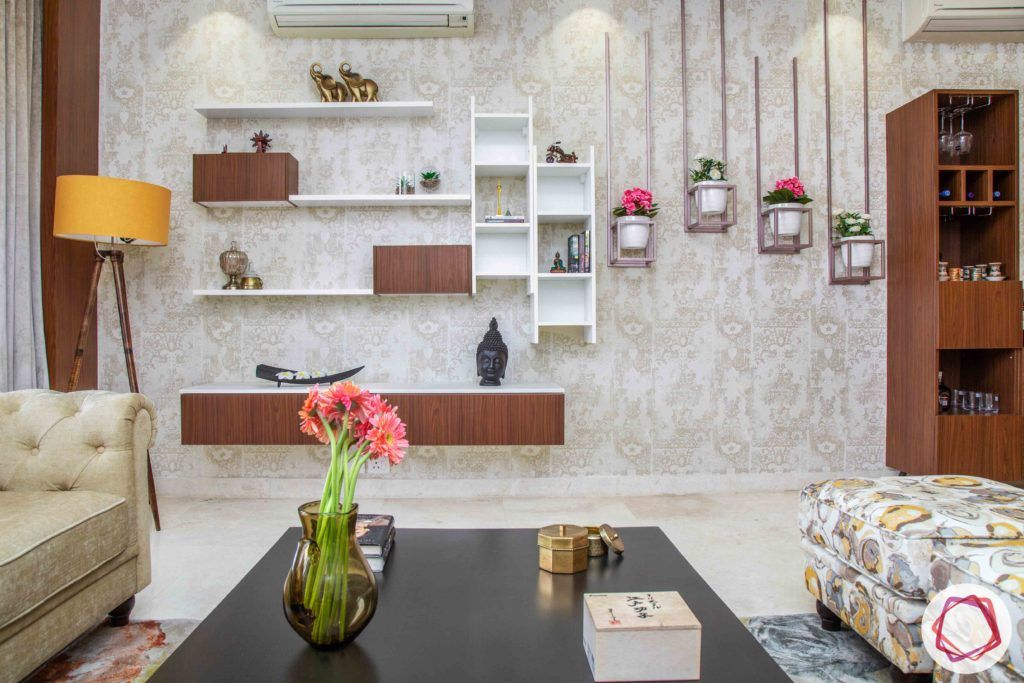 The moment you step inside this massive living room, the first thing you notice in the warmth of neutral colours and wooden tones. While Chesterfield sofas and ottomans make this space every bit functional, the subtle self-design wallpaper looks elegant on opposite walls. Although this space receives abundant natural light, the statement floor lamp adds a dash of colour to this well-lit living room.
Take a nice look at the feature wall in this area. Ashpreet wanted an x-factor in this room and Megha came up with the brilliant idea of having metallic cubes with pretty planters in them. Right next to it, on one side sits the bar unit and on the other she has given them ladder-style display shelves along with ledges and cabinets. We are totally loving the vibe of this space.
All things pretty in this Ireo Victory Valley dining room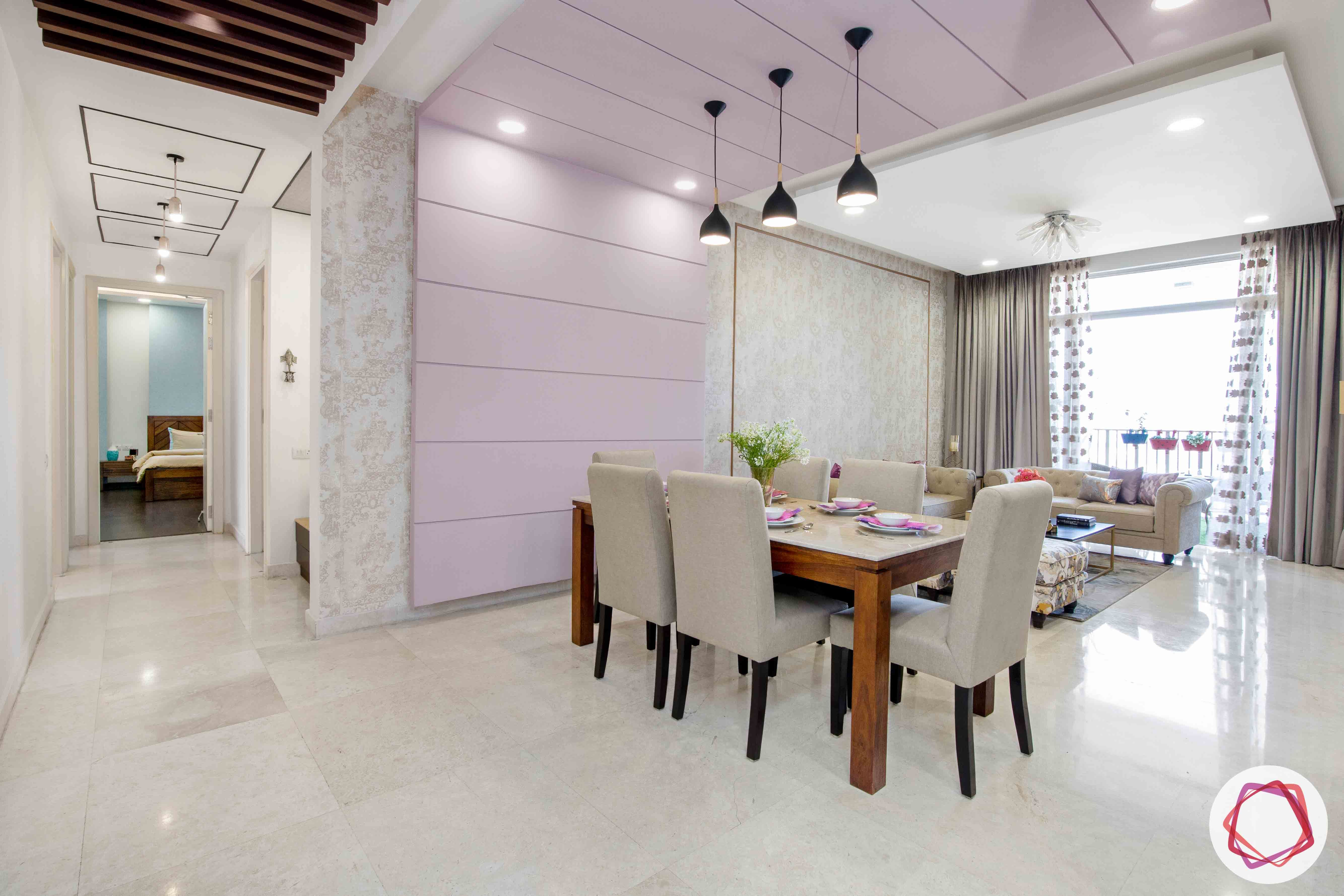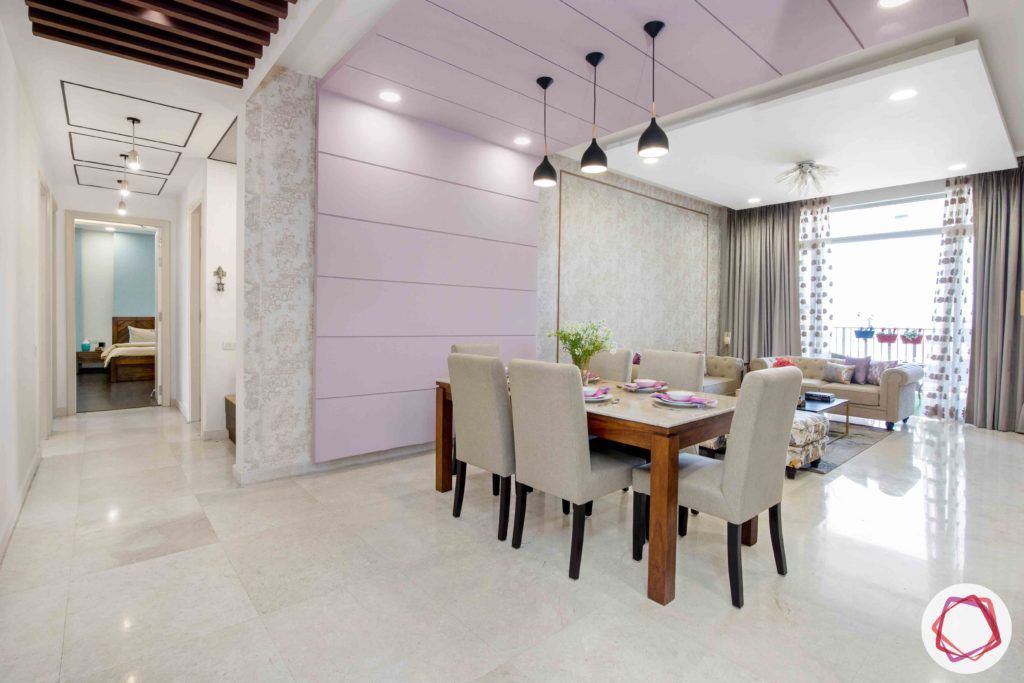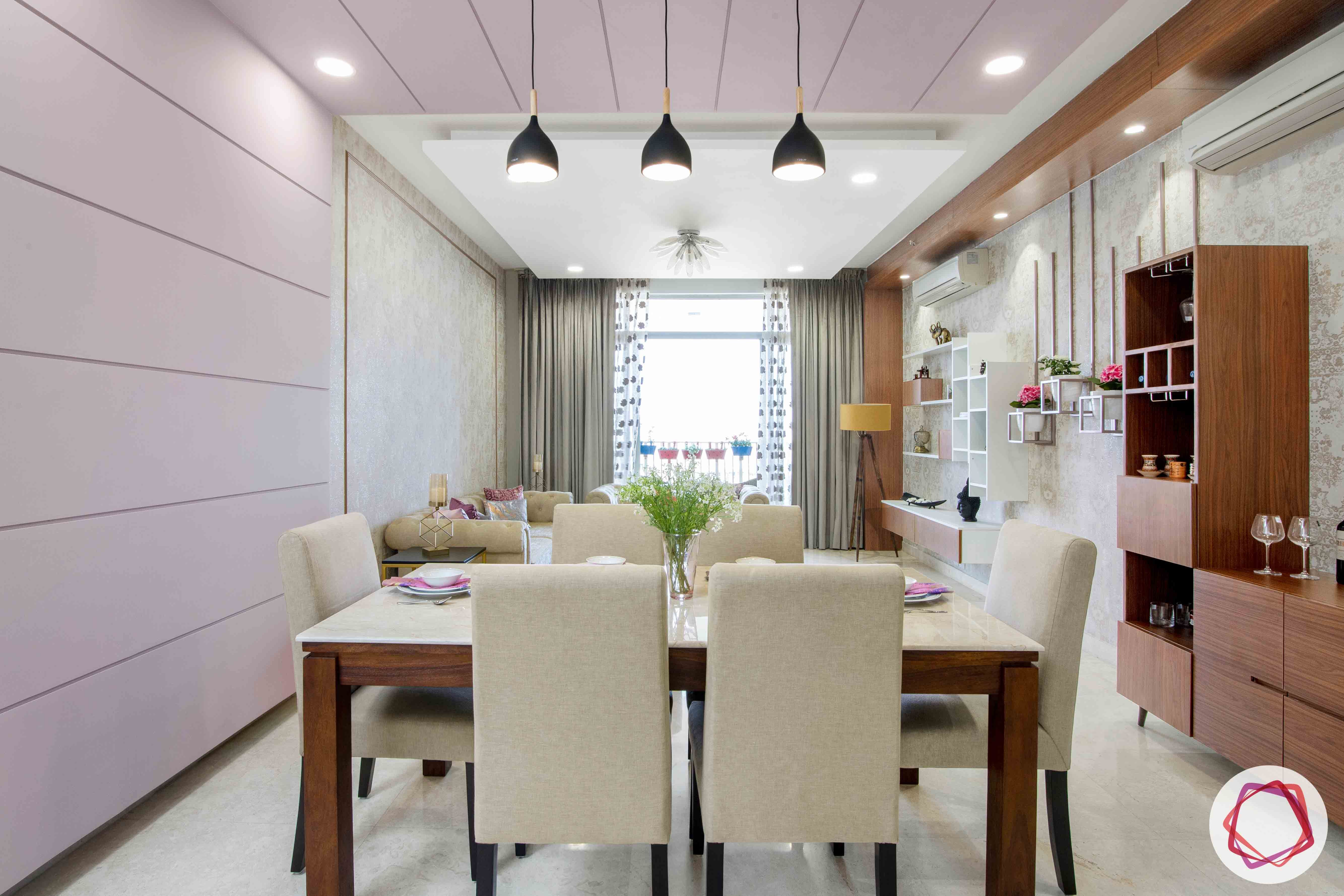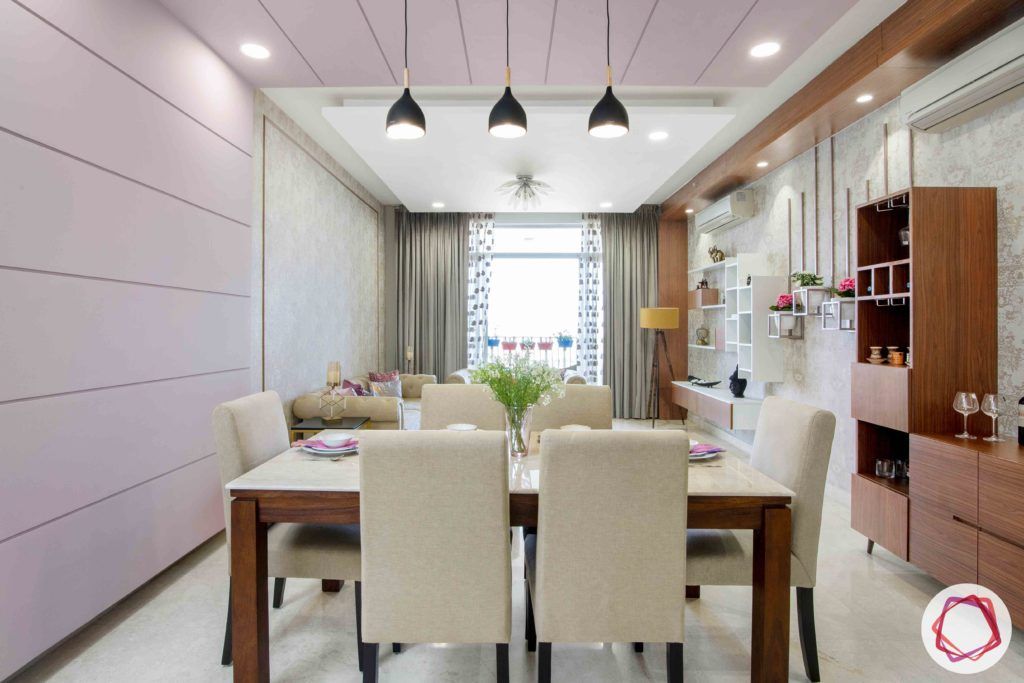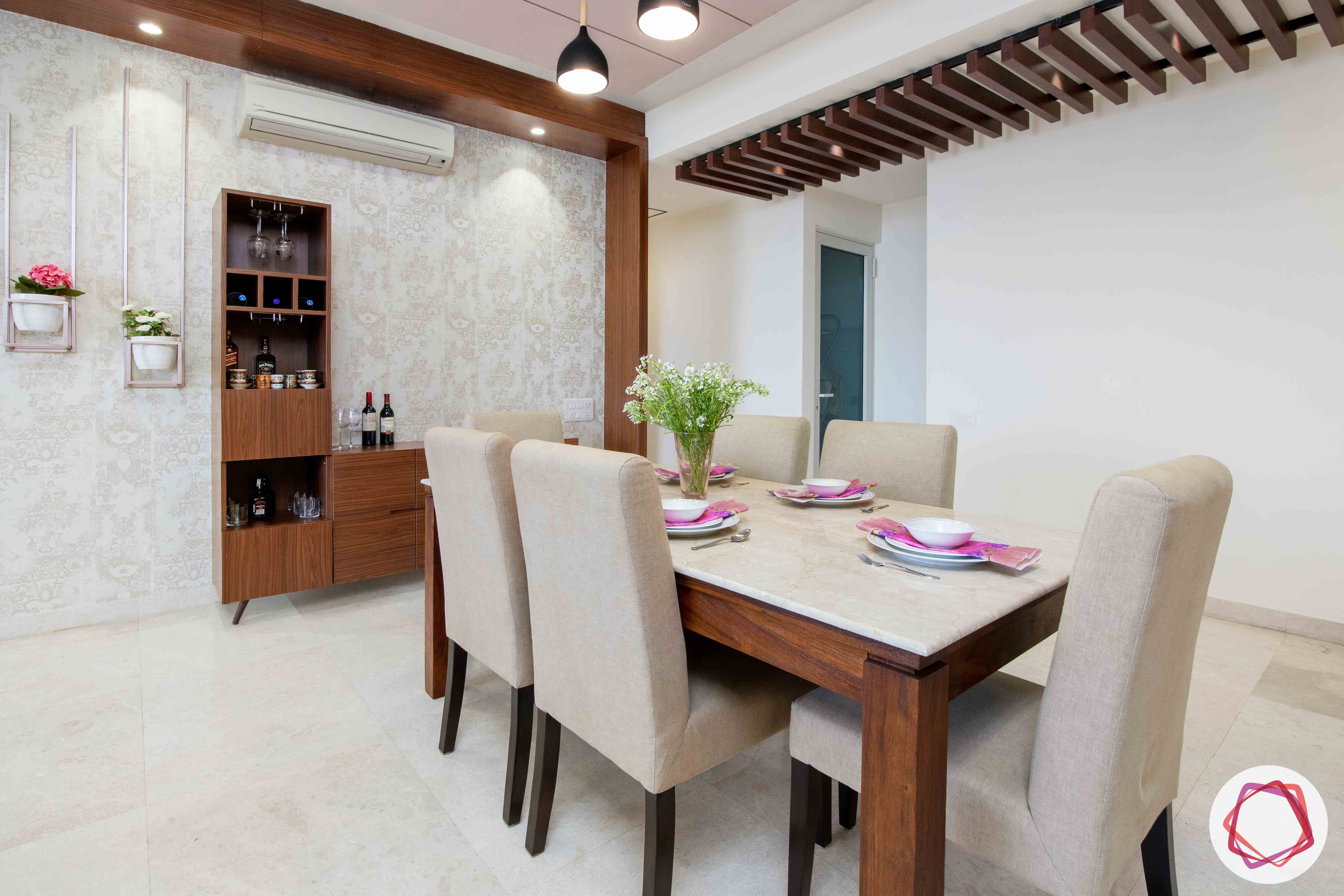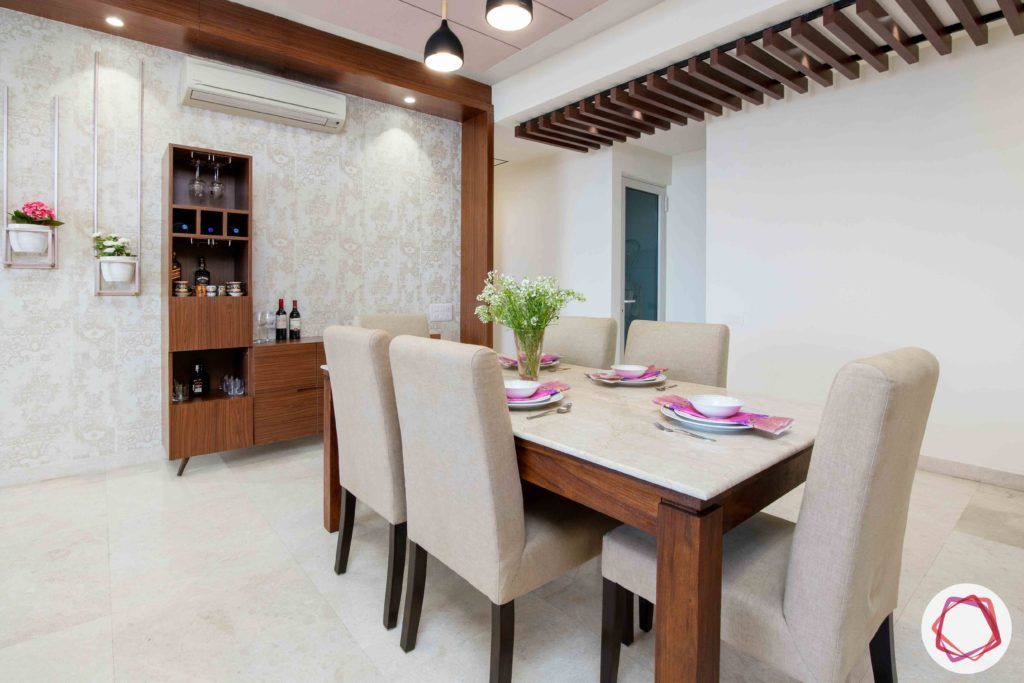 The dining room at this Ireo Victory Valley apartment is a subtle style statement on its own. The family loves the lavender panel that runs from wall to ceiling and gives a sort of definition to this space. Drop lights and recessed lights illuminate this zone brilliantly, while the six-seater marble-top dining table looks classy and elegant.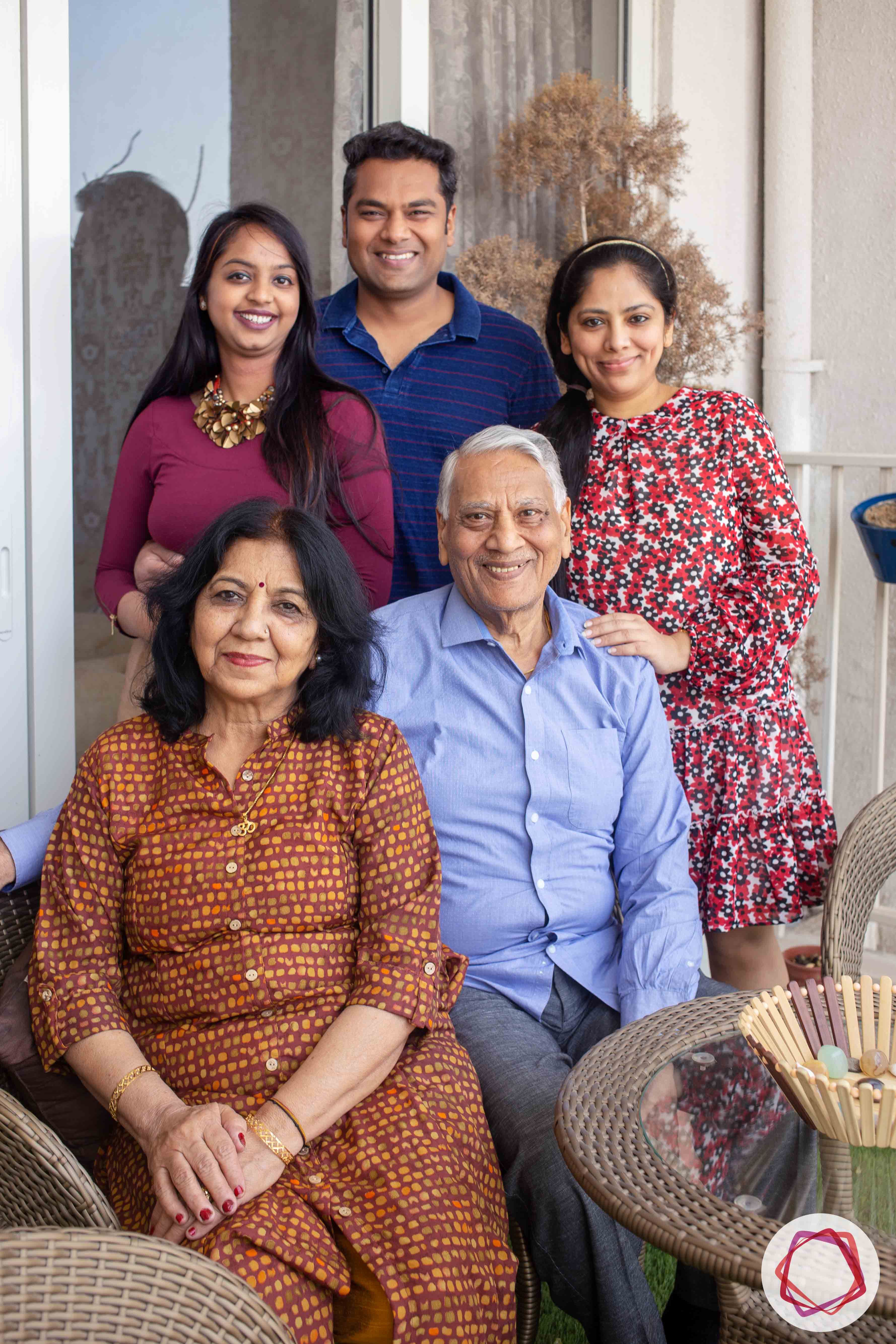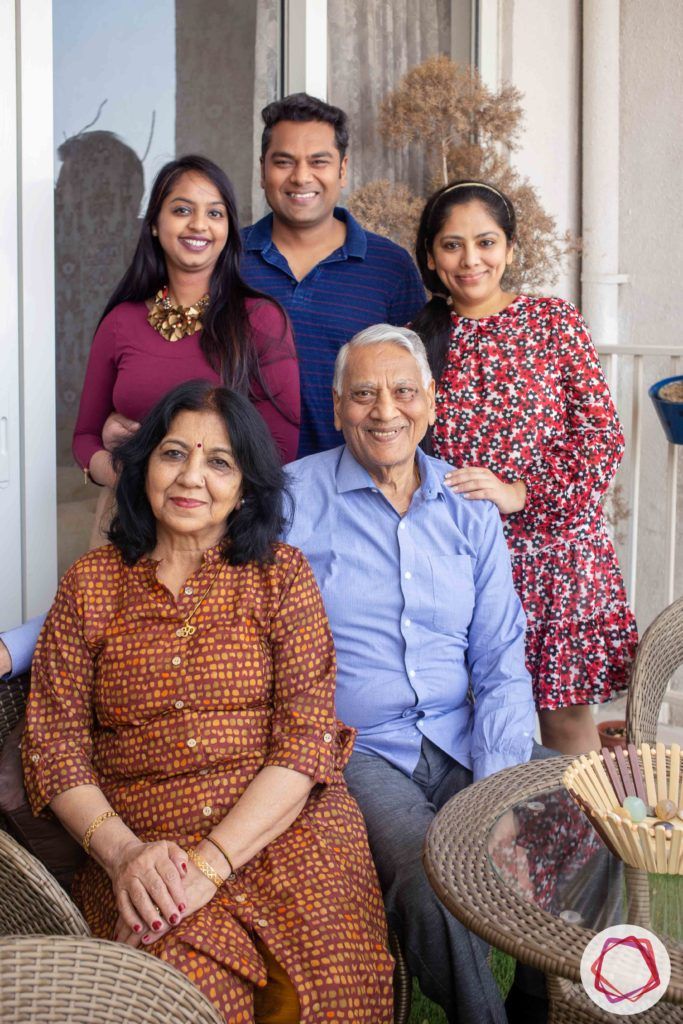 "For us, home is a place where you come back after a tiring day at work and feel energised and positive the moment you step inside. The best part about getting our interiors done through Livspace was the fact they are very professional, yet they listen. They understand our needs clearly before starting the design process. We love lazing around in our new home!"

-Ashpreet Sabherwal, Livspace Homeowner
To a breathtaking view from this Ireo Victory Valley home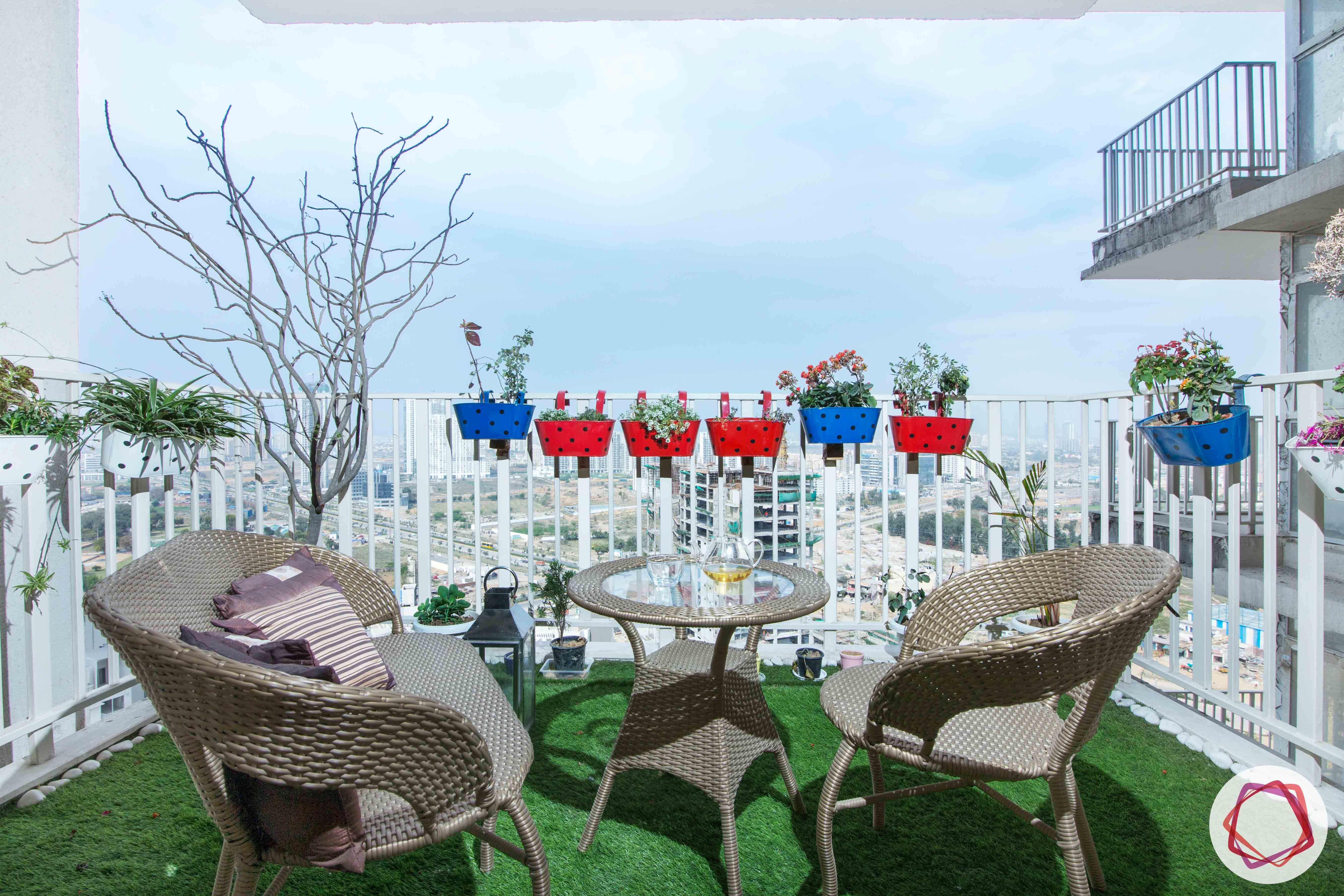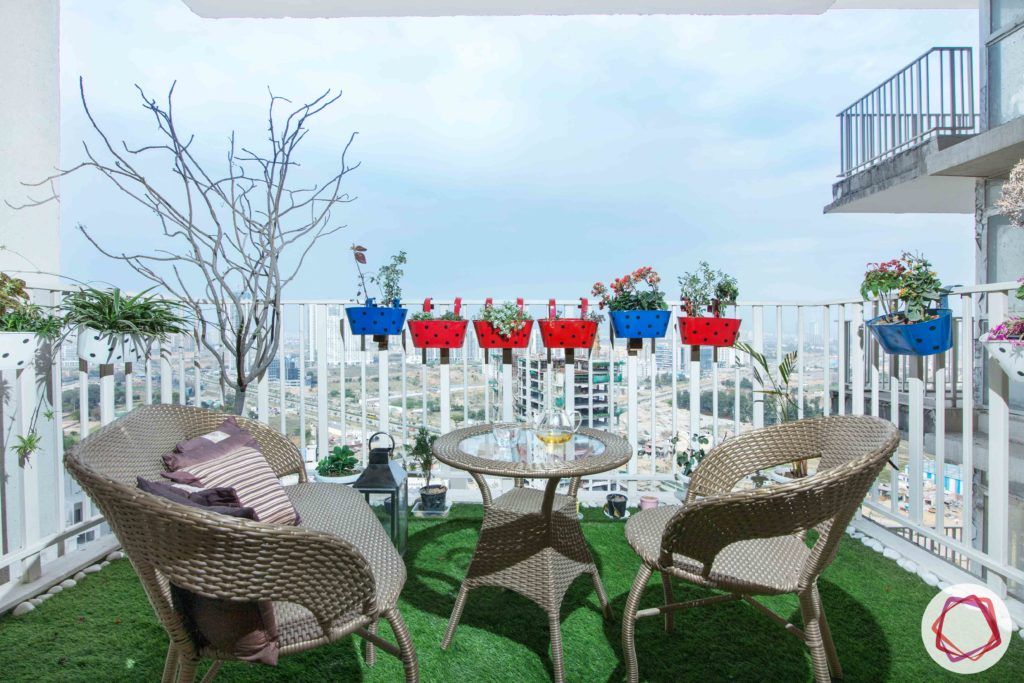 One of our favourite spots at home! Don't you just want to leave all your work and sit here with a cuppa and get lost in your thoughts? Well, we surely want to. The view from this Ireo Victory Valley home is stunning and Megha made it worth it by throwing in artificial turf and cane furniture. The peppy planters are taking our breath away!

Divinity taking over at this Ireo Victory Valley apartment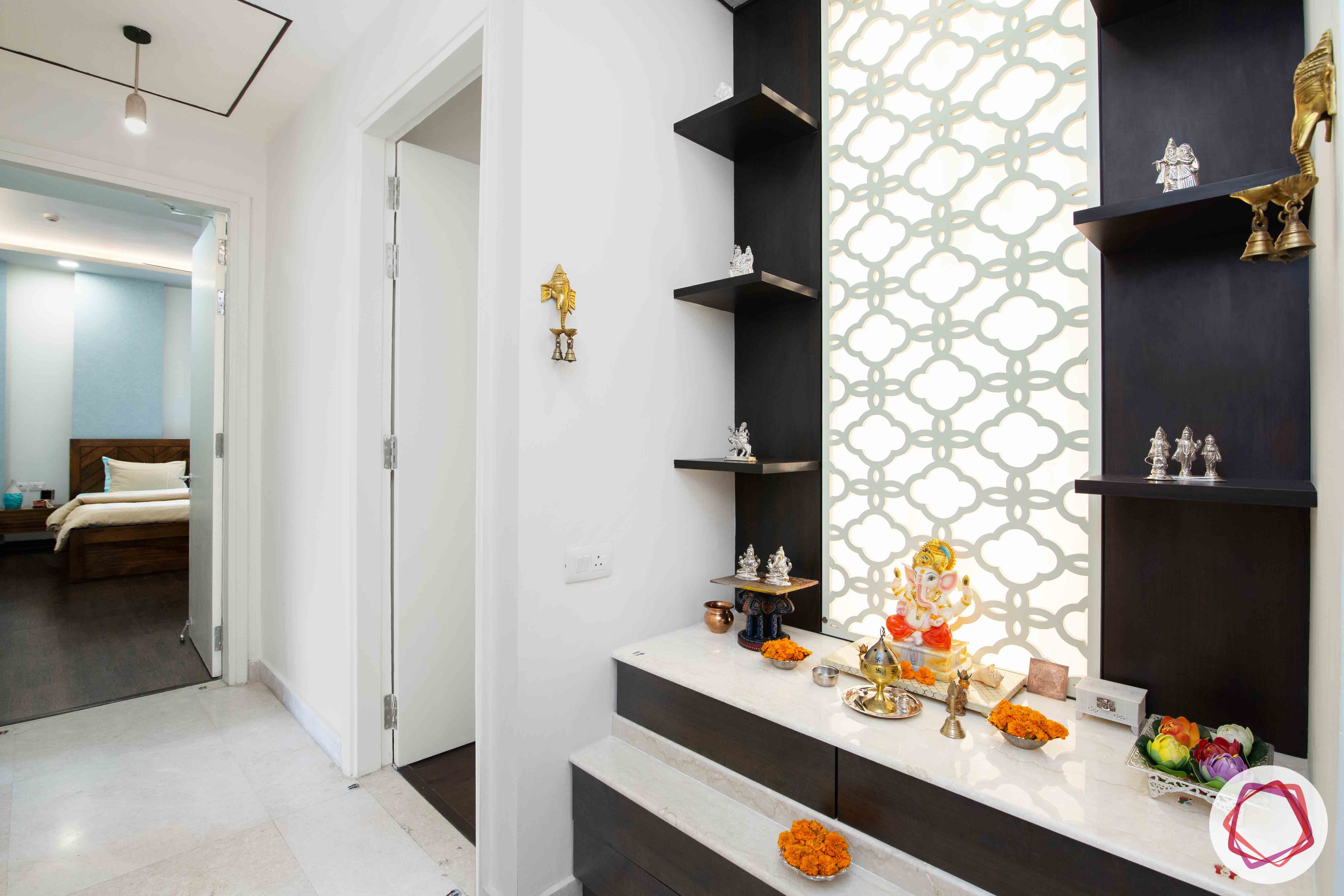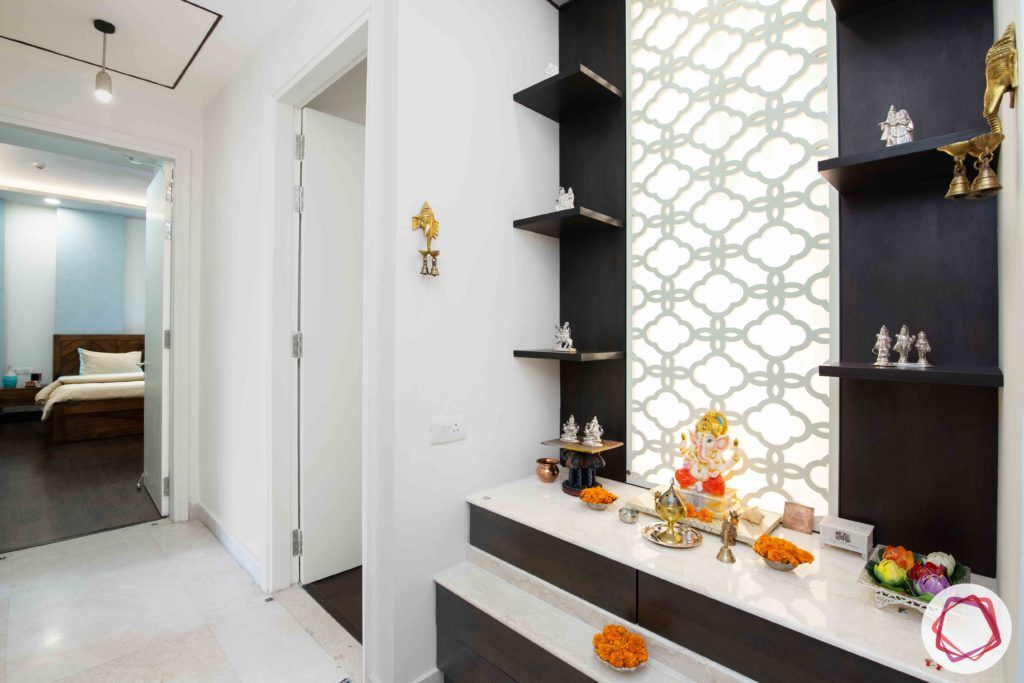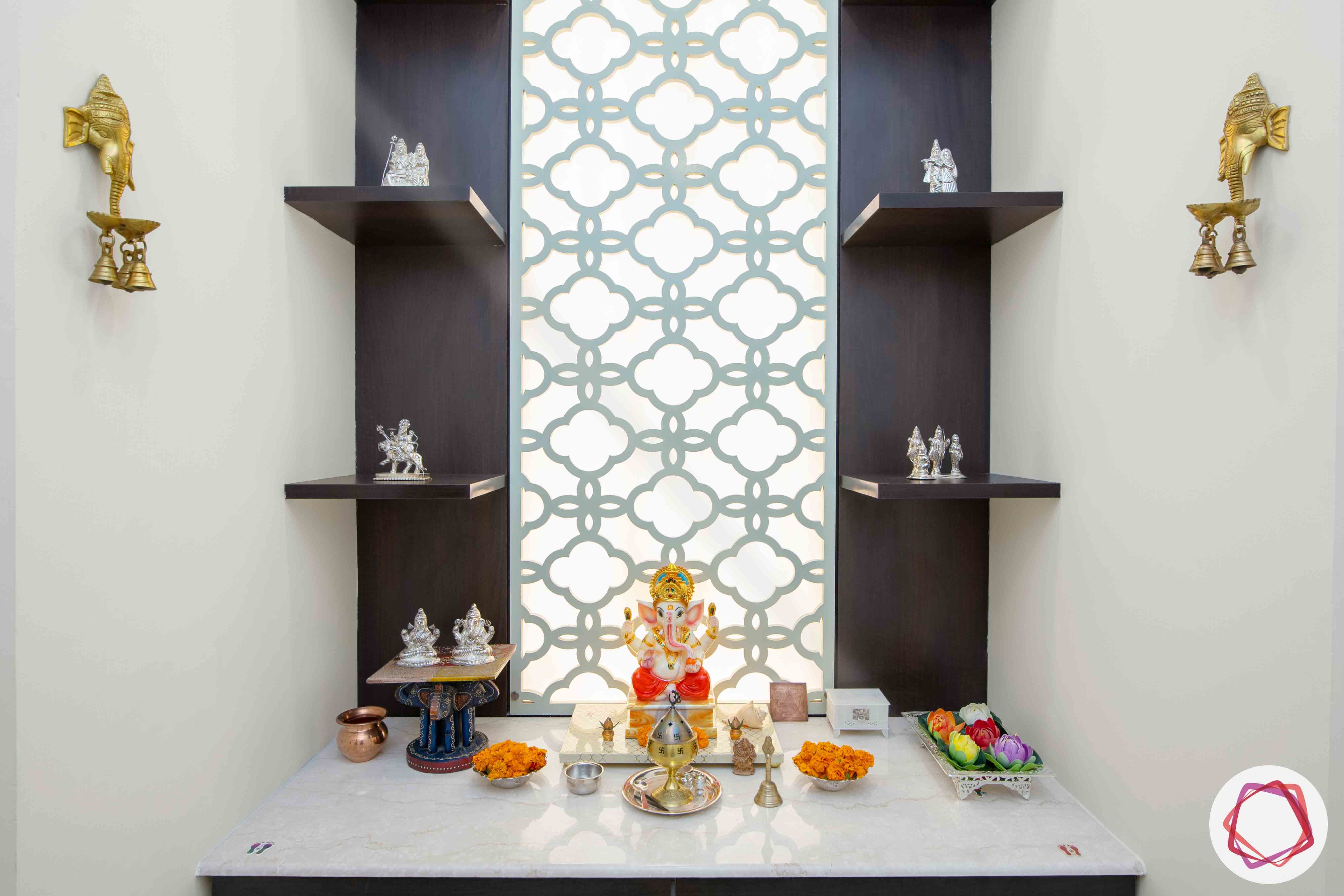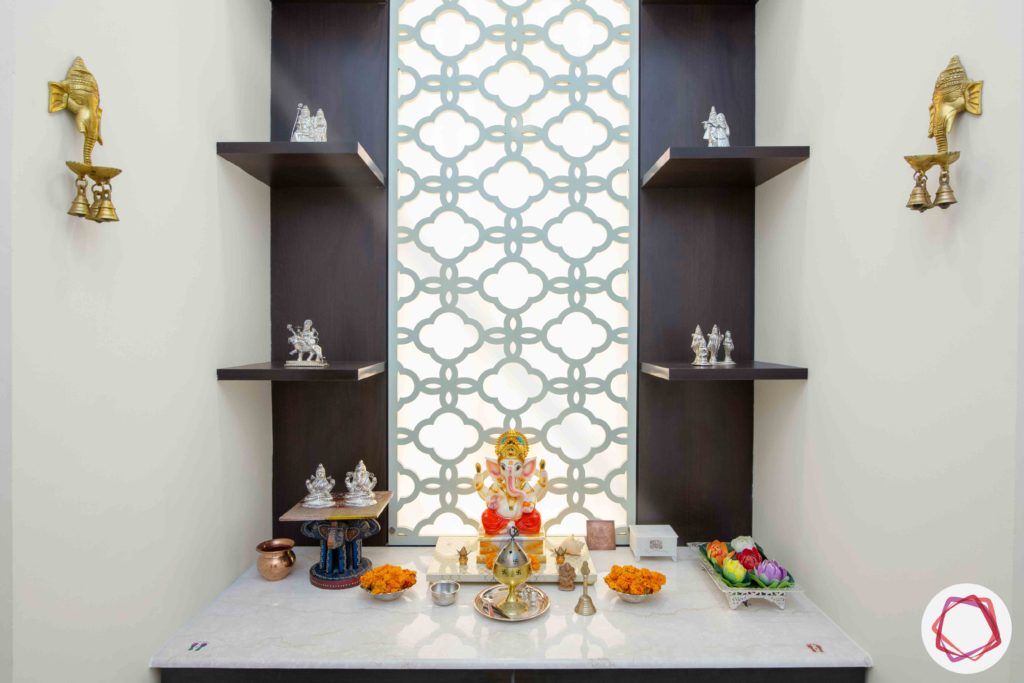 In Ashpreet's words, "This is one of my favourite corners at home." We couldn't agree more. The very sight of this pooja corner is divine and calms our nerves. Thanks to the intricate jaali panel set in between a wooden structure. This pooja unit is customised with ledges for display and drawers for storage.
Warm wooden tones for the master bedroom at Ireo Victory Valley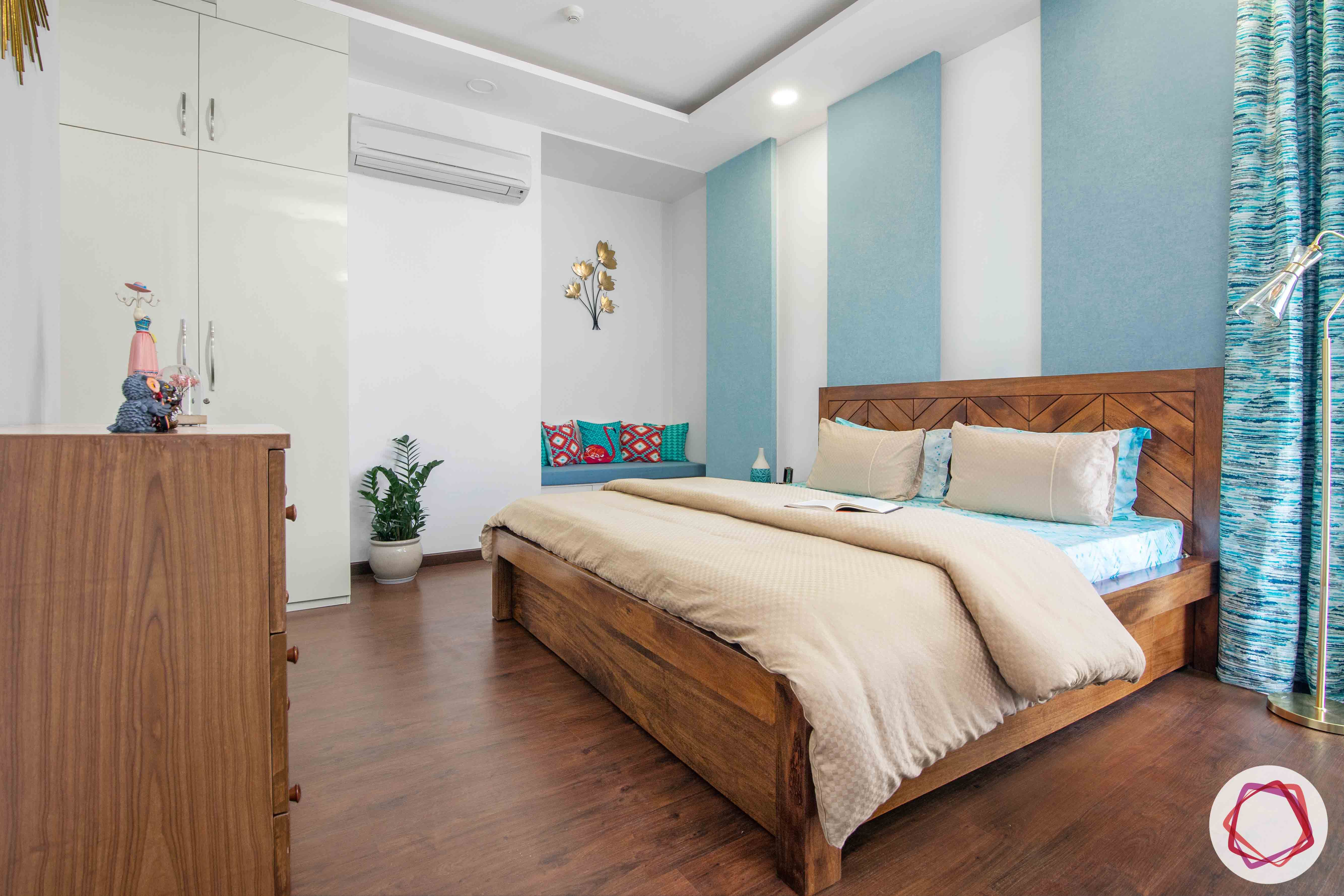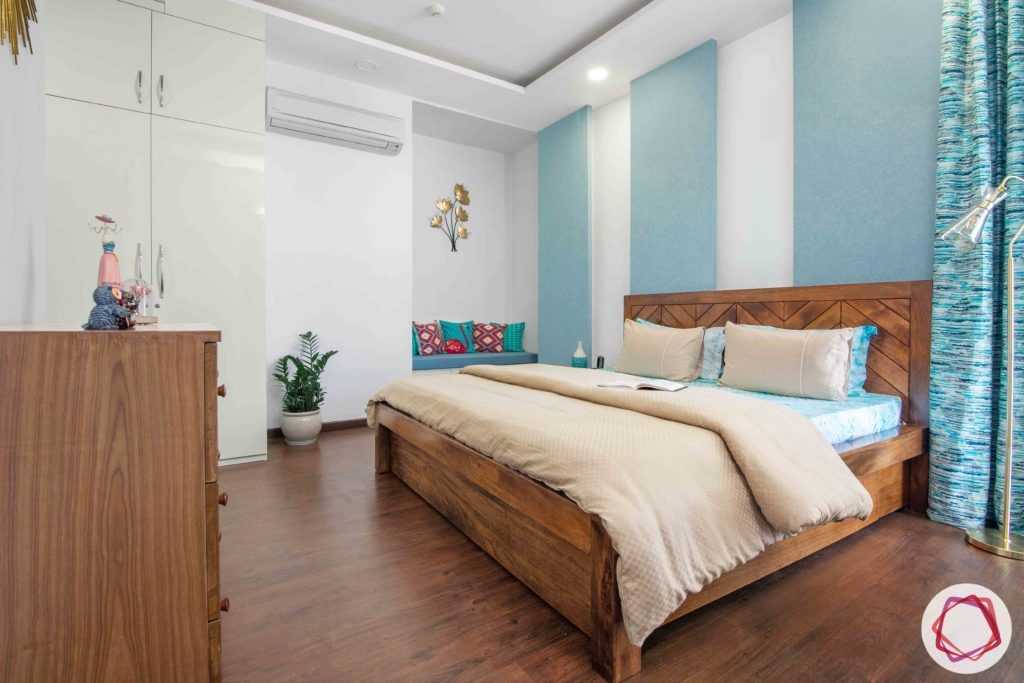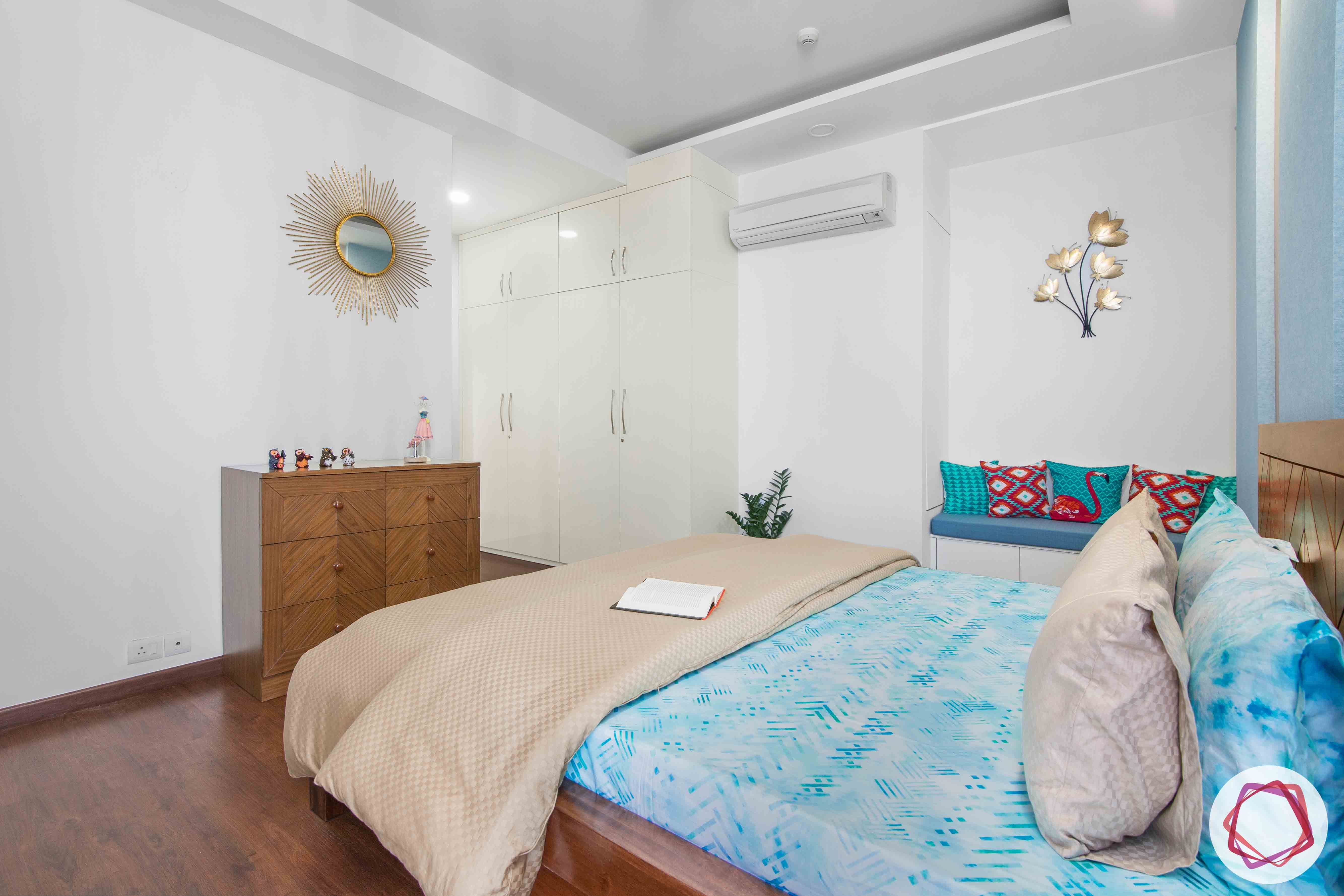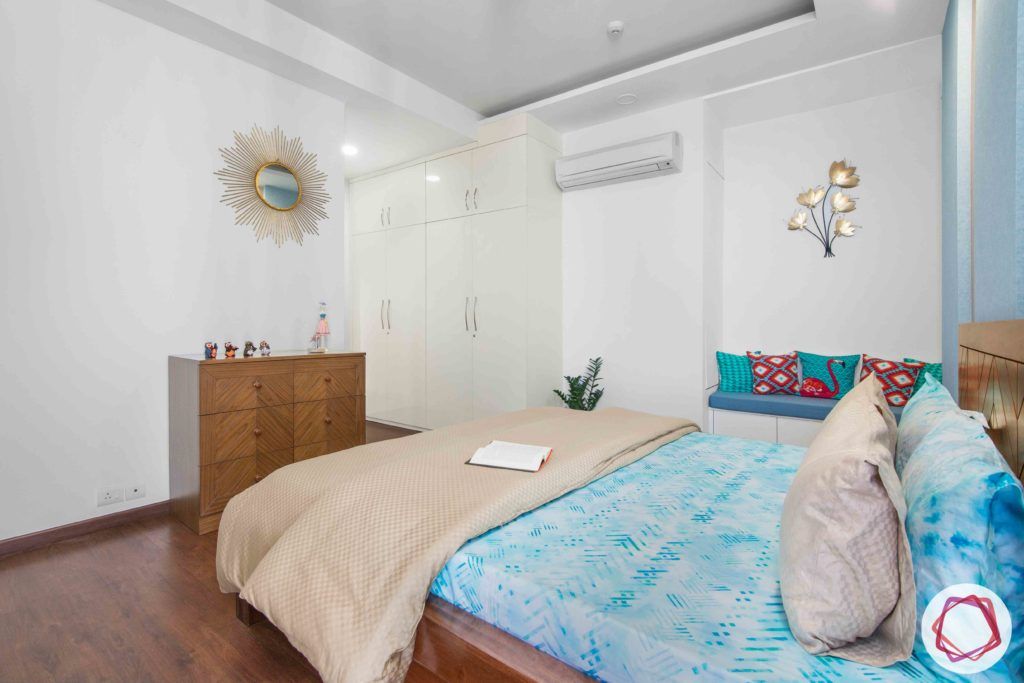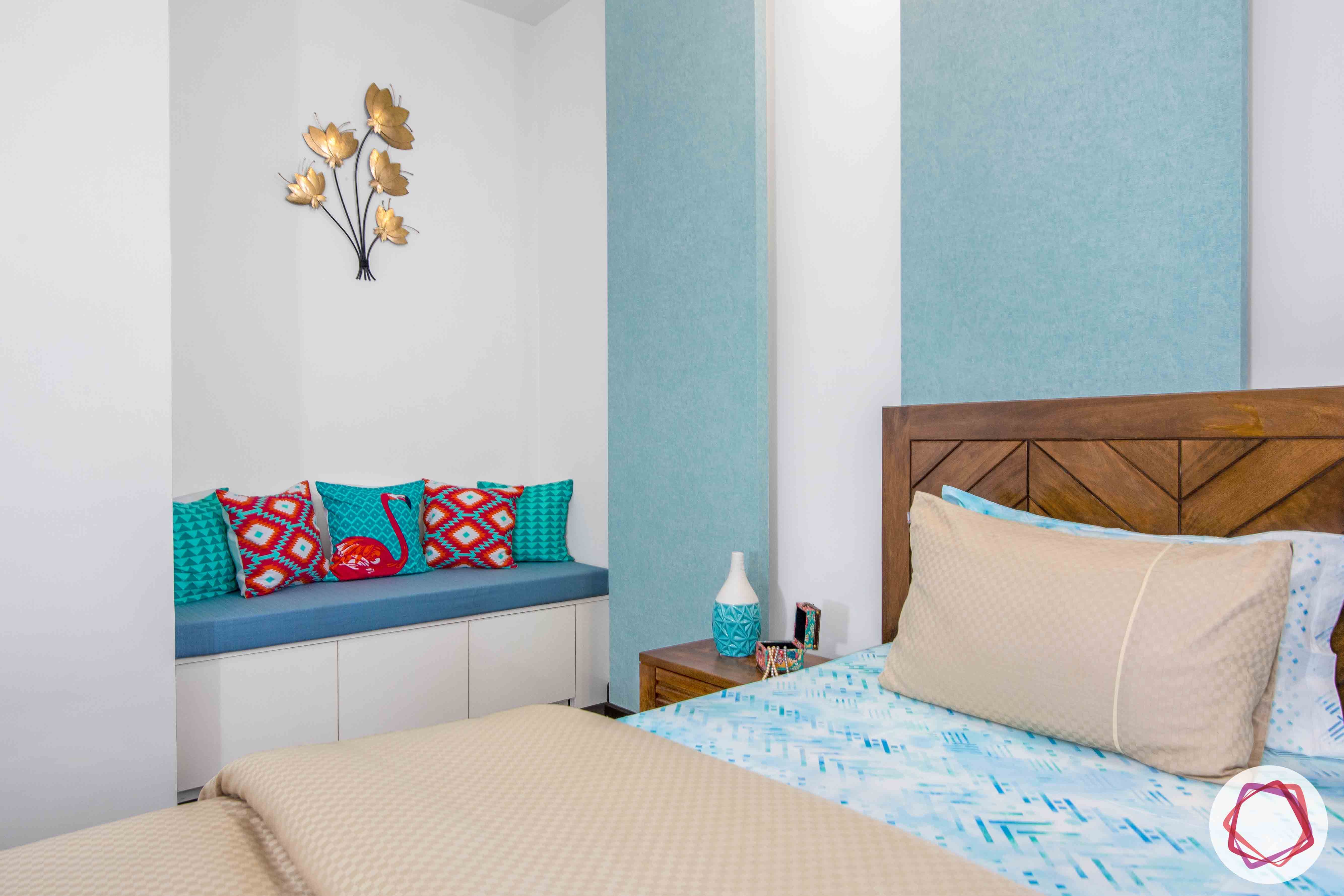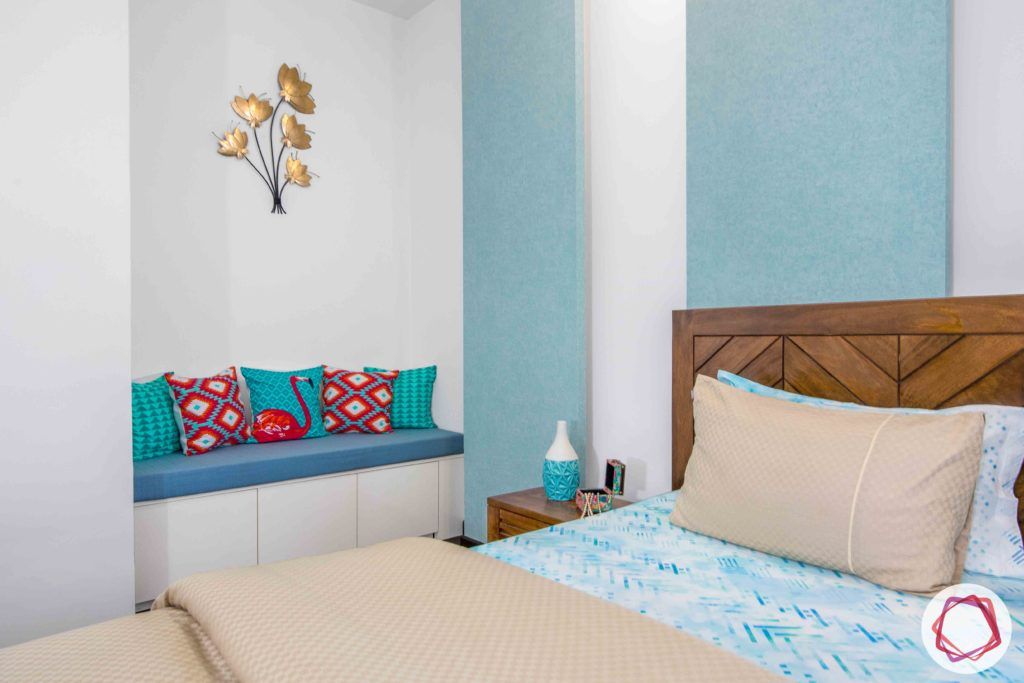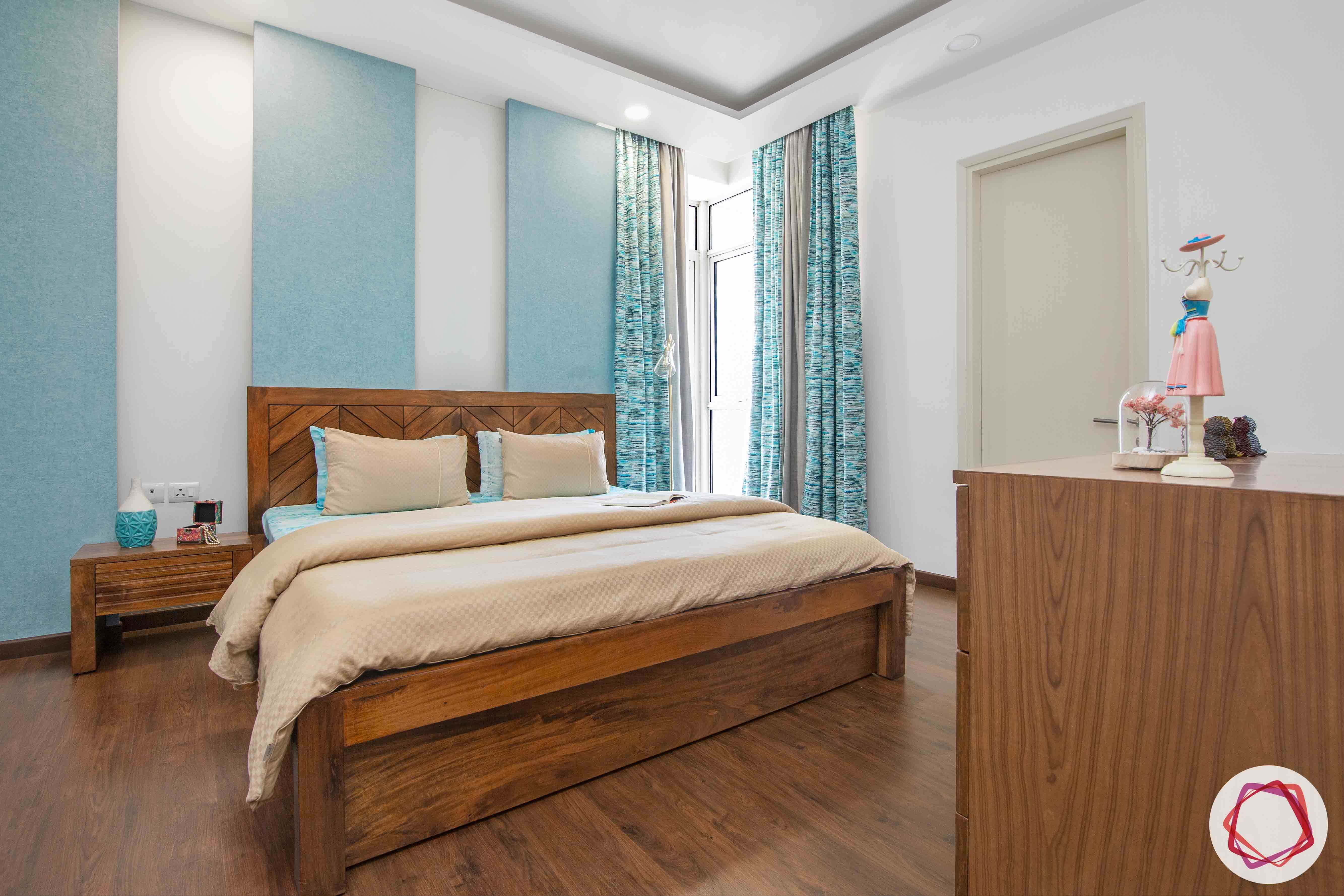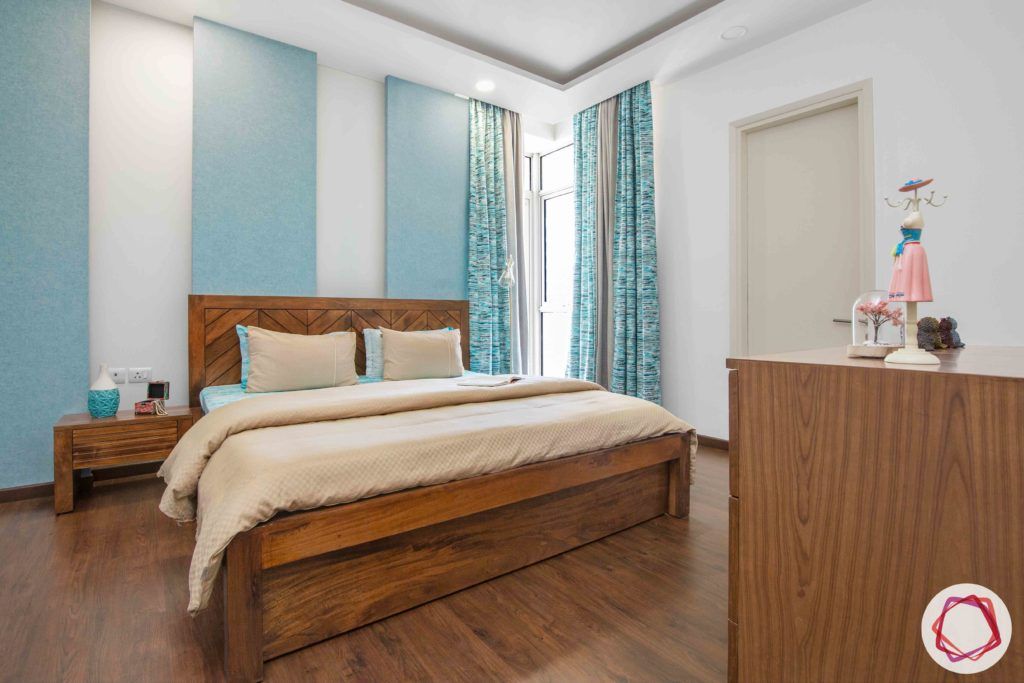 In a casual banter, Ashpreet tells us exactly how difficult it was to come to a consensus for their bedroom design. Majorly because she and her husband had completely different ideas. She being a colourist, wanted splashes of colour, while Devesh wanted milder tones in their master bedroom. Megha took charge and moulded the two ideas together to give the best of both worlds.
Megha gave them serene blue panels on the headboard wall with matching curtains. You can also spot hues of blue in the niche seating-cum-storage that she has created for them. Natural wooden tones take over the rest of the room, with wooden flooring and a classic wooden bed with side tables. A functional swing door wardrobe with lofts takes care of storage in their bedroom.
Parents' haven at Ireo Victory Valley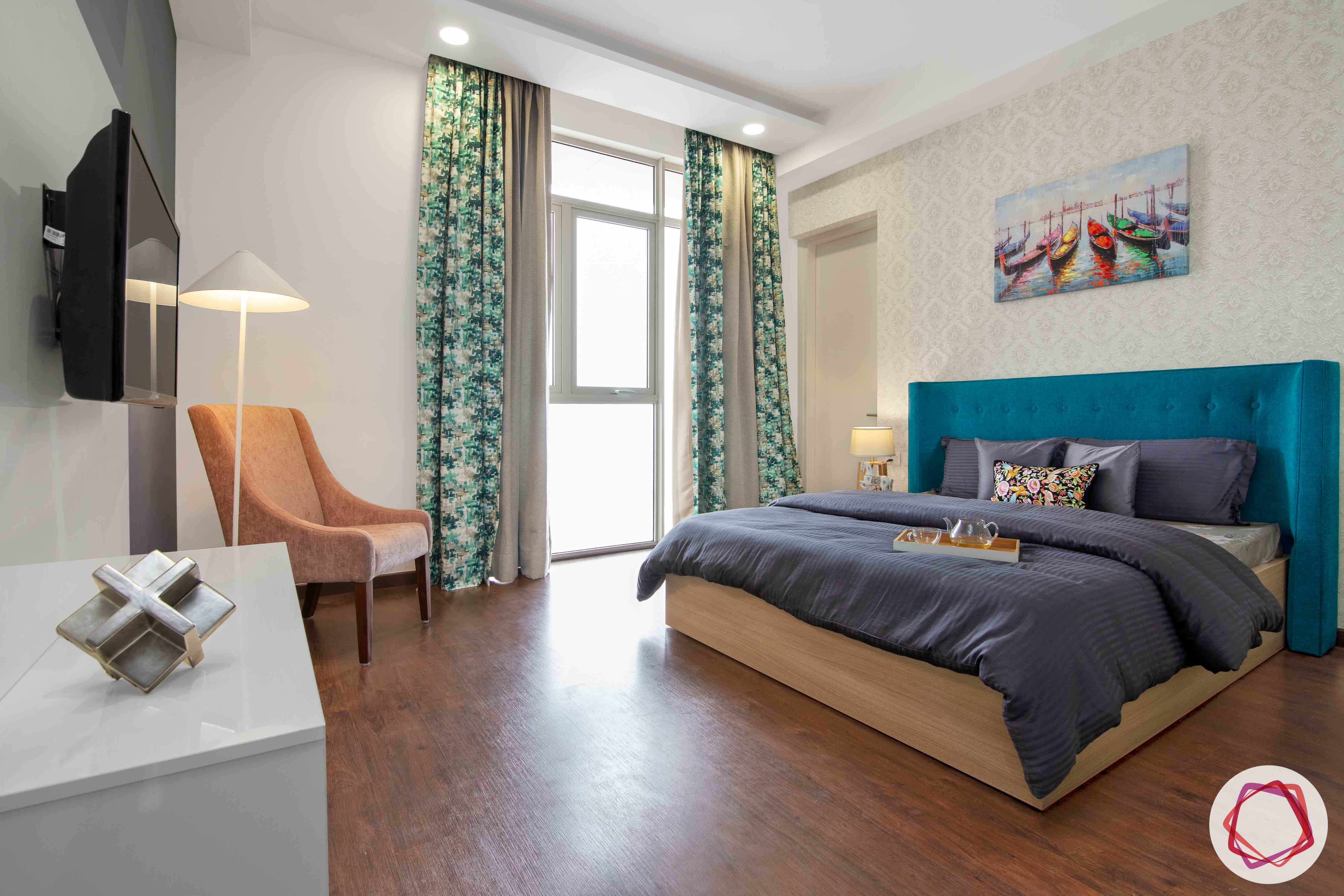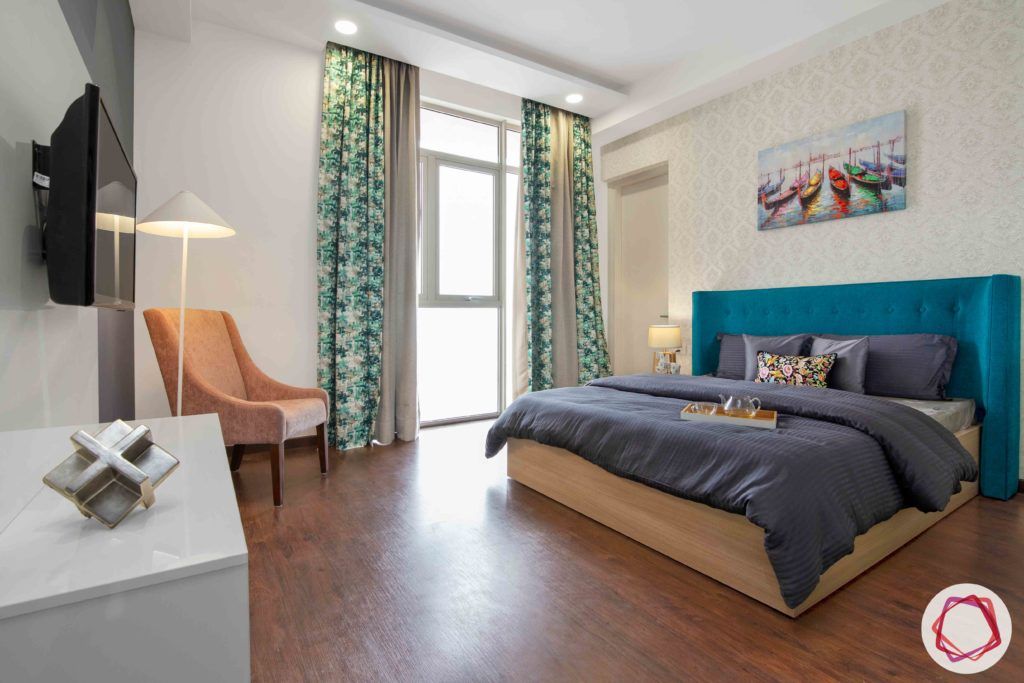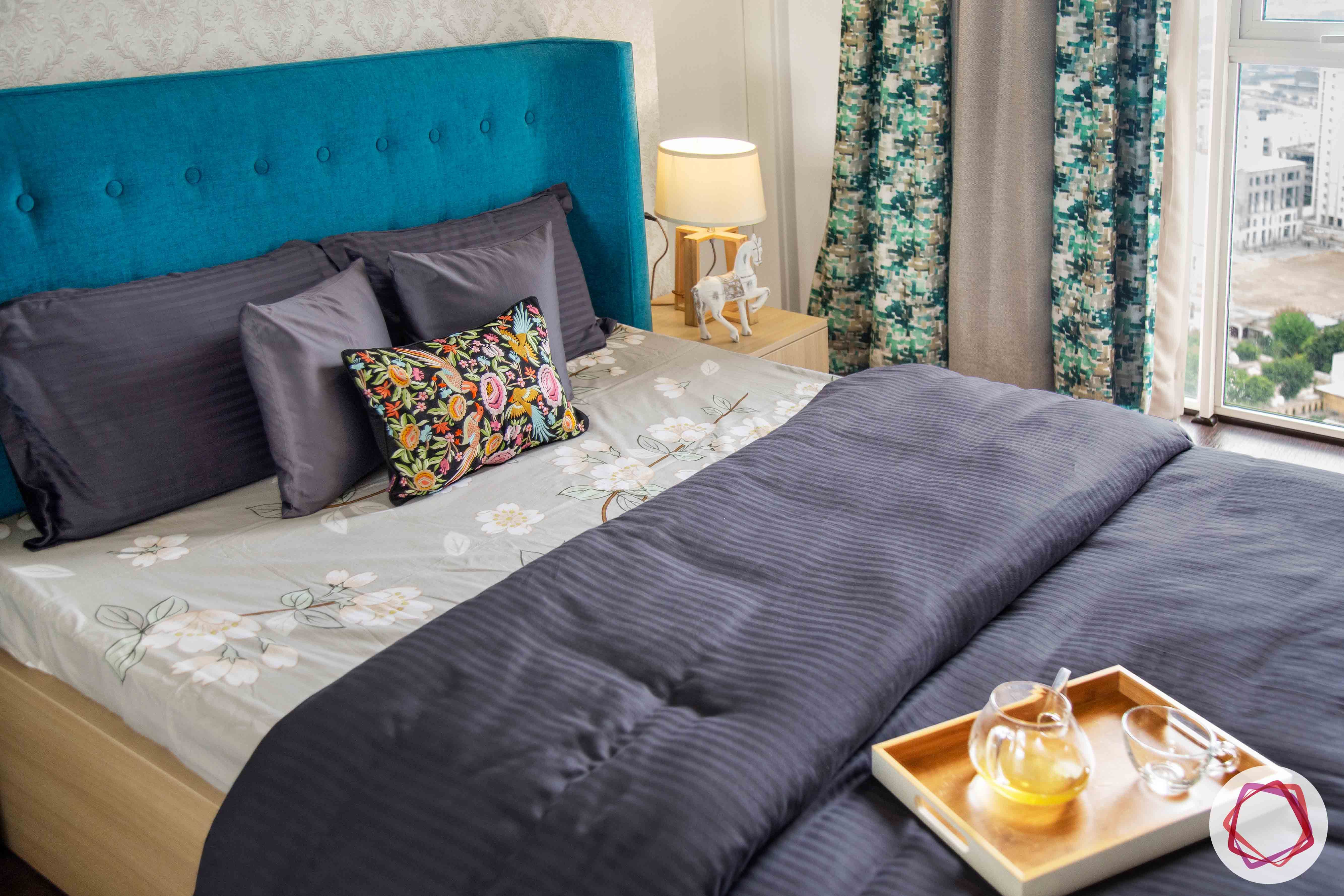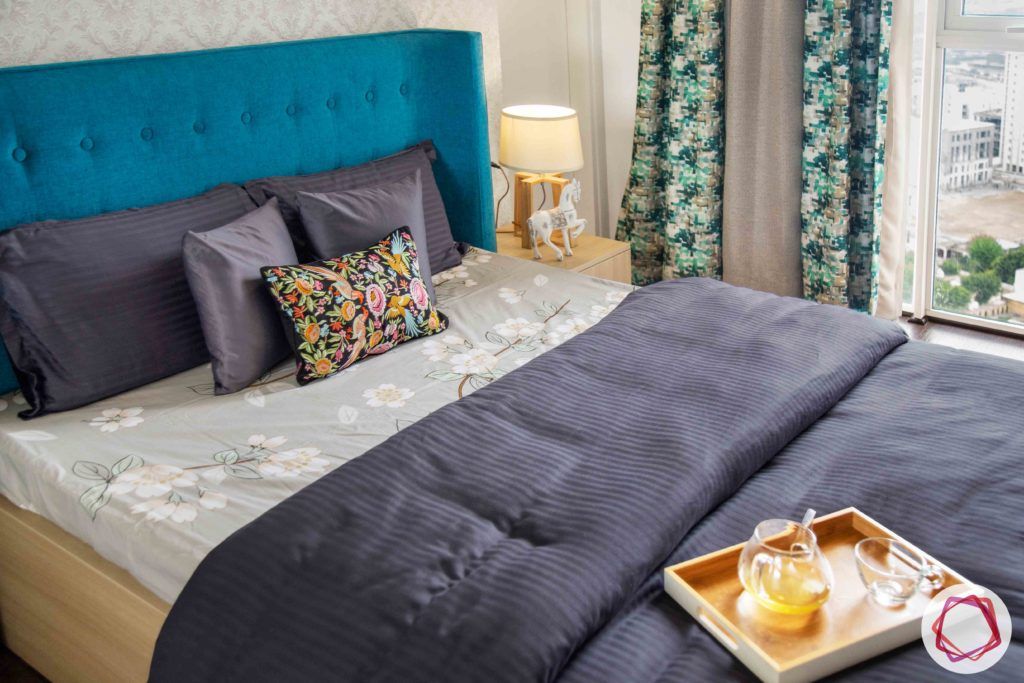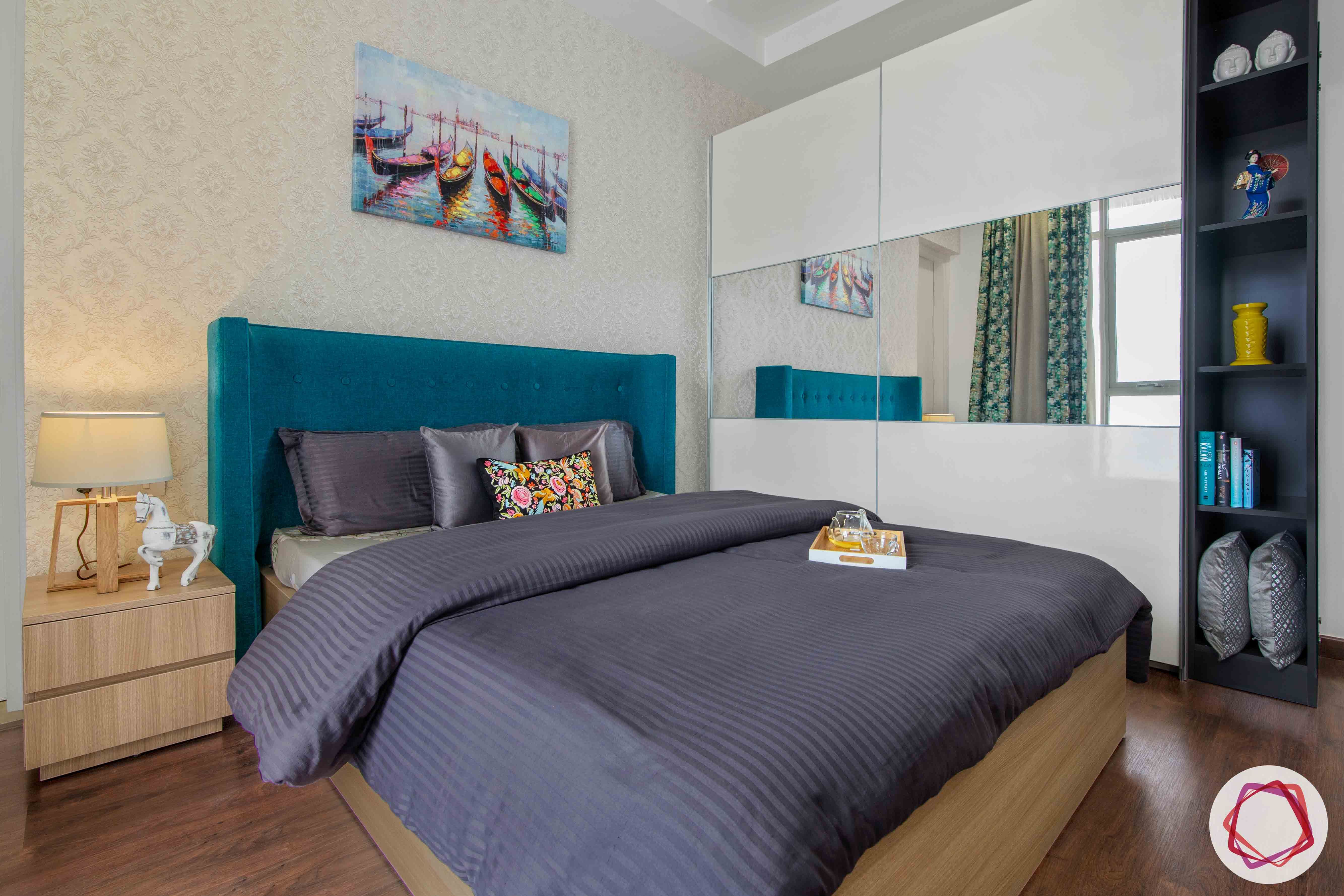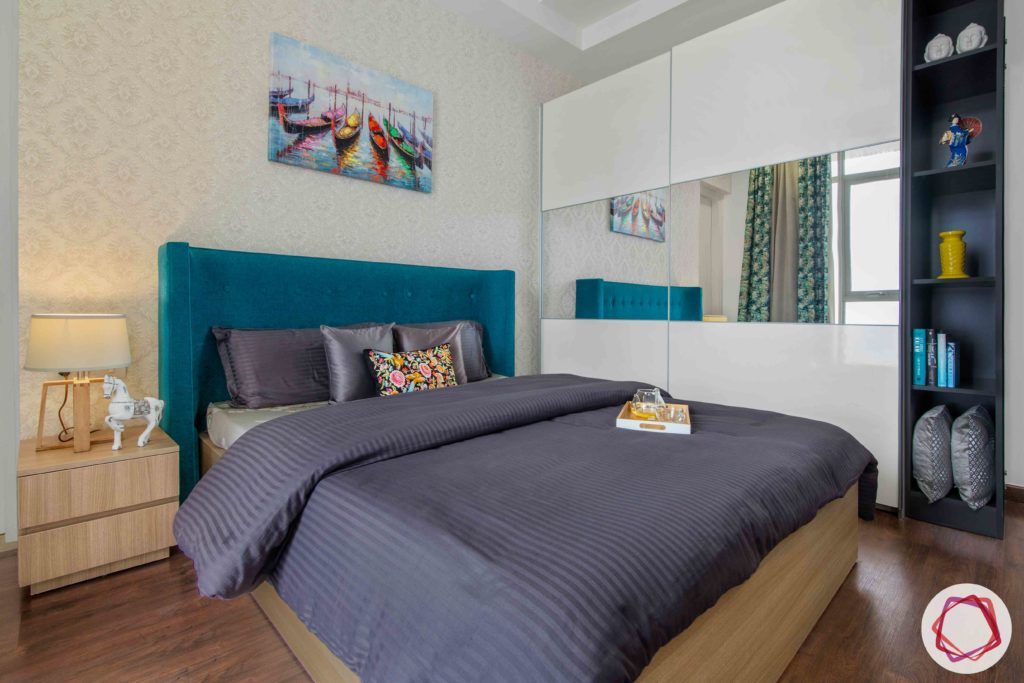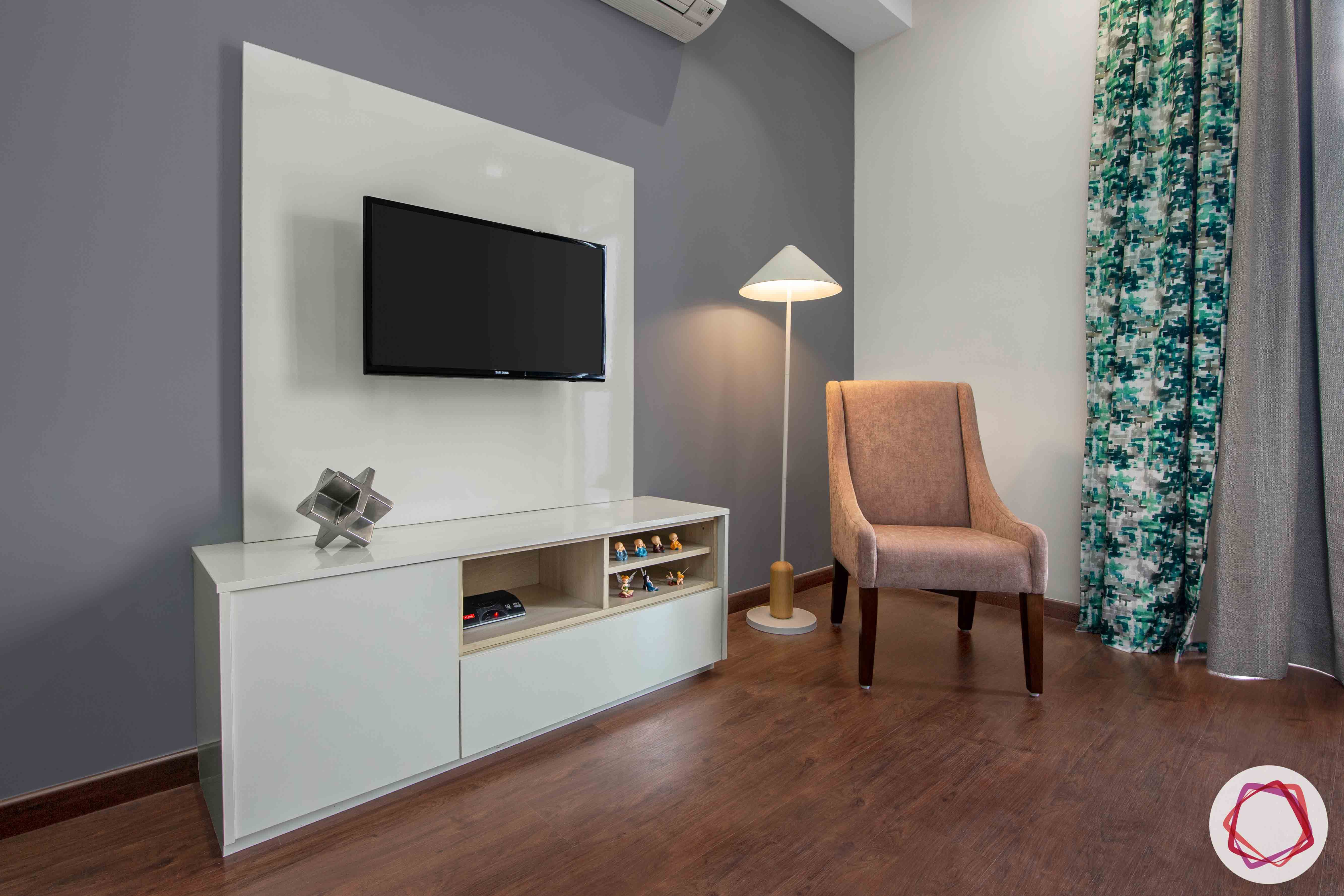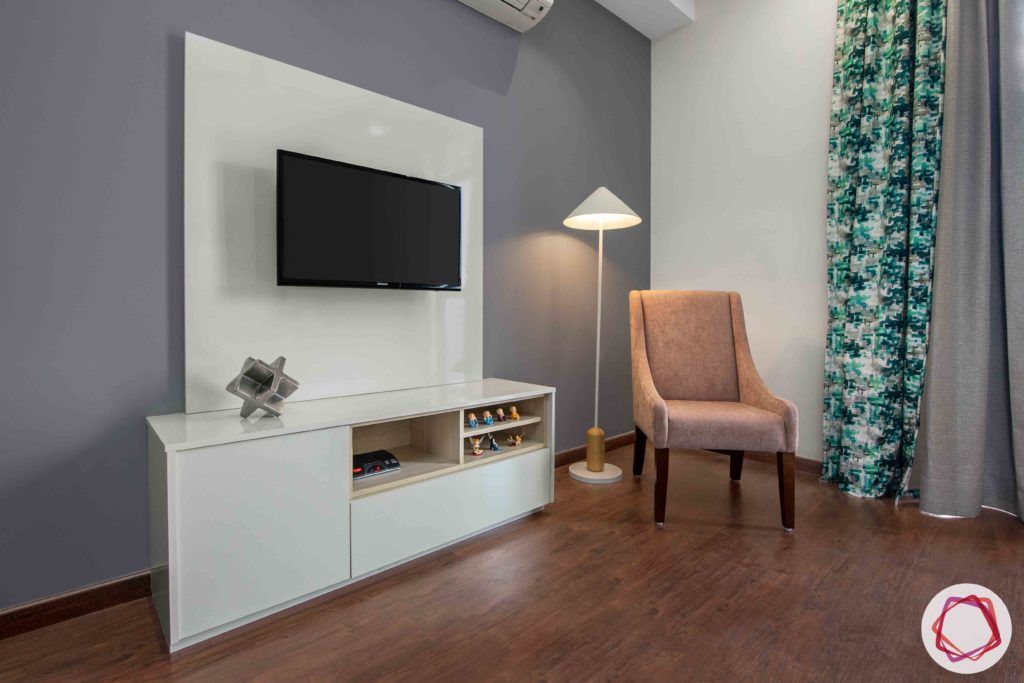 Ashpreet and Devesh wanted something very elegant for their parents' bedroom. Therefore, Megha decided to give them a teal upholstered headboard against a subtle wallpaper. A hint of onion pink in the accent chair looks stunning in this space. Easy access is maintained through the open shelves beside the sliding door wardrobe with mirror panel in the centre. For the TV unit wall, she has kept it simple with a slate grey wall paint and a white unit with basic storage.
Fresh florals take over this bedroom at Ireo Victory Valley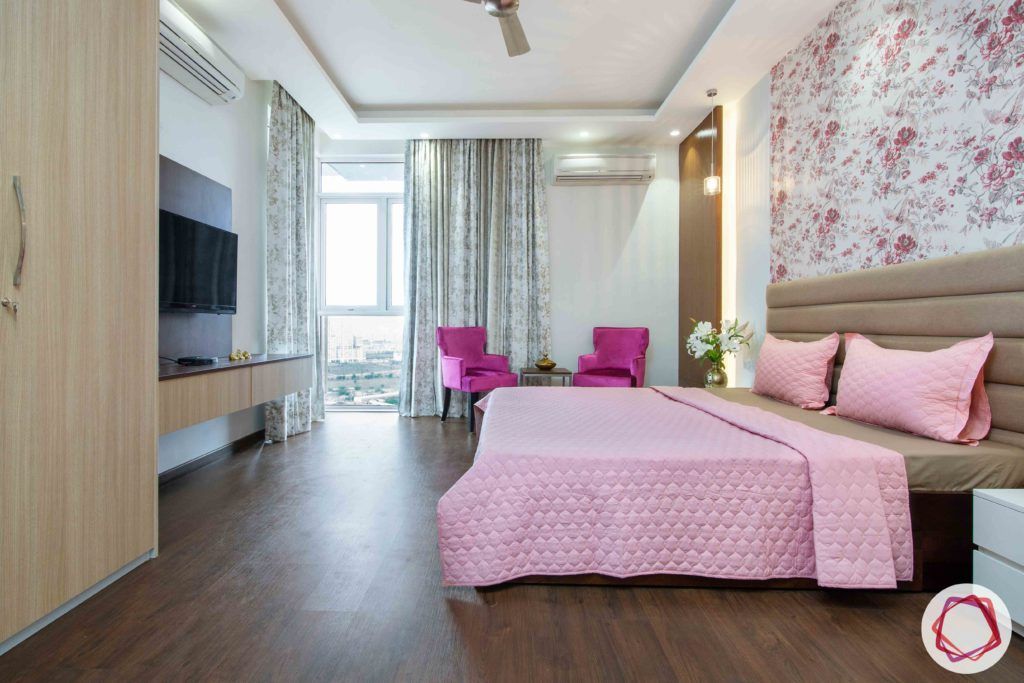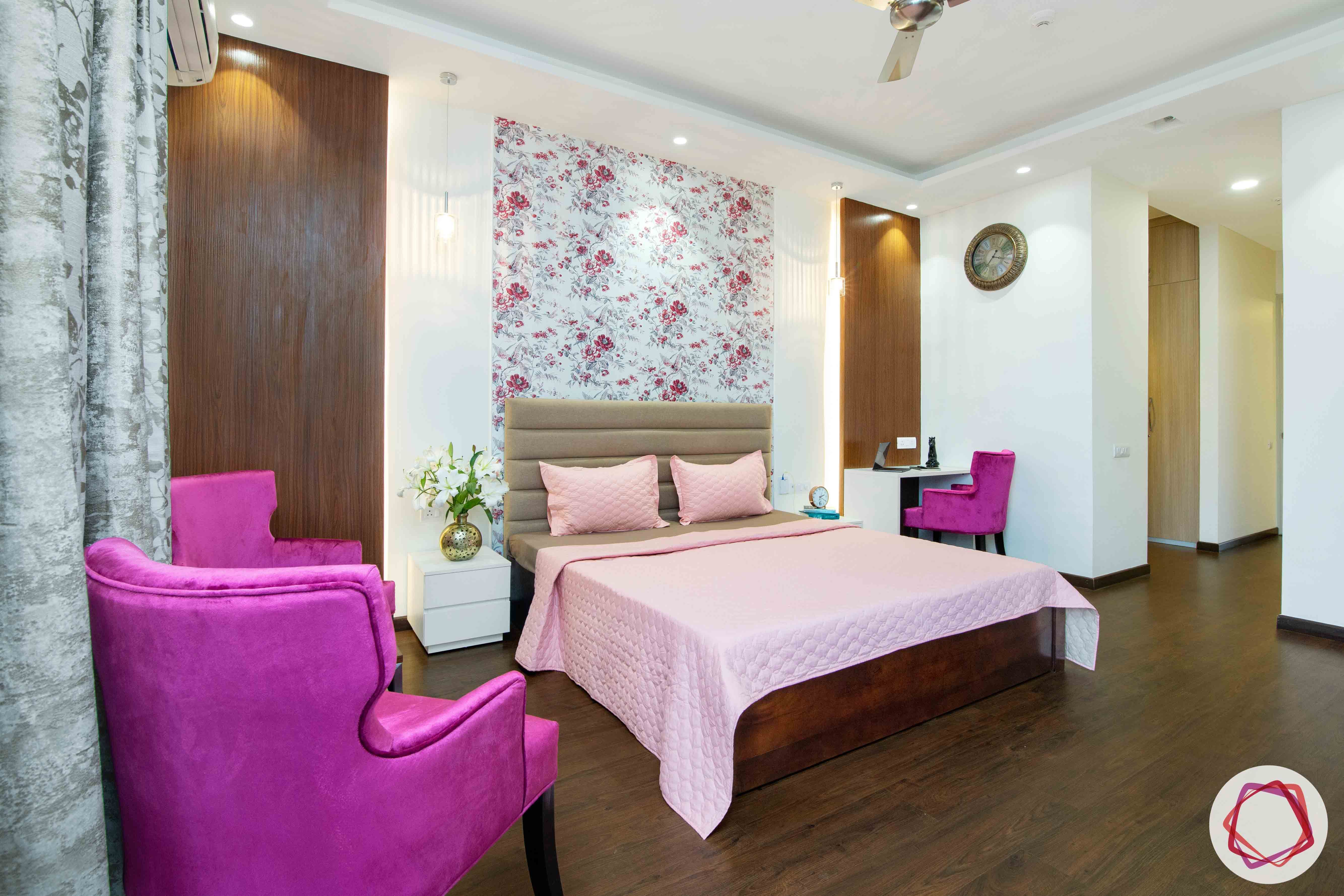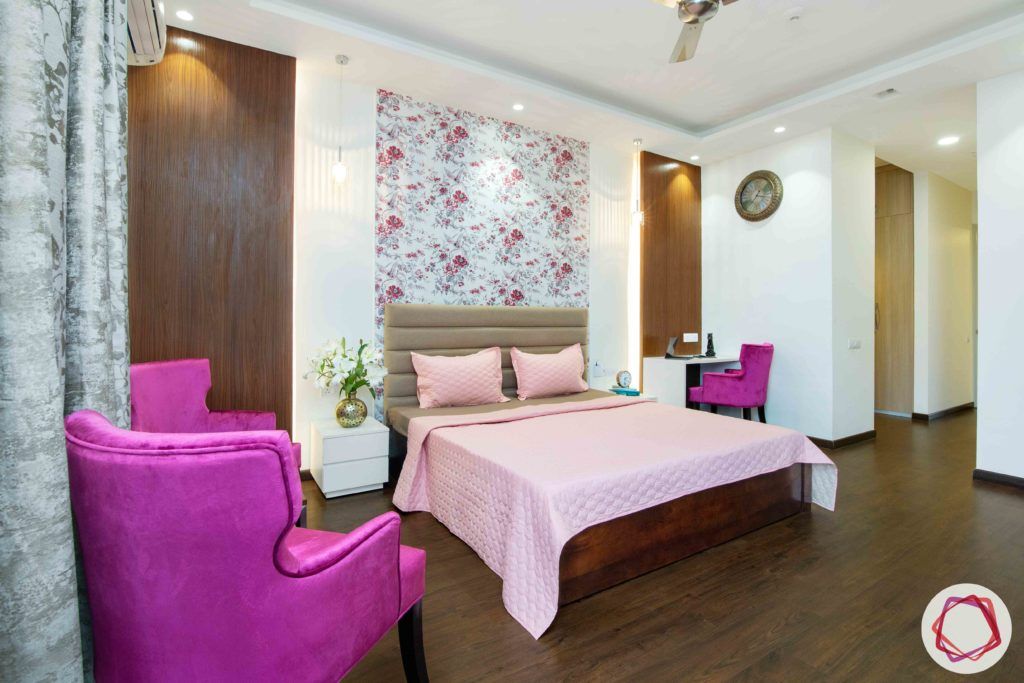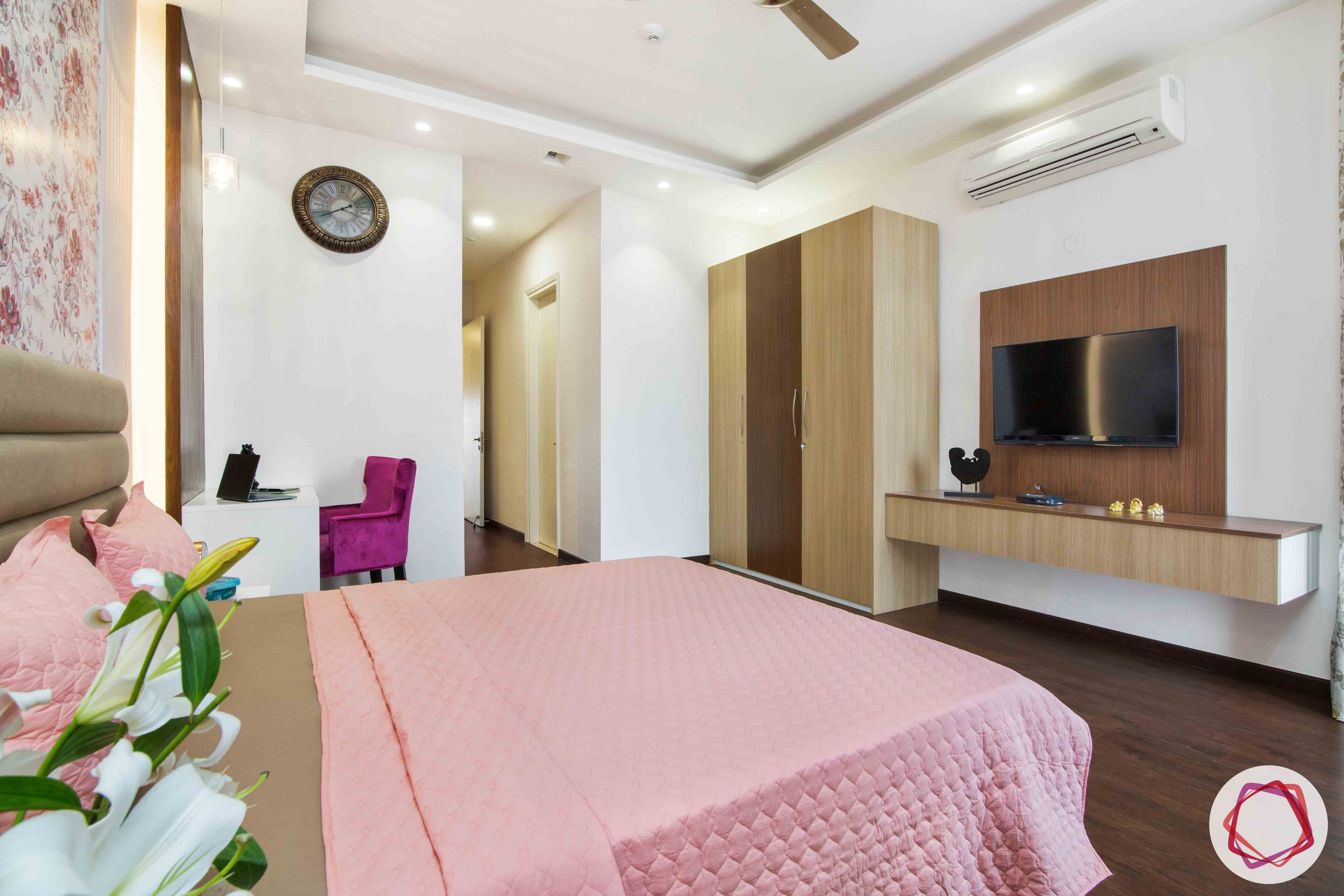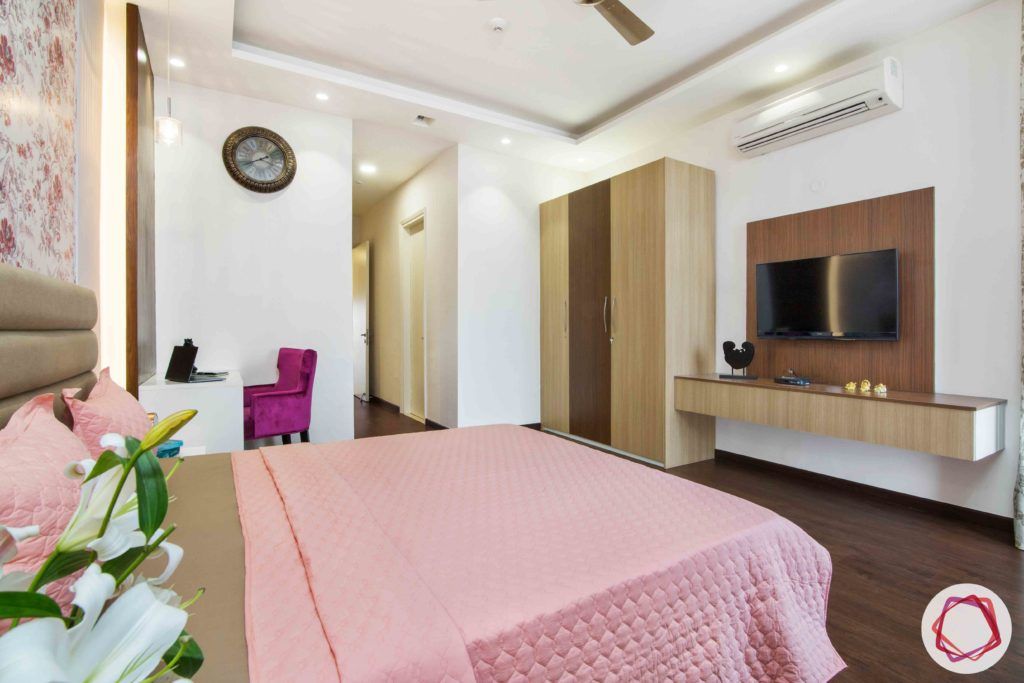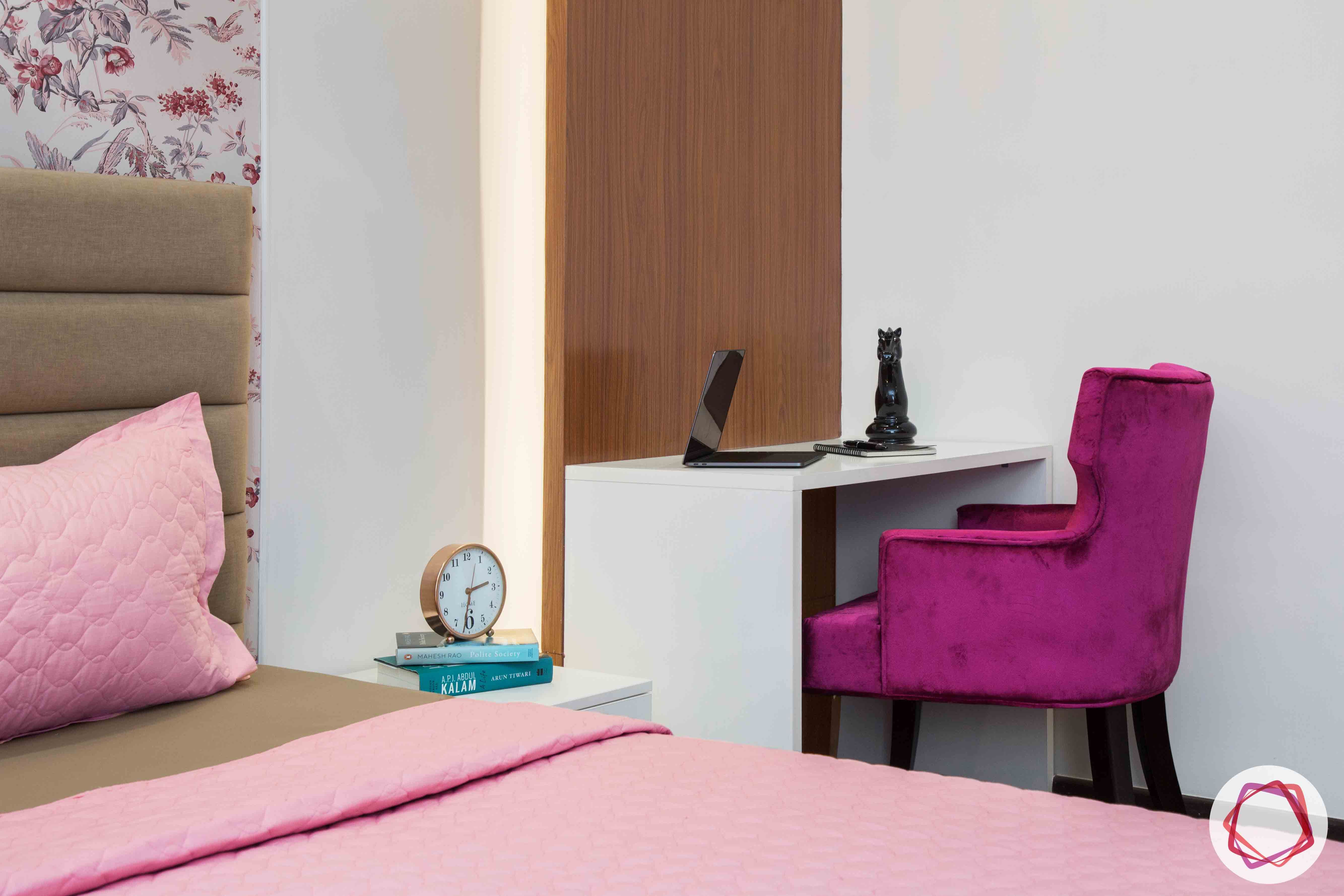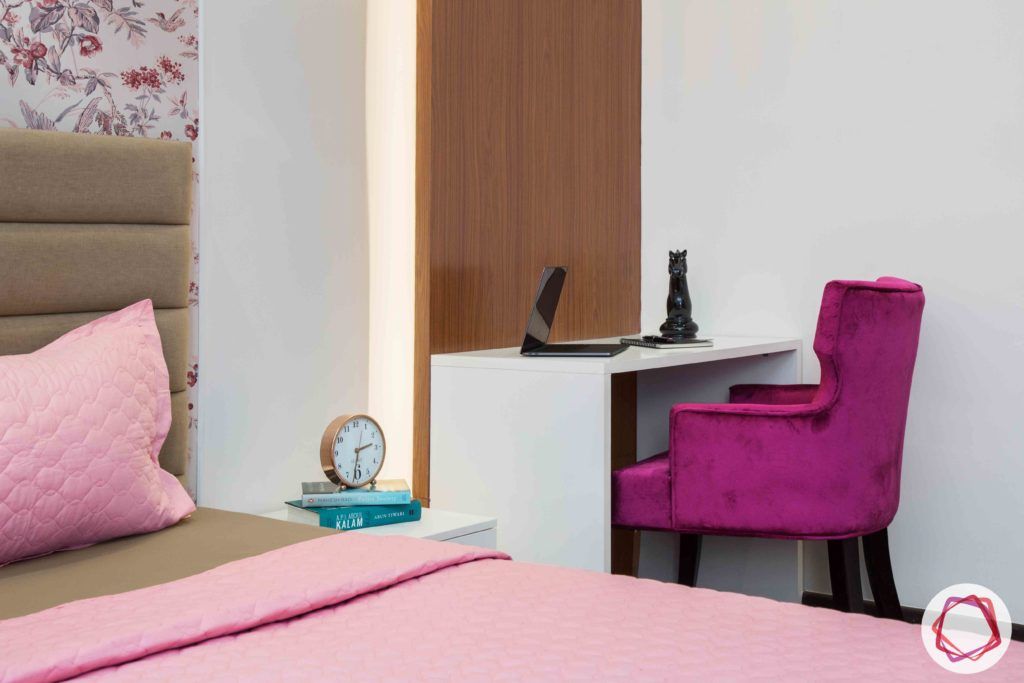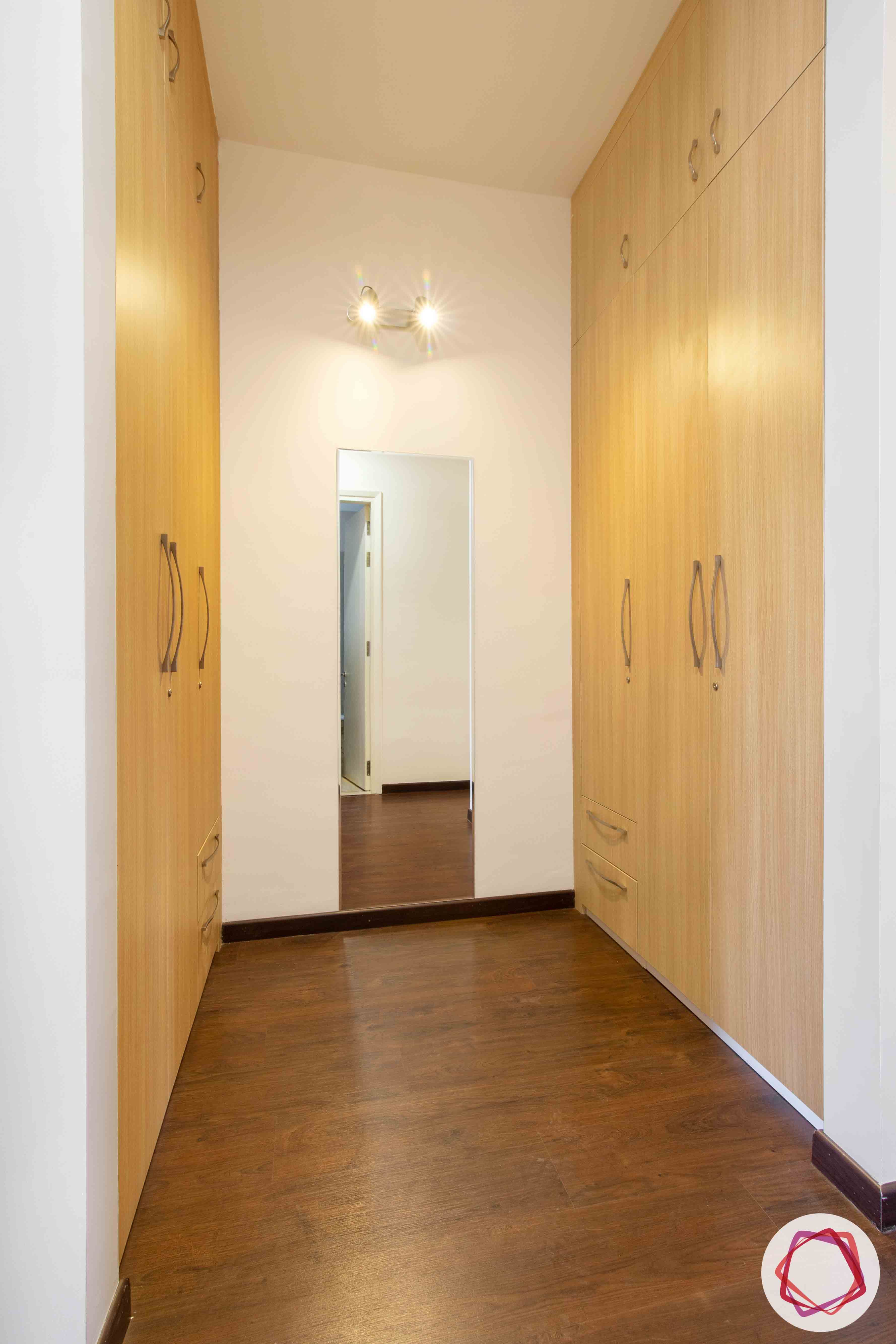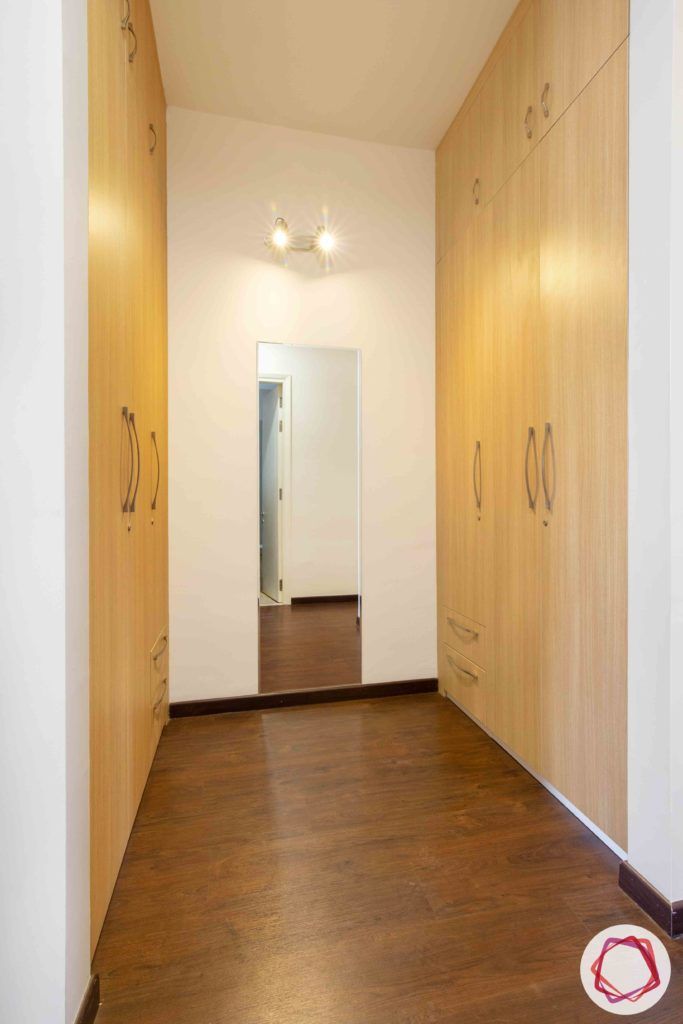 Manisha, Devesh's sister, wanted an American theme for her bedroom, complete with sitting areas. Megha added a dash of freshness with the floral wallpaper behind the bed with wall mouldings and veneer panels running alongside it. Megha has created a nice sitting area with fuschia chairs and a cosy study area where she can sit and read or work. The closet area is separate, with a full-length mirror and laminate wardrobes.
Family Lounge Room at Ireo Victory Valley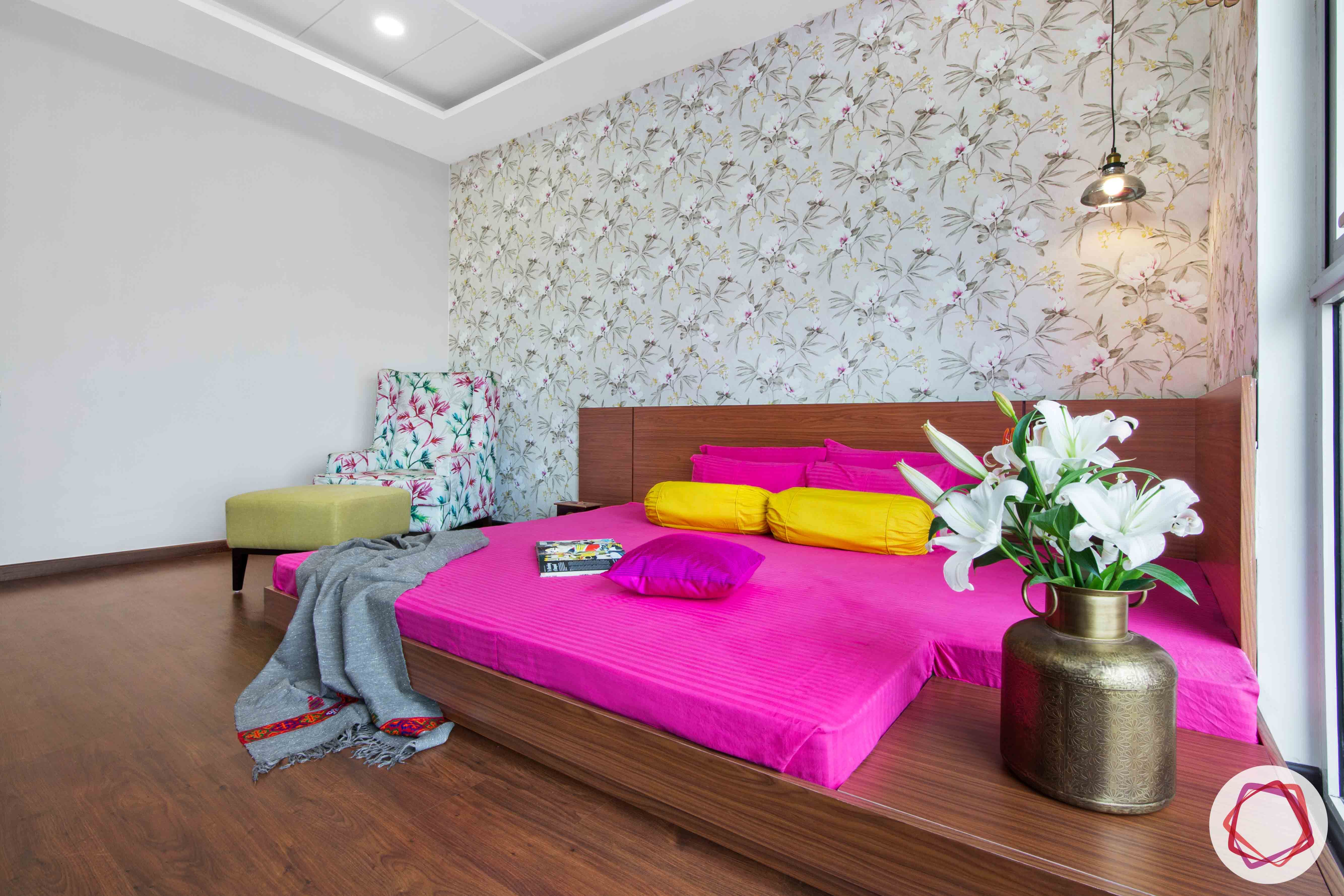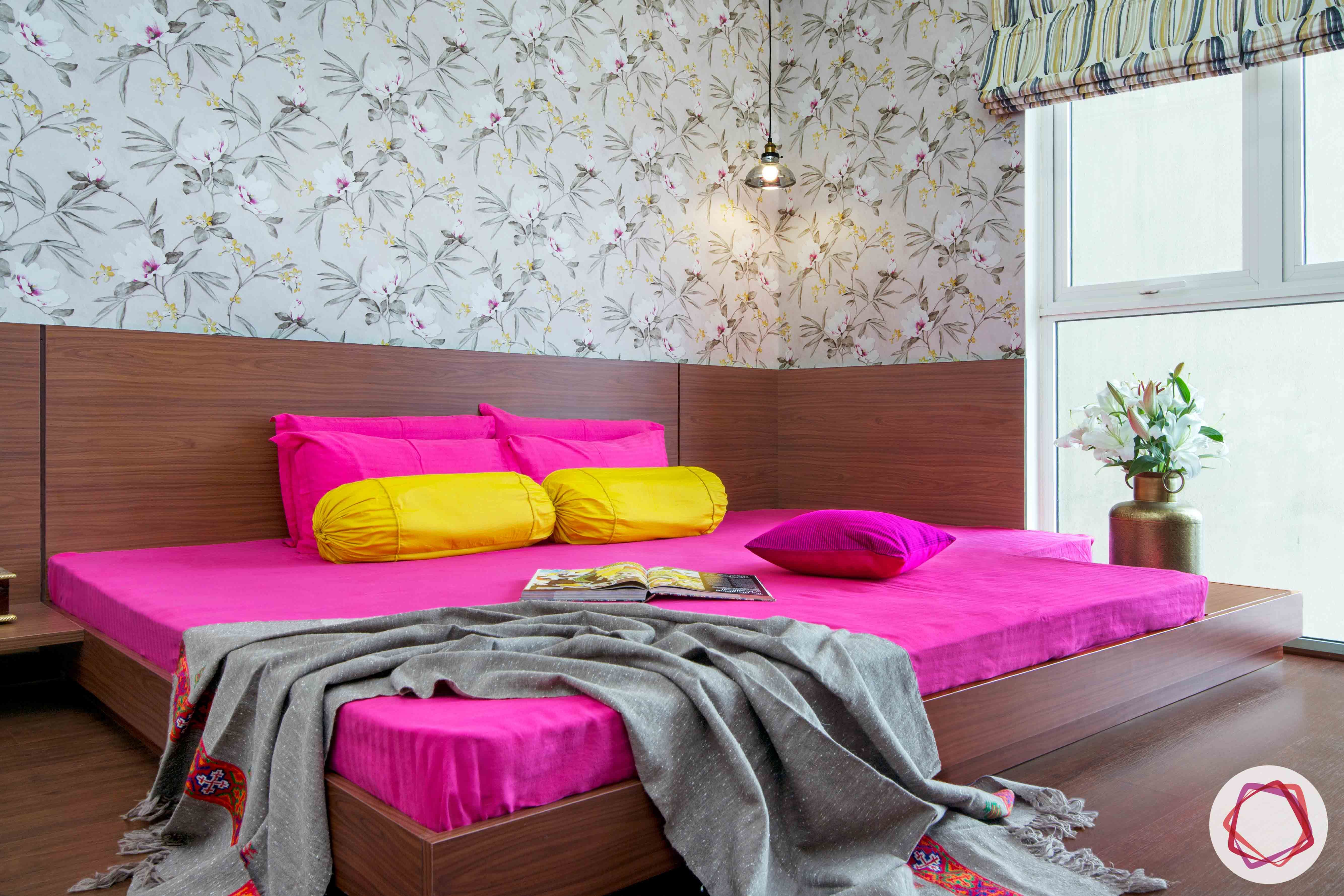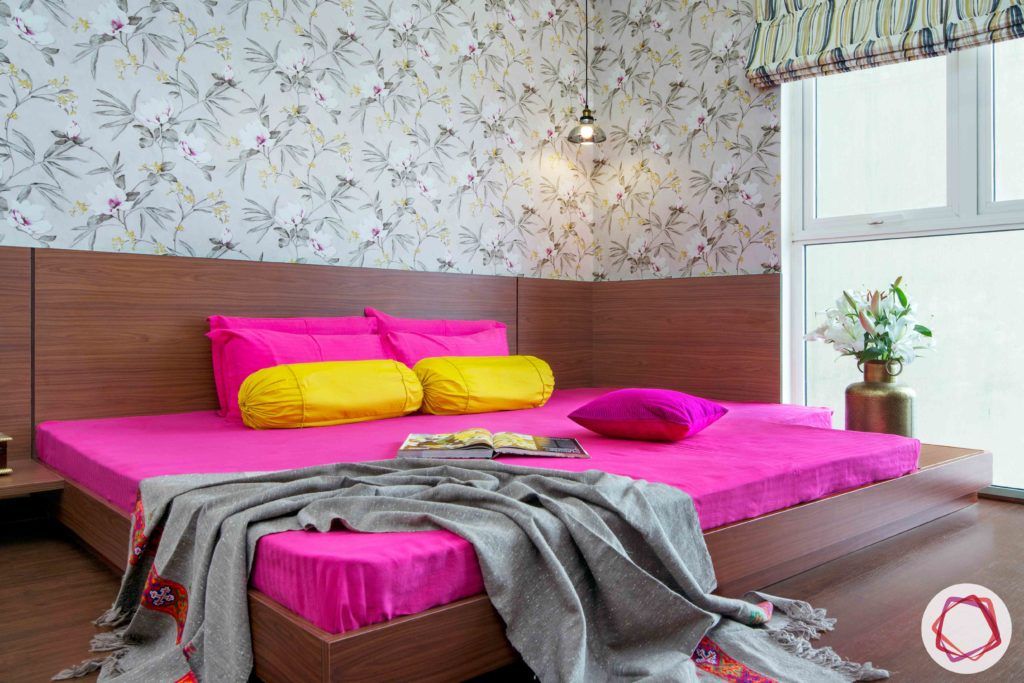 Welcome to one of the brightest rooms at this Ireo Victory Valley apartment. The family is close-knit and enjoys spending time with each other in the evenings. The lounge room is their favourite spot when it comes to family-time. The diwan-style bed is big enough to accommodate all of them and Megha has given them extra seating by placing a wing chair and an ottoman on the side. The family can watch television together and have a nice time in this family room.
---
"I have kept the function, price, symbolism and significance of each design element in mind while designing this home. As a designer, I feel that the interiors for this home are very balanced with respect to design, aesthetics and functionality. Also, it was very easy to work with Ashpreet and Devesh, since they were very receptive to new ideas."

-Megha Gupta, Senior Interior Designer, Livspace
---
This home gave us some serious design goals. If it inspired you too and if you're looking for more, read this: Serene & Spacious 4BHK at DLF Gurgaon.
Send in your comments and suggestions.