Don't we just love the seamless elegance of hardwood flooring? Its timeless beauty has been the paradigm of classy interiors. However, hardwood flooring is a design feature from the West, where it is cold and not-so-humid. You must have wondered if hardwood works for a tropical climate like India. At first glance, all research points to how laminate flooring in India is arguably a better choice. Without further ado, let's take you through the details.
What Is Laminate Flooring?
Laminate is basically tiles with a wood effect. It looks similar to wood but has different properties. Made up of separate layers, laminate is a type of composite flooring. It can endure damage while enhancing the appeal and value of your house.
What's the Composition of Laminate Flooring?
Laminate wood flooring is composed of three layers – a high-density fibreboard or a plywood core that offers material strength and stability, a photo-realistic layer that typically imitates wood and a strong, protective wear layer that offers protection.
Also Read: Which is the Best Type of Flooring for Indian Homes?
Laminate Flooring, India: Pros and Cons
Here is a breakdown of everything you need to know about laminate flooring design option to make an informed choice.
| | | |
| --- | --- | --- |
| Installation | Easy | Pro |
| Cost | Affordable | Pro |
| Durable | Yes | Pro |
| Maintenance | Easy | Pro |
| Moisture-Resistant | Yes | Pro |
| | | |
| --- | --- | --- |
| Repairability | Not repairable | Con |
| Texture | Not as seamless as wood | Con |
Pros
This flooring option is considered easy to install, and it doesn't even require glue. It isn't too tough a material to cut and creates less wastage. Laminated flooring is believed to work well for the elderly and children because of its anti-skid properties. It's also much cheaper and more sustainable. It does not absorb moisture as fast or as easily as wood, and that's why it's easy to maintain.
Cons
We know wood-effect laminate flooring is cost-effective than hardwood flooring, but on closer inspection, its surface does not seem nearly as seamless. Also, unlike wooden flooring, it might not be fixed or retouched once it's damaged. It's better to replace it entirely.
Laminate Floor vs. Other Flooring Options
a. Vinyl Floor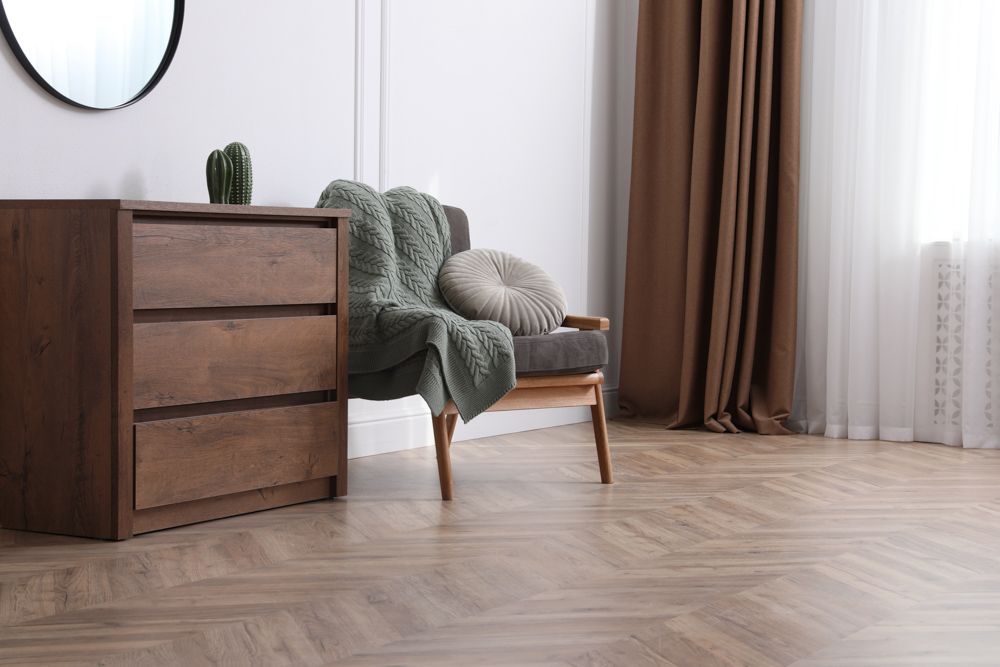 If you're looking for a flooring option that's durable, affordable and easy to install – you'll find yourself choosing between laminate flooring and vinyl flooring. At first glance, there are more similarities than you can tell. However, on closer inspection, you'll see that vinyl is a synthetic material whereas laminate is made of wood byproducts and resin.
For this reason, vinyl flooring is considered to perform better than laminate flooring in terms of water and heat resistance. However, when it comes to more realistic appearances to wood, it is laminate flooring that bags the gold.
b. Solid Hardwood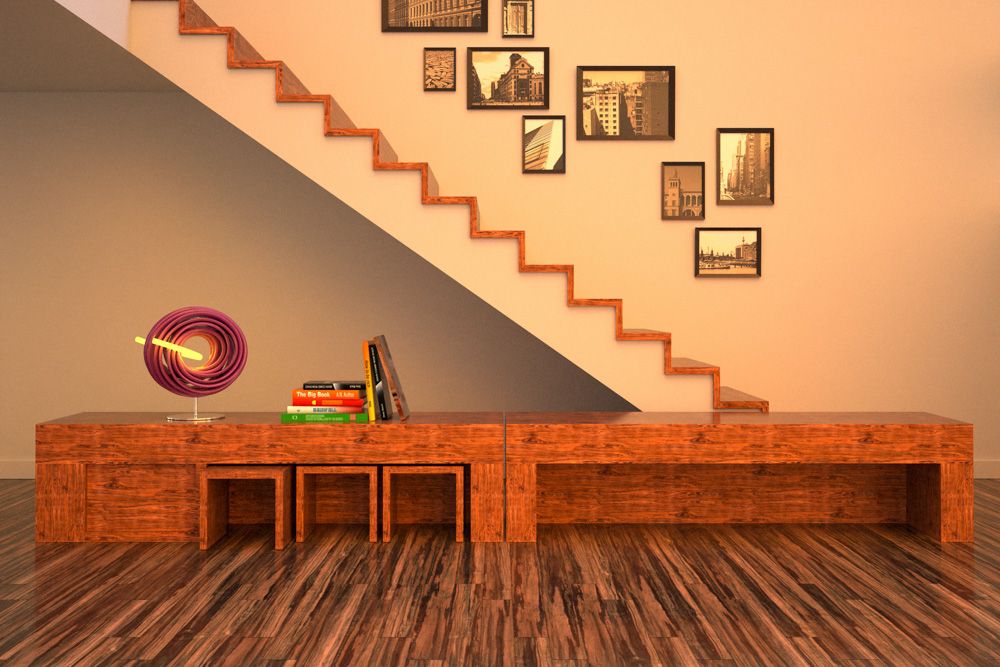 Commonly assumed to be the "real deal," solid hardwood is considered to be more expensive than laminate. However, laminate does quite a good job at simulating the look of the former.
Both these flooring options have their own set of challenges and advantages. Hardwood flooring is considered to have a better resale value, and that's because it can last a lifetime. If damaged, it can be sanded and refinished easily, too.
Laminate flooring, in comparison, is considered easier to install, can last for up to 10 years and can be easily the better option if you've pets, or if you're going for radiant heating. When it comes to heat and moisture resistance in a tropical climate like India's, it is laminate that's a clear winner over hardwood. So, choose wisely.
c. Engineered Wood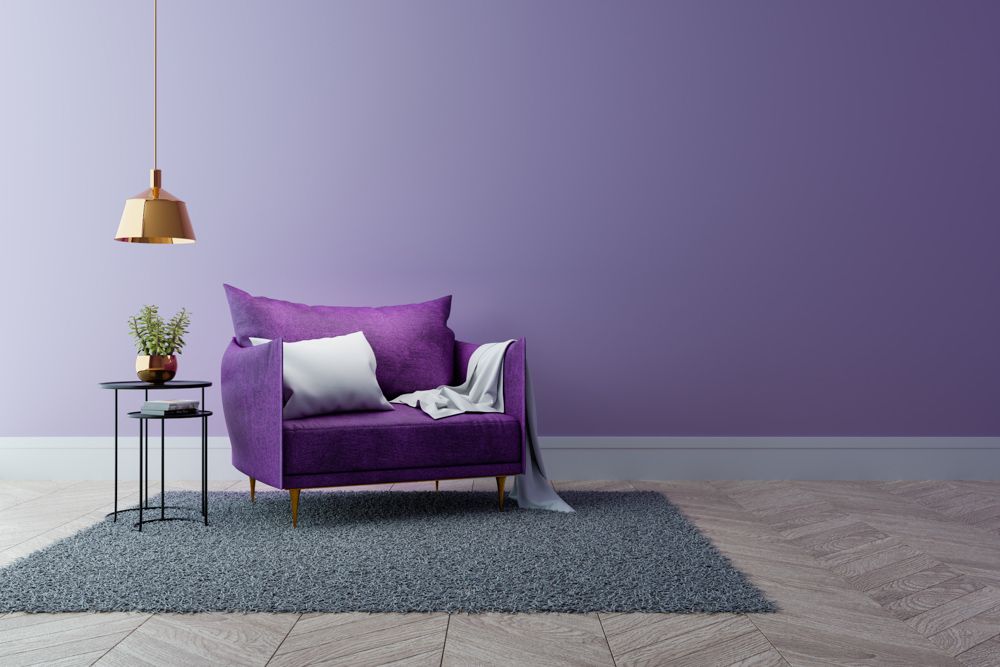 If you're looking for alternatives to solid hardwood flooring, both engineered wood and laminate flooring stand out as viable options. They are cost-effective and durable.
Engineered wood can last up to 50 years, and is more realistic as a hardwood alternative, for its top layer is made of real wood.
However, out of the two, laminate is considered easier to install than engineered wood. When it comes to cost, laminate tends to not burn a hole in your pocket. But if you're going to judge a material on lifespan and appearance, engineered wood can tend to outdo laminate, especially if the latter is not maintained well.
d. Natural Stone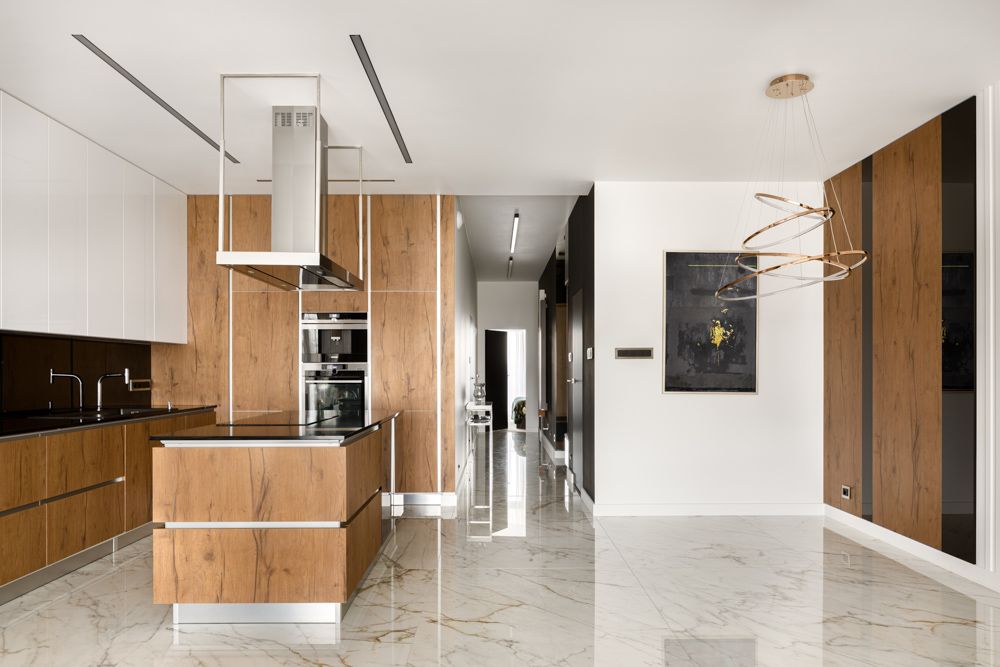 At first glance, natural stone flooring options like marble, granite and sandstone can look like the better option because they indicate a high property value in addition to scoring perfect numbers on the longevity scale.
Moreover, they can be ideal for areas that have a high footfall. However, laminate can be the best choice if you're looking for a cost-effective option that's also durable, in addition to being moisture and heat-resistant.
Natural stone can be difficult to install, maintain as well as repair. Laminate can solve all those problems for you, thus making your life easier.
Where Can Laminate Flooring Be Installed?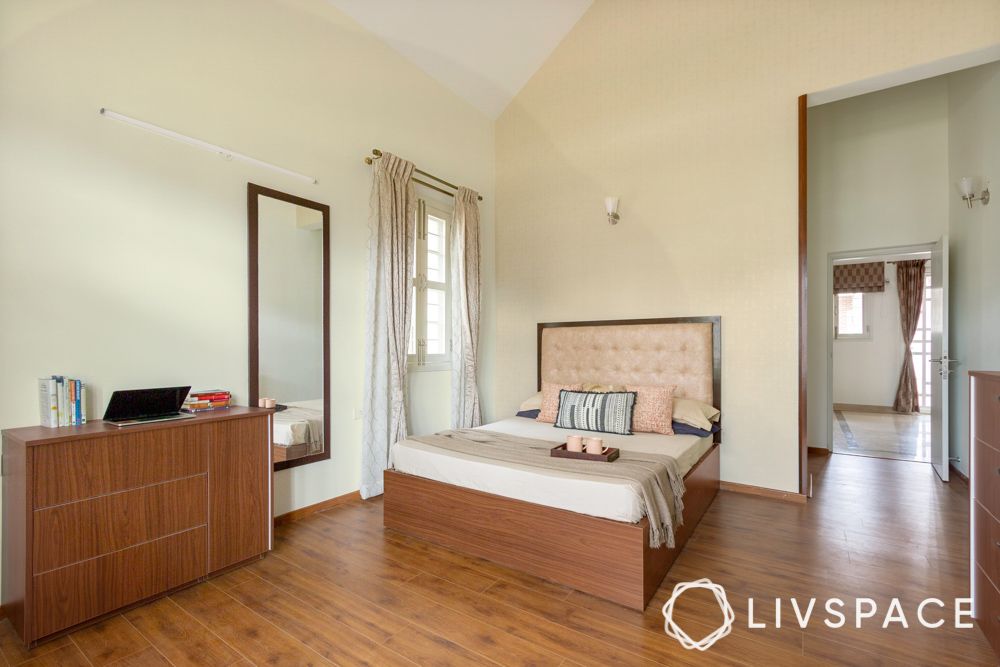 This flooring option is considered rather easy to install. It doesn't require glue and isn't too tough a material to cut. Wastage is remarkably less as compared to hardwood flooring, wherein you may have to discard pieces that do not fit into your floor plan.
Can Laminated Flooring Replace Hardwood Flooring?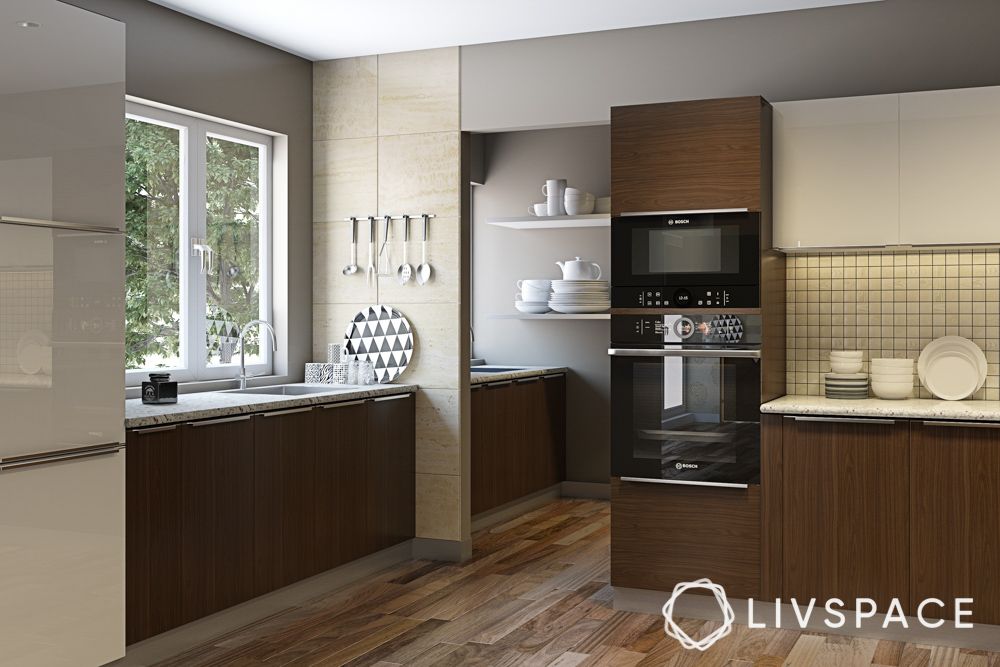 Functionally, laminated flooring is believed to work well for the elderly and children because it is not as tough as marble, granite or tiles. So if you fall, the chances of a serious injury are considered less. Moreover, laminate floors have some amount of air gap that other forms of flooring don't. Hence, they can be more springy and easier to stand on for longer periods of time. But in the interest of caution, it is best to ensure that your wood-effect tiles have an anti-skid layer.
What's the Aesthetic Value of Laminated Flooring?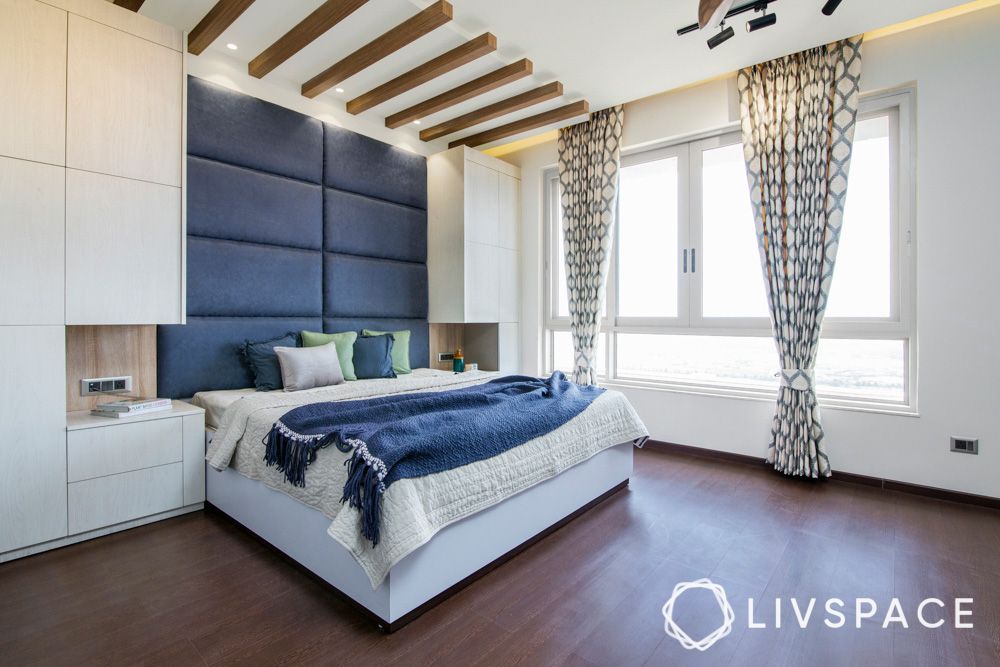 It is a well-known fact that floor lamination is an easy way to get the elegant look and feel of real hardwood flooring. From a distance, wood-effect tiles look almost like a perfect copy of hardwood flooring. But on closer inspection, its surface might not seem nearly as seamless as real hardwood.
Also Read: Which Flooring Is Best for the Kitchen? Here Are 10 Durable Kitchen Flooring Options to Consider
What's the Cost of Laminate Flooring?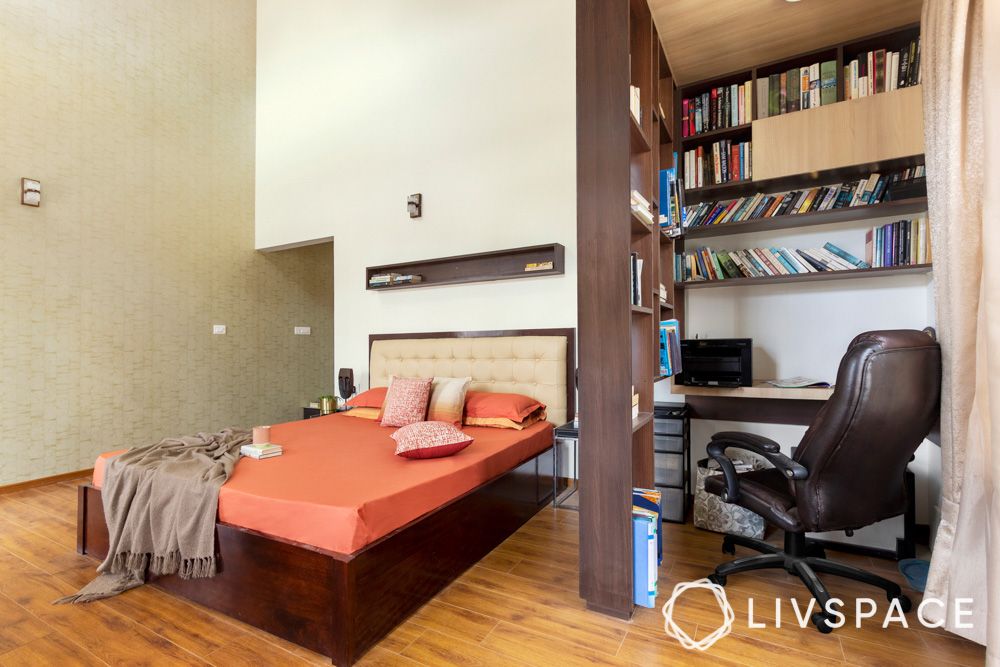 Laminate flooring is much cheaper and also more sustainable, considering it does not actually involve felling of trees. However, in case you are selling your home, laminate might not fetch you big bucks, as its valuation isn't a lot in comparison to hardwood flooring.
The cost of laminate floor tiles starts at ₹80 per sq. ft. and can go up to ₹400 per sq. ft. depending on a number of factors. Also, take into account labour charge at the time of installation, which can be around ₹40-₹50 per sq.ft. in India.
What's the Durability of Laminate Flooring?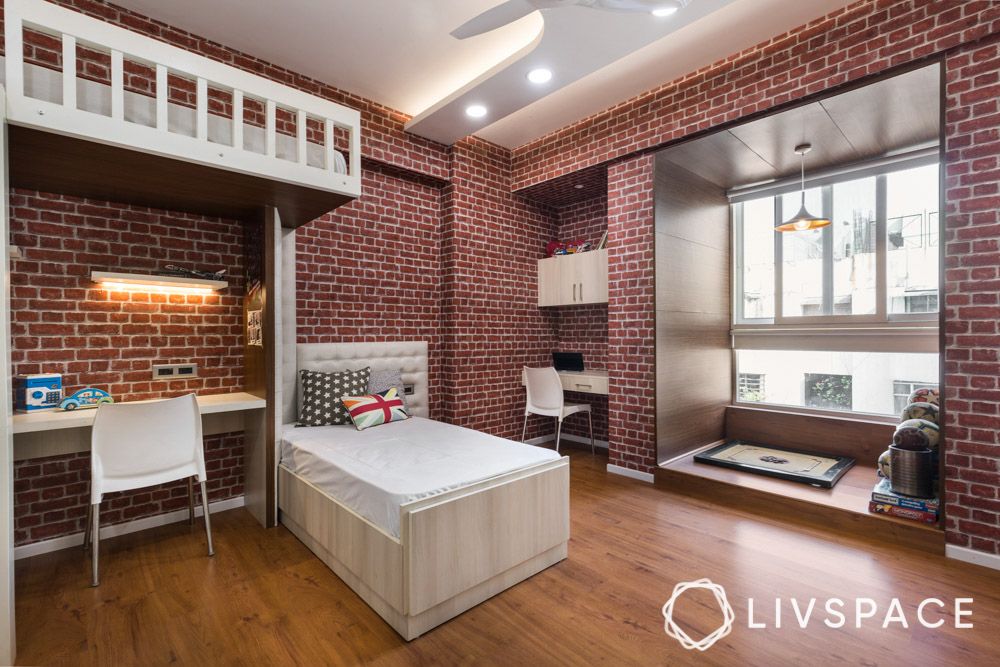 Unlike wooden flooring, laminate doesn't tend to get damaged easily. For example, it's not so prone to denting in comparison. However, on the flip side, it's harder to be fixed or retouched once it's damaged, if not taken care of well. Wooden flooring can be sanded and repaired. But laminate, once damaged, is better if it's replaced. However, given how easy it is to clean and maintain it, such scenarios are usually rare.
How to Maintain Laminated Flooring?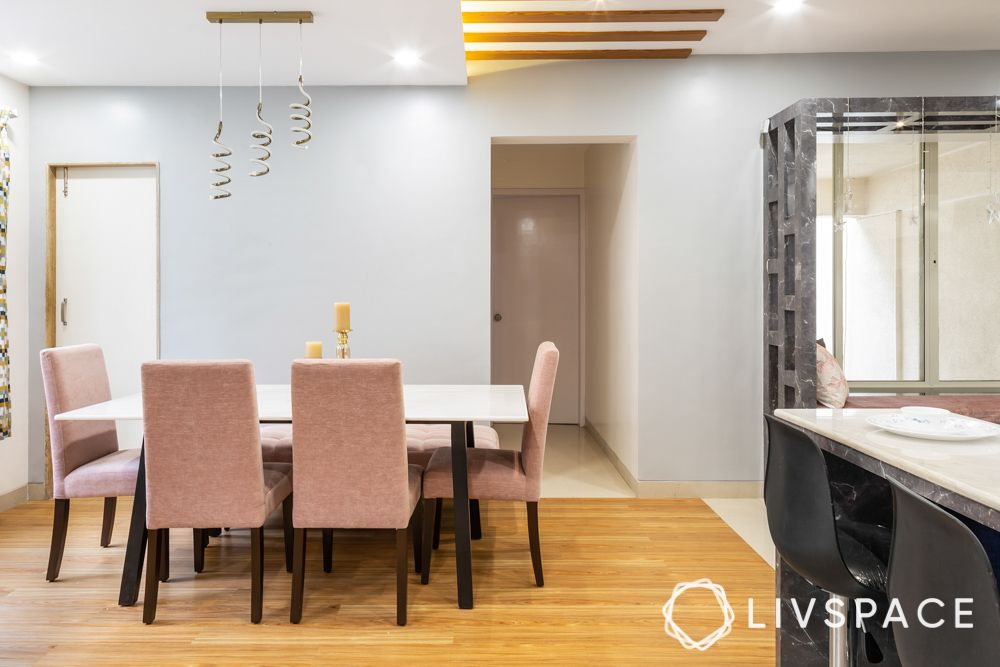 Laminate has a huge benefit compared to hardwood when it comes to moisture. It does not absorb moisture as fast or as easily as wood does. Hence, its maintenance is much easier. Also, laminate tends to not get stained easily. And if it does, all you have to do is wipe it with a wet cloth.
Conclusion: Is Laminated Flooring the Best Choice for You?
We've listed the pros and cons for you, considering the types of flooring options available in India. Even though some of the best laminate flooring can last three times as long, it might not last as long as the real wood options, but it may still fit into your budget and lifestyle better. Additionally, when compared to some of the best vinyl plank flooring, it can prove to be a more cosy, realistic and eco-friendly option.
Here are some tips to choose a laminate:
How Can Livspace Help You?
We hope you found our ideas useful! If you are in search of the best place to get stunning interiors, then look no further. Book an online consultation with Livspace today. Wondering how our customers feel about working with Livspace? You can check out the Livspace reviews here!