Tired of looking at your worn-out, ancient mosaic tiles? Given the amount of wear and tear your flooring sees every day, it may need replacing from time to time. Re-flooring is also a great opportunity to change up the look of your rooms. Here's a handy checklist on flooring replacement tips:
Flooring Replacement Tips #1: Appropriate Materials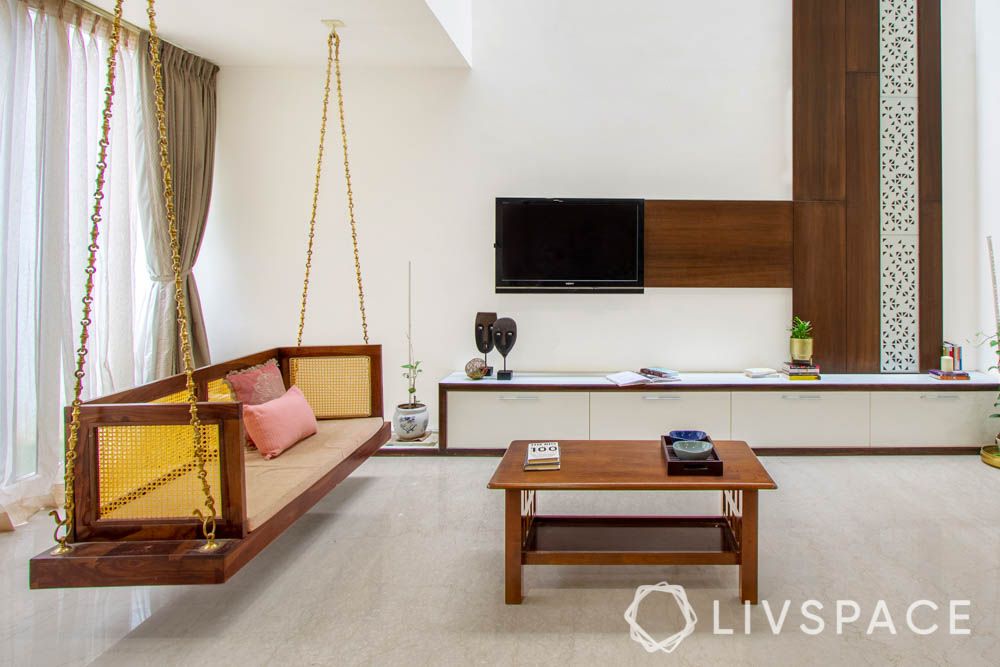 The choice of flooring depends on aesthetics, personal preferences, practical considerations and budget specifics. There are some choices which are more practical for certain spaces like vitrified tiles for a kitchen or ceramic, marble and granite for your bathroom.
Engineered wood flooring, though more expensive, is an aesthetic choice preferred by many. Laminated flooring is a durable and cost-effective option for living rooms and bedrooms. You can also opt for patterned terrazzo tiles or even a beautifully rustic red oxide floor.
Flooring Replacement Tips #2: Measure the Area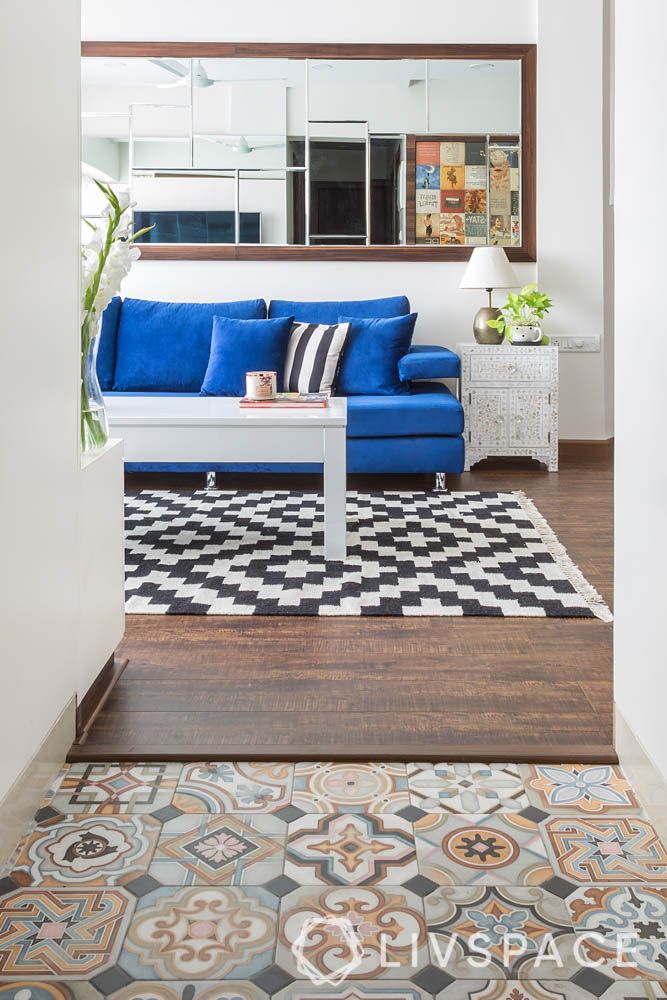 It is essential to get an accurate measurement of your room since flooring costs are calculated per square foot. Apart from the cost of the floor tiles, slabs or boards, also account for costs of other materials such as cement, sandpaper etc in your budget. If the lower layer of flooring needs to be removed or levelled, you'll need to factor in renovation costs as well.
Flooring Replacement Tips #3: Plan the Transitions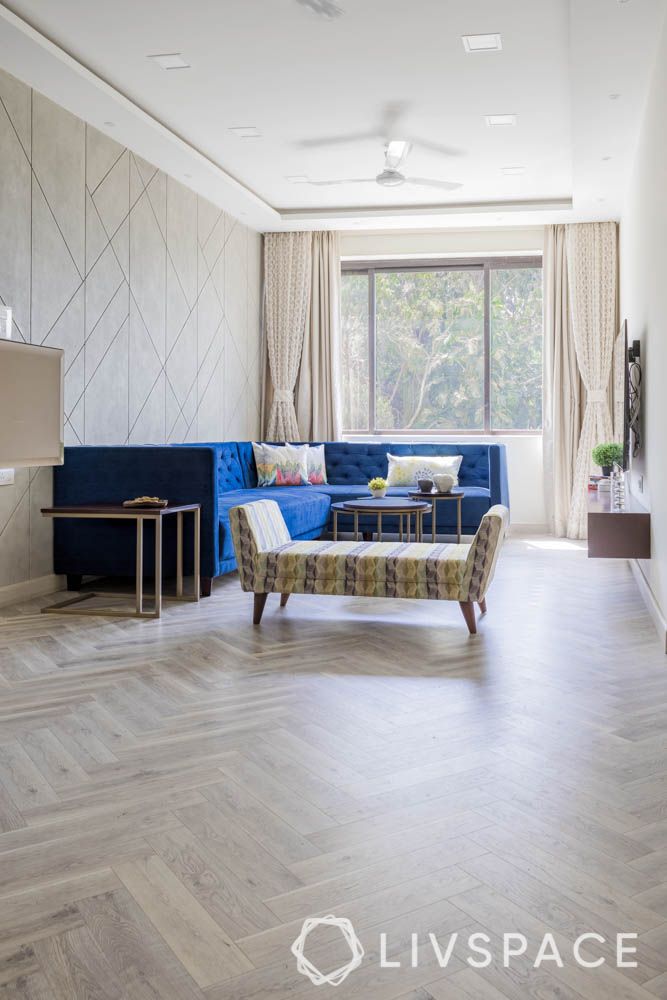 Draw up a plan of how the tiles will be laid out onto your floor with exact measurements. If you're flooring more than one room, plan how the boards or tiles will transition from one space to another.
Certain corners will require the use of half tiles. Plan the layout in such a way that the cut tiles or slabs are positioned in the most aesthetically pleasing manner. If you're using hardwood or laminate flooring, it is always better to have the grains running parallel to the longest dimension of the room for visual harmony.

Flooring Replacement Tips #4: Factor in Wastage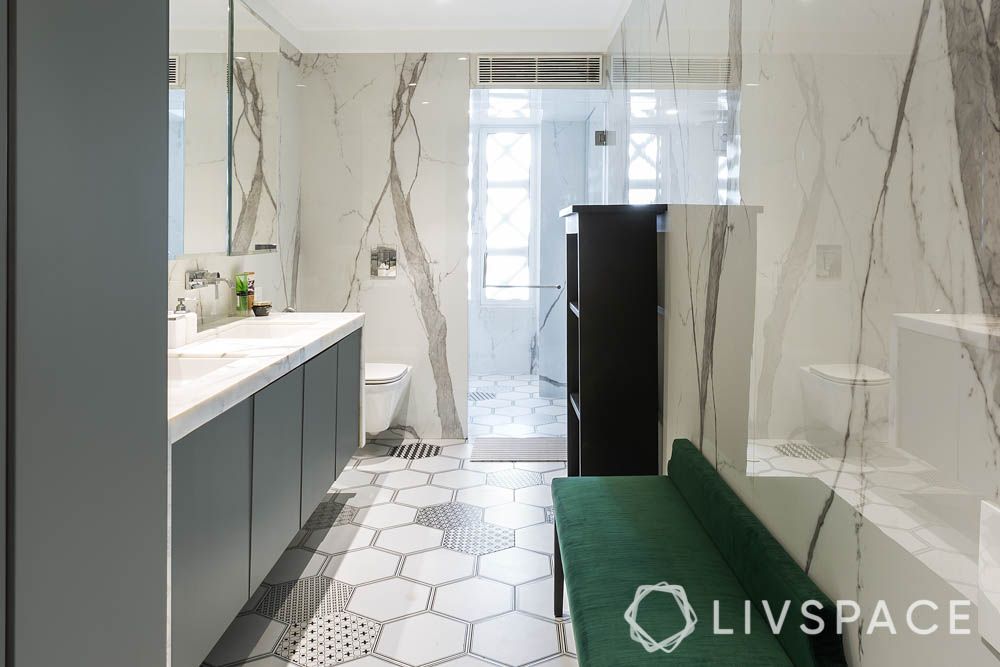 Whether you're doing it yourself or hiring contractors for the job, it's always best to check your the quantity and quality of your flooring material before starting the project. Check sizes, finishes and colors as well.
This will prevent unnecessary delays at a later stage if you run out of material, as you can always expect some wastage.
Flooring Replacement Tips #5: Prepare Your Room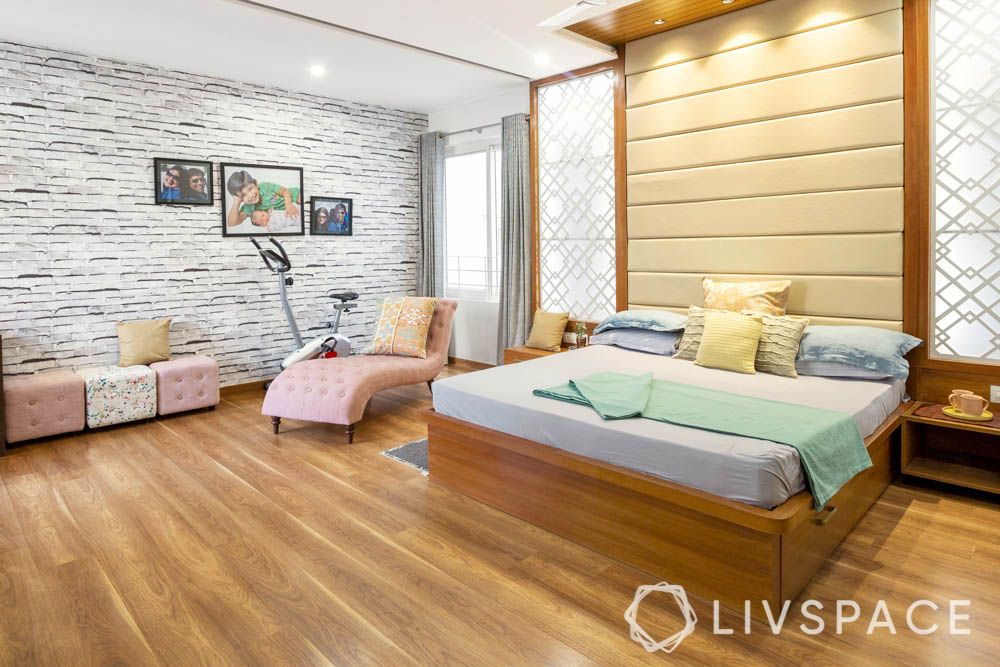 Clear all your furniture from the area and store it somewhere else. If you're removing the existing flooring or installing vitrified or marble tiles, you can expect a lot of noise and heaps of dust. If you have young children or asthma patients at home, you'll need to make arrangements for them. Some people prefer to move away temporarily while their flooring is being replaced.
Flooring Replacement Tips #6: Work in Phases
Dividing your project into phases lets you plan better and also take a break from the chaos. For example, if you have a two storey house, you can consider doing one level at a time
Doing it this way will minimise the disruption to your day to day life — you can move your furniture to a different level and you can plan your work for the next level when your budget permits.
Flooring Replacement Tips #7: Protect New Flooring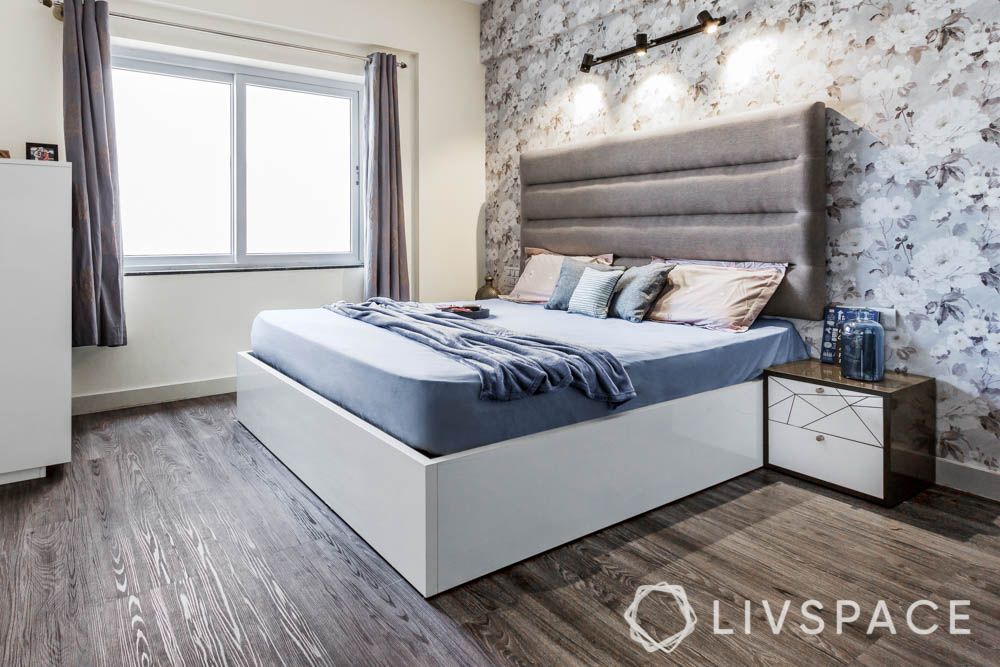 Once your new flooring has been installed be sure to use surface protective coverings before moving your furniture back in. This will help avoid scratches and other damage. If you're painting your walls or installing cabinets, use plastic or paper sheets to prevent dust and splashes. You may prefer to do paint jobs before re-flooring with a quick touch up afterwards to clear up any smudges.
Be sure to care for your new flooring with regular dusting and cleaning. A well-maintained floor goes a long way in improving the look of any space, whether you choose to dress it up with rugs or leave it bare in all its brand-squeaky-new glory.
Now that you know how to replace your flooring at home, find out What Flooring is in Vogue This Year?
Send us your thoughts and suggestions.