Flooring sets the base for what your home looks like. Unlike popular belief, it does matter what type of flooring you have to get a beautiful home. Yet, we find ourselves at a crossroads while deciding between tiles vs wooden flooring. It is not just about aesthetics but the functionality and feasibility that affects this decision. Here are some key differences which can help you in making an informed choice.
Wooden Flooring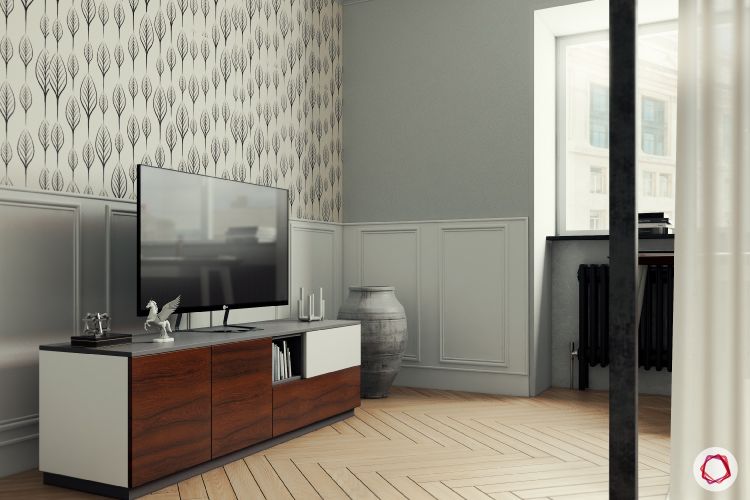 Whether it is hardwood, laminate or even bamboo, wooden flooring adds a warm and luxurious touch to your interiors. Here we focus on laminate flooring as it is the most-used option in India. Laminate flooring is cost-effective and is available from ₹100 onwards per sq. ft.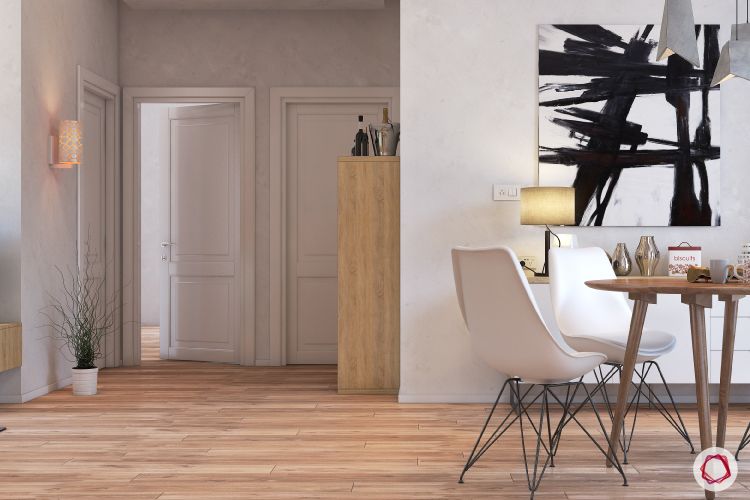 Aesthetics
Aesthetics play a vital role when choosing between tiles vs wooden flooring. Along with the rich finish, wood flooring also adds to the warmth of the room. So if you want a cosy and comfortable vibe, be sure to give — at least your bedroom — a wooden flooring.
Installation
Laminate planks have tongue and groove joints, which can be fixed easily. However, make sure the floor is even before you lay them down. Also, keep necessary gaps as wood tends to expand due to heat.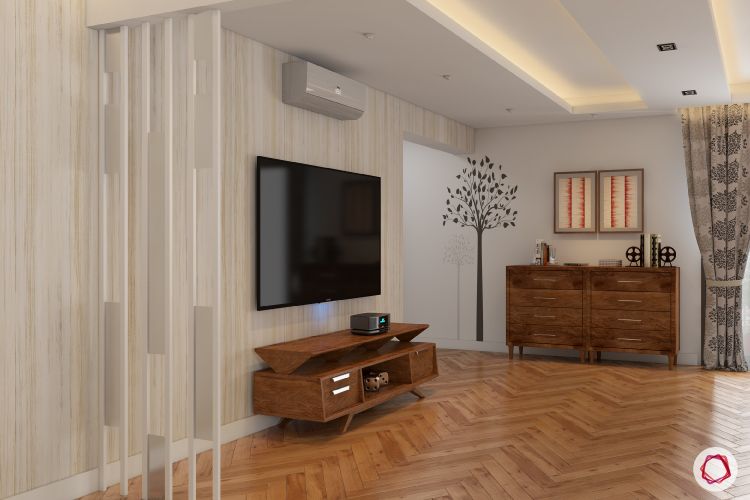 Maintenance
Although laminate flooring is also durable, the maintenance is high as it is susceptible to damage by water. Use a slightly damp mop for cleaning but in case there is any spill, be sure to vacuum it as soon as possible. Don't drag any furniture over it as it is prone to scratches.
Great for
Adding warmth to your feet in cool temperatures and for homes with elderly folk, as it is slip-resistant.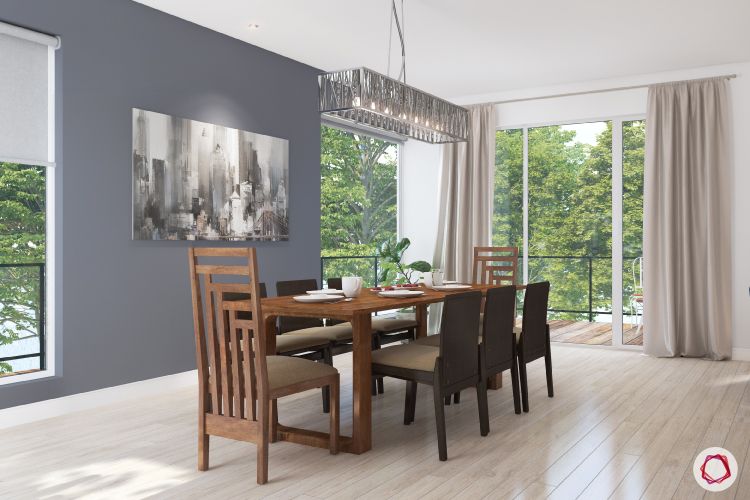 Pros & Cons
| | |
| --- | --- |
| Pros | Cons |
| Classy and perfect for cold weather | Prone to scratches |
| Adds a warm vibe | Not water or moisture-resistant |
| Slip-resistant | Requires regular cleaning |
Tiled Flooring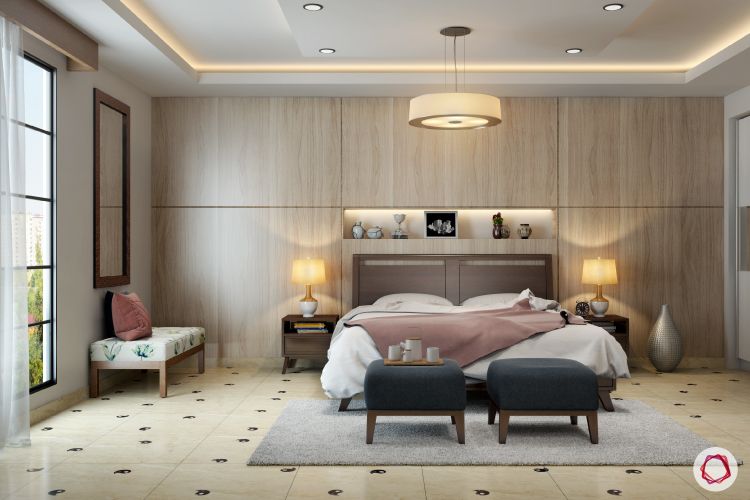 Although tiles have a lot of varieties, we'll stick to the two most popular options — ceramic and vitrified — for now. These tiles are made of fireclay or quartz and glazed at high temperatures. They are available in both shiny and rough textures, to suit varied requirements. Tile prices depend on their colour, pattern and type but they are available as low as ₹60 onwards per sq. ft.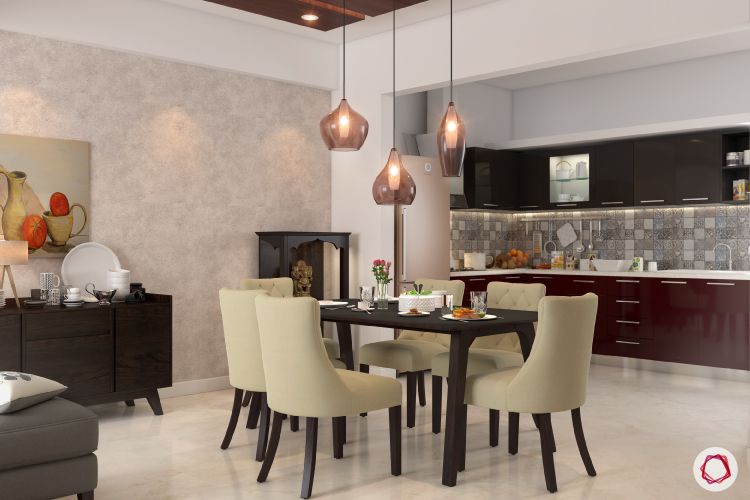 Aesthetics
Available in many colours, patterns and styles, tile flooring is the trending option for flooring. Whether you want the tile to add to the ambience or provide a striking contrast, you have plenty of options to pick from.
Installation
Tiles are laid on the base coat with cement mortar and the joints are filled with white cement. In case you already have a cement flooring, the tiles can be installed on that using an adhesive.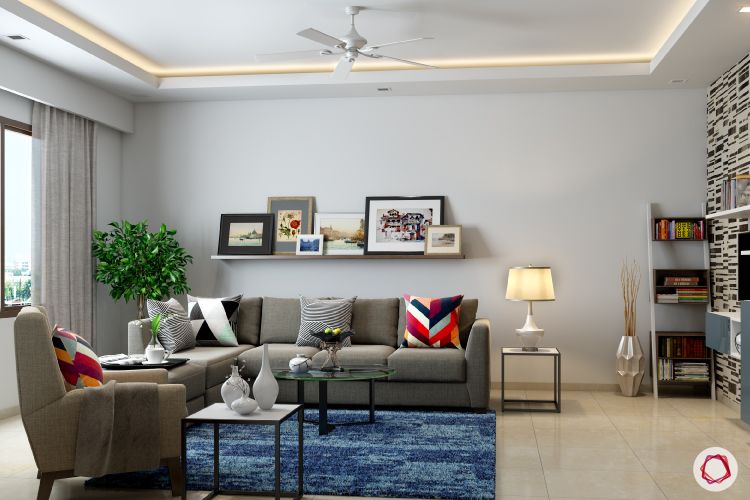 Maintenance
If your tiles are installed properly, you won't have to worry about them for a long time. Regular dusting and cleaning are extremely easy with this flooring.
Great for
All homes especially in humid and tropical regions to cool the feet. They are also great in case you have pets.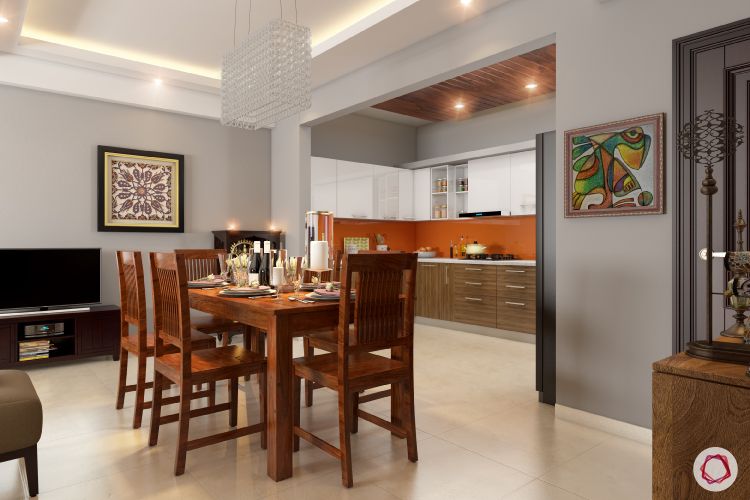 Pros & Cons
| | |
| --- | --- |
| Pros | Cons |
| Durable | Can be slippery |
| Multiple variants available | |
| Easy to clean and maintain | |
The type of flooring you end up choosing is mostly based on comfort and preferences. So choose the right flooring for your home, because it adds to the overall aesthetic of your room without drawing too much attention to itself. For more options on flooring, read this article.
Check out Livspace's installation process:
How Can Livspace Help You?
We hope you found our ideas useful! If you want your home to be just as beautiful, then look no further. Book an online consultation with Livspace today. Delivering safe home interiors has been our No. 1 priority. Click here to find out how interiors are being delivered following all safety protocols.
Write to us at editor@livspace.com