When someone visits your house, the first three things they notice are the walls, the ceiling and the flooring of your home. These form the holy trinity of your interior design. However, even though the floor is the foundation upon which your entire house is built, not a lot of attention is given to the flooring design or the material. If you're looking to build a beautiful home, selecting the right floor material is crucial. And this is where granite flooring comes in.
What Is Granite Flooring?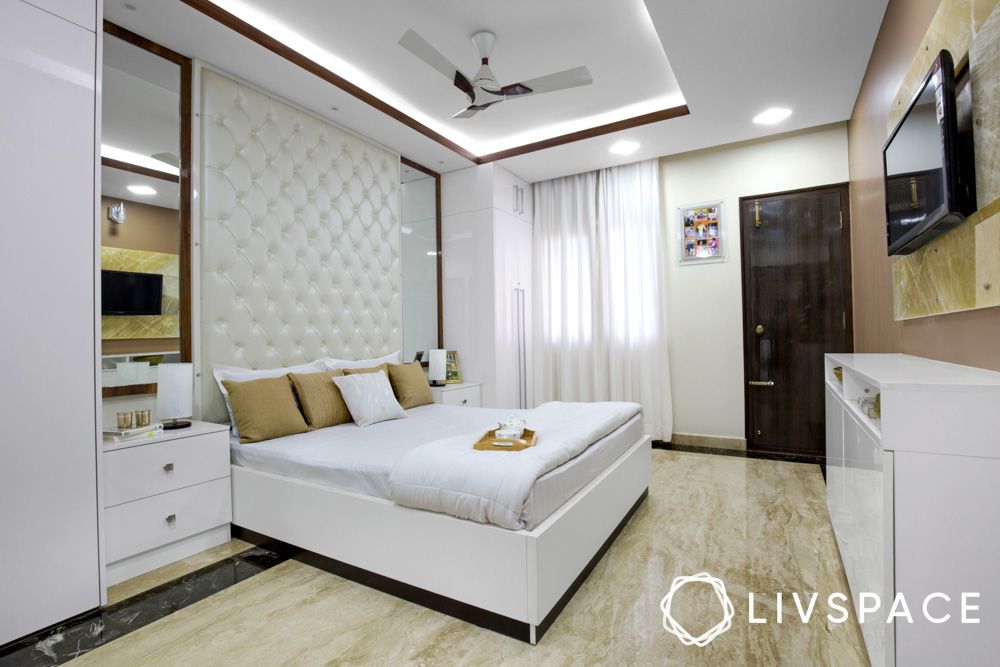 Granite is a type of igneous rock that's formed under the surface of the Earth due to the slow crystallisation of magma. These tiles are mainly made up of quartz and feldspar. These are a naturally formed rocks that have a grainy texture and come in multiple colours.
Also Read: 3 Simple Steps That Help You Choose The Best Flooring Option
What Are the Different Types of Granite for Flooring?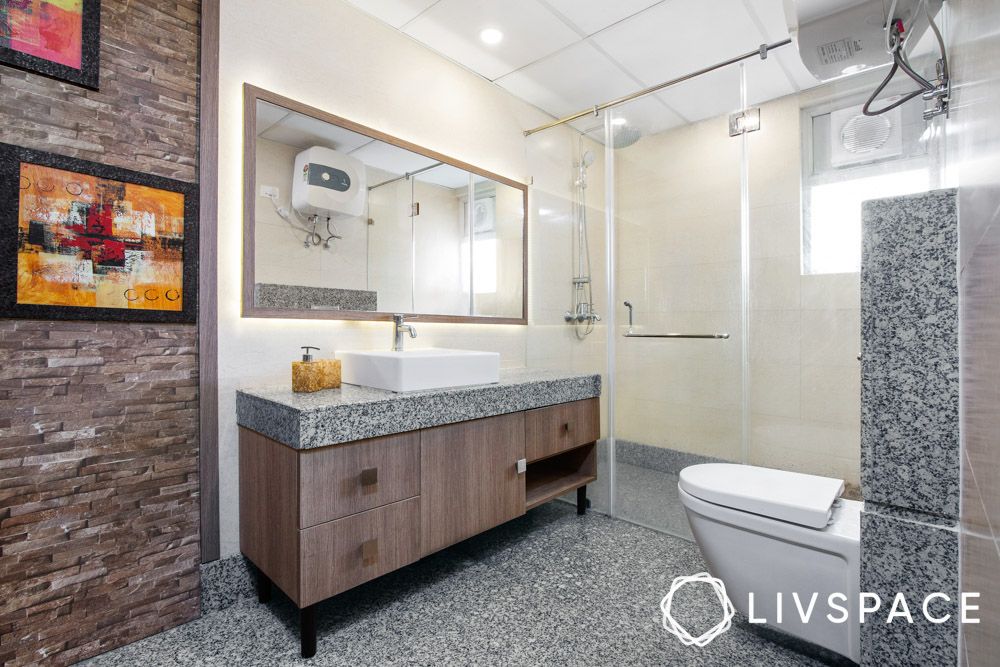 If you think that floor designs are boring due to the lack of variety, granite has you in for a treat! When it comes to types of granite flooring, you'll find numerous options. Some of the main granite for house flooring options are:
Black Granites
Jet Black
Telephonic Black
Black Galaxy
Black Pearl
Steel Grey
White Granites
Pea White
Imperial White
Sadarahalli
Kashmir White
Red Granites
New Imperial Red
Magma Red
Ruby Red
Chima Pink
Brown Granites
Desert Brown
Baltic Brown
Paradiso
Tan Brown
Kashmir Gold
What Are Polished Granite Floor Tiles?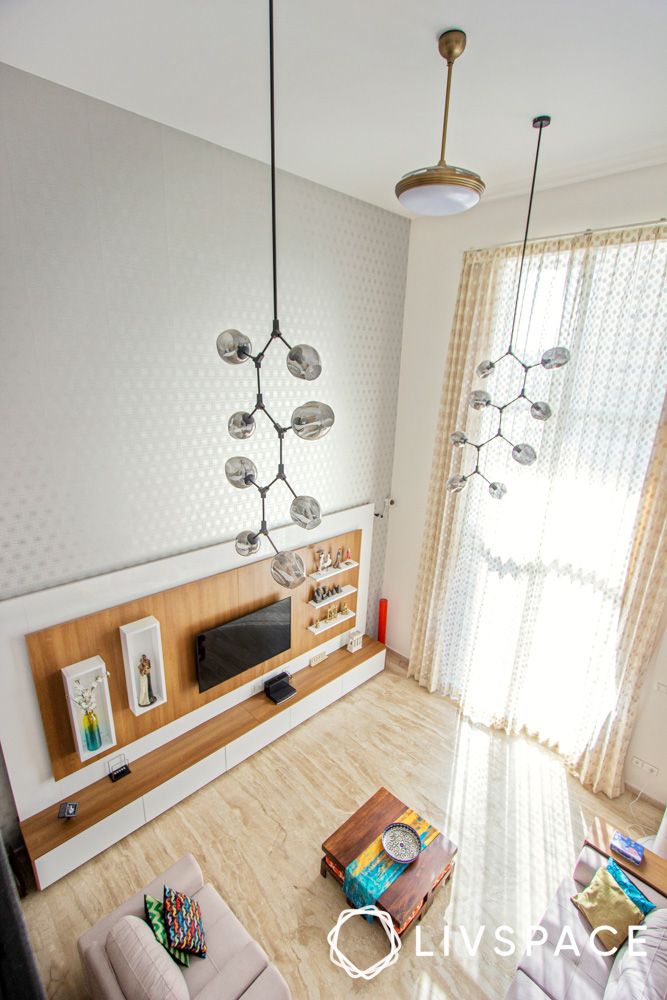 Granite is a type of stone that is formed naturally. As such, it has a rough texture and doesn't come with a natural shine. To achieve a seamless and appealing look, granite needs to be polished, and that is known as polished granite.
Wondering how much the interior design of your home will cost you? Find out with our full home interior cost calculator.
What Are the Different Types of Granite Floor Finishes?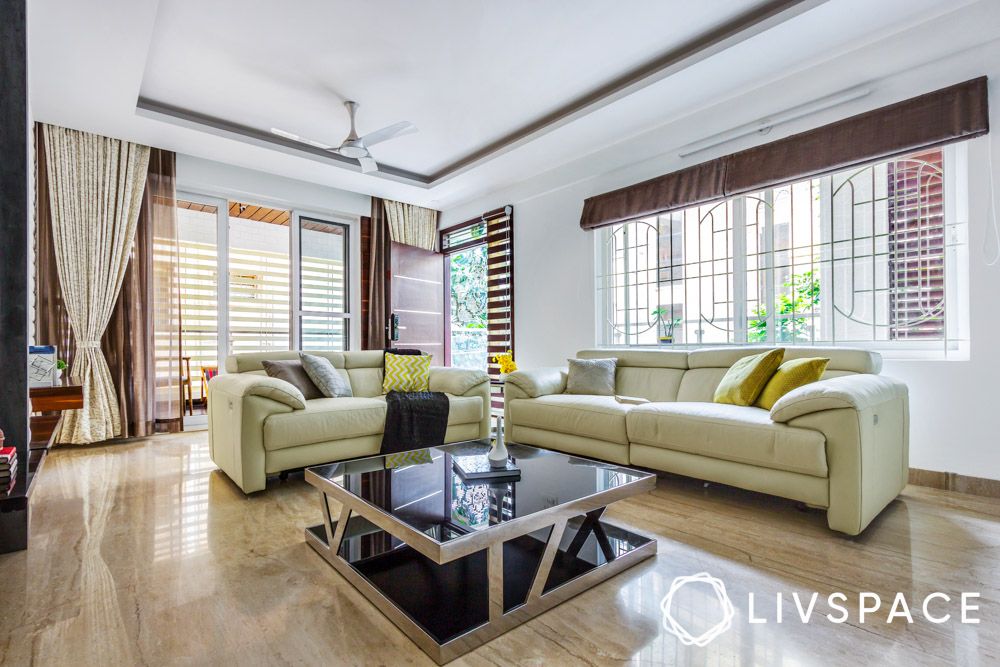 Apart from types of granite, there are also multiple finishes you can choose from. These include:
Glossy Shine
Leather
Flamed
Brushed
Brushed Hammer
Honed
Lapotra
Uses of Granite Flooring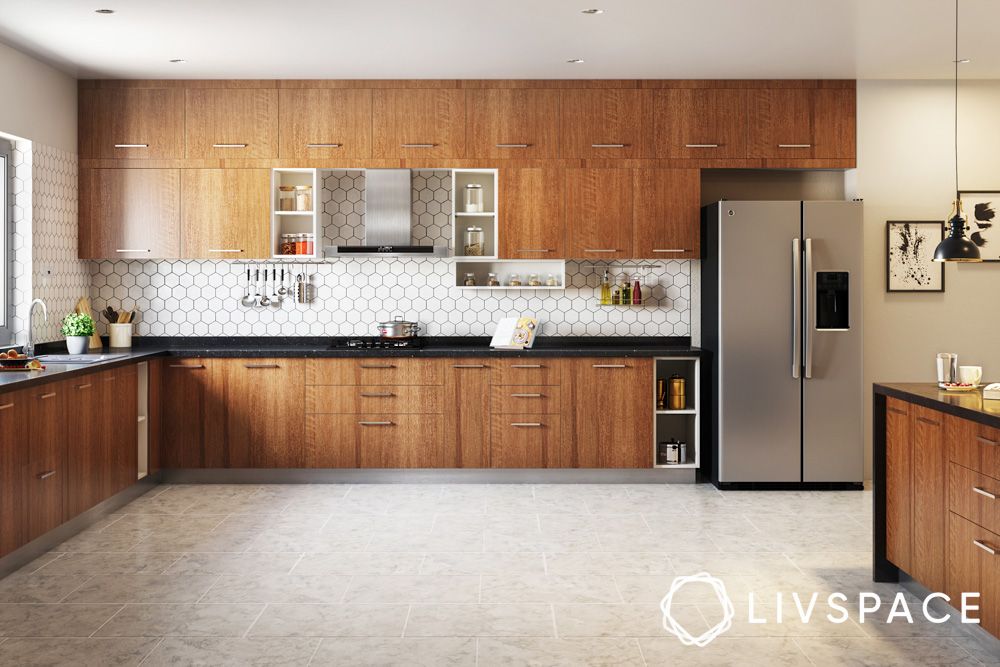 There are different ways you can use granite, like flooring and countertops. Here are some of the uses of granite in interior design:
Flooring
Countertops
Backsplash
Basins
Shelves
Is Granite Better Than Tiles?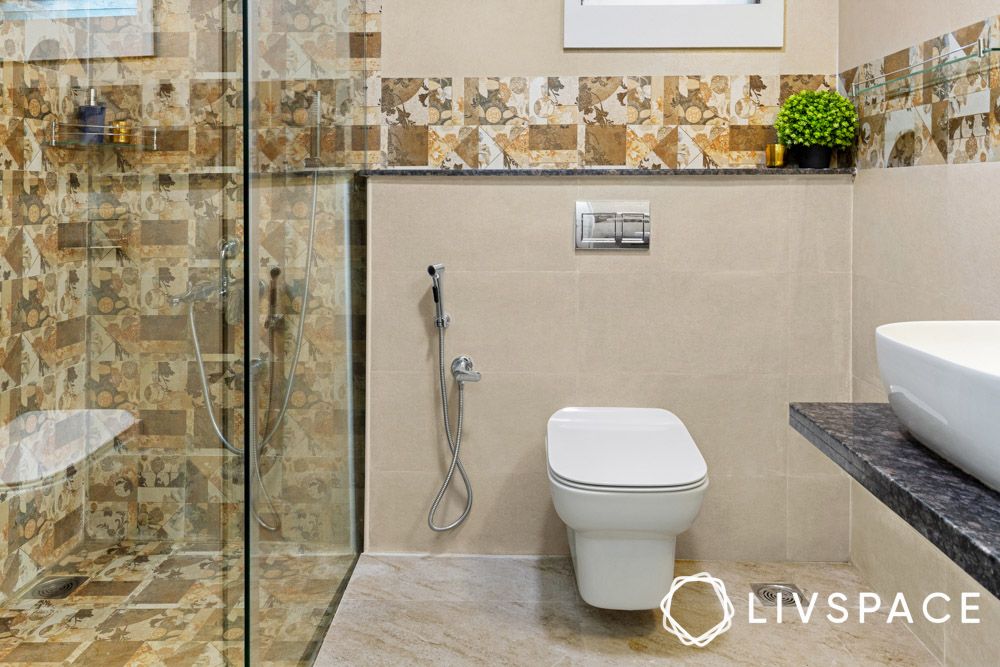 Yes, granite flooring is better than tiles. Here are some of the reasons why:
It's durable and can sustain wear and tear
Granite is a type of hypoallergenic flooring option, which means that it's resistant to allergens
It can be polished for a smooth and shiny finish
Granite vs Marble
Factor
Granite
Marble
Appearance
Dense grain composition;
Intense in colours
and veins
Homogeneous surface;
Thin veins
Durability
Superior hardness;
Durable enough for
countertops and floors
Less durable as
compared to granite
Maintenance
Non-porous and
scratch-resistant;
Requires less maintenance
More maintenance
Cost
Less expensive
More expensive
Also Read: Marble vs Granite: The Ultimate Guide to Help You Choose the Right Material
Price of Granite Tiles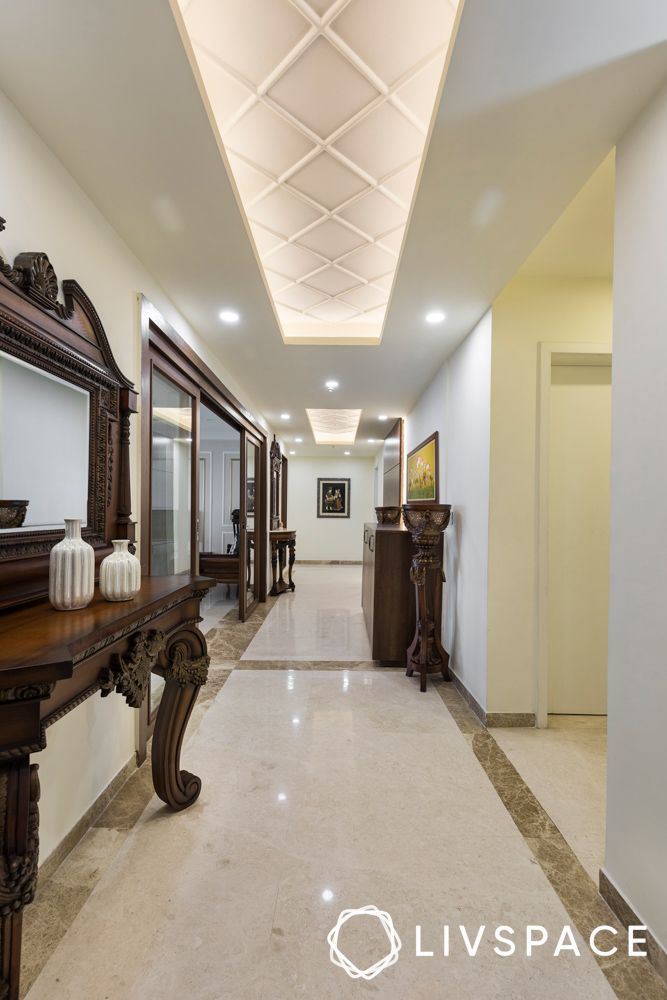 The price of granite flooring is ₹120 to ₹450 per sq. ft. However, the actual granite tiles cost will depend upon multiple factors like type, finish, size of your home, labour costs, design and more.
How Can Livspace Help You?
At Livspace, we use branded materials that go through 146 quality checks. If you want beautiful granite flooring for your home, then look no further. Book an online consultation with Livspace today.
Have any thoughts or suggestions you'd like to share with us? We're all ears! Drop us a line at editor@livspace.com.
Disclaimer: All contents of the story are specific to the time of publication. Mentions of costs, budget, materials, finishes, and products from the Livspace catalogue can vary with reference to current rates. Talk to our designer for more details on pricing and availability.