Are you feeling isolated and cut off from family and friends with new Covid-19 restrictions being put in place yet again? Calling friends and family over to your house can be a huge respite from the grim situation around us. Even though there is a cap on that, you can still hold small get-togethers at home if you adhere to the rules. And there is nothing like the right dining table set to gather around and chat with friends and family you invite over. What's more, extendable tables are space-efficient as well. We have chosen the best IKEA dining table sets from our catalogue to narrow down your search. Check them out.
#1: Melltorp dining table in white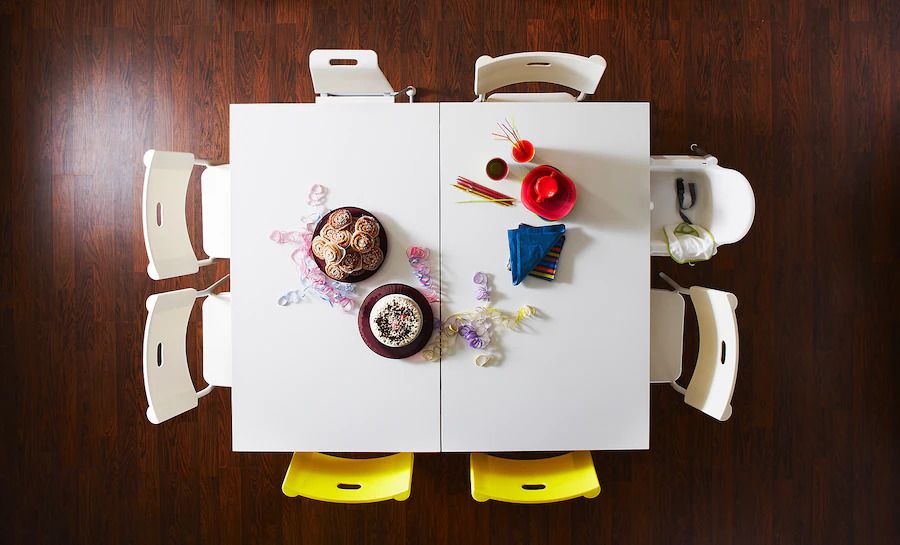 If you are someone who is looking for strength and durability in your dining table set, then you should check out this Melltrop dining table from the house of IKEA. This is ideal for lovers of minimalism but can blend with other design styles equally well. The metal frame of this table makes it very sturdy and the melamine surface is stain- and scratch-resistant. You can create a bigger table by placing two or more tables next to each other. With this piece, you do not have to worry about staining and bumps when you invite kids over.
This table is available for $69. Buy it here.
#2: Drop-leaf table made from bamboo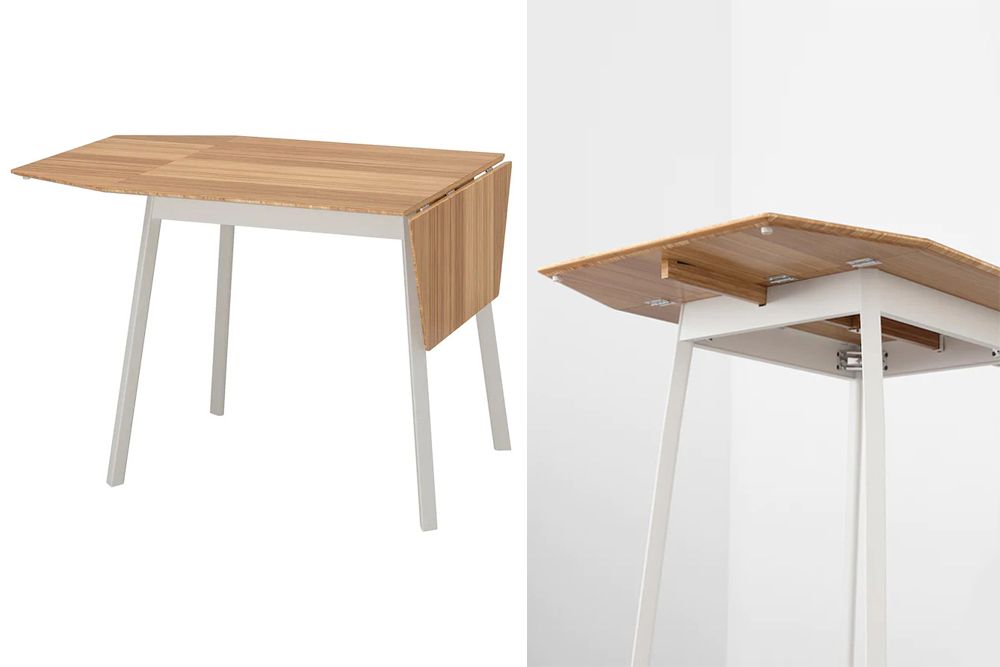 This table is just what you need, especially if the space is limited. The e table's small, clean dimensions make it easy to furnish. This dining table is made of bamboo, which is a durable and stable hardwood with a uniform texture. So you can be assured that it will be unaffected by liquid spillage, food stains, oil, heat and scratches. As the name suggests, one side of the table drops down to mimic a folded leaf. This ensures that you have a bigger table when you have friends over and can fold it down and save space otherwise.
This dining table is priced at $299. Buy it here.
#3: Strandtorp dining table set with chairs
If you are looking for a quick fix to get more seating in your dining room when you have friends and family over, this table is ideal for you. One person can quickly and smoothly extend the table before the guests arrive. The seamless design ensures that the surface remains smooth when not extended. Since the legs of this table are strategically placed in the extreme corners, you can easily place chairs under it and save space.
This table is available for $989. Buy it here.
#4: Ekedalen dining table set with 6 chairs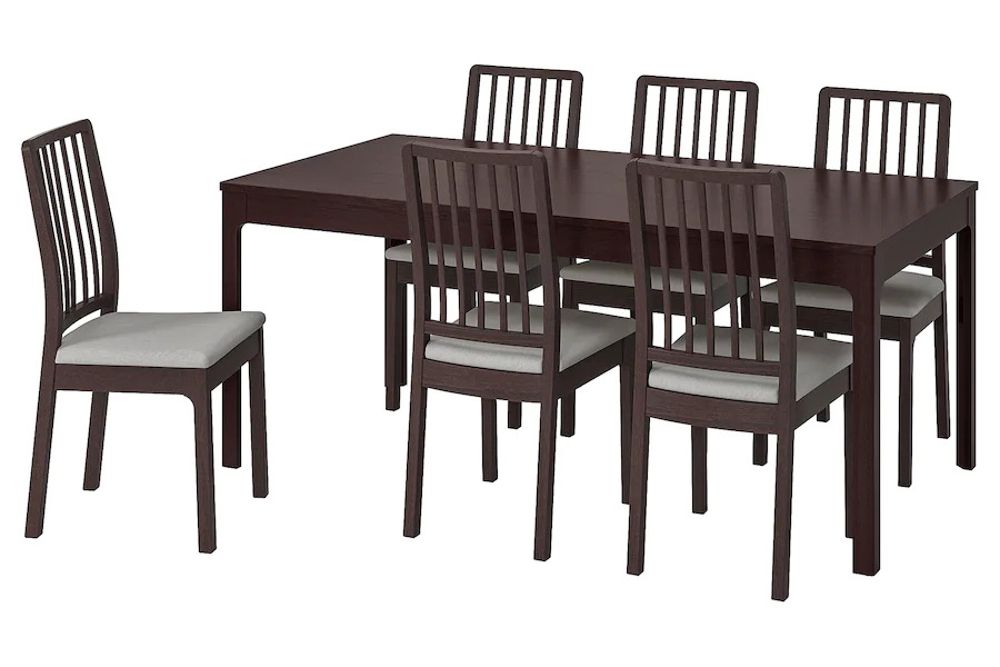 If you have space for a big dining table and you don't need to pick extendable options, you can opt for this 6-seater wooden dining table set from IKEA. Every table from this series is unique, with varying grain patterns and natural colour. You can easily combine this table with other chairs and benches from this range as well. For everyone who loves warm wooden finishes, this dining table set makes for the perfect piece.
Buy this table for $799, here.
#5: Light bamboo dining table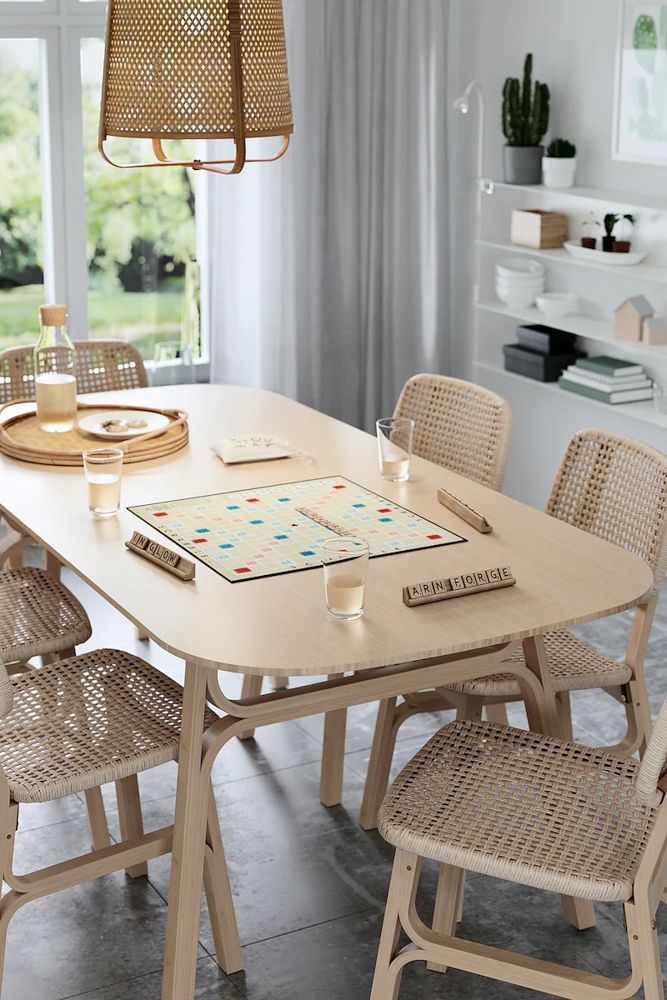 Hard-wearing bamboo makes this table light and versatile. This 4-seater can easily accommodate 2 more people on the shorter side of the table, since the legs do not come in the way. Another great feature of this dining table are the rounded corners, which are great when children are around. It is very easy to clean and maintain.
This table is available for $399. Buy it here.
#6: Skogsta acacia dining table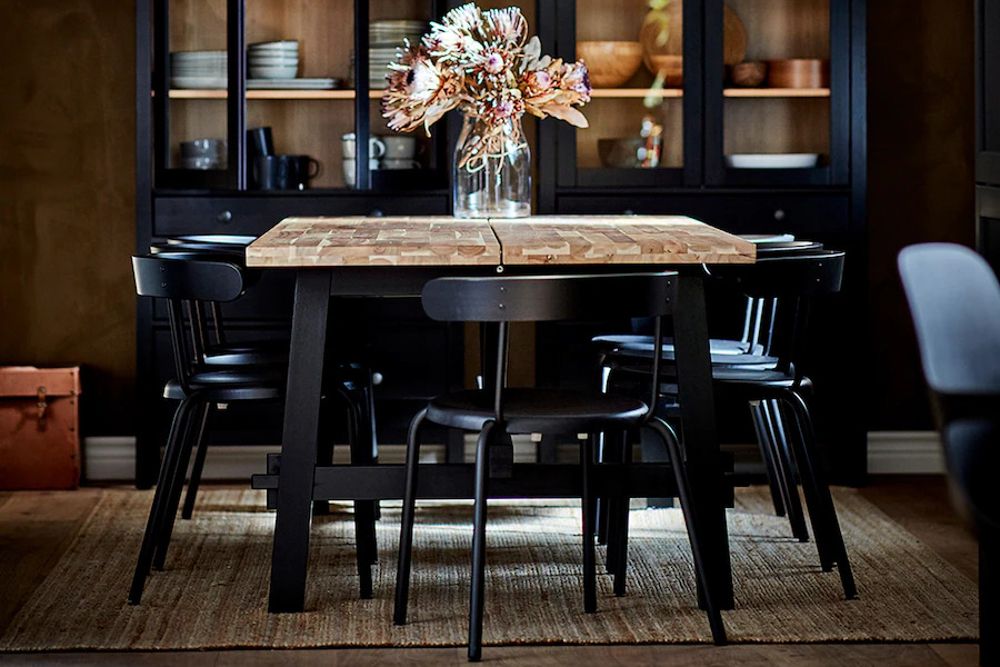 Acacia wood has a rich brown colour and distinctive grain pattern. It is highly durable and resistant to scratches and water, which makes it ideal for heavy use. Acacia slightly darkens with age. For increased stability, re-tighten the screws about two weeks after assembly and when necessary. This table can seat up to 8 people at a time.
This table can be bought for $799, here.
How Can Livspace Help You?
We hope you loved this collection of dining table sets. If you want the perfect solution for your intimate get-togethers at home, then look no further. Book an online consultation with Livspace today. Delivering safe home interiors has been, and continues to be, our No. 1 priority. Click here to find out how interiors are being delivered following all safety protocols.
Want to see how your home can be designed with furniture from IKEA? Check this out: What is the Best Way to Design a 3Gen Flat with Furniture from IKEA?
Send in your comments & suggestions to editor.sg@livspace.com.