Your bedroom is the most intimate space in your home. It's where you allow yourself to be vulnerable; a place where you change clothes, be yourself or sleep all night with your thoughts. It's no surprise then that your choice of bedroom aesthetic reveals a lot about your personality! Since every bedroom design can tell your story, let's find out what your bedroom personality is!
P.S. We'll also include some suggestions which might come in handy for you if you want to design a bedroom according to your personality.
1. If You Have an Artsy Decor, You Have The Bedroom Personality of a DREAMER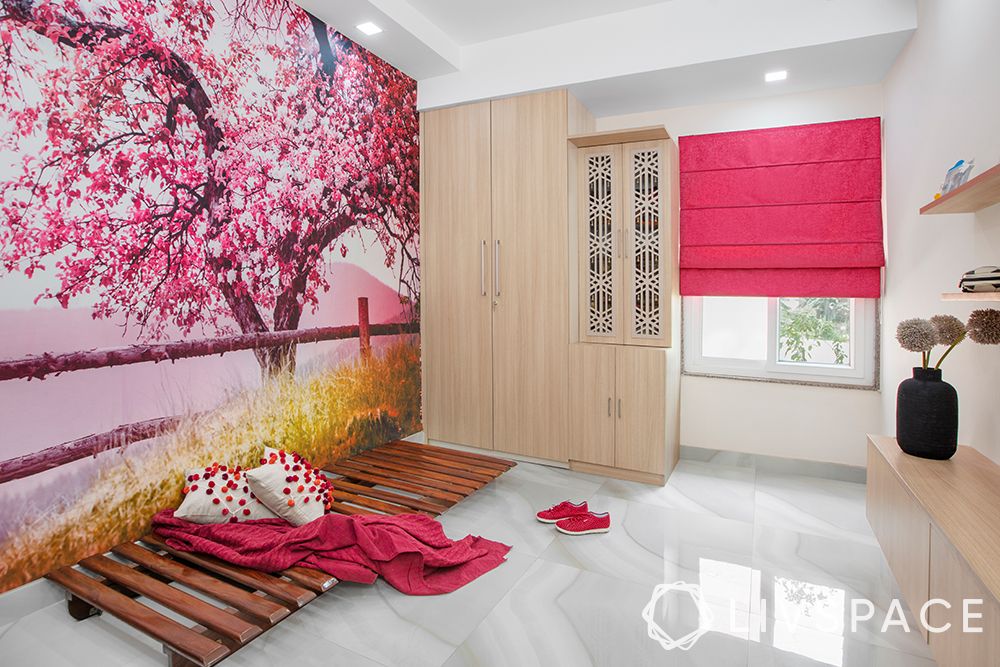 Do you enjoy fantasising about all the amazing things that the world has to offer? Do you prefer to reflect on yourself and others, or do you prefer to let your imagination run wild? People with an artistic or dreamy soul may find that their personality styles are better suited to a space that not only welcomes but also inspires their inner creativity!
Tapestries, florals, flowy fabrics, and beloved items are all great ways to express your dreamy bedroom personality. You might enjoy exhibiting pop culture relics or plastering your walls with posters; whatever you do, it's a visual representation of your character. The best part about having a creative soul is that you can actually personalise any bed or piece of furniture. Bright and strong colours, which most people tend to avoid, can be enthusiastically embraced, only adding to your dream-like attitude!
ALSO READ: 10 Bedroom Design Ideas you Would Want to Save for Inspiration
2. If You Have a Minimalist Bedroom, You Might Be a CALM-MINDED INTROVERT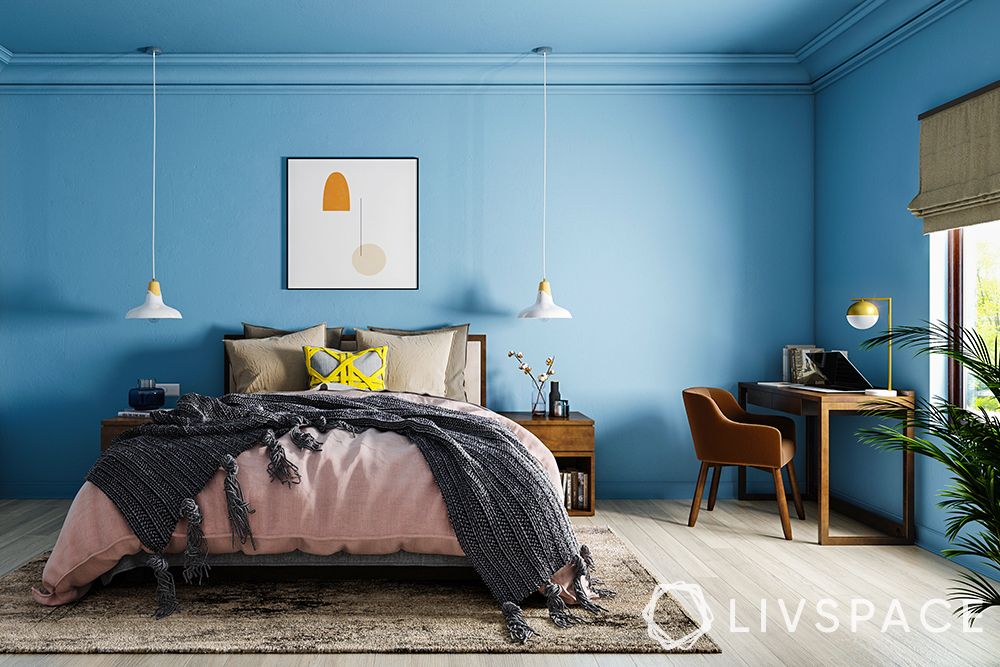 The minimalist bedroom design is ideal for persons with an introverted bedroom personality or those who feel the need to maintain control over their immediate surroundings. After all,the lack of clutter can assist them to relax their fatigued mind. We're not talking about minimalism in the sense that you don't have enough things to fill your space, but rather a carefully designed bedroom décor that evokes simplicity and a sense of order.
Earthy colour choices work well in a minimalist bedroom design since they help to blend in without overpowering anything, making them ideal for those who seek a simple space to relax in. Metal beds are especially well-suited to minimalist bedroom personas since they combine pragmatism and style.
3. If Your Bedroom Has Lush, Calming Greens, You're SELF-ASSURED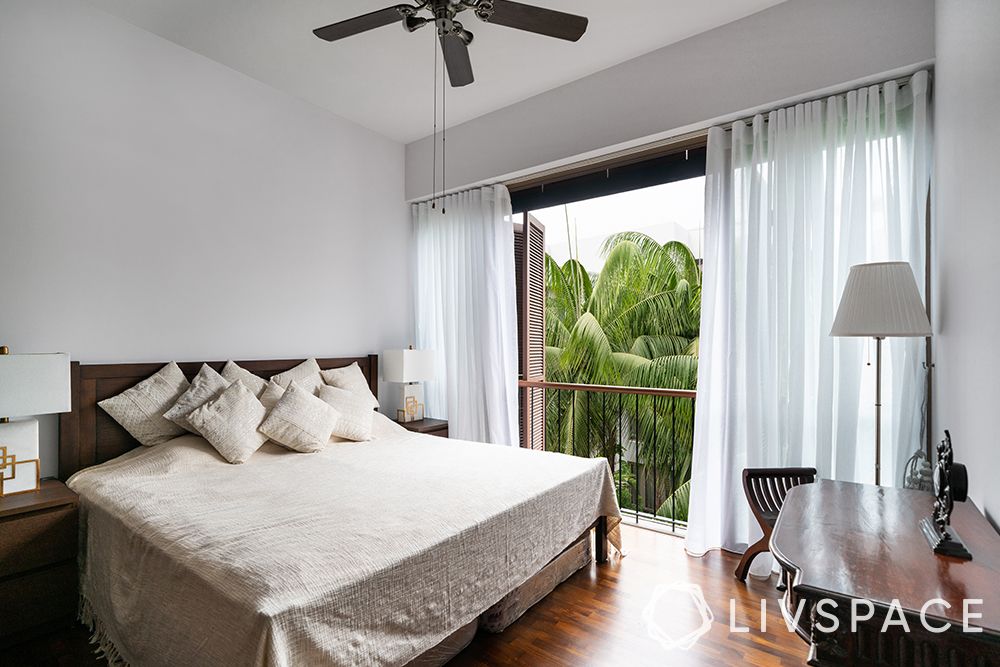 We can all agree that people who enjoy bringing plants and flowers into their homes are self-assured. We need to put a lot of time and work to look after actual plants so that they do not wither away from lack of care. Some people are born with a green thumb, so it's no surprise that this bedroom design would appeal to those with a confident and adventurous bedroom personality.
We adore the traditional look of the pine wooden storage bed, which is a great material to mix with your nature-inspired bedroom. However, there's no need to stick to one design because any bed can be utilised in a natural setting; it's up to you to make it work! Just add some plants and wood to your home interior design.
4. If Rustic or Cottagecore (Cottage Décor) Is Your First Choice, You're a FREE-WANDERER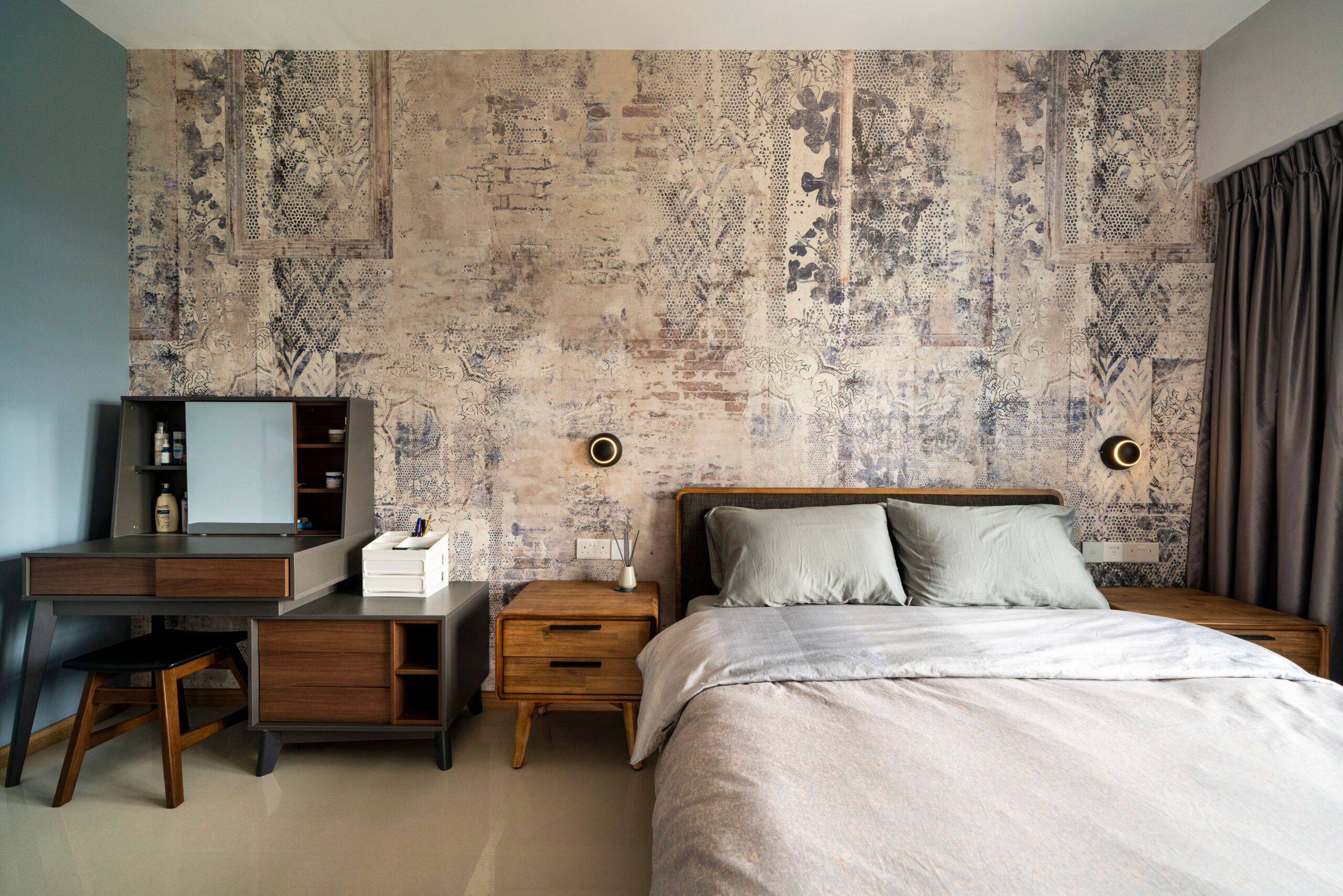 When we think of a rustic bedroom, we automatically think of a cottage. But that isn't the case; it's a simple bedroom design that can be replicated in any home, regardless of size or style! Those with a soul that yearns to roam free and be alone with nature may be drawn to rustic décor, or cottagecore as it's now known.
This bedroom personality, however, is not the same as the nature loving bedroom design. While having a few plants in your bedroom is nice, a rustic style focuses on making it feel like a cosy retreat from the outside world. Wooden furniture, for example, can assist in giving your bedroom a rustic touch, but there's no reason why you should stick only to it.
ALSO READ: 5 Ways to Do More With Less Space in Your Bedroom
5. If Your Bedroom Has This Zen Energy, You're A TRANQUIL SOUL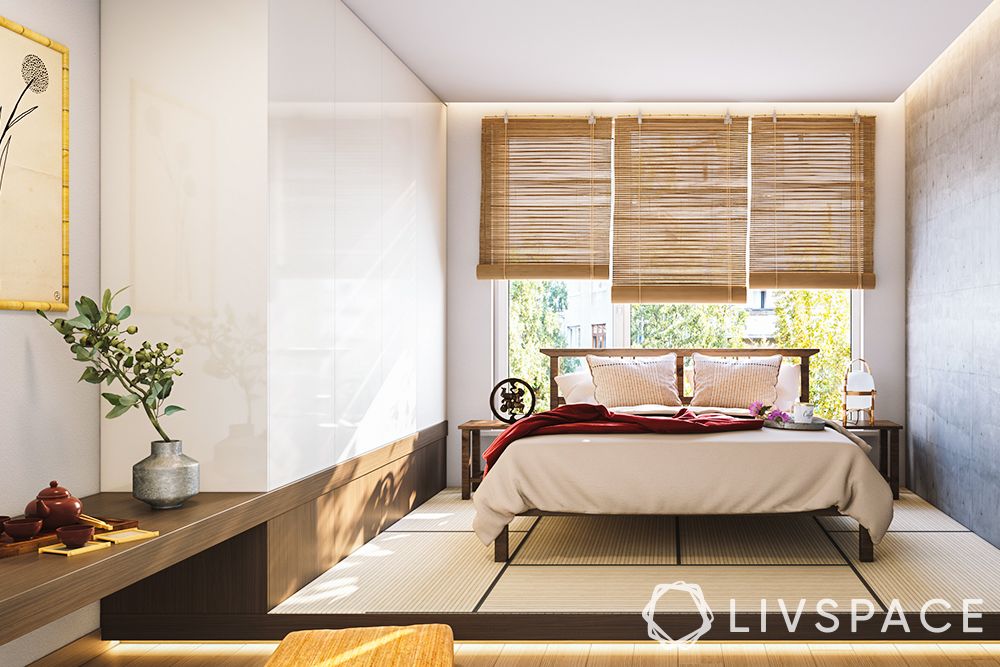 Yes, the bedroom is a place where we can unwind and contemplate. If you believe in bringing your bedroom's chi back to life with a zen bedroom design inspired by Buddhist living, you are a tranquil soul who finds balance in life. However, to keep the zen spirit flowing in your bedroom decor, utilise plenty of lighting, curate your furniture, and introduce earthy tones to your bedroom.
6. If You Love Decadent Things, ELEGANCE is Your Preference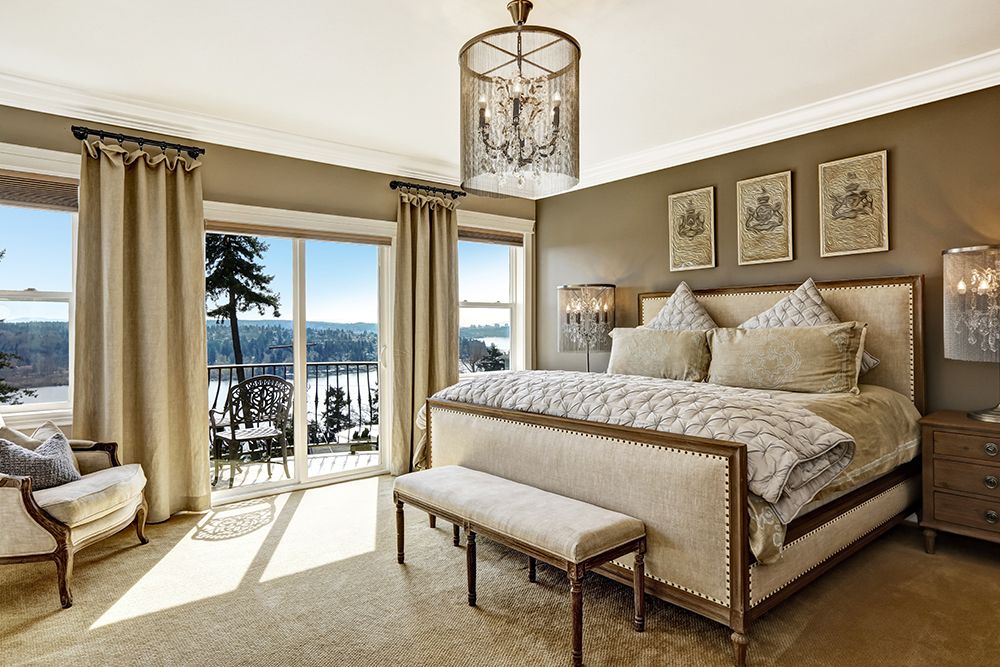 This sumptuous and elegant Victorian-inspired bedroom personality will undoubtedly spark some joy for people who appreciate the delicious things that life has to offer and want to show off a little flare in the bedroom decor.
The statement bedside tables, well placed pictures, stunning chandelier and large doors and windows, combine perfectly to create a sleep sanctuary defined by its refinement. If you're seeking to curate something with a little je ne sais quoi, vintage is the thing you should go for as it reflects both elegance and luxury.
7. If Your Bedroom Has a Home Office, You're a WORKAHOLIC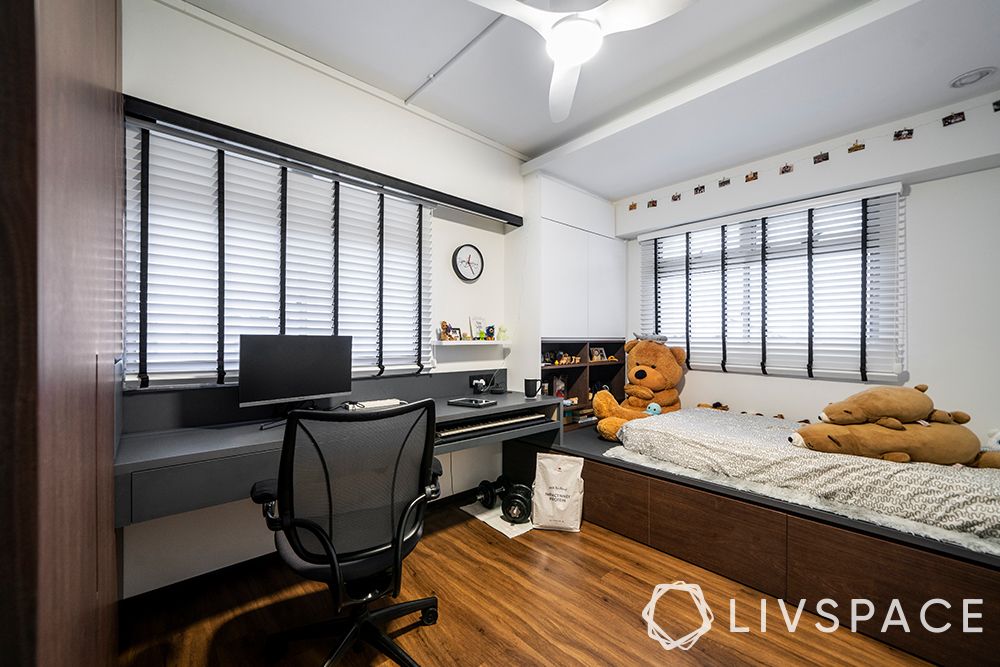 Because of the pandemic, working from home has become fairly prevalent not just around the world but also in Singapore. We work longer hours these days, and if you don't have a dedicated home workstation, it might be inconvenient. As a result, even if we work from home, it is essential to schedule time to clean up a certain part of your home to serve as your home office and ensure optimal productivity. There should be a separate room for the home office that is a little more isolated and allows people to work at their own pace, and installing one in your bedroom reveals your bedroom personality as a workaholic.
You can add a flexi-table to one corner of your bedroom to make a proper space to work. Also, adding a book-shelf to your bedroom workspace might be productive as we guess!
8. If Your Bedroom Colours are Pink & Red, You're a ROMANTIC SOUL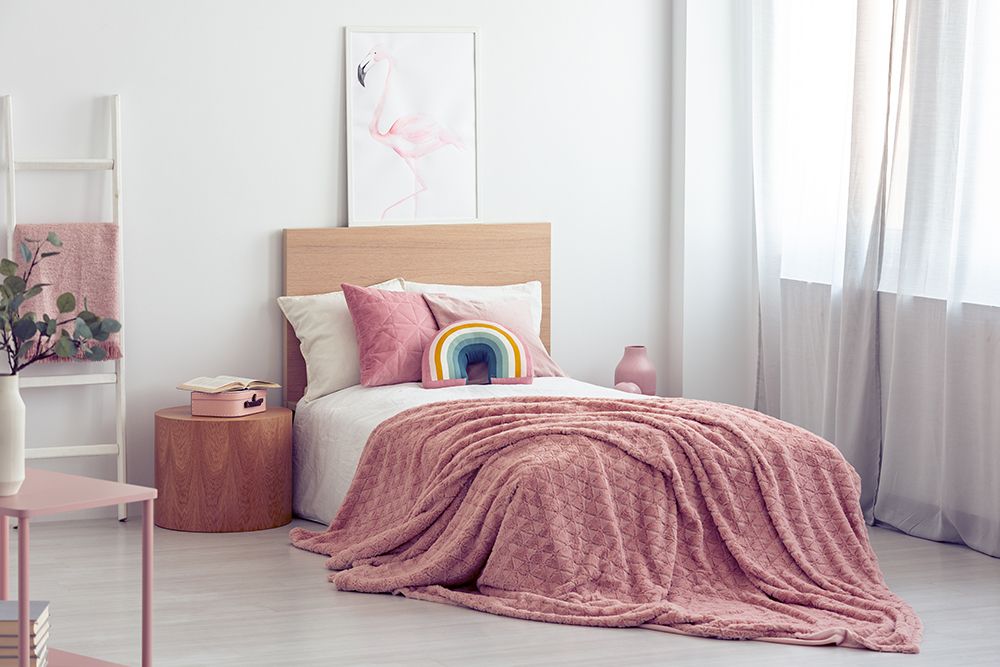 If you adore romantic films or vintage Disney Princess films, a room that is equally timeless may be the right match. You probably like beautifully designed rooms that serve to give off an almost princess-like image if you're an old-fashioned romantic at heart. Most of this bedroom personality is owned by the females, however, males can also get this romantic touch to their rooms by adding a little bolder colours like red aided by golden accents.
To give your bedroom uniqueness, combine subtle colours to create palettes that can work with a variety of furniture styles. You might go with a more neutral bed to enable your home interior design to speak for itself. Whatever design you choose for your bedroom, the romance theme will provide a peaceful haven away from the outside world.
What Does Your Bedroom Personality Say About You?
Is there anything in your bedroom design that contradicts what we've discussed? Well, there is no one-size-fits-all approach to decorating a bedroom interior, just as no two people are alike! Because everyone is different, you may find yourself embracing numerous pieces of each bedroom's décor to discover the right match.
ALSO READ: Compact Bedroom 101: Do's and Don'ts of Designing a Small Bedroom
Get in touch with us via our social media accounts on Livspace's Instagram, Twitter, and Facebook to tell us what your bedroom says about you and how you've personalised it! We'd love to see what your rooms look like because all of the collages on this page were made with customer photographs.