Open-concept kitchens are a trend the world over. If we just talk about Singapore, from the new BTO (build-to-order) units to condos, all homes come with no walls between the kitchen and the dining room. So, whether you want one or not, you get an open kitchen! But believe us, it is a good thing—open-concept kitchens look modern and rather classy. Of course, we're here to help you with open-kitchen design ideas, tips and tricks to make it work for you.
Perks of an Open-Concept Kitchen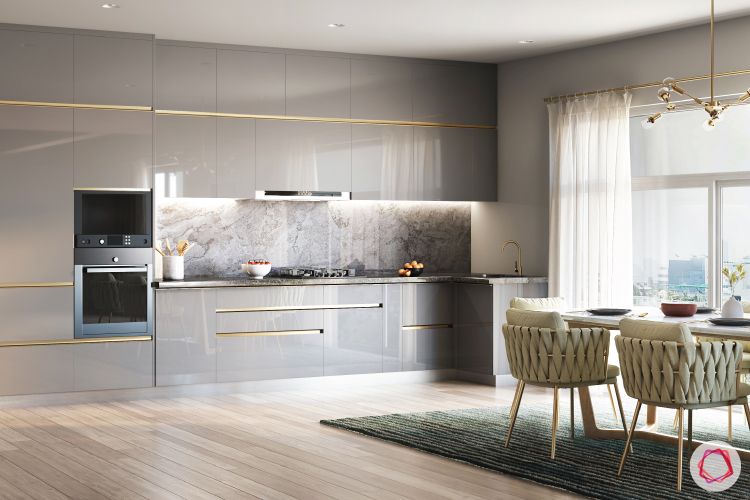 Spacious look for your home
As Singaporeans, we are no strangers to limited square footage in our homes. This is why an open kitchen is a blessing as it makes the space look bigger. What's more, with fewer walls in most homes, you can expect better lighting—both artificial and natural.
Open-concept kitchens work well when designed in congruence with the living and dining room. You can choose a seamless style for the whole space or make one area the visual focus. One way or the other, you and your designer have a great canvas to bring your creativity to life.
Uninterrupted conversations
Open-concept kitchens allow you to enjoy your time with family and friends, even when you're cooking or entertaining. If you have toddlers or kids that you need to keep an eye on, an open kitchen helps you do that too.
Things to Keep in Mind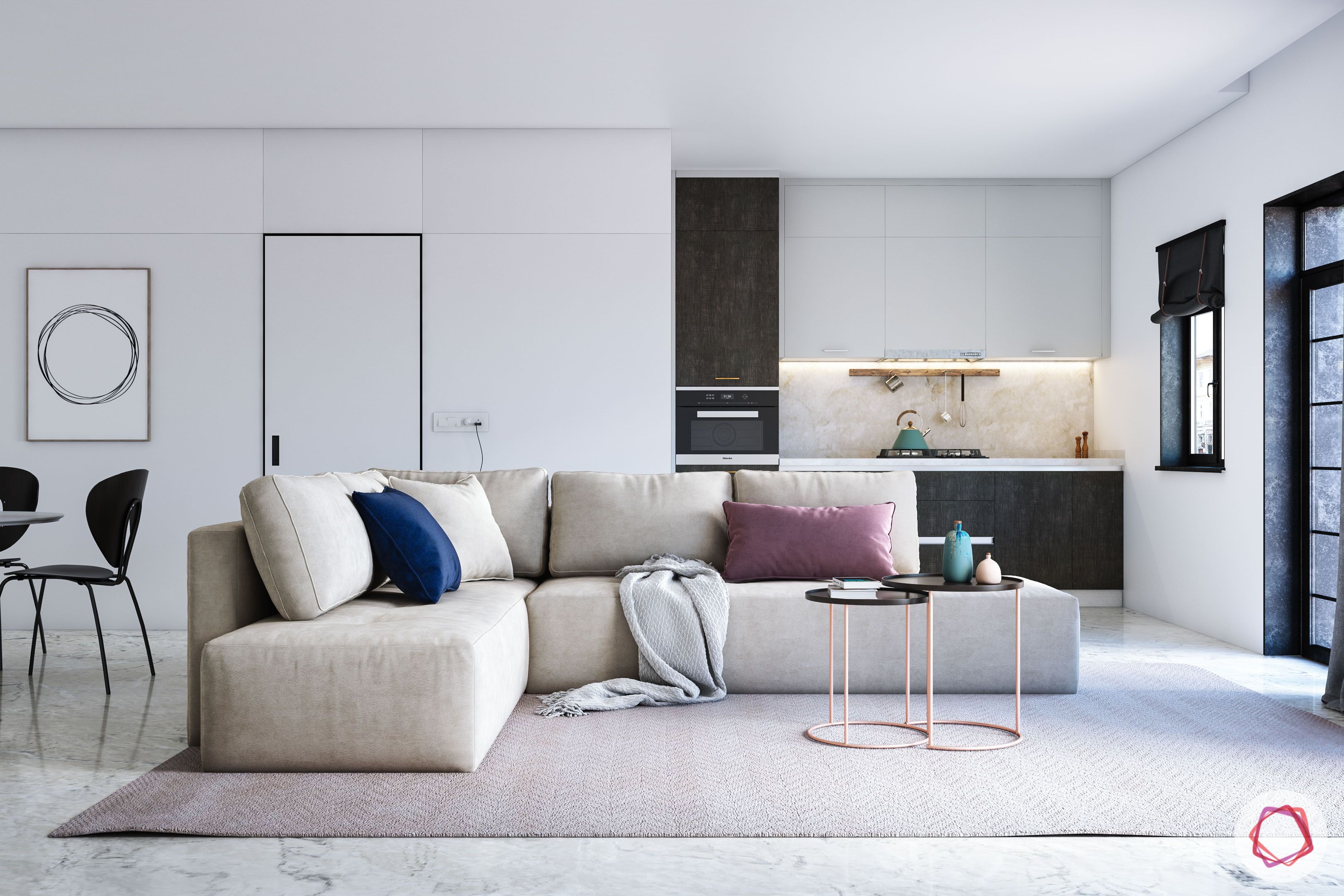 Invest in a good hood to avoid food scents from spreading to your other rooms, especially if your culinary preferences lean towards fried food and recipes with strong aromas. If your layout allows for good ventilation, it's an added advantage. You could also use diffusers and room fresheners to keep unwanted smells at bay.
Now that walls can't block the view to your kitchen, keeping your kitchen tidy will need to be a priority. While you're choosing options for your kitchen, opt for easy-to-clean finishes to make your life easy.
Because you lose an entire wall that may have been utilised for storage, an open-concept kitchen calls for advanced storage and organisation options. Think of add-ons like island counters, compact breakfast bars as well as organisers that can be placed on your countertop or fixed onto the backsplash.
ALSO READ: 7 Best Kitchen Accessories for a Super Organised Petite Space
Open Kitchen Ideas for You
Combine it with your dining room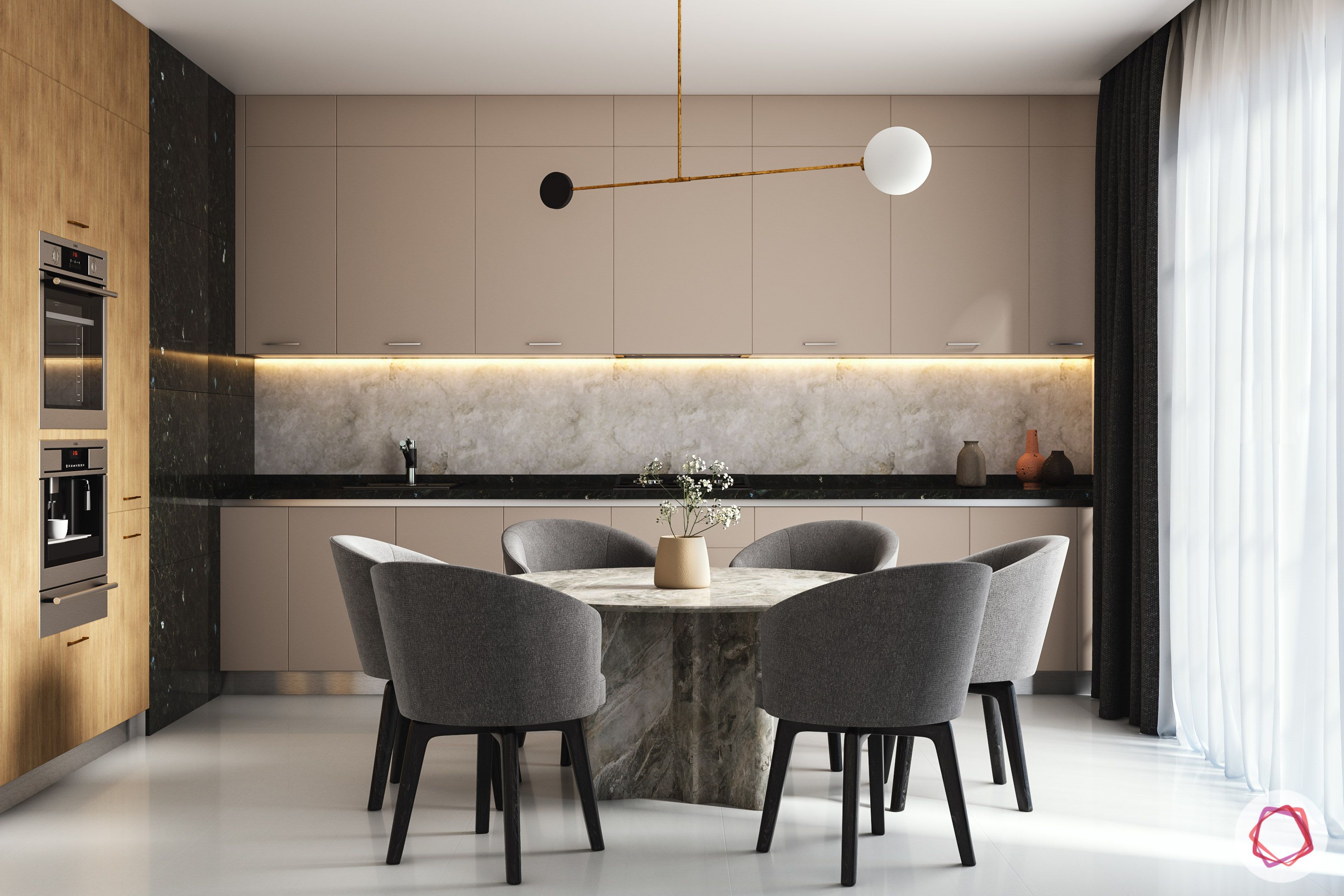 If you like to entertain, having your dining table close to the kitchen will be a good thing. You can move around easily and it is also convenient to pass the food around. This setting also works for quiet family dinners or at-home date nights, when you'd rather not be distracted by contraptions of the modern world — like TV and Netflix!
Great for: Small homes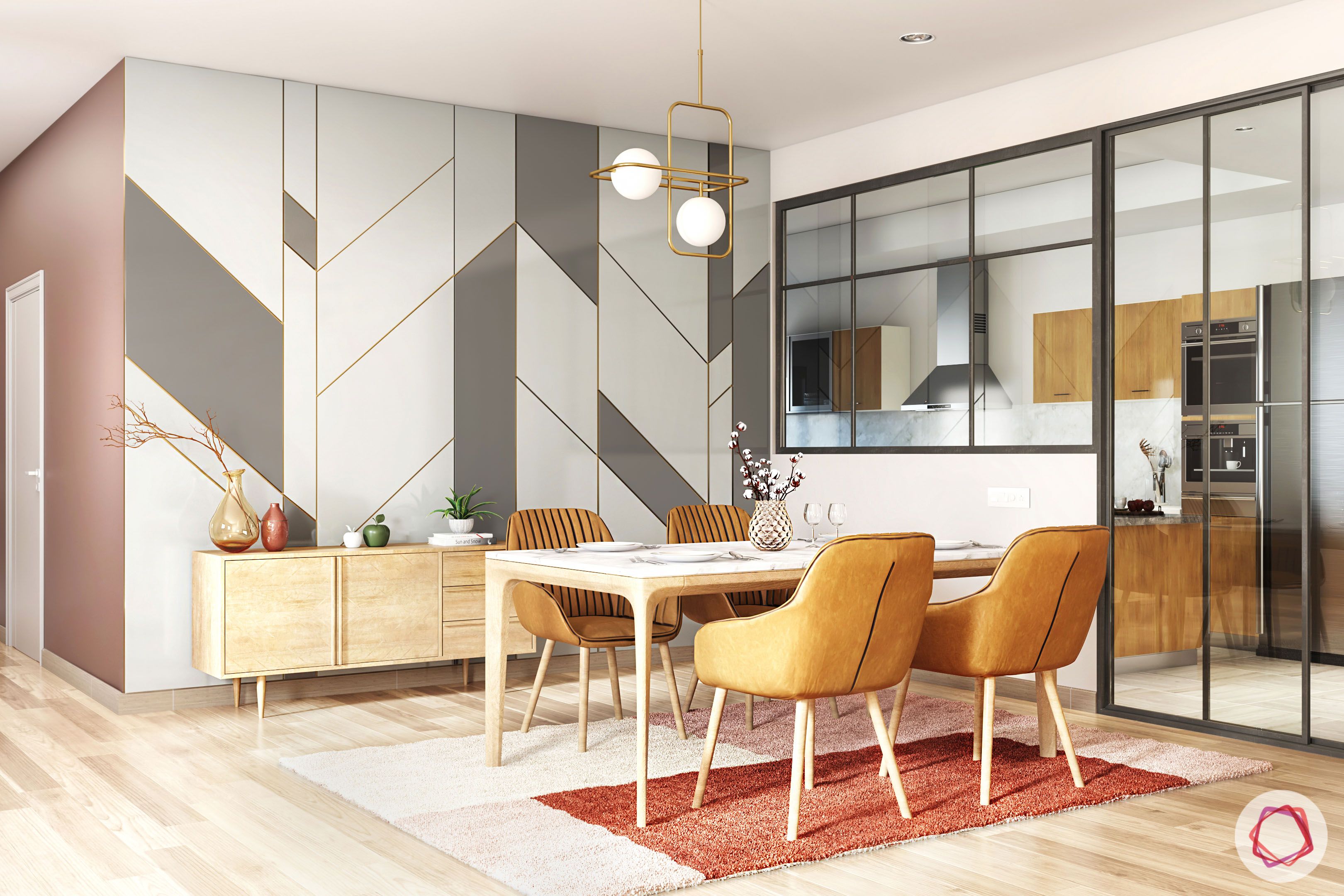 Not fully sold on the open-concept kitchen? Then you can opt for an open kitchen with a glass partition or a sliding glass door that separates the kitchen from the living or dining room. This idea is also great if you are wondering how to prevent cooking smells from open kitchen.
Great for: Small and mid-sized homes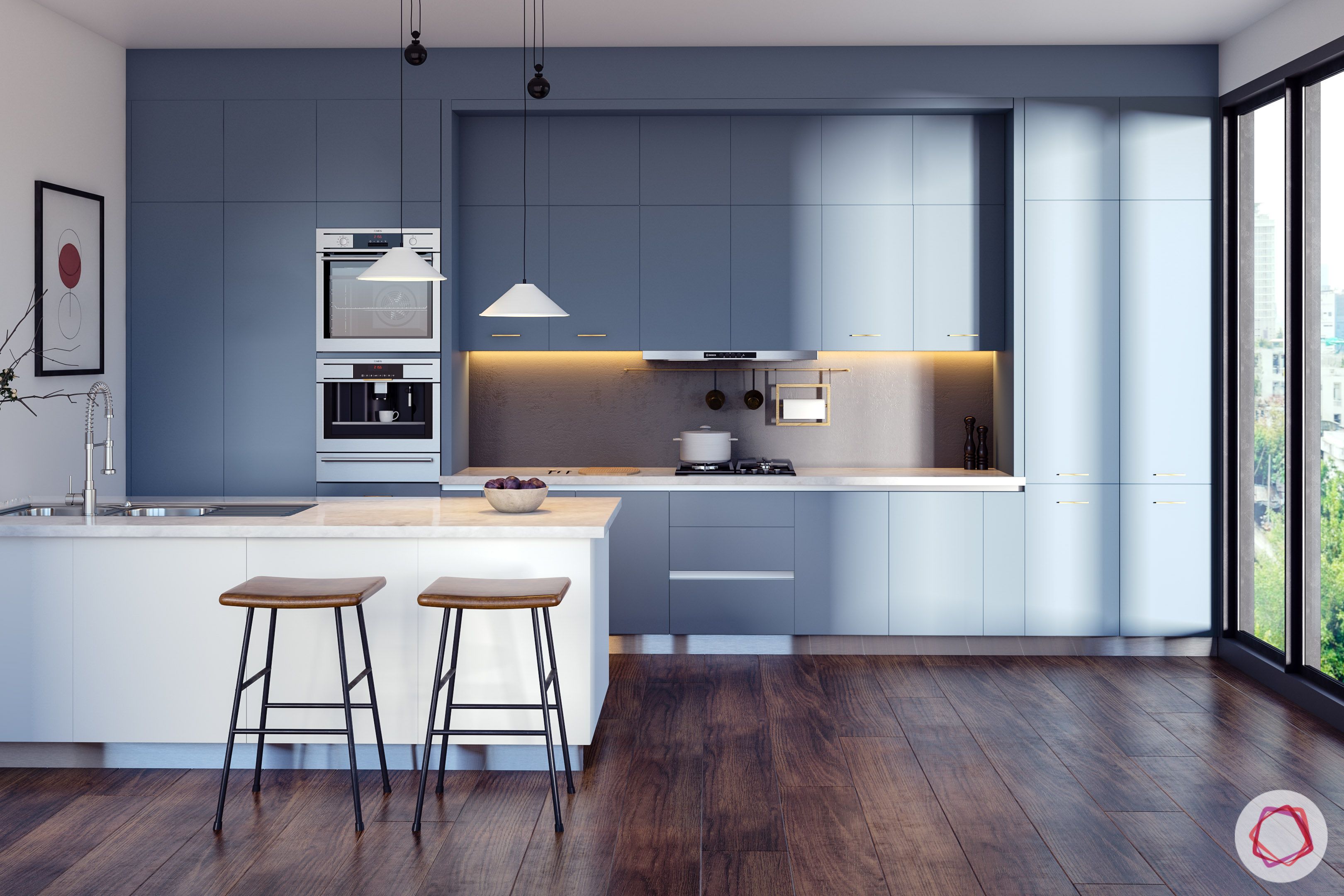 If your HDB or condo is too compact to fit a dining table, opt for a breakfast bar. This works especially well if you believe in wolfing down your meals. This also doubles as a hot pad to serve your food when you have company.
Great for: Small and mid-sized homes
Island counter for more storage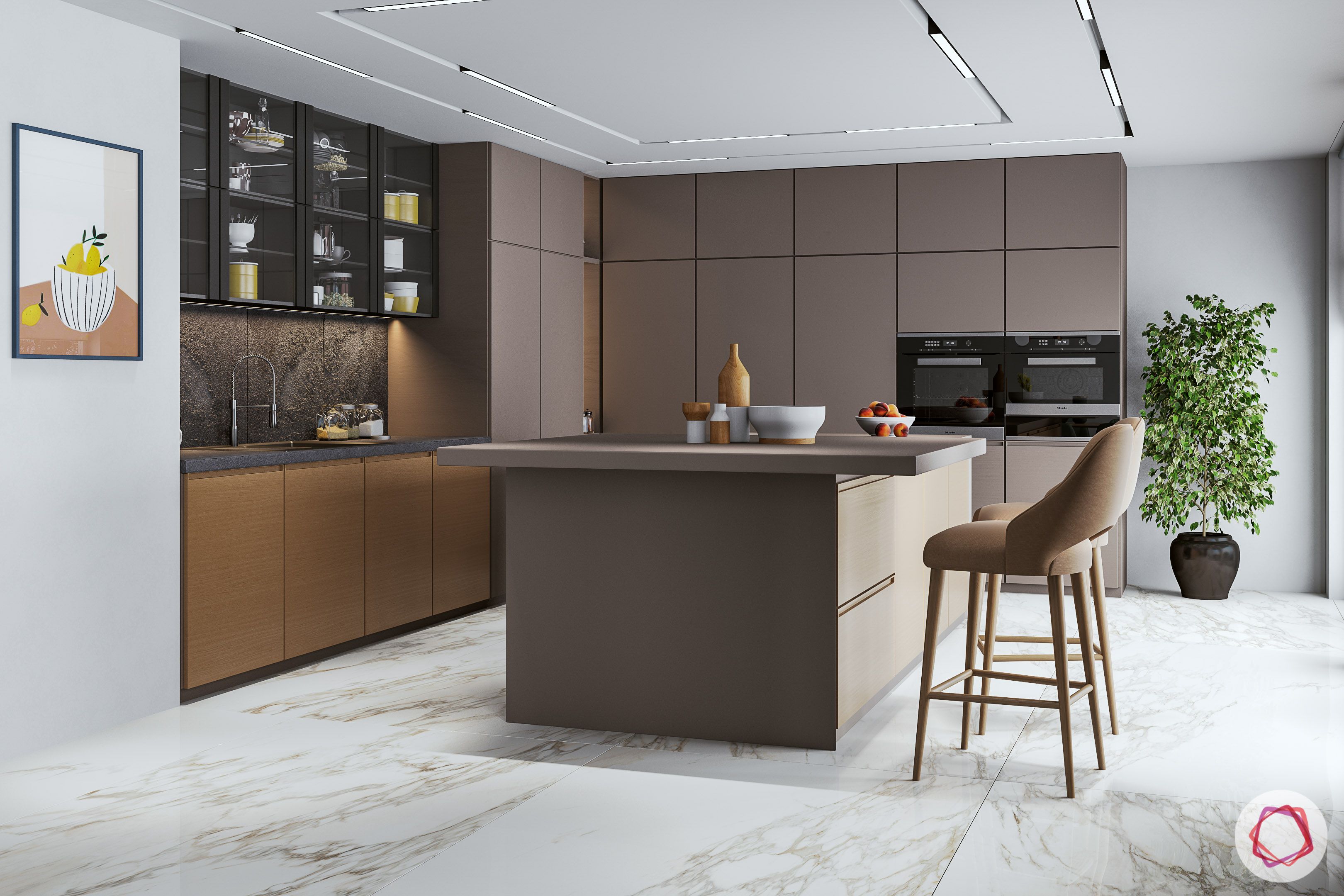 Explore an open-concept kitchen with island option as it not only gives you more storage but also adds to the counter space. That ultimately means that your kitchen work triangle will be bigger and more convenient.
Great for: Small, mid-sized and large homes
Check out this smart home:
How can Livspace help you?
Some creative thinking will help you make the most of your open-concept kitchen. It's a trend that is both functional and holds an aesthetic appeal. If you want to get the perfect open kitchen, then Livspace is your go-to expert. Our talented designers will deliver quality and safe interiors. All you have to do is book a consultation.
You can learn more about our COVID-19 safety standard here.
Learn more about open kitchens here: 5 Things to Know Before Getting an Open Kitchen
Send in your suggestions and comments — editor.sg@livspace.com.