When it comes to creating a home, a lot of things come together to make a coherent space. Things like decoration, lighting and sticking to a theme are mostly what makes a space look balanced and aesthetic. However, without professional direction, the home owners become oblivious to some of these very common room design mistakes that can silently ruin their interiors. You don't need to worry! We have curated this ultimate guide to help you through the design mistakes, room by room so you can fix them before they happen. If you already spot some of the issues existing in your home, we have tips on how to fix them. Read on!
#1: Consider These Common Mistakes Homeowners Make
These common room decoration mistakes may just save you a very costly home renovation.
Failing to Establish a Focal Point in the Room Design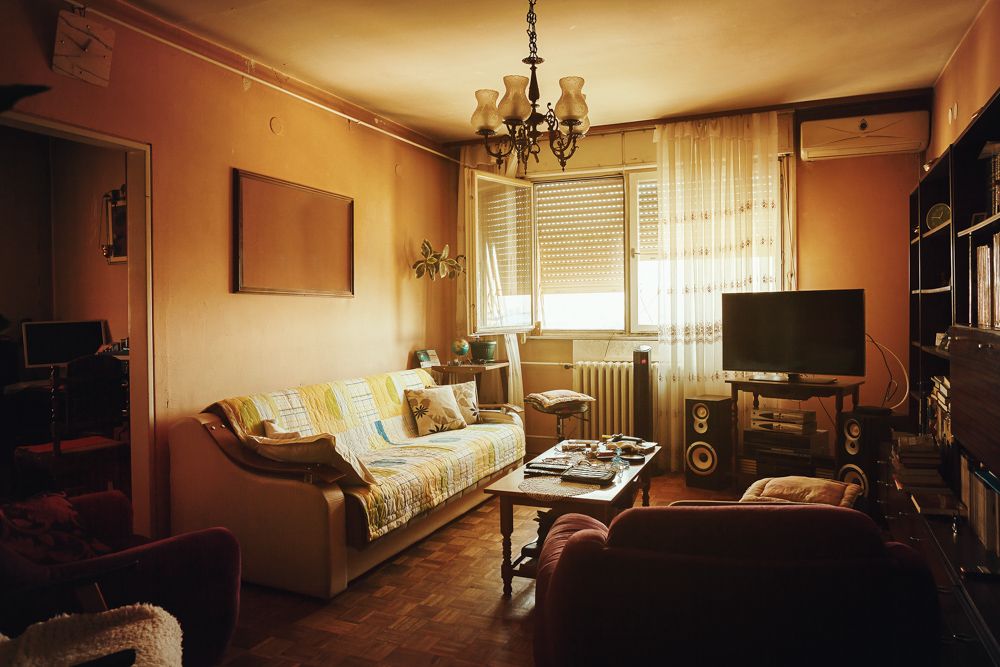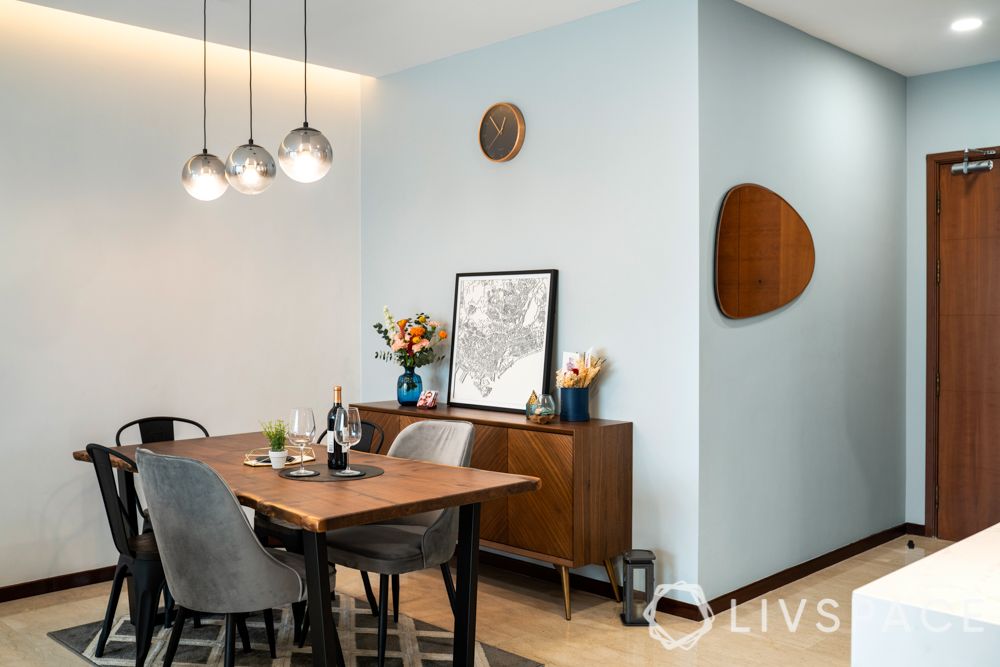 Design Fix:
Simply put, highlight the best feature of the room. Natural focal points can be windows, feature walls, vaulted ceilings and in some cases, angled walls. Consider building your own focal point in the absence of a natural one. Accent walls, backsplashes, art work and statement furniture can serve as focal points.
Pro Tip: Decide on the layout and furniture beforehand. This gives you a clear vision of the room design.
Misjudging the Lighting Options of a Room Design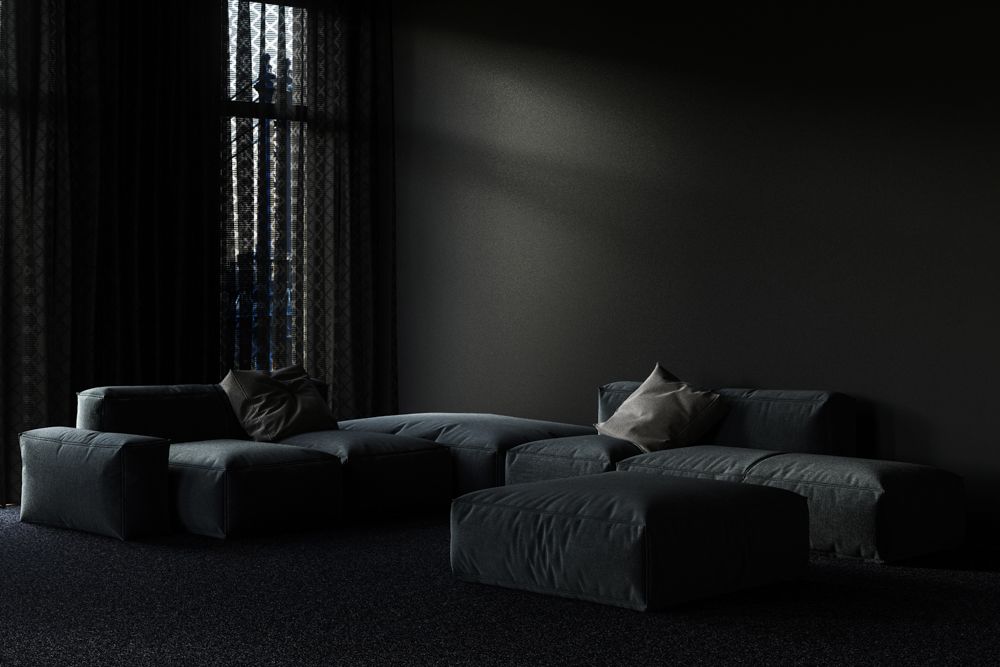 Design Fix:
Experiment and mix and match your lighting options. Don't forget to take note of your lighting sockets and existing power outlets. The lighting size should be appropriately compliant to the room design and room decoration.
Pro tip: Keep in mind that under cabinet lighting can be very important.
#2: Check out These Kitchen Mistakes to Avoid Them in Your Room Design
It doesn't matter if you are an occasional cook or an aspiring home chef, kitchen mistakes like below will make your cooking experience a kitchen nightmare.
Ignoring the Work Triangle in Your Room Design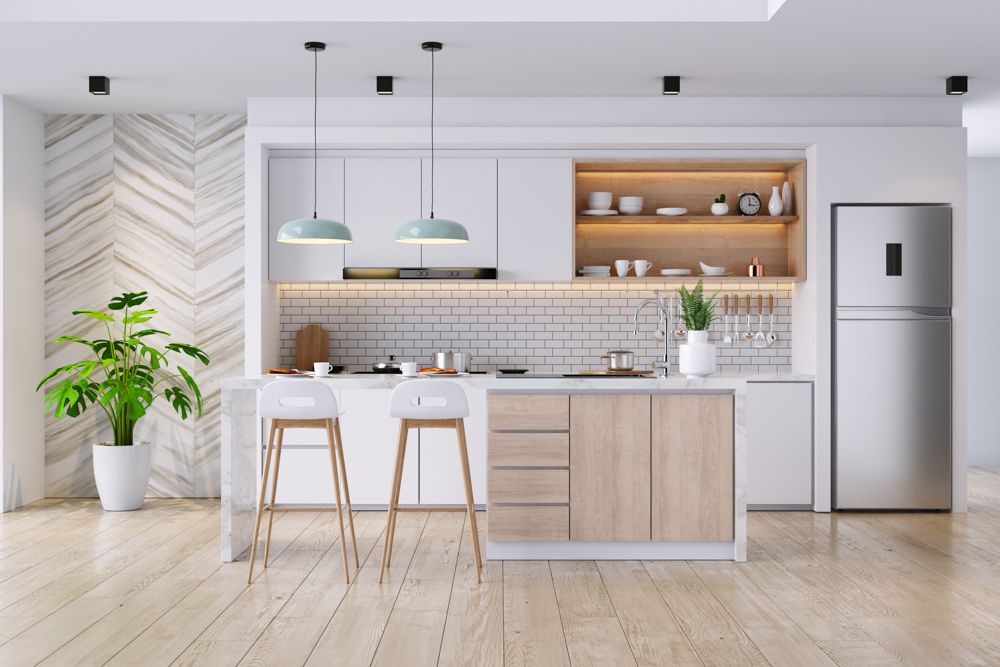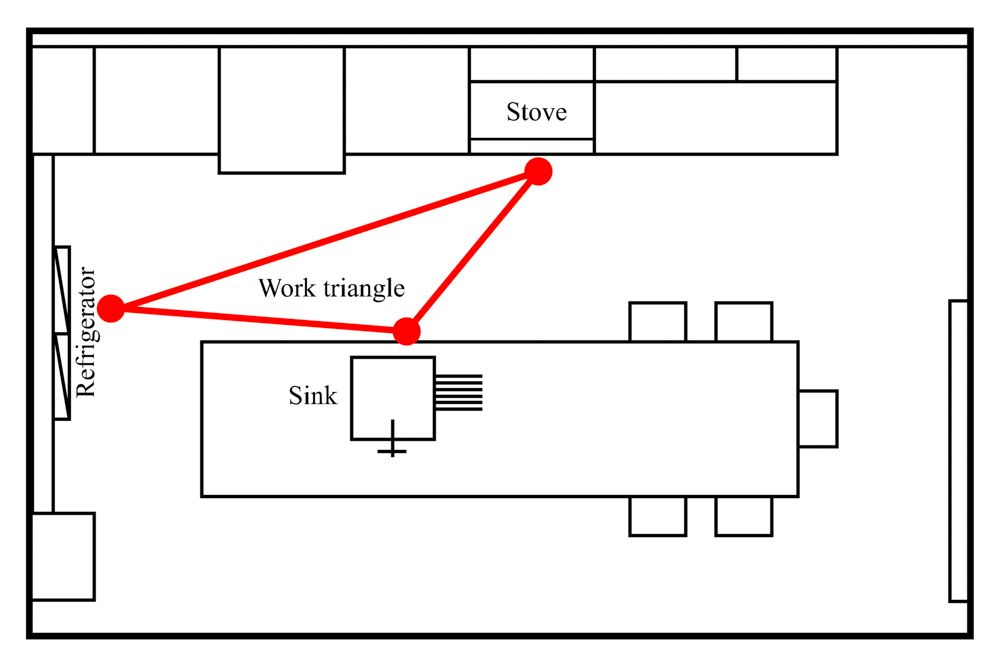 The solution is quite simple. It's one that can be solved with a measuring tape. The key is to make sure that the three most used zones – the sink, the stove and the refrigerator – are placed in an easily accessible triangle formation. It can be difficult to change the positions of the sink or hob so work to create the best version of the work triangle.
Pro tip: Never leave dead spaces. Every nook and cranny can be put to use. How do you do that? Read here!
Choosing an Unproductive Kitchen Design Layout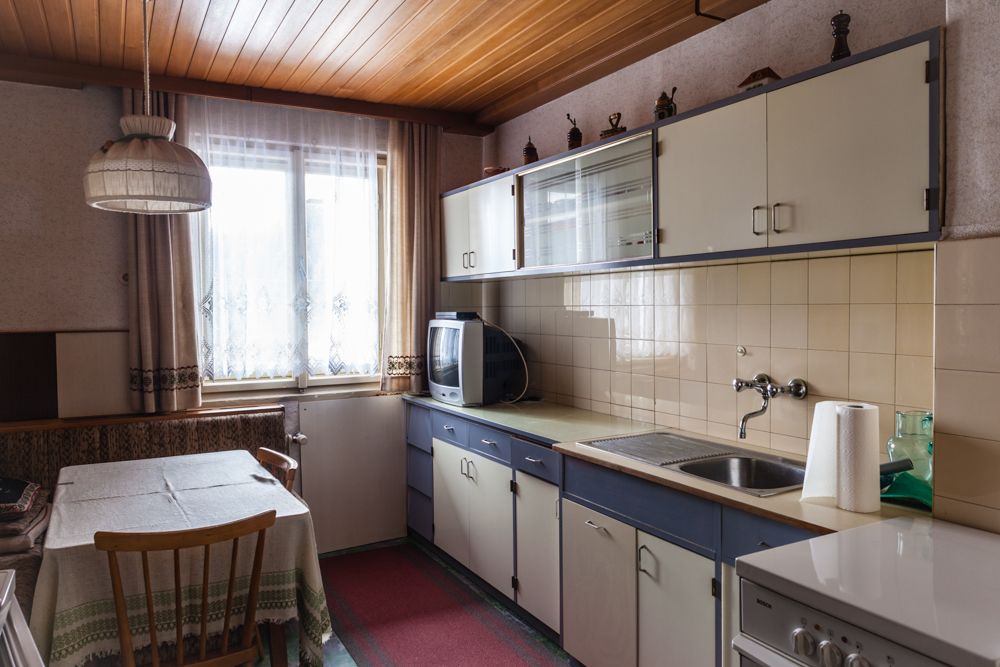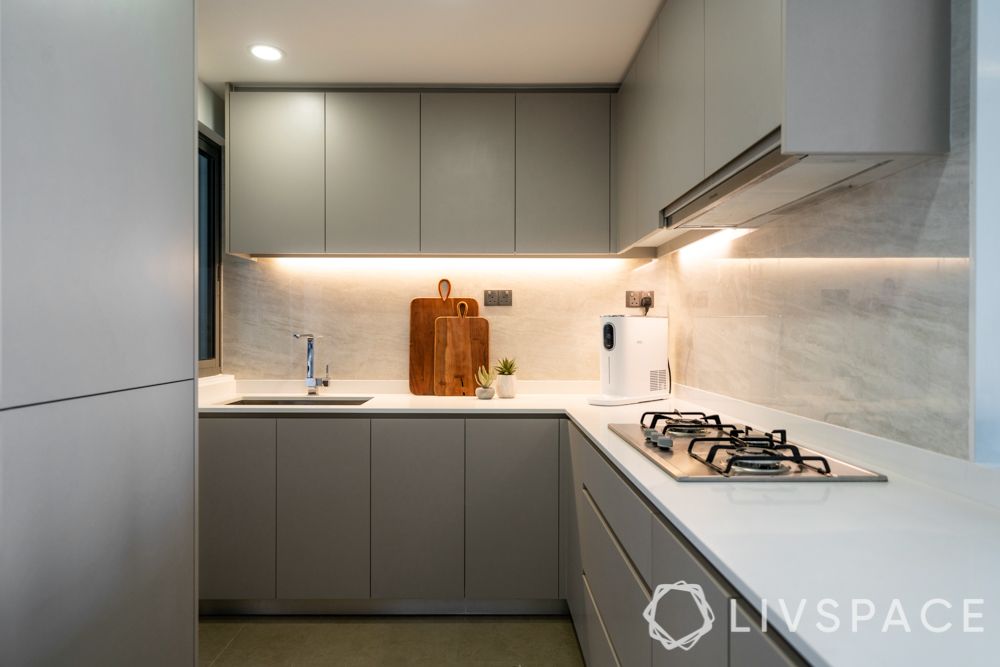 Design Fix:
It won't be easy, but it's not impossible to change the kitchen layout. For example, storage furniture such as a tall wall unit can make the layout change from L-shape to a U-shape. The only thing to lose in this tradeoff is floor space.
Also Read: Expert Recommended: 10 Ways to Widen Your Compact Kitchen
#3: Distance Your Bathroom From These Room Design Mistakes
Had a hard day and want to take a long, warm shower? Then these mistakes should not be happening in the bathroom. Check them out!
Overlooking the Need for Storage in the Bathroom Design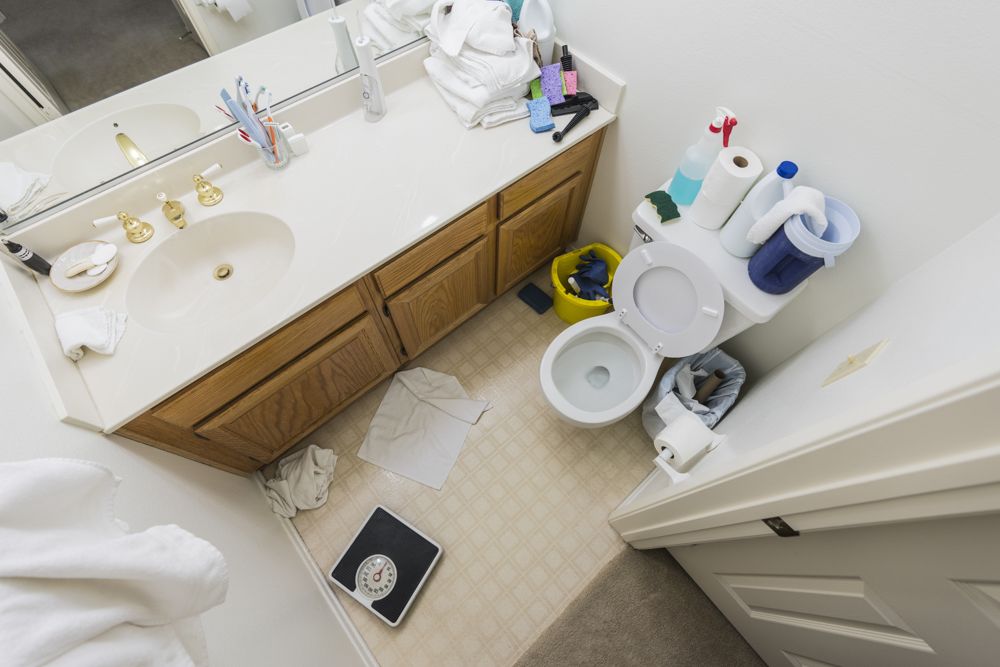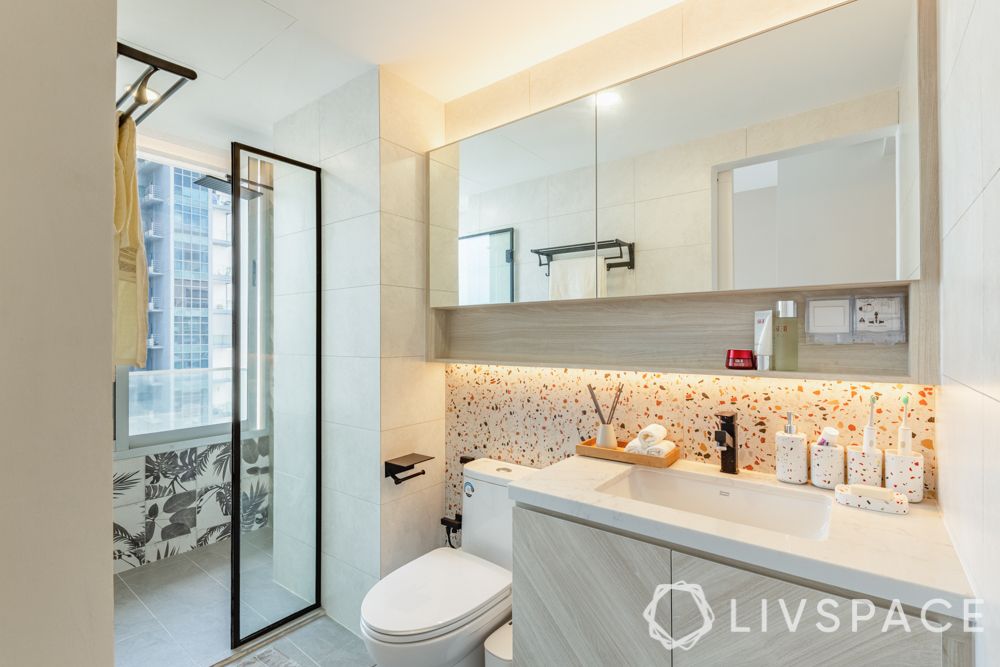 Design Fix
Storage is a must. Consider built-in storage such as ones behind the mirror, shelves or vanity unit. Other room ideas include using hooks, handlebars or floating shelves that can provide extra storage space. 
Pro Tip: If you have a really compact bathroom, you can save up on space and still have storage by utlising your vertical space. 
Also Read: Attractive Wall and Floor Tiles Are All You Need for Your Bathroom Makeover
Making no Room for the Shower Area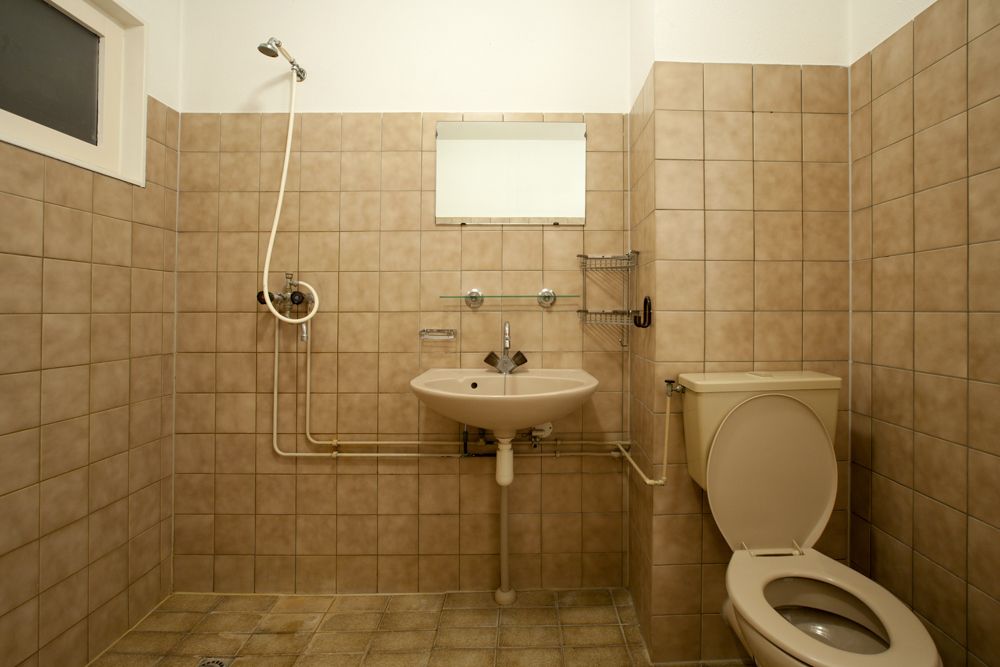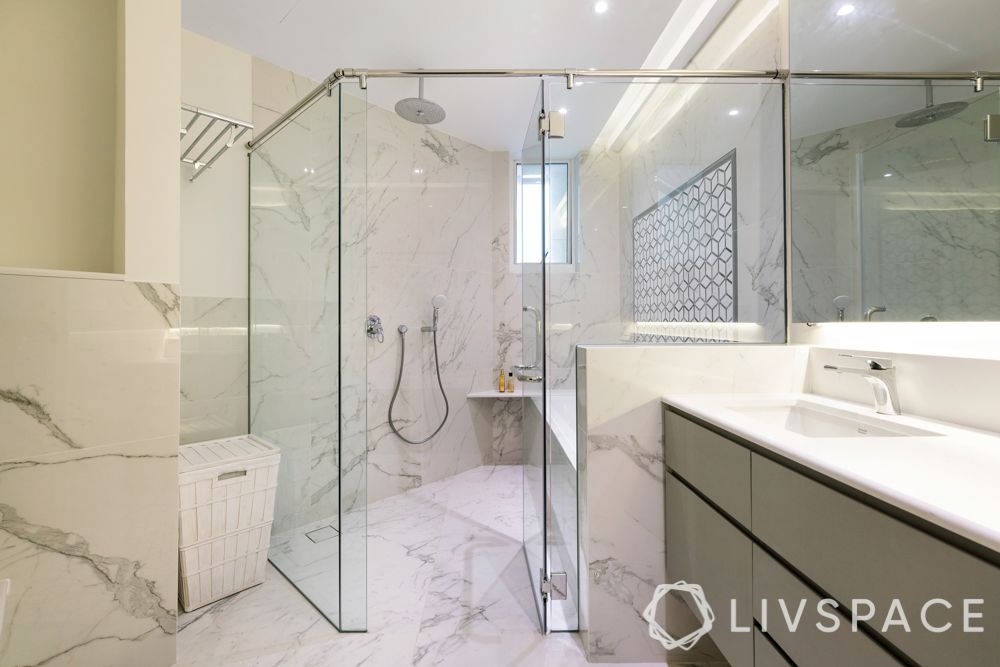 Design Fix:
Shower divisions can be installed later as well. Given their popularity, pick one that is low maintenance and can increase the visual value of the bathroom. 
Pro Tip: Discuss the dimensions of the shower area you may need to go for. The more accurate the scale, the more balanced your bathroom would be!
If you are looking for a bathroom renovation, get the deets here!
#4: Avoid these Living Room Design Mistakes
Here are some design mistakes that have underwhelmed the look of the living room.
Confusing the Colour Scheme in a Room Design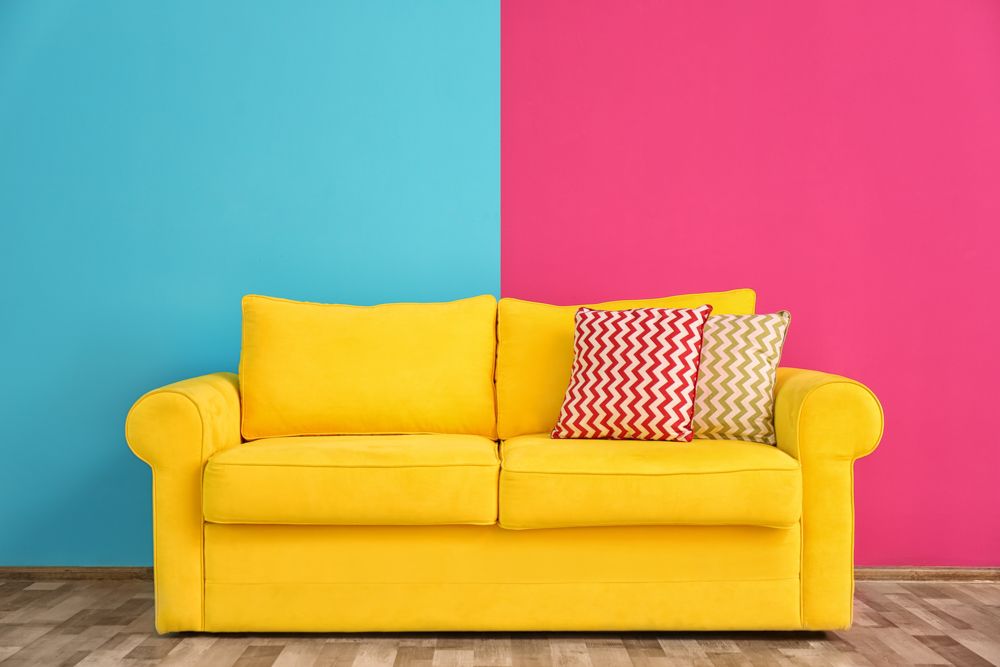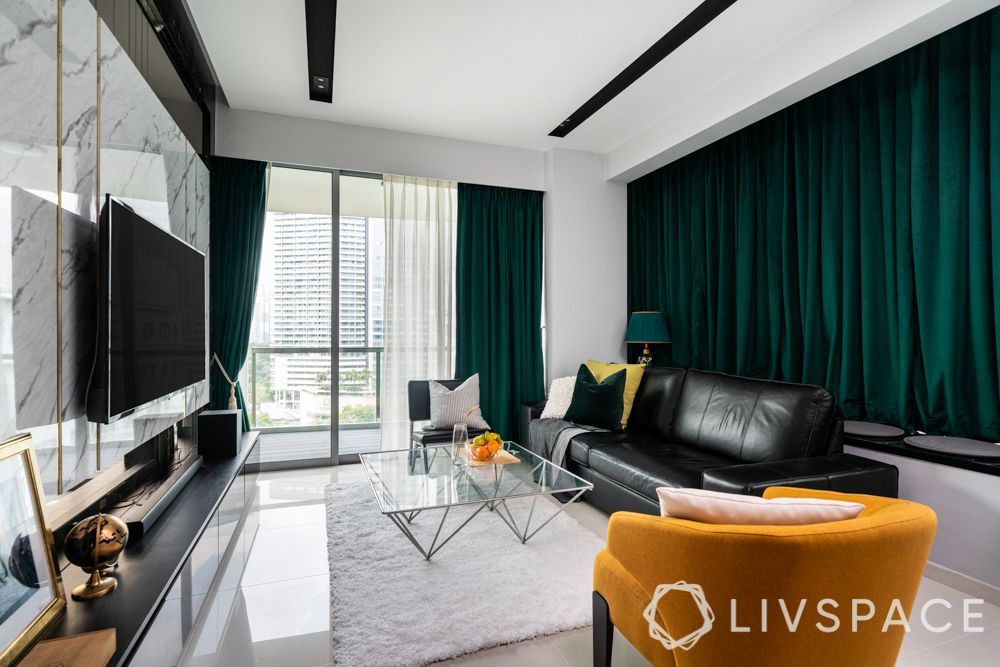 Design Fix:
Use pops of colour in a monochrome room. Also, pick a colour scheme and try to stick to it within the room design in order to not make the mistake of too many accent walls. 
Going Overboard with the Room Decoration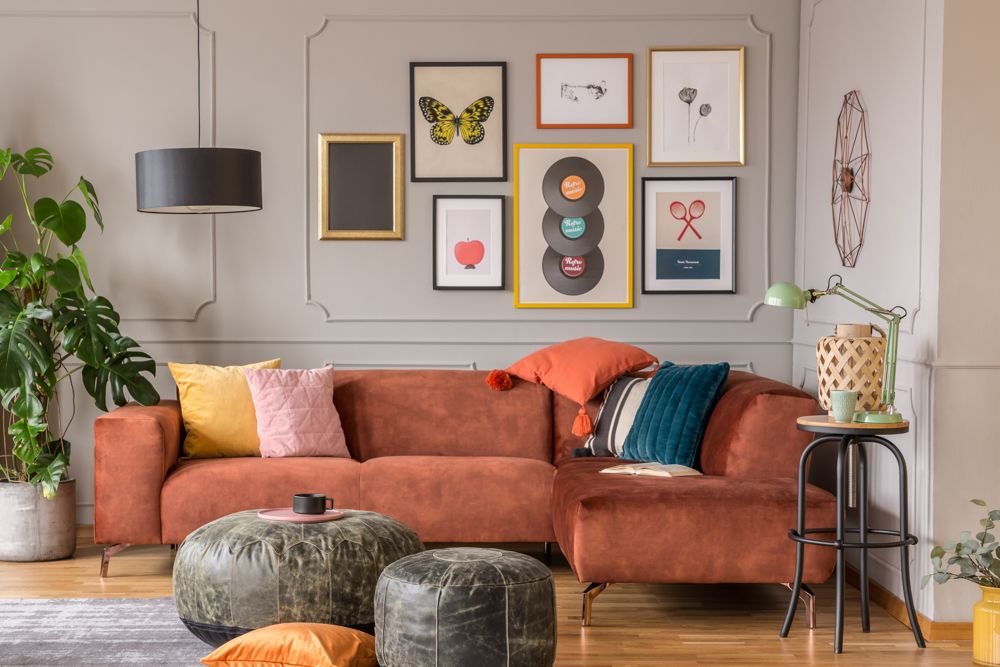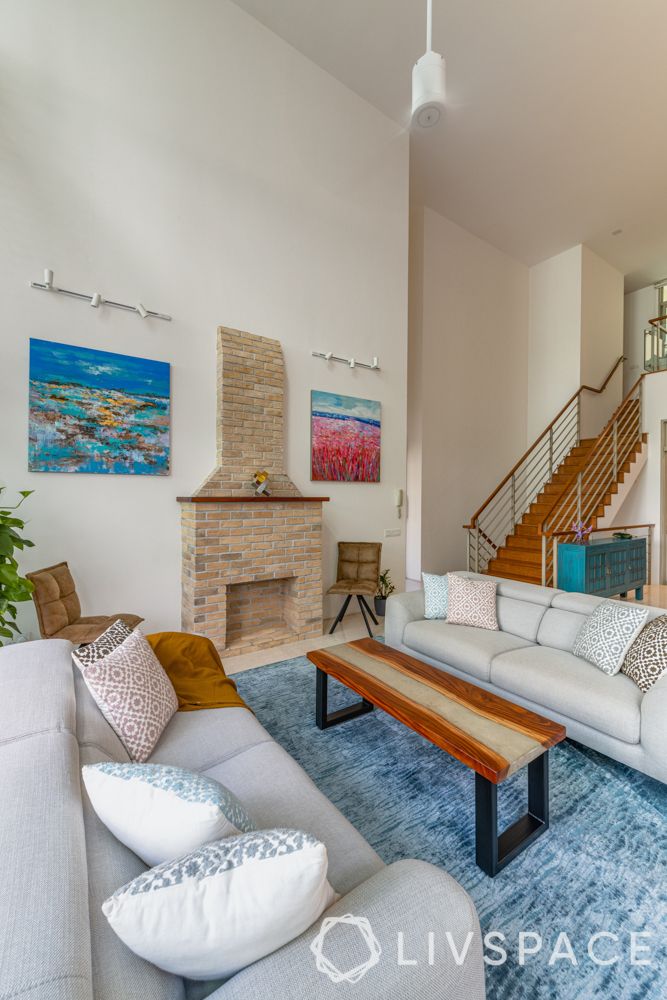 Design Fix:
The answer is simple. Keep the room decoration to the bare minimum. Also, mix and match the wall decoration with the desk accessories.
#5: Keep Your Bedroom From These Room Design Mistakes
Bedroom design becomes harder if you make these room design mistakes.
Selecting the Wrong bed for Room Design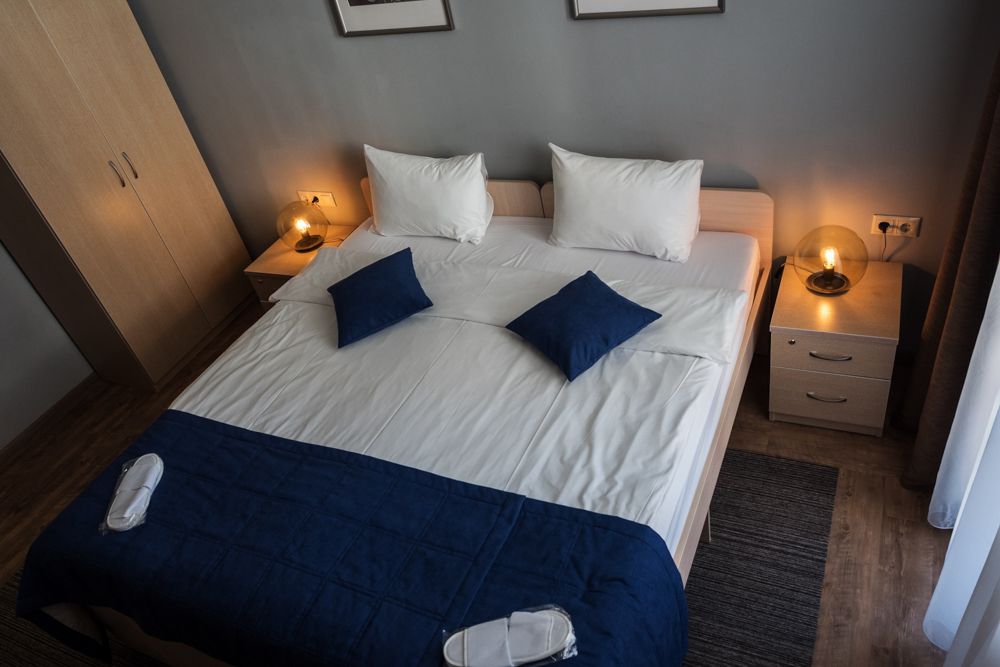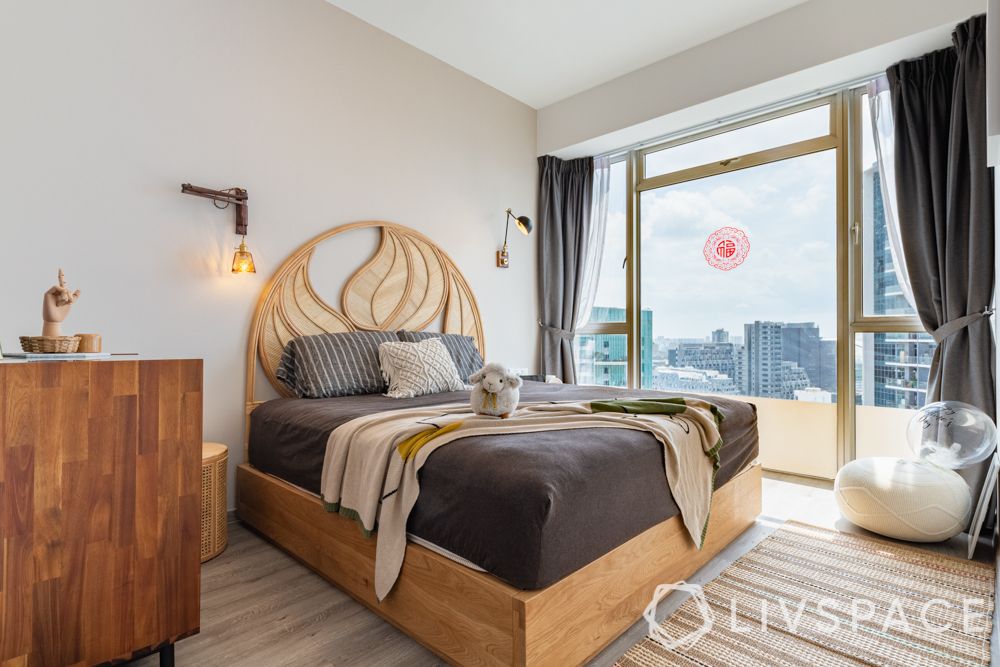 Design Fix:
It is ideal when the measurements are taken before the bed is purchased. Stick to the scale. If that is not the case, then your best bet is to reduce the already present clutter in the room. 
Pro Tip: Choose headboards that are multipurpose. Also, their bulkiness should be based on the room size.
Buying A Bigger Wardrobe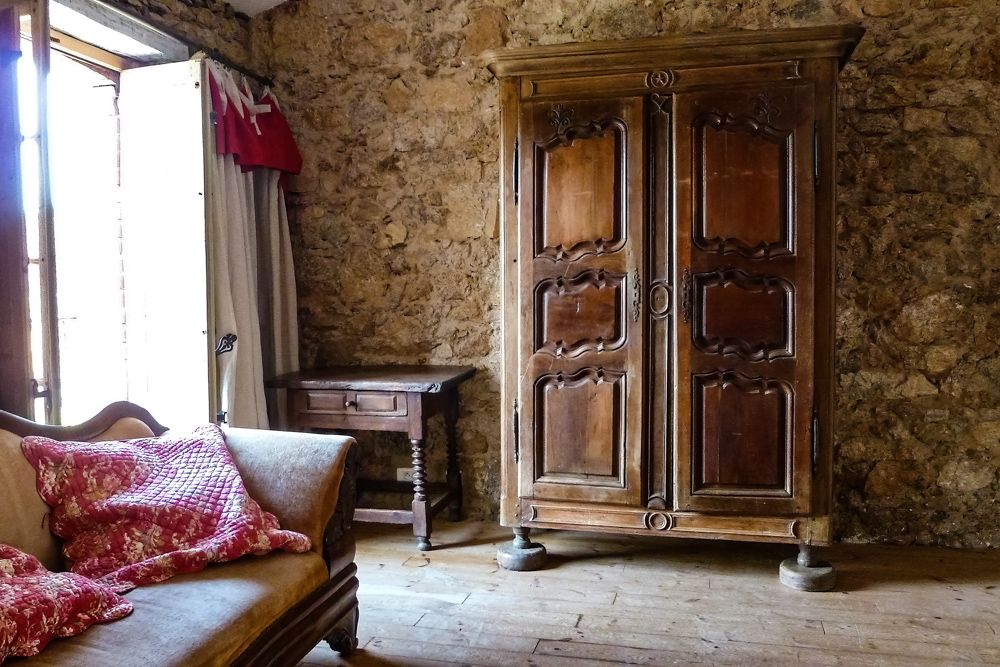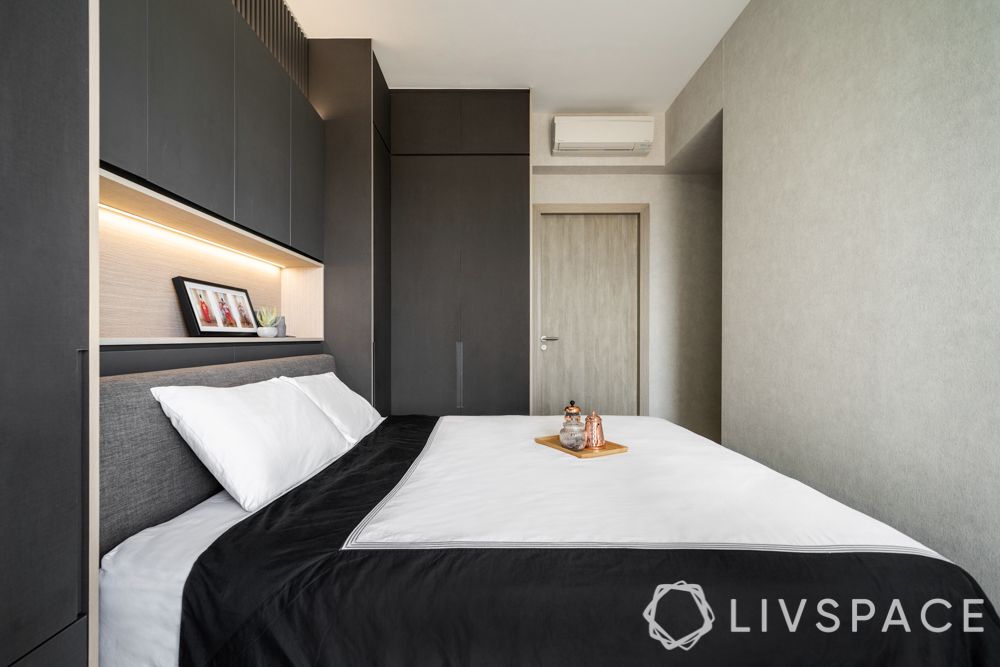 Design Fix:
The measuring tape should again come out to decide on the appropriate size of the wardrobe you want. This is especially important when opting for a standing wardrobe.
#6: Do Not Design Kids Rooms Without Reading This!
Kids can have very specific needs as they are still growing and developing.. So it is important to keep yourself from these room design mistakes. 
Forgetting to Account for Storage Space That Grows With Your Child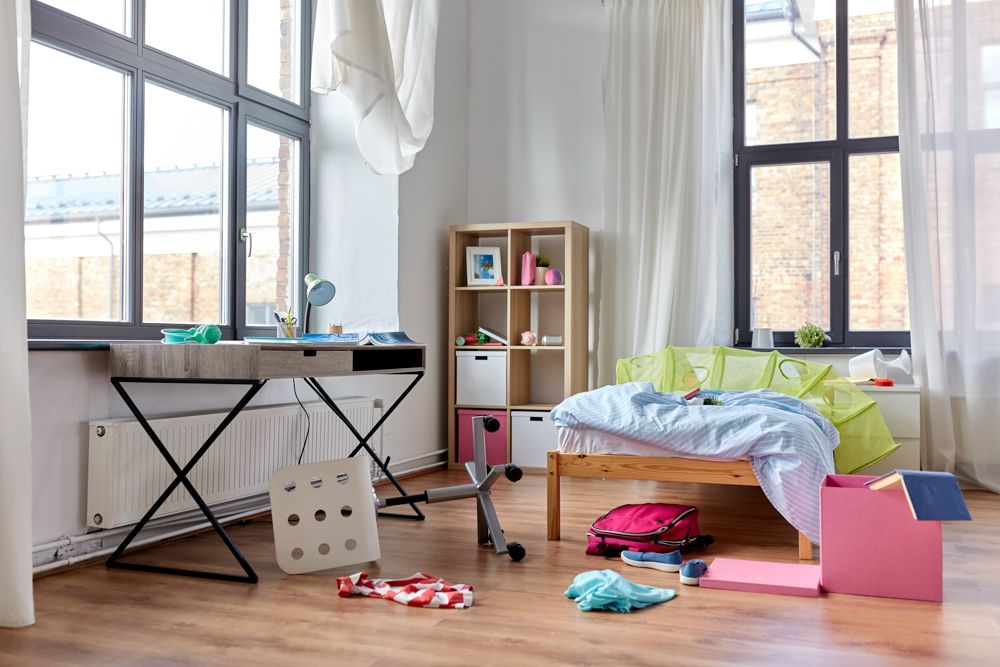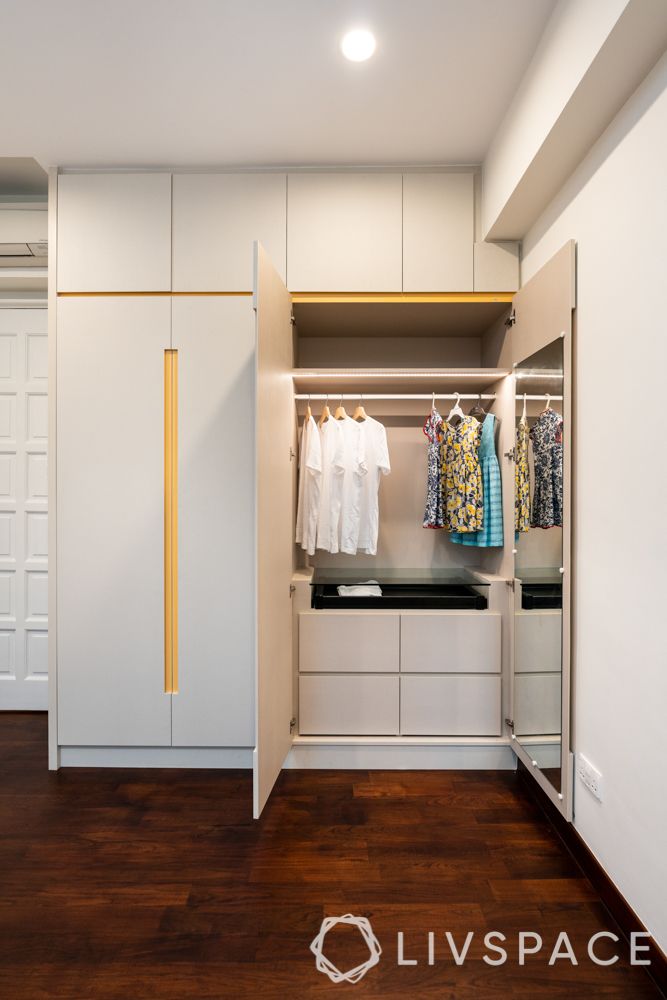 Design Fix
The best way is to avoid filling the room with storage. Do the essentials and leave room for more things to be changed.
Going With Colours That are Hard to Tweak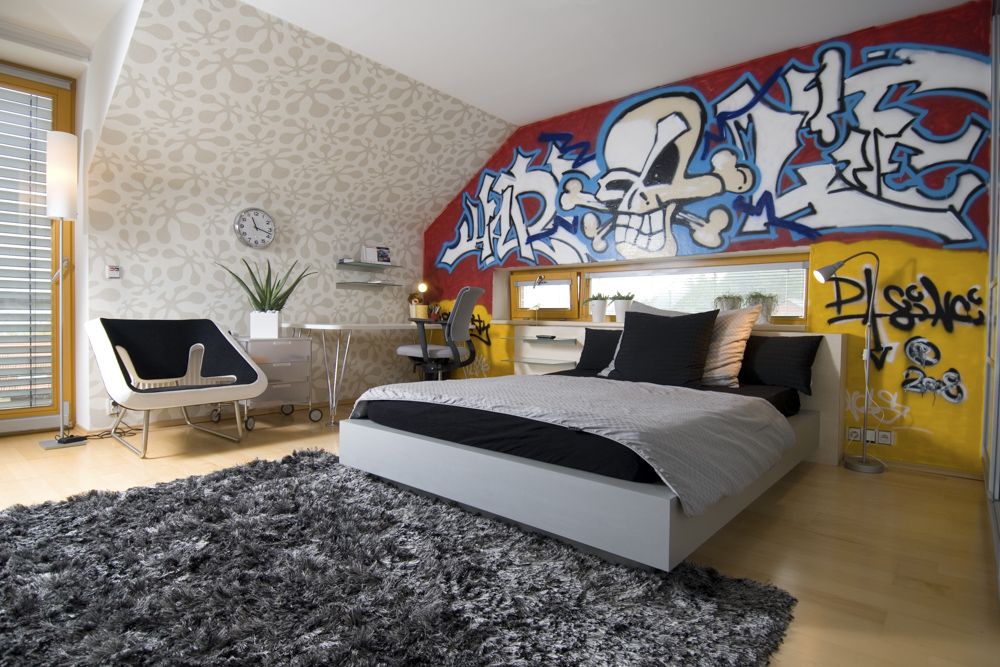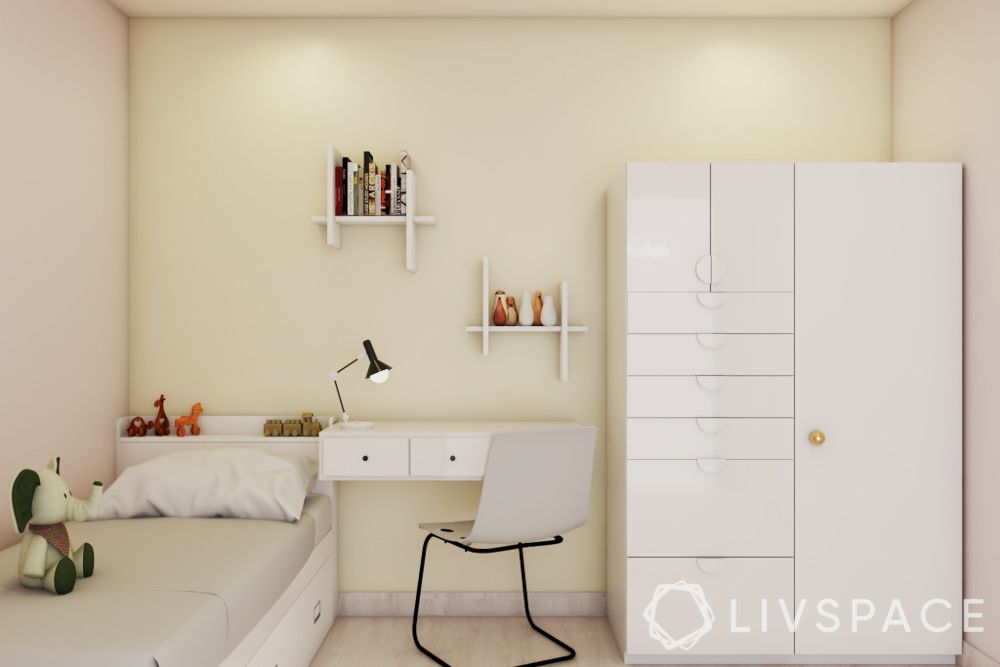 Design Fix:
Keep things simple! Bare is beautiful and in a kids room, it is the best option as they can still have room to make their creative decisions in the room.
#7: Home Office? Make Sure You Don't Make These Mistakes
These mistakes can make Work From Home an unpleasant experience. Spot them before it's too late!
Keeping the Good Lighting Away from You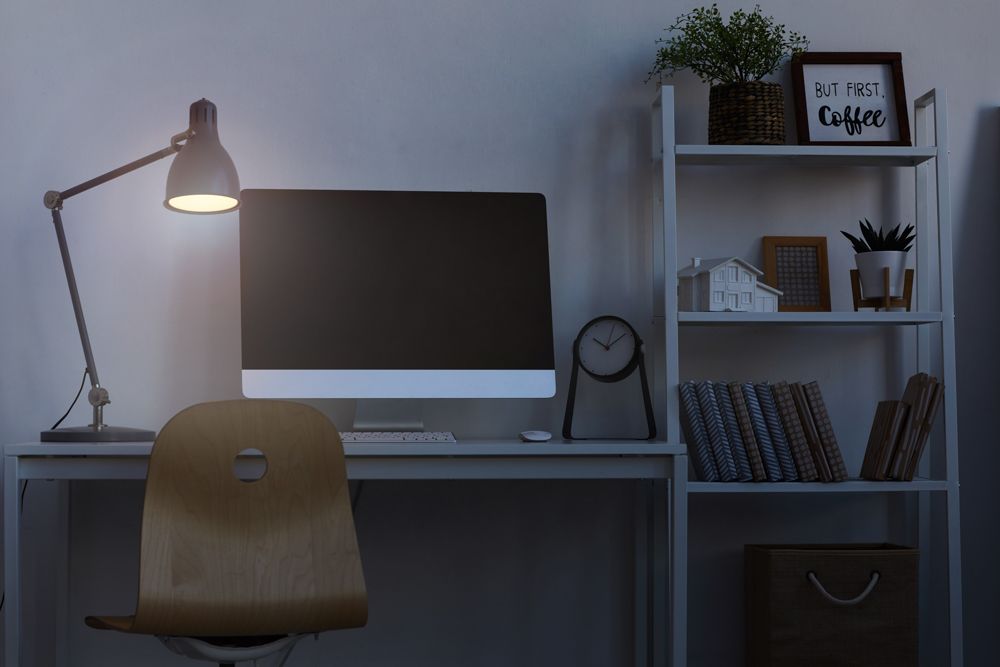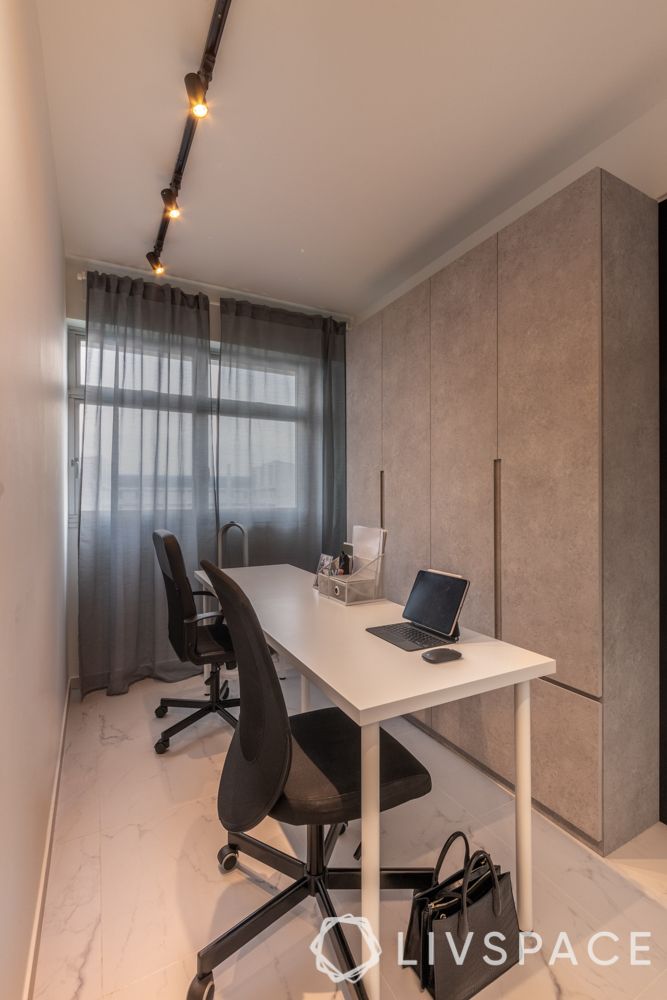 Design Fix:
Make sure you have ample lighting and focal lighting for your home office, especially if you plan on being productive.
Lazing When it Comes to  Decluttering Your Home Office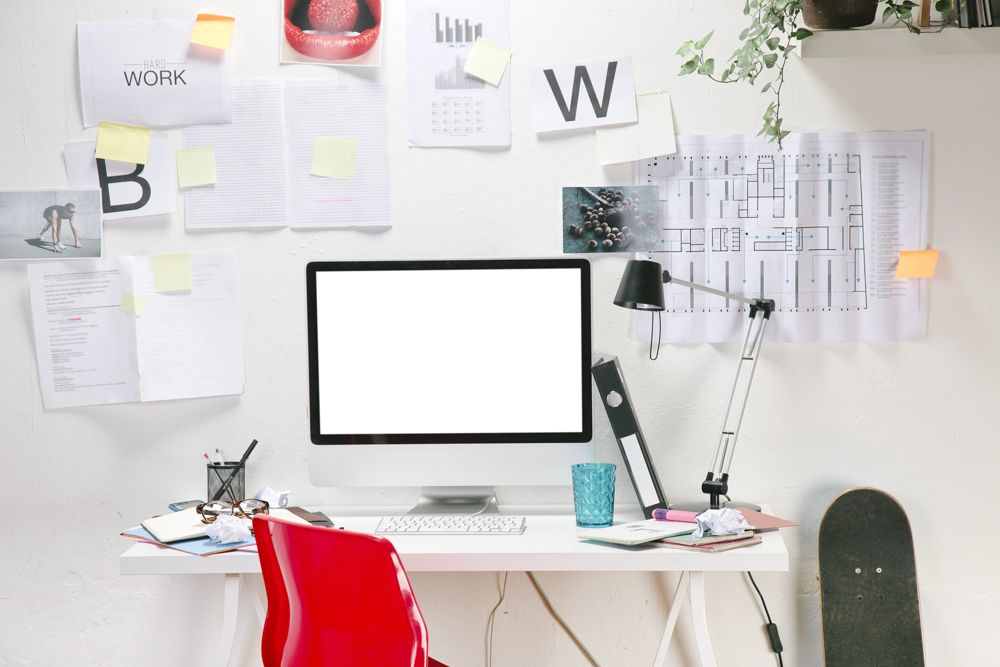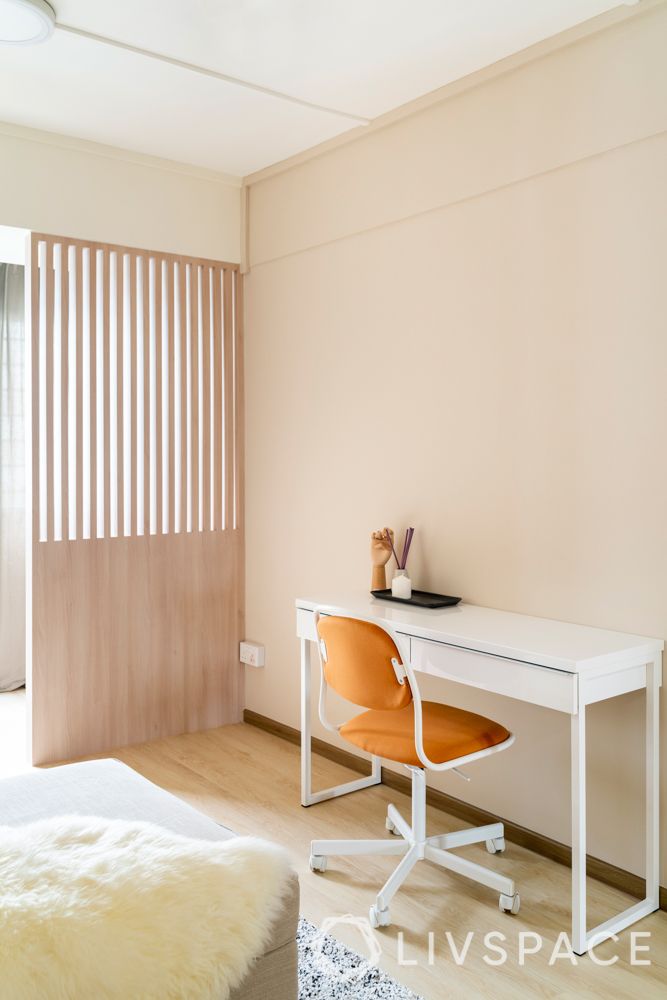 Design Fix:
Choose minimal decor, opt for storage packed furniture and come back to your home office and clean it when needed.
#8: Avoid These to Rain Down on Your Balcony Room Design
These may be silent mistakes but they are still enough to ruin your balcony room design.
Forgetting to See it as a Functional Area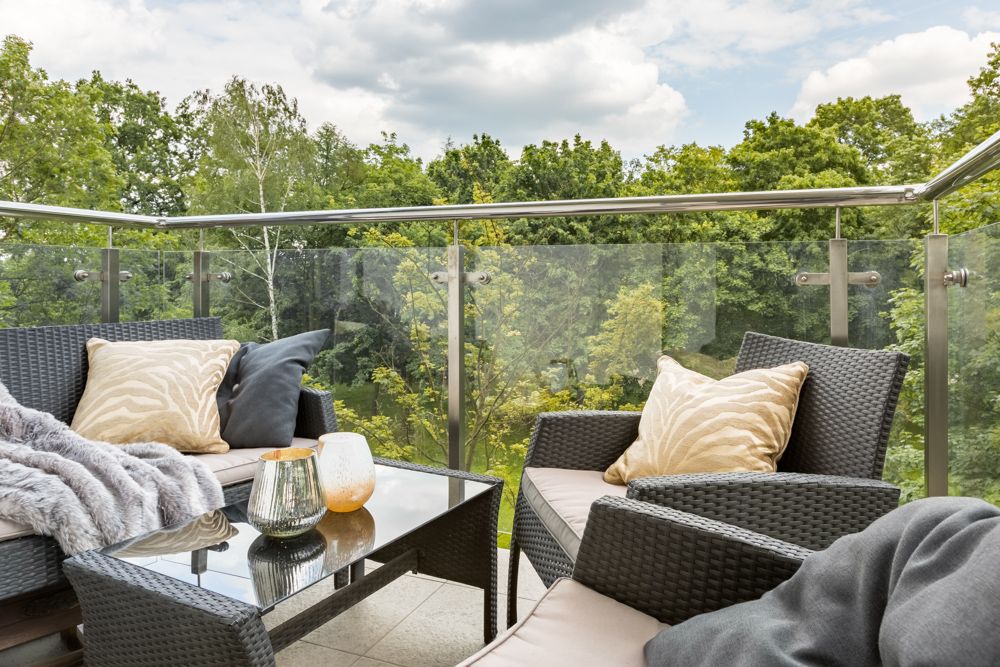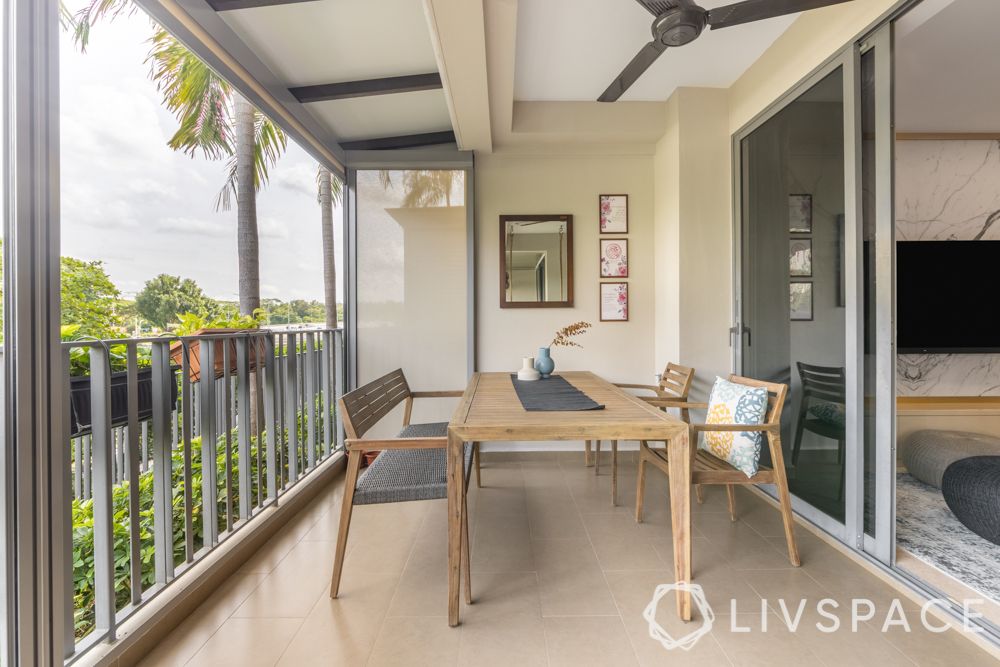 Design Fix:
Set up the balcony in such a way that it can accommodate seating or plants, depending on your preference. 
Inability in Addressing Privacy Issues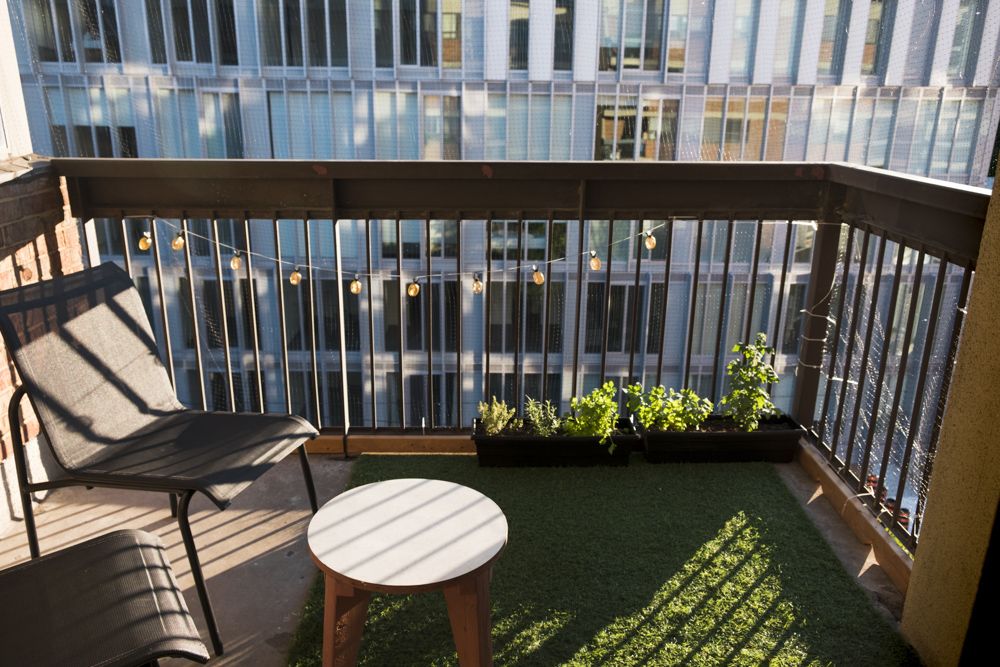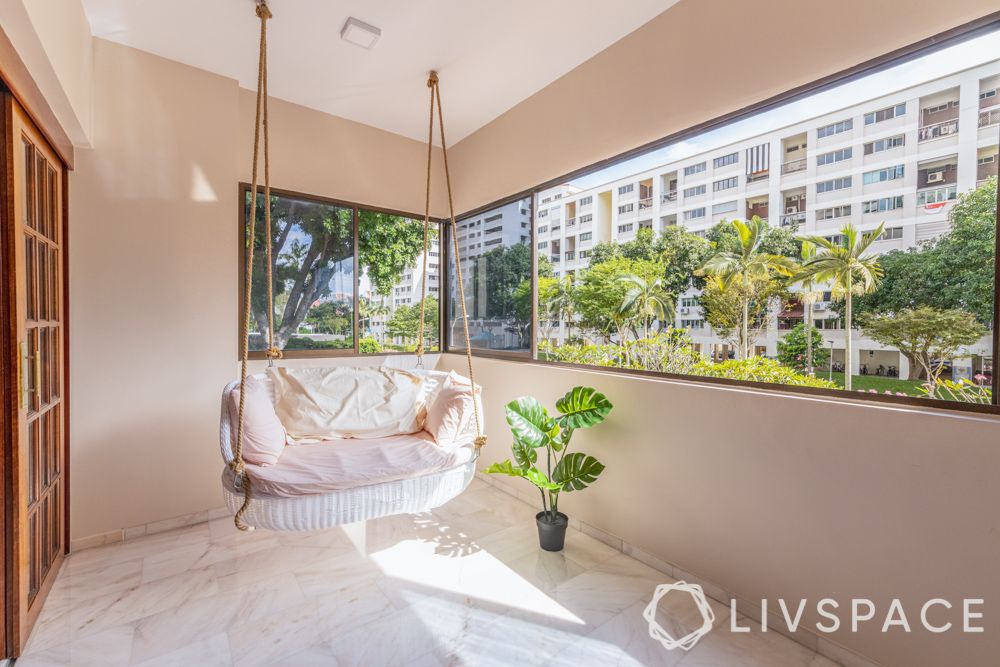 Design Fix:
The balcony can be covered up with plants or a higher parapet. Hanging chairs are also another great option.
How Can Livspace Help You?
We hope you found our ideas useful! If you want your home to be just as beautiful, then look no further. Book an online consultation with Livspace today. Delivering safe home interiors has been our No. 1 priority. Click here to find out how interiors are being delivered following all safety protocols