Do you often find yourself yearning for a cosy and comfortable home that's also clean? Chances are that your interior design aesthetic is Scandinavian. If we are right, then you are in for a treat. Because we are here to show you some of the best homes with Scandinavian interiors designed by Livspace.
But first, let's understand what it means to go hygge at home.
What are the characteristics of Scandinavian interiors?
These are the tell-tale signs of Scandinavian interiors:
Clutter-free space
Simple accents exuding the hygge vibe
Combination of metal furniture and wooden interiors
Usage of plants and flowers as decor
Warm-toned furnishings and decor
You can learn more about it here: 6 Features of Scandinavian Interior Design That You Must Try at Home.
Best Livspace Homes With Scandinavian Interiors
#1: A Brightly Lit Minimal and Scandinavian Condo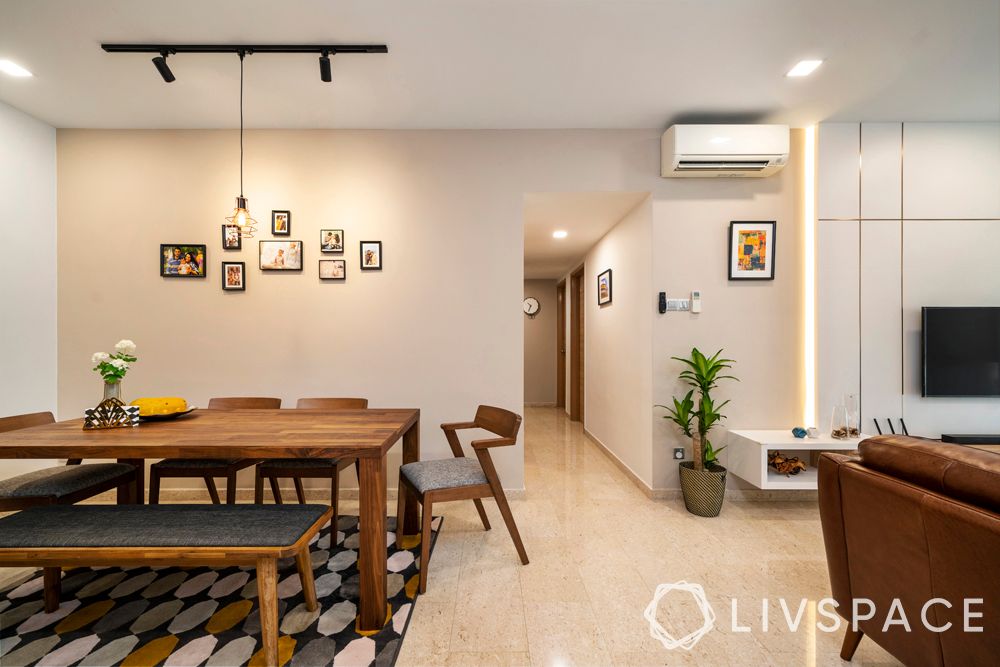 This is a 4-room condo with a blend of Scandinavian and minimal design styles. Clad in soft pastels, the home is livened up with pop-coloured furnishings and gorgeous hand-picked furniture. You can also find a variety of lighting fixtures that makes the space even brighter. The decor is basic with picture frames, paintings and plants.
Take a tour of the whole home here: ​​Steal-worthy House Interior Design Ideas From This Carissa Park Condo
#2: Interplay of Warm Colours and Metallic Accents in This 4-Room HDB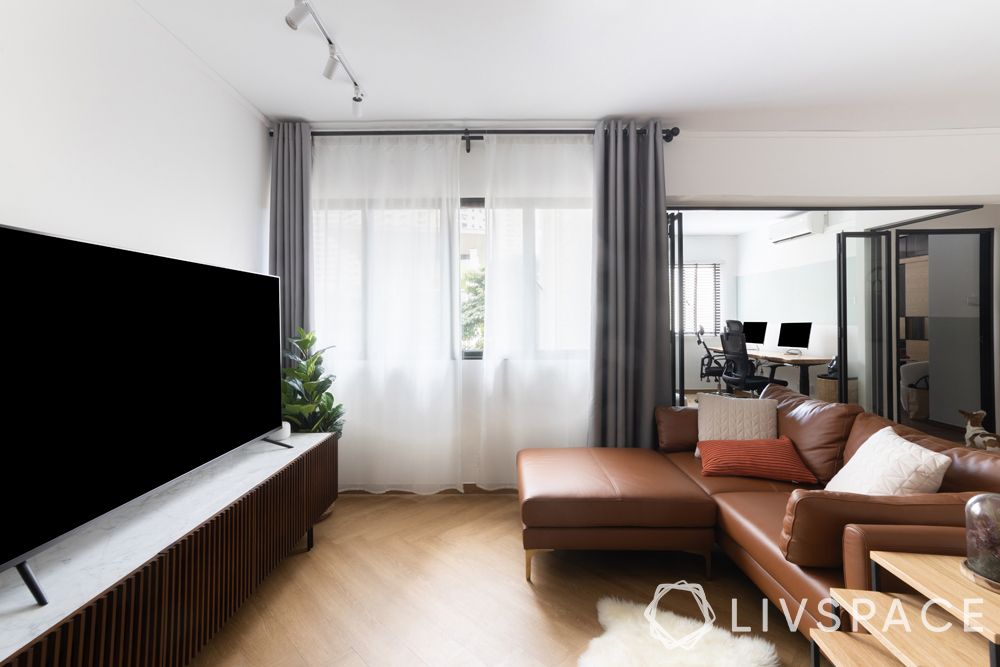 The owners of this 4-room resale HDB, Wei Zhe and Dionne, are admirers of Scandinavian interiors. So, they made their home as Scandi as it could be with wooden flooring, clean walls, glass doors, designer tiles, etc. Featuring warm colours and metallic accents, the home is an example of a perfect harmonious design.
Take the whole tour here: 4 Room HDB Renovation for a Couple Who Loves Scandi and Clean Look
#3: Pinterest-inspired Eclectic and Scandinavian Interiors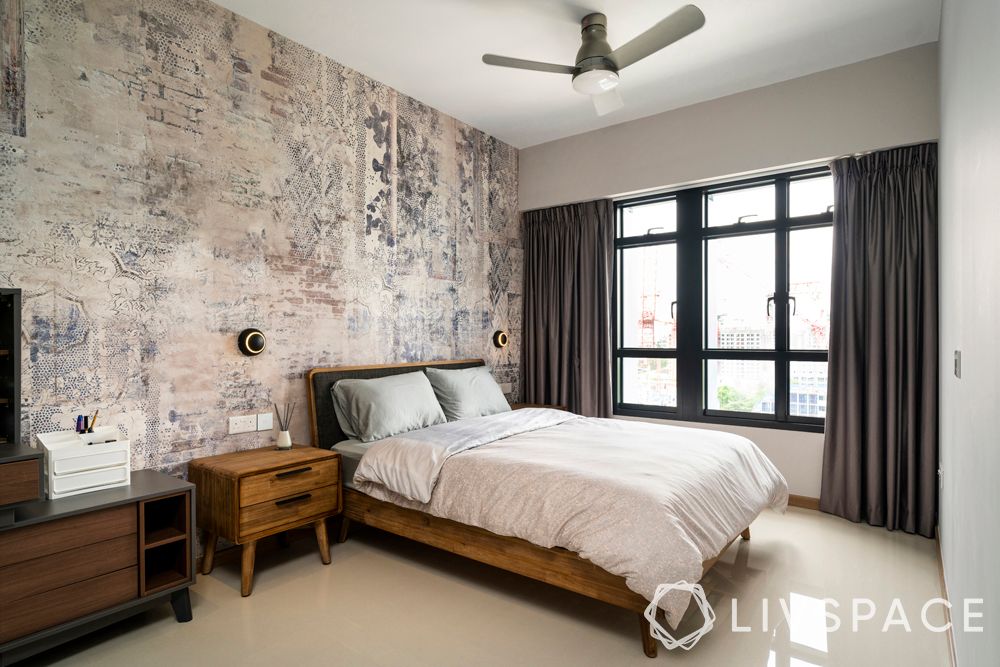 The Livspace team had the opportunity to experiment with design styles in this BTO renovation project. Owned by Shankie and Debbie, this 4-room HDB BTO has a mix of Scandinavian and eclectic interiors inspired by Pinterest. The home is filled with bright colours and warm wooden furniture, a combination that never goes out of style.
There are also several ideas that you can borrow from this house. Check it out here: This is the Best Way to Design a New and Stylish 4 Room BTO
#4: 20-Year-Old HDB With Clean and Bright Interiors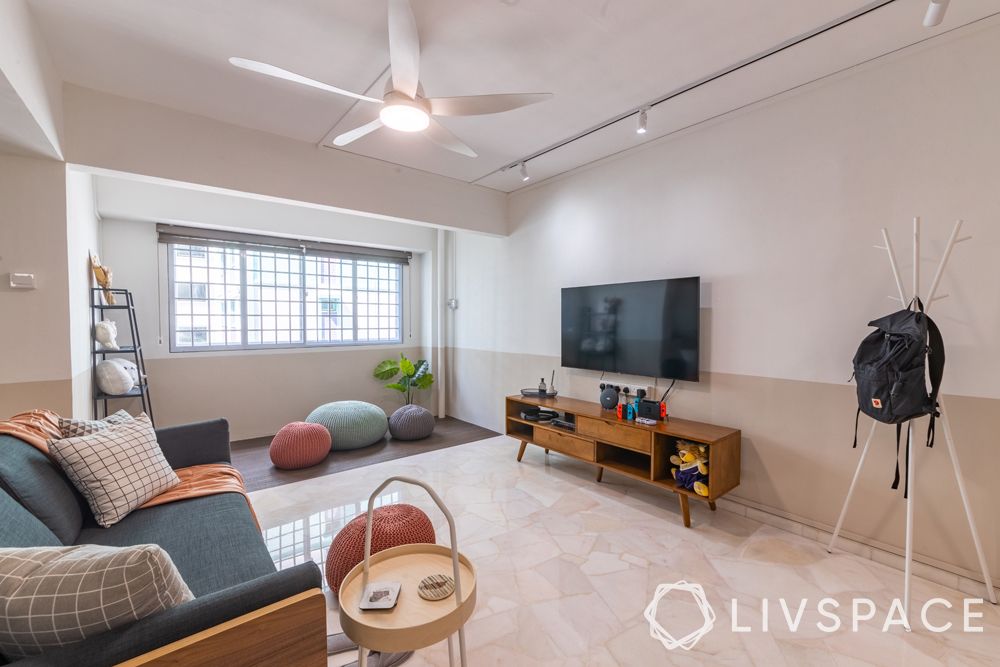 This is a 20-year-old resale HDB that belongs to a young couple. It is one of our favourite homes with Scandinavian interiors because it is minimal, bright and spacious. The home also wears a clutter-free look thanks to the space-efficient and storage-intensive furniture used around the house. Our favourite part of this 5-room resale HDB is the indoor deck.
If you want to tour the whole house, click here: A Clean Scandi Makeover for a Young Couple's 20-year-old HDB
#5: Boho Meets Scandinavian in This 3-Room Condo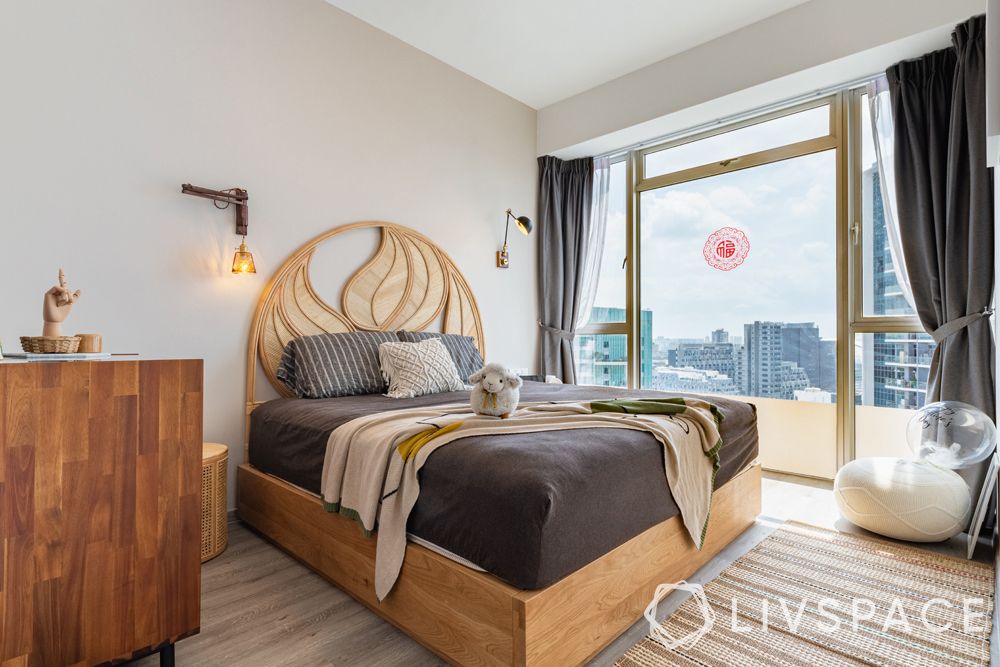 If you like neat, clean lines with a comfy boho-chic feel, then you will love this 3-room condo. It exudes an American country vibe with warm wood tones and white, Scandi walls. The home also has a variety of textures and patterns seen in the furniture used. Additionally, the design continuity in this cosy and functional condo is clever and admirable.
Don't miss the whole tour: When Boho Fun Meets Scandinavian Form and Function in a Condo
#6: A Plush All-White Condo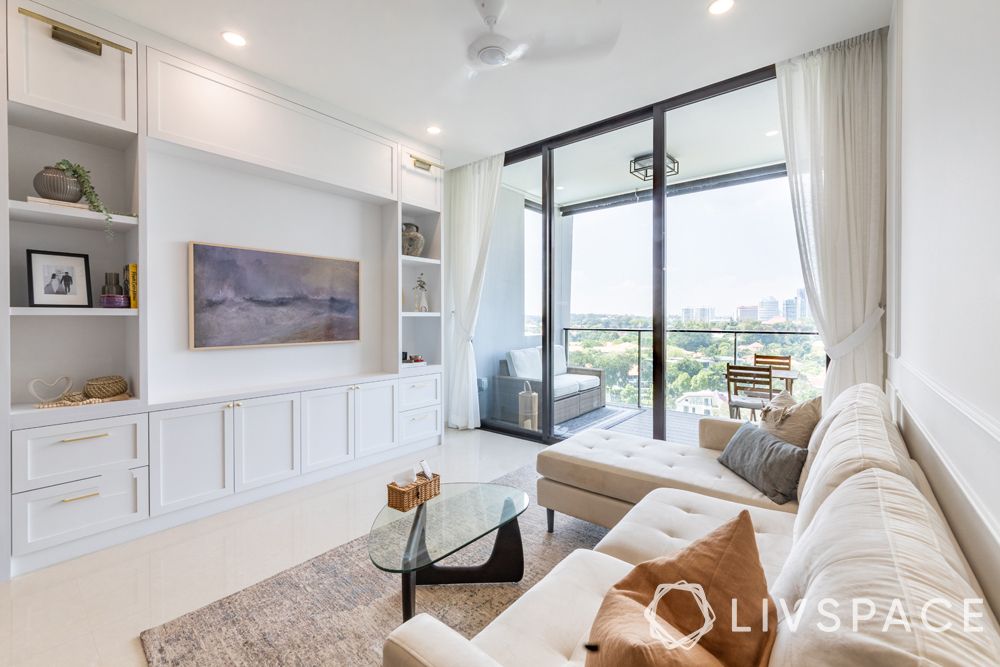 "A bright and clean condo with statement design elements" is the brief homeowners Elena and Bernard gave to the Livspace team. And it turned out to be exactly what they asked for. With a mix of modern, colonial, farmhouse and Scandinavian interiors, this condo looks like something out of a design magazine. Furthermore, the all-white condo is accentuated with beautiful decor items and has ample storage area.
Take the whole tour here: Gorgeous 5-Room Condo Makeover With a Mix of Styles to Flaunt
How can Livspace help you?
Inspired by our curated collection of Scandinavian homes? You can also get such beautiful designs. All you have to do is book a consultation with our expert designers. We deliver quality interiors even as we keep safety as our #1 priority. You can learn more about our COVID-19 safety standards here.
If you want more information on Scandinavian interiors, these might interest you:
Get Expert Advice on How to Choose Colours for Scandinavian Interiors
Stylish Scandinavian or Modest Minimalism?
Send in your thoughts and suggestions at editor.sg@livspace.com.