Singaporean homes have always emphasised the importance of functional, minimal and zen interior designs for their homes. Even if the styles to implement the above three interior designs have changed from generation to generation, the principle has remained the same. Looking at the statistics, as Gen Z enters the age of home owning, Japandi interior design seems to be the new trend.
What is Japandi Interior Design?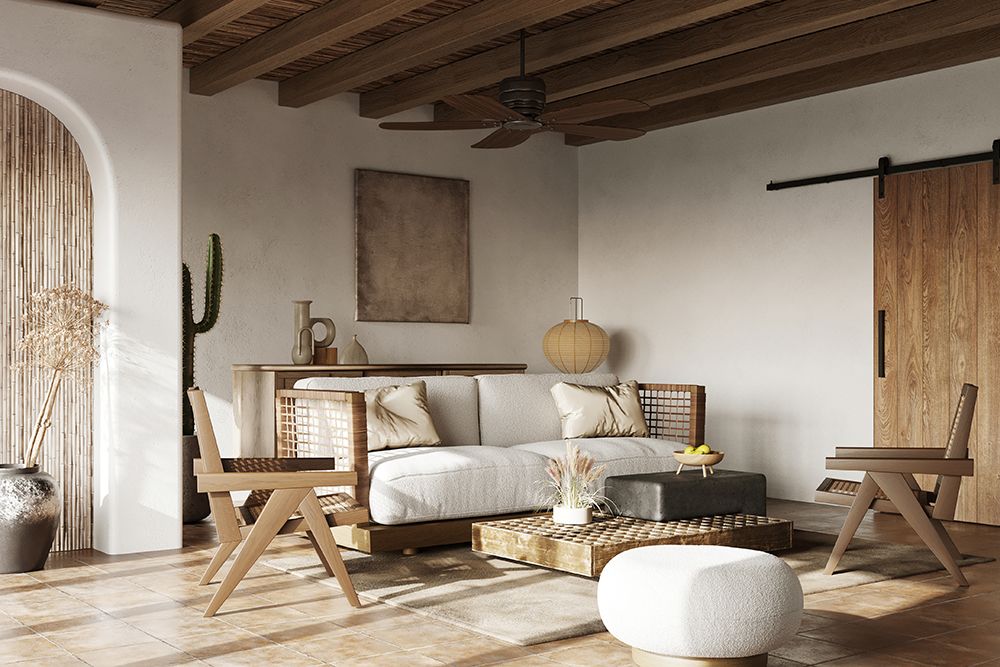 As the name suggests, Japandi interior design is a blend of Japanese and Scandinavian style. Also, the Japandi design is all about blending the functionality of Japanese style with the comfort of Scandinavian design. As a result, Japandi style also combines the elements of zen interior design to bring forth a harmonious blend of functional yet minimal design.
How to Recreate the Japandi Interiors at Your Home?
Regardless of being trendy, Japandi style is a great idea to implement in your house if:
you desire to have functional interiors
the zen interior design goes with your lifestyle
you like clean, sleek lines
you are looking for a more eco-friendly interior design
If any of the above is not a criterion of interest for you when it comes to your home interiors, then let us tell you that Japandi interior design is also high on aesthetic value. It is also easy to achieve and maintain this interior design style. How? Read below to know what conscious choices you can make to give your house this zen interior design makeover.
#1: Choose Neutral Walls to Clear the Way for Japandi Interior Design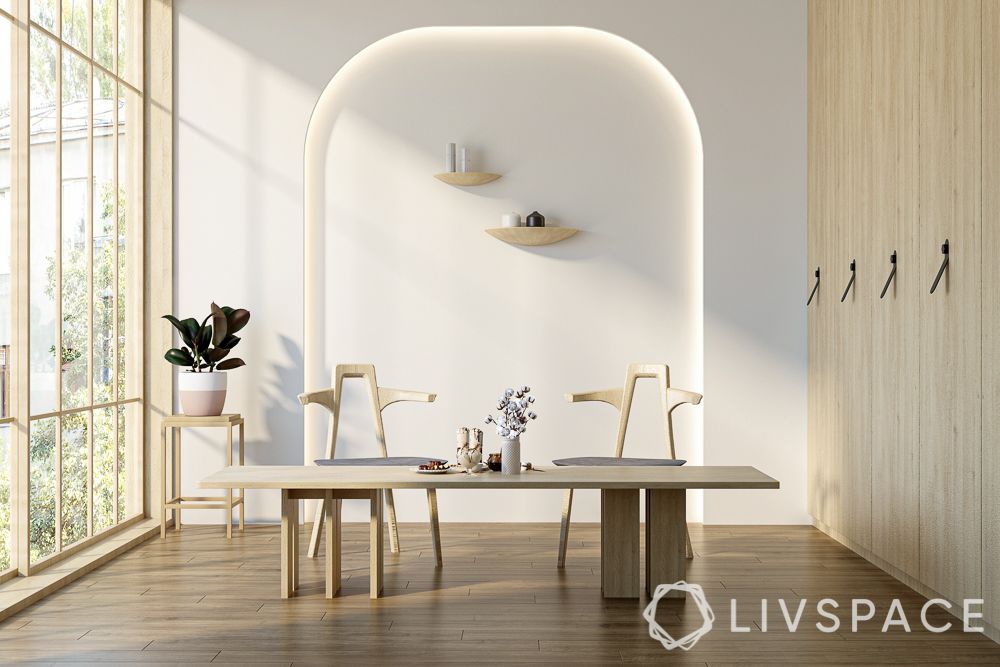 Since creating the Japandi interior design is all about having a soothing vibe across the home, a neutral palette is your ideal choice. Think of beige, sand, cream, taupe and stone colours for Japandi style. Additionally, You can choose soft Scandinavian shades of pale pink, blue or grey to add contrast too.
#2: Pick the Right Furniture for a Zen Interior Design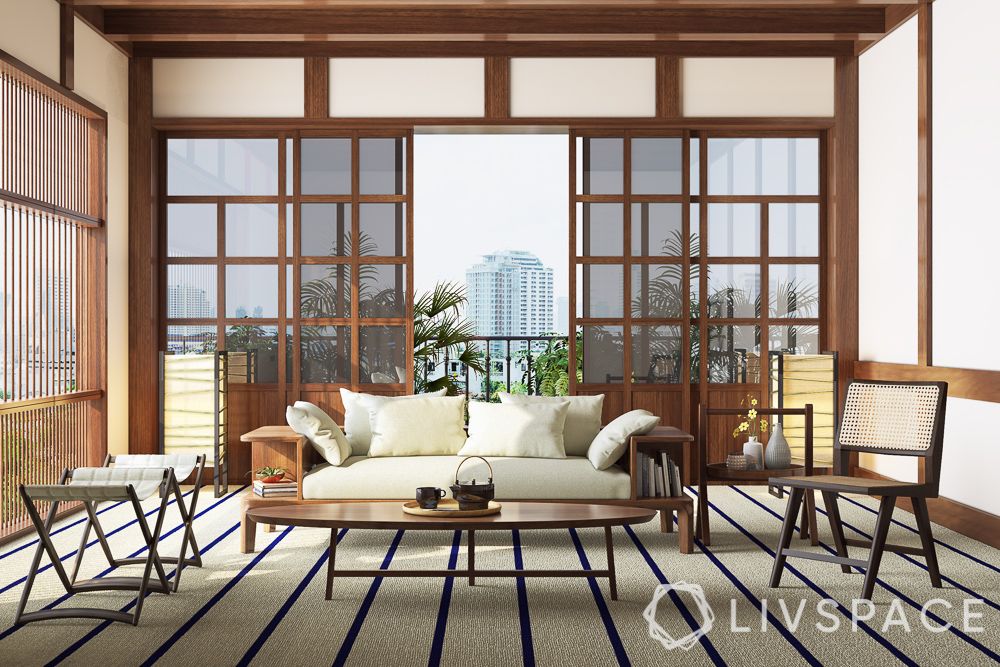 Pick furniture with neutral shades as well as ones made of natural materials. Similarly, Japanese culture places emphasis on the quality of the material used for any furniture to ensure sustainability. Add comfortable furnishings to maintain the comfort of Scandinavian style.

Also Read: How to Give Your Landed House an IKEA-Inspired, Scandinavian Transformation
#3: Go Back to Basics with Sustainable Decisions
More Singaporeans are becoming aware of the importance of sustainability in everyday life, and this has carried into our choices of interior design styles. Japandi interior design is an opportunity to embrace this environmentally friendly lifestyle. Wood, bamboo and recycled materials are just some of the trademarks of Japandi style.
#4: Keep Zen Interior Design on the Check with Art and Decor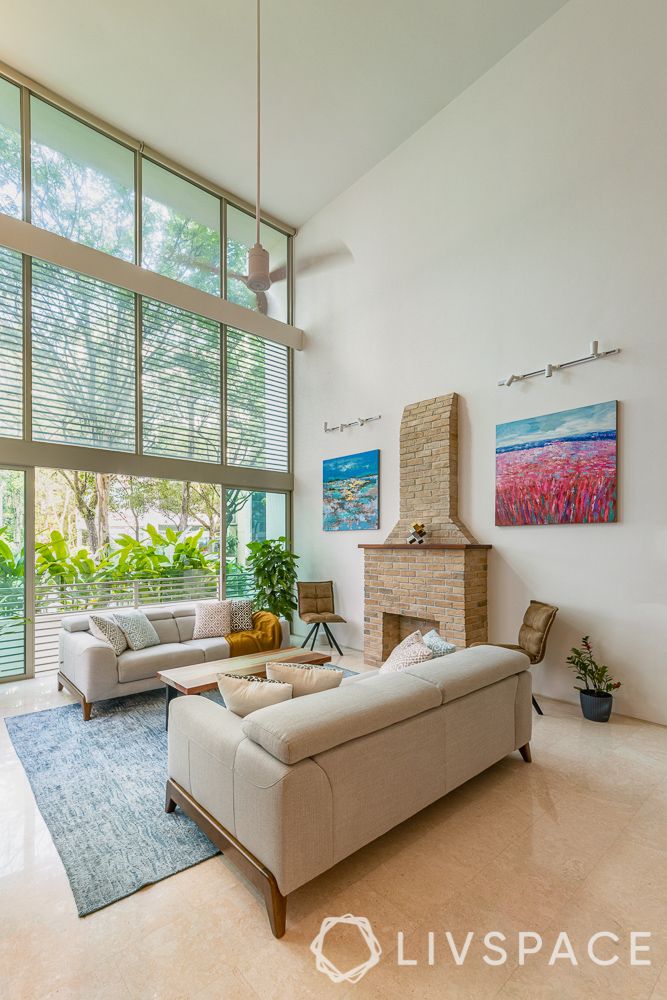 Art and decor serve as a transitive way to add more personality to the room. Since the Japanese value craftsmanship and quality, keep these factors in mind when choosing your items. When aiming for Japandi interior design, try to find appreciation for local, handmade art to add value to it.
#5: Nourish Your Body in a Zen Interior Design Bedroom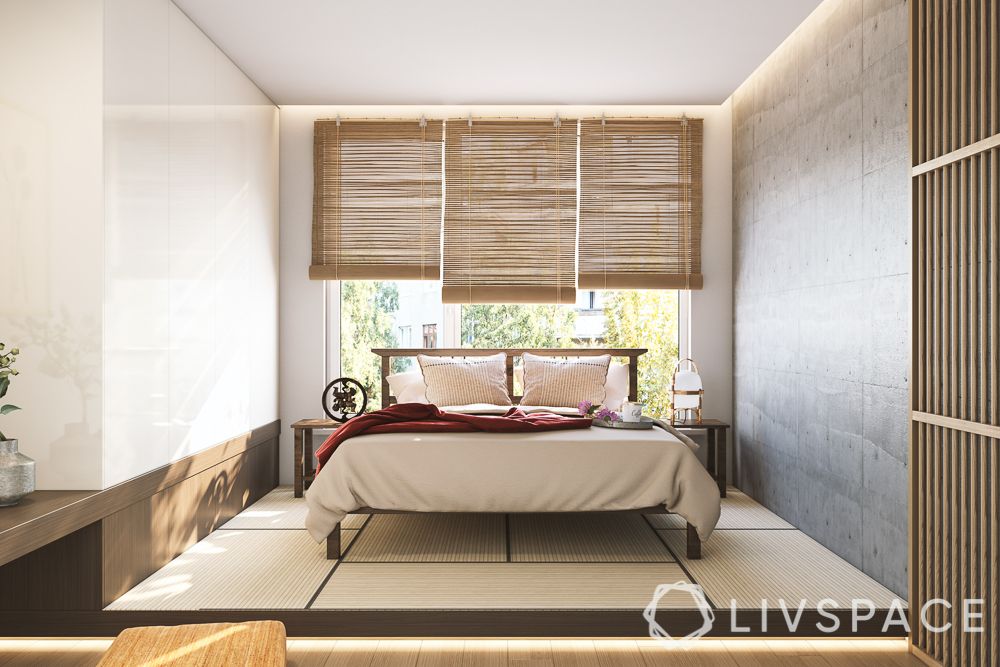 Who would not want to relax in this Japandi style bedroom? To achieve this aesthetically pleasant yet comfortable Japandi interior design, we have used tatami mat flooring, bamboo blinds and a low legged simple bed frame. The relaxed nature of this space balances functionality and tranquillity; both which are hallmarks of the Japandi look.
#6: Achieve the Japandi Interior Design with Playful Blend of Patterns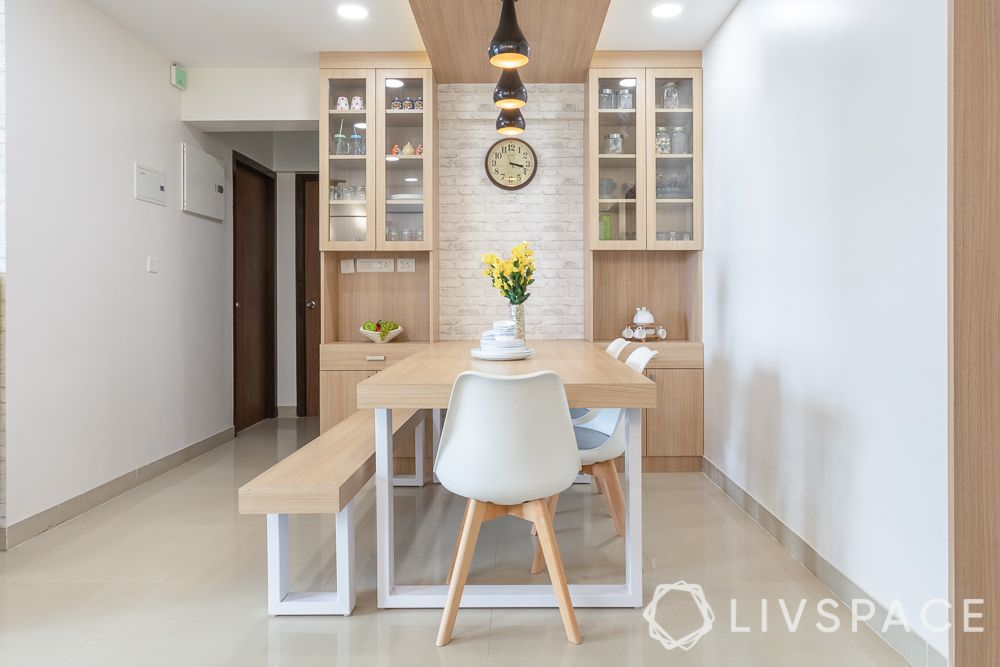 apandi style is all about achieving a harmonious blend, and it applies to visual symmetry too. For example, harsh lines are softened by curves in the same space to maintain the harmony of zen interior design.
#7: Bring in Nature to Your Japandi Interior Design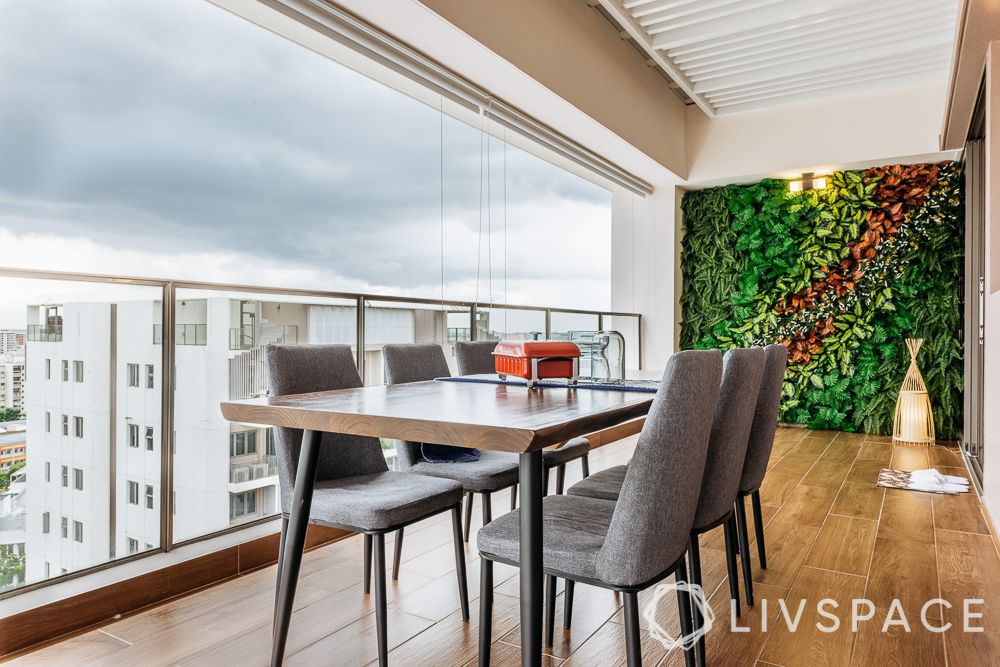 Bring in plants to create a visual quirkiness to your Japandi style room. Prefer bonsai, bamboo and hanging planters to get that zen interior design right.
#8: Create a Natural Spa-Like Bathroom in Japandi Style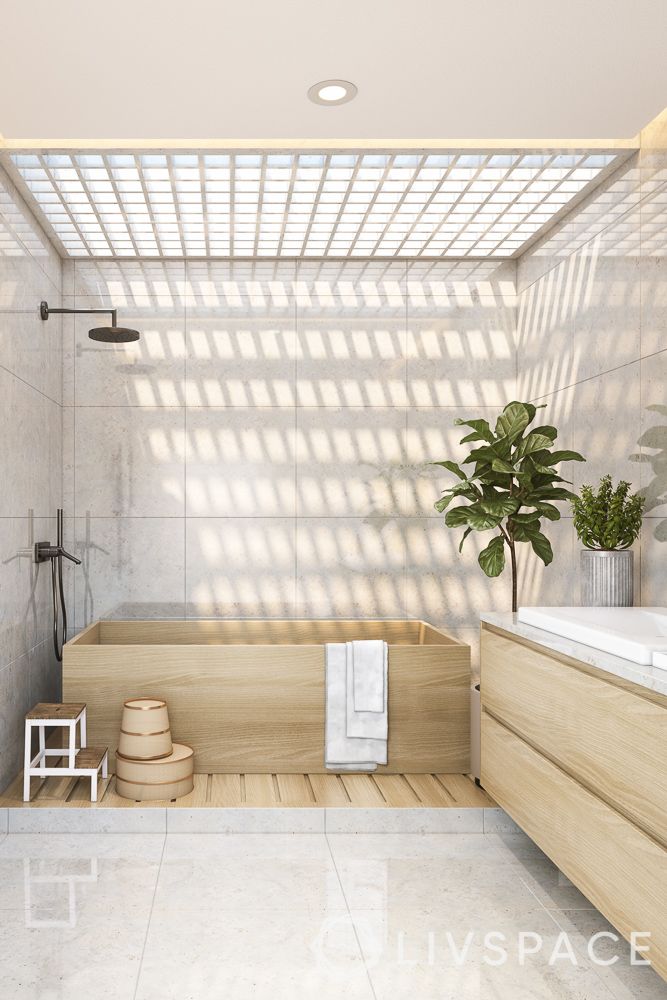 Bathing in nature is the best and Japandi interior design aims to recreate that experience at home. Stick to natural, yet sturdy elements to create a luxurious bathroom where you can give your body the zen interior design escapade. If you have a bathtub, consider making it the focal point to emphasise the Scandinavian style.
#9: Declutter to Maintain the Japandi Interior Design Look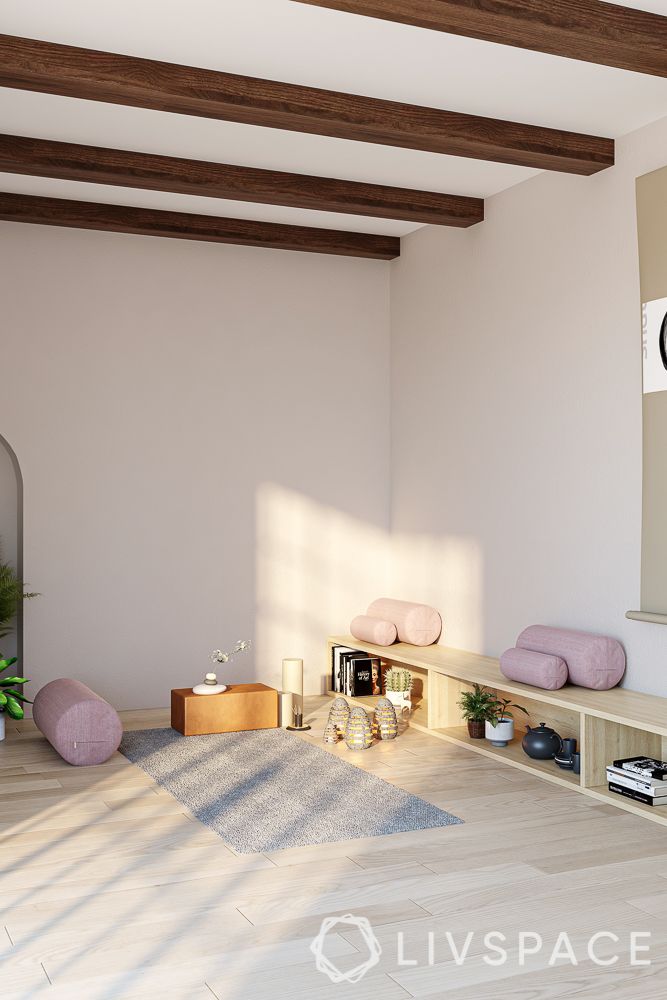 The Japandi style is based on constantly discarding what you don't need in order to stop overconsumption. Maintain the Scandi look by keeping only what you need and decluttering your home on a general basis.
#10: Contrast Your Way to the Japandi Interior Design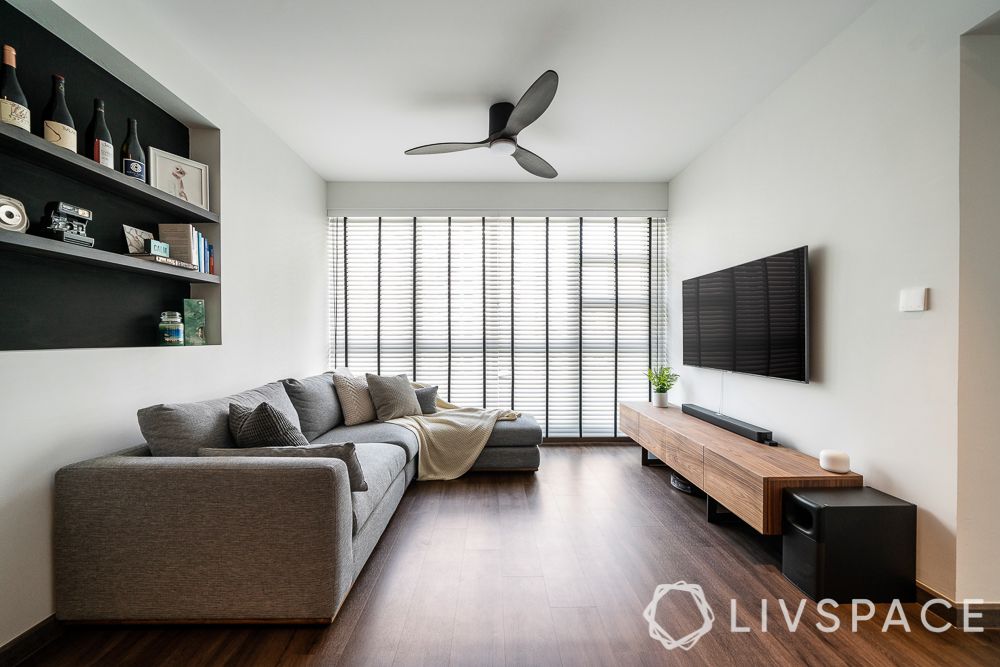 Layer your neutrals with sparse use of blacks for a more comforting environment. As you can see in the above living room, the shoji window screens filter light to this living room that has a Japandi style. The greys and blacks create a soothing appeal to the room mixed with the neutrals.
#11: Combine Functionality with Sleek Lines for Zen Interior Design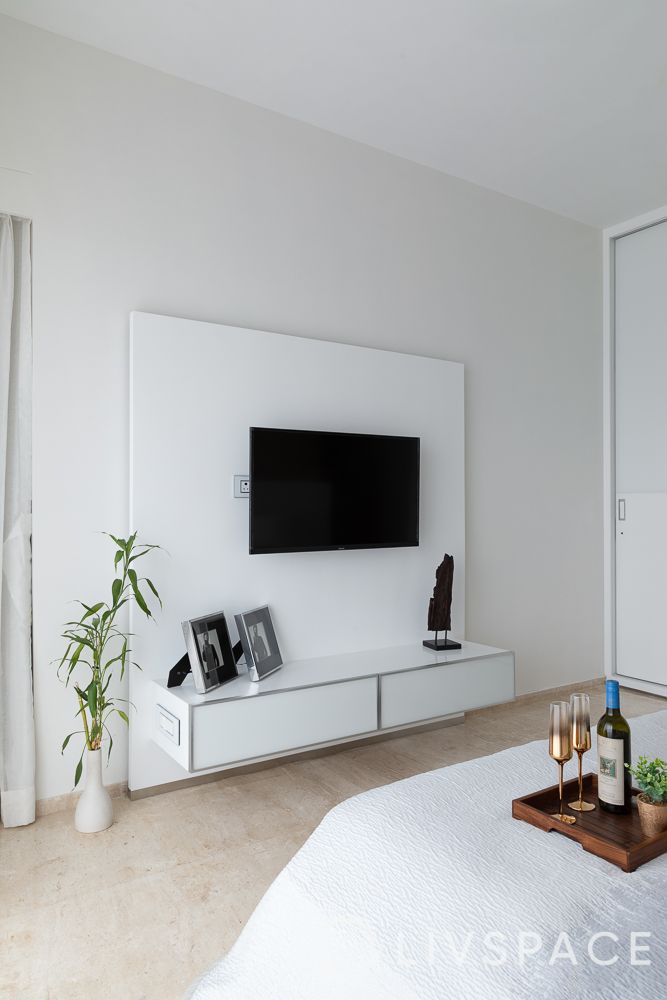 Do not surpass style for function when it comes to the Japandi interior design. Add sleek elements with storage, durability and convenience. Remember, when it comes to Japandi style, it makes sense only if it combines your idea of comfort with functionality.
We hope these tips help you achieve the zen interior design you are looking for. Want more basic, but beautiful design ideas for your house? Read 5 Beautiful Yet Simple Room Design Ideas to Explore for Your Home.
How Can Livspace Help You?
We hope you found our ideas useful! If you want your home to be just as beautiful, then look no further. Book an online consultation with Livspace today. Delivering safe home interiors has been our No. 1 priority. Click here to find out how interiors are being delivered following all safety protocols.