Not able to figure out what to do with that large blank wall in your living room or bedroom? Irrespective of what your budget and style preferences are, this blank wall can be turned into a showstopper. Wondering how? With the proper design, you can rework an uneventful wall right into a feature wall, which can also be known as the accent wall. You could experiment with substances, textures, shades and styles to create a feature wall according to your mood and style preferences. A little DIY venture is also possible if you have enough energy to design the feature wall yourself. In this story, we have shortlisted six beautiful accent wall designs for every room which you should strive for in case you are bored of looking at the plain walls in your home.
#1: A reflective mirrored feature wall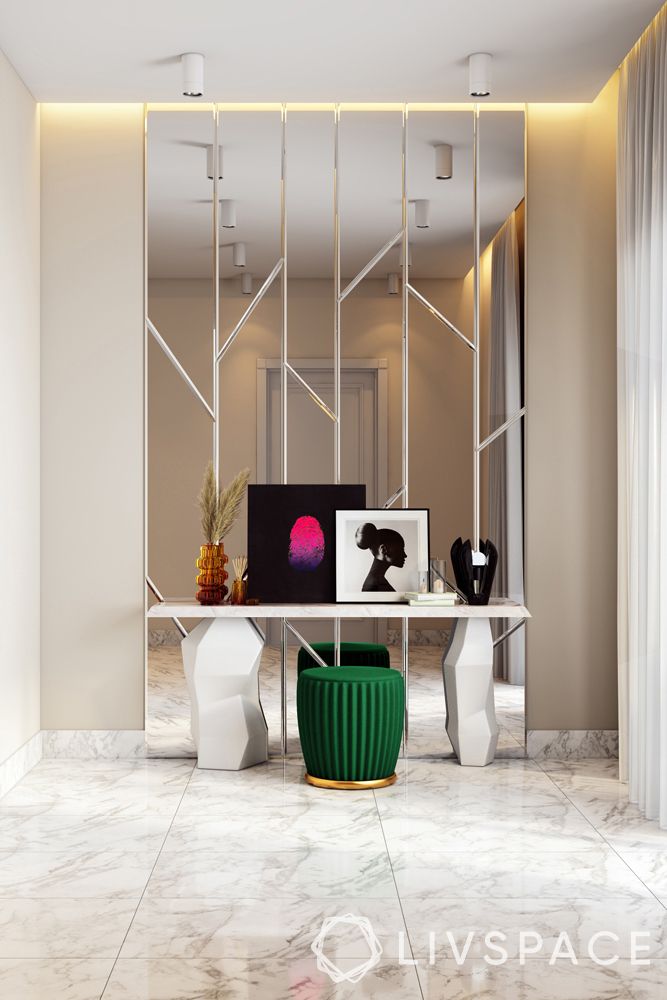 Mirrors have certain positive traits like the capacity to make a space seem large and add a luxurious touch to your interiors. So, if you want to give your home a luxe design layout, then mirror panels are the right choice for you. As it can be seen in the above picture, we've added mirrors with grooves inside the lobby that look so sassy and convincing as you enter the home. It is also important to install the proper lights in this area so that they reflect to illuminate the whole space brilliantly.
#2: A fluted wooden feature wall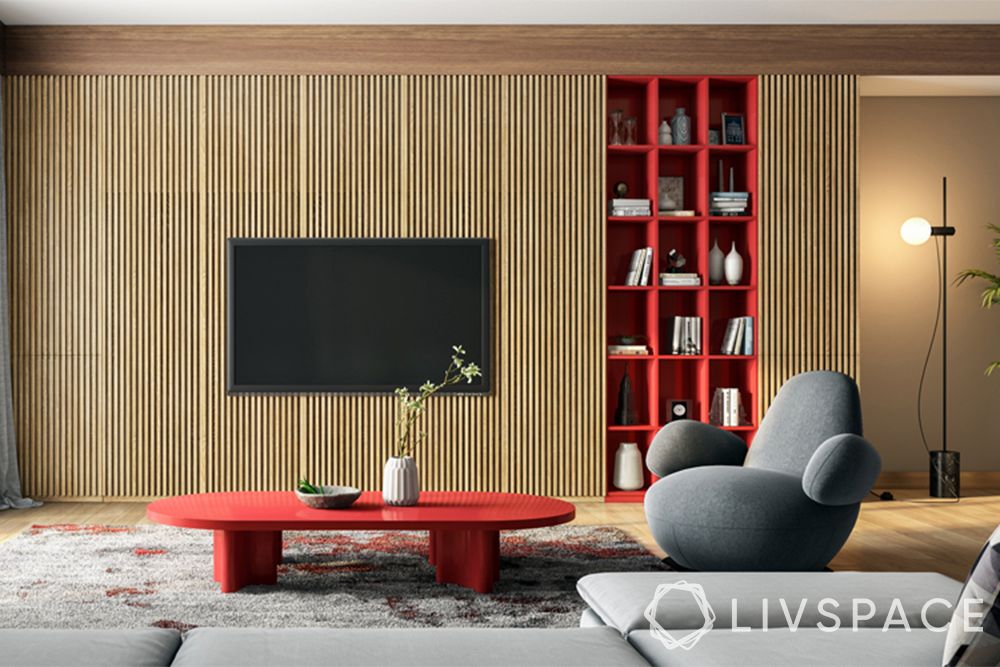 It is a very common belief amongst the homeowners that fluted wall panels on the dressing walls are quite a rage. In Malaysia, people usually use the fluted panels for television unit partitions when they are paired with the proper furnishings Or as a sliding door to hide the tv unit and wires behind. However, to break away from the monotony of wood, you can try adding a pop of colour inside the display cabinets.
#3: A striking wallpaper feature wall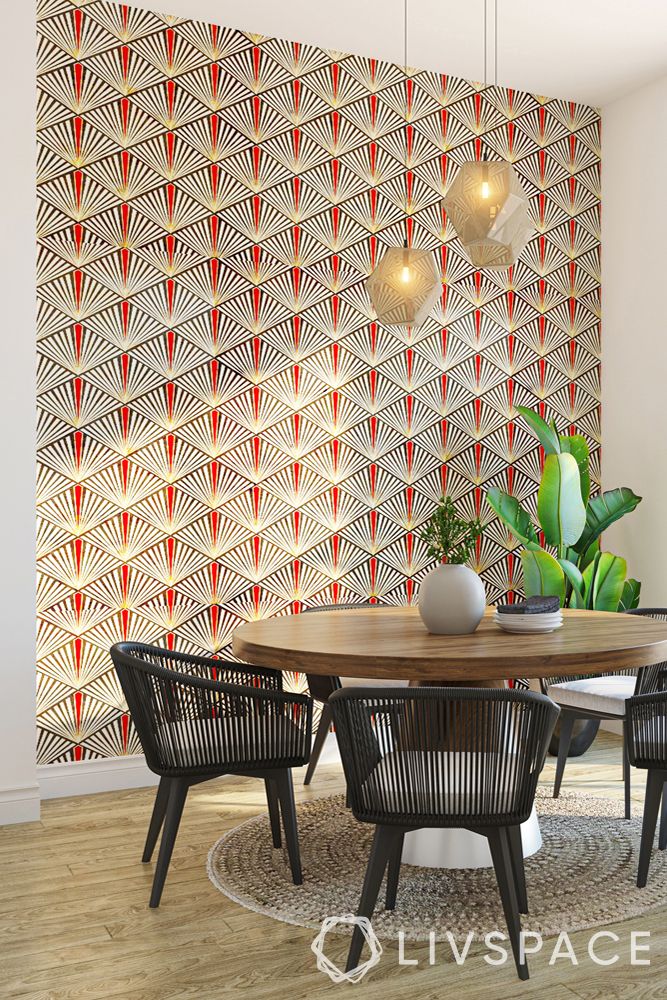 Possibly the easiest way to jazz up any wall at your home is to feature a hanging wallpaper to it. It is pocket-pleasant, amusing and very smooth to install. You may go for multiple styles and colors when it comes to wallpapers. Here, we've tried a geometrical pattern design with splashes of color. It is always in fashion and could make your room appear stunning. However, you must ensure that the rest of the walls in your room are plain, with plain partitions so that the focus stays on the feature wall.
#4: Bringing ombre trends into your home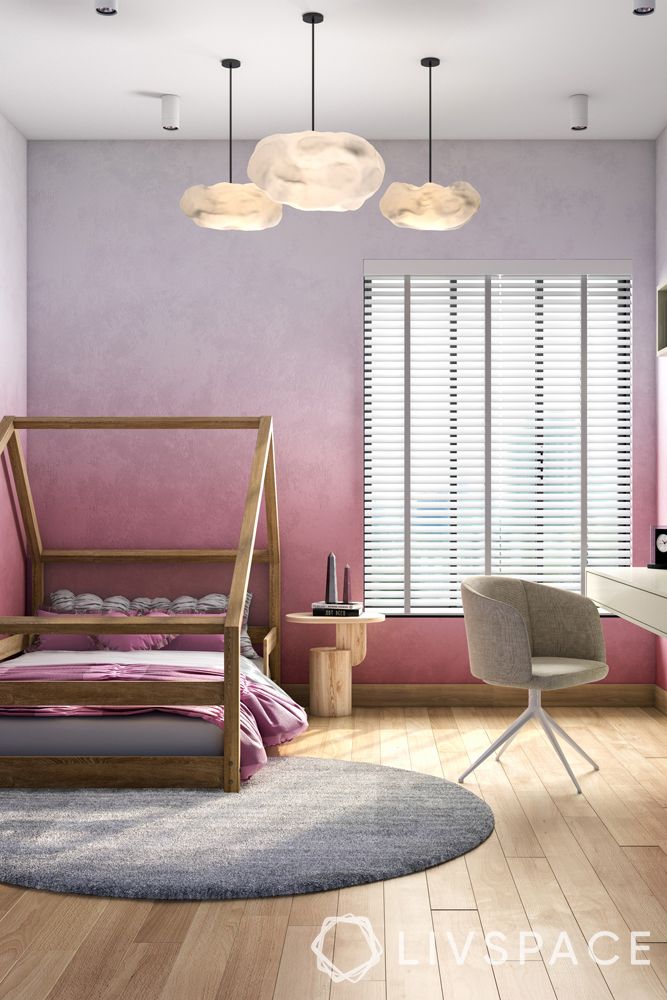 Ombre paintings make for a splendid concept for a feature wall. To get this accent wall for your room, you'll need to have both light and dark shades of the same colour. You begin with the darker colour first and paint the wall in even strokes. Later, you begin blending it with the lighter color. You can either hire an expert to help you with this or you can do it on your own. All you need is a painting package with basic supplies like a paint roller, sponge and paint. You can both paint one wall or all of the partitions in a room, relying on what you like.
#5: Wall cladding to highlight a part of any wall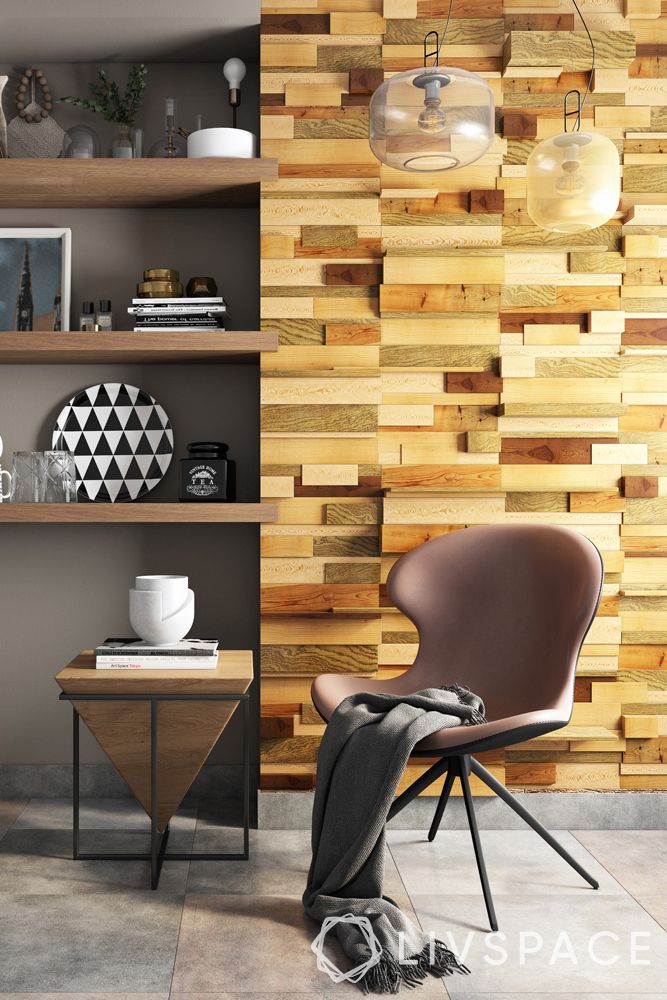 If you haven't heard of this earlier, then you might find it interesting to know that wall cladding is the method of adding one fabric over every other, in order to create a skin layer over the wall. Normally, you may spot stone cladded partitions in nation-state houses across Malaysia or in industrial setups. Here, we're displaying a Livspace designed feature-walled reading room with a timber cladded wall that offers a warm-coloured backdrop, and next to it are the wooden ledges that seem like an extended part of the cladded feature wall.
#6: Try out the tongue and groove wall panelling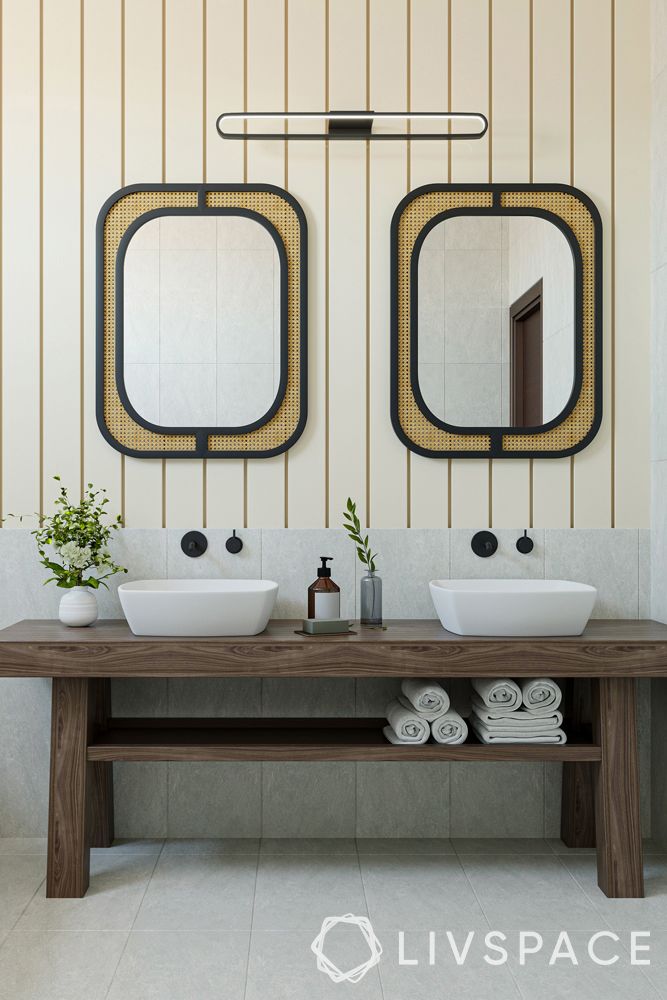 Tongue & groove paneling offers an adorable twist to your bathroom wall. It looks lovely but it also calls for some upkeep. You may want to add enough layers of water-proof paint to these wooden panels as they need to withstand wet and humid conditions inside the bathrooms. But given all of these constraints, this wall idea is extraordinary for all of those looking to add unique highlights at their home.
Send in your comments & suggestions to editor.sg@livspace.com.