The days of conventional office spaces with monotonous colours are long gone. Now, the decor of your office plays a crucial role in the overall experience of a workspace. Therefore, it is essential to design a high-end and modern office interior design that enables both employees and employers to communicate their thoughts.
Choosing the right materials as well as colours can help in adding a dramatic yet professional character to your space. Here are the top 7 trending materials for a modern office interior design.
#1: Glass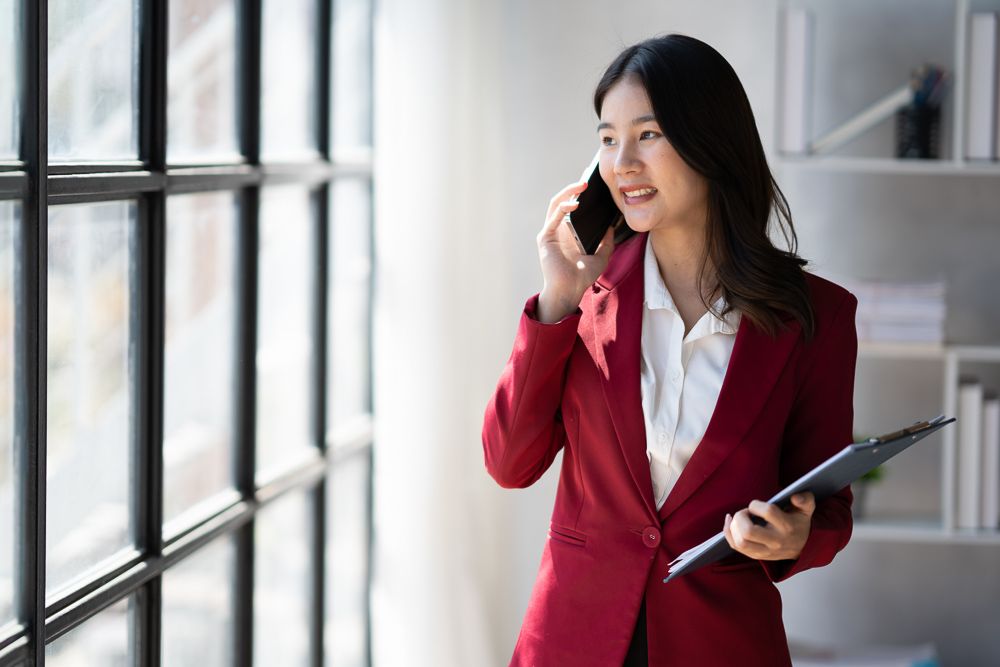 When it comes to commercial interior design, glass is the first material choice of any designer. With technological improvements, glass has achieved a commendable level of sturdiness.
Due to its versatility, glass can help you create an open, airy and contemporary office design. Today, you can see glass in modern office furniture, including table tops and sleek shelves.
Moreover, a glass partition can help you create a boundless space through its visibility, despite being a divider. This can help you deliver a subliminal message of transparency in work and communication.
#2: Metal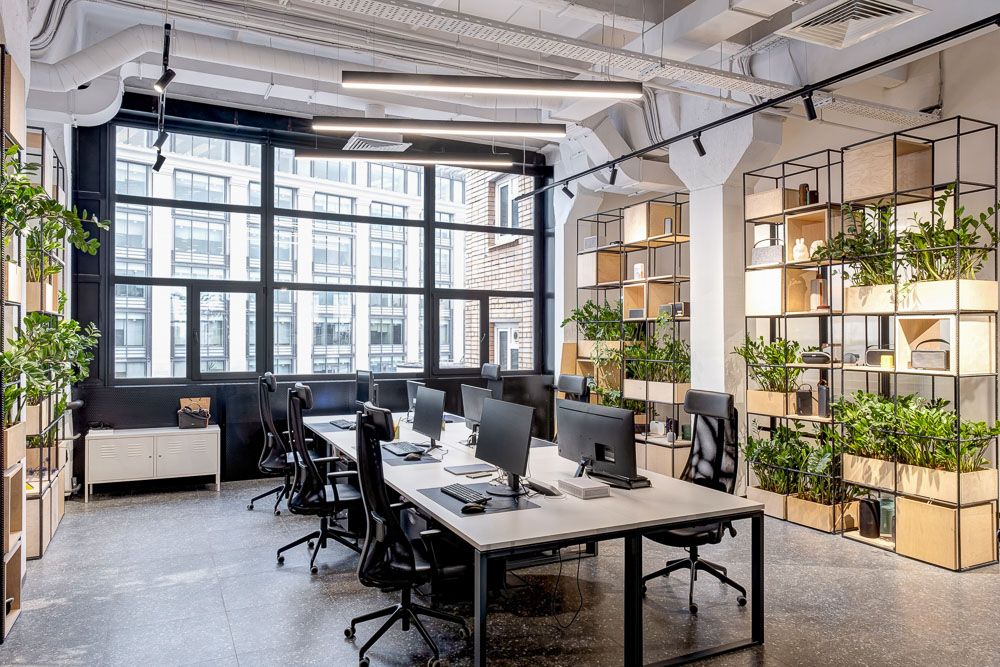 One of the materials that's always in the limelight for commercial spaces is metal! While it was once a primary material, metal is fast gaining popularity for its aesthetic value and durability.
Metal, as a material, has conventionally been used in the technical support of the design. Today, however, you can use it in varied forms to add aesthetic value. For instance, you can opt for metals like copper and bronze as accents in modern interior design.
Apart from the furniture in commercial interior design, you can also use metal in your lighting. Moreover, this material can also be recycled without any deterioration in quality. So, it's a win-win for companies who want to opt for sustainable choices.
#3: Concrete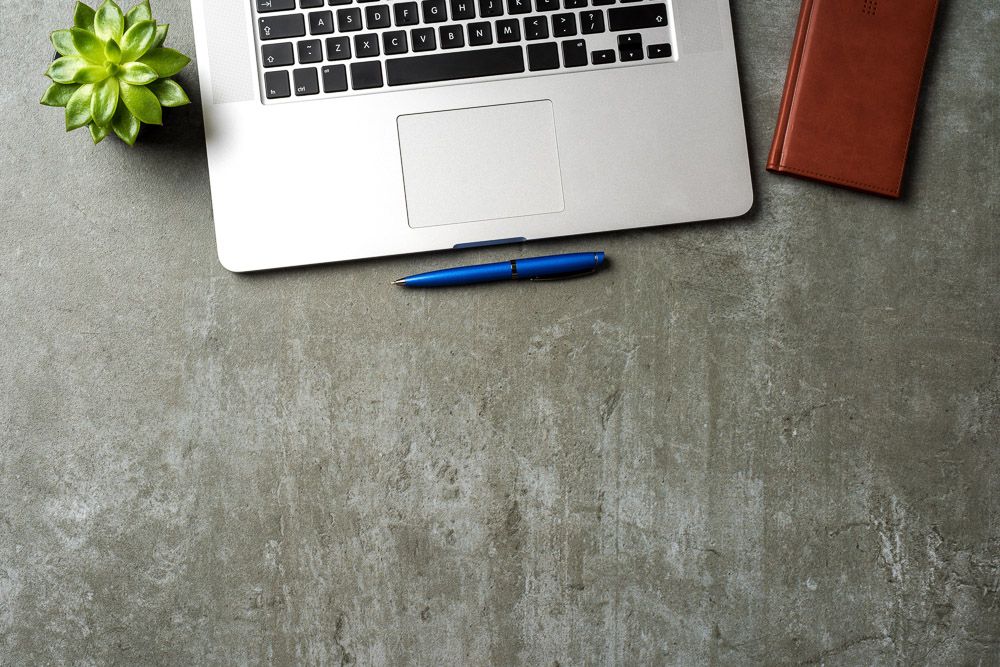 Concrete is a prevalent material in the construction industry, that's also making waves in interior design. Concrete planters, benches and tabletops add some rustic charm to modern office interior design.
In addition, due to its raw and classy look, concrete is a popular choice for contemporary office furniture. You can use this stylish and versatile material in various forms, whether in the reception or the bathroom.
Its versatility sets it apart from other construction materials. Likewise, pairing concrete walls with other raw materials like wood and metal creates a cold-warm contrast that looks stunning.
#4: Bamboo and Recycled Plastic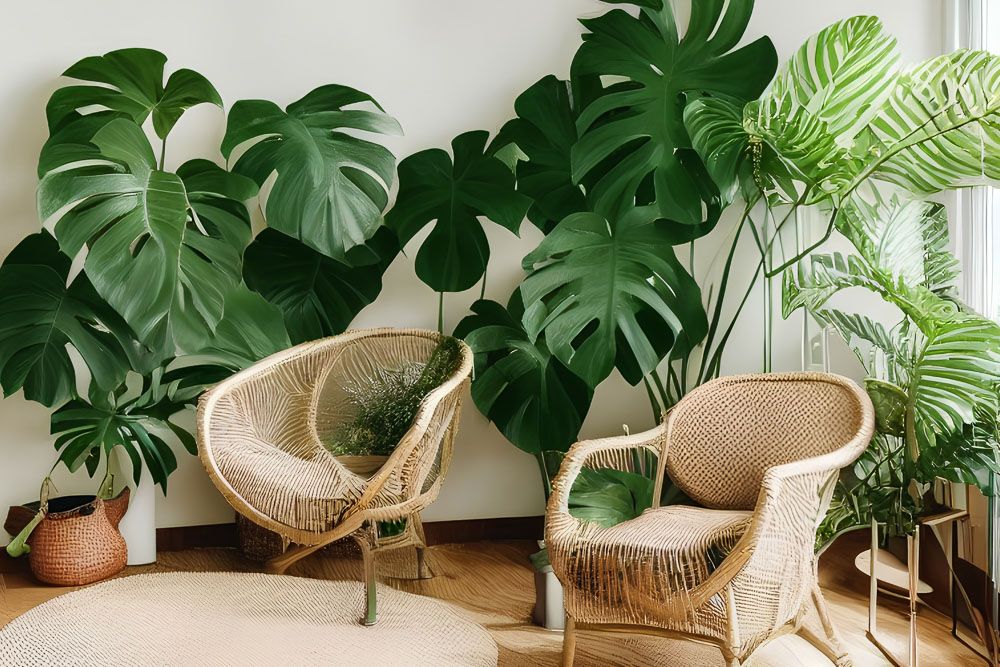 Sustainability is now a core requirement across all industries, including interior design. As such, there has been a drastic increase in the usage of bamboo, recycled plastic and reclaimed wood in contemporary office design.
Tencel and Qmonos are advanced fabrics crafted from wood pulp and artificial spider silk. These fabrics are both biodegradable and eco-friendly and often used for seating and cushions.
#5: Natural Stone and Wood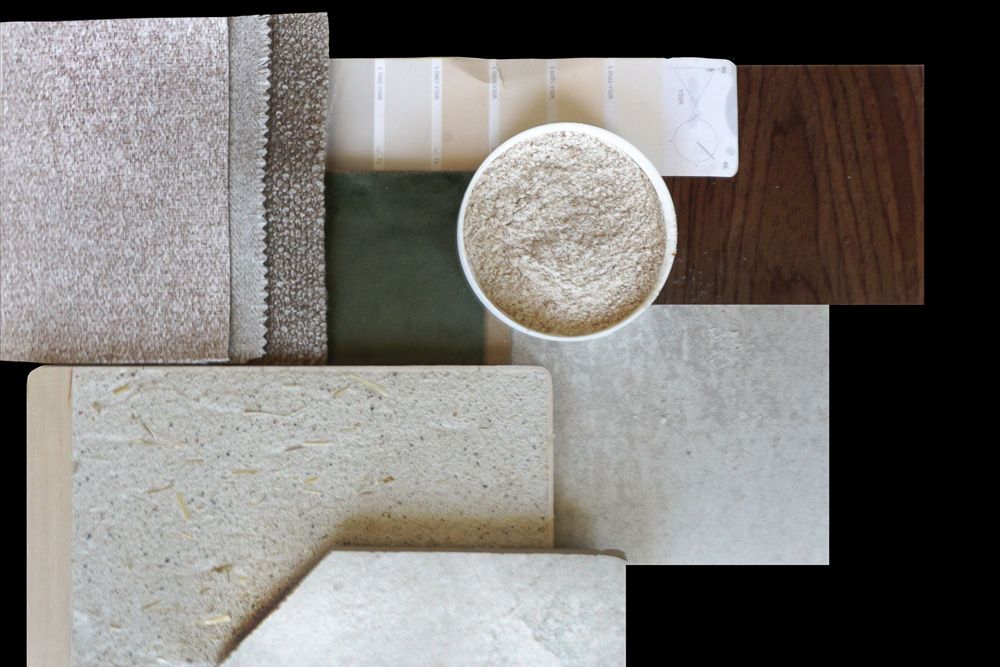 Natural materials such as wood and stone give the commercial interior design a captivating look. The warmth of these materials is unparalleled, as they provide a chic appearance that's ideal for countering work stress. In addition, you can use these materials to create any interior design style suiting your needs.
#6: Wool Panels and Carpets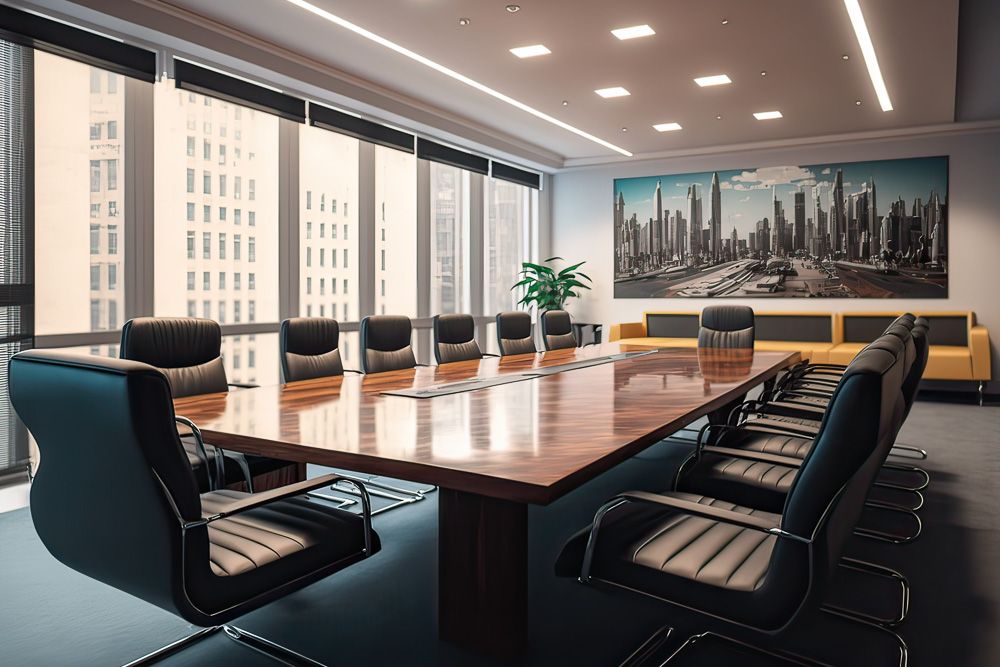 Noise pollution is very prominent in most areas. However, wool panels, perforated sheets, carpets and curtains are some insulating materials in commercial interior design that can help absorb noise. Additionally, solutions like ceiling baffles can also help in redirecting sound waves so that no echo is generated.
#7: Bronze Art Tiles and Cork Flooring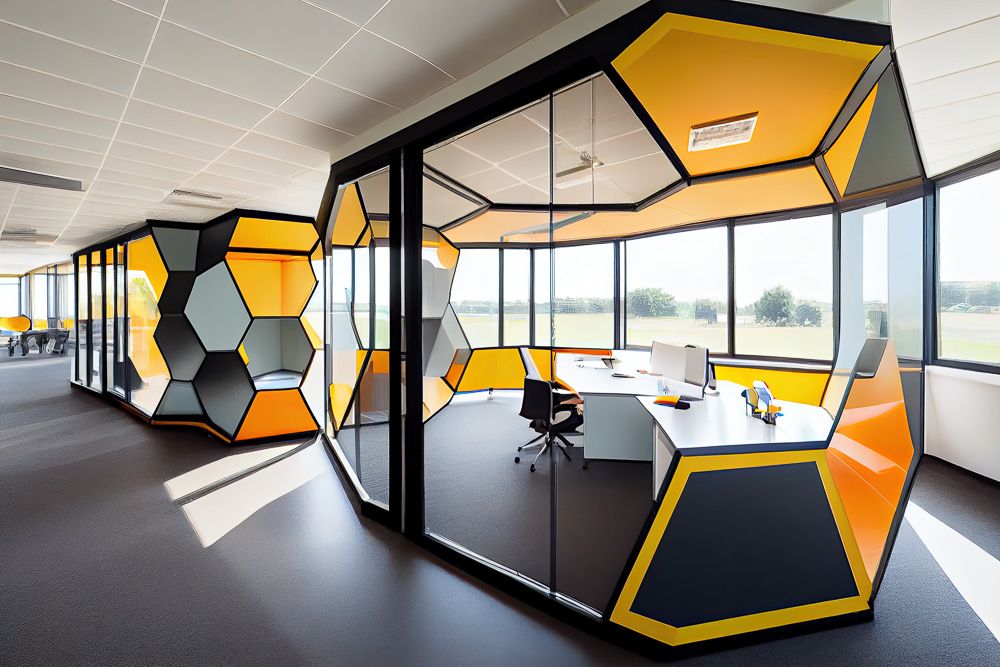 Effective modern office interior design can help you with smart solutions based on technology and other advancements. Modular furniture is a great example of this.
Elements such as smart glass, interactive digital spaces and intuitive lighting are valuable additions that you can choose for your office space. Moreover, aesthetic elements like bronze art tiles and cork flooring can add elegance to the corporate space.
Can't narrow down from the variety of materials? Livspace for Business provides solutions for curating modern office interior design. Know more by visiting our website.