Fun, functional and space-saving, the bunk bed long been a favourite when it comes to designing kids rooms for siblings. However, balancing the preferences of both your children can be tricky, especially if you have a boy and a girl. Thankfully, gender-neutral themes in furniture and home decor are fast gaining popularity.
Going for a gender neutral bunk bed is equally relevant if you're planning for a shared space between a boy and girl or even if you simply want to avoid stereotypical choices for your kids. Gender neutral bunk beds typically have features that balance both the spirit of both the sexes. This can be in terms of color and structure. To step away from stereotypical color schemes, you can opt for bunk beds with gender neutral palettes like grey and aqua, coral and aqua, and navy and mint green.
We bring you four fabulous bunk bed designs that can work for both boys and girls
Columbus Bunk Bed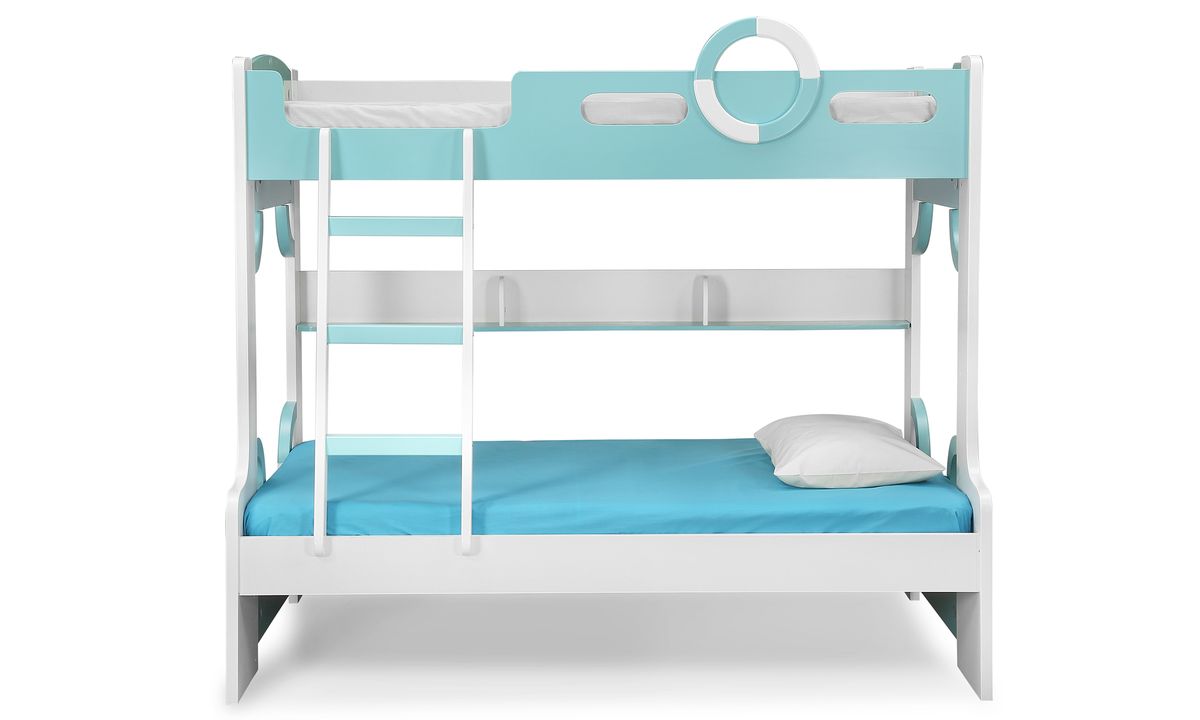 The sturdy Columbus bunk bed is done up in aqua, widely regarded as a gender-neutral blue hue. Clean curves and precise details along the bedposts speak of feminine sensibilities. To balance that, the nautical-inspired details on the bedrail display a boyish charm.
Koppany Bunk Bed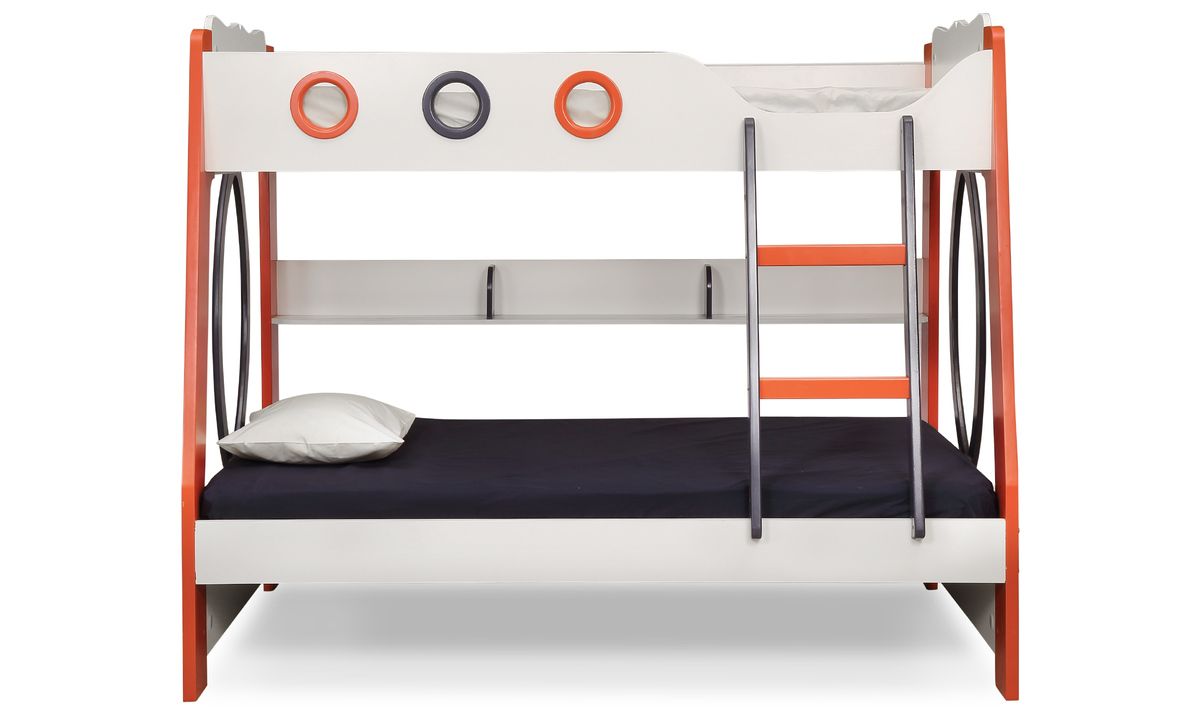 The functional Koppany bunk bed beautifully stitches together the dichotomy of both the genders. While the bright orange tone and shapely curved features on the silhouette play in tune with femininity, the powdered metal, and the stylish sleek compartments give off classic masculine vibes. Another feature likely to appeal to boys is the trio of cutouts on bed rails – odd numbers are generally perceived as masculine.
Mabel Bunk Bed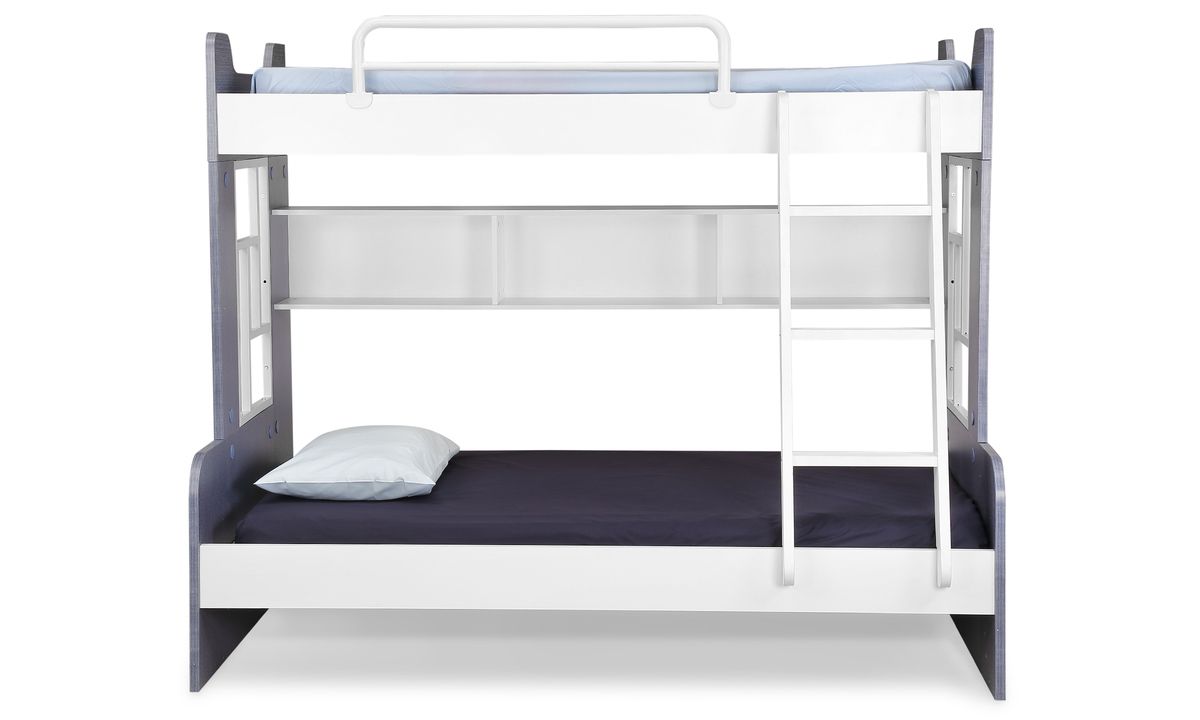 The subtle neutral shades of the sleek Mabel bunk bed are the perfect fit for a gender neutral kids room. The crisp, clean-lined elements and grey laminate textured finish are bound to catch your boy's fancy while the subtly curved edges and splashes of white lend a soft feminine touch. This neutral themed bed can also fit in well with a variety of color schemes.
Phoebe Bunk Bed With Trundle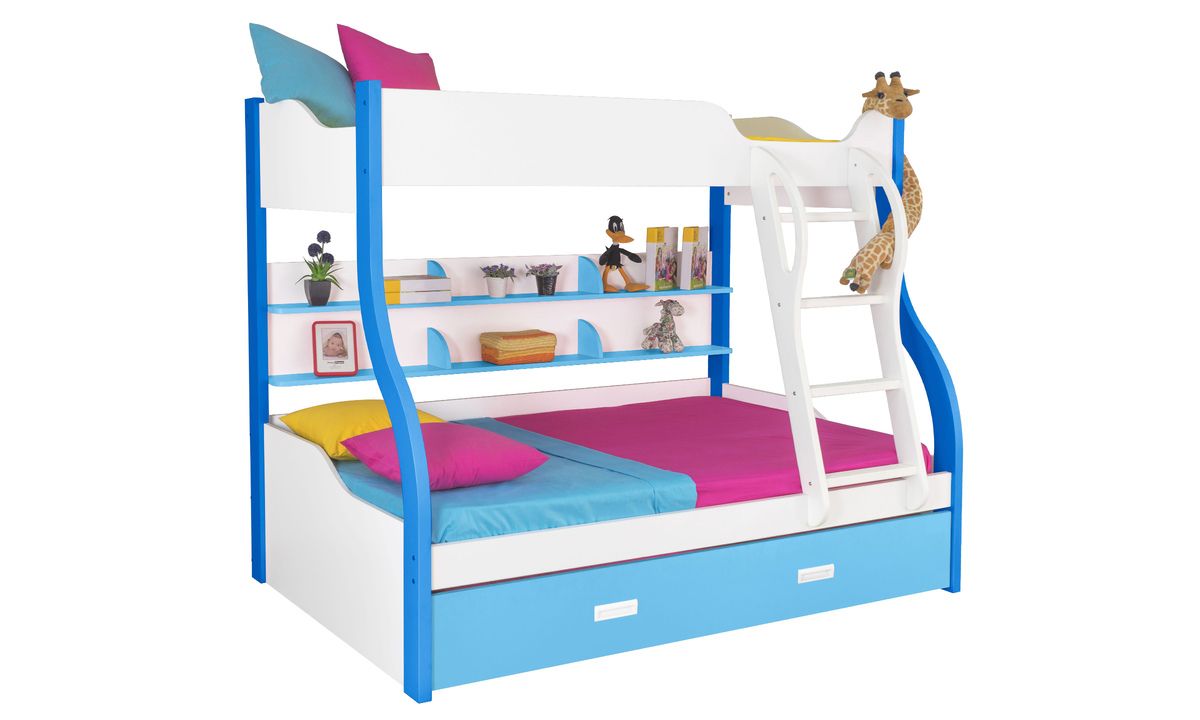 The playful styling of the Phoebe bunk bed is designed to suit both genders equally well. Soft curves and a balanced form are paired with quintessential boy's blue for universal appeal. What's more, this kids bed is equipped with shelves to store books and more as well as a pull out trundle for sleepovers.
For more beds and other kids room furniture, shop at Livspace.com