The bedroom is an area most homeowners consider their respite from the world. So it only makes sense that the design caters to aesthetic sensibilities while being the perfect retreat to unwind. Modern bedroom designs are a playground for those looking to experiment with colours, textures and finishes. However, we know that it's a daunting prospect to get started. So here are some of Livspace's favourite modern bedroom designs serve as the perfect inspiration to take the leap!
Bedroom Ideas #1: Luxe Marble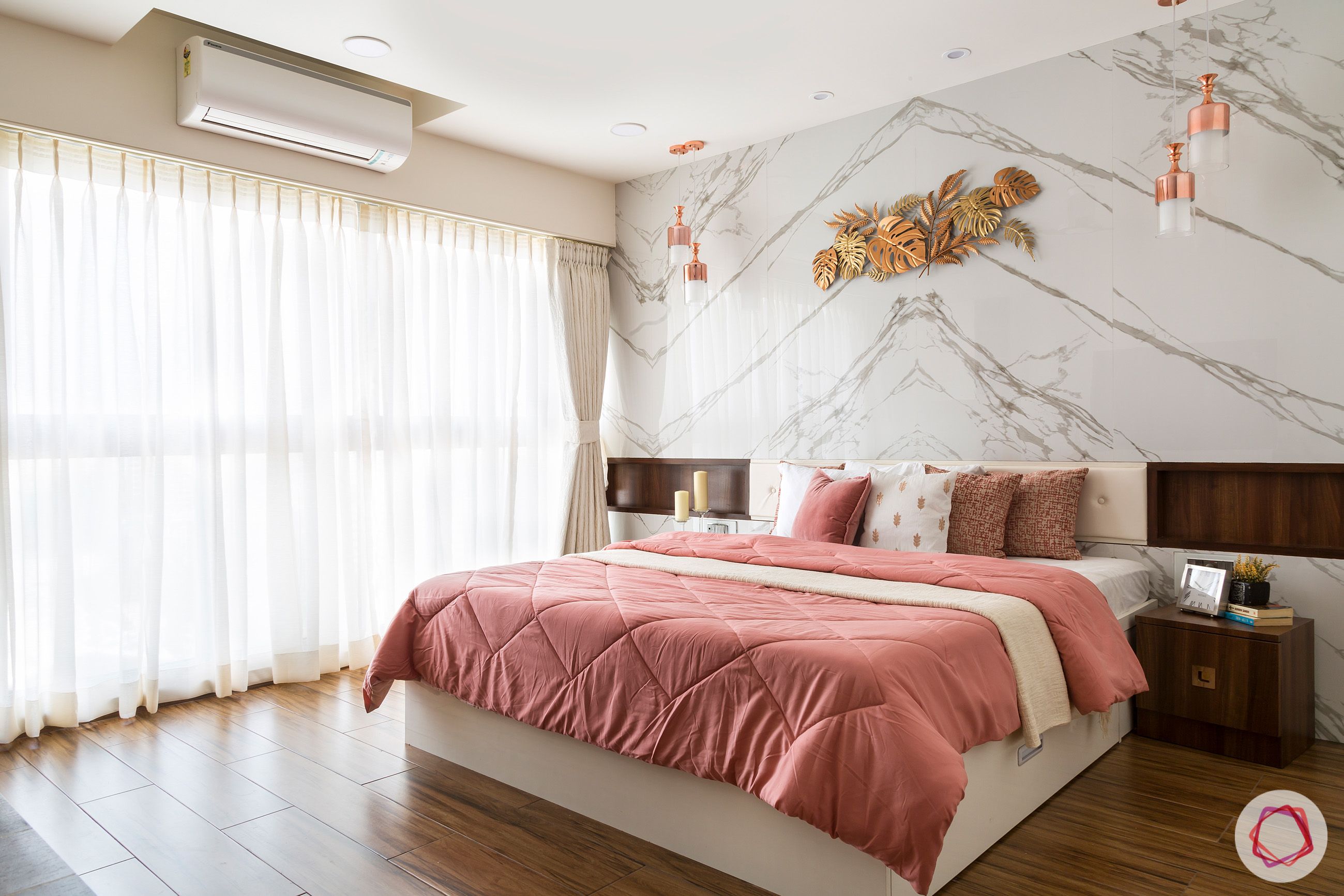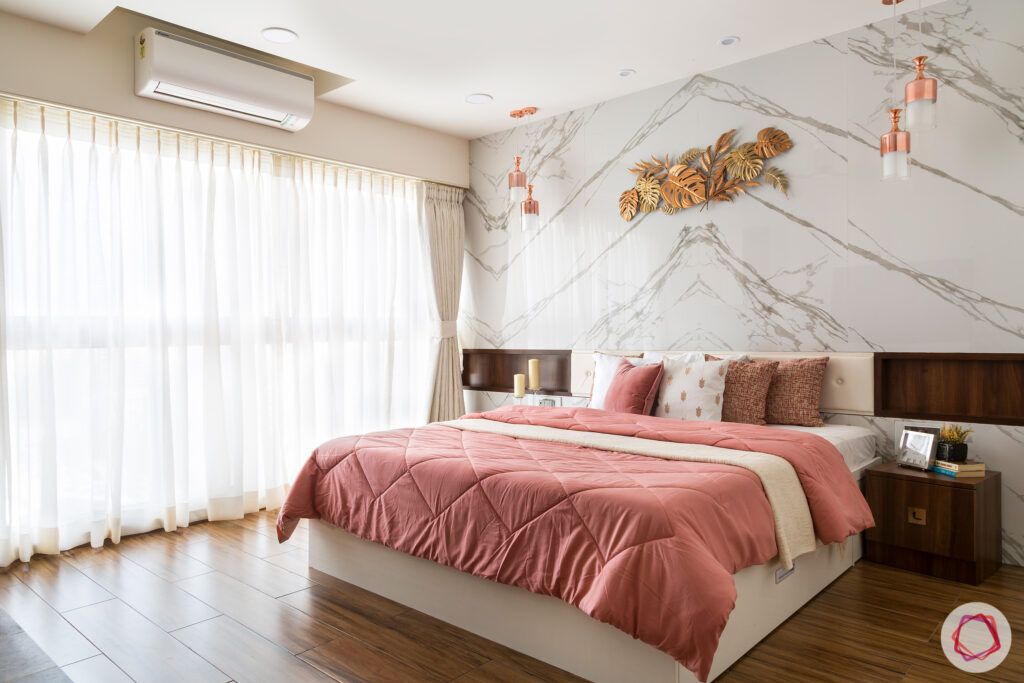 The glossy marbled accent wall is the focal point of this modern bedroom design. Sheer curtains allow ambient light while wooden flooring and bedside alcoves ground the look.
Bedroom Ideas#2: Earthy Tones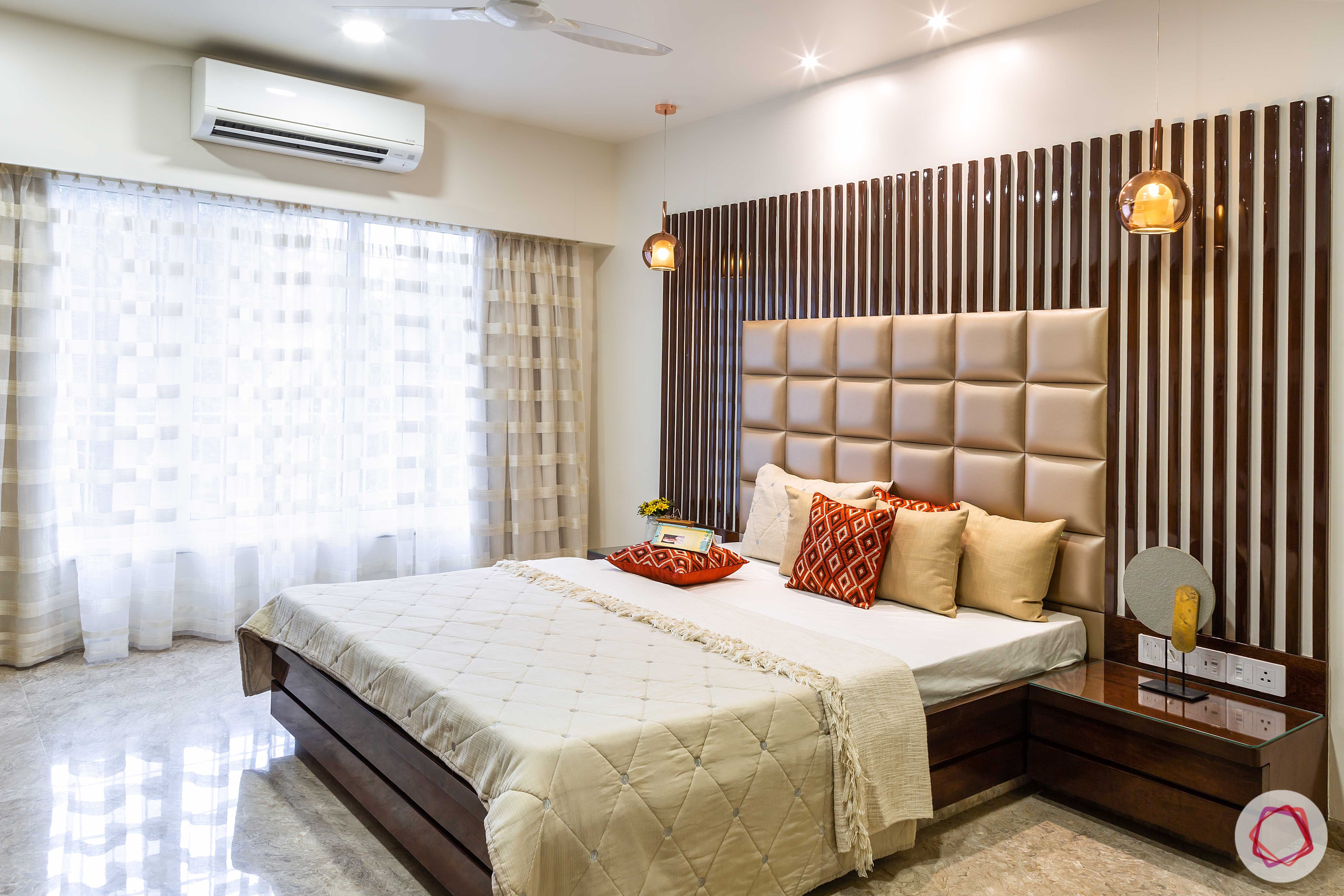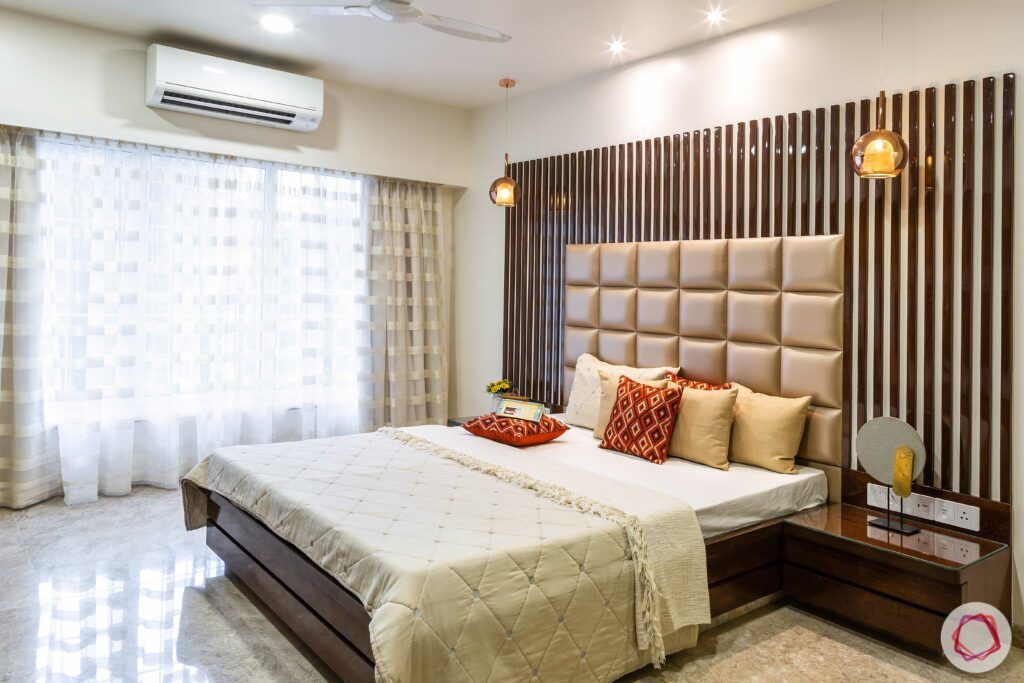 Vertical wooden panelling, alongside a luxe quilted headboard, define this modern bedroom design. Dark wood accents and neutral walls form the perfect base.
Bedroom Ideas #3: Rustic Vibes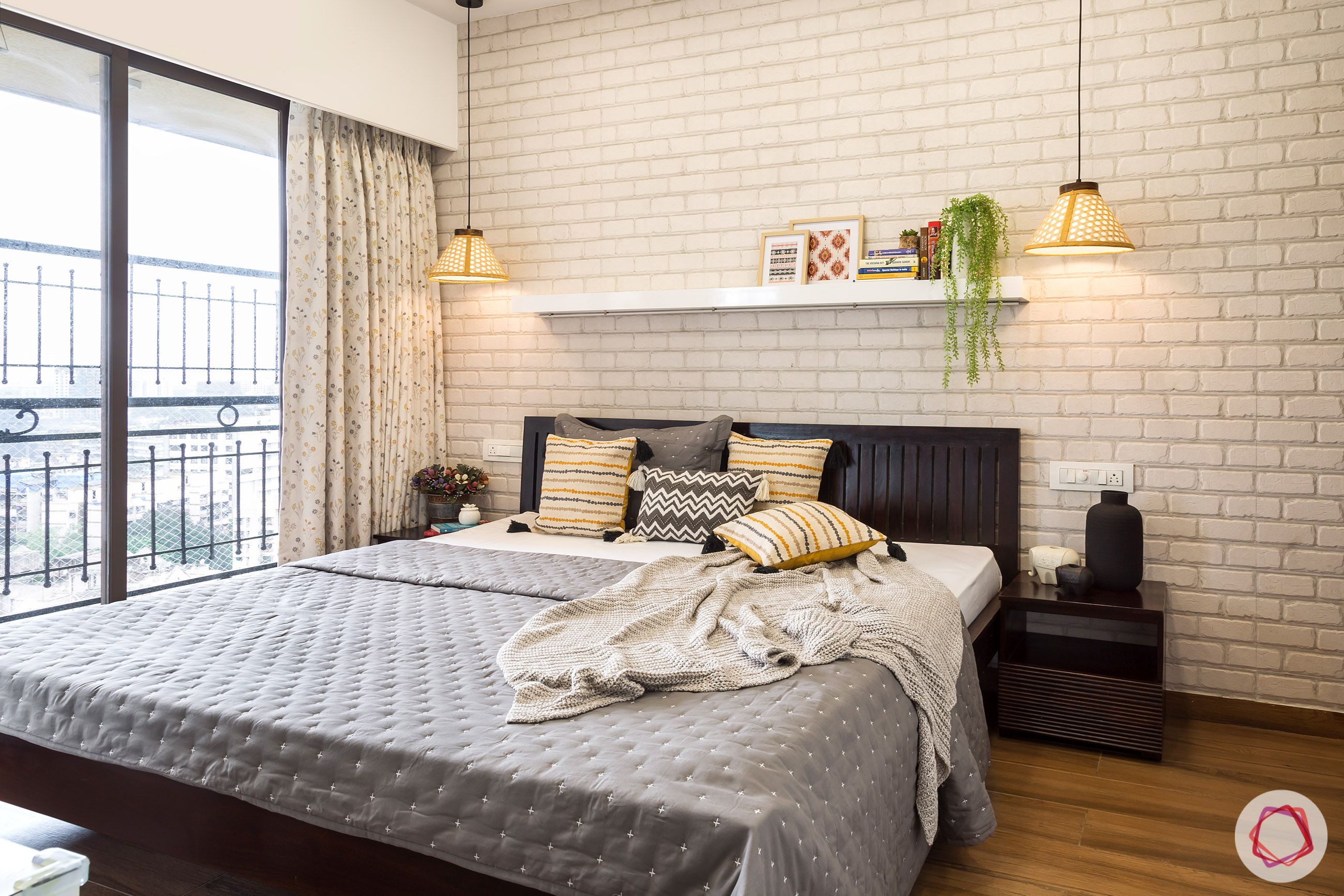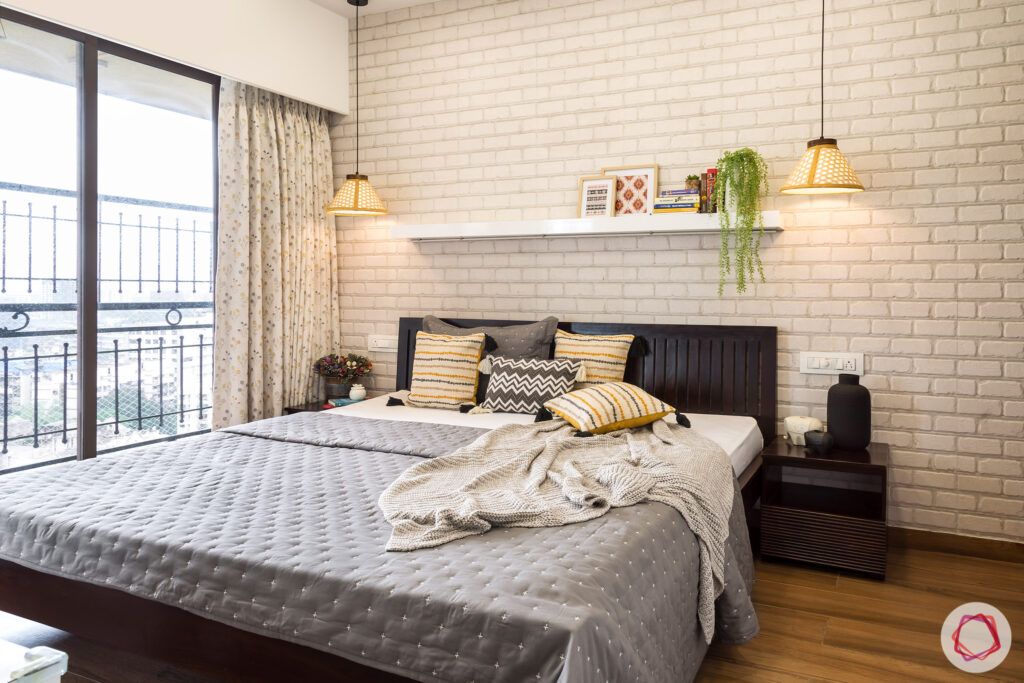 A white brick wall forms the accent wall while a dark wood cot and side tables provide rustic charm. A wall-mounted shelf makes space for knick-knacks without being ostentatious.
Bedroom Ideas #4: Industrial Chic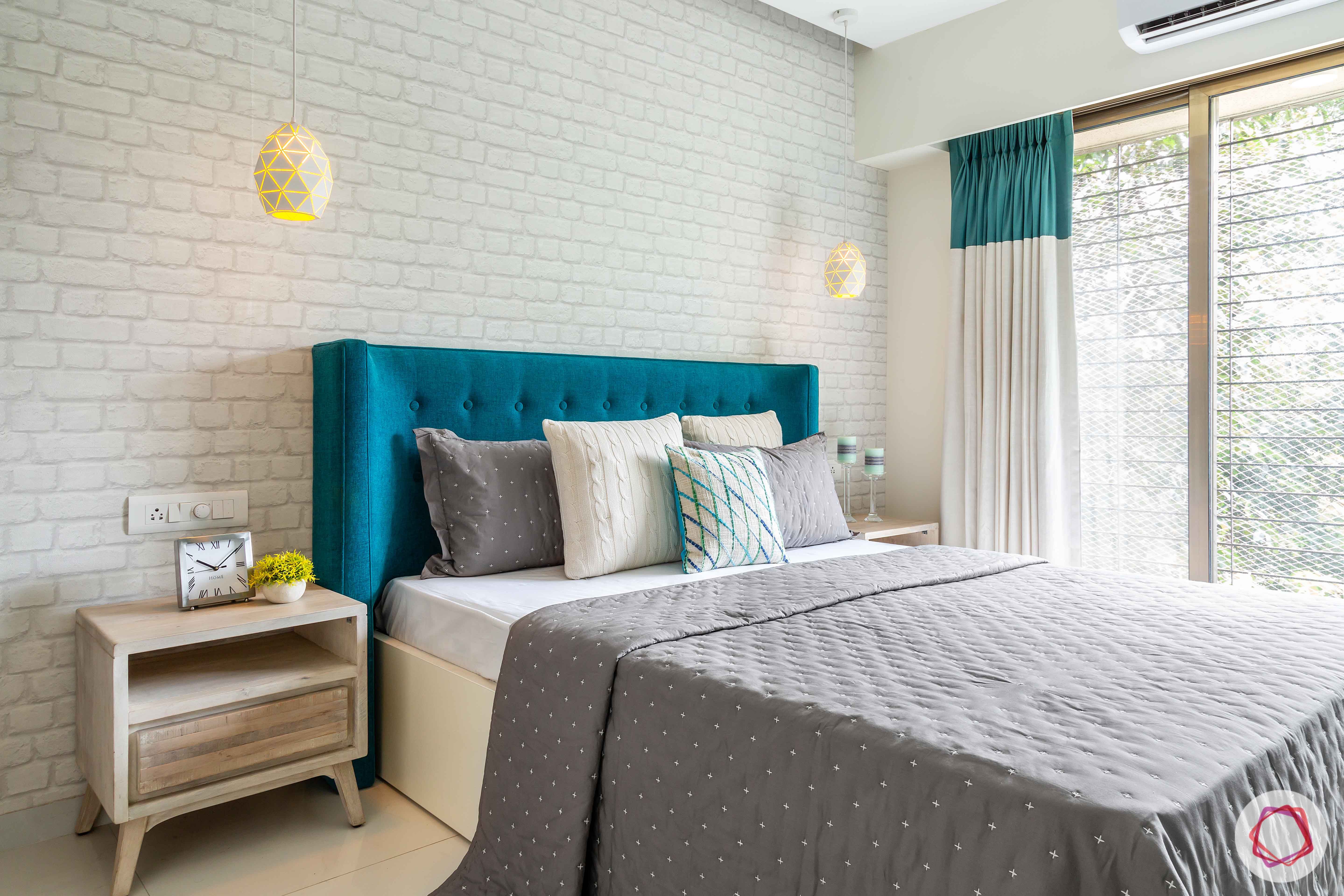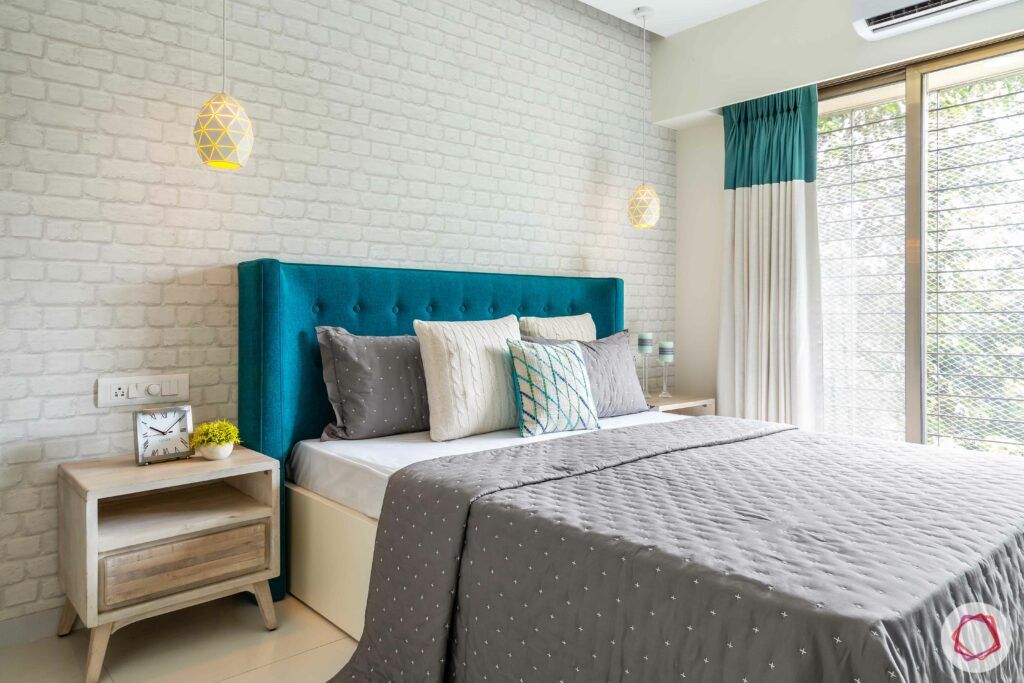 With a lush aqua headboard and neutral white brick wall dominating the frame, this chic bedroom is well done up in a complementary colour scheme. The pale wood side tables are ideal for those who want something that blends in but is functional.
Bedroom Ideas #5: Ethnic Flair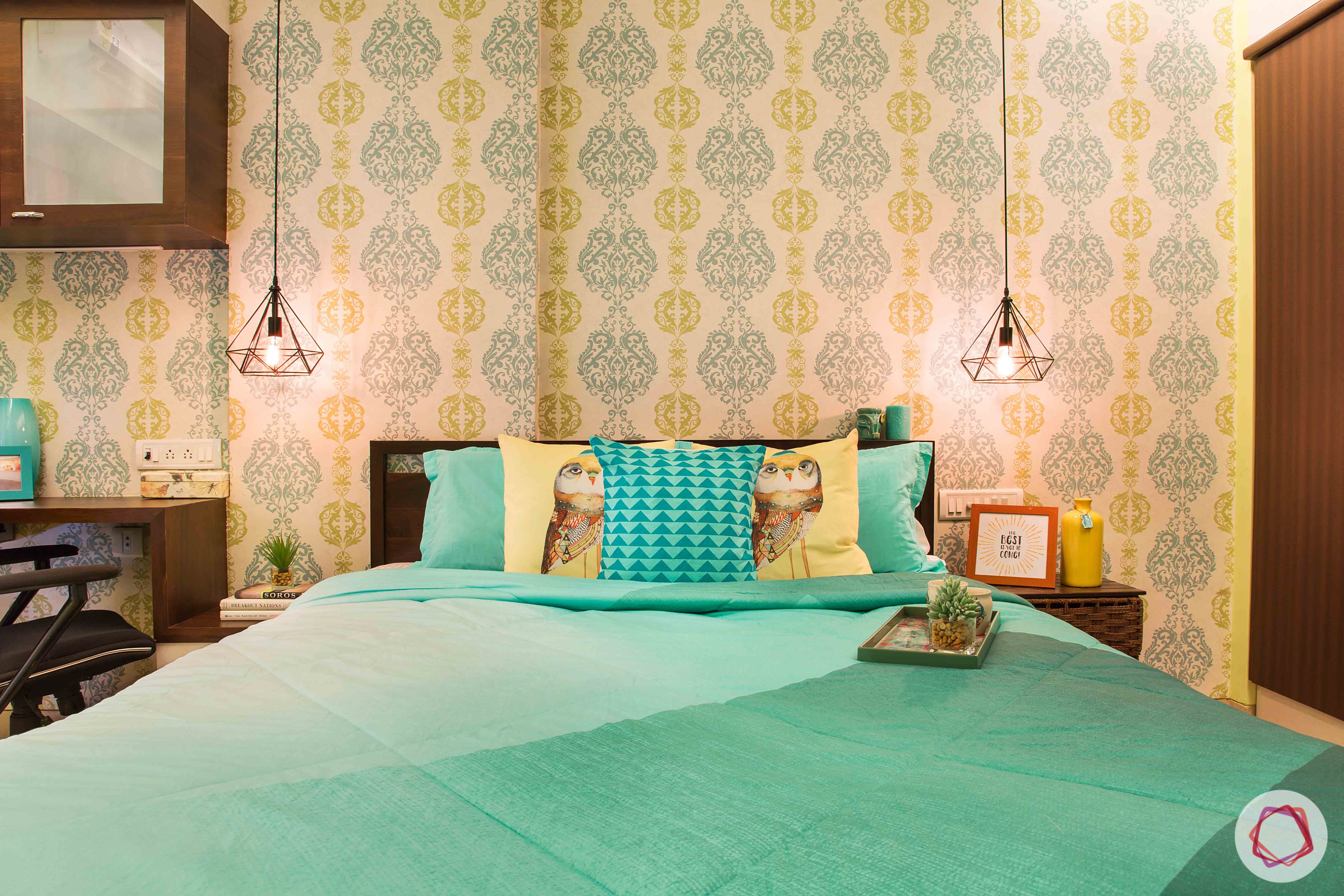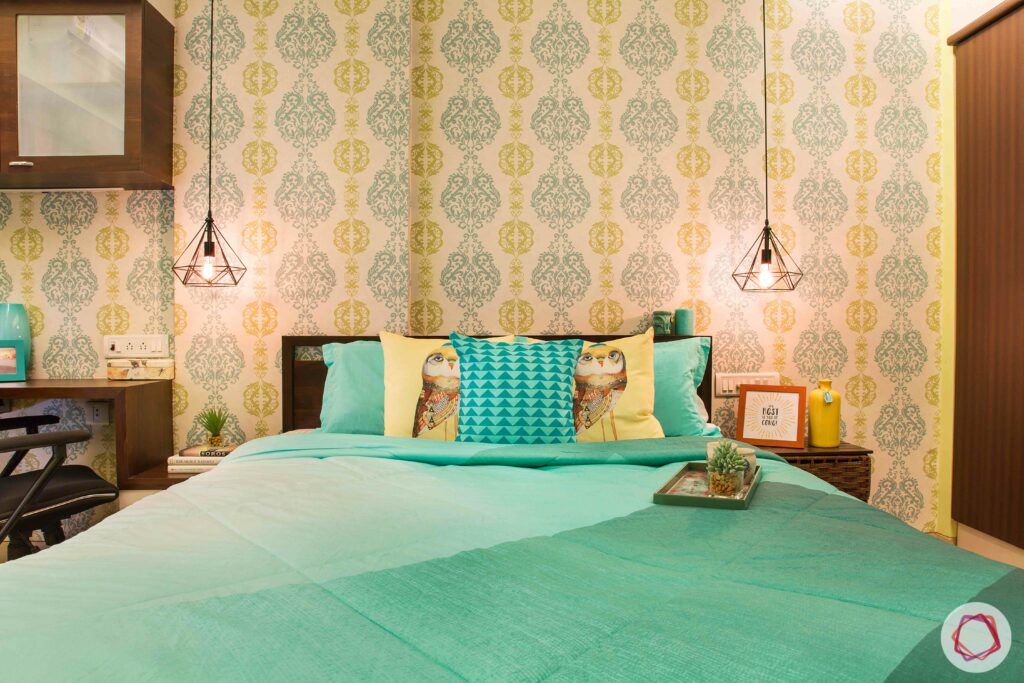 By using a motif wallpapered wall as the accent feature, this modern bedroom design is kitschy without being gaudy. The bedroom uses earthy browns to tone down the colours.

Bedroom Ideas #6: Traditional Throwback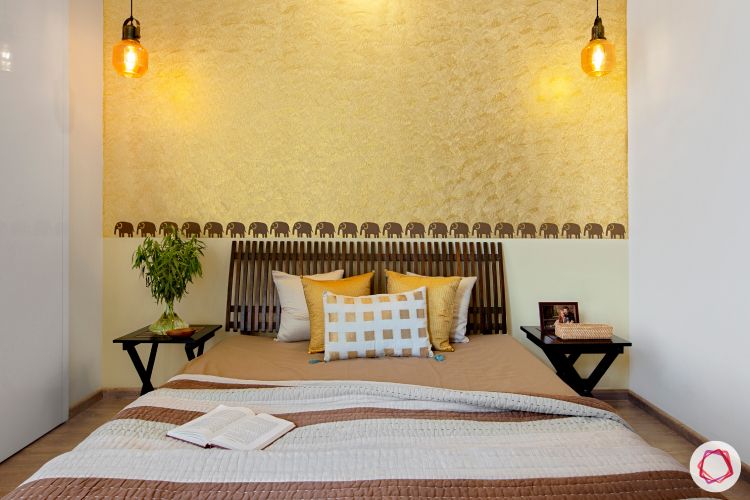 This bedroom design contrasts luxe gold panelled with an intricate pallet bed frame and simple side tables. As a result, the overall look is visually pleasing. A horizontal elephant motif pattern adds a touch of drama to this modern bedroom design.
Bedroom Ideas #7: Striking Geometry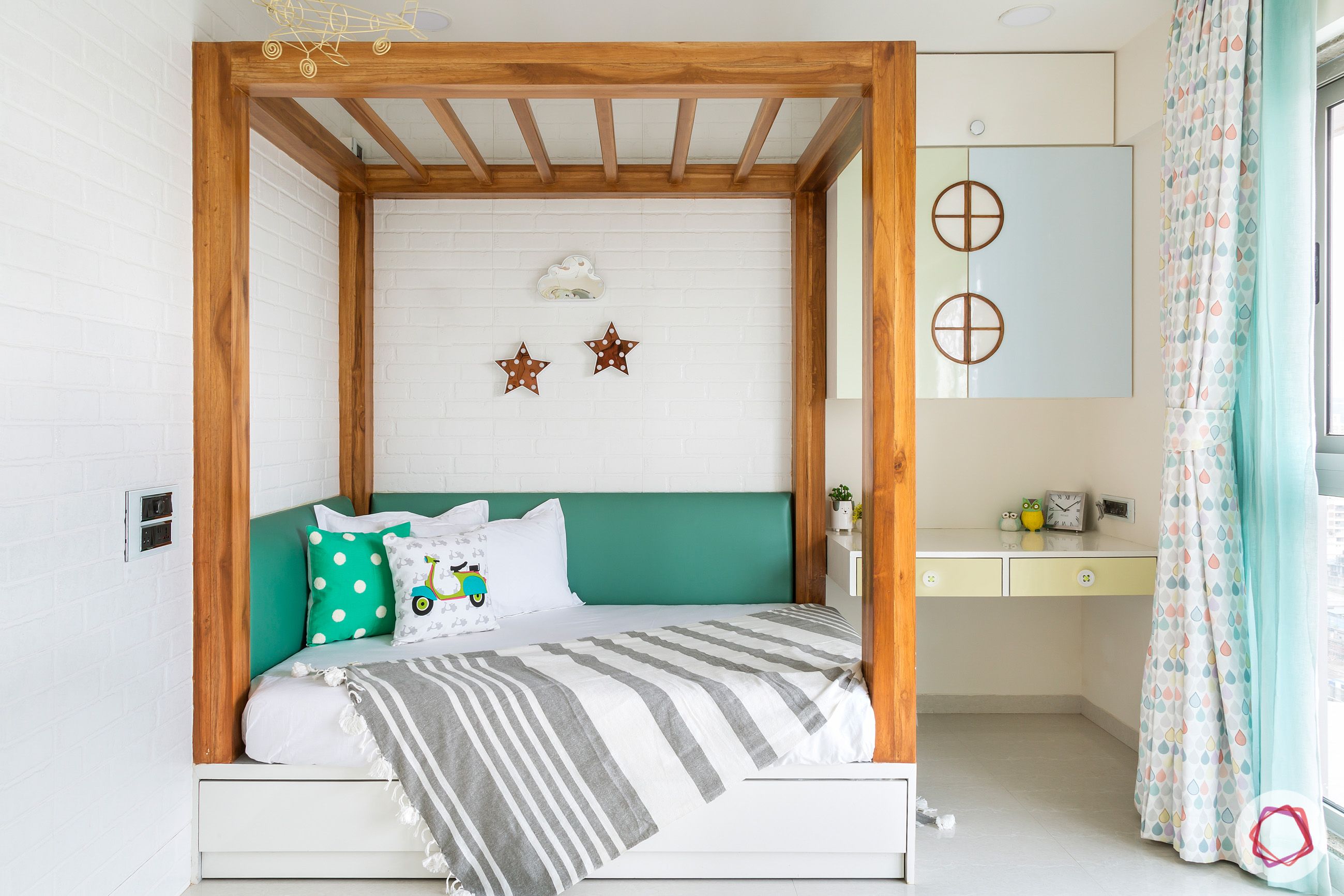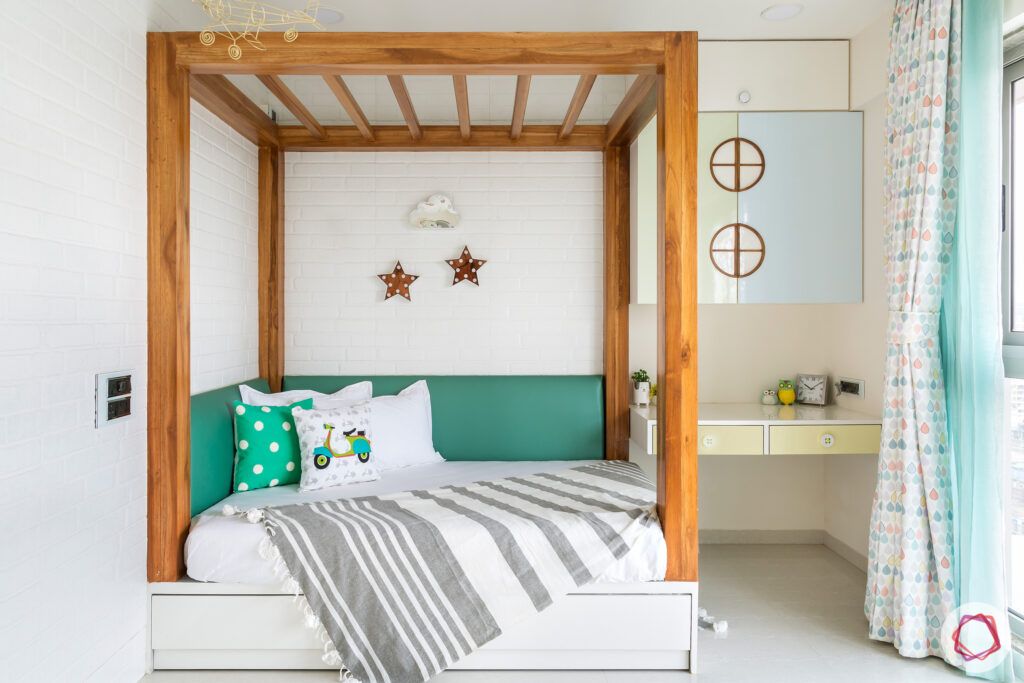 In this modern bedroom design, the four-poster-style columns and rafters add visual interest and vertical height while a desk nook makes for a cosy study spot.
Bedroom Ideas #8: Earthy Edge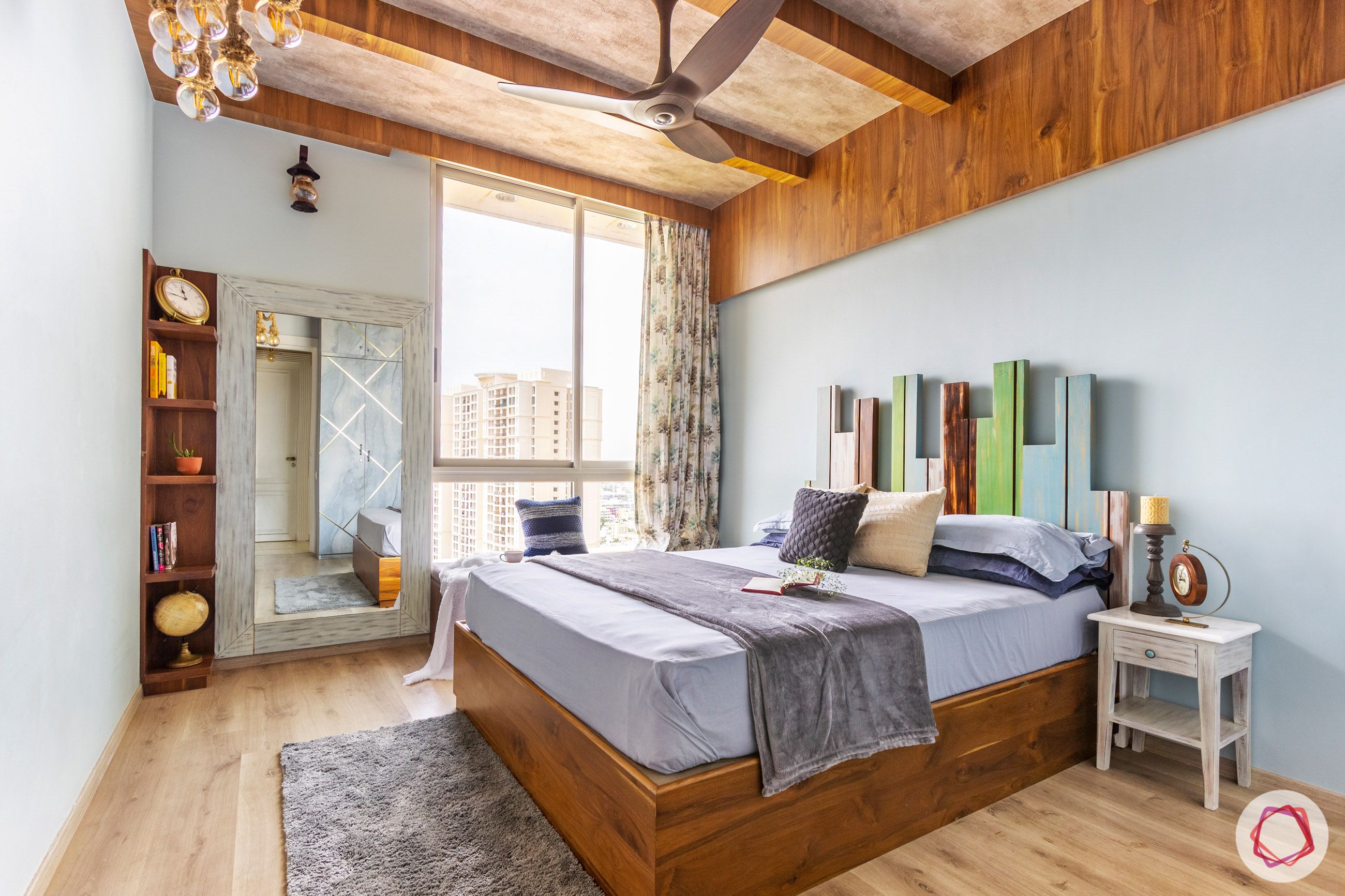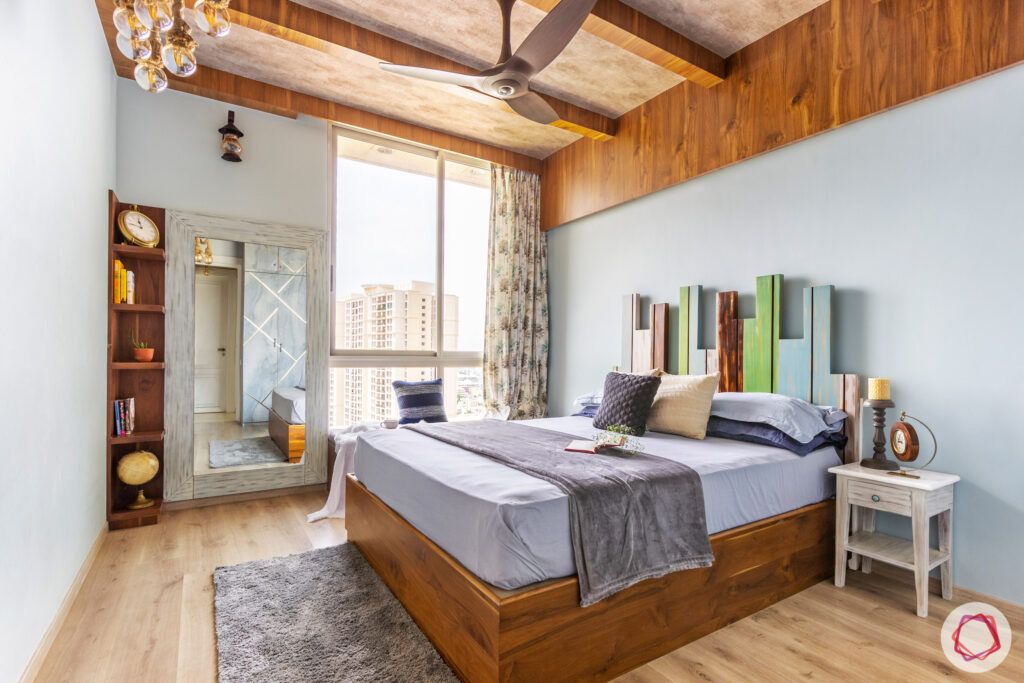 Combining rustic wooden rafters and tones with an edgy coloured palette headboard, modern bedroom designs are safe play for homeowners wanting to switch things up a little yet accentuate available vertical space.
Bedroom Ideas #9: Palatial Luxury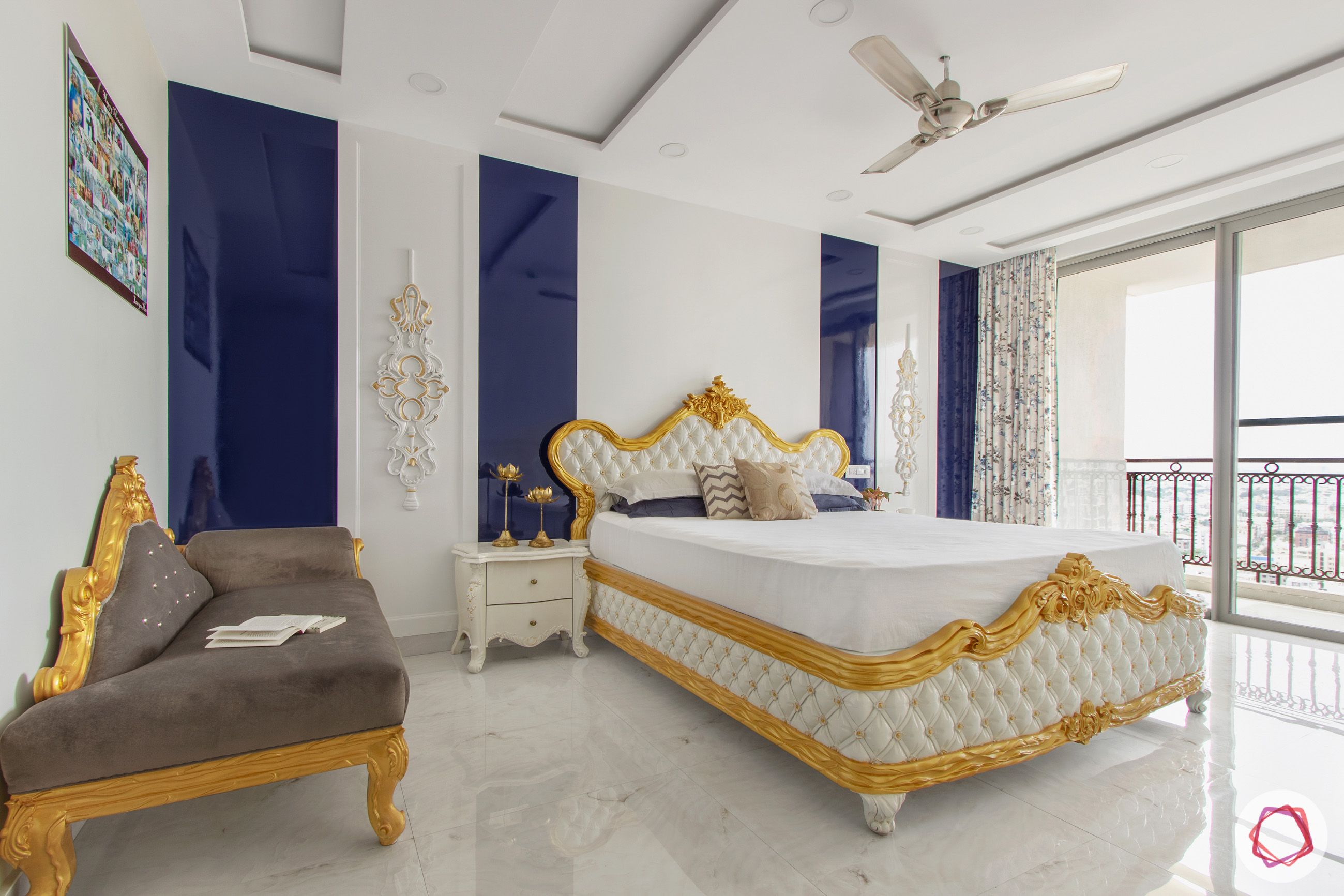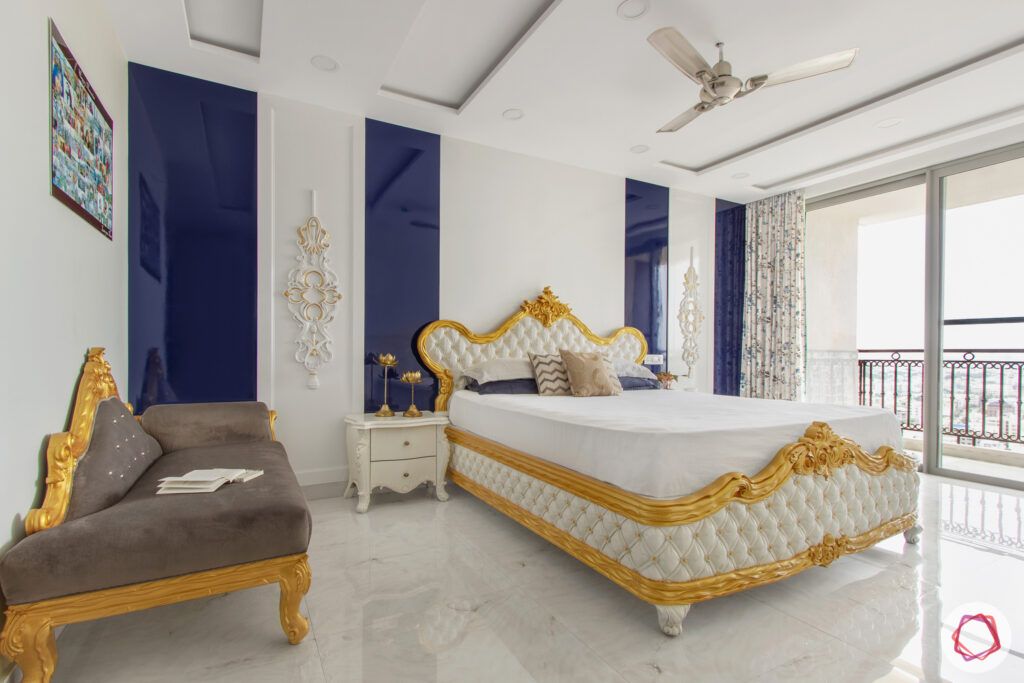 Glossy regal blue and white panels infuses a sense of palatial grandeur into this space and is further emphasised by a quilted bed with ornate frames and a complementary recliner.
Bedroom Ideas #10: White Splendour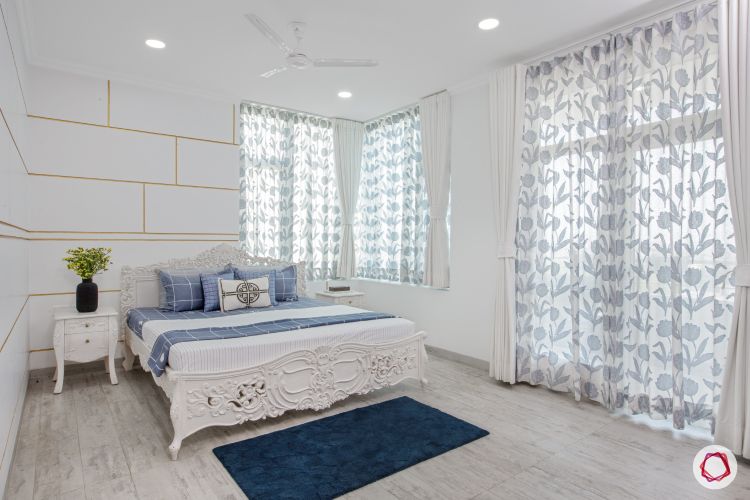 Featuring an all-white palette broken up with pops of blue and gold, such modern bedroom designs are winners for those looking to stick to a colour scheme while still going the whole hog.
When looking for the perfect idea out of all the modern bedroom designs available, it's important to pay attention to the play of colours and textures. A snazzy palatial bedroom is ideal for those looking to wow, while more rustic, industrial finishes will cater well to earthy sensibilities.
Check out bedroom design ideas:
If you enjoyed reading this article, also find the right interior design style with What Design Style Matches Your Persona?