Planning to whip up some delicious pancakes for breakfast but don't have the right pan? Or maybe the recipe you're following calls for a wok and you don't know a substitute? Finding the right cookware for your culinary project is by no means an easy task. However, we bring you a list of some types of pans and cookware, in general, for use across dishes to make that home-based cook-off a reality.
#1: The Frypan or Frying Pan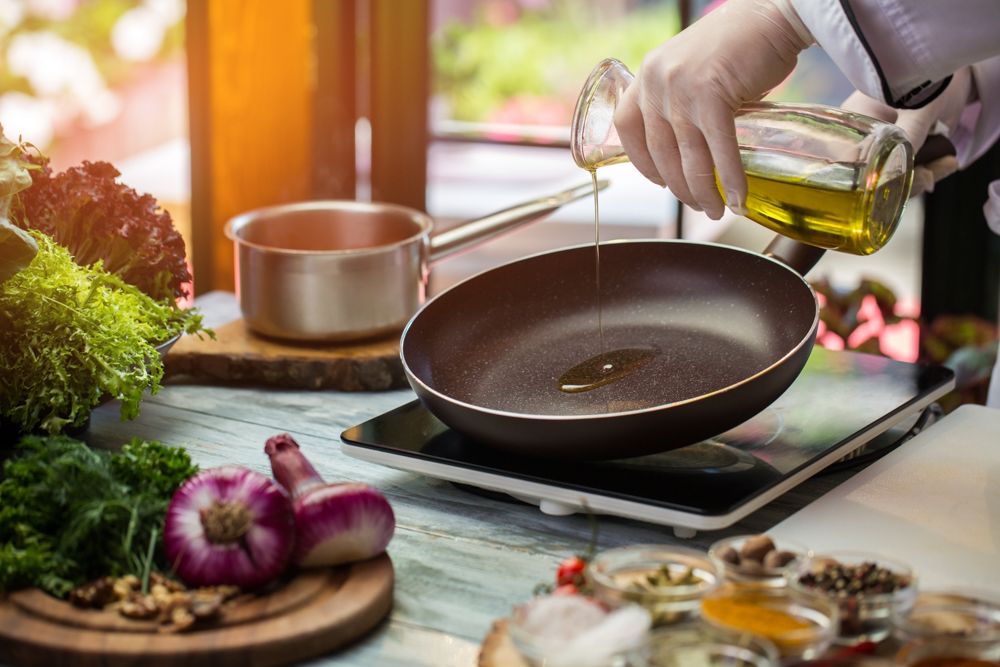 This one's an easy guess– it's a pan that's used for frying. Moreover, they have flat bottoms, rounded edges and a long handle for easy flipping and tossing. Fry pans are perfect for cooking with shallow oil over very high heat. 'Skillet' is an alternate name for frypans or frying pans, so don't be confused!
Pros: They're perfect for tossing and shallow-frying
Cons: They don't usually come with a lid
Types of Pans #2: The Saucepan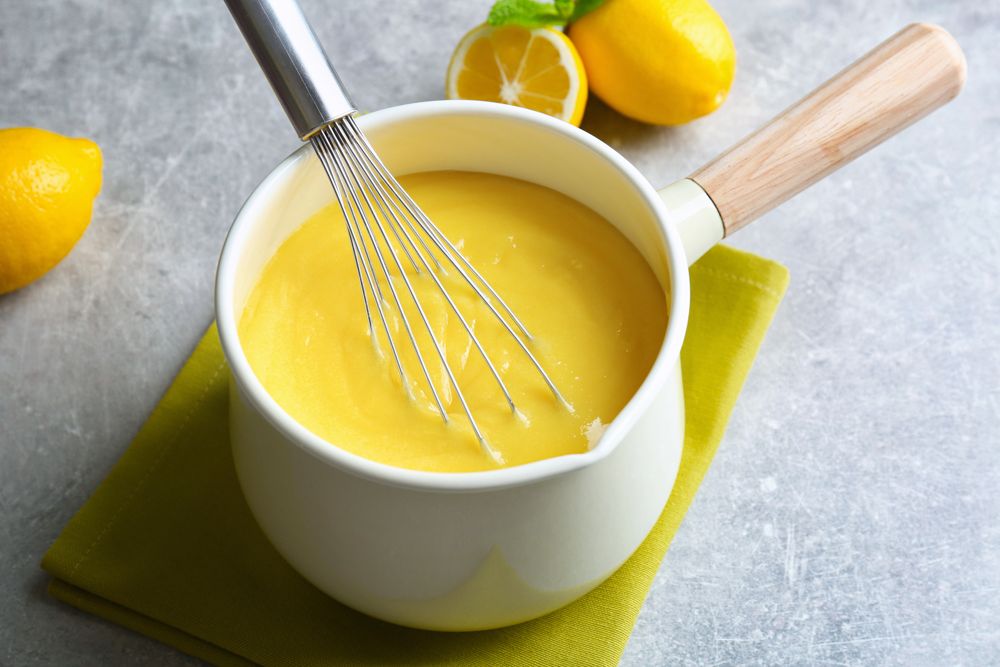 It's in the name– the saucepan is a pan for making sauce. By that virtue, saucepans are usually round at the bottom but have higher walls compared to a frying pan. They're ideal for cooking liquids as you can stir and pour without spills or splashes. Some saucepans also come with a peaked edge for easy pouring.
We've also ranked the healthiest cookware available in the market for your benefit. Check The Safest Cookware Options.
Pros: Come with a lid to control evaporation
Cons: Can be too deep for quick-fix meals

Types of Pans #3: Pressure Cooker
A must for every Indian household, the pressure cooker is a quick-release pot that uses steam and pressure to cook vegetables, rice, grains, vegetables, lentils… you name it! The safety valve automatically vents the steam periodically while the pressure and high temperature reduce cooking times compared to regular pans.
Pros: Reduced time to cook or boil veggies and lentils
Cons: Not monitoring time could risk burning dishes
Types of Pans #4: Wok or Kadhaai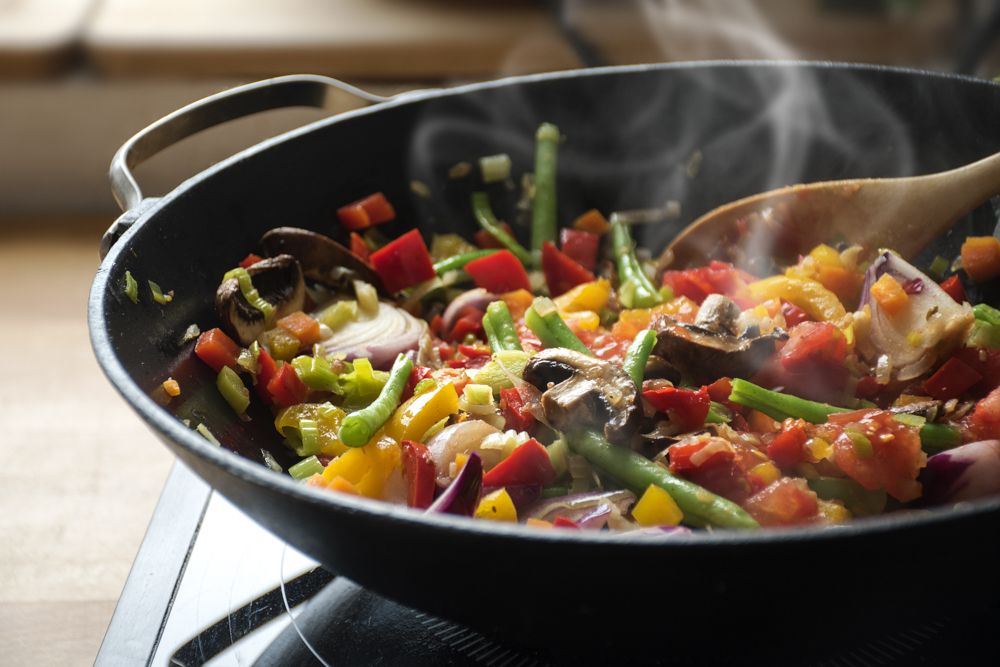 You can often find the wok in Asian households. Typically, a wok has sloped sides and is 14 inches in diameter, although you may come across variations thereof. The pan allows heat to concentrate at the bottom, leaving the sides cool. So, the wok is perfect for high-heat environments and dishes like sizzlers and stir-frys.
Pros: Ideal for stir-frying and frying
Cons: Temperature monitoring may be required
Types of Pans #5: Tawa Pan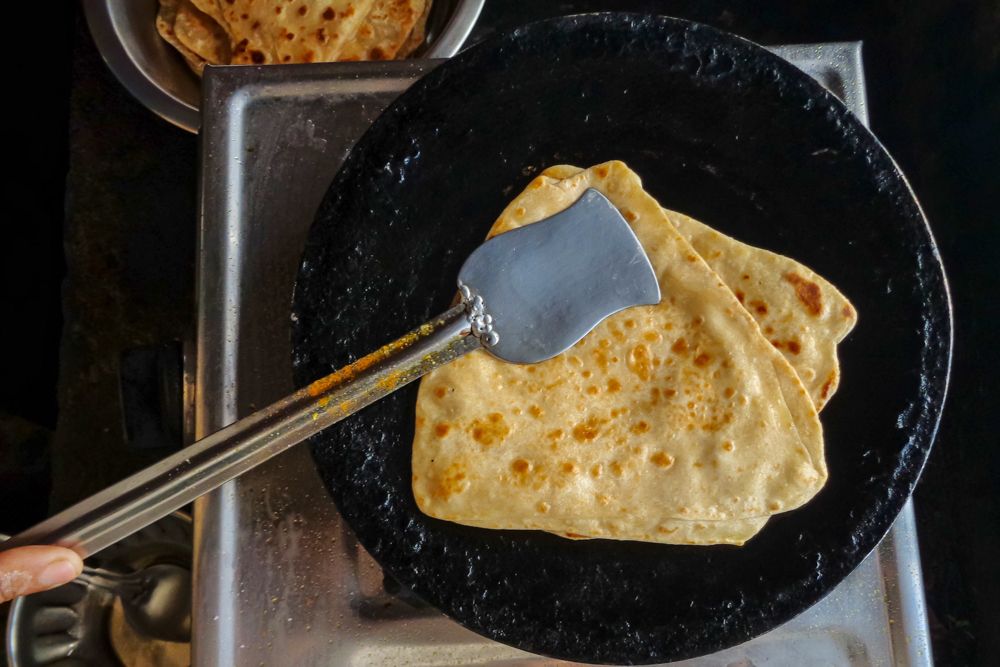 Usually made of cast iron or aluminum, tawa pans are usually found in Indian and Asian households. You can also of them as a mix of woks and frying pans in the way they work. You can also use tawa pans to stir-fry vegetables, especially if the pan has raised edges. However, you can also find the tawa pan variation that comes with a slightly curved surface and a handle to prepare dosas and Indian flatbreads such as naan, roti and chapati.
Pros: You can use it for Indian flatbreads, pancakes, omelettes
Cons: Can't be used for much else
Pro tip: If you're only just kitting out a brand new kitchen and don't know what to buy, you can get your hands on a cookware set. These usually pack all types of pans you may need for intermediate cooking and can be a great money-saver!
Of the many types of pans out there, these are the basics to get any brand-new kitchen going. So it's time to whip out those pans and cook like a pro, now!
Send in your comments and suggestions.