Small steps can help protect the environment in a big way and working towards an eco friendly kitchen is one of them.
Why is it important? Being one of the most busiest hubs at home, kitchens tend to generate a lot of heat, waste and consume a lot of energy. Adopting environment-friendly habits has become the need of the hour and with just a few changes, you can create a truly healthy kitchen.
Eco friendly kitchen tip #1: Effective Appliances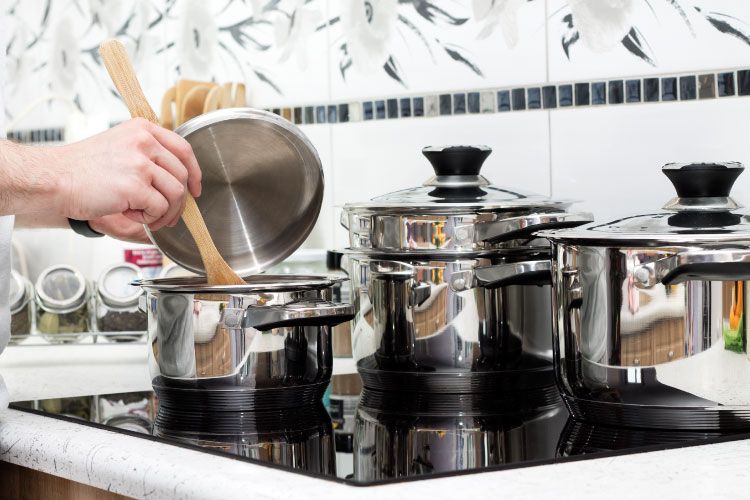 Upgrading regular appliances to energy-efficient models can significantly reduce the carbon footprint of your kitchen.
Opt for stoves instead of induction cookers and convection ovens instead of conventional ones. A lot of food items can also be prepared in microwave ovens. The idea is to prevent loss of heat, so that food cooks evenly and faster. If you don't use high end appliances in the kitchen, ensure that you cook in air tight containers or always have a lid on.
Following the same principle, choose refrigerators with top or bottom freezers as they allow for less loss of cold air.
Eco friendly kitchen tip #2: Waste management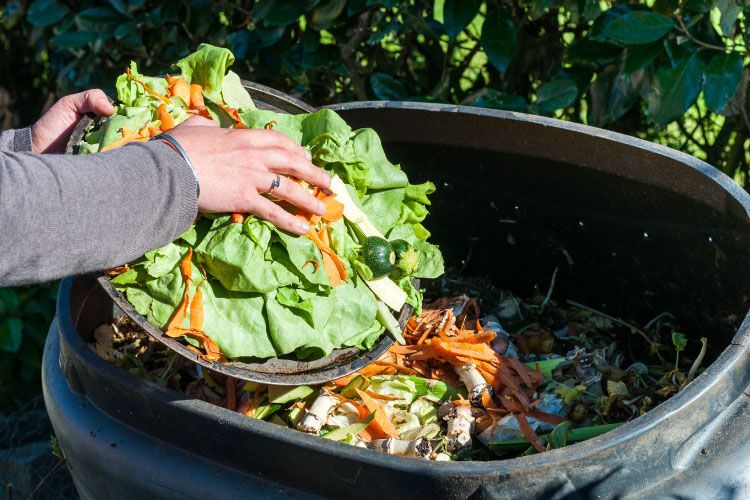 Segregate biodegradable from non-biodegradable waste and make sure the garbage is collected accordingly. Also, reduce the accumulation of packaging by buying items you frequently consume in bulk.
You can also create compost for your kitchen gardens or potted plants using seeds, peels etc.
Eco friendly kitchen tip #3: Reusable bags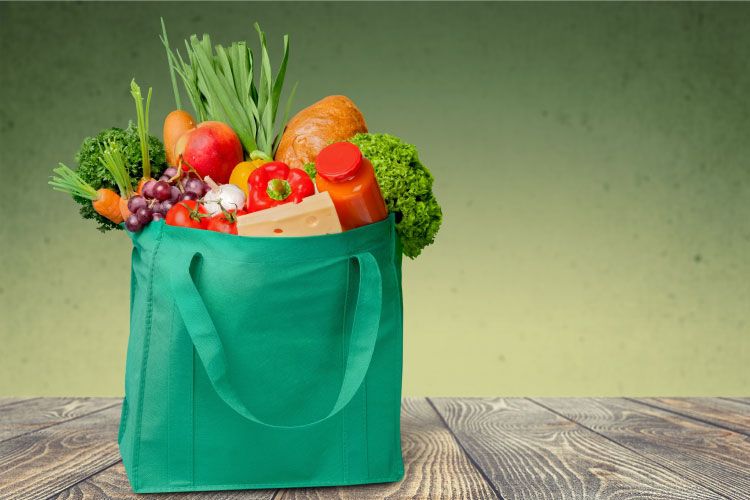 A small but smart way to go eco friendly is to take your own bags to market. Go for reusable canvas or jute bags. Keep these in your car or bike so that you always have them close at hand.
However, do remember to wash them regularly to prevent growth of bacteria or fungus.
Eco friendly kitchen tip #4: Eco add-ons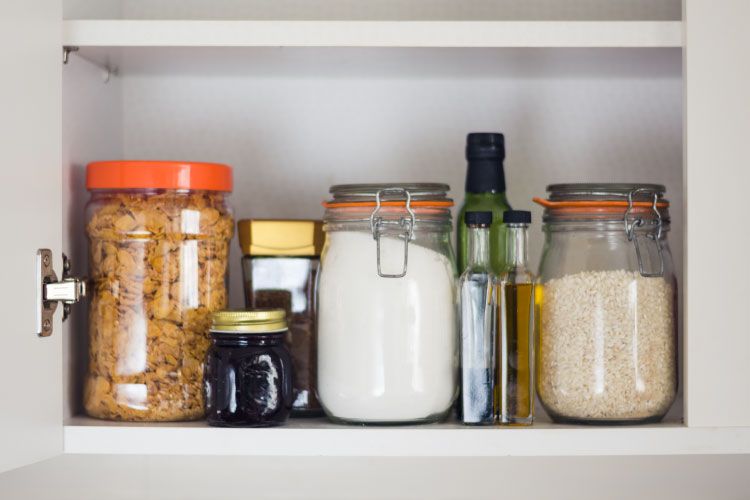 Foodstuffs and liquids are best kept in glass containers as they often go bad if stored in cheap plastic ones. Say no to plastic water bottles and opt for glass ones with eco friendly cork stoppers.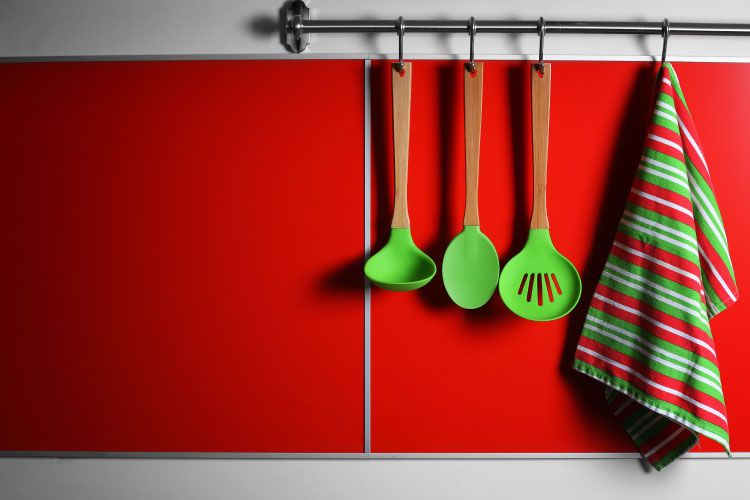 No kitchen can survive without paper towels. However, using cloth towels, especially those made from natural fabrics like cotton or wool, as they produce less waste.
Eco friendly kitchen tip #5: Ditch teflon
While Teflon cookware is the trend nowadays, it is important to note that its non-stick surface can be carcinogenic. Use non-stick aluminum or steel utensils to conserve the environment.
Eco friendly kitchen tip #6: Choose organic cleaners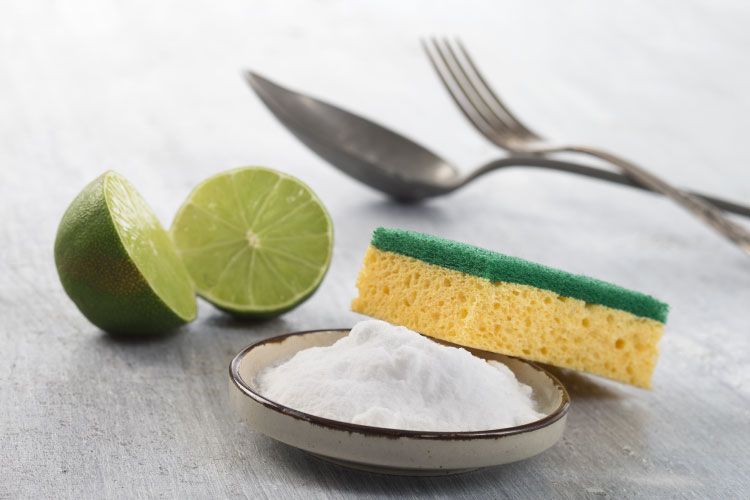 Most cleaners are made of strong chemicals that can add to the toxicity of the air.
Nowadays, departmental stores sell organic cleaners that are much more environment-friendly than regular ones. You can also make your own solvents and cleaners at home with baking soda, lemon, vinegar etc.
Eco friendly kitchen tip #7: Change lighting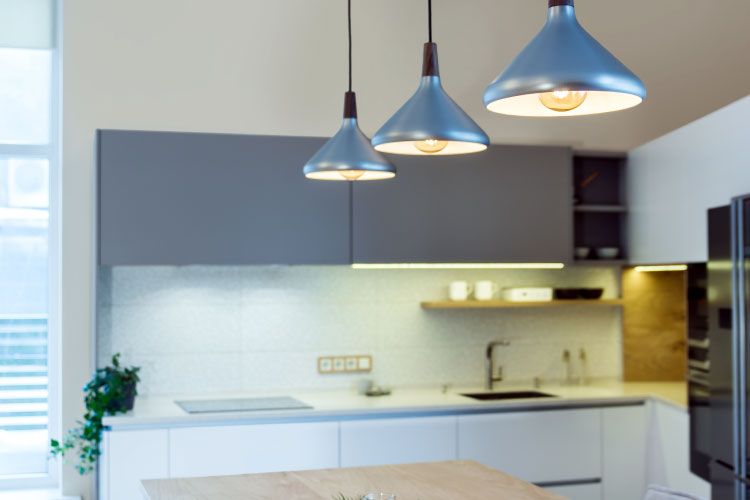 You can also switch your regular lights with LED ones. They are less expensive, consume less energy and last long. Rely on natural light as much as you can during the day.
Eco friendly kitchen tip #8: Go green literally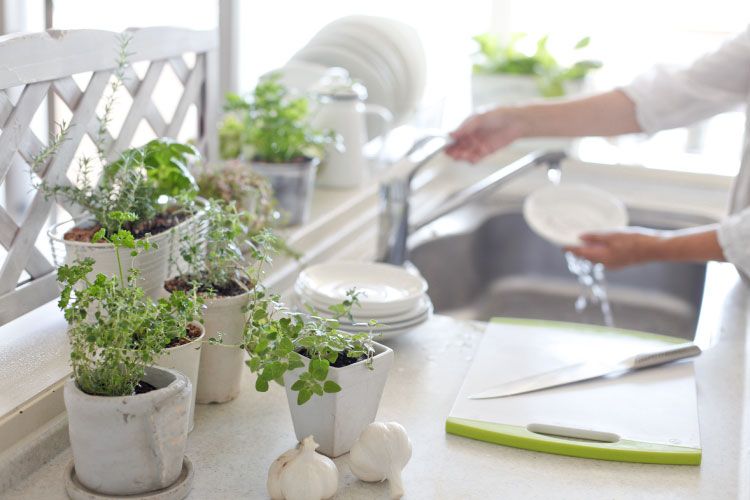 Lastly, use indoor plants to purify the air and keep your kitchen cool. They detox the air around the place and keep it healthy.
Indian cooking makes use of a lot of herbs that can be organically grown. Grow your own tulsi, coriander etc. so as to avoid purchasing the same from the market.
These tips are easy to follow and can be easily inculcated into one's routine. You might not be able to see results instantly but it's only by doing our bit that we can preserve the environment and inspire the same habit in others.