Succulent decorating ideas are so easy to apply and can easily perk up any corner of your home.
What are succulents?
Succulents are fleshy plants that can retain water in their leaves, stems or roots.
Why are succulents the best plants?
These low maintenance plants are almost indestructible and are available in varied shapes, sizes and colours, leaving plenty of options to choose from.
Here are some succulent arrangements you can use in your home:
Succulent decorating idea #1: Start small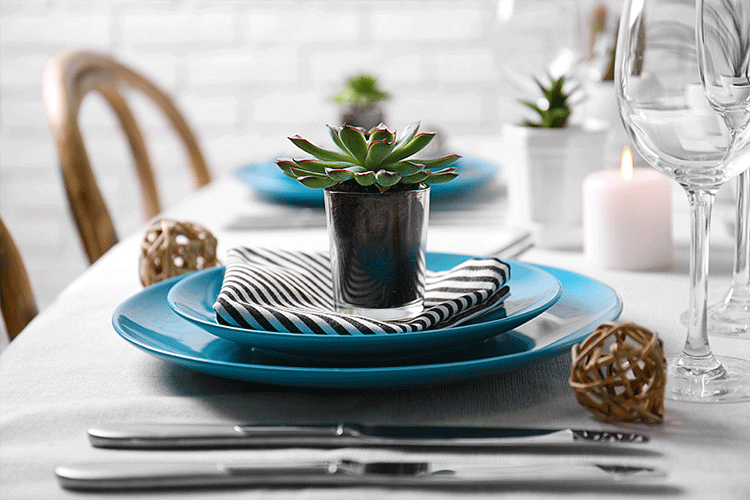 Invest in small, potted succulents and add freshness to your dining or living space. Place it on your bedside table alongside your family photos — we promise it'll bring a smile to your face every morning.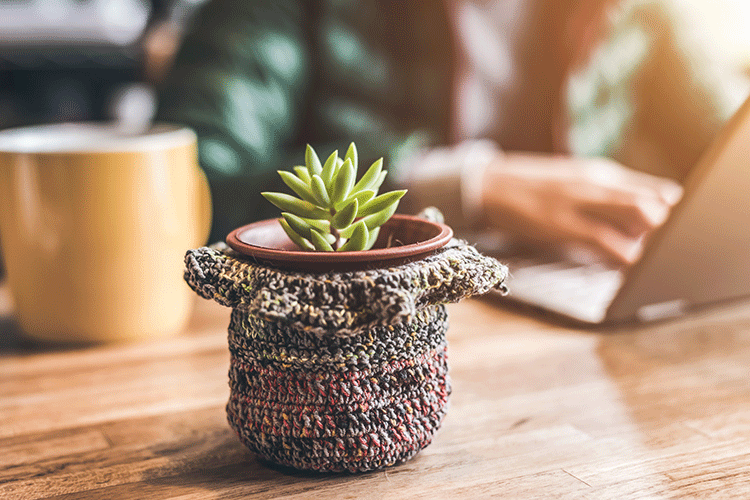 Make your workstation interesting with cute succulents. They'll remain fresh through your long, hectic days.
Succulent decorating idea #2: Terrariums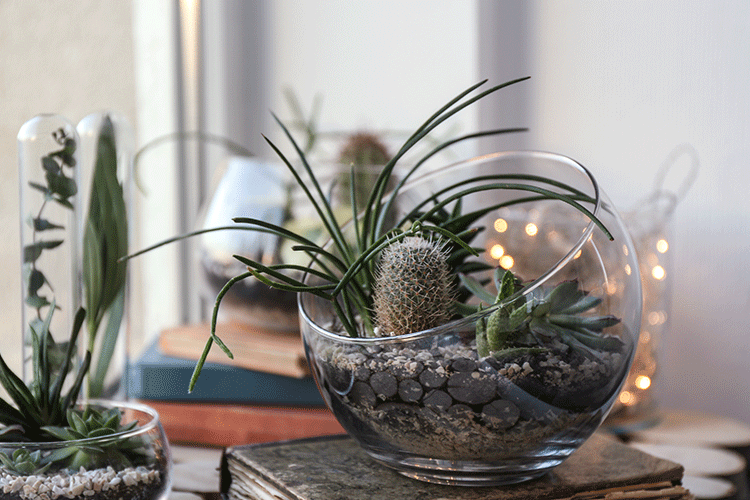 There are so many types of terrarium available online and offline today. They are available in several styles and can match traditional as well as modern decor. Ensure that you water terrariums evenly so that your succulents thrive.
Succulent decorating idea #3: Hanging garden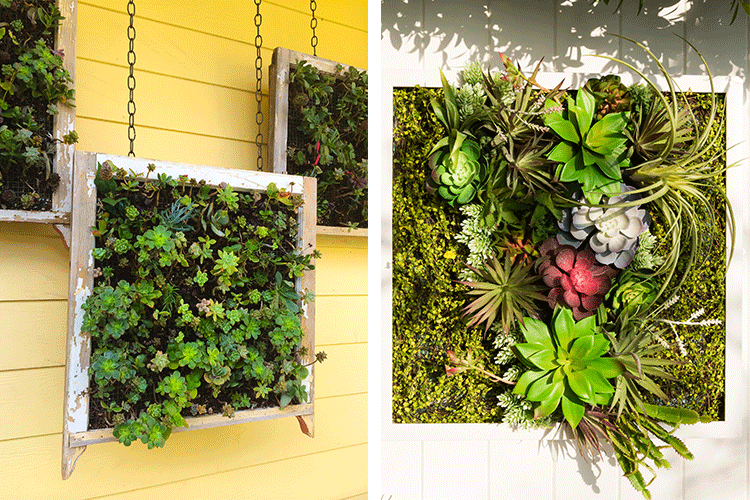 Succulents are also gravity-defying. They do not necessarily grow upwards — making them a perfect choice to be put on the wall.
Succulent decorating idea #4: Beautify shelves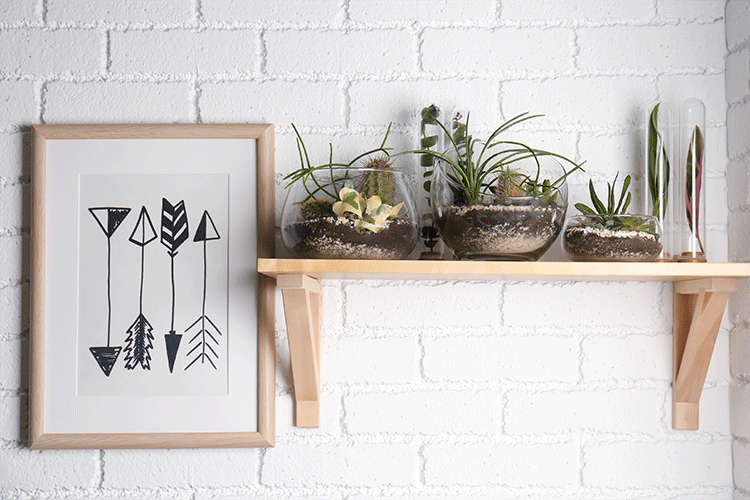 Books, scented candles and succulents — the perfect way to create cute corners. Decorate your open shelves, bookshelves or entertainment centers with them.
Succulent decorating idea #5: Funky pots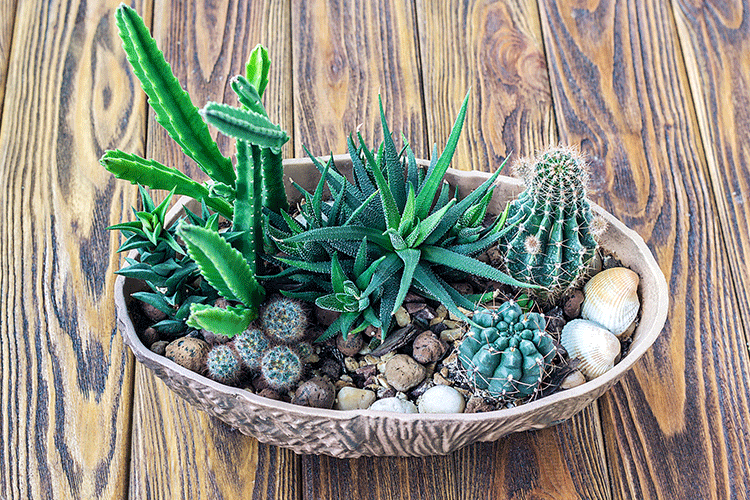 Choose attractive pots or trays for your succulents. Opt for a variety of plants in a single tray so it looks you have a slice of nature right inside your home.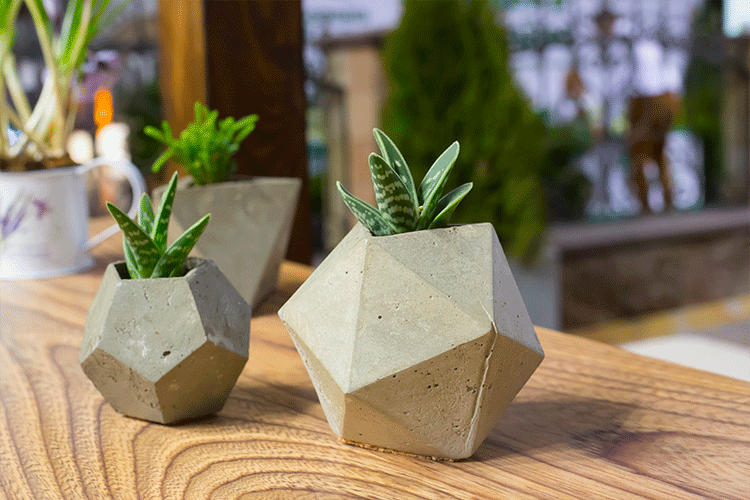 These geometric pots are a perfect contrast to the natural silhouette of these plants. They make for perfect gifts too.
Succulent decorating idea #6: Hang overhead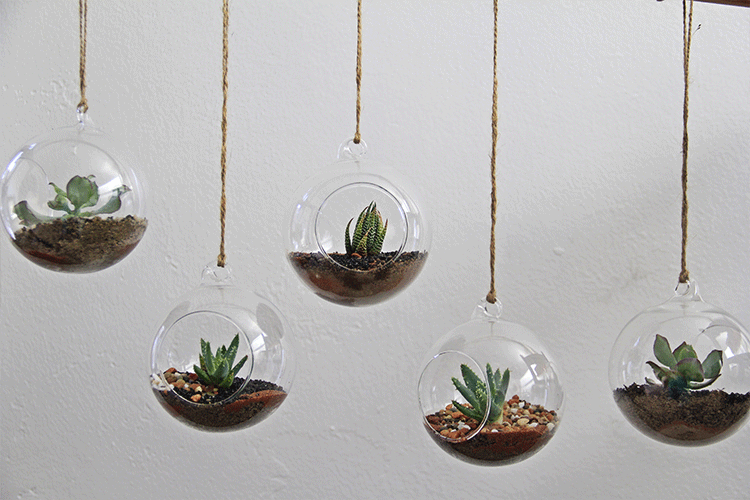 Give your ceiling a breathtaking look. Suspend a few glass bowls, filled with succulents, to give your home a step-up-in-style look.
Succulent decorating idea #7: Mini garden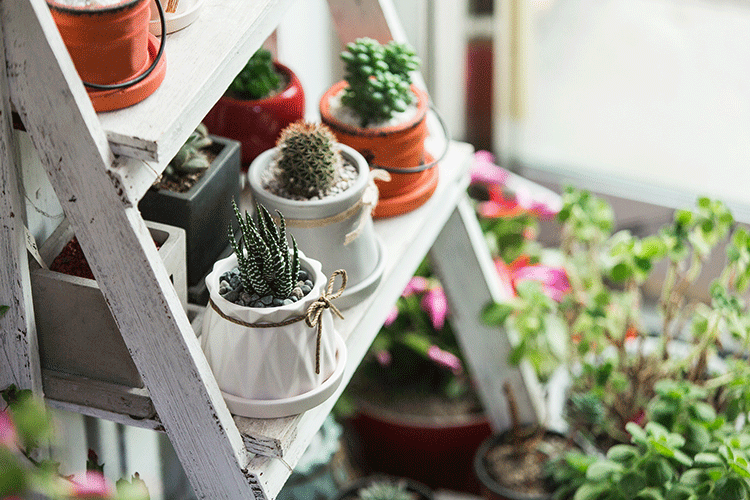 Unused teapots and teacups make great holders for succulents. Add a little edge by setting them on a wooden ladder, placed against an empty wall. This is a perfect way to create a mini garden.
Tips to keep them healthy
While they are low maintenance, over watering or under-watering succulents can kill them. However, here are some quick tips to keep your plump succulents happy!
Water them instead of spraying.
When you water the soil, don't stop until it is completely soaked.
Don't water your succulents again until the soil runs dry.