With the shrinking sizes of homes across cities, it becomes increasingly essential to have storage that optimise space to the maximum. Wardrobe design for bedroom is not as easy as selecting colours, textures or finishes for your home. They can make or break your bedroom, in terms of functionality too. When it comes to wardrobes, you need to keep in mind certain specifications like the mechanism, size, design and storage. Read on to find out what's perfect for small bedrooms.
Let's talk about the mechanism..
Essentially, there are two broad mechanisms in wardrobes, viz., swing and sliding door wardrobes. But, when we talk about small bedrooms, you need to look at the pros and cons of both the types and decide what you want for your room.
Swing wardrobe:
Let's look at why and why not to have a swing door wardrobe in your small bedroom..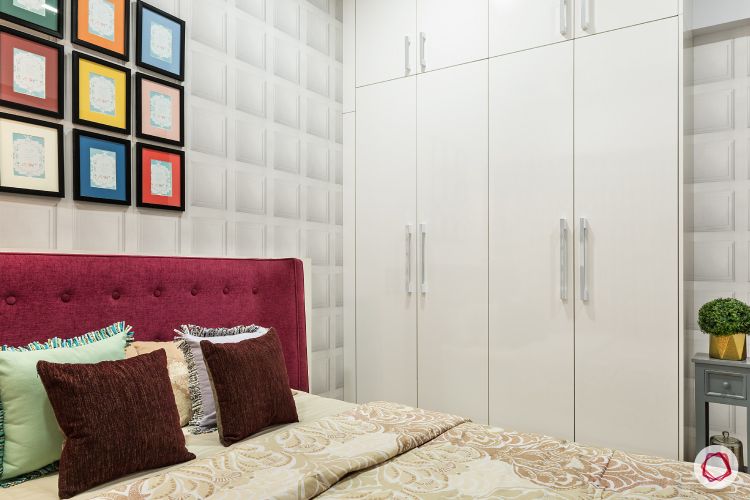 Pros of swing wardrobes:
It is very easy to install swing door wardrobes
When you have little space at home, then you definitely need lofts above your wardrobes. The hinged wardrobe allows you to have loft storage above it
This type of wardrobe is durable and sturdy
You can utilise wall space till the ceiling, if you get lofts for your wardrobes. Therefore, more storage
Cons of swing wardrobes:
If your bedroom is very space crunched, then swing door wardrobes do not make sense. You need minimum space in front of the wardrobe to pull it open
The hinges need to be strong, so that the door does not fall off
Sliding wardrobe:
Sliding wardrobes have their set of pros and cons. Let's take a look..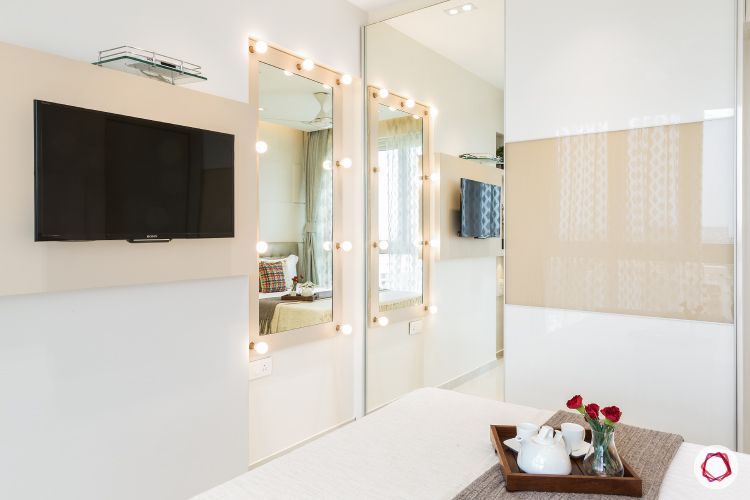 Pros of sliding wardrobes:
It saves a lot of space when you are very low on walking space in your bedroom
Sliding wardrobes look stylish and can be designed in a lot of ways
You can add a lot of customised storage options to sliding door wardrobes
Cons of sliding wardrobes:
Sliding door wardrobes need a lot of maintenance and are not recommended for long-term use
They require a minimum of 6 feet width, which might be difficult to carve out in small bedrooms
Sliding wardrobes might cost you a little more compared to swing wardrobes
Moving on from the technical aspects of a wardrobe for small bedrooms, we also have our in-house interior designers speaking about the design, style and other essential elements that one should keep in mind while thinking about wardrobes for small rooms.
Design and colours of wardrobes: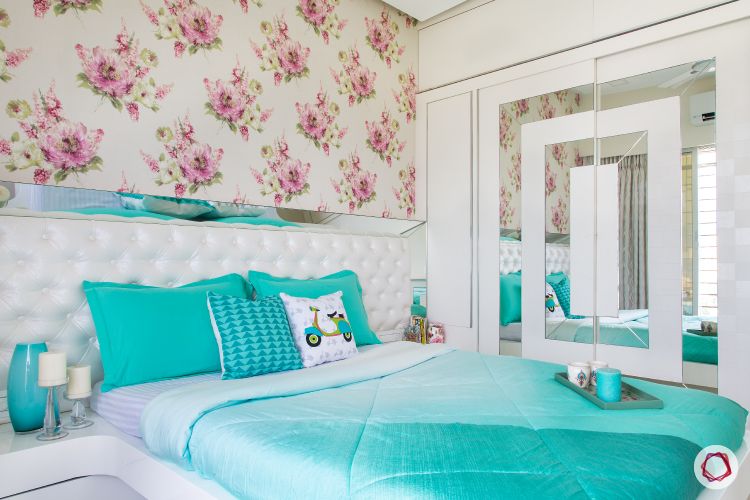 Wardrobe design for bedroom depends entirely on how you want your room to look. But, if you are low on space, then we are assuming you want to open it up. We have a few pointers for you regarding design and colours you should use for your wardrobes:
Always use light colours like beige, white, cream, light pinks and so on
It is also recommended to use a single colour for the wardrobe, instead of two-tone or more colour combinations
Our designers also recommend using mirror panels on your wardrobe doors. This will ensure that light reflects off it and creates the illusion of a spacious room
Incorporate lofts in your wardrobe design, to make optimum use of space and make the space look larger
You can also use back-painted glass on the doors of your wardrobes, to give it a hint of colour
Storage solutions inside the wardrobe: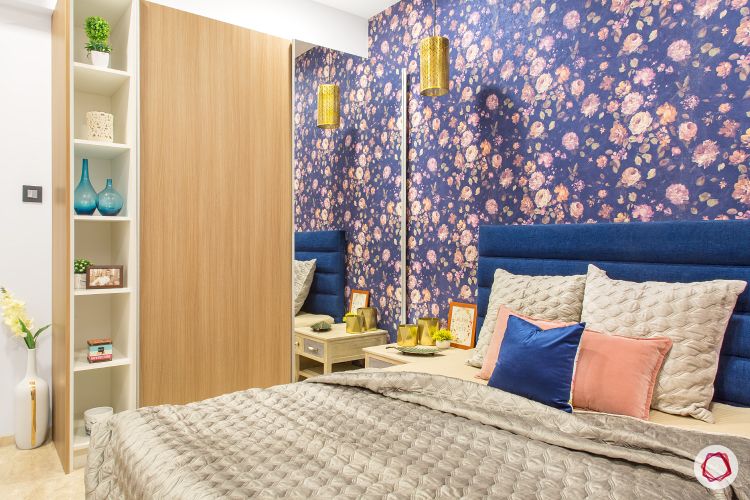 We also have designers talking about the storage solutions that you should have inside your wardrobes, if you are dealing with limited space.
You can have an open storage shelf which you can utilise for keeping everyday items
Pull-out hangers and pull-out mirrors are another great option for rooms with low space
Think baskets for storing toys if it happens to be a kids room
---
"If you have corners in the room, then utilise the corners to build l-shaped wardrobes, that are great for small rooms. If designed correctly, then a wall niche can be utilised for providing lofts. This gives a lot of extra storage in the bedroom."

– Ranbeer Kaur, Interior designer, Livspace

---

"I suggest sliding wardrobes for small bedrooms, since you do not need space to open doors. Light colours and mirrors work very well for wardrobes in small bedrooms. It is important to utilise maximum space, thus, lofts are highly recommended."

– Hansika Mota, Interior designer, Livspace

---
We are sure that you will make the best choice for your wardrobes now. Just keep these pointers in mind and make your small bedroom, highly functional and stylish at the same time. Also, take a look at these wardrobe accessories that help you become more organised.
Send in your suggestions and comments!