Open floor plans are the norm in modern homes and more often than not occupants are confused on how to separate living and dining areas.
Whether you are starting your home from scratch or just looking for a simple add-on, our handy tips will help you visually demarcate these spaces like a pro:
1. Hypnotic lattice dividers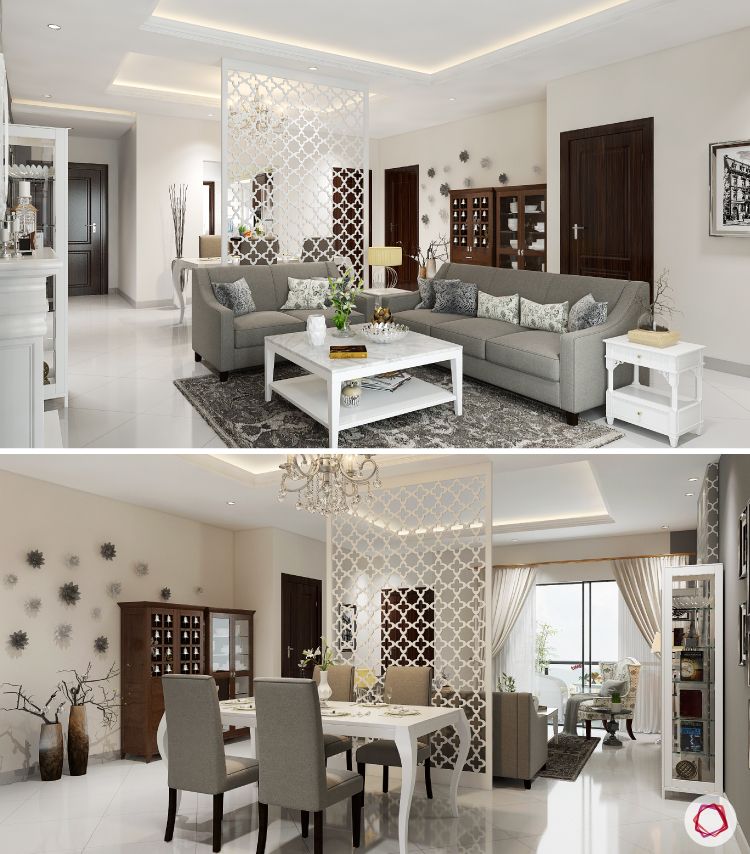 With their intricate laser cut designs, lattice or jalli screens work as a beautiful focal point in an open floor plan while creating private nooks. From traditional favorites like paisleys to contemporary geometric designs like the hexagon lattice, dividers are available in a vast range of choices.
2. Double duty display units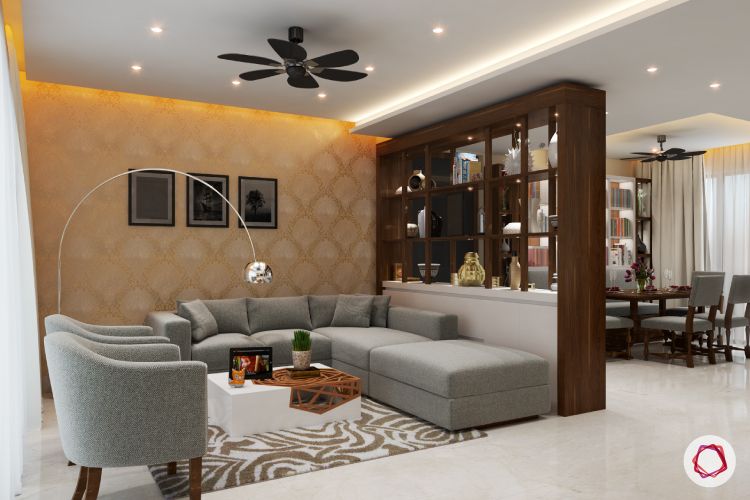 A see-through display unit acts as a divider and allows one to showcase exotic souvenirs, accent pieces and other memorabilia without adding to visual clutter.
3. Make a statement with lights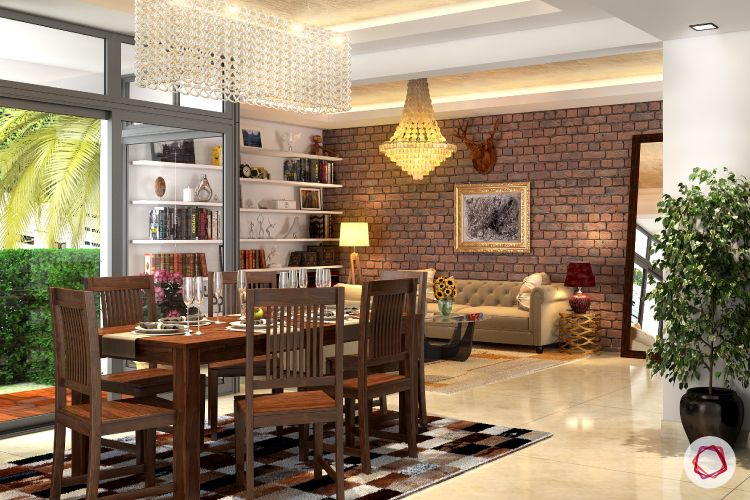 Lights help set the distinct tone of the living and dining areas in an open floor plan. In this transitional themed home, differently shaped beaded chandeliers act as demarcators. A warm, soft glow illuminates the living area while bright lighting enlivens mealtimes at the dining table.
4. The humble floor mat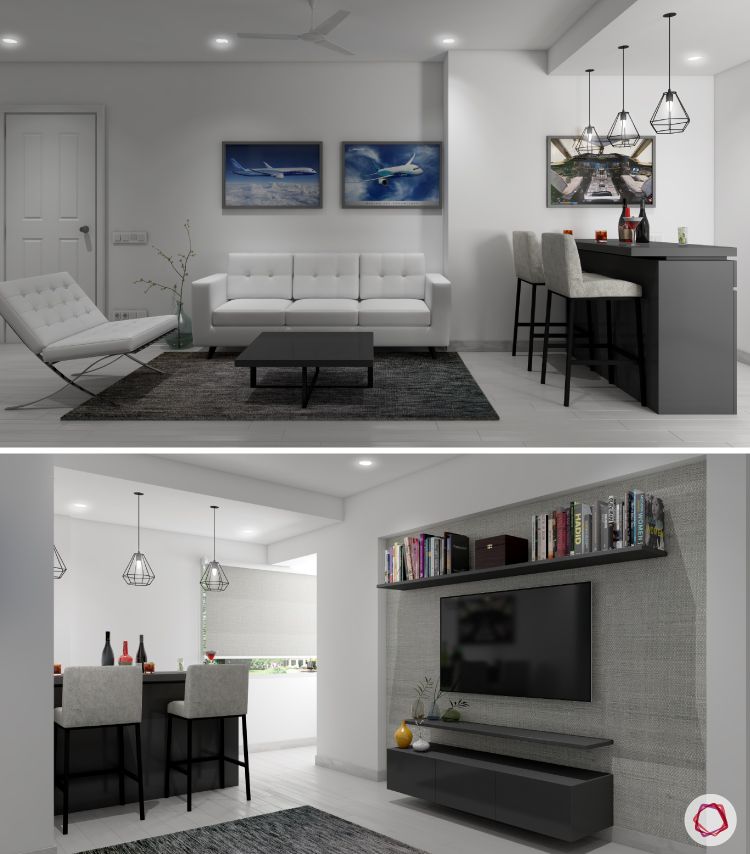 Floor mats are an excellent way to segregate space. It's a great styling tool as you are free to pick contrasting or complementary tones. You can also experiment with multiple mats if you have a large living area.
5. Panels for earthy touch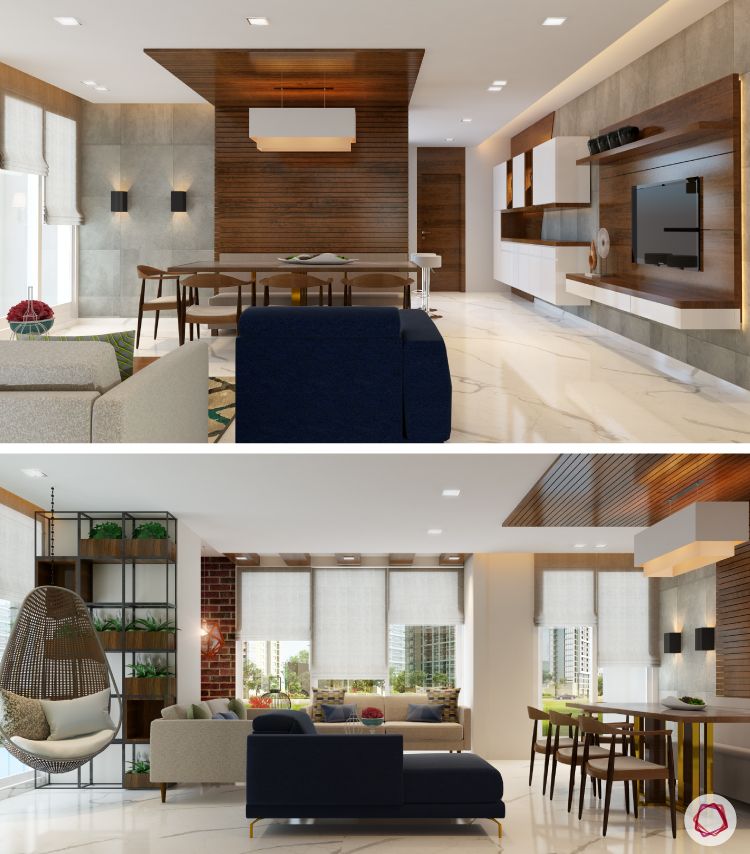 Wood panelling is the perfect solution for this contemporary home where the living and dining area are so close to each other. It also lends a rich, organic feel to the culinary experience.
6. Say it with accent walls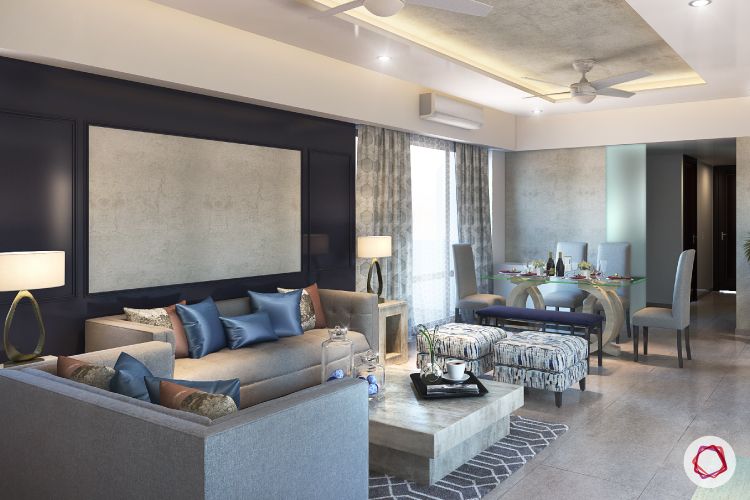 Instead of panels, you can opt for an accent wall that clearly defines the living and dining areas. A variety of paints are now available in the market that can give you the effect you desire. Read more on paints here.
7. Mix up furniture styles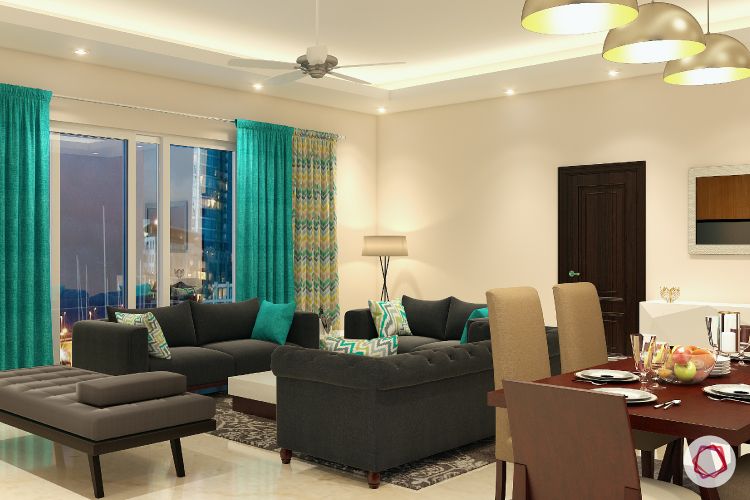 Use a combination of traditional and contemporary furniture pieces to give your home a timeless appeal. This luxurious house uses a classic Chesterfield and mid-century sofas in the living room that contrast beautifully with the crisp, modern dining set.
8. Dividing with color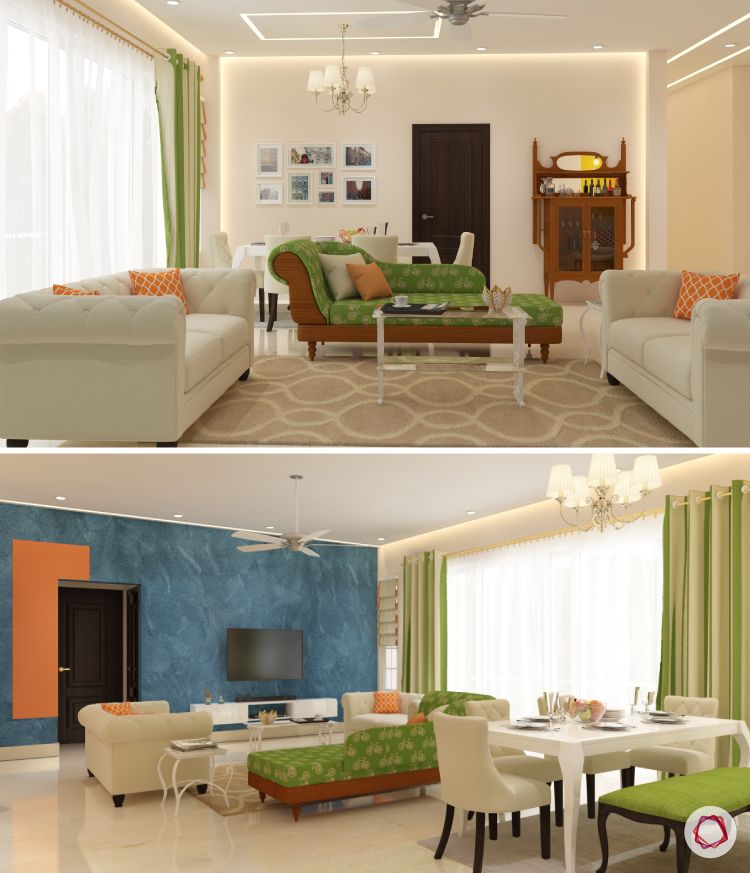 In a sea of whites, the chaise longue sofa upholstered in bright green fabric separates the living from the dining area. This is an especially good idea if you want to use the same hues in your dining as well as living room. If you don't want to invest in furniture, you can opt for colorful floor standing or wall hanging dividers as well.
Now that you are aware on how to separate living and dining areas, choose a style that best suits your house. You can even mix and match these tips and use it in other corners of your home as well.