Modular kitchens have taken Indian homes by a storm. They are seen as an epitome of functionality and aesthetic. Want to know if the benefits of modular kitchen design apply to you? What are some of the disadvantages of modular kitchens that you don't know about? We have listed the pros and cons of modular kitchens that you need to check out before considering one for your home. First, let's start with the advantages of modular kitchen design.
Advantages of Modular Kitchens in Your Home
Given below are some benefits of modular kitchen styles that make them preferable. Relevant to the Indian market, these points explain why they are such a hit.
#1: They Optimise Space in Style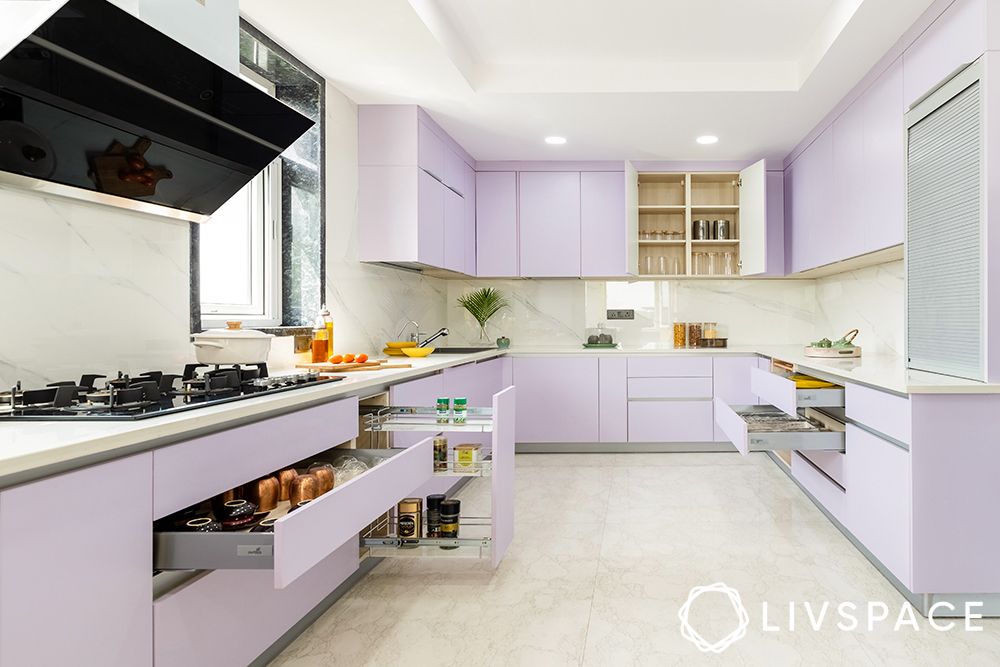 Everyone will agree that modular kitchens are capable of bringing form and function together seamlessly. With a modular kitchen, the space in your kitchen will be optimally utilised with no dead corners to complain about. From the space under your sink to the space in the corners, it can all be turned into functional storage units to house your cutleries, groceries and other cooking essentials.
#2: Customisable Finishes to Enhance Aesthetic Appeal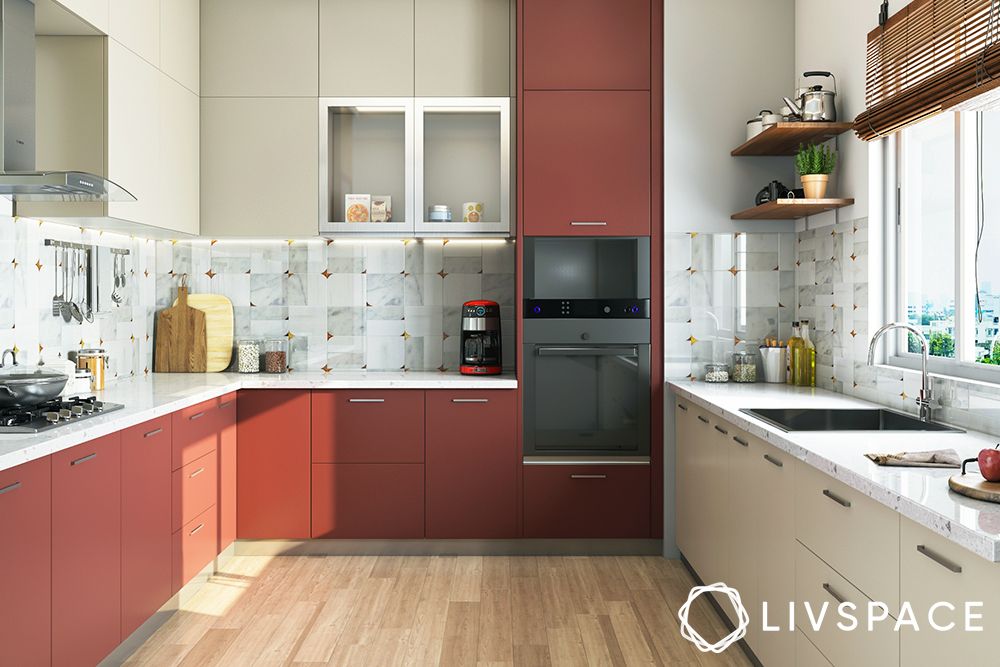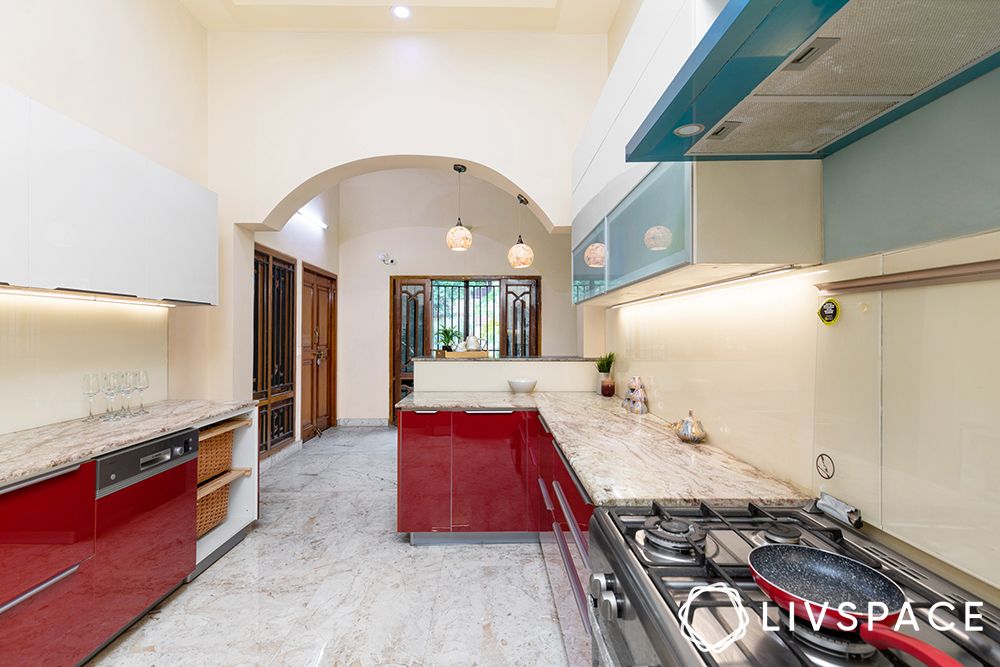 Modular kitchens are easily customisable to match your preferences. You can play with materials, laminates and other details such as opting to go handleless or installing cabinets with glass shutters. Customisations can also be done to fit budgets, create a particular style or to optimise compact spaces. Since the modular kitchens are made per order, you get to have complete control over the final look.
#3: Count Ergonomic Design as Another Advantage of a Modular Kitchen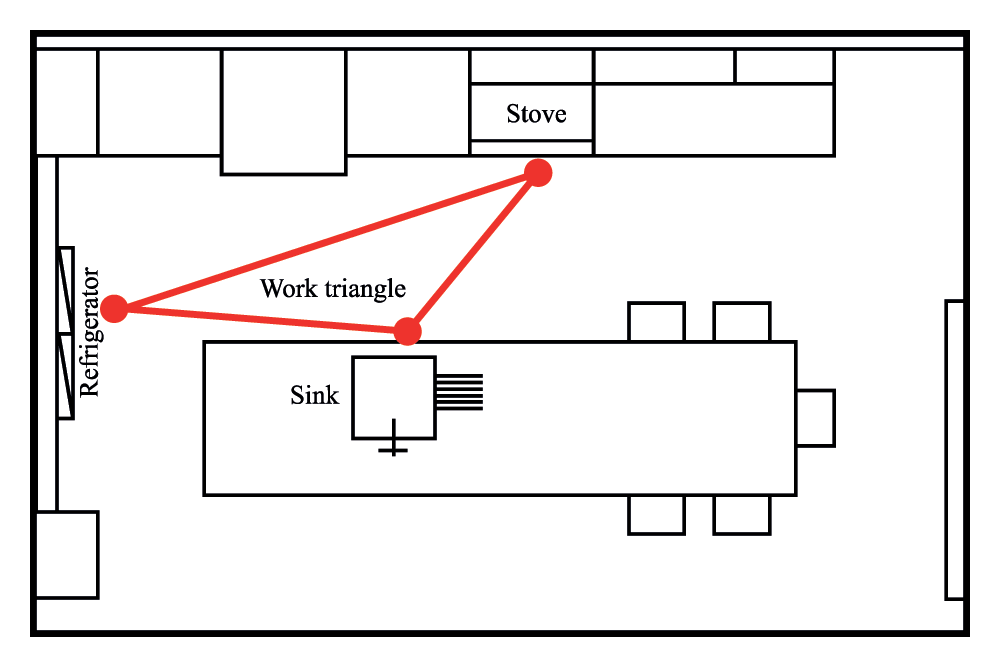 Modular kitchens are made to follow the golden work triangle rule. According to this rule, the hob, sink and the fridge should make an equidistant triangle. This helps to keep the traffic in the kitchen flowing smoothly — and this is the secret of all Livspace kitchen designs!
#4: Install Easy, Replace Easy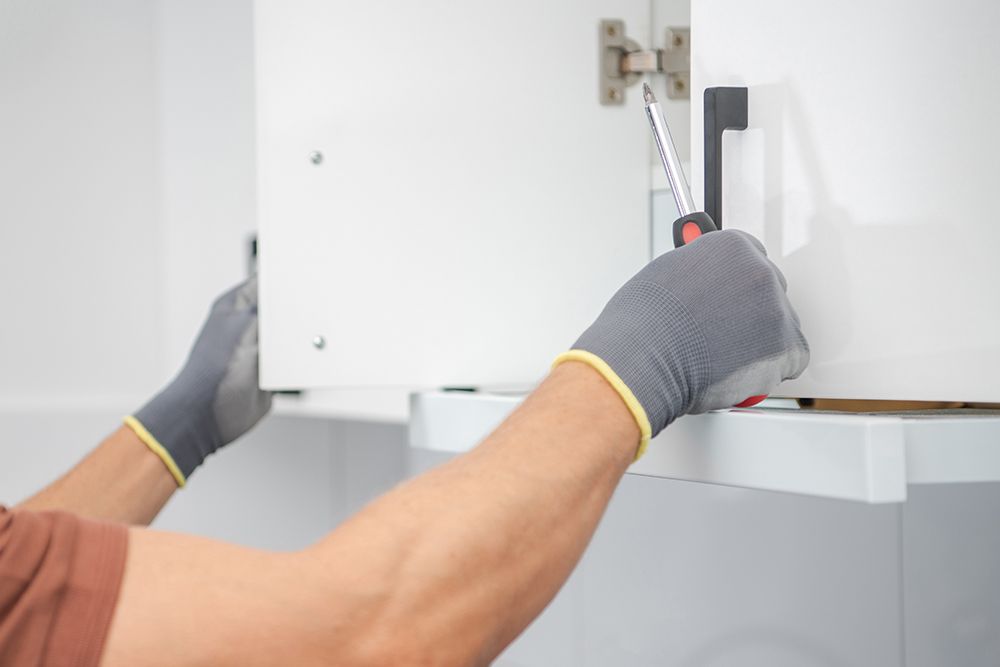 One of the greatest advantages of modular kitchen design is that their cabinets are made to fit the kitchen space. There is almost no scope for errors. What's more, with Livspace, you get additional benefits of modular kitchen as our cabinet boards and materials go through 100+ quality checks. Furthermore, if you decide to replace your kitchen parts such as handles or glasses, that can be done easily as well.
Is a Modular Kitchen the Best Choice for Your Home?
Now that we have counted all the advantages of modular kitchens, it is also good to understand if your home would appreciate one. There are also disadvantages of modular kitchens that exist. Listed below are some modular kitchen disadvantages. Based on this comprehensive list of advantages and disadvantages of modular kitchen designs, you can then decide if this is something that would fit your style and space.
#1: Modular Kitchens Can Burn a Hole in Your Pocket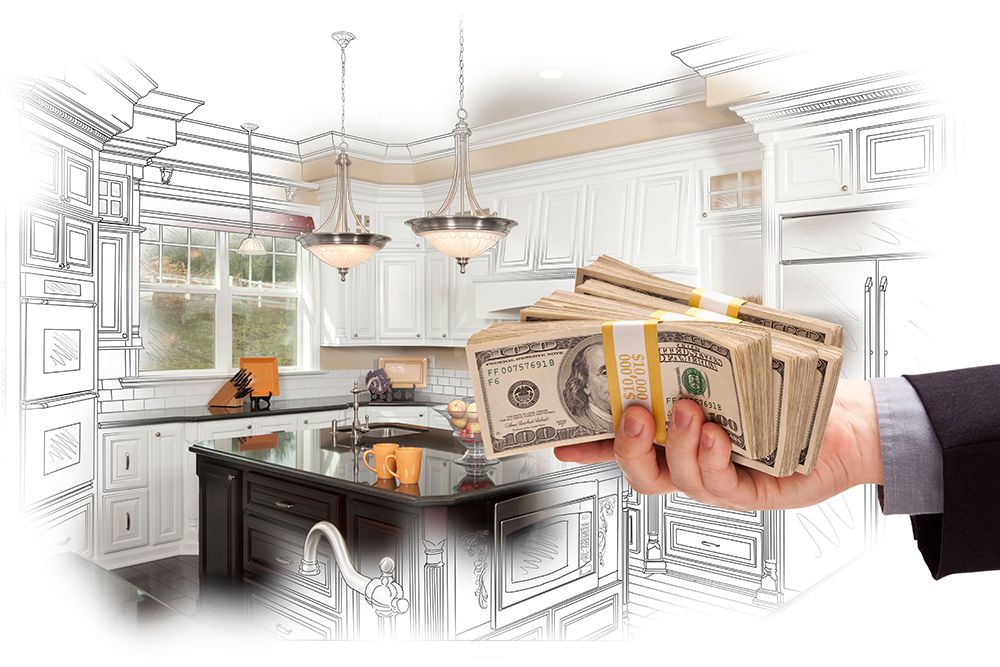 One of the modular kitchen disadvantages that most homeowners face is the problem of budget. The range of modular kitchens in India range anywhere between six to seven figures, which may require a lot of financial planning. Thus, most homeowners think of getting modular kitchens as a one-time thing. It also becomes hard to update the look of your kitchen constantly.
#2: Renovation Does Not Come Easy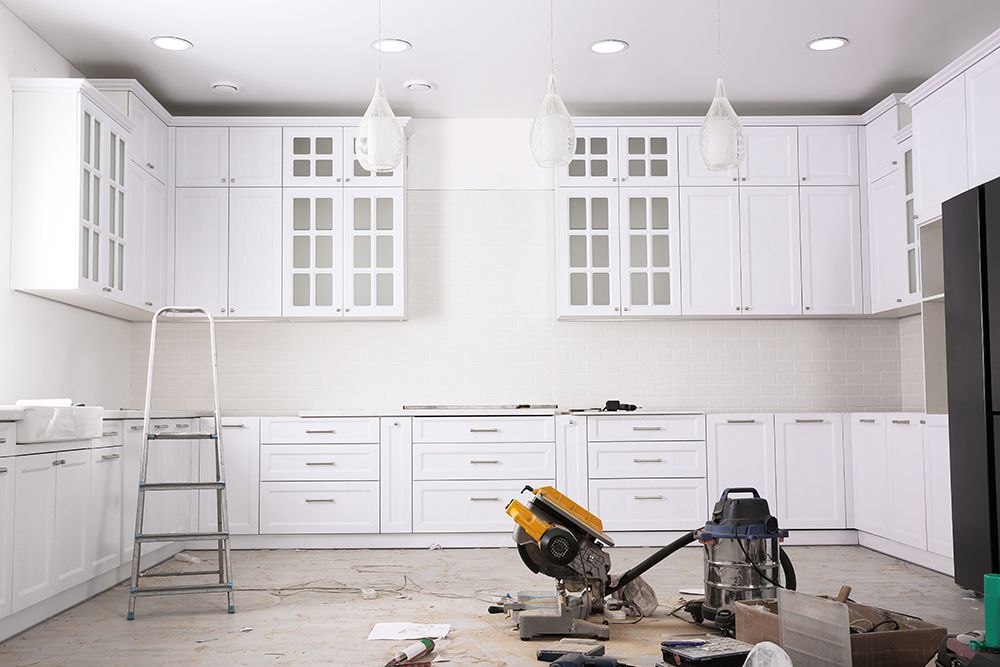 The disadvantages of modular kitchen renovation is that it is not easy to bring consistency. For example, if you happen to chip off the laminate of one cabinet, there is less chance of getting the same exact laminate. This means that you'd have to change the laminate of all the kitchen cabinets. This could bear consequences on your pocket. Or, if you already have a functional kitchen and you need to renovate it, structural changes can ensue disrupting the functionality of the kitchen.
#3: Maintenance Costs Can Be a Lot To Bear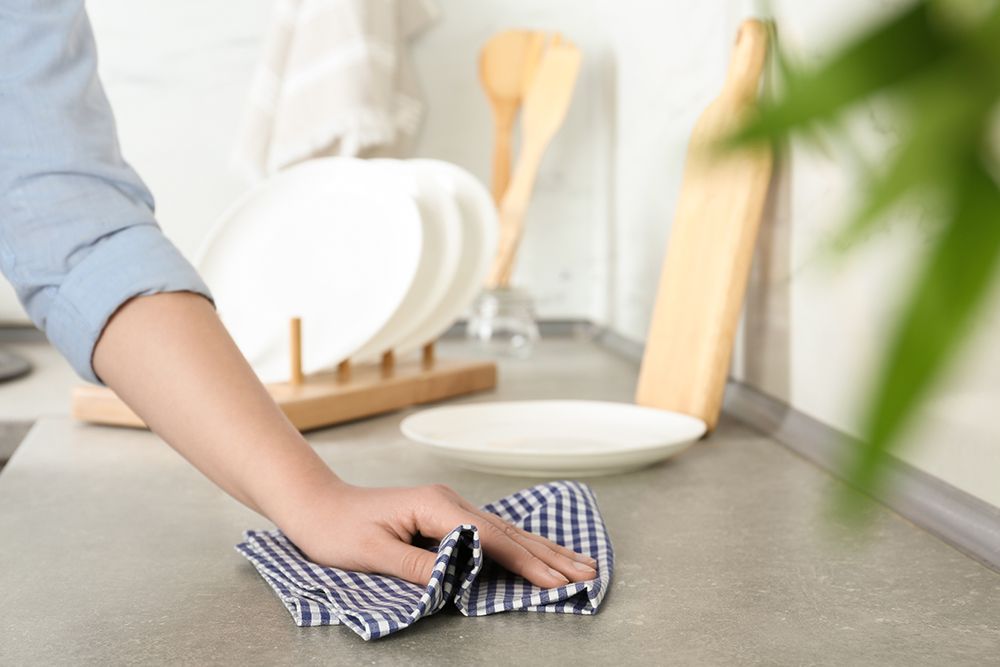 Indian cooking is famous for its spices and tadkas that can easily leave a stain anywhere — be it your clothes or the kitchen cabinets. One of the modular kitchen disadvantages could be the constant maintenance of the kitchen itself. Light-coloured modern kitchen cabinets are especially prone to this. However, this can be easily countered by opting for laminates that are dark-hued.
Thus, that was a comprehensive list of the pros and cons of modular kitchen design. Considering the advantages and disadvantages of modular kitchens, you can decide whether it is fit for you. Let us just add that given the advantages of modular kitchens, they are a popular choice. However, the longevity and the benefits of modular kitchen design are affected by the quality too! Reach out to us for quality modular kitchens that last over the long term. For more information, read 6 Answers to the Question: Why Do People Choose Livspace Kitchens. Wondering how our customers feel about working with Livspace? You can check out the Livspace kitchen reviews here!
How Can Livspace Help You?
We hope you found our ideas useful! If you want beautiful interiors for your home, then look no further. Book an online consultation with Livspace today. Have any thoughts or suggestions you'd like to share with us? We'd love to hear you out. Write to us at editor@livspace.com.
Check out kitchen design ideas: