Grey has earned an unfair reputation for being gloomy. When designed well and with a little foresight, the vibes you can get with grey can be stunning. Dress it up, dress it down, pair it with prints, elements with bright pops of colour, stunning artwork or even white accessories, your grey living room is bound to look unique and stunning! Check out the looks we have curated just for you!
Grey Living Room #1: Fitted into a Frame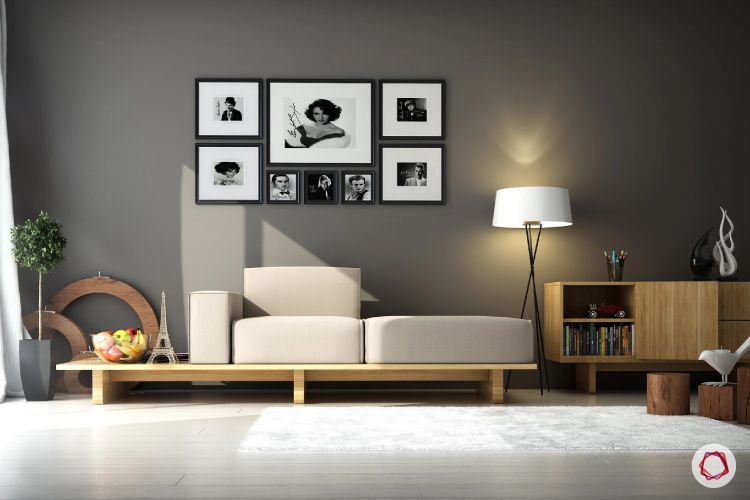 A grey wall is a perfect canvas for pieces of art or treasured photographs. Make a gallery or even use accent pieces to add character to your room.
Grey Living Room #2: Not so Formal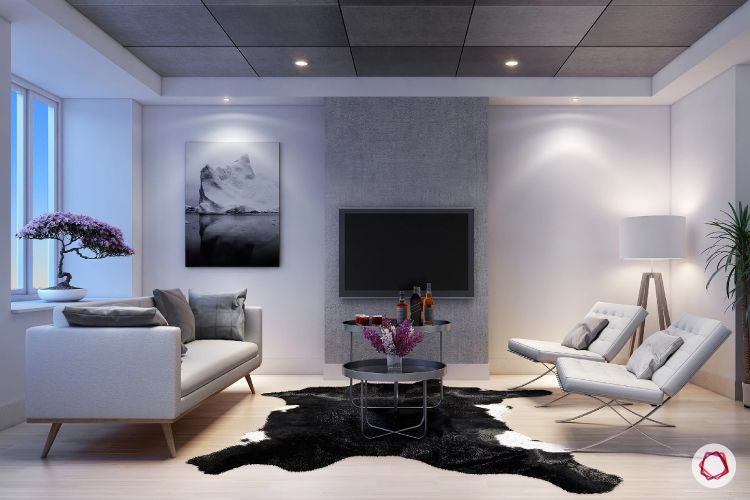 If you're looking for a calm and quiet den, we recommend grey — even for your ceiling and wall panelling! Pair it with white comfortable furniture for that Zen atmosphere.
Grey Living Room #3: Picture-perfect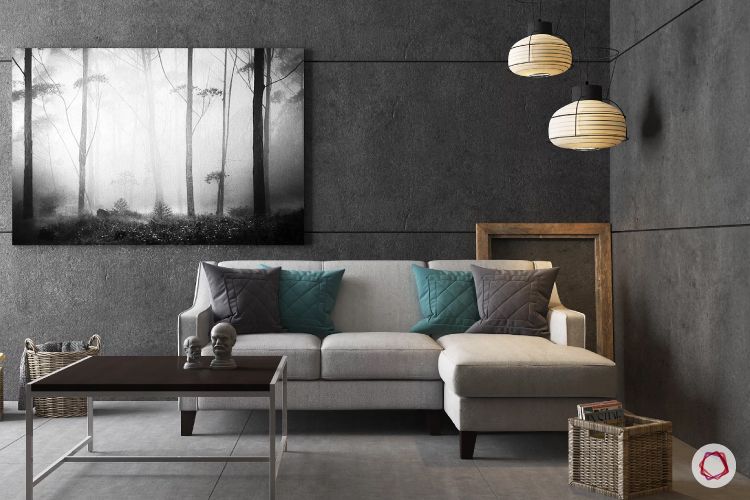 Urban and chic, this living room is low on space, but high on style. Minimalistically dressed with a painting, and pops of colour, your abode can look inviting with little effort.
Grey Living Room #4: Pretty Patterns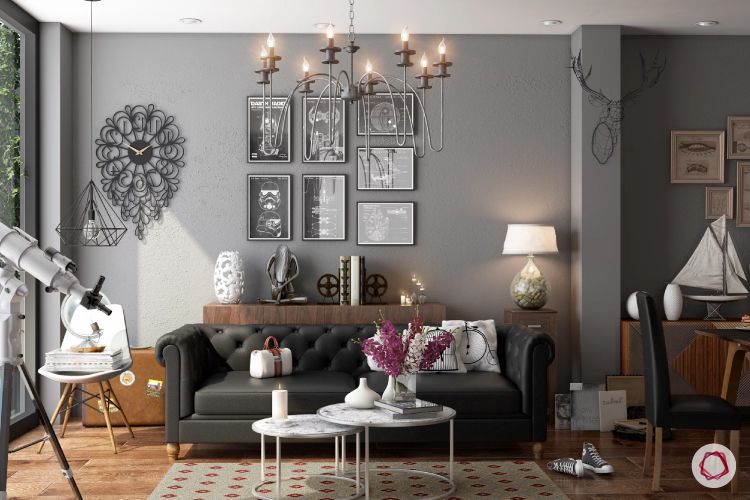 If glam is your thing, then we recommend going all out! Accessorise with grey furniture and adorn the walls with a painting. A beautiful chandelier and other interesting knick-knacks you may have picked up on your travels can add to the vibe.
Grey Living Room #5: For Lovely Gatherings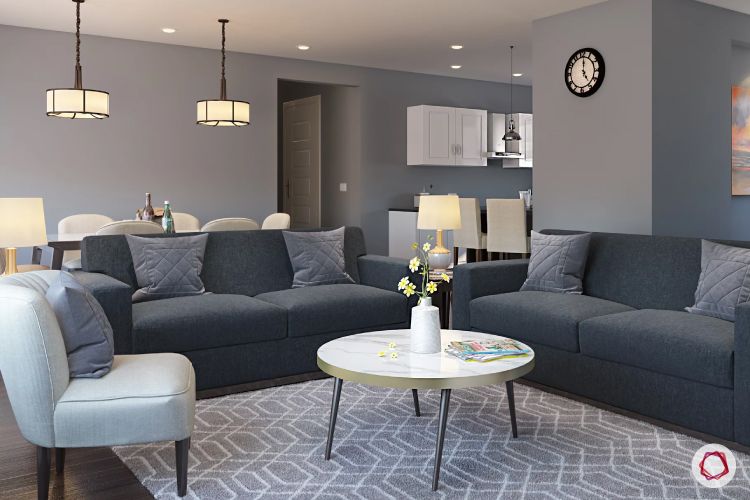 Comfortable seating areas can also be a result of using different shades of grey in your furnishings. The results can simple yet stunning.
Grey Living Room #6: Pop of Colour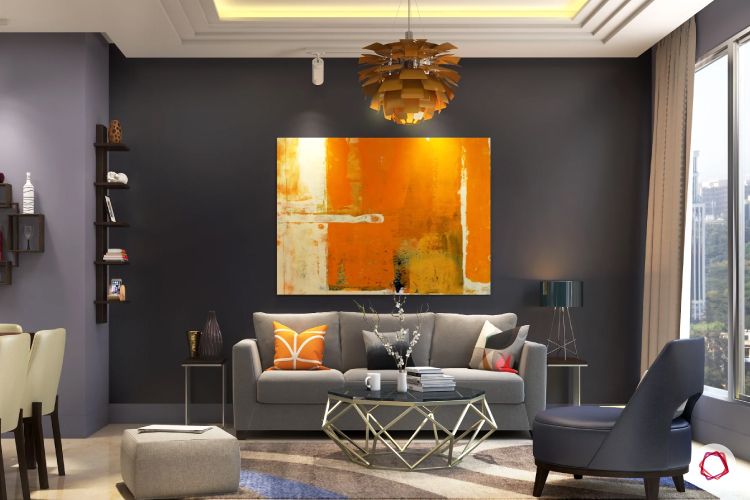 Look at what a pop of colour can do to an otherwise sober room! The painting, cushions, lamp and other accessories can be in a colour of your choosing – yellow, green or red. The versatility of grey gives you plenty of options.
Grey Living Room #7: Soaked in Sunlight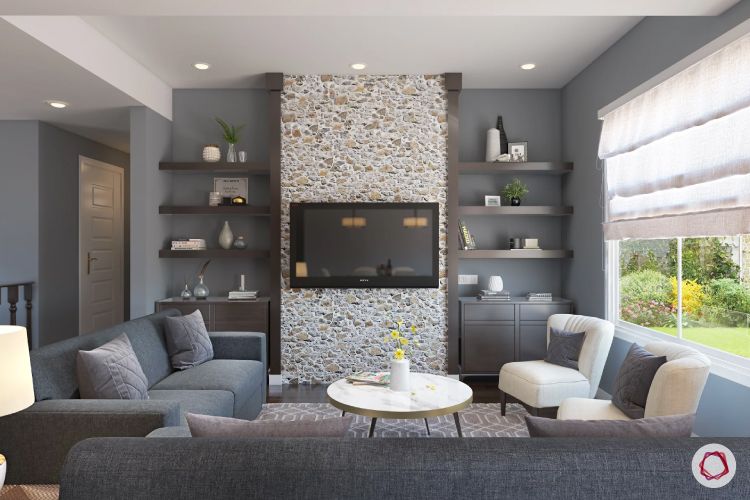 If you have the option of letting in plenty of sunlight, we recommend you use sheer curtains or blinds in an all-grey room. It can keep things warm and elegant.
Grey Living Room #8: Fresh and Energetic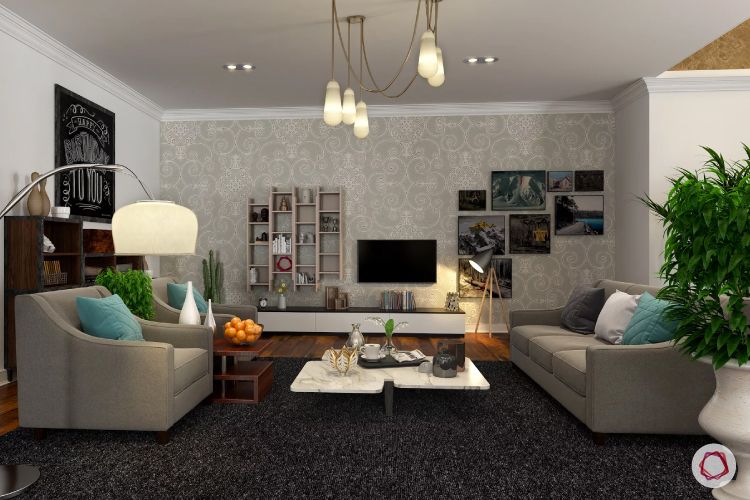 Here's a room that combines many of the elements we have already introduced to you. It all comes together brilliantly no matter what decor style is your favourite.
Grey Living Room #9: Art of Living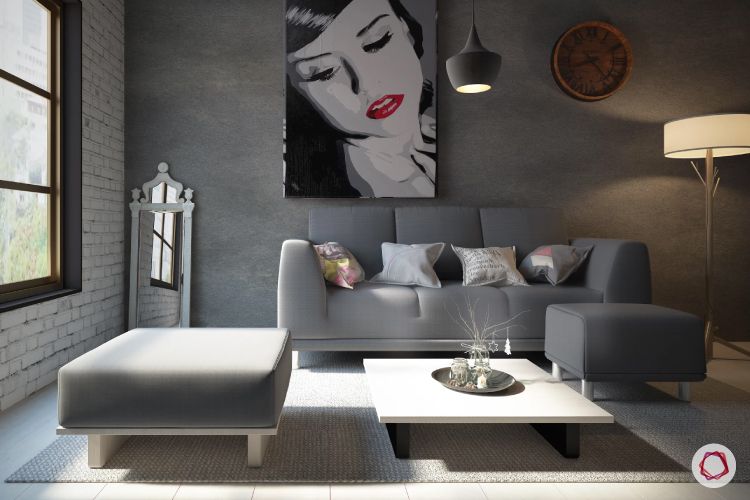 Light and art come out to play in this beautiful grey living room. Selection of furniture can also impact how your room looks. Keep your choices comfortable but modish!
If grey is not up your alley, perhaps our teal looks will awe you! Let us know what colour you want to see next in our lookbook!
— editor@livspace.com