It's time to ring out the old and ring in the new. Get blown away by these seven stunning updates for your living room this year.
The highlight of your house, your living room can convey a lot about your personality and tastes. As we bid adieu to bygones, a host of new trends have taken over and the first place they come in ought to be your living room. From glitzy mirrors to poufs and ottomans, we've got it all covered for you. So sit back and get inspired by this list of stylish updates to transform your living room.
Create your own style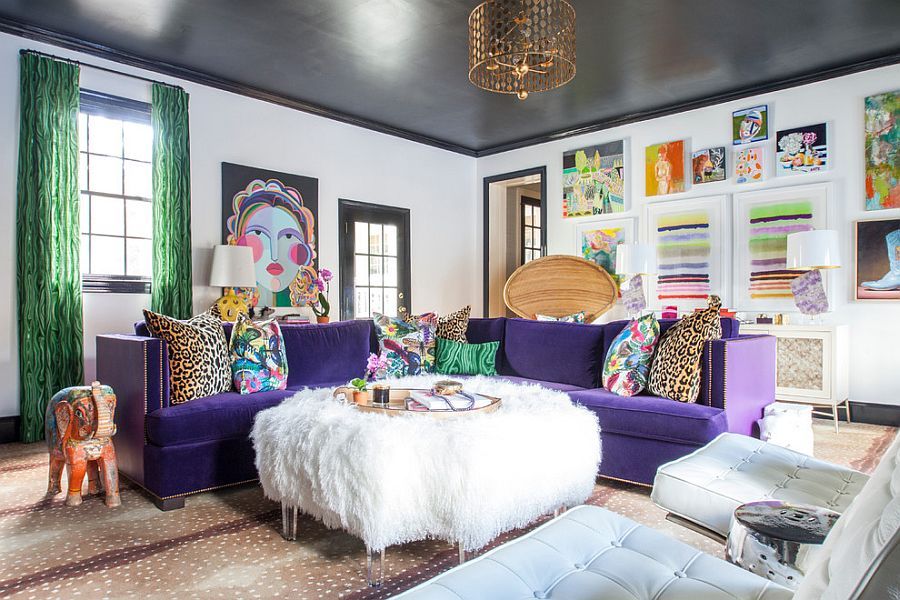 (Via Decoist)
The new era of style calls for a personal choice rather than following pre-defined parameters. The year 2016 is going to be all about amalgamating the best of different tastes. The living room is the ideal place to show off your personality and unique taste in decor. Create your own fun brand of fusion in your living room – pair up a classic tufted chesterfield sofa with rustic, hand-distressed side tables or blend scandinavian style pieces with colonial style decor.
Read our article on mixing decor styles for more useful tips.
Surrender to the outdoors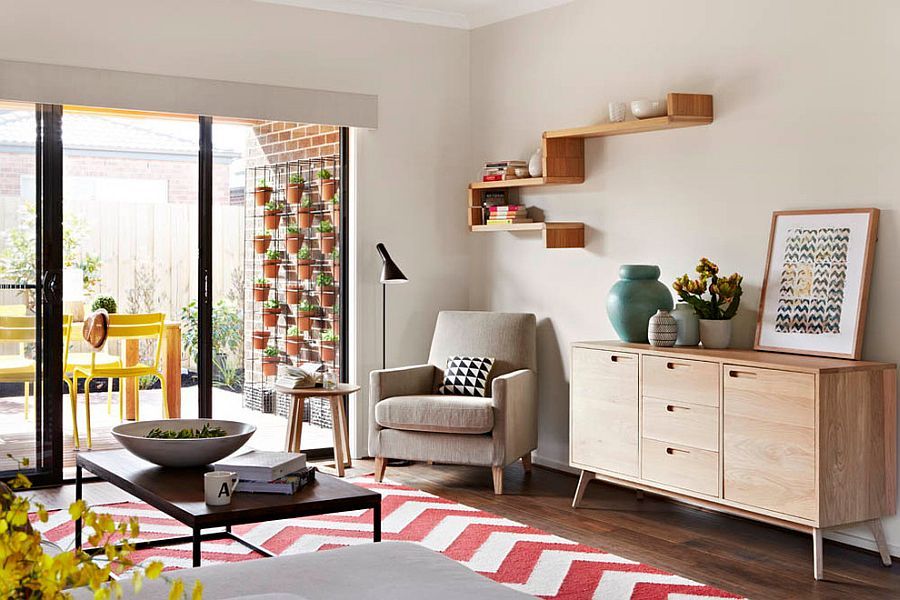 (Via Decoist)
2016 is the year of the outdoors and it's time you gave special attention to some light, ventilation and outdoor decor. Create your own outdoorsy haven by finding a smart way to connect your living space with the patio. Adorning your seating area with fragrant flowers and laid-back seats for mellow moments with friends and family. Alternatively, you can make your living room look less 'boxed' by allowing in as much natural light as possible and incorporate potted plants or indoor fountains to bring in soothing natural vibes.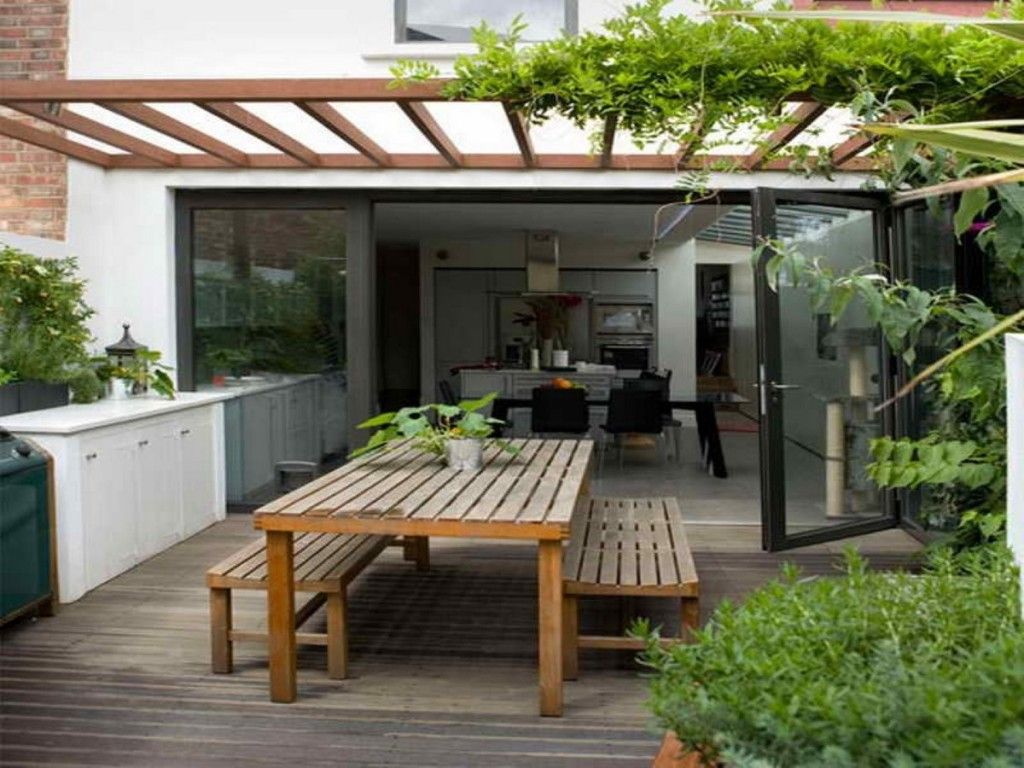 (Via Cuitstudio)
Embrace pinks and blues
In an increasingly hectic world, you want to come home to a soothing house with colors that help you relax and rejuvenate. Rose quartz and Serenity, Pantone's picks for colors of the year 2016 are all set to rule home decor in the months to come. This calm pairing of warm pink and cool blue tones celebrate tranquility, balance, inner peace as well as gender equality. Incorporate these tranquil hues in your living room with a classic tufted sofa in soothing serenity or plush rug in a lively shade of rose quartz. You can also employ these colors on accents such as vases, artwork and lampshades. For more ideas, read our article on decorating with rose quartz and serenity.
Bring back wingback chairs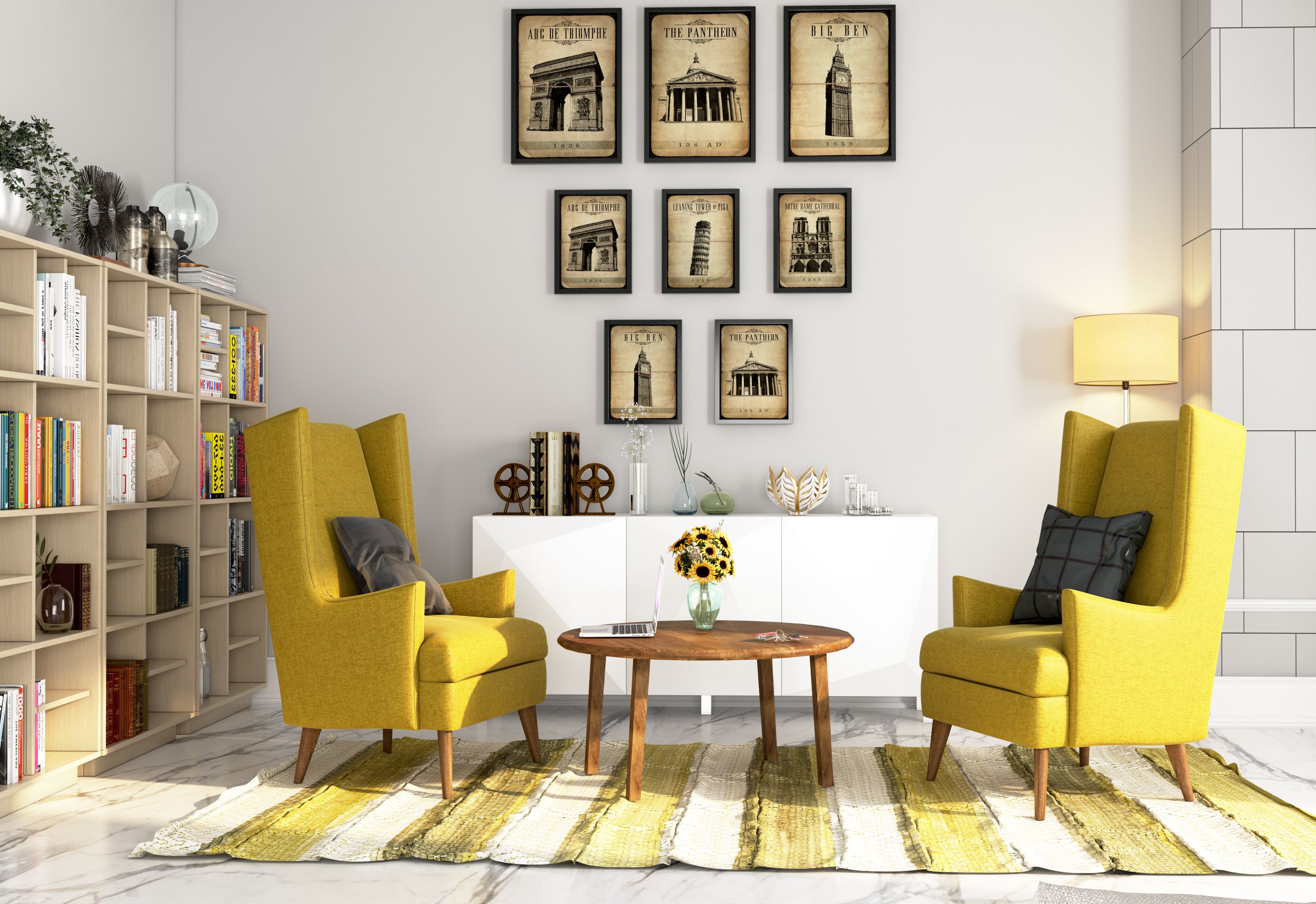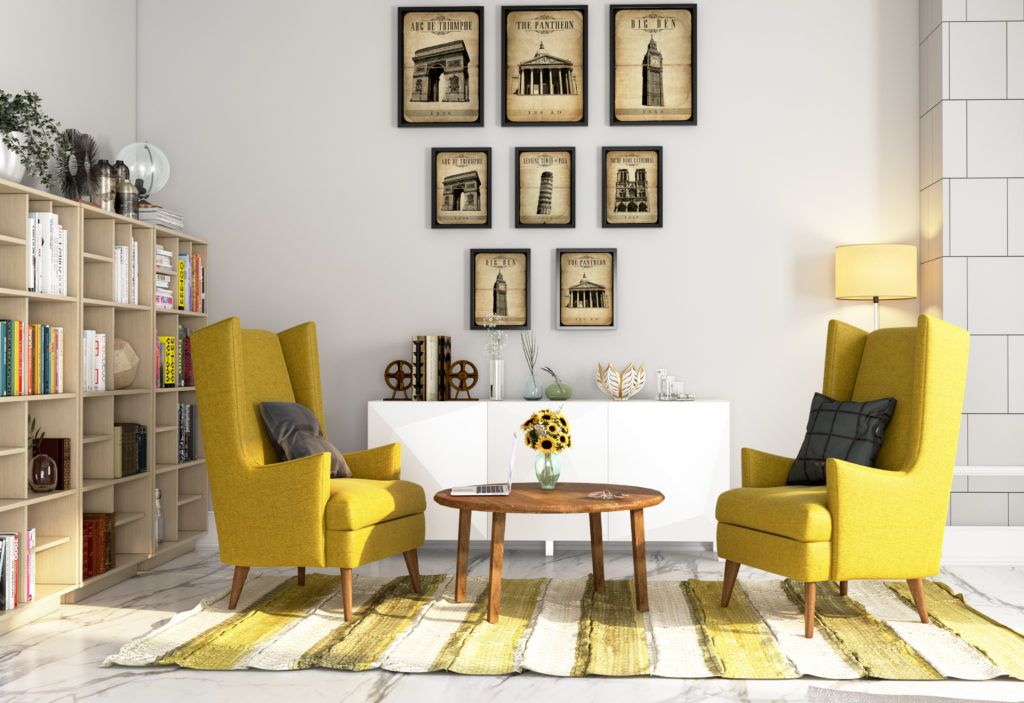 A classic design staple that has been around since the 17th century, the wingback chair is the perfect way to add a new dimension to your living room. Visually appealing, these chairs possesses an air of majestic charm and provide plenty of room within their graceful silhouettes.
For those who prefer an updated version of this classic piece, there are now several contemporary variants available in different sizes and upholstery fabrics. Pair up wingback chairs with a stylish coffee table to create a cozy reading corner by your bookshelf or fireplace.
Let the mirrors do some talking
Home decorators and mirrors go hand in hand. Mirrors can never go out of trend and they're always everyone's favorite element in the house. Along with acting as decorative elements, they reflect light and enhance small spaces. You can place a sunburst mirror in your living room above the console table and spice up the area. If you also wish to make a style statement, place two mirrors on the adjacent walls to bounce off the light into the entire space.
Update the console table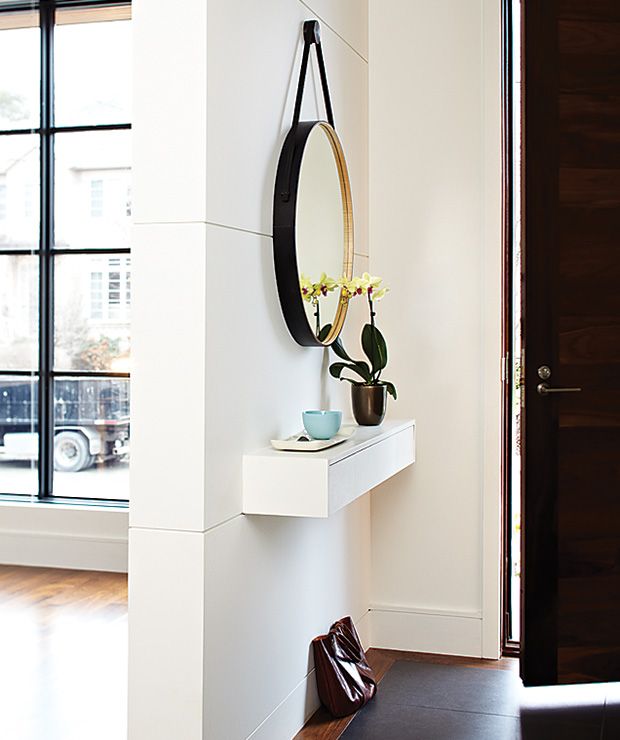 Discover a fresh alternative to your leggy console table with a standard mirror above it. Opt for an updated floating console table that has a sleek silhouette without legs, as this makes crowded rooms look spacious. Shun the standard wooden mirror and go for a rimmed oval mirror for a trendy look.
The Age of Poufs and Ottomans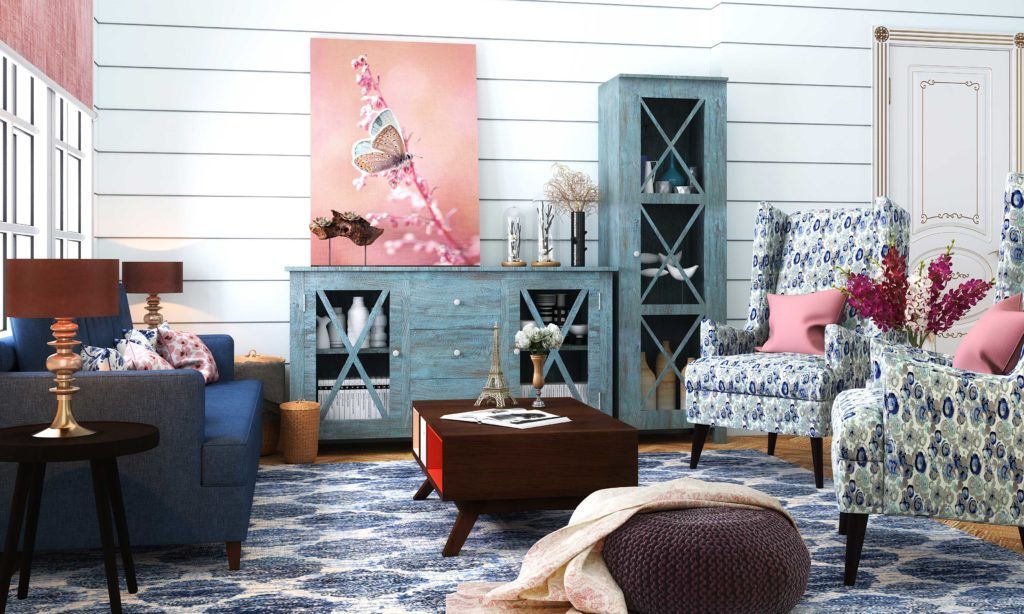 The age of poufs and ottomans have arrived and they're a perfect fit in any decor style. Ottomans and poufs come in different trends and they're always a favorite. Rather than investing on large furniture pieces that can cost you a fortune, bring home poufs and ottomans and place them in the living room. They're intimate, fun and you also have the luxury of using them as a leg rest or coffee table.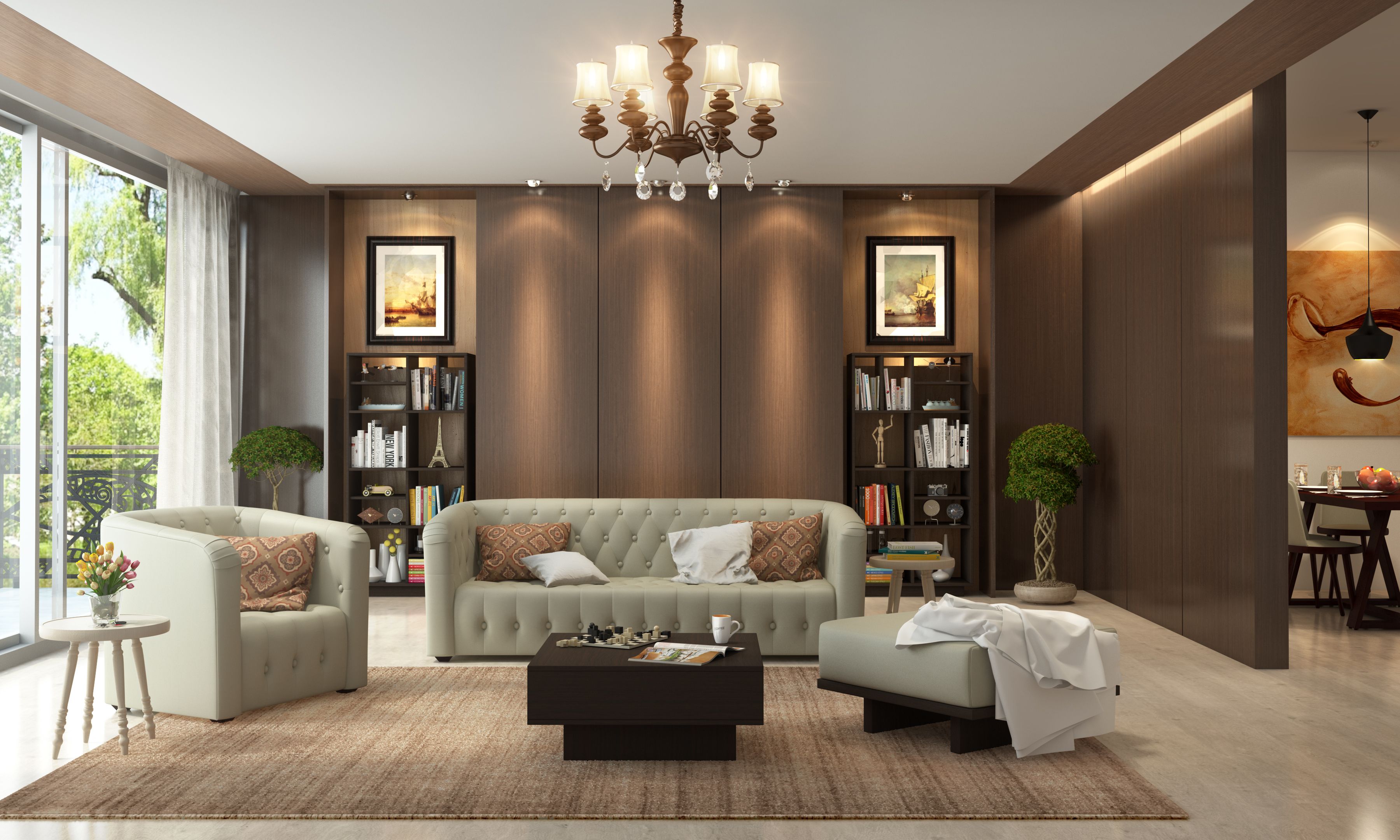 Change is inevitable and along with your life, your home too needs remodeling. We hope the updates help you transform your living room into a stylish and fun environment for you as well as your family and friends.