Did you know, on an average, people spend about 2-3 hours everyday in their kitchen? This is opposed to 30-45 minutes in their bathroom alone! Being the most vital part of the home, it's no wonder people have very specific needs about their dream kitchen. But the thought of getting an exorbitant bill at the end tend to put off people.
Here's the truth: There's always a way to get the kitchen of your dreams on a budget. And here's how you do it.
Modular Kitchen Cost #1: When it comes to kitchen layout, if it isn't broke, don't fix it!
Layouts can make or break an efficient kitchen. If you have a larger space, you can take advantage of it and opt to have an island kitchen. But this will cost more. If you are renovating your kitchen, changing your existing layout to a different one will also cost more. Of course, if the layout is exhausting and disorganised, a change in layout is exactly what you need. For smaller kitchens, L-shaped and parallel layouts are stellar choices for your budget and use.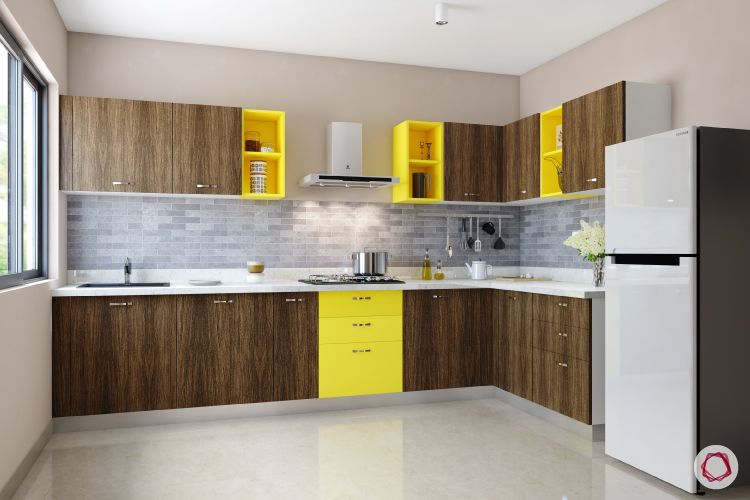 Modular Kitchen Cost #2: Think about materials that work for you
Choosing materials can be a little tricky. You have several choices to pick from, the most common ones being MDF, plywood, MR Ply, BWR Ply and PLPB. "All materials have their pros and cons. You need to think about how you typically use a kitchen and make the decision based on that" recommends our Livspace Kitchen Expert, Gopal Dwivedi.
While PLPB is a cheaper source to build your wardrobes, it isn't strong enough for heavily-utilised Indian kitchens. If light cooking is your preference, you can consider PLPB. People prefer to use the costlier choice BWR ply because of its resistance to water and sturdiness. Some people choose to have budget-friendly MDF for the wall cabinets and have the base units in BWR ply.
Modular Kitchen Cost #3: Pick finishes & colours that suit your style
Your pick of finishes and overall colour scheme can set the ambience of the kitchen. The usual finishes are in laminate, membrane, acrylic and PU. Laminate is the most economical choice out of the lot. It's an enduring finish that is both heat and moisture resistant. If glossy surfaces are your style and you can stretch your budget, acrylic finish is the way to go.
Also, whether it's a neutral palette or a splash of colours, all colours cost the same under a particular finish.

Modular Kitchen Cost #4: Wrap your kitchen with the right countertop
The most economical choice for countertops is the evergreen granite. It's durable, strong and resistant to heat. But if you are looking for something trendy, Corian stone, Caesarstone and quartz are higher end attractive choices for a sleek look.
Modular Kitchen Cost #5: Keep the backsplash simple
If you want the cost of your backsplash to be kept at minimum, stick to plain tiles. The cost will inch higher if you choose to have decorative tiles at a particular location, the most common being between the hob and chimney. It increases further if you deck up your entire kitchen in decorative tiles.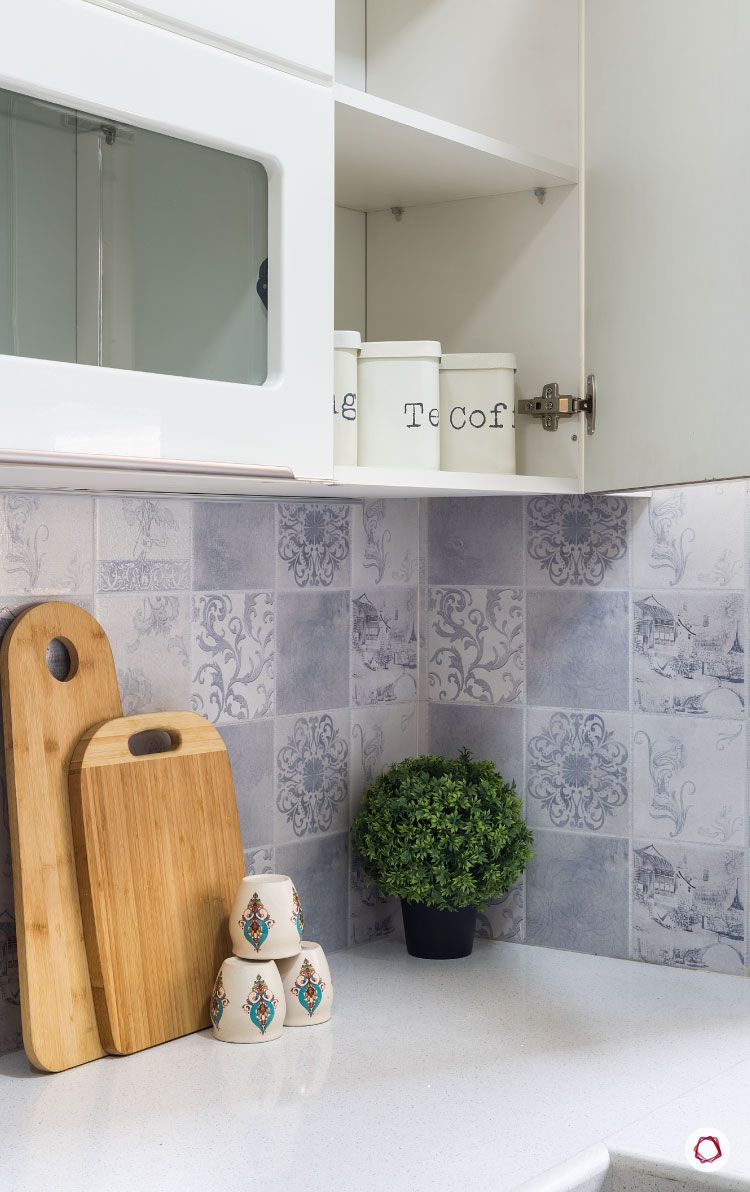 Modular Kitchen Cost #6: Don't fear add-ons
Want to add a tall unit in your kitchen but worried if it will shoot up your bill? Just like other add-ons for your kitchen, there's always way around it! In the case of a tall unit, the most economical choice would be to have one that simply opens up to inbuilt shelves rather than have drawers attached to them. Or you could pick a semi tall unit.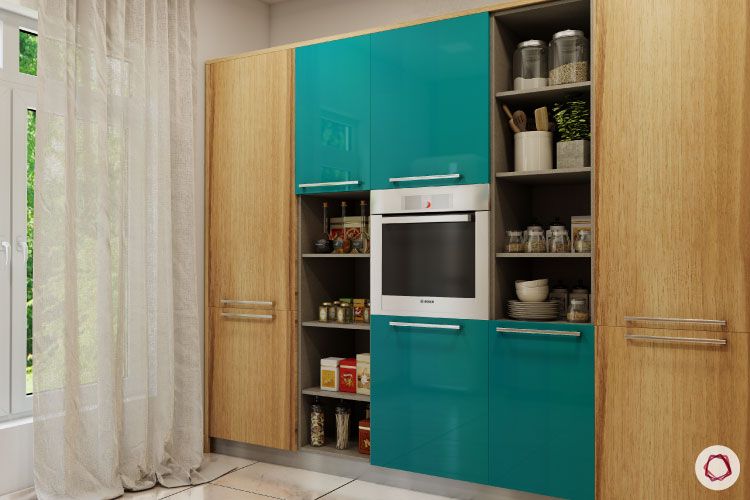 Remember!
Have a Budget: It always helps to have a budget, this way you try to stick to the plan and you don't overspend.
Prioritise: It's easy to get carried away when it comes to building your dream kitchen but prioritize all your requirements. This way you can plan better.
Talk to the designer: Above all, sit down with your designer, explain your requirements and your budget. At Livspace, we always figure out a plan that will suit your style and fit your budget.
Read more: What is a Modular Kitchen & How Much Does it Cost?
Kitchen Makeover Inspiration: 14-Year-Old Kitchen Gets An Unrecognisable Makeover.
Send in your comments and suggestions.