Your kitchen deserves the best of functionality and aesthetics. After all, who doesn't love a good-looking kitchen? Picking a colour palette you love is uber important. But there's something else that can make or break the look of your kitchen. It's the finish for your cabinets!
Acrylic, membrane and laminate are the most available choices in the market. But most Indian homes particularly love membrane and laminate. And how do you choose between membrane and laminate? Here's the lowdown on cost, installation, durability and the works!
Membrane vs Laminate #1: What is more costly?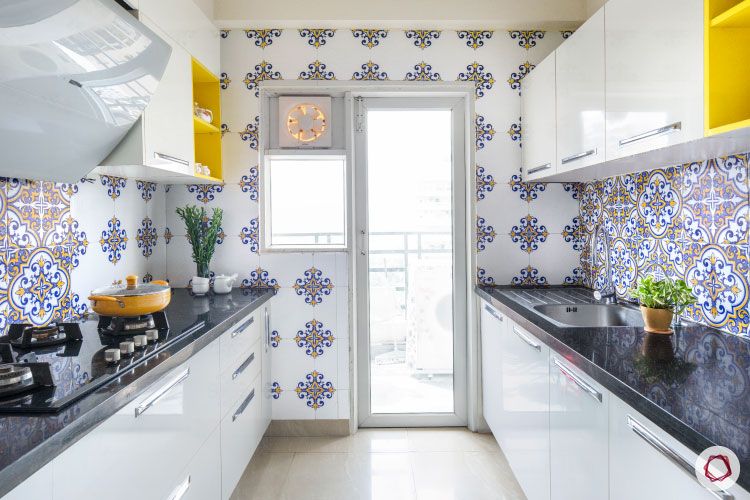 Membrane is essentially made out of synthetic rolls or PVC. These are glued over exterior grade MDF boards and are available in several textures that include glossy, matte and even wooden. Laminates are essentially made of flat paper glued together to give a fresh look to your cabinet. PVC or Polyvinyl Chloride is slightly more expensive than regular laminate sheets as per industry standards.
Membrane vs Laminate #2: Which is easier to install in your kitchen?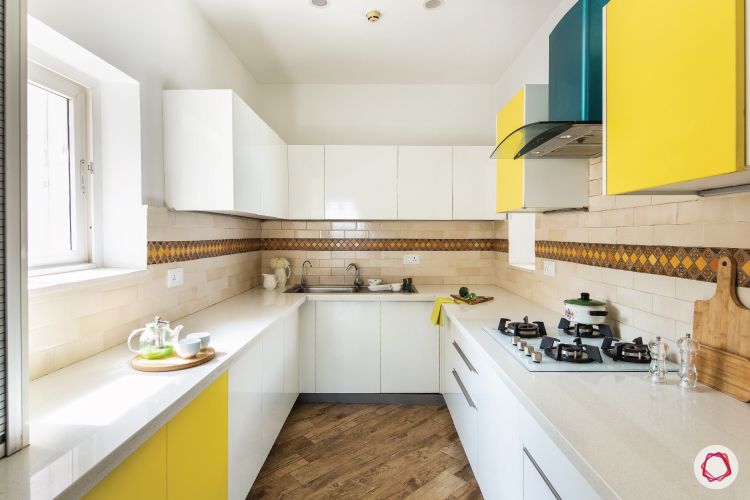 The cost and effort of installing laminate is very low as compared to that of membrane. This is due to the fact that membrane is made of foil. Hence, the process of laying it down requires a lot more effort. That's why several people choose laminate over membrane when sticking to a tight budget.
Membrane vs Laminate #3: How about cleaning?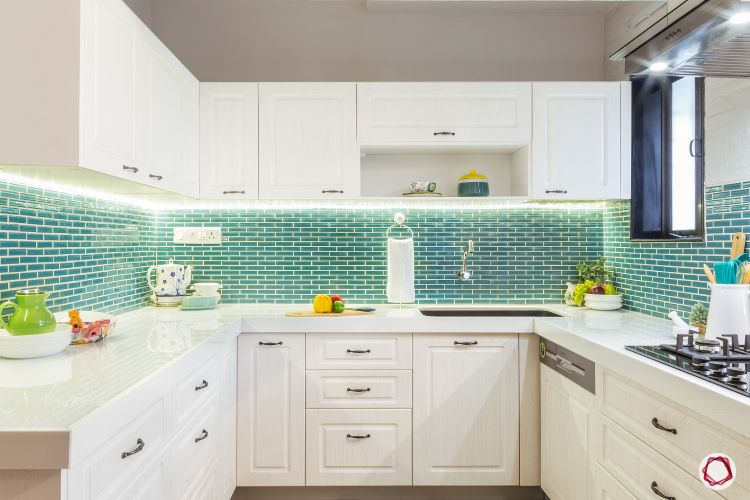 While both options are rather easy to clean, membrane can be maintained easily with a mild detergent or soft mildly wet cloth. On the other hand, laminate requires a little more effort based on its usage.
You can't use hard scrubs to clean membrane cabinets though, as it might cause scratches. , you don't have to worry about these issues while using laminate since it has a high tolerance for wear and tear.
Membrane vs Laminate #4: Which one has a wider variety?
From colours to patterns, laminates have everything you are looking for. On the other hand, membrane gives more of an earthy and natural look to your space. If you are going for a more vibrant look, laminate will hands down win this round. If, on the flip side, you are looking for a more understated, sophisticated look, membrane finish is your friend.
Membrane vs Laminate #5: What about durability?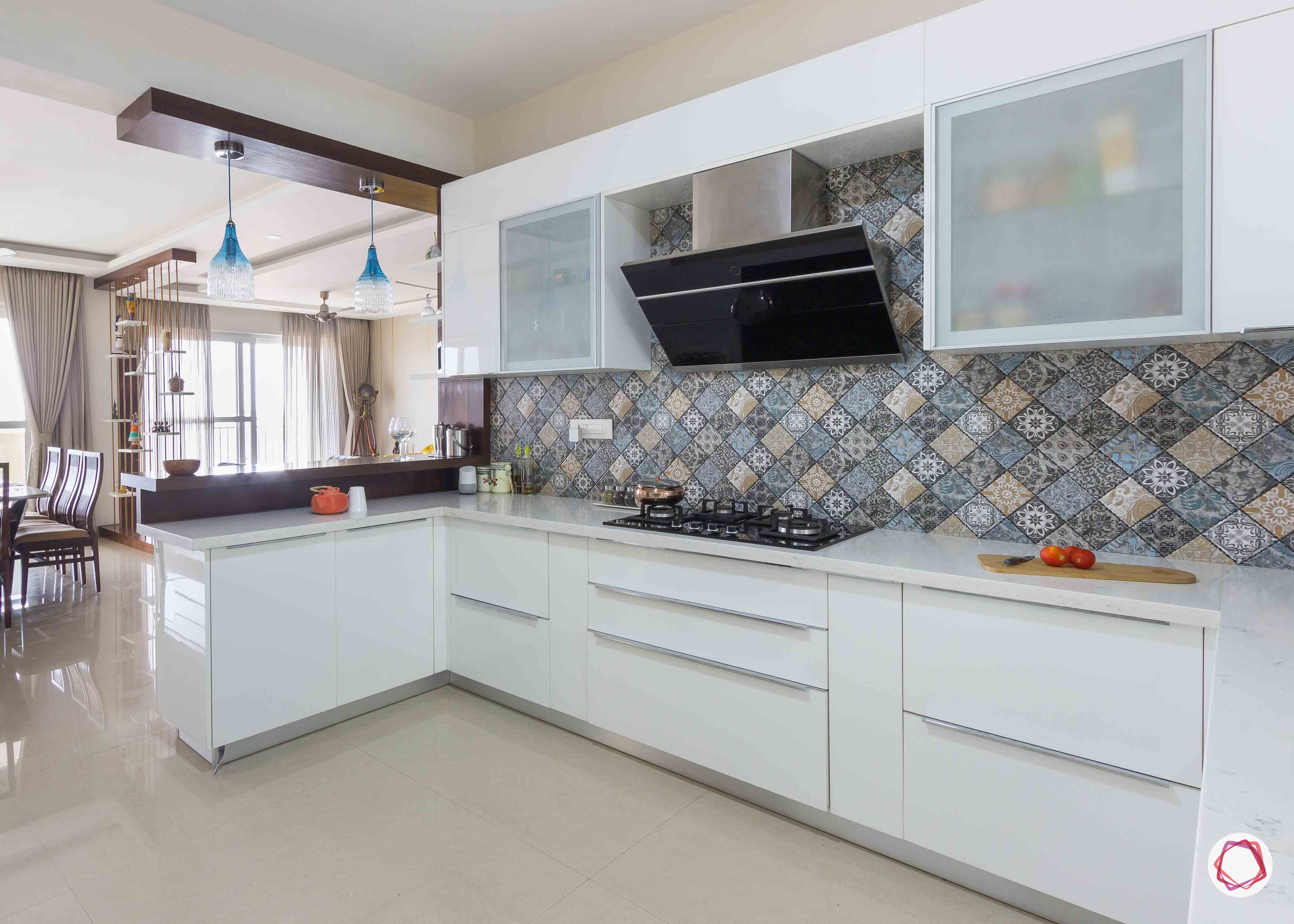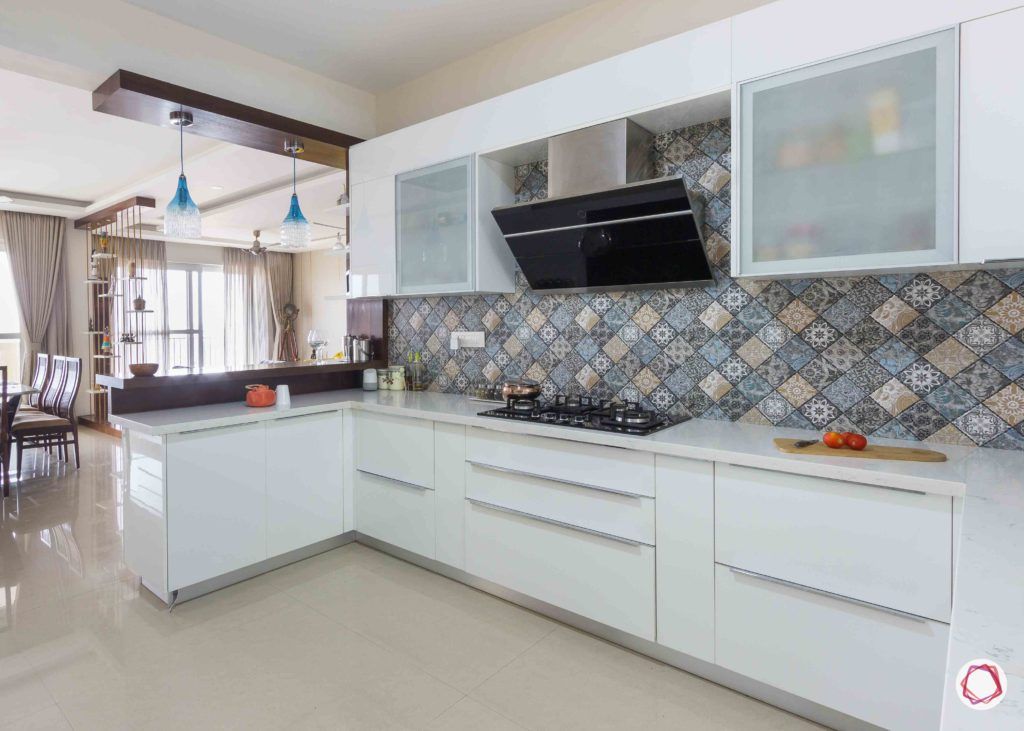 When it comes to durability, membrane finishes win as it is made of foil and is more adaptable to wear and tear. Laminate, on the other hand, is more susceptible to getting damaged. Over time, the papers used for the laminate finish start to absorb moisture that destroys the texture.Since membrane is crafted when wrapping over MDF boards, these stay in place and don't absorb water.
Things You Also Need to Know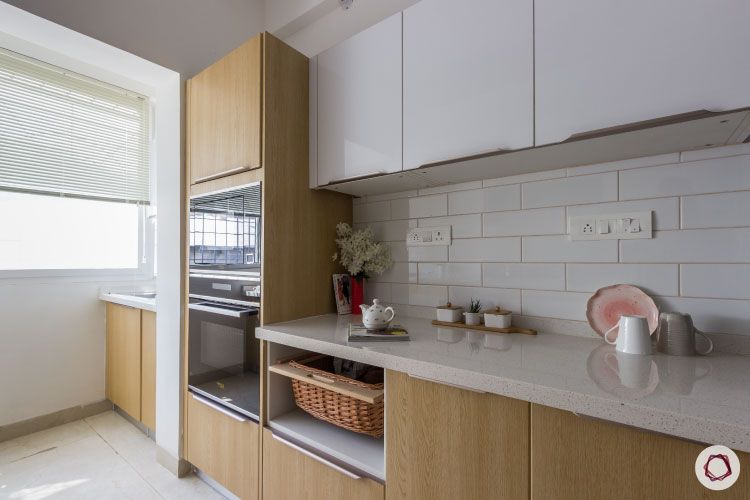 Membrane is cost effective: While membrane is slightly more expensive, it has a greater shelf life, less maintenance and much more durable in well-used kitchens than laminate.
You can always play mix and match: Another option that you may consider while designing your kitchen is to mix both laminate and membrane. Where certain parts of the kitchen that will be subject to more wear and tear, such as the kitchen counter, can be finished with membrane. While the more aesthetic parts, such as cupboards and shelves, can be finished with laminate (or acrylic if you wish) to give it a more vibrant look.
To round off, there is no clear winner while trying to choose sides between membrane vs laminate. As previously mentioned, membrane finish if maintained will stand the test of time, but rather lacks in range. Laminate finish on the other hand will last less, but is easier to install, clean, replace and best of all, comes in a wide range.
If you liked reading this, take a look at Acrylic or Laminate: What's the Best Finish for Kitchen Cabinets? You could also read our other kitchen articles that might help you.
Send in your comments and suggestions.