Don't we all love "finesse" when it comes to home interiors? You can add finesse to your interiors easily with a membrane finish. For starters, membrane is highly mouldable. So, in comparison to acrylic or laminate, it can be fused to a surface that isn't smooth. With a membrane finish, then you can make furniture that has rounded edges. For the same reason, it makes for an ideal choice for child-friendly interiors as well. Impressed, aren't you? Read on to find out the many advantages of using this finish.
What is a Membrane Finish?
Membrane is essentially Polyvinyl Chloride (PVC) foil. This PVC foil is wrapped around either MDF or HDF-HMR under a high vacuum pressure to produce a membrane finish panel. You can get this finish in a lot of options, from matte to glossy. Since the foil wraps around the edge, there is no need for an edge band. In fact, at Livspace, we use the Aquabloc technology to ensure your modular cabinets stand the test of time (and moisture-resistance).
It also makes the finished product moisture resistant and easy-to-maintain. If that reads like a lot of jargon, watch the video to understand why membrane finish is superior to the rest. You're sure to find out the advantages of membrane shutters, membrane cabinets and more.
Membrane vs Laminate: How is Membrane Different?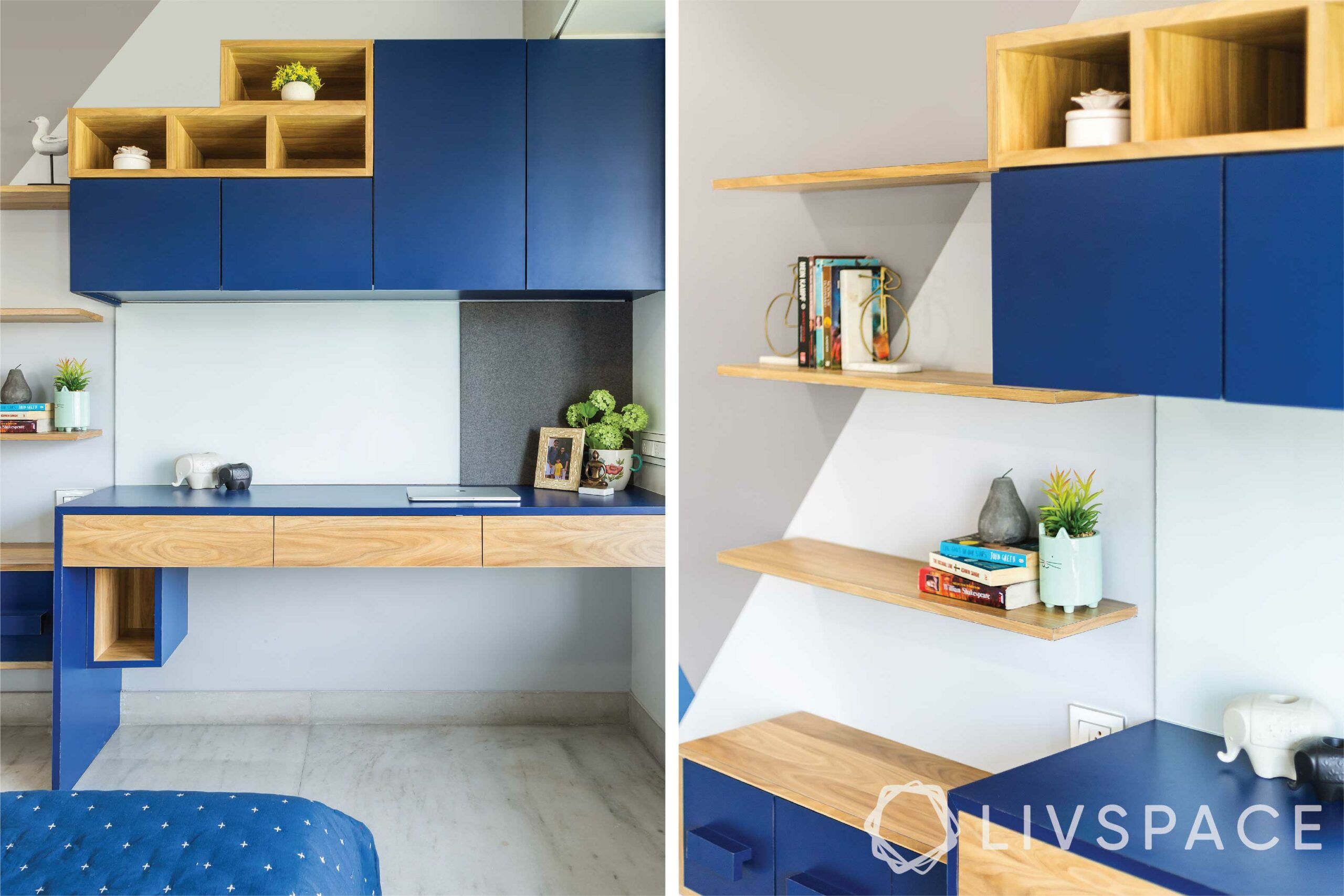 All this talk about membrane vs laminate, or membrane finish vs laminate must be confusing. Here's an easy comparison between the two. As stated earlier, laminate finish is made with sheets glued to the core material. However, the membrane finish is PVC foil. So, when it comes to membrane finish vs laminate, membrane makes for a smoother finish. This increases its , versatility and moisture resistance.
Also Read: 7 Best Kitchen and Wardrobe Finishes That Will Enhance the Look of Your Home Interiors
Membrane vs PU finish: What's Better?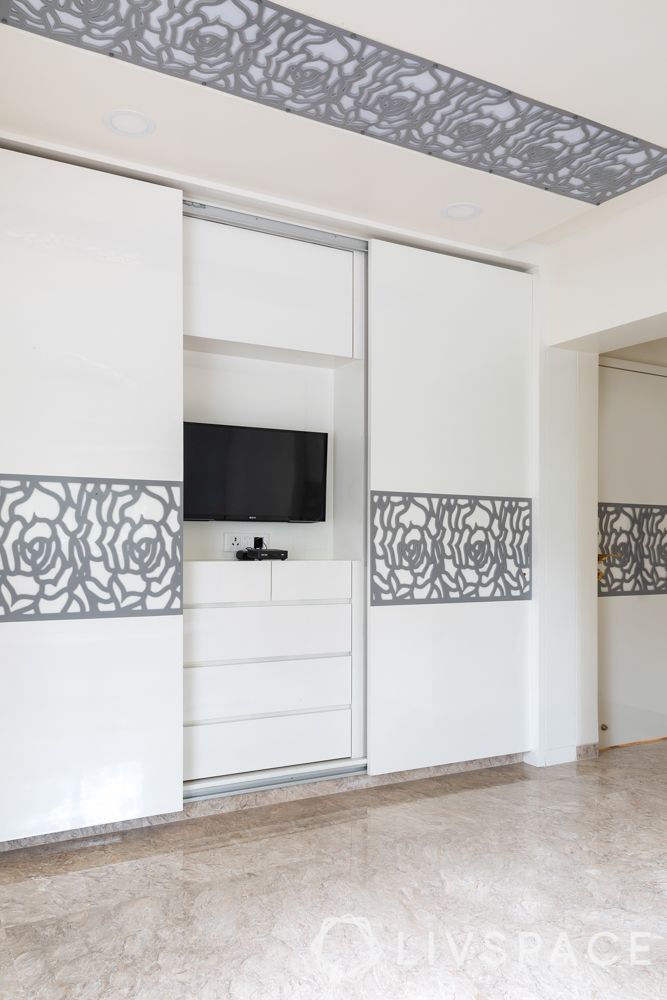 PU paint stands for Polyurethane paint. It is a highly durable acrylic paint that is easy to apply. It is resistant to heat, chemicals and water, making it perfect for kitchens, too. Moreover, it is scratch-resistant, making it long-lasting. However, if you are on a budget, PU paint may not be a feasible choice. Thus, while considering PU or membrane, choose membrane for a durable and economical option.
What's PU Finish? Why Is It As Good as Membrane Finish?
PU stands apart from all other finishes as it is paint. So, obviously, it is painted onto the core material. Being a polymer, it's an engineered material that can be hard, strong, stretchable, resistant to heat, moisture and abrasions.
What makes PU paint so awesome is it can be spray-painted onto the core material – and it'll evenly coat the core material, even if the core material has grooves.
Plus, PU paint has a great look when it's done! At Livspace, we use superior-grade paints from Italy (they're the best in PU paint). Learn more in the video above.
Pros of Membrane Finish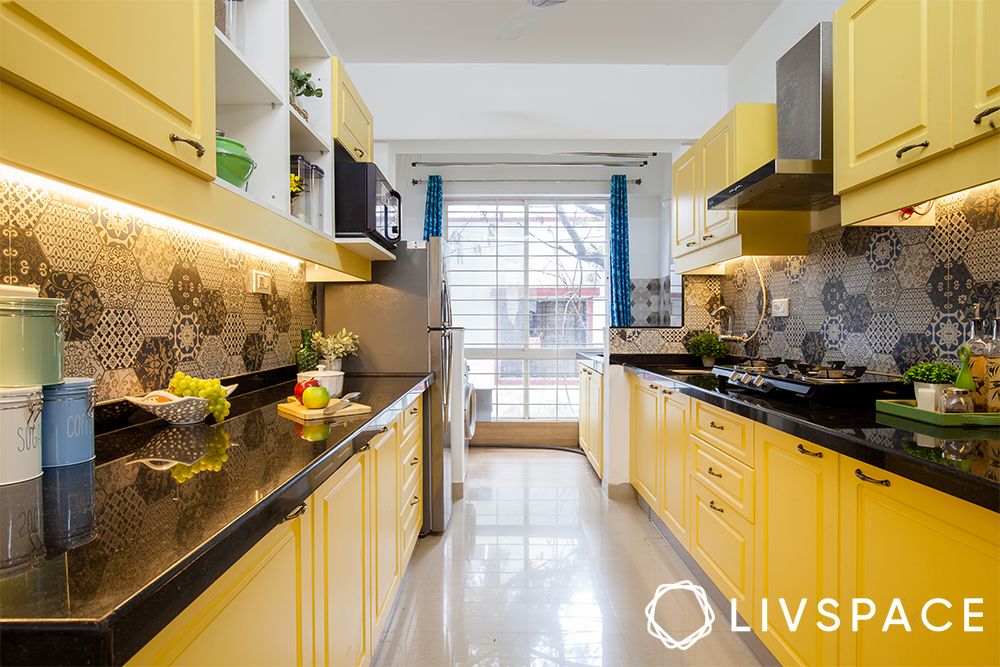 Now that we have looked at the comparison of membrane vs. laminate and PU, it is time to take a quick look at its benefits:
Moisture resistant, thus ideal for kitchens
Durable and more shelf life as compared to laminates
Highly mouldable and thus, an easy choice for child-friendly interiors
Easy to maintain, thus better for versatile usage
Why Is Membrane a Go-To Option for Homeowners?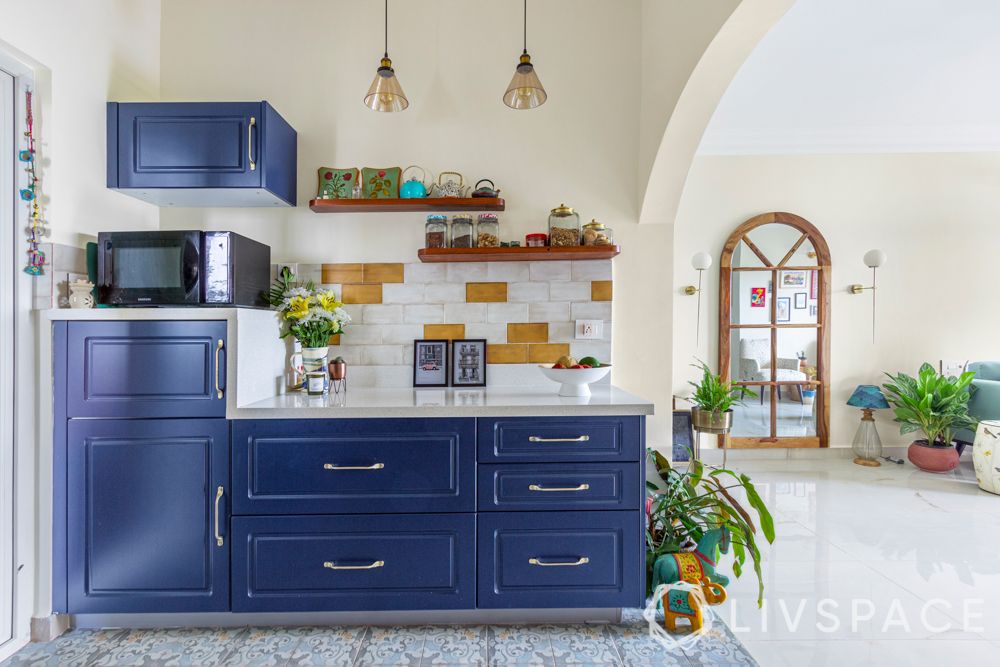 Membrane is durable, moisture resistant and mouldable—talk about master of all trades! It has a rich look and can sit well in contemporary or traditional homes. We'll also let you in on a secret: If you are looking for a realistic wood-like finish, pick a membrane. Guests won't be able to tell the difference between a wood and membrane. You see? That's why we and our homeowners shake hands over this finish.
At Livspace, we hand-pick our membrane finish based on customer surveys and international trends. So, you've got a chance to give your membrane shutters, kitchens and wardrobes an elegant look at par with global standards. Wondering how our customers feel about working with Livspace? You can check out the Livspace reviews here!
How Can Livspace Help You?
We hope you found our ideas useful! If you want beautiful interiors for your home, then look no further. Book an online consultation with Livspace today. Have any thoughts or suggestions you'd like to share with us? We'd love to hear you out. Write to us at editor@livspace.com.