Modern homes are more often that not, space crunched, and any extra storage space is more than welcome. We have all encountered that feeling of stowing away junk under our beds to hide that unsightly clutter, but before you give in to that temptation, give this piece a read! In this article, we will help you to organise the space under your bed and keep things tidy.
Under Bed Storage Idea #1: Open Pull-outs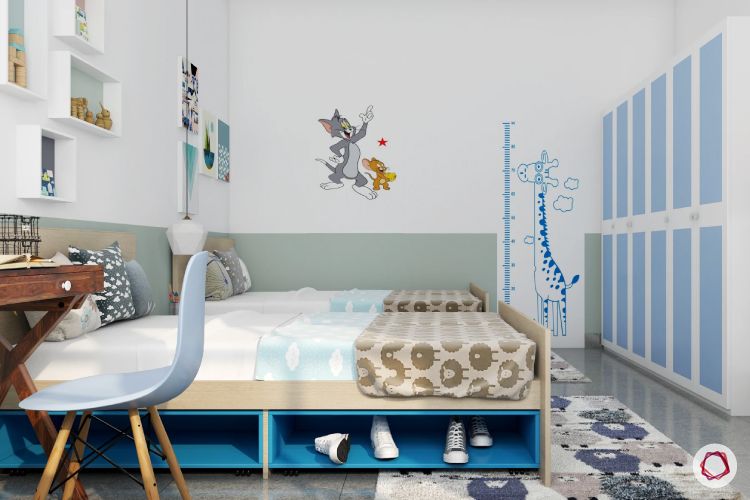 Why buy a shoe rack when you have ample space under the beds? Well, we do not mean that you should come and throw your shoes under the bed and clutter it. A better way to do this, is to get some open pull-outs mounted on wheels, installed under the bed. Your very own shoe storage will be ready in no time with efficient space utilisation!
Under Bed Storage Idea #2: Easy Pull-out Drawers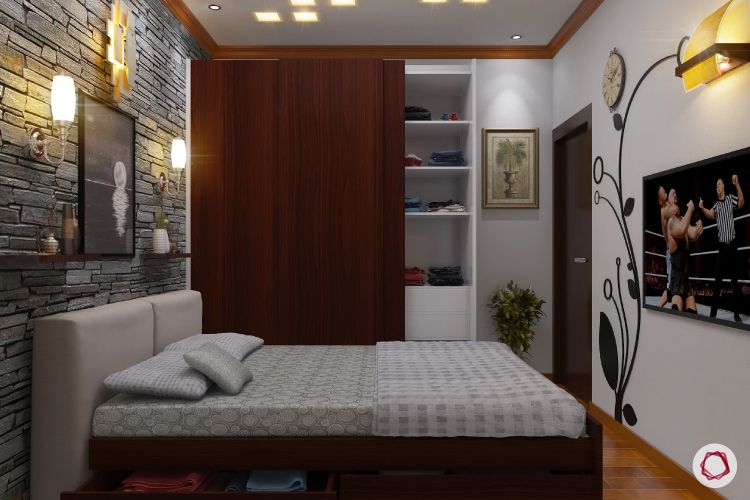 While open pull-outs are the best options for your shoes and other stuff that does not need to be stowed away, closed drawers work for bed linen and the like. Use drawers under your bed to store extra linen and upholstery. You will be surprised at the amount of stuff you can put away in these places.
Under Bed Storage Idea #3: Wicker Baskets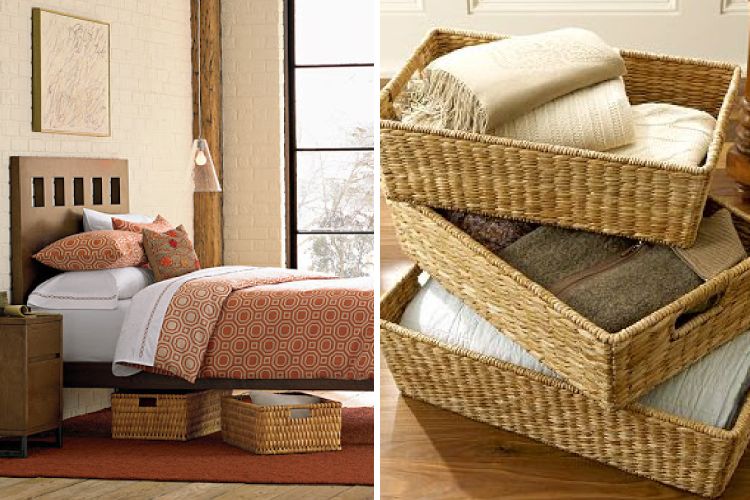 So, we know you might not need under bed storage just for heavy stuff like shoes and linen. There can be so many nitty gritties that do not find an appropriate place in your home. This is where wicker baskets come in! You can use a variety of shapes and sizes of these baskets according to the stuff that needs to go in. Just make sure you cover them up to save them from dust and grime.
Under Bed Storage Idea #4: A Perfect Combination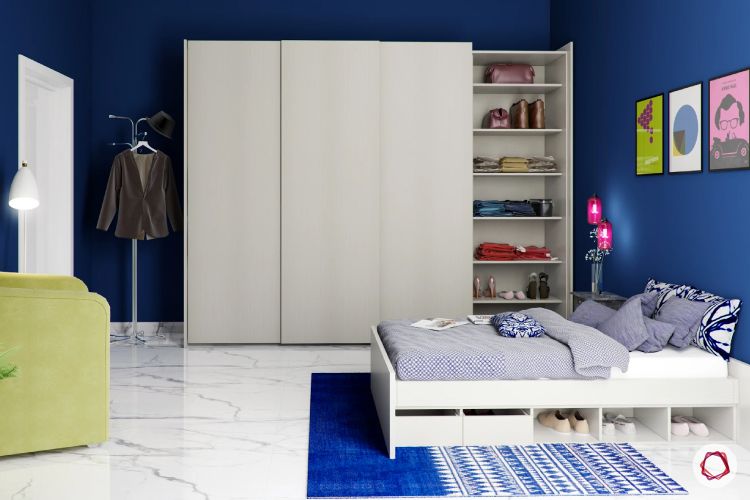 If you have kids around, who just can't seem to keep things tidy, you might want to consider giving them under bed storage in their rooms. For this purpose, a combination of open and closed pull-outs work best! They can store shoes in the open shelves and keep their toys in the closed drawers. Practical and nifty!
Under Bed Storage Idea #5: Go All Out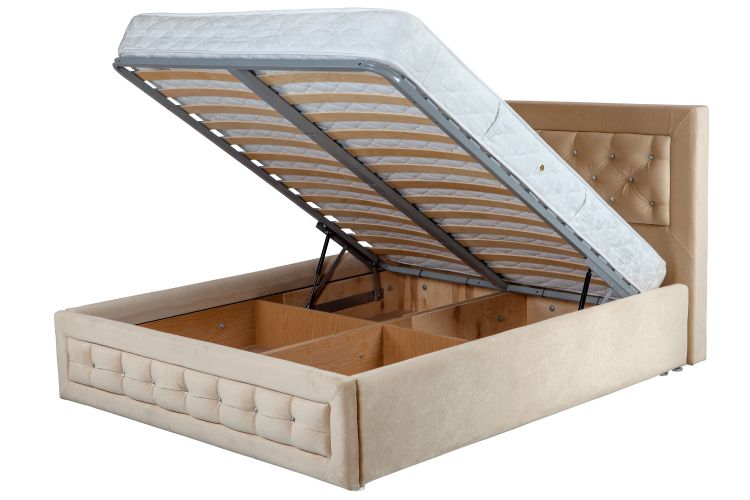 If you are building or redoing your home from scratch, then we strongly recommend that you invest in a bed with hydraulic storage. This intelligent piece of furniture will allow you to store your stuff inside the bed and nothing will be seen on the outside. Talk about hiding clutter like a pro!
So, the next time you do not know where to store any of your stuff, please keep these pointers in mind. You will thank us later when you see how efficiently you can use under bed space. Let us know in comments what you think about these ideas. You can also check out storage ideas for your kids' room here.