Do you wish that you had better storage options apart from the boring cabinets and shelves? Here are some concealed options for those with a lot of clutter, some multi-purpose options when space is a constraint, as well as some offbeat cabinets you can choose from! It's the small things that will make your interiors stand out. Take a look:
Storage Idea #1: Under the bed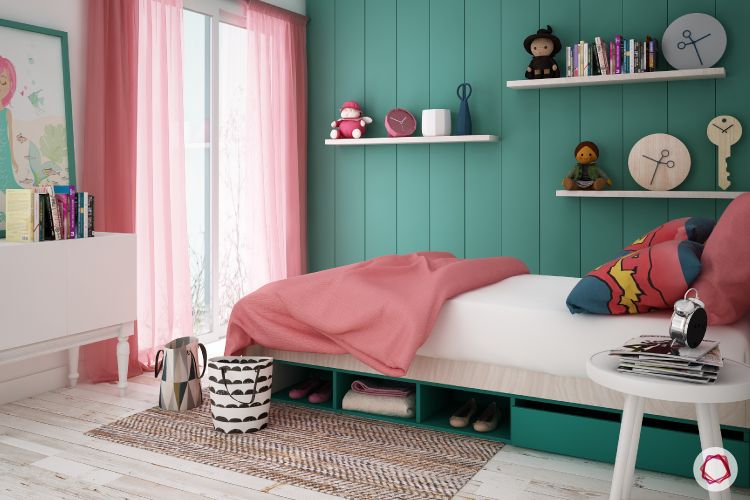 Storage under the bed – both open and closed units is a great way to squeeze in some extra space. If you're using it in your kids' rooms, you can store their toys in it. You can have a combination of open and closed storage under the beds in any of the rooms at home. They come handy when you have to stash stuff in a hurry when guests arrive!
Storage Idea #2: Seating with Storage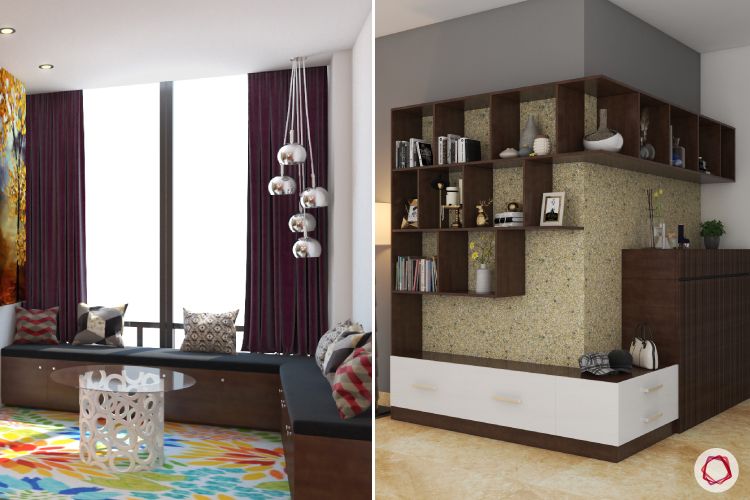 Is space maximisation on your mind? Well, then we definitely suggest these seating nooks that can be created to store stuff and be used as seating. Seats with storage is a great idea for corners and foyers. You can put a cushion on it and store things in cabinets underneath.
Storage Idea #3: Multi-functional TV Unit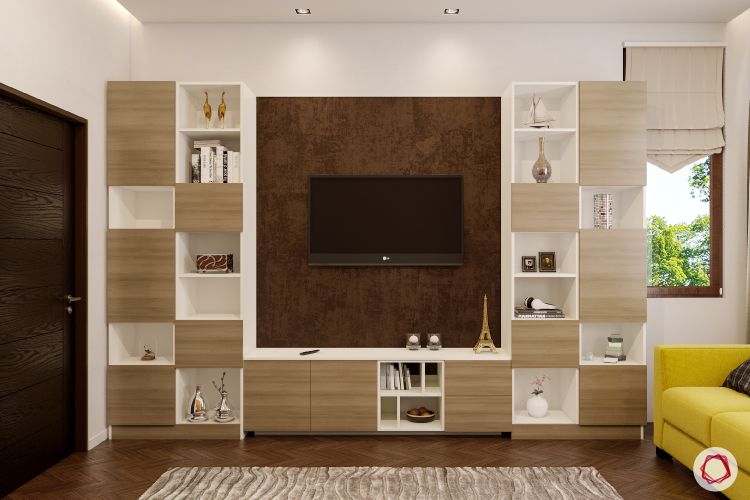 The humble TV unit has come a long way from being just a table or a console that can house your set-top box. The modern day TV units are much more than that. You can practically have a lot of storage disguised as a TV unit. With ample space for cabinets and drawers, these are perfect to store books and other things. Speak to our designers on what innovative design works for your home!
Storage Idea #4: Multipurpose Installations
A bookshelf has become an indispensable piece of furniture in modern homes. With a lot of people having a collection of books and collectibles, a bookshelf is a great thing to have at home. And when you can make it work as a divider as well, then you have the cherry on the cake!
Storage Idea #5: Utilising Wall Space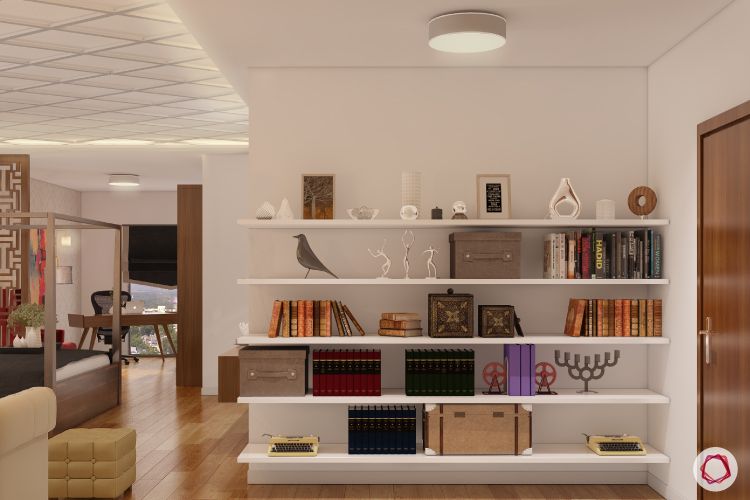 Turn an entire unused wall into storage, by building wall-mounted shelves all over it. This is such a great idea for people who do not want to waste an inch of space at home. You can convert a wall into storage and decorate it with artefacts and pretty things to make a statement.
Storage Idea #6: Repurposed Furniture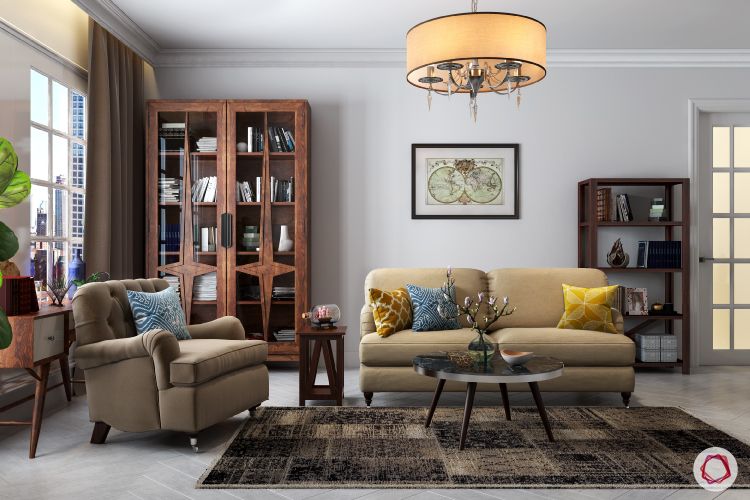 This DIY option is amazing if you are creative and can give your place a personal touch. Convert or repurpose an old piece of furniture into a statement storage unit. For instance, take an old crockery unit and place it in your living room and use it to store artefacts and books. Such a refreshing change!
Storage Idea #7: Concealed Bar Units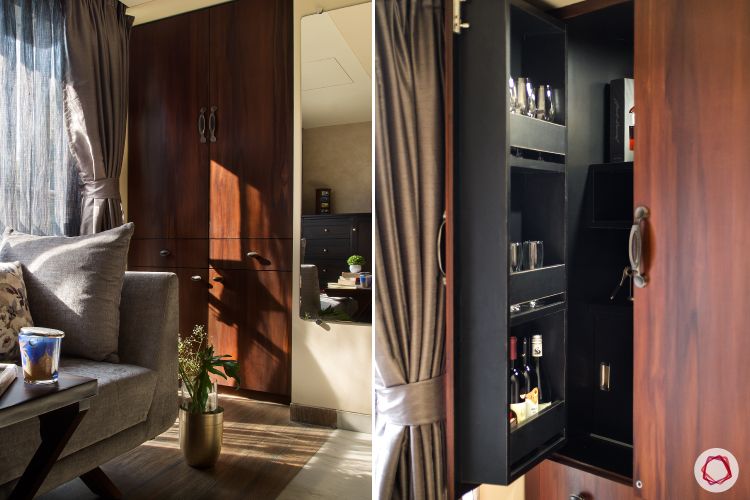 We know you love putting those exclusive bottles of alcohol on display, but think about it again. A concealed bar unit that turns into a regular cupboard when closed can be such a cool idea for your home. No one knows what lies underneath! We love this idea.
Storage Idea #8: No Space Wasted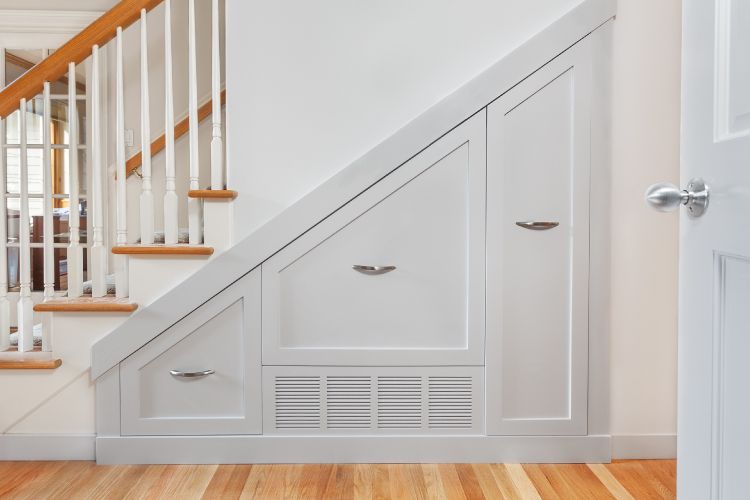 Do you own a duplex where you have free space under the stairs? Well, we have a superb idea for you, in that case. Do not waste that space underneath, and consider building a cabinet down there. You can utilise it to store stuff that does not require a lot of care. This is a brilliant way of utilising dead space.
Storage Idea #8: More Concealed Storage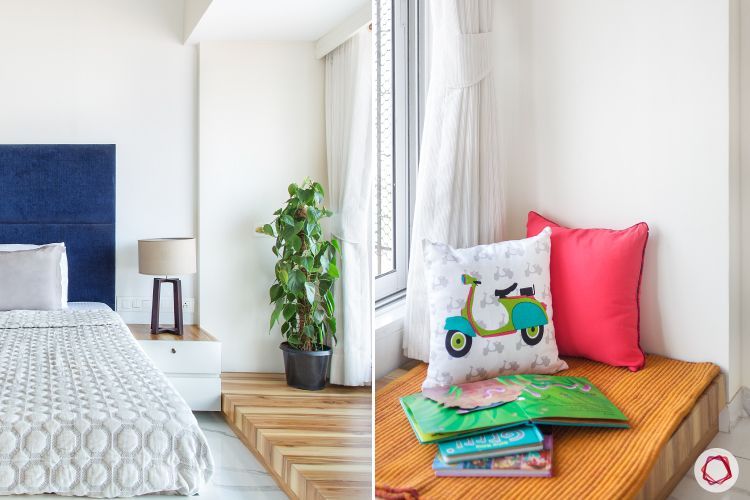 Look closely at the wooden flooring. Did you know you know that you can lift it up and store stuff like toys and more in it? Just make sure it is at least two feet deep, so that it's easy to accommodate things. This is concealed storage taken to another level! More optimum storage options at this Livspace home.
These are just some ways in which you can store all your stuff and still make it look stylish. We recommend you try some of these at home, if you do not like doing the regular!
Leave your comments and suggestions.