The beauty of modular units is that they come in standard sizes. So, there are innumerable possibilities to mix-n-match different unit sizes. Whether you want one shelf and rest of the units as cabinets or the other way around, anything is possible! Here are some ideas to look out for when you want to add storage options to your home:
Modular Cabinet Idea #1: Extended storage that fits anywhere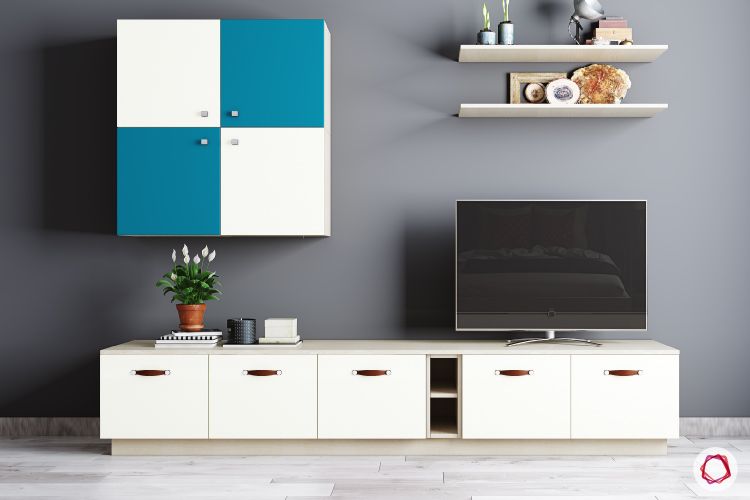 You can also get a functional TV unit with slots for the remote controls and ample space for other knick-knacks like the setup box. Not just this, a wall unit with an eye-catchy colour combination can also ease your storage needs and free up floor space.
Modular Cabinet Idea #2: For the foyer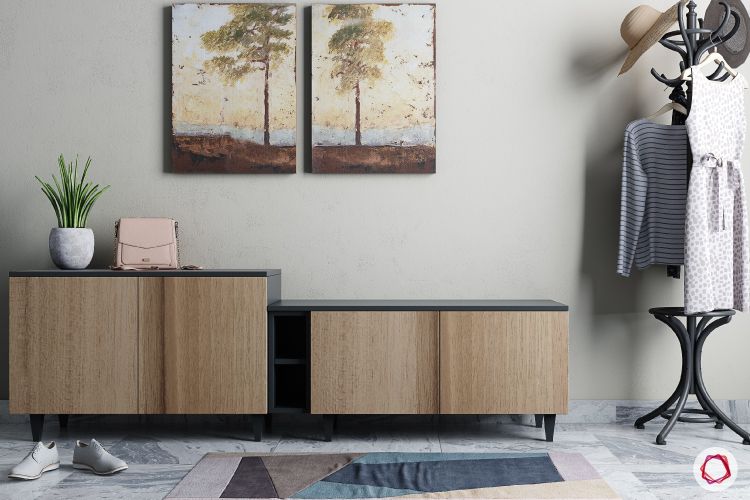 Even a shoe rack can be beautifully customised to match your preferences. Combining units of differing heights can doubles up as a handy seating spot.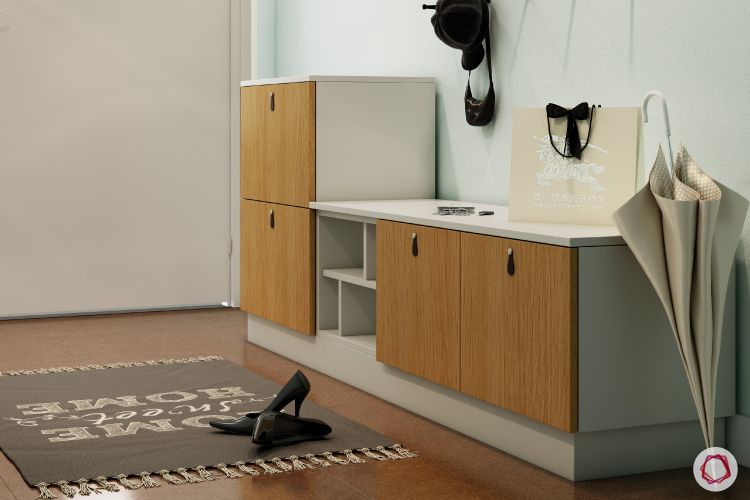 While a closed shoe rack helps keep the space tidy, having an open cabinet is handy when you're always on the move. Store footwear in the open slots so they're reachable when you're too tired to open the shutters or have to rush off somewhere.
Modular Cabinet Idea #3: Versatile console units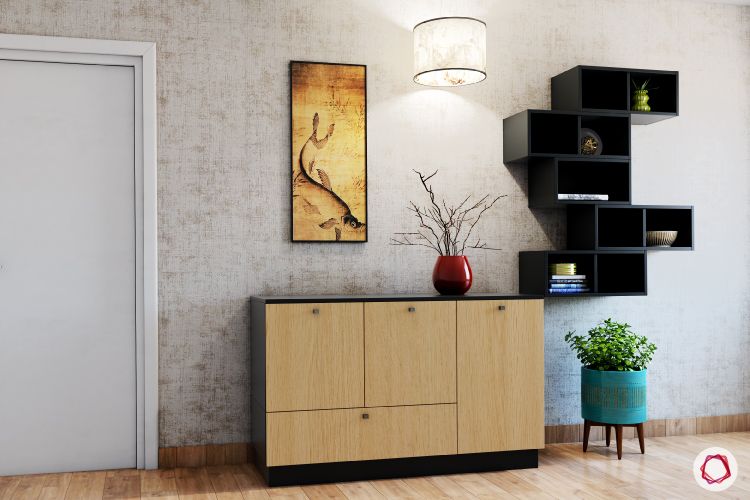 As opposed to buying a chest of drawers, this console unit can be made according to your needs and colour palette. It can be wall-mounted or floor-mounted, and can take up any free wall space you may have. Are you eyeing the open wall-mounted unit next to the console? That is also a design possibility, given modular options.
Modular Cabinet Idea #4: For books and knick-knacks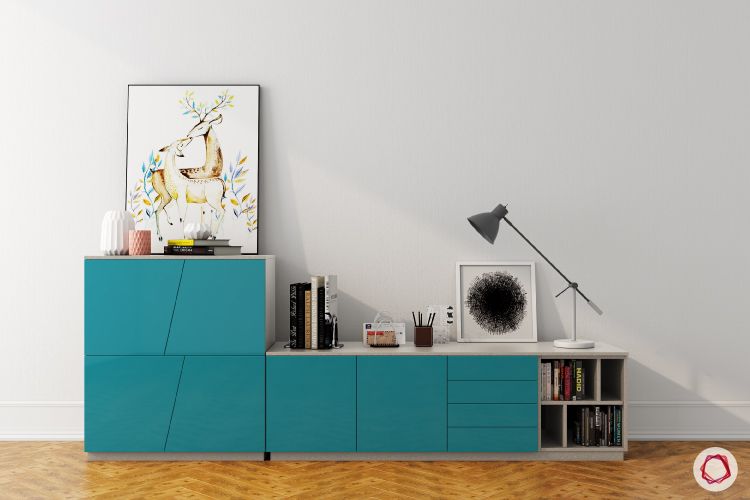 From matte to glossy, you can have your pick about the finish of the modular storage. No matter what your design preference – bright or muted hues – you can choose what fits your home interiors. The best part about this option is customisation.
Modular Storage Idea #5: Best of both worlds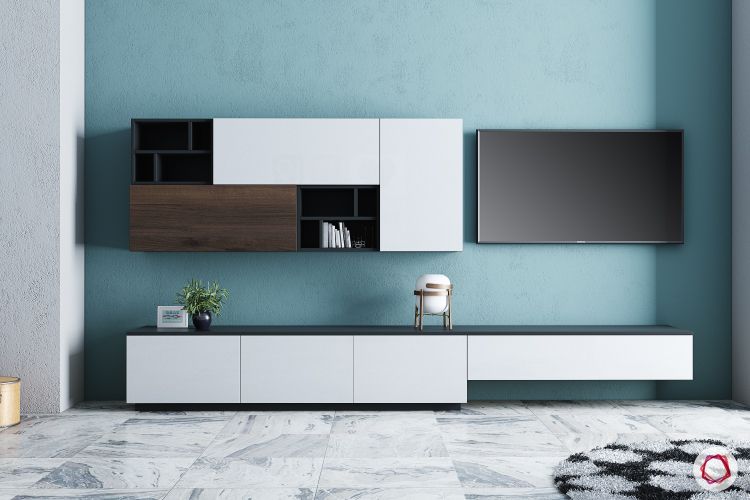 Here is another classic combination of wall-mounted and floor-mounted units. Here, the space is used optimally to fit in as much storage as possible, without disrupting flow of design.
Modular Cabinet Idea #6: Display + Storage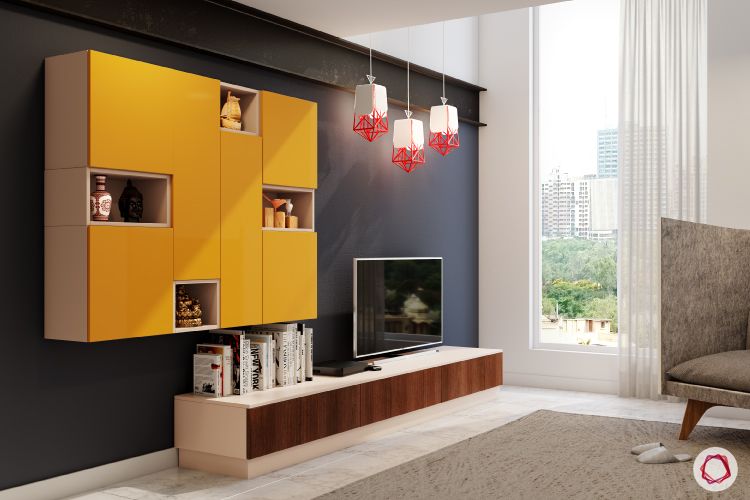 A pop of colour can infuse a striking look to any room. This unit doubles as a display unit. For us Indians, having a showcase was a must in our traditional homes. However, the glass shutters used in the home gave away the clutter within. Consider this as a modern alternative which gives you the option to showcase what you want to and hide the rest.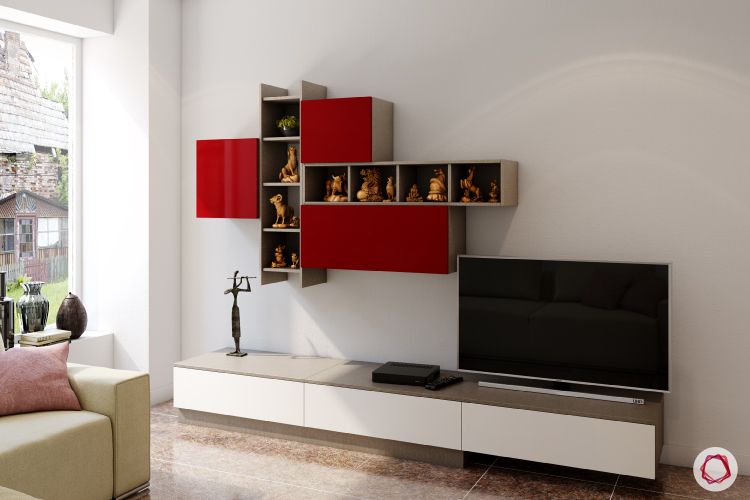 This stunning design helps you showcase your trophies and trinkets. The unique combination of modular units make it eye-catchy despite its asymmetry.
Modular Cabinet Idea #7: Simplicity makes a statement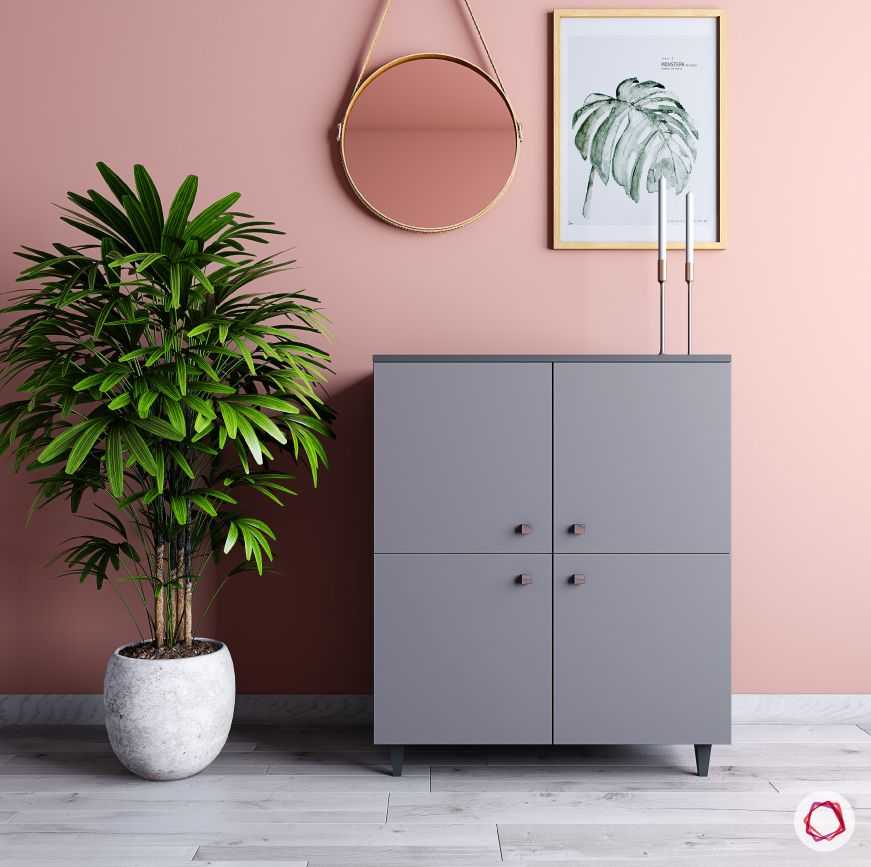 This simple storage unit is an elegant addition and offers a beautiful contrast to the pink wall. The matte look compliments the ambience perfectly. Work with your designer to see what colour and shape works best for an unused corner of your home.
Modular Cabinet Idea #8: One size fits all!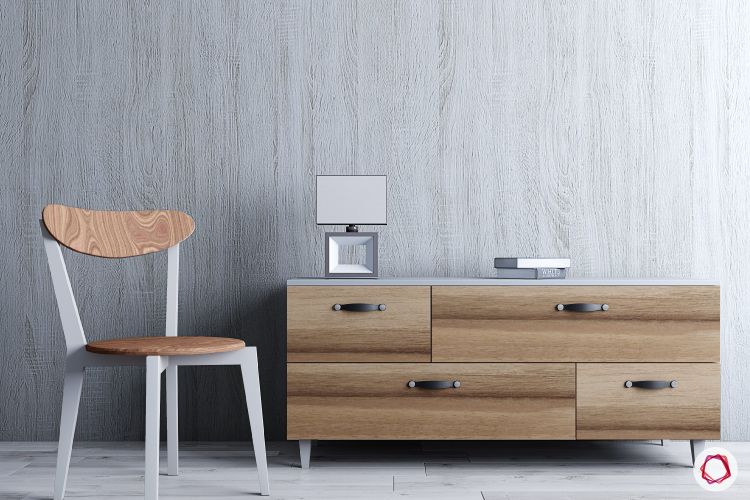 For those who love wooden finishes, here is a stunning modular storage unit. It's not just the look, the storage options vary to hold all your trinkets and essentials of varying sizes.
Storage forms a major part in making your home presentable by clearing clutter. Choose your options smartly. Check out our collection of offbeat storage ideas that will also save space.
Tour this home with maximum storage: