Whether it's a potboiler carelessly bought and devoured in the airport lounge or a carefully preserved classic handed down across generations, every book holds a special place in the heart of the true bookworm. While we've all moved on to ebooks and Kindle, nothing can compare to the experience of physically holding a much-loved paperback, running your hands across the cover and turning faintly yellowed pages.
Choosing a bookshelf to house your collection needs as much attention and thought as picking out a new book. You need to choose a piece that is sized for your space and suits your requirements – open shelves are perfect for browsing, whereas drawers might be ideal if you want to stack and store smaller volumes. Moreover, the bookshelf also needs to fit in with the rest of your decor.
We've put together five stylish, must-have bookshelves that cater to a variety of tastes. From the compulsive non-fiction hoarder to the Steampunk comic addict, there's something here for everyone.
1. Espeneli Bookshelf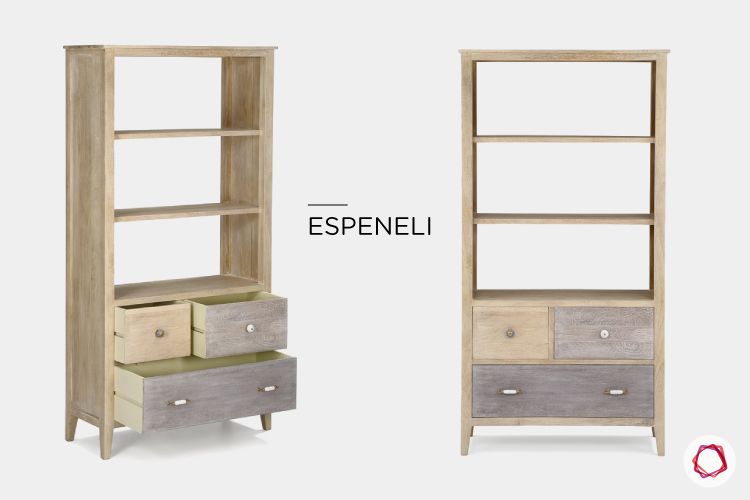 Perfect for: Classically styled spaces
Styled with an authentic hand-distressed finish for vintage appeal, the Espeneli deserves the place of pride in your home library. Three deep drawers, accessed by sleek handles provide space for stacking back-issues of your favourite magazines, diaries, and sketchbooks. The open back shelves also mean that the Espeneli can function as a room divider, allowing both sides to access books.
2. Bailey Bookcase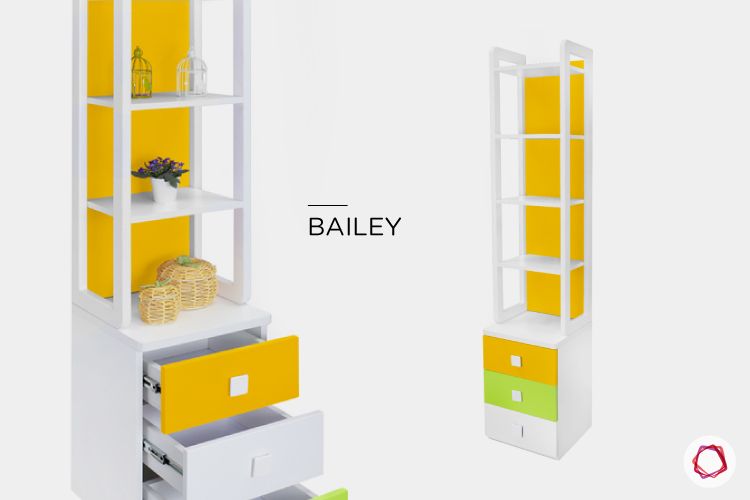 Perfect for: Contemporary themed spaces, kids rooms
Bookshelves don't have to be boring. Sporting a peppy combination of mustard and lime green finishes, the Bailey bookcase is the perfect way to add some zing to your home library. Multiple drawers and shelves let you store everything from your favourite non-fiction books to journals and stationery.
3. Anvaya Cabinet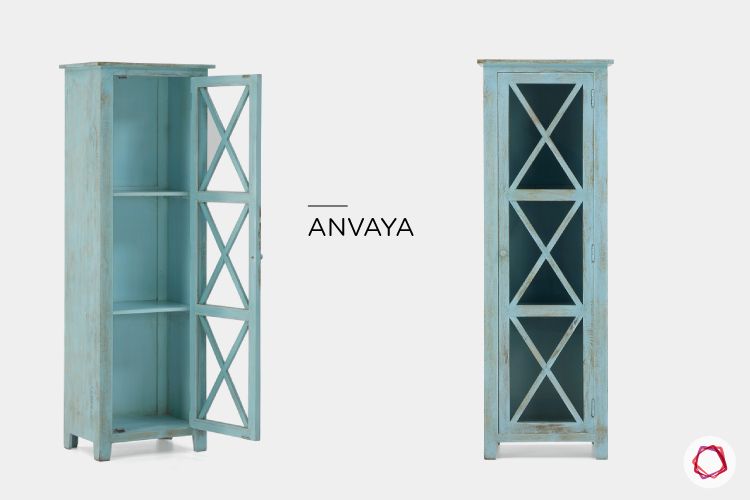 Perfect for: Traditional and eclectic spaces
Looking for something with more traditional allure? Carrying a hint of old world charm with its lattice front door and beautiful sandblasted finish, the Anvaya cabinet is the perfect piece to house those exquisite hardbound tomes that form the highlight of any serious booklover's collection. The tall, slender form allows it to fit into the tightest of corners, without compromising on storage.
4. Marco Display Unit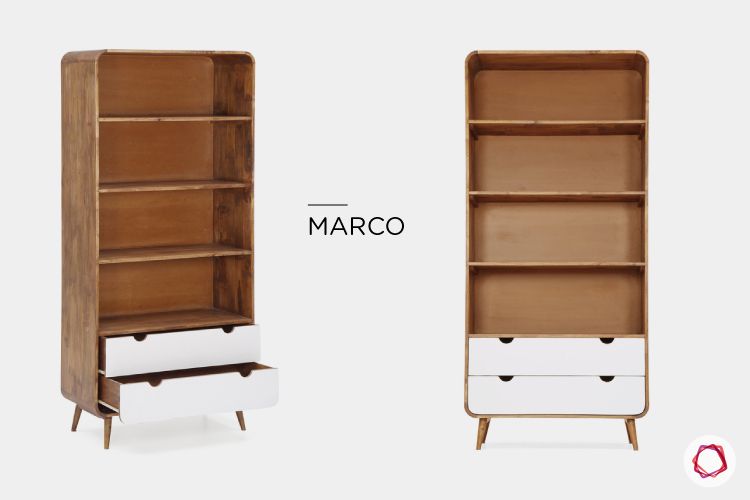 Perfect for: Modern and retro themed spaces
Bring home a dose of Mid-century style with this sleek two-toned bookcase. Thanks to its versatile open shelving and integrated drawers, the Marco can also double as a storage and display unit for other collectibles like your action figures, board games, and more.
5. Spatola Bookcase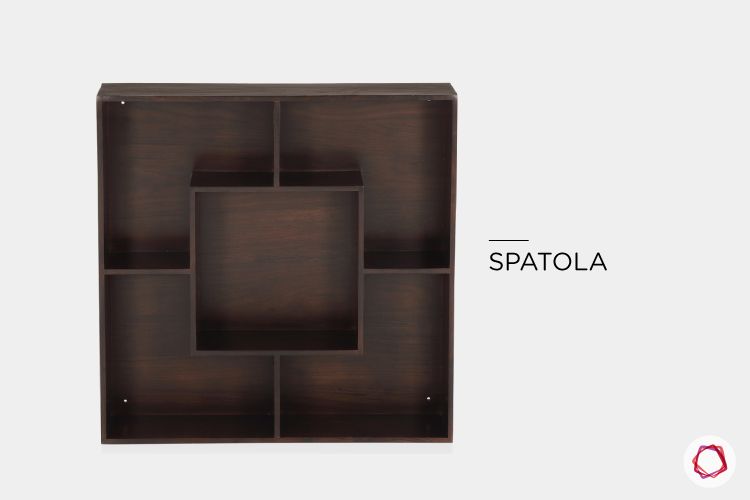 Perfect for: A variety of styles
Short on floor space? Then the Spatola bookcase is just the thing you need. This space-saving wall mounted unit features shelves for books and accent pieces of varying sizes and can be easily installed in your living, bedroom or study. Sturdy solid wood construction and an attractive lacquer finish ensure longevity.
No reading nook is complete without a nice, comfortable seat to sink into, so add chairs, sofas, and ottomans to complement your bookshelf. Happy reading!