When you're designing the interiors of your home, always take into account the dressing corner. It's essential and very easy to accommodate in any space, even if the room is compact. However, for those of you stuck with no dedicated space for a dresser, we have a few dressing table ideas on how you can fix that. Read on to find out how:
Dressing table idea #1: Make the best use of an empty wall
Many a time, we leave walls empty and waste space that could have been utilised for something else. Well, a dresser could occupy that dead space. You can also add an elegant sconce for that added effect.
Dressing table idea #2: Corner space utilisation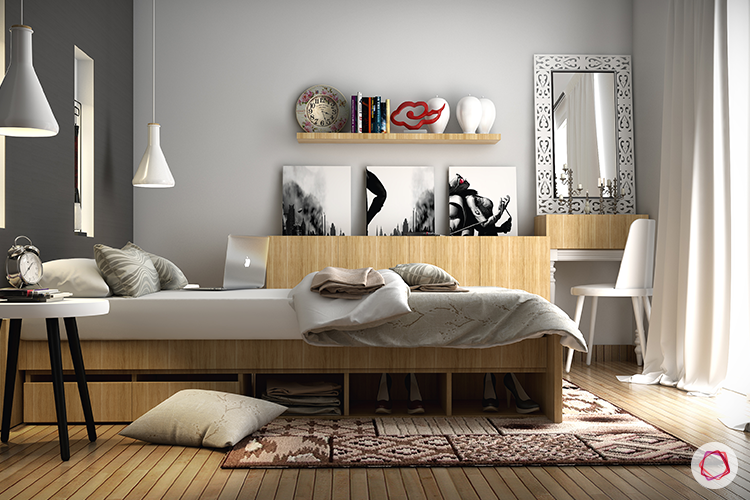 When you have a corner in your bedroom that does not obstruct the walkway, consider placing a small dressing table and a mirror there. Make it attractive by opting for beautiful ornate mirrors like brass or silver finished ones, instead of the regular fare!
Dressing table idea #3: Create space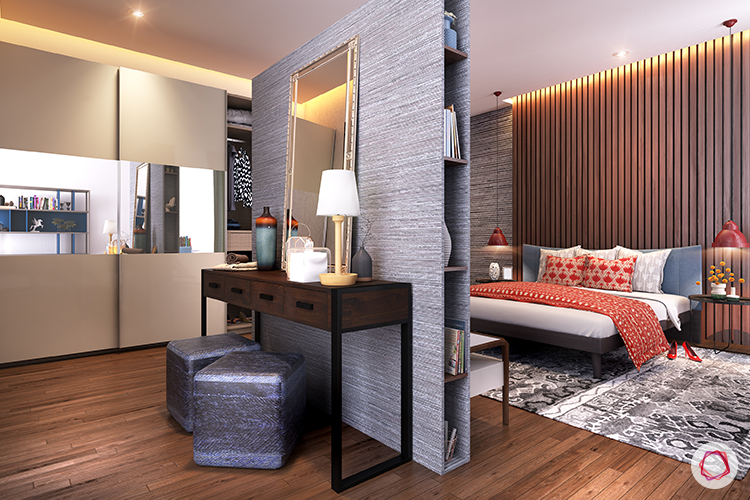 When the layout of your bedroom does not allow you to place a dressing table anywhere, get creative! A versatile divider, with storage on the sides, can act as a faux wall for your dressing unit. Place the mirror against it atop your dresser and voila!
Dressing table idea #4: Right placement is the key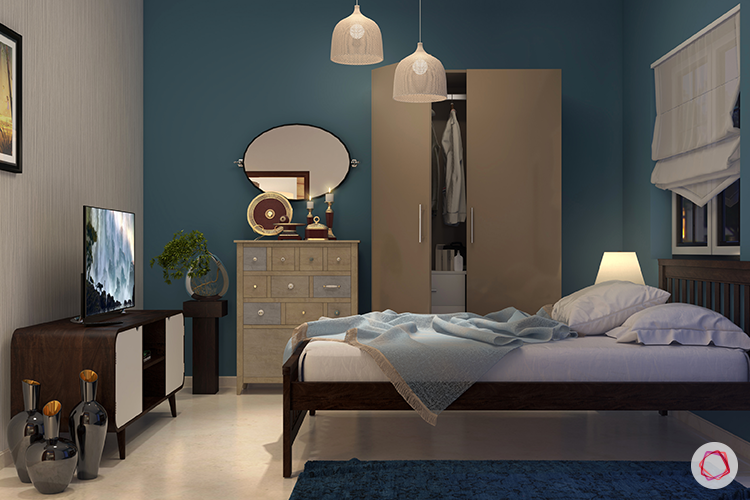 The space beside the wardrobe can be utilised to create a dresser. You can place a storage unit with drawers, and keep your dressing essentials on top. This way, you'll have a storage-cum-dressing table that ranks high on functionality.
Dressing table idea #5: Floating dressing table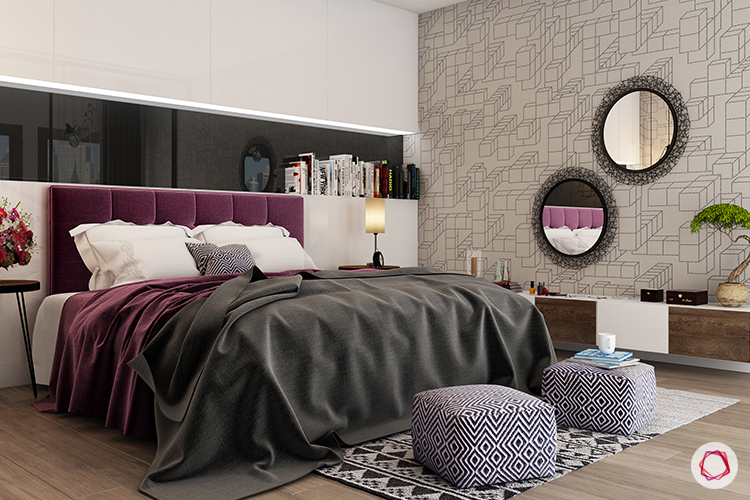 A dressing table does not necessarily have to be a proper table with a designated space. You can have a floating dressing unit on any one of the walls which deem fit. Just add quirky mirrors in various shapes and sizes to create visual intrigue, and see how your room gets a unique vibe.
Dressing table idea #6: In-built dressers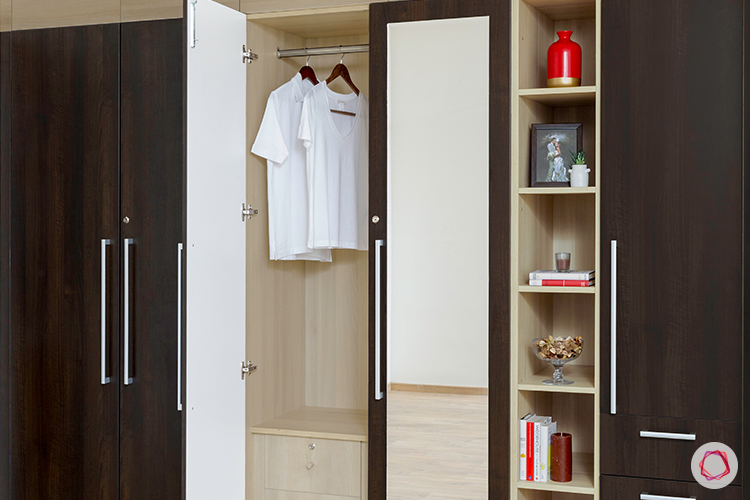 This idea works for those who can't dedicate a space for a dresser. Customise your wardrobe, to have open shelves which can house your cosmetics and other essentials. Make sure you fix a full-length mirror that is not too heavy on the hinges, next to it.
These simple ideas will come handy when space is a constraint, but you still want to accommodate a dressing corner at home. Armed with these tips, you can now make room to organise your grooming essentials in compact urban homes.