If your balcony houses just a pot or a lone chair, then perhaps it's time for a makeover. Balconies are a source of fresh air and sunlight in apartments. But they're also some of the most unused spaces in a home! To get the most out of your balcony and create a new outdoor space to relax in, consider these balcony makeover tips.
Balcony Makeover Idea #1: Bring nature inside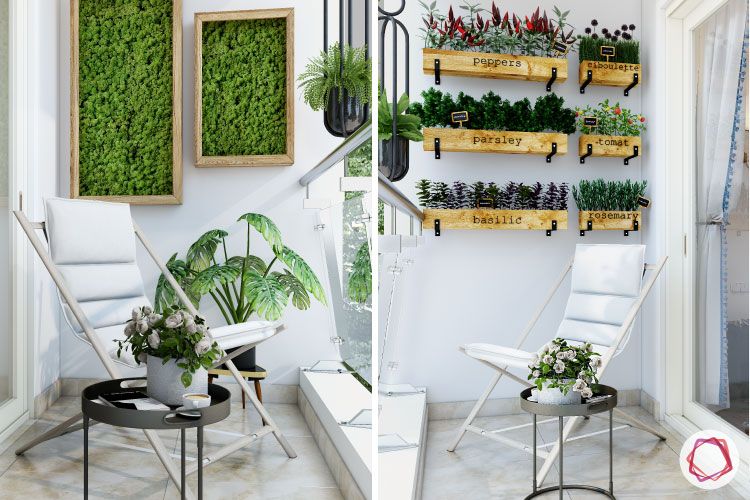 The oldest trick in the balcony design ideas book is to deck out your balcony with lush potted plants, ferns and flowers. Instead of just putting a few pots in and calling it a day, consider investing in a vertical garden. Check out your local nursery and add dense foliage to an unused wall. If you've got the square footage, bring in a statue or two. Artfully arrange ferns around it for a landscaped look.
Market price range: ₹650 onwards
Balcony Makeover Idea #2: Add a cosy seating area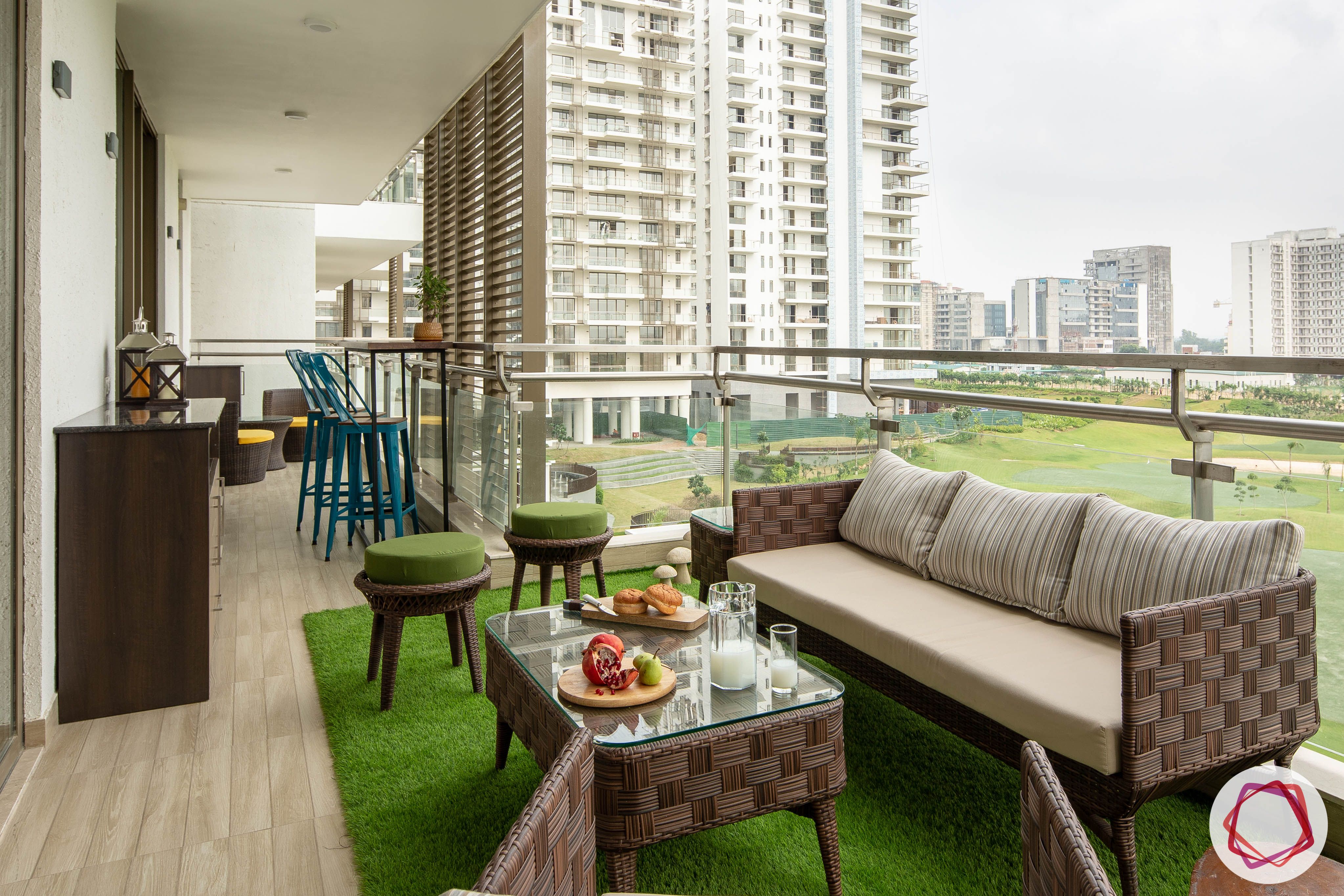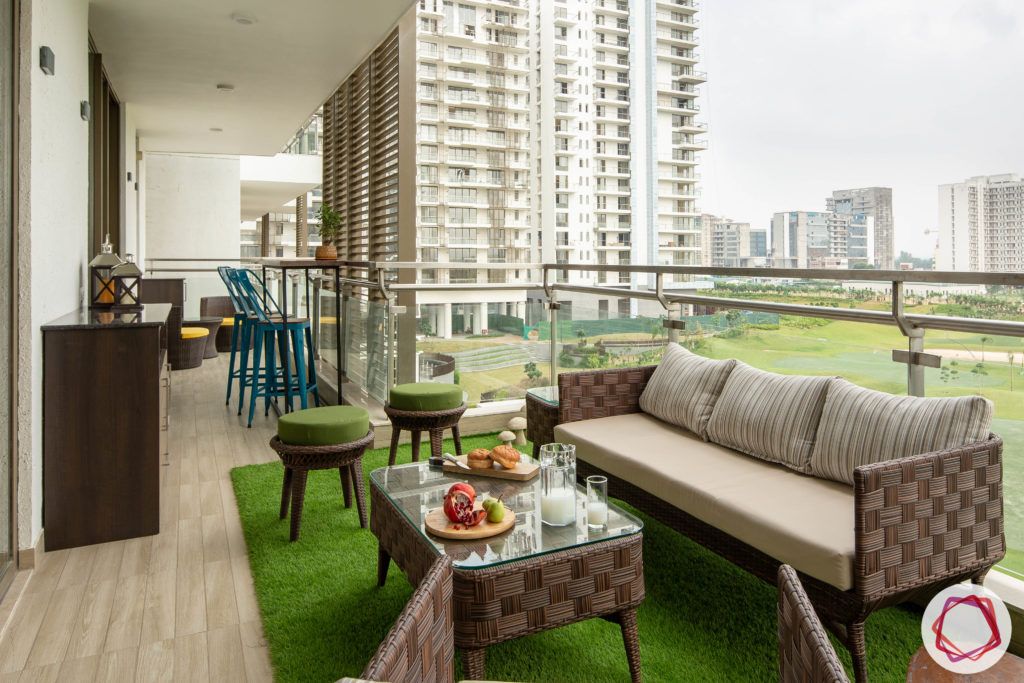 Consider adding a picnic table or a bench and a coffee table from your local stores. This becomes a point of interest (and extra seating space) when you have guests over. Does it rain often where you live? Choose water-proof upholstery and frames that won't rust.
Market price range: ₹2,300 onwards

Balcony Makeover Idea #3: Hang a vacation-worthy hammock chair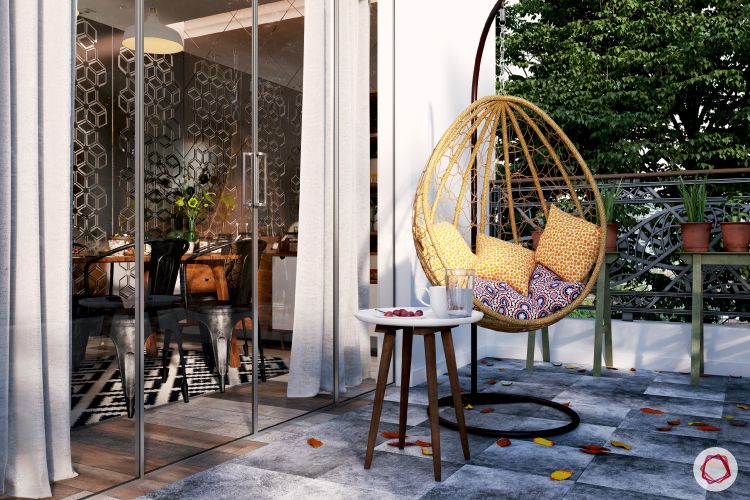 Just because a balcony is an extension of your home doesn't mean it shouldn't feel like a vacation sitting there. Adding a hammock between corners instantly upgrades your balcony space without burning a hole in your pocket. They're quite easy to set up too! Just make sure the hooks are sturdy and safe.
Market price range: ₹1,000 onwards
Balcony Makeover Idea #4: Get the floor pillows out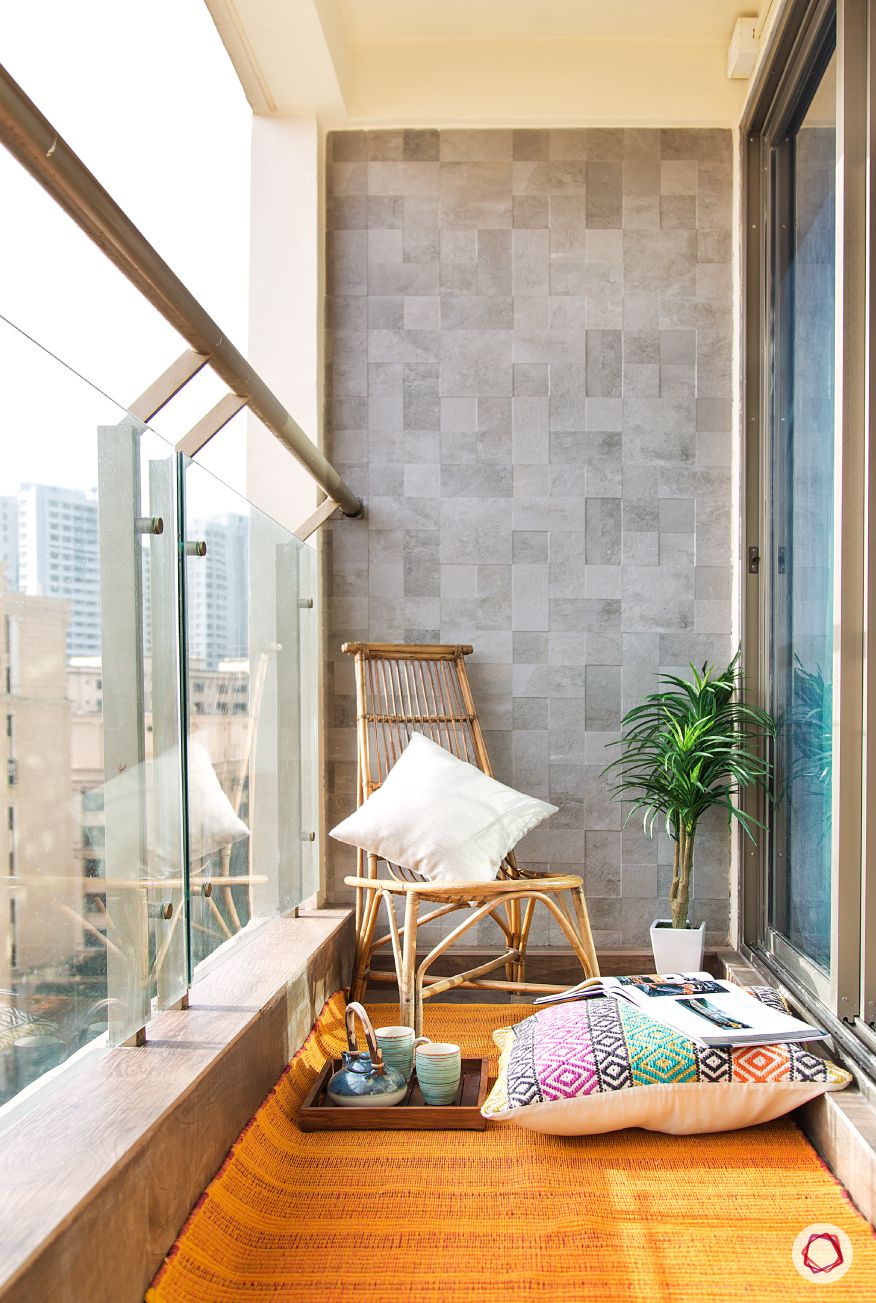 If your balcony is small, or you need balcony design ideas that don't involve drilling holes and spending too much, floor pillows are the ideal midpoint. Available in bright colours and kitschy patterns, floor pillows add a pop of colour to your space. Weather doesn't play too much of a spoilsport here as the pillows can be removed and put back as you please, and they're easy to wash and maintain too.
Market price range: ₹690 onwards
Balcony Makeover Idea #5: Switch up the lighting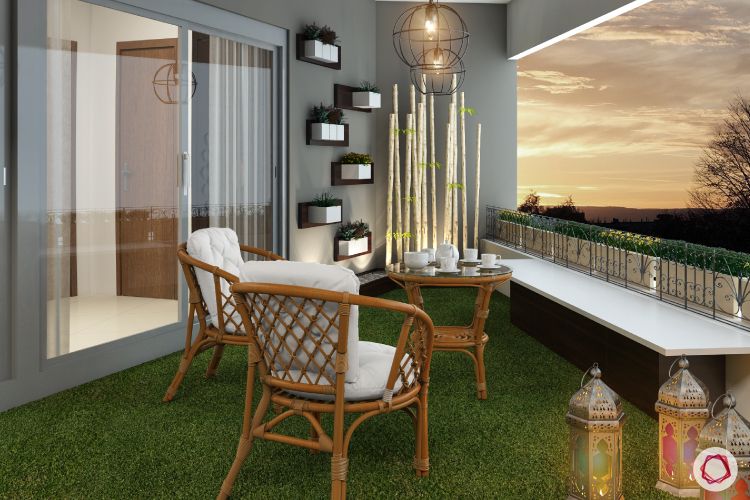 Balconies get the short end of the stick when it comes to lighting. For an instant balcony makeover, swap boring CFL bulbs for a pendant light in a bold finish. Since balconies are connected to other living spaces, the ambient light that spills over is also pleasant to see from inside the house. Place a few scented candles and you're all set for a relaxing evening outside.
Market price range: ₹799 onwards
Remember, the first step to a balcony makeover is getting rid of things that cramp your space and style. A balcony makeover can be an on-budget project and a fun one at that!
Want to check out our other makeover challenge? Take a look at this: The Budget Bathroom Makeover Challenge!
Send in your comments and suggestions.