Progressing in age and life means changing priorities– this applies to interior design as well. 'Home' is meant to be a safe haven and simple design choices can make the said home accessible and livable far into the future. This guide to parents bedroom ideas focuses on senior-friendly features that make a home safe and secure without compromising on the bells and whistles.
Parents Bedroom Ideas #1: Choose Accessible Furniture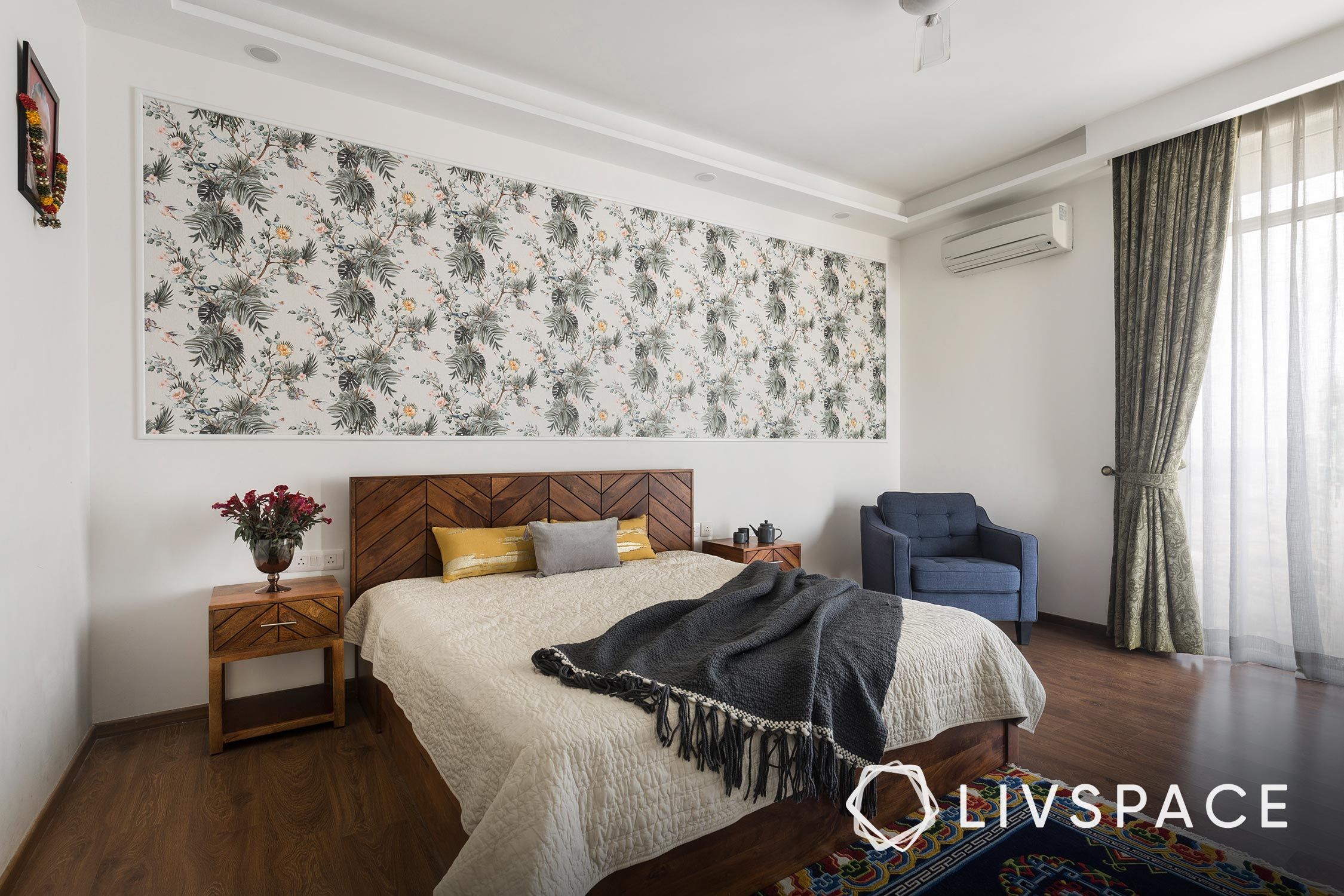 The furniture in a bedroom is the most functionality-oriented feature so it needs to be accessible and safe to use. Consider opting for medium-height cots that are easy to climb into and get out of without straining the back. Waist-level vanity units ensure items are accessible; a sturdy armchair allows for a change in scenery. Ensure that furniture has rounded corners and are devoid of pieces jutting out. Safety grab bars near the bed and in the bathroom are sensible additions.
Parents Bedroom Ideas #2: Keep Colours Bright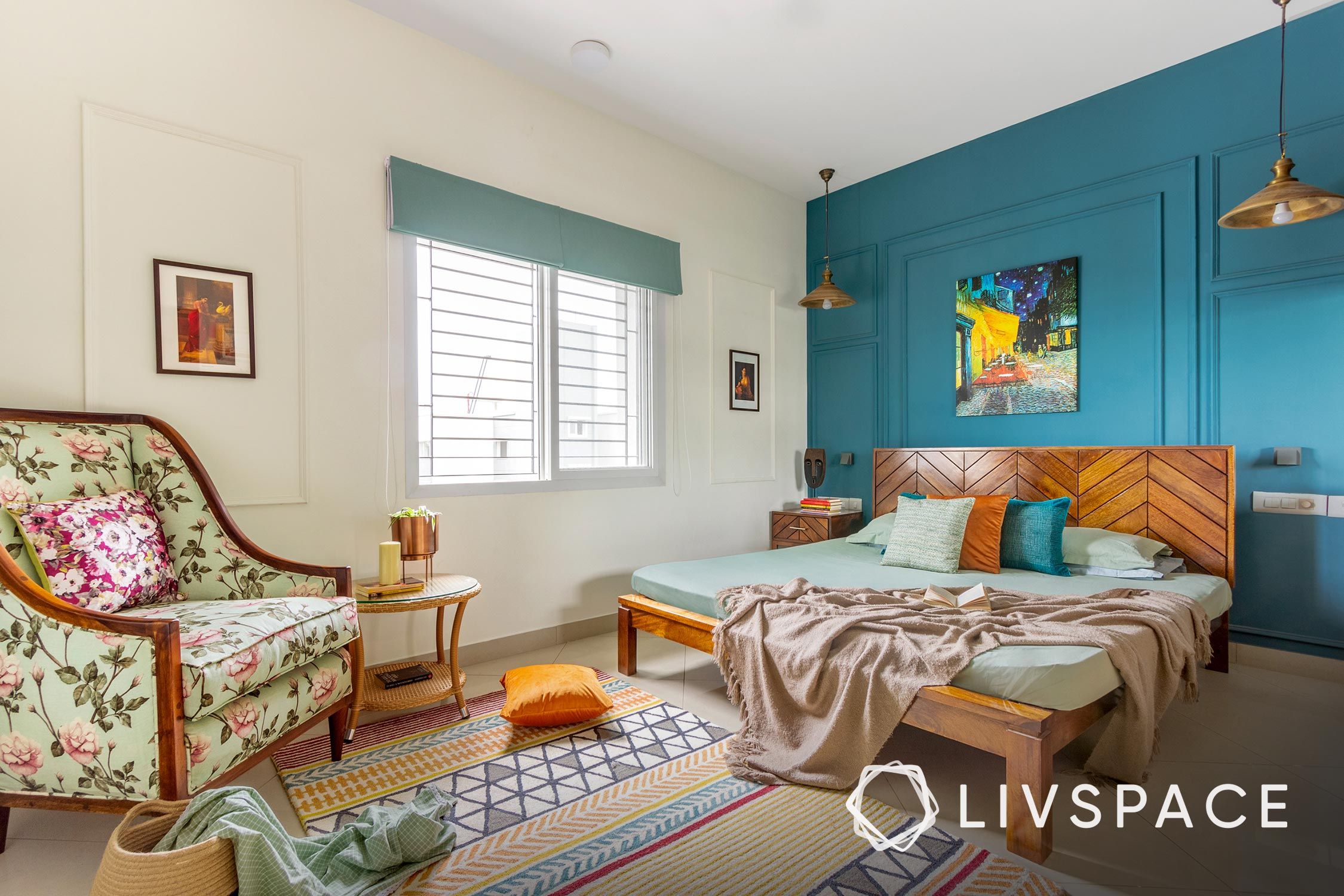 Bright colours have the power to keep residents cheery. They're also much easier on the eyes, which is a boon if parents living in this room have weak eyesight. An additional perk of using bright colours is that they bounce available natural light across the space, which reduces the need to fumble around for light switches.
Parents Bedroom Ideas #3: Channel Simple Lines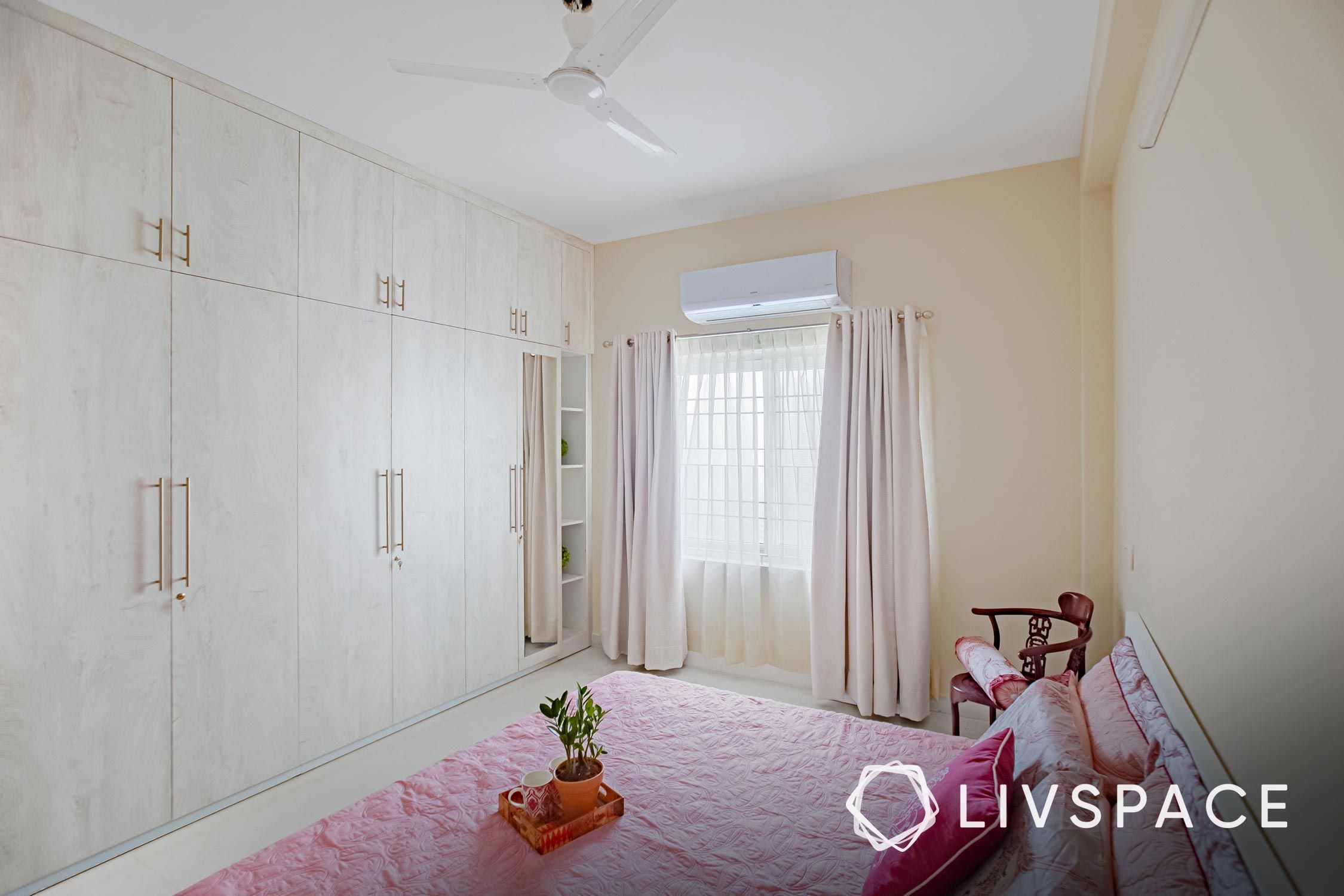 Overcomplicated bedroom design is a no-no for parents bedroom ideas. Instead, choose to stick to simple lines and silhouettes that double up as safety features. For example, you could choose to install chair rails that add dimension to the walls but can also be held onto while walking. Shuttered wardrobes with basic handles are a safe option as are drawers with visible handles rather than edge profiles or knobs. Cleaner dimensions minimise the effort needed to use a space.
Parents Bedroom Ideas #4: Bring in Senior-Friendly Features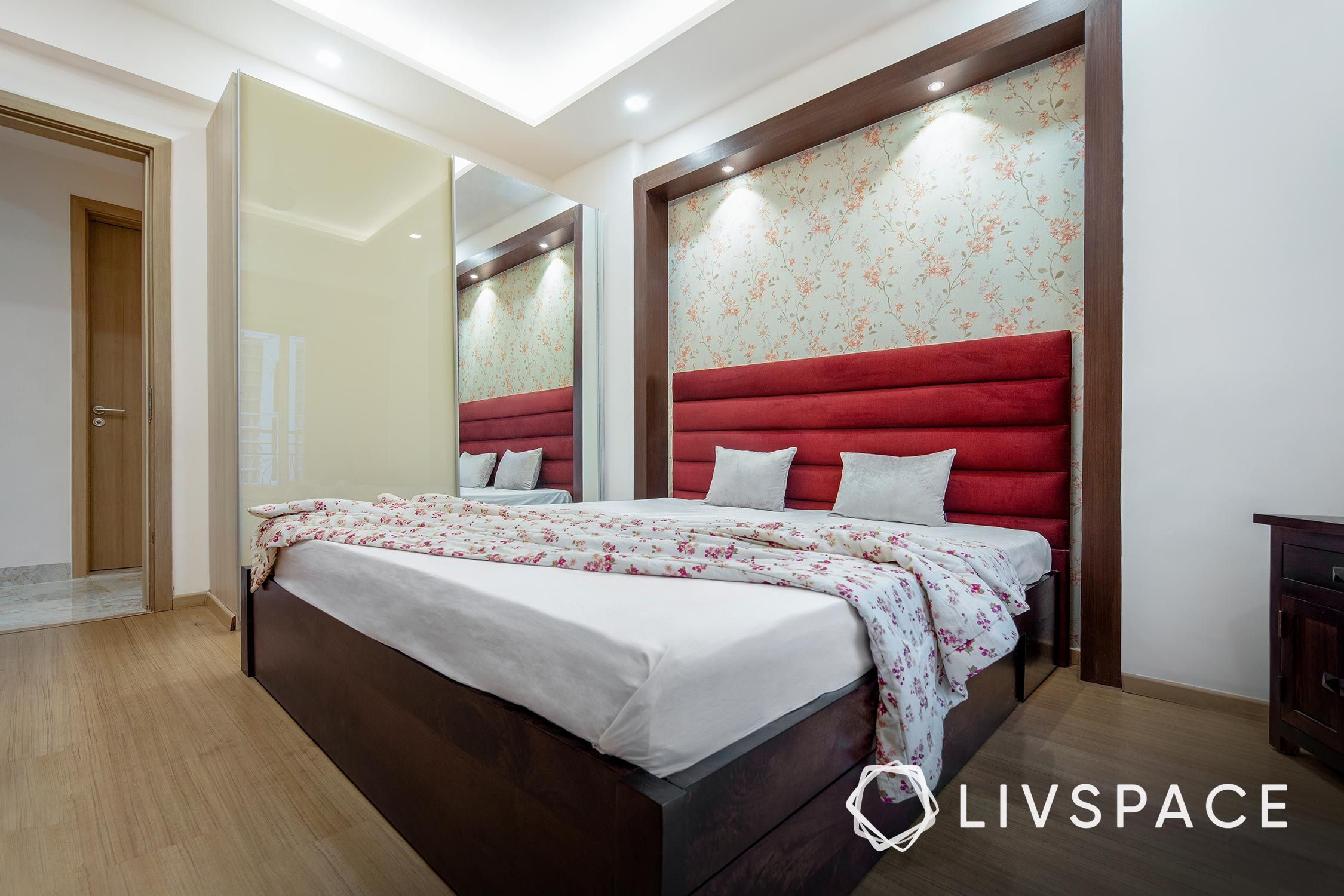 In terms of accessories, there are a plethora of senior-friendly options to make your parents' bedroom a lot more functional. Consider opting for two-way switches by the door and bedside to reduce unnecessary movement. Opt for door levers over traditional doorknobs as these are easier to use. Pick slip-resistant flooring such as wood and tile over rugs and carpets as these could pose a trip hazard.
Parents Bedroom Ideas #5: Keep Decor Simple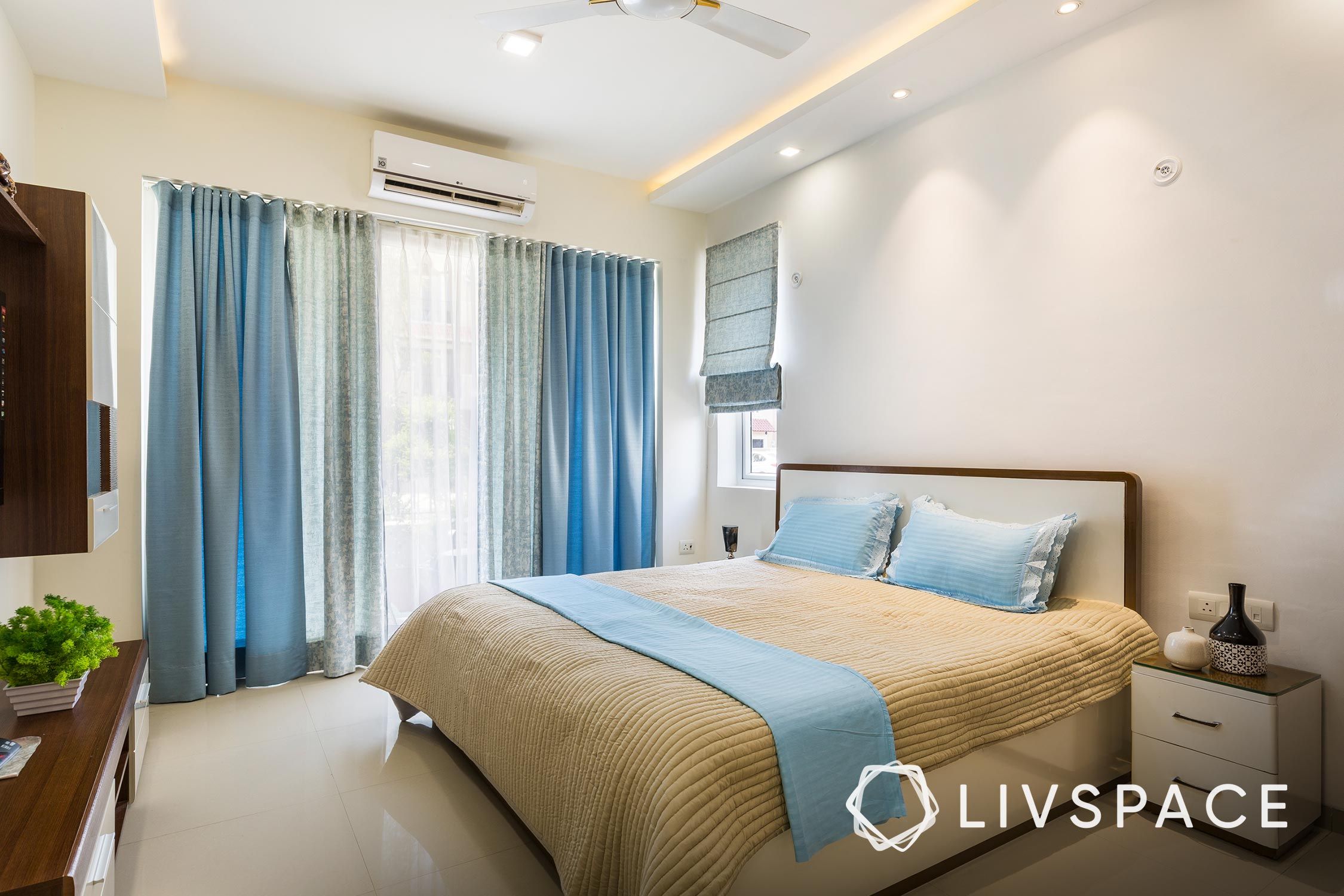 Parents bedroom ideas don't need to be devoid of style– you can very well slip in a few pieces of decor as long as they're safe to have around. In general, it's best to avoid shiny finishes and patterns because these shift depth perception and could cause falls. Place knick-knacks such that they're unlikely to topple over or fall down from the walls. Swings and armchairs are welcome in a parents' bedroom as they're a lovely place to rest in and function as decor as well!
In these parents bedroom ideas, a common thread is safety and comfort. Once you've got those factors out of the way, you're all set to customise your parents' bedroom to their liking!
If you liked this article, take a look at How to Make Bathrooms Safe for the Elderly?
Send in your comments and suggestions.