This home has got modular kitchen interior designers in Bangalore inspired!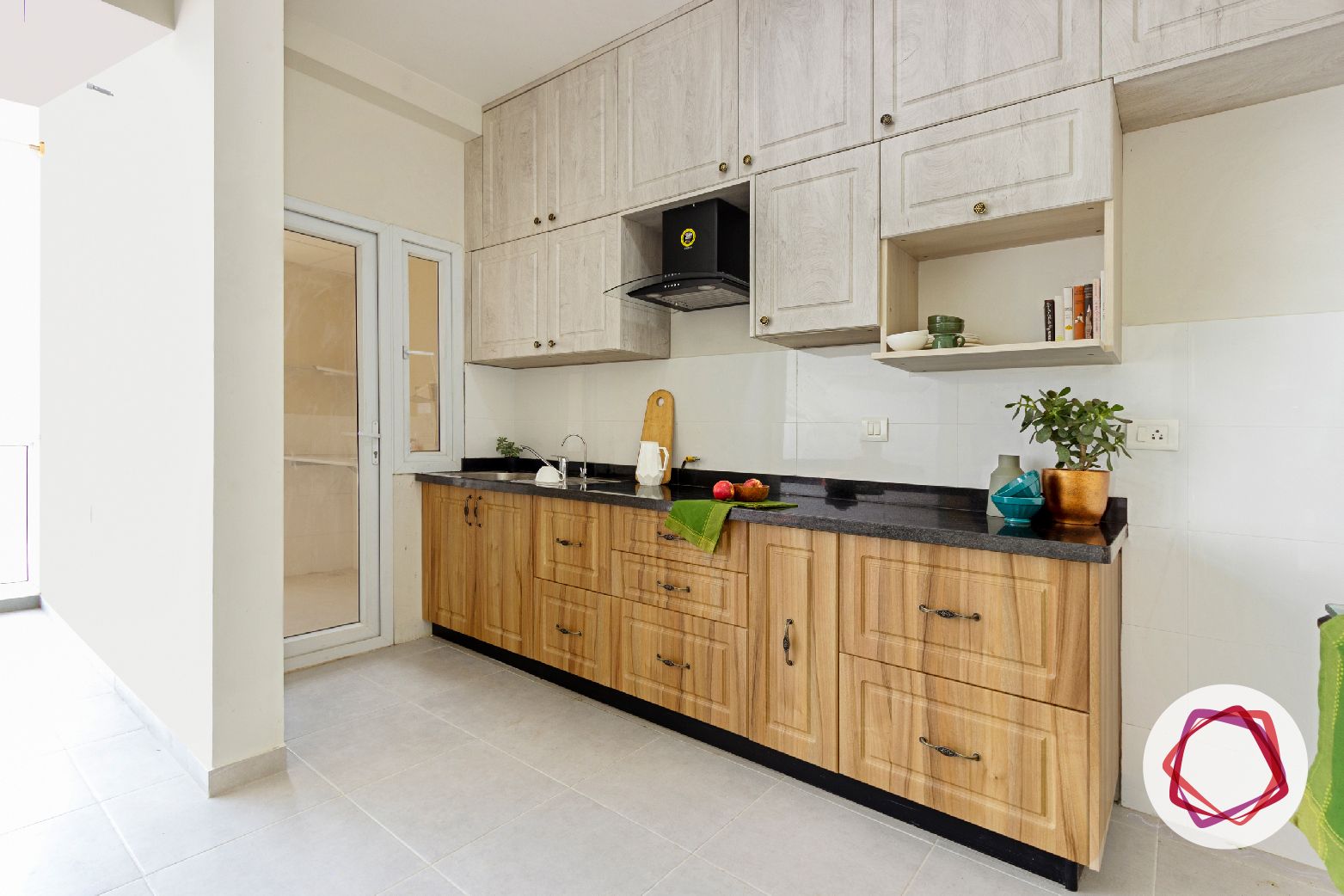 ---
---
Who livs here: Hema Malini and her husband Guru Prakash
Location: Nikoo Homes, Bharatiya City, Bengaluru
Size of kitchen: 70 sq ft
Design team: Interior Designer Prajwalita Thakuria and Project Manager Uma Kari
Livspace service: Kitchen Design
Budget: ₹₹₹₹₹
---
A kitchen is where meals as well as plenty of unforgettable memories are made. So when Hema and Guru Prakash purchased their new home in the suburbs of Bengaluru, they wanted their kitchen to be the perfect setting for making memories. Moreover, this vivacious couple had a clear picture of how they wanted their kitchen to be, so they approached Livspace to design it for them. After all, we are the best modular kitchen interior designers in Bangalore! They decided to go ahead with designing the modular kitchen in Bangalore and opted for a bright and traditional theme. The idea was to keep it classy but also easy to use.
Prajwalita, the Livspace designer assigned to this project, has done justice to the compact kitchen by making it look gorgeous while keeping the design practical. For instance, her basic idea was to design a kitchen that is modern with warm wooden tones and can accommodate all essential appliances.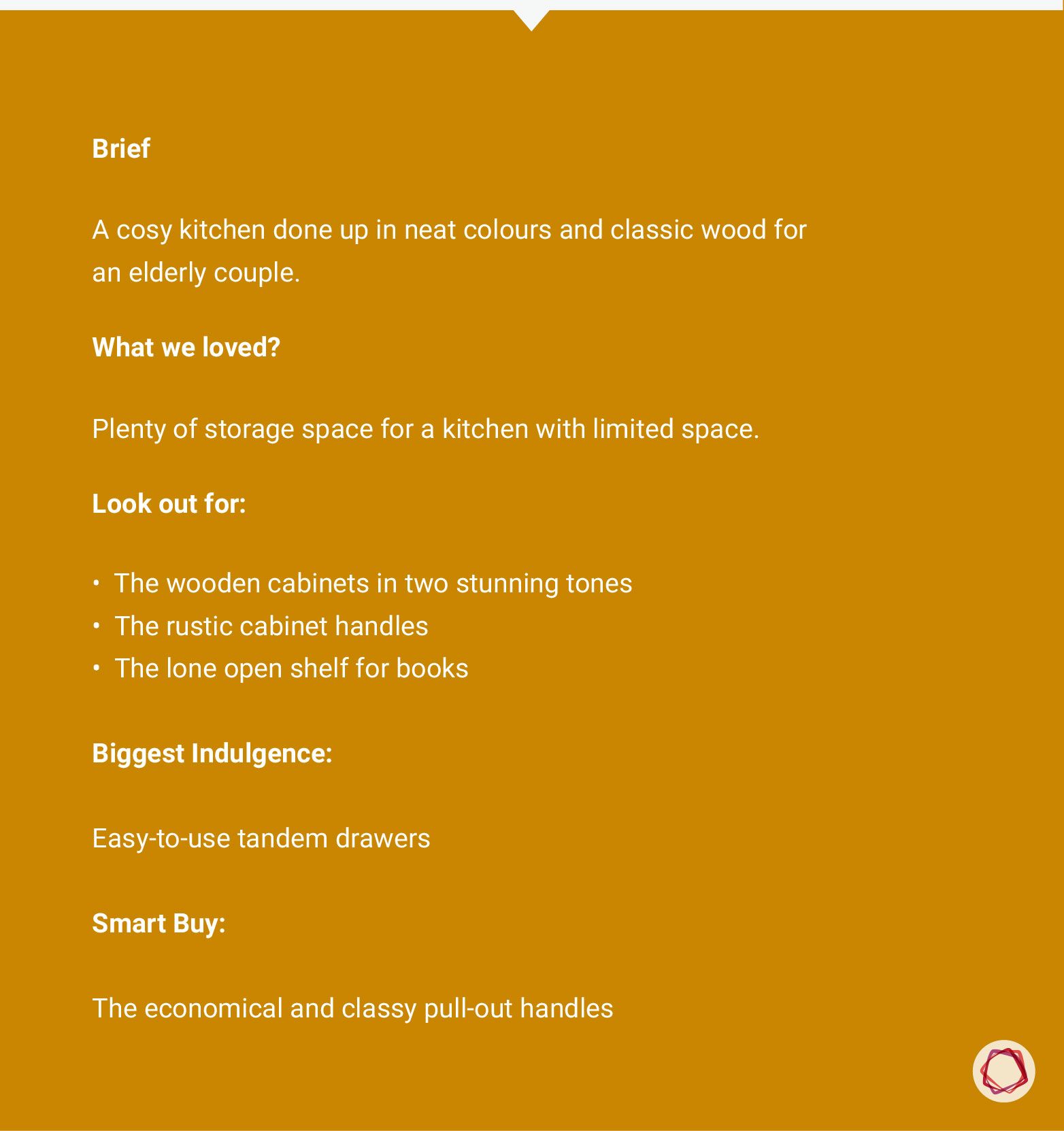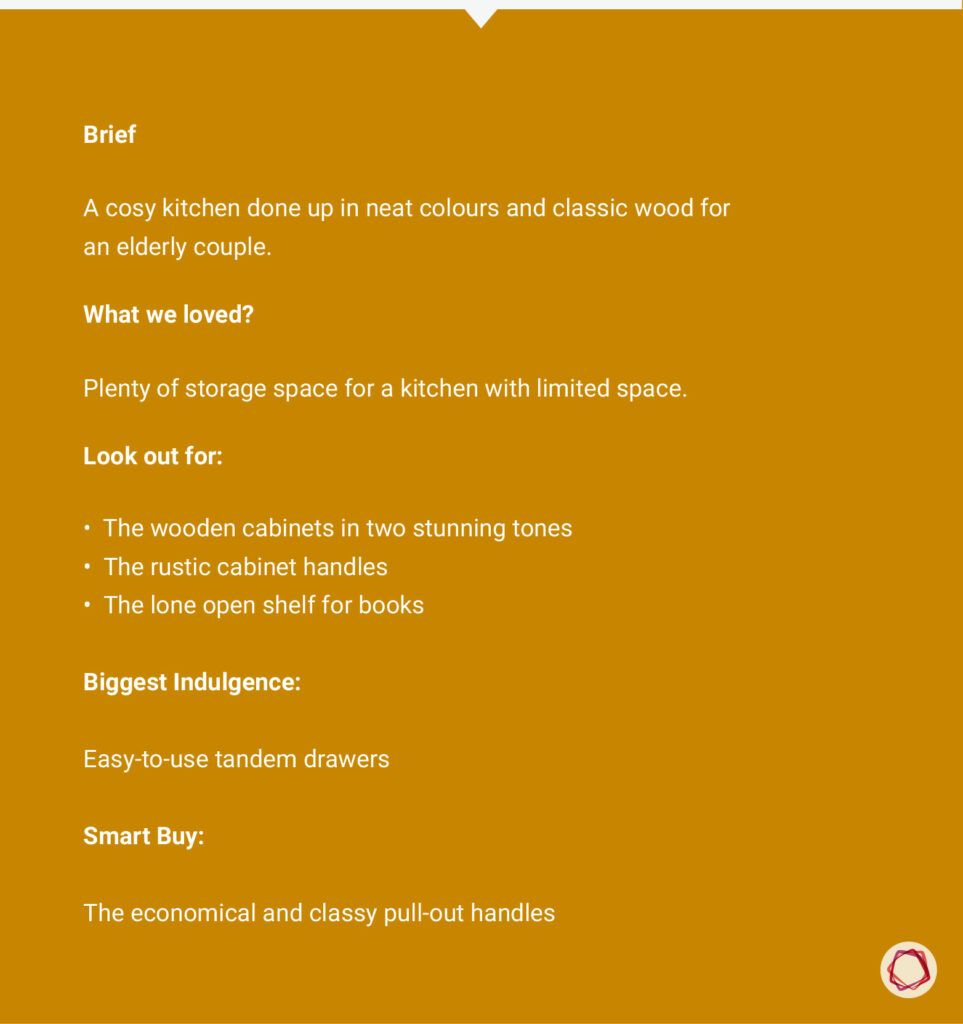 Ideas from Modular Kitchen Interior Designers in Bangalore: Warm Tones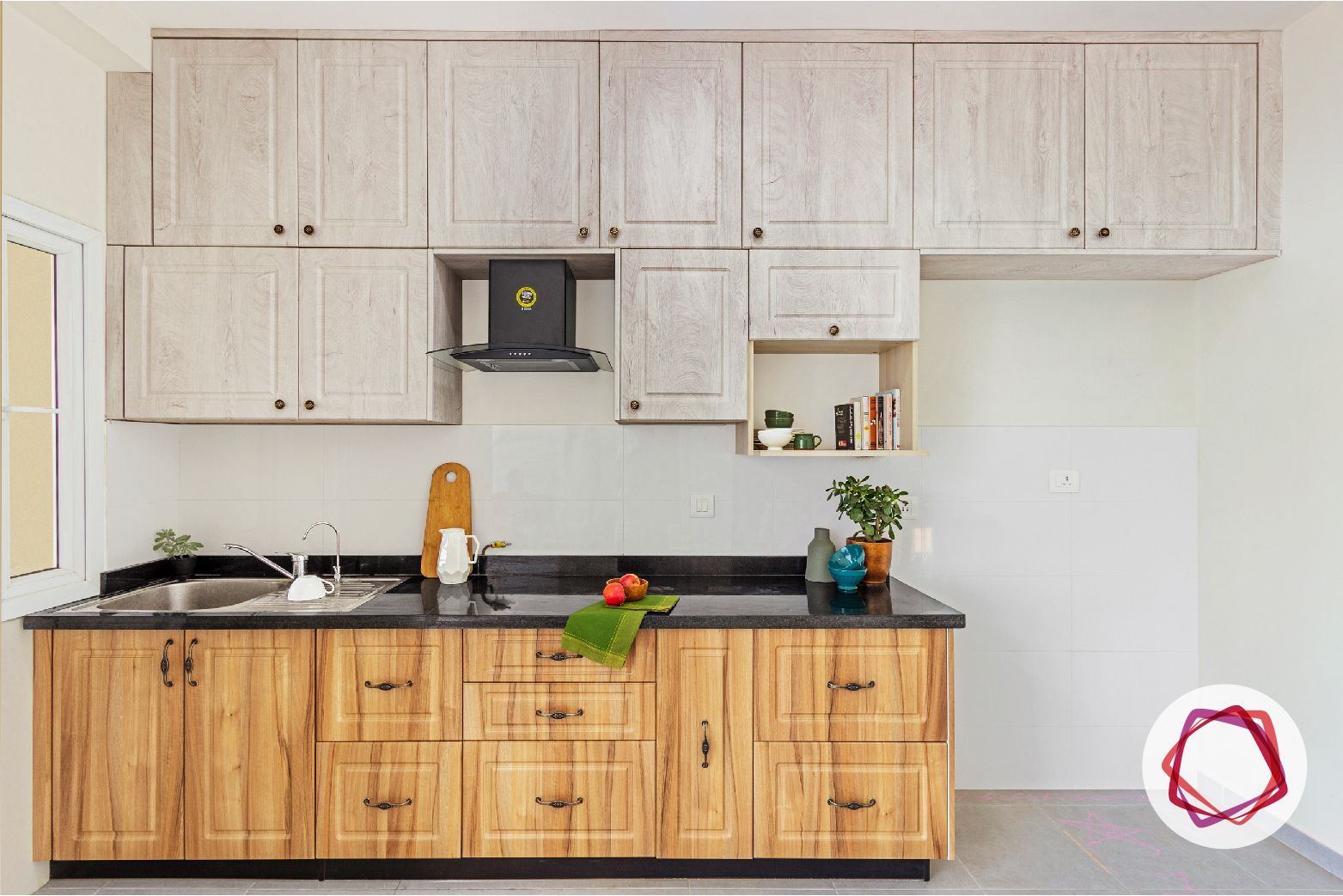 Hema's heart was set on a kitchen that was simple and airy. Since she enjoys cooking and spends a considerable amount of time in the kitchen. As a result, the kitchen had to be practical and user friendly. Hence, Prajwalita ensured that the kitchen is a warm and welcoming space. Take a quick glance at the kitchen and you can see plenty of storage. The cabinet shutters have membrane finish. The designer has used a light colour for the wall cabinets. On the other hand, she has used a deeper shade of brown for the base cabinets.

Ideas from Modular Kitchen Interior Designers in Bangalore: Wall Cabinets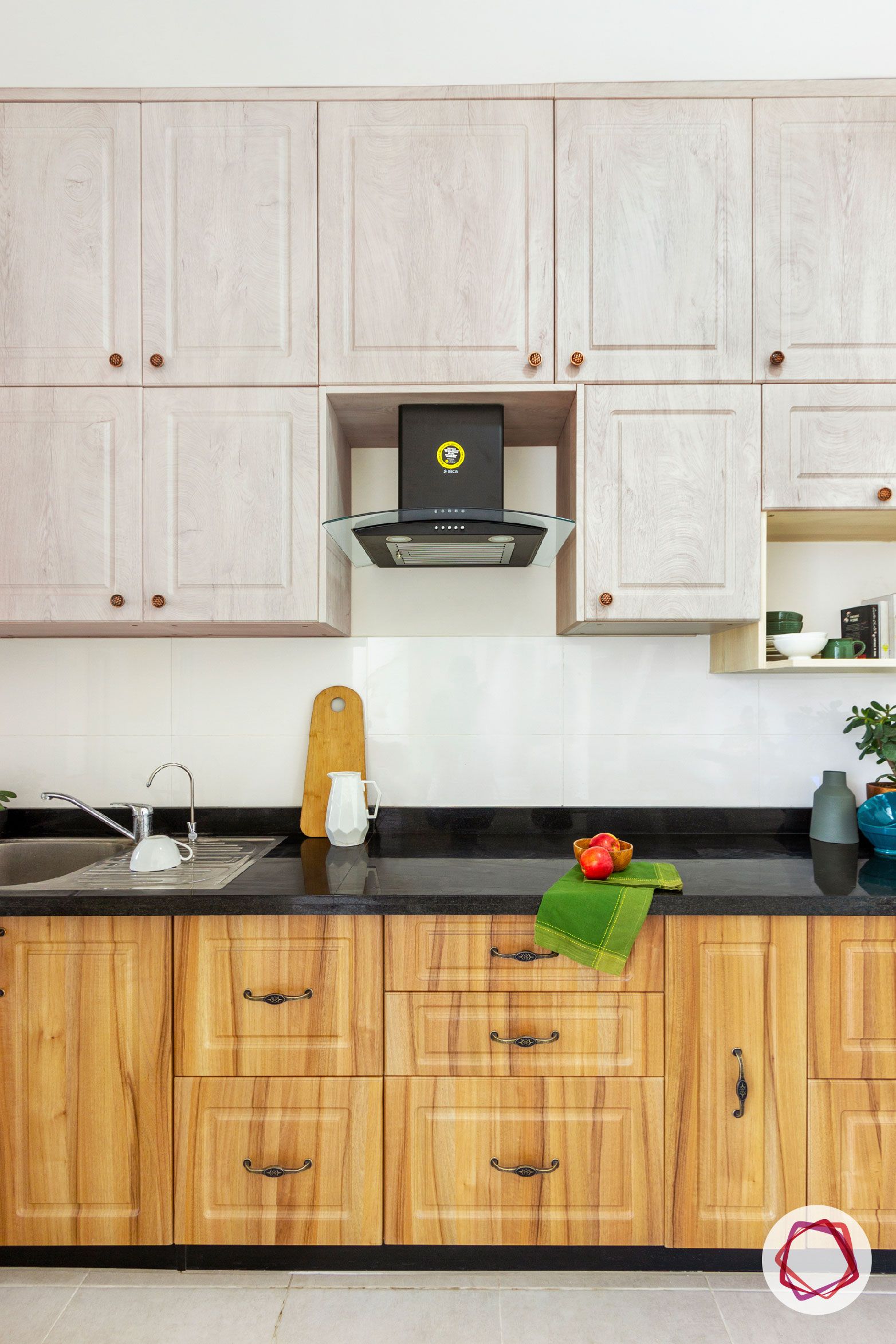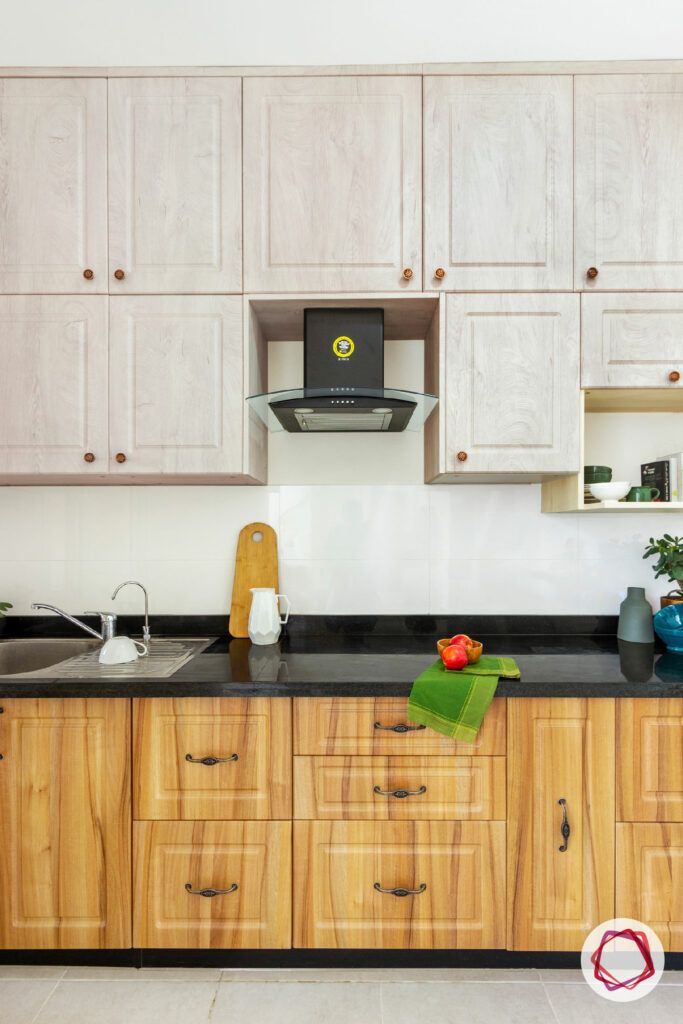 The wall units and lofts are light brown in colour with wooden texture. In our catalogue, we call this the Oak Endgrain Delight finish. Consequently, the light colour and use of vertical space gives the kitchen an appearance of having a high ceiling and being more spacious. When light colours are used in a busy space, it can create a crisp and spacious vibe.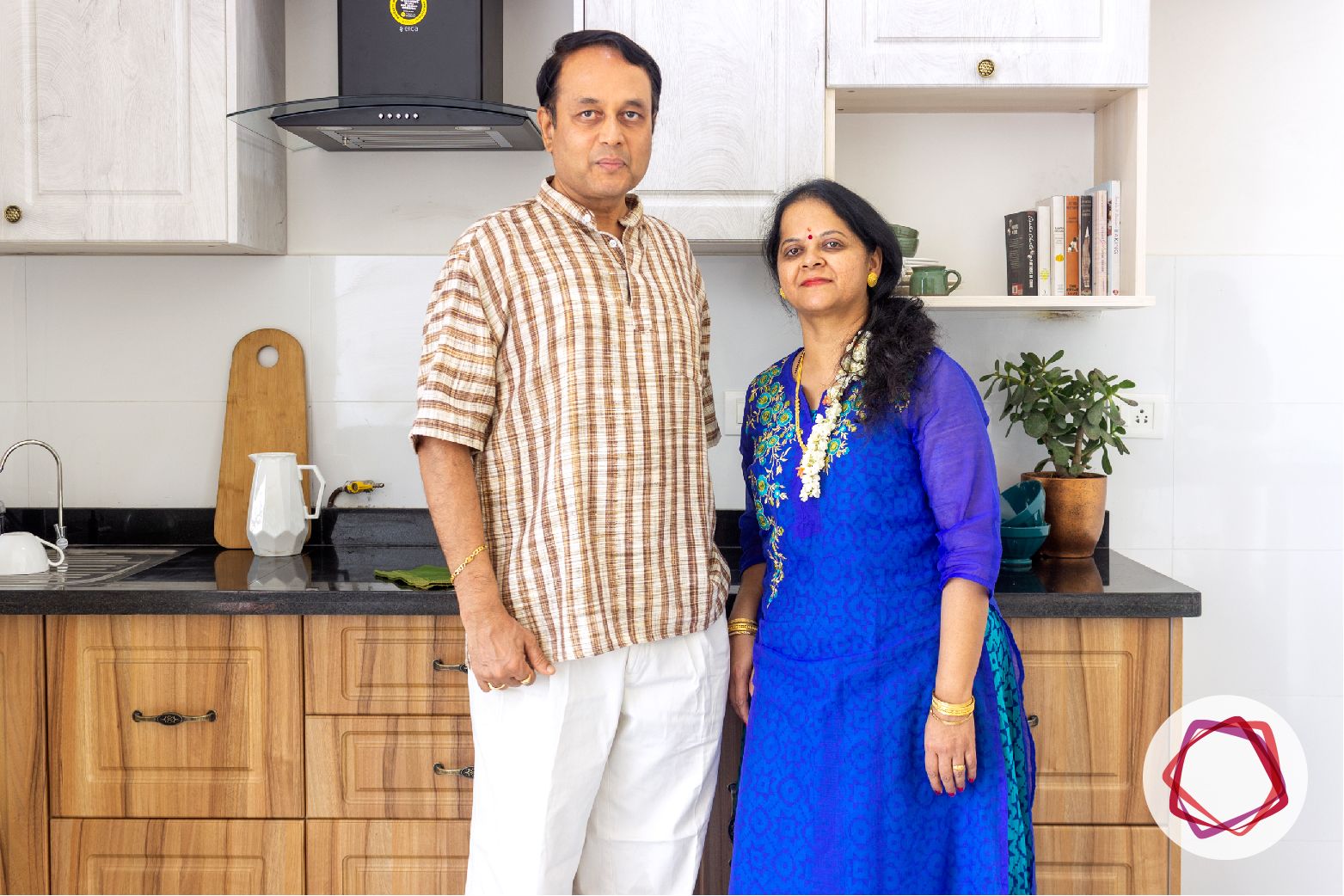 "Working with Prajwalita and the team was an absolute delight. She has brought all our ideas to life and in the most creative way possible. As a result, cooking has become much more relaxing and convenient in my new and well-equipped kitchen." 

Hema Malini, Livspace Homeowner
Ideas From Modular Kitchen Interior Designers in Bangalore: Base Cabinets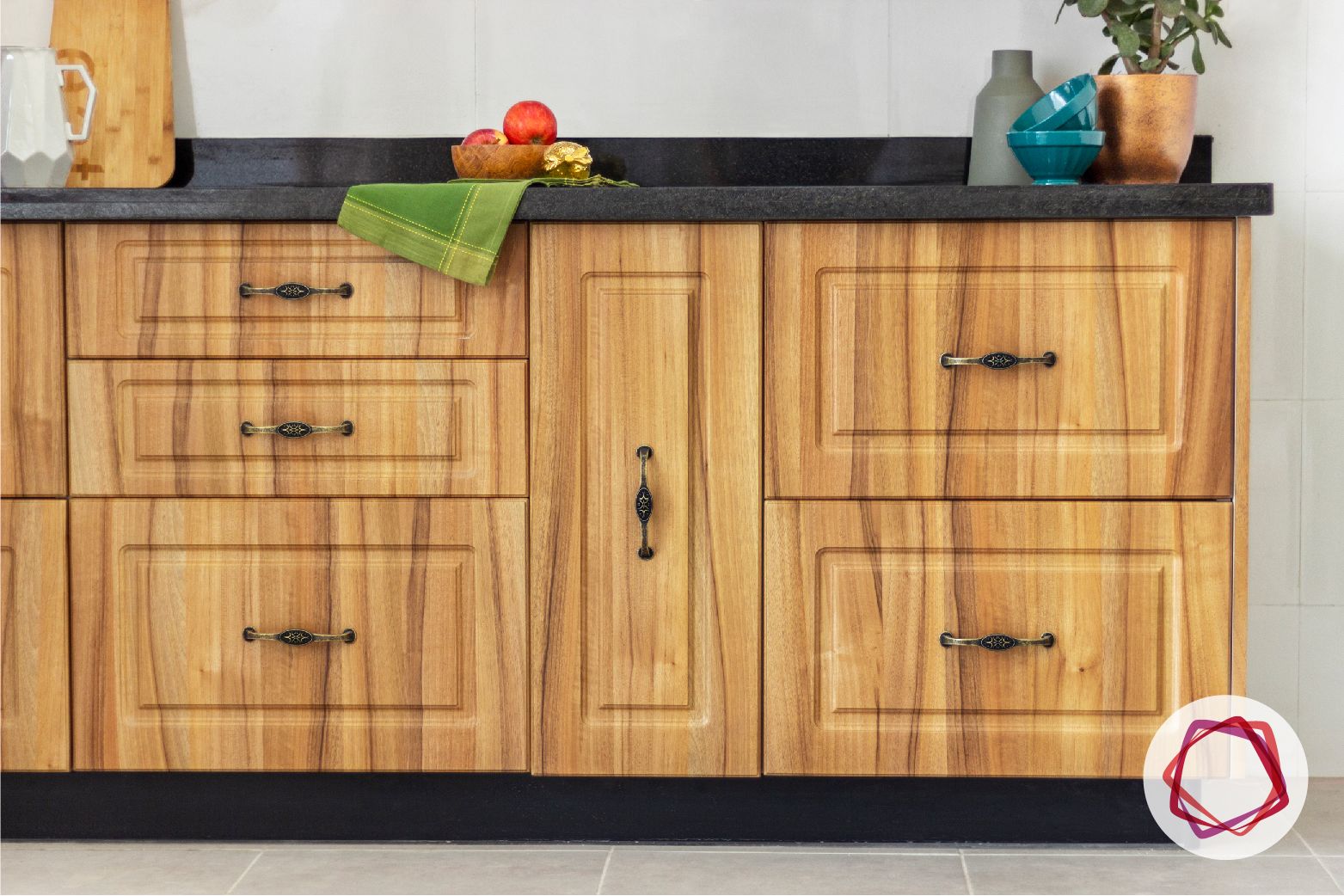 The base cabinets are in a warm shade of brown with an undertone of yellow. Believed to make people hungry, yellows and browns can give the kitchen a light and breezy look without adding too much colour. Subsequently, these elegant colours pair beautifully with the neutral walls to create a classic kitchen. 
Similarly, tandem drawers have been installed to maximise efficiency and make the meal prepping process as seamless as possible. With linear shelves in them, these drawers are smooth and easy to maneuver with the touch of a finger.
Ideas From Modular Kitchen Interior Designers in Bangalore: Profile Handles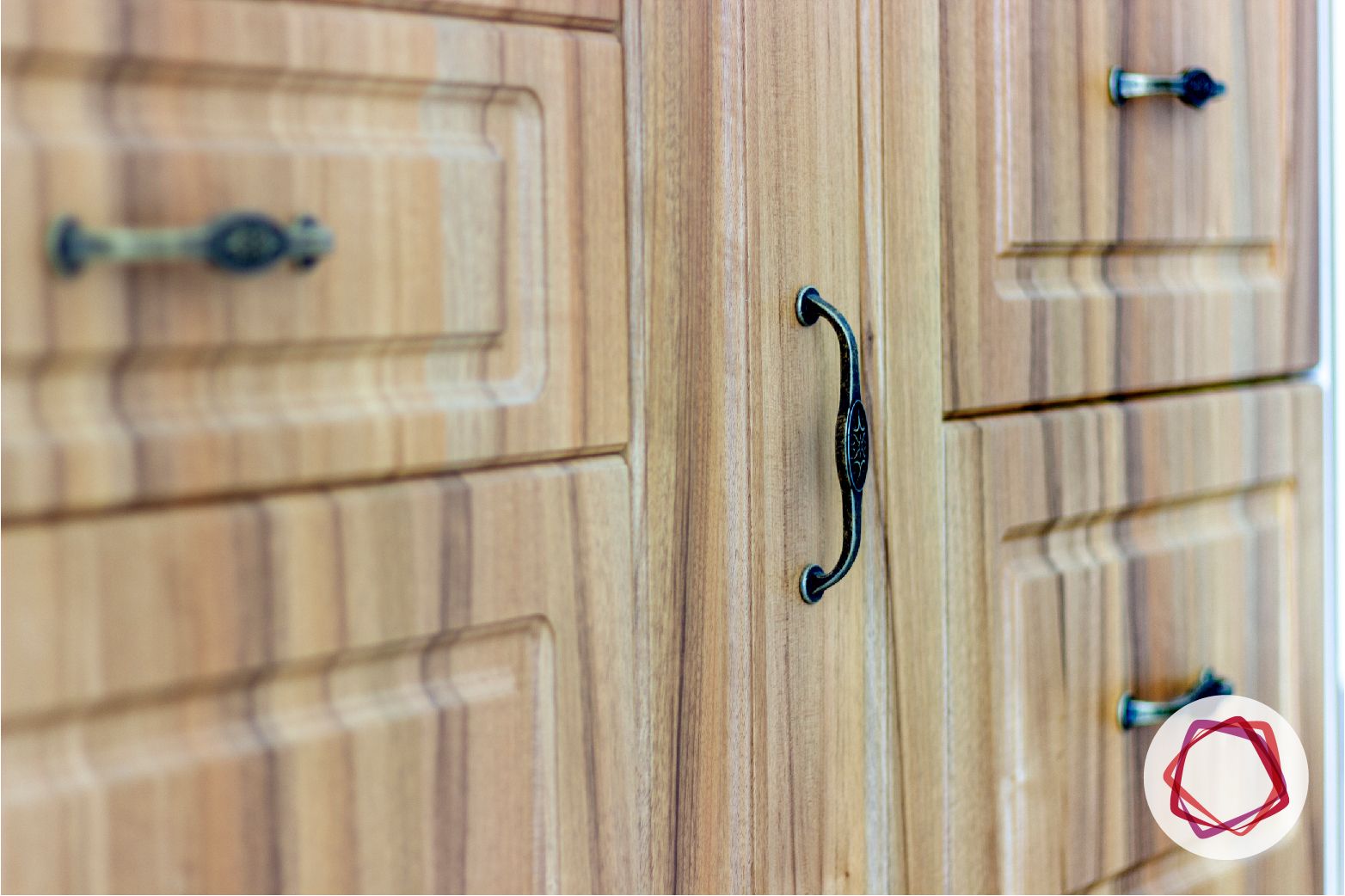 As a final touch, a mix of profile handles and knobs have been installed on these cabinets. The wall units have stunning brass knobs, which add a touch of luxury to these cabinets. Whereas, the base cabinets have an old world charm thanks to their vintage handles.
However, as the tour comes to an end, it's evident that Hema and Guru Prakash couldn't be more content with their brand new kitchen.
"Hema and Guru Prakash asked for a simple design which was not only aesthetic but also space efficient for their compact kitchen. It was really easy working with them as they were sure of what they wanted. Similarly, they were also open to new ideas and took all of them into consideration."

– Prajwalita Thakuria, Interior Designer, Livspace
Also, if you enjoyed reading this, take a look at Budget Interiors for a Compact 2BHK. 
Send in your comments and suggestions.
— editor@livspace.com