It's a wonderful feeling to have a better half who loves to cook and feed others as much as you do. At your house parties, the spotlight falls on both of you for the drool-worthy food you cook, cooking shows become your favourite and your mothers are the go-to person when both your ideas fail to work.
Given the changing dynamics of gender roles and lifestyles today, it's quite common for both husband and wife to share cooking duties. But we have to agree that sometimes it can get a little complicated with two people cooking in the kitchen.
To help you settle on most matters, here are some ideas to help you design a two-cook kitchen.
Tip#1 : Choose layouts that give you both enough space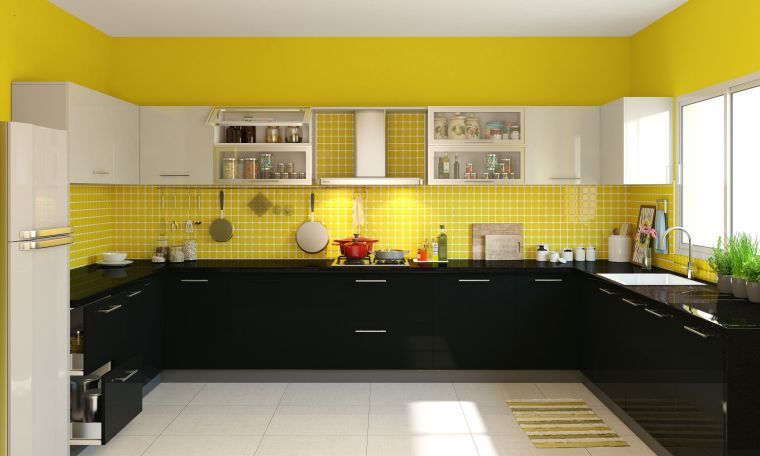 If you and your partner often cook together, it's important to choose a layout that gives you both your space. Both U-Shape and L-shape counters are among the best kitchen layouts for two cooks. For parallel kitchens, plan the space between the two counters is more than 3 ft for comfortable movement so that you don't bump into each other.
Tip#2: Blend your aesthetic tastes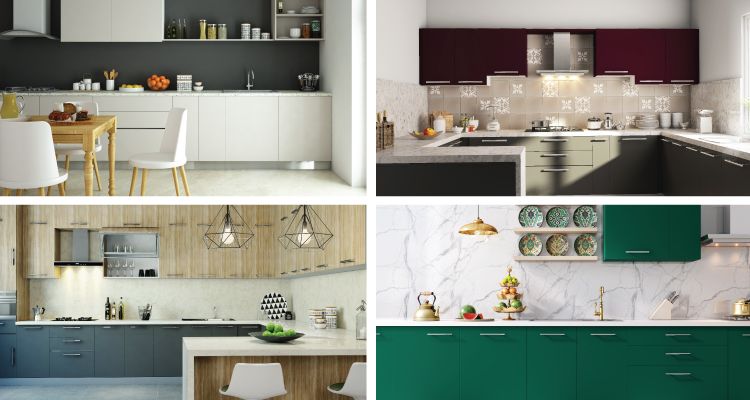 Since you and your partner are going to spend a lot of time in the kitchen, why not add character to it? Swathe your kitchen with different finishes or styles that speak of your personalities in high volumes. Do take your partner's aesthetic tastes into account. If both of your preferences are miles apart, find a way to reach a happy medium.
Also, remember to personalize your kitchen – you can display elements such as photo frames or even the crockery sets that the two of you received as wedding gifts. Aesthetic elements such as a matt black wall can also be used to scribble grocery lists and leave notes to each other.
Tip#3: Keep things in easy reach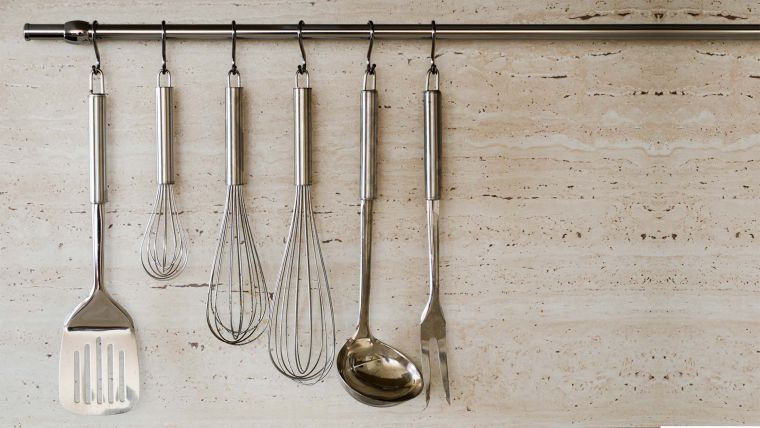 Cooking can get very intense especially if it's Indian cuisine, considering the wide array of spices and utensils needed by your side. With two cooks using the same space, finding equipment and pantry items can get confusing.
Here are a few ways you can design your kitchen to ensure easy accessibility
Place wall shelves and cabinets at a height that can be conveniently accessed by both of you.
Shelves or racks near the hob will help both of you grab spices in a jiffy.
Spatulas or ladle holders near the hob will make sure that frequently used items are easily visible.
Incorporating roomy tall units in your layout will ensure sufficient pantry space for individual cooking needs
Tip#4: Choose durable materials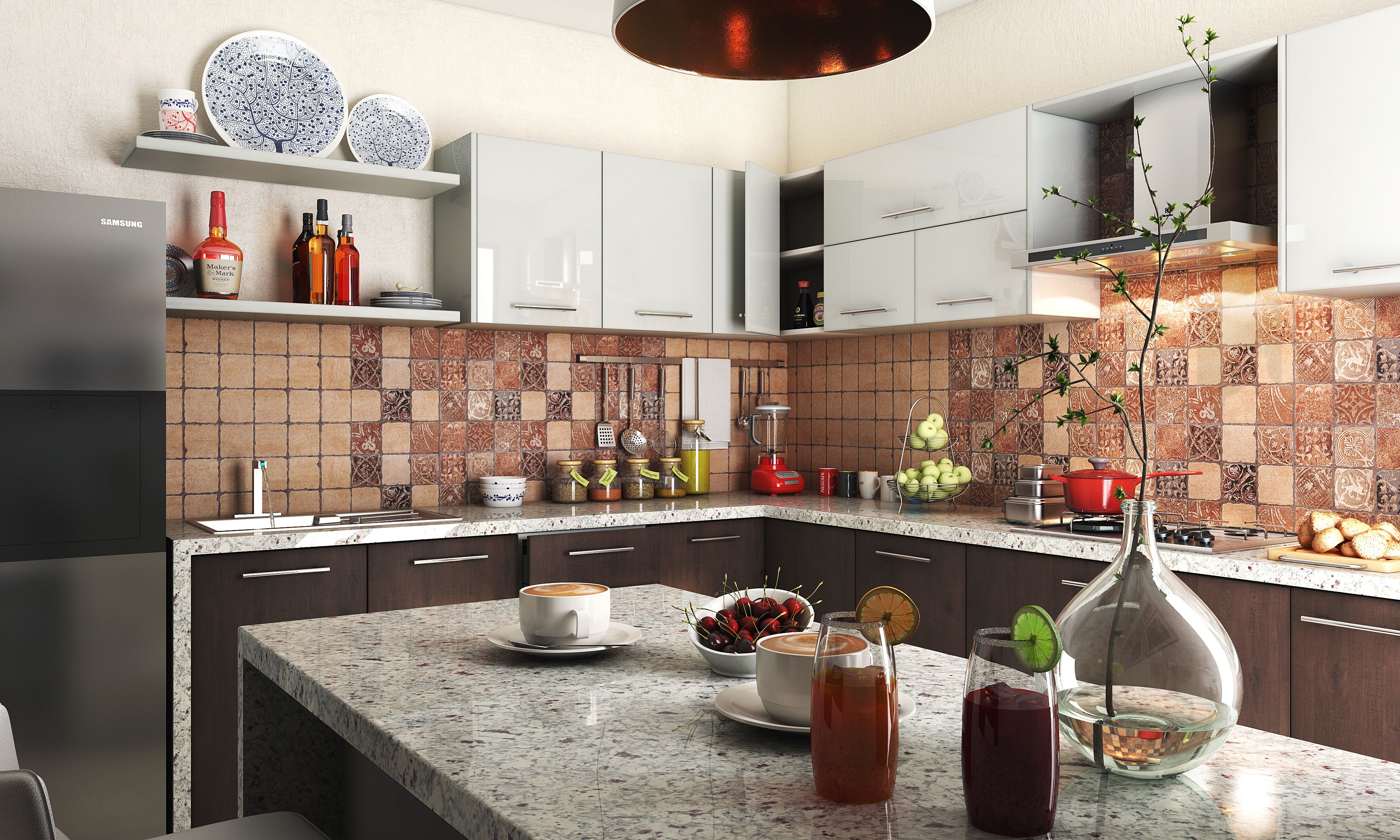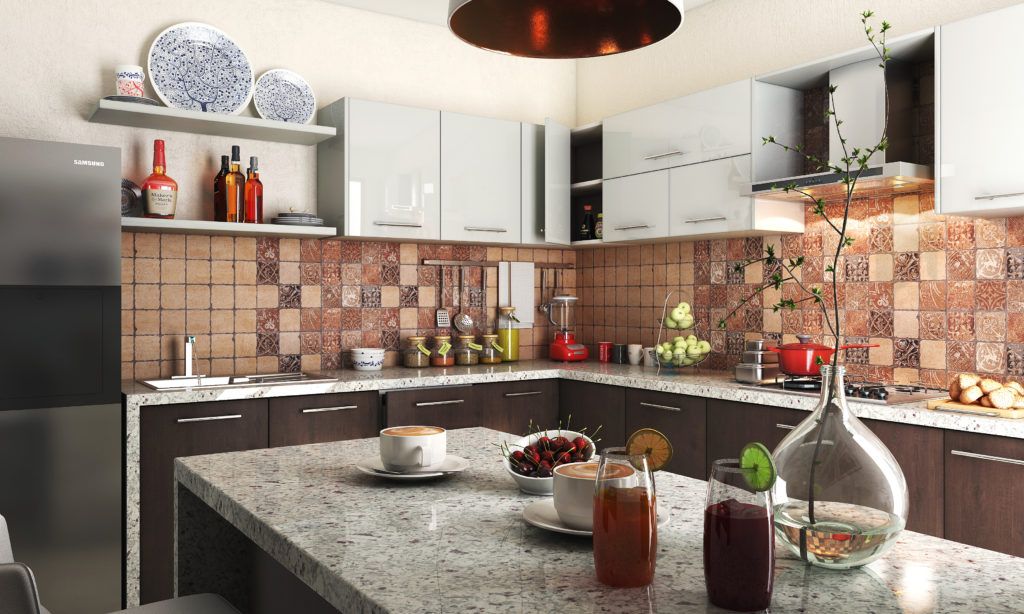 With two cooks in the kitchen, it's likely to get messy. Given hectic work schedules today, spending hours cleaning and scrubbing your kitchen is not the ideal. To tackle these situations, always choose durable and easy-to-clean countertops, backsplashes or flooring that will stand the test of time.
Countertop materials: Granite and Corian are both durable, easy maintenance choices
Walls : A tiled backsplash is easy to clean and will also protect your walls
Flooring: Vitrified tiles are a long-lasting, low-maintenance option that do not stain easily
Tip#5: Plan for separate equipment and multiple appliances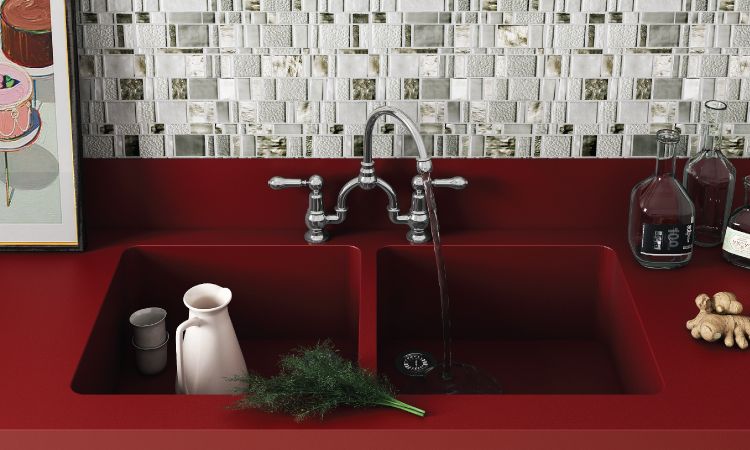 With two cooks in the kitchen at the same time, plan for multiple appliances to make sure you don't keep the other person waiting. You can get two types of ovens – one microwave and one convection. Similarly, double bowl sinks are a good choice for two-cook kitchens. The same holds true for other cooking equipment including air fryers, frying pans, knife sets etc. If necessary, you can customize your kitchen floor plan such that each person has their own cooking area.
You and your partner will most likely have different cooking styles and design tastes. Nevertheless, the idea is to create a comfortable kitchen for the two of you to enjoy cooking together.