This year, like every year, lakhs of Ganesha devotees will throng lakes, ponds and the sea to say goodbye to their beloved elephant-headed God. However, immersing POP idols made with toxic materials in these water bodies can harm marine life. Eco-friendly Ganesha idols offer a good alternative to enjoying the festivities without harming the environment.
While in Mumbai, the BMC announced last year that there will be a complete ban on the visarjan of POP idols during the 2023 Ganpati festivities, many MLAs and corporators are protesting the ban and are set to defy it.
It's important that each of us do our bit for the environment. So, here are a few eco-friendly Ganpati ideas that you can try out this Ganesha Chaturthi 2023!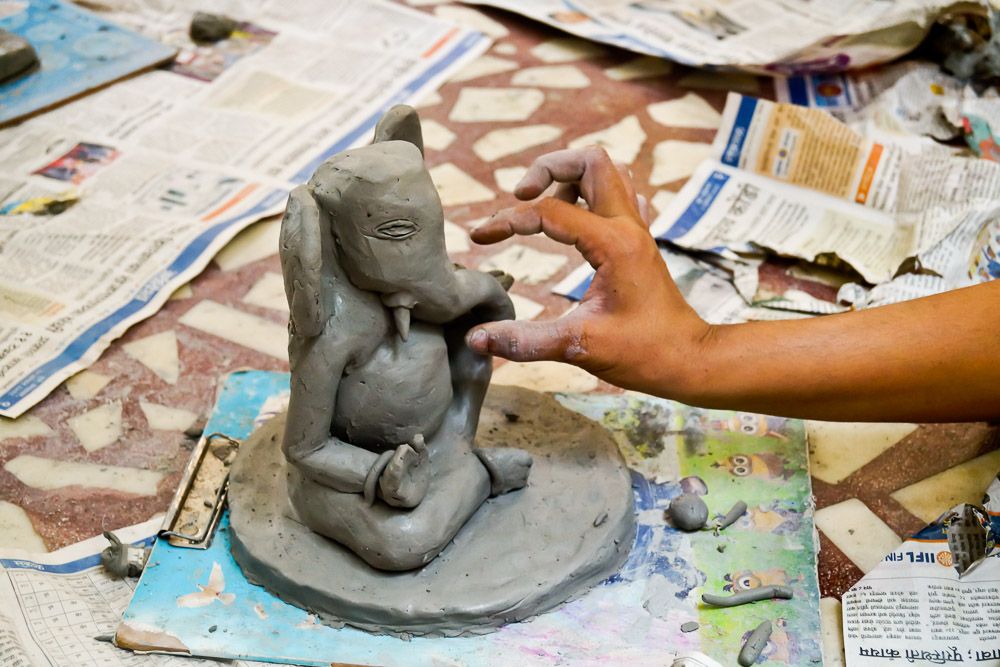 #1: Green and Eco-Friendly Ganesha Ideas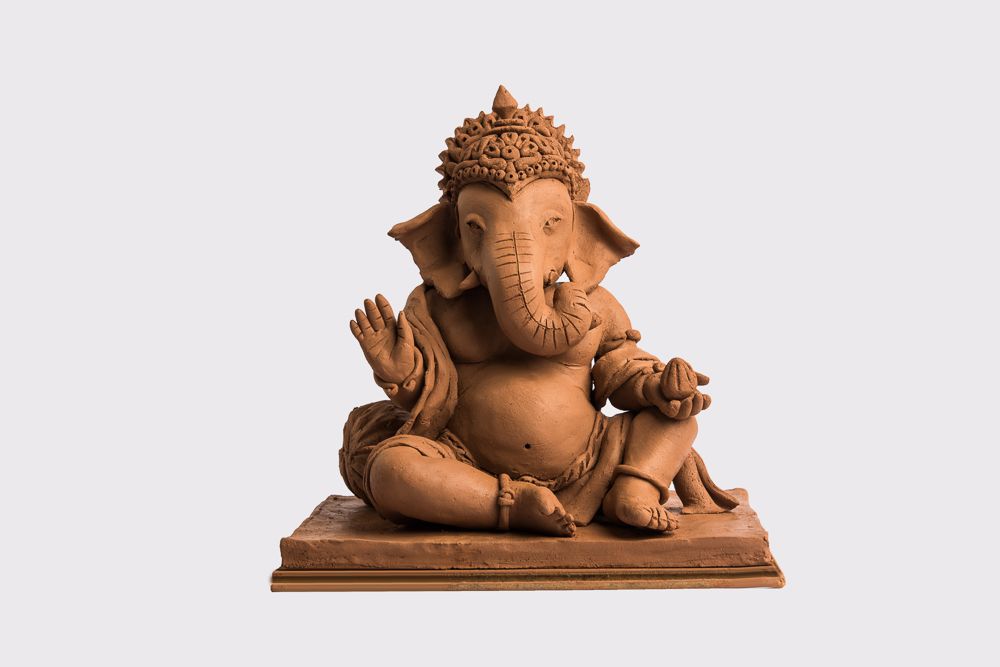 Widespread campaigns to highlight the ill-effects of non-biodegradable Plaster of Paris (POP) idols have been gaining traction with devotees. Sure, eco-friendly Ganesha idols can be expensive, and vegetable dyes can't fully imitate the eye-popping colours that chemical paints offer. However, unlike eco-friendly idols, POP statues take weeks, and sometimes even months to dissolve.
According to a Guardian post, fishermen reported finding bits of Ganesh idols along with dead mercury-laden fish in their catch in 2010. It's no surprise since 2 lakh idols were immersed in Mumbai's waters during visarjan that year.
Last year, Mumbaikars immersed over 48,000 Ganesha idols on the 6th day of the festivities. With such vast numbers, having green and sustainable Ganpati makhars and idols are the need of the day.
#2: Eco-Friendly Ganesha Idol That's Also Food for Fish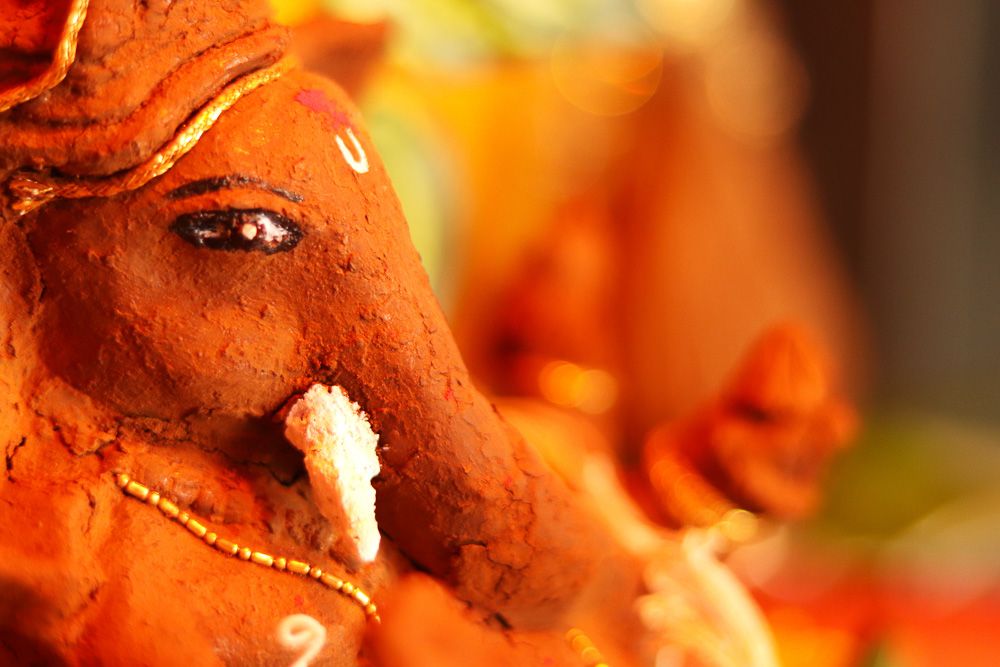 For a lot of people, the visarjan is an integral part of the Ganesha Chaturthi celebrations. In order to respect their sentiments, many local groups have now come up with a unique and interesting solution. As an eco-friendly alternative to POP Ganesha idols, these groups are using vegeterian fish food to make the Ganpati murti.
#3: Edible Eco-Friendly Ganpati Murti Made From Chocolate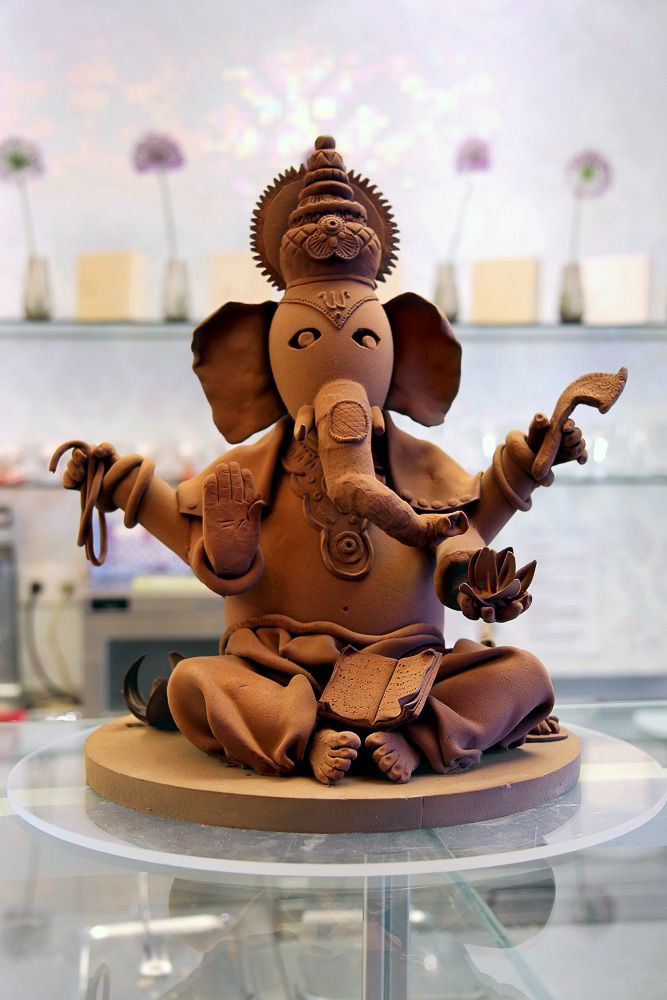 While the marine life gets eco-friendly Ganesha idols made of fish food, we humans can get delicious chocolate Ganpati murtis! From individuals to restaurateurs, people are making their Ganesha Chaturthi celebrations sweeter with these chocolate idols. Moreover, you can also choose from a variety of chocolate idols like vegan chocolate and dark Belgian chocolate!
#4: Purifying Eco-Friendly Ganesha Idol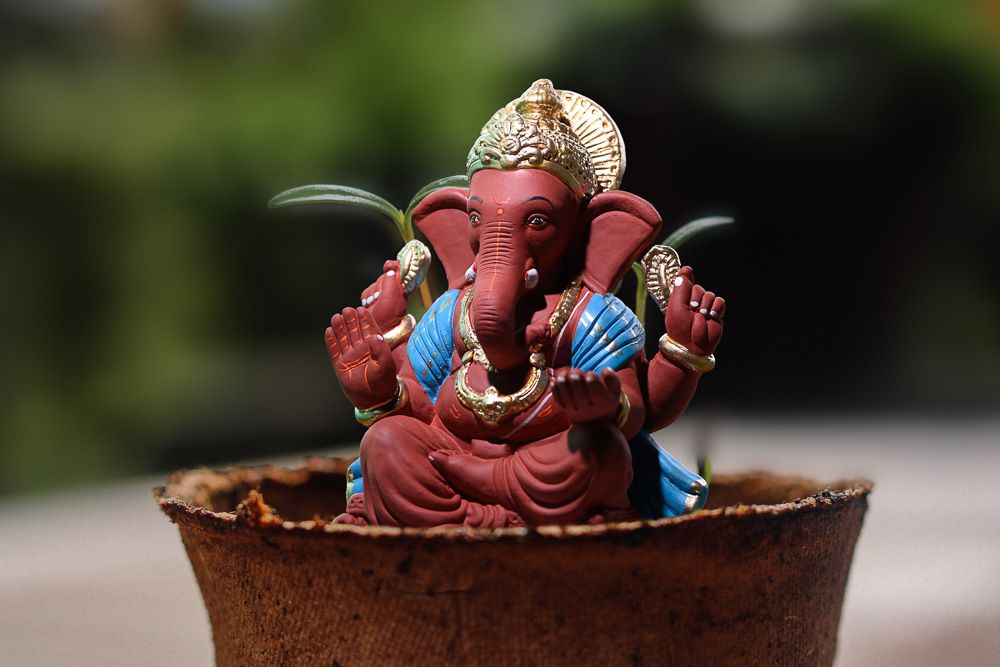 Taking a cue from all the eco-friendly enthusiasm, Pune-based sculptor Vivek D Kamble made a purifying idol. He created this eco-friendly Ganpati idol from alum (aluminium sulphate) which is a water purifier. When dissolved, these idols help clean the water, and can hopefully help combat POP pollution on some level.
#5: Responsible Celebrations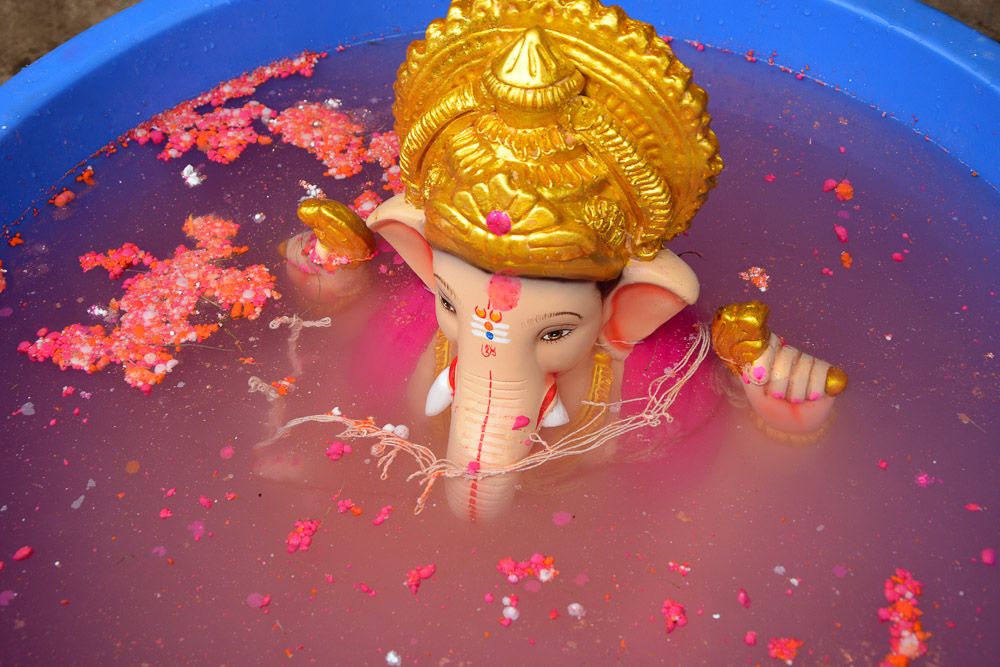 In Bangalore, Bruhat Bengaluru Mahanagare Palike (BBMP) officials are all set to celebrate Ganesha Chaturthi 2023 in a sustainable manner. Apart from imposing a strict ban on the manufacture and sale of POP idols, they will also make mobile tanks available for immersion.
Alternatively, if you think eco-Ganpatis aren't your scene, you could go ahead and buy a POP idol and:
Sprinkle a few drops of water on the idol, and recycle the statue year on year
Immerse a symbolic 'betel nut' and re-use your POP Ganeshji
However, if you must conduct a full visarjan, then please immerse your POP idol in a government-approved water tank, and not into our natural water bodies
Wishing you and your family a green and responsible Ganesh Chaturthi!
Check out pooja room ideas:
How Can Livspace Help You?
We hope you found our ideas useful! If you want beautiful interiors for your home, then look no further. Book an online consultation with Livspace today. Additionally, if you have any thoughts or suggestions you would like to share with us, drop us a line at editor@livspace.com.