Prayer or pooja rooms are one of the most coveted corners in Indian homes. It's a place for quiet contemplation and worship. But unlike other rooms of the house, most of us forget to spruce up our pooja room now and then. Wondering how to go about it? Here are some easy ideas for styling pooja rooms.
Pooja room styling idea #1: Pretty diyas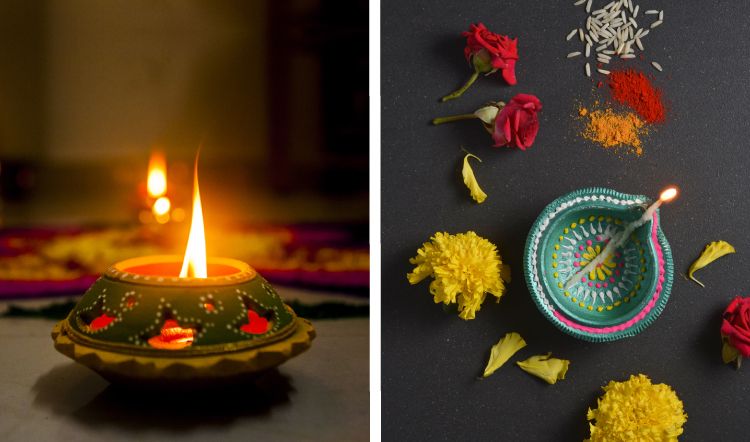 What is a pooja room without a dash of color? Bring home some colorful diyas of various shapes and sizes to create a mesmerizing effect in your pooja room.
There are innumerable options available in the market from which you can choose according to your taste. If you're feeling adventurous, make some on your own and display your creativity.
Pooja room styling idea #2: Attractive danglers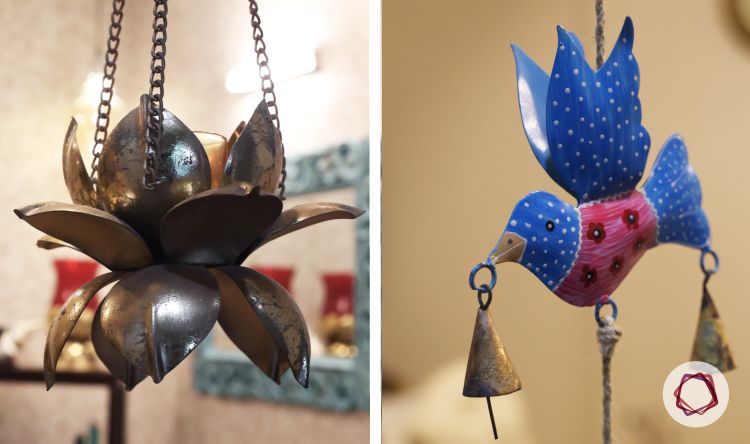 Don't you just love these pretty danglers? Pick colorful pieces or alluring metal ones and see how your pooja room transforms into a designer's masterpiece. Hang them around your pooja unit or at the room's entrance.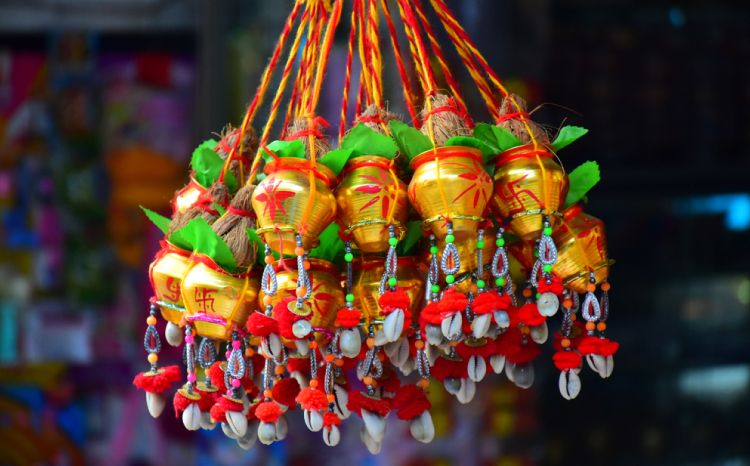 If you're one who loves all things traditional and ethnic, this is the perfect dangler for you. The perfectly carved kalash with pretty threads and mini coconuts makes this dangler a delightful add-on.
Pooja room styling idea #3: Mini bells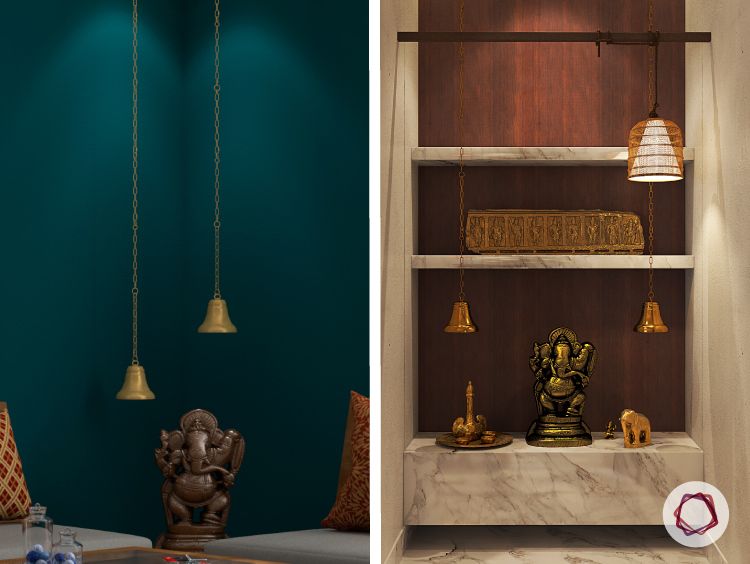 And you thought that bells only belong to the neighbourhood temple. Well, think again and see how simple bells can make your pooja room visually divine and infuse it with so much positivity.
They are available in various finishes and materials. Pick from brass, silver or copper ones to match or complement your idols or overall setup.
Pooja room styling idea #4: Unique idols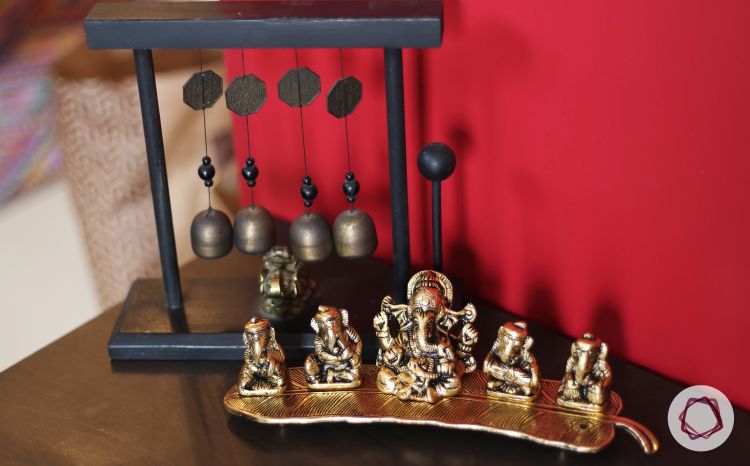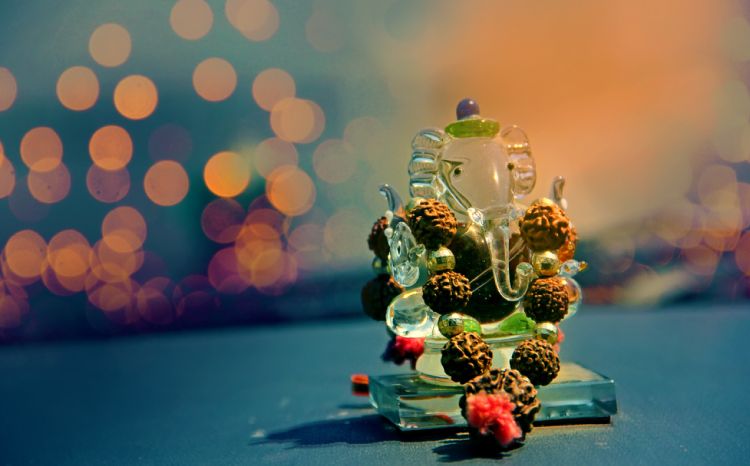 Your sacred deity can also be a part of designing your pooja room. Did you think about that?
Instead of the traditional idols, try purchasing a unique-looking one. These tiny Ganesh idols instantly grab eyeballs and are perfect for small pooja corners, common in contemporary Indian homes. This way your pooja room will look attractive yet holy.
Pooja room styling idea #5: Bold backdrops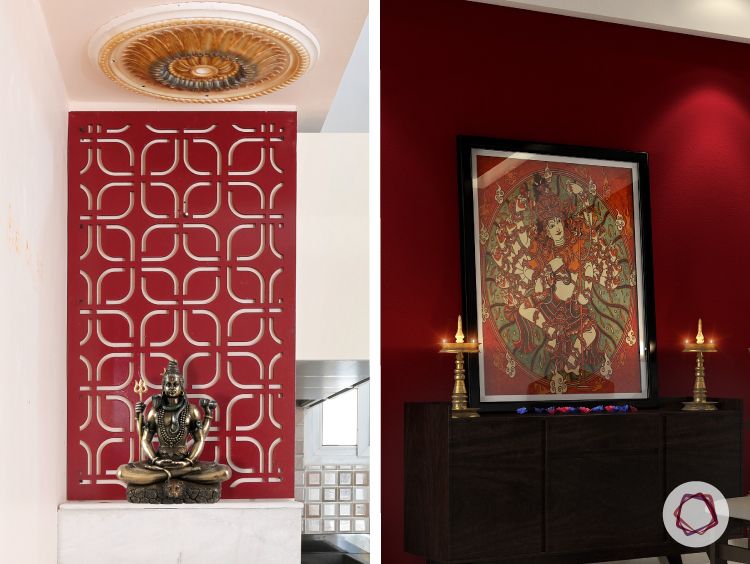 Indians have an affinity for colors, especially reds. Why not infuse you pooja room with it?
A bold background for your pooja corner is enough to make it stand out from the rest of the home. Install a lattice or jalli, or paint the back wall to vitalize the senses.
Pooja room styling idea #6: Lovely lamps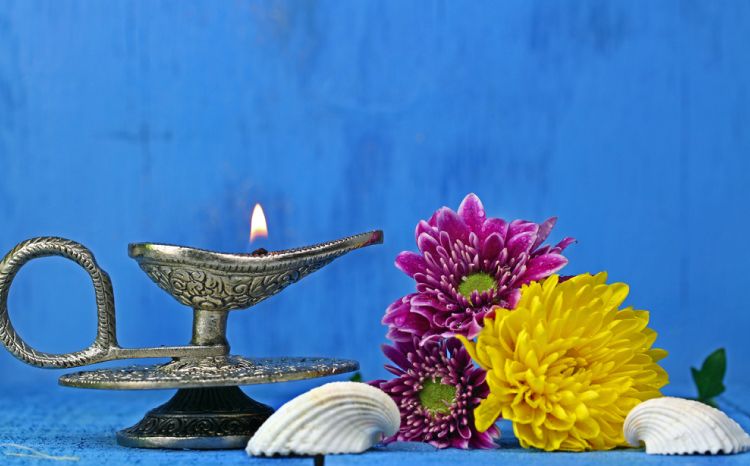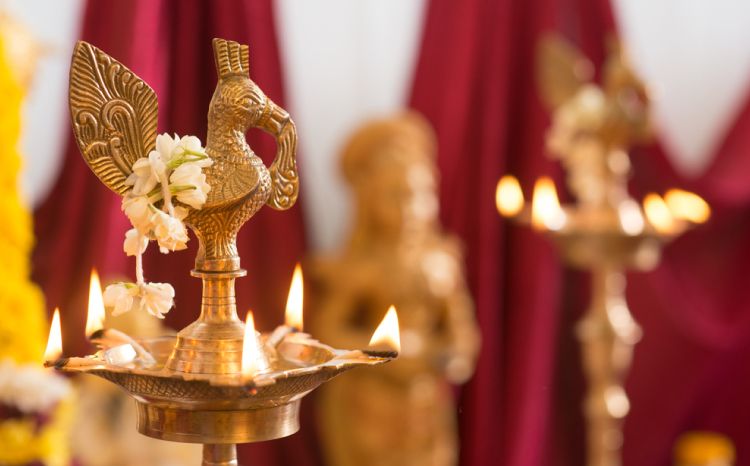 These metal lamps are so radiant, they easily lend glitter and sheen to the pooja room even when they are not lit up. Get some of these and use them as decorative pieces in your pooja room.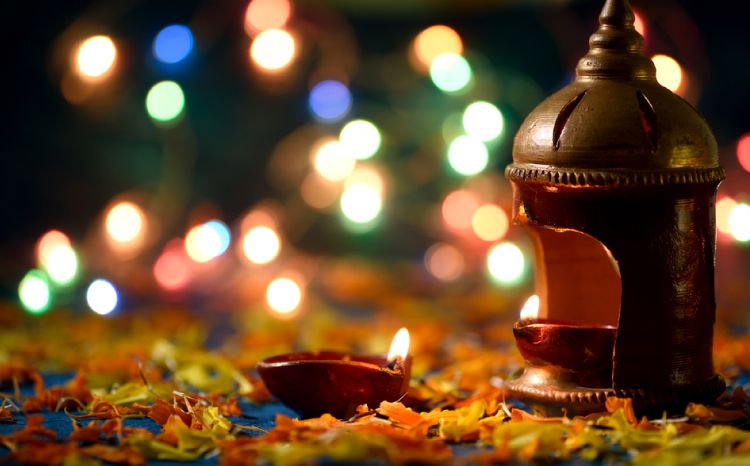 Alternatively, you can go for pretty clay lamps in various shapes and sizes. Also, clay lamps are eco-friendly and hence a better option.
Pooja room styling idea #7: Mesmerizing Jaalis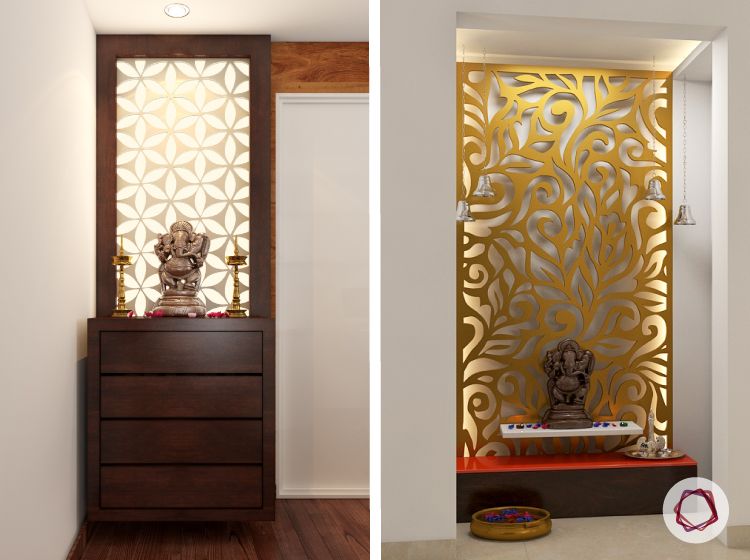 Laser cut wood panels or jaalis as we call them, are such a beautiful addition to any mandir. You can create stylish pooja rooms by adding it behind idols, on your prayer room doors or by even on your ceiling — the options are endless.
This is such a bold, yet classy way to style your pooja room. Choose from various designs and materials to suit your interiors.
So now that you know these tricks, what are you waiting for? The road to a stylish pooja room is easier than you thought. Go and explore your options. Happy designing!